Your Best Shot October 2014: Finalists
This month's collection of impressive imagery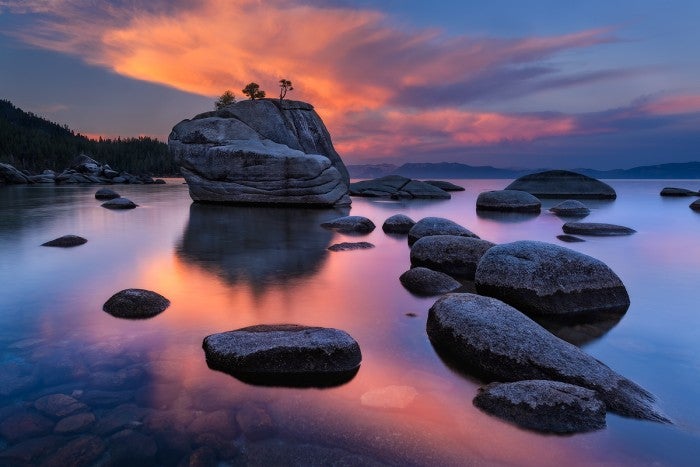 Fall is one of my favorite times for photography. Nature is pretty much screaming for us to get out and take photos. Much of the US has awesome foliage and the temperatures come down into the normal range where subjects are neither freezing or sweating. So, I always expect our Fall Your Best Shot contests entries to be great. And as always, I was not let down.
There are a lot of great landscapes and portraits in this month's collection, which comes as absolutely no surprise. Though, there are a few abstract and macro images this month, which nicely break up the rest of the photos.
Once you've clicked through the whole gallery, be sure to head over to our Contests Page for your chance to show off your work, win great prizes, and get published in the pages of Popular Photography.
Click here to launch the gallery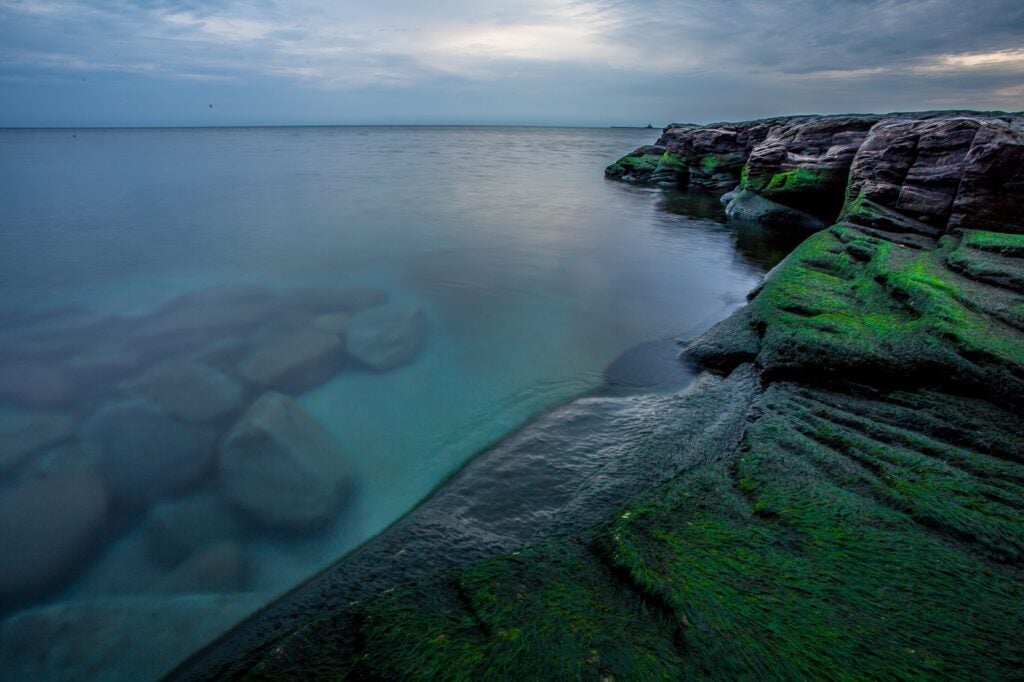 Lake Ontario
Photo taken in Oswego, NY on the shore of Lake Ontario. Early morning on October 28th, 2014 Also using a MeFoto RoadTrip Tripod Shutter released via DSLR Remote Android App Camera: Canon 5d Mark ii Focal Length: 17mm Shutter Speed: 1″ Lens: Canon 17-40mm f/4L ISO: 125 Aperture (F-Stop): f-20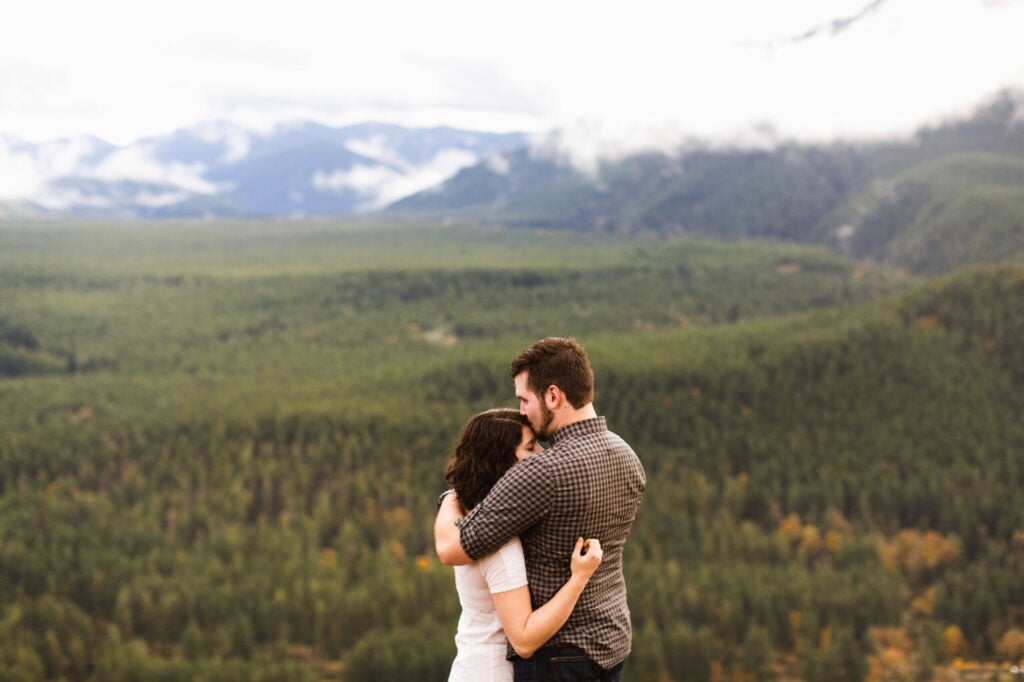 Rattlesnake Ledge
By Lynnsey Phillips We hiked up Rattlesnake Ridge in Snoqualmie, WA (near Seattle) to capture the expansive views over Western Washington. Camera: Canon 5D Mark iii Focal Length: 35mm Shutter Speed: 1/4000 Lens: Canon 35mm f/1.4L ISO: 400 Aperture (F-Stop): f/2.0
Sunset at Sao Paolo
By Sergio Brandt Photo of sunset in Sao Paulo / Brazil Camera: Canon 60D Focal Length: 200mm Shutter Speed: 1/8000 Lens: EF-18-200mm ISO: 800 Aperture (F-Stop): 5.6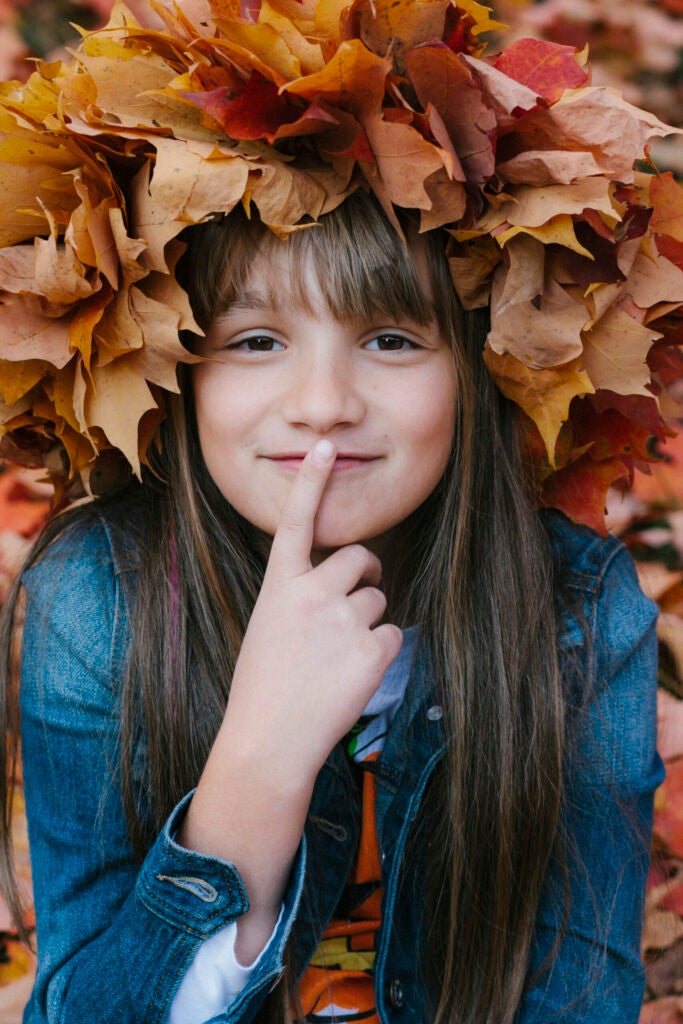 Let's Keep a Secret
By Anna Zagorodna I made my niece Diana a crown of leaves on one Thursday afternoon and she became my Autumn Fairy. We decided to keep it our little secret . Camera: Canon 60D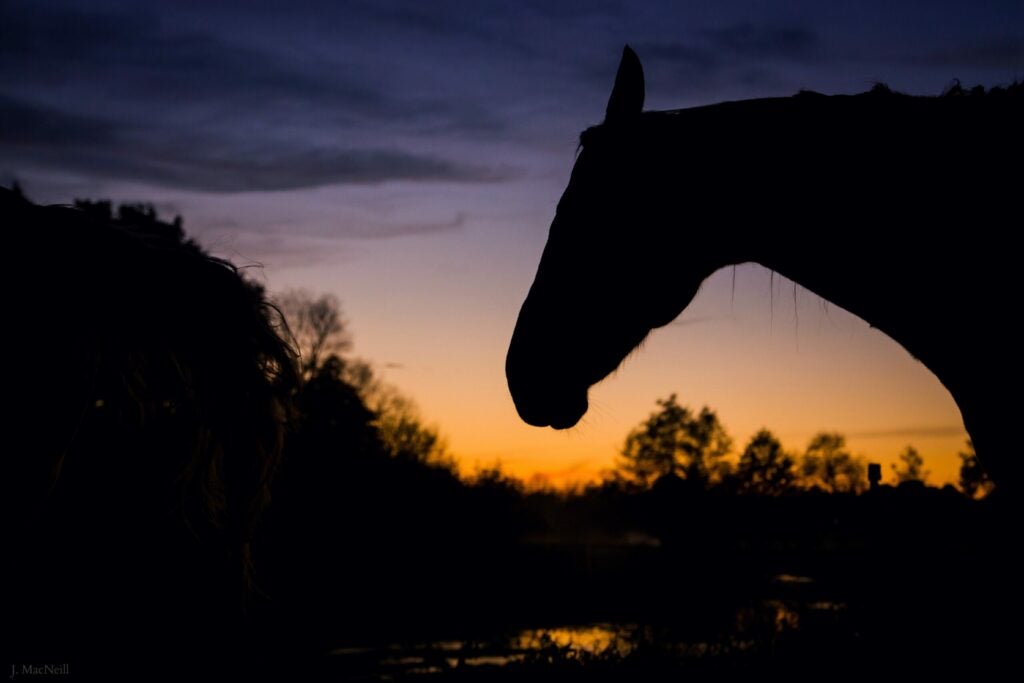 Last Light
By Jennifer MacNeill Horse stands quietly in his meadow at sunset. Camera: Canon 6D Focal Length: 47mm Shutter Speed: 1/500 Lens: EF24-105mm f/4L IS USM ISO: 1600 Aperture (F-Stop): f/4.0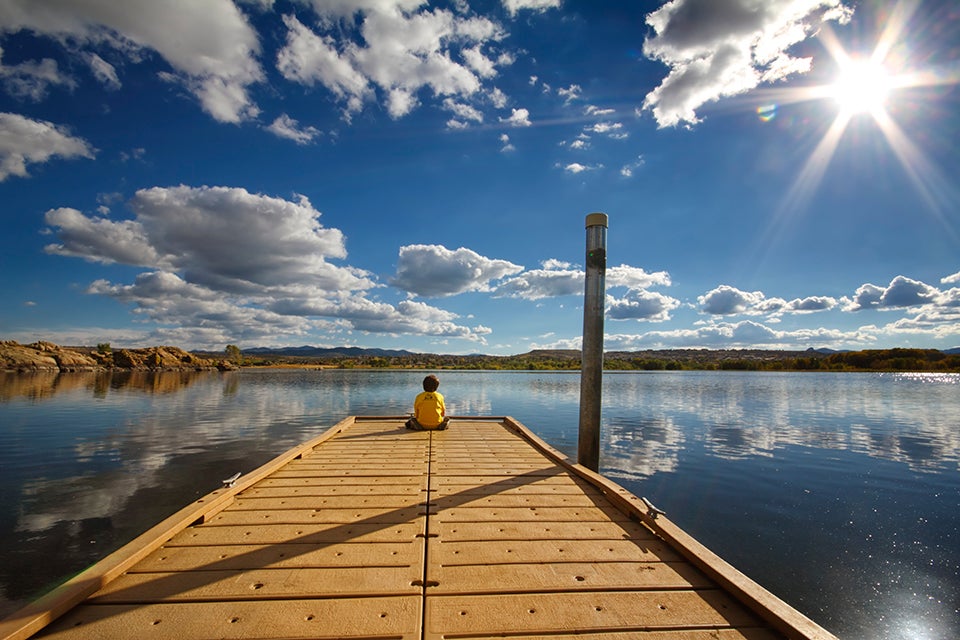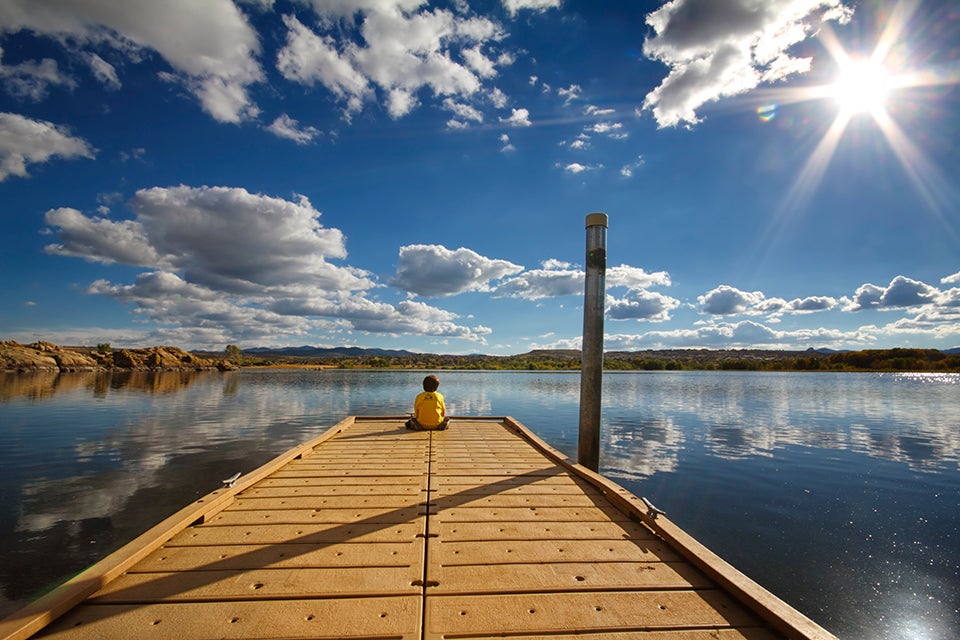 Otis Jr
By Bob Larson My son sitting on the dock of the bay at Willow Lake in Prescott, Arizona. Camera: Canon T2i Focal Length: 10mm Shutter Speed: 1/100 Lens: Sigma 10-20mm ISO: 100 Aperture (F-Stop): F-22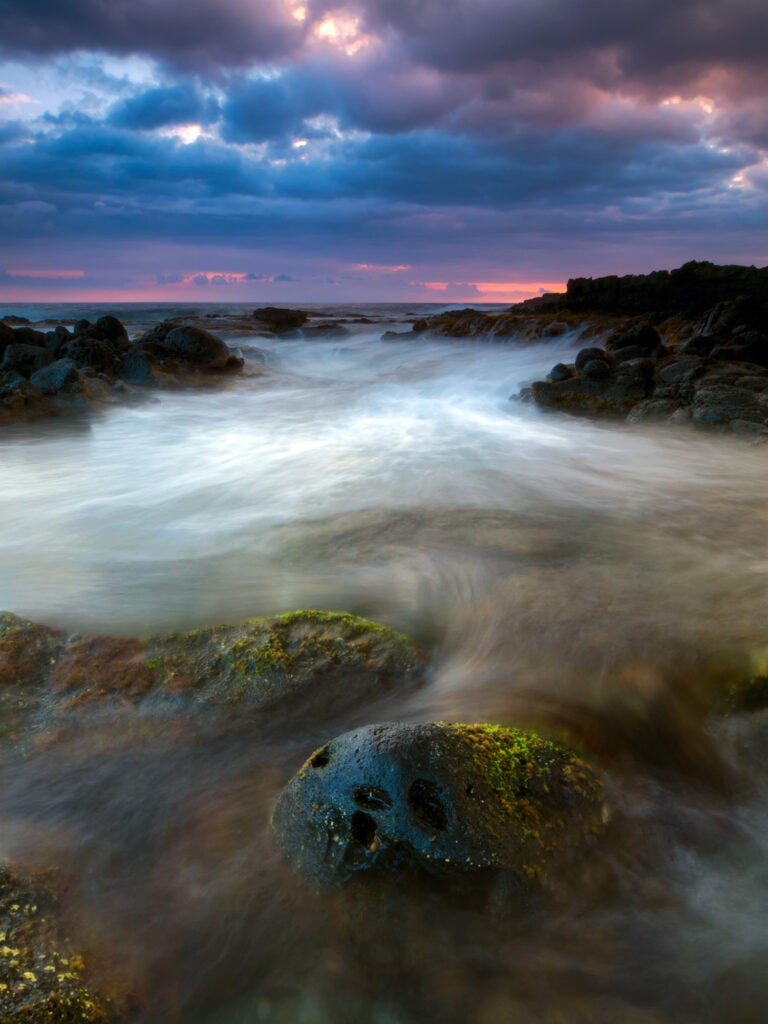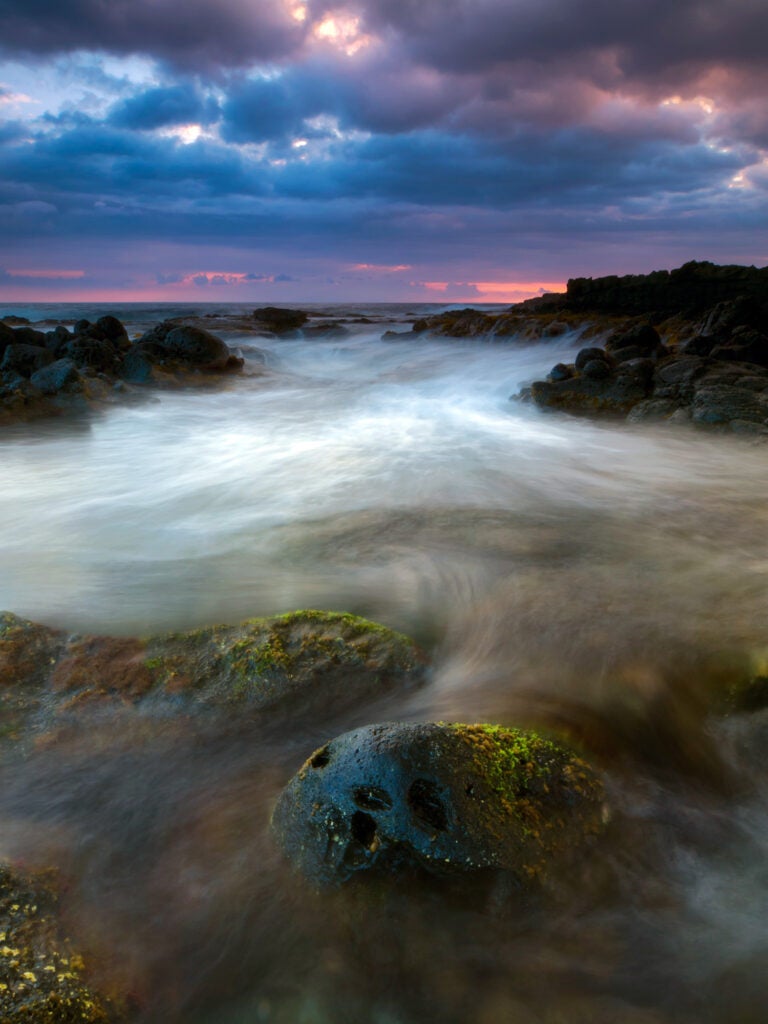 Keahole Movement
By Christopher Johnson Low tide brought a lot of color to the rocky shoreline of Keahole point during this quick and cloudy sunset. The surf was washing in and out of this tight alley way in the landscape directly toward these large rocks covered in seaweed. With a wide angle lens and RND filter, I positioned myself as low and close to these rocks as possible and fired off a 2 second exposure of the water retreating back to the ocean. Camera: Olympus E-5 Focal Length: 9mm Shutter Speed: 2 sec Lens: Zuiko 9-18mm ISO: 100 Aperture (F-Stop): 22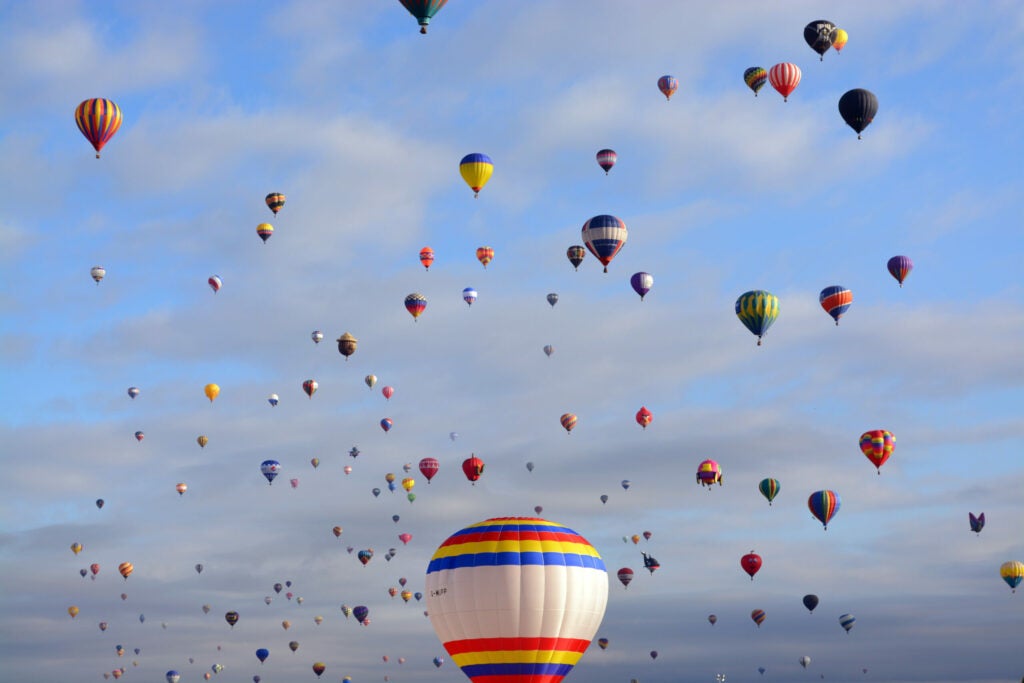 Balloon Fiesta
By Courtney Simmer This photo was taken at the Albuquerque Balloon Fiesta. Hundreds of balloons take off from the same area and the wind carries them all in the same direction. It was difficult to capture so many balloons at once and what I like about this picture is that you notice a new balloon every time you look at it. Camera: Nikon D5200 Lens: 55-200mm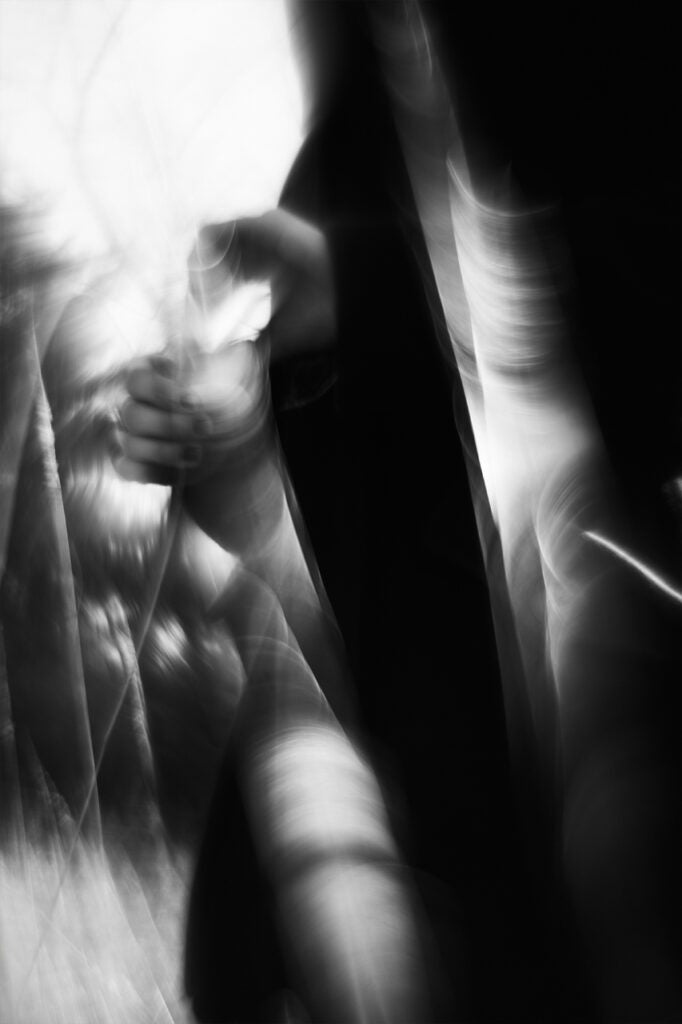 Christina
By Stephan Anderson-Story This is a photograph of my friend Christina. It was made with a modified 58 mm f/2 Helios-44M on a Canon 5D Mk II. Camera: Canon 5D Mk II Focal Length: 58 mm Shutter Speed: 1/800 Lens: Helios-44M ISO: 50 Aperture (F-Stop): f/2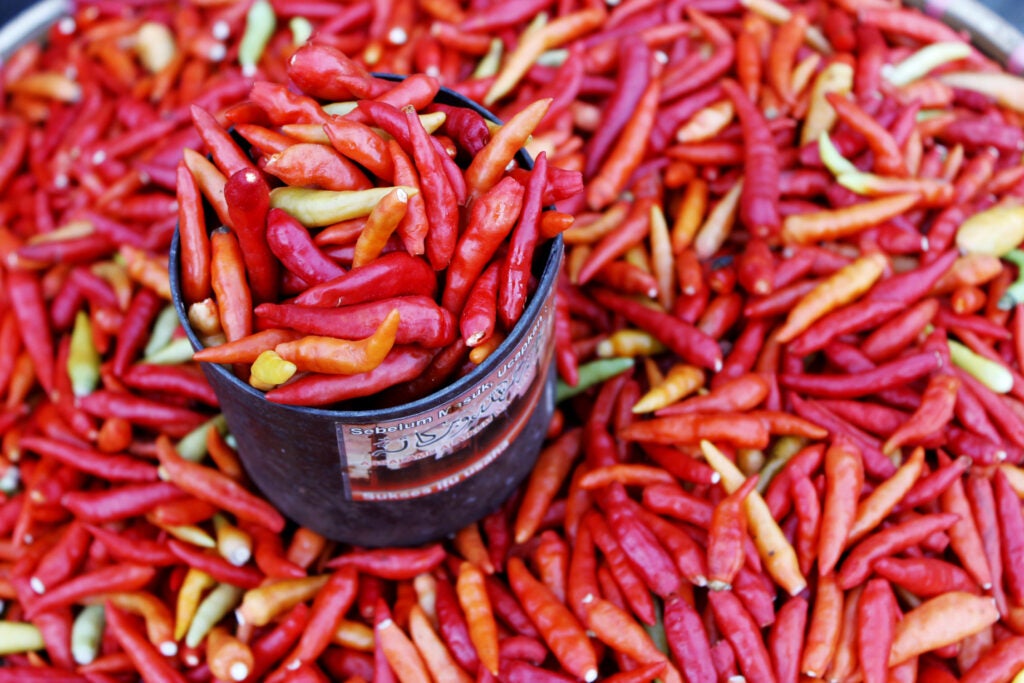 Spicy
By Marwan Paris one needs a kitchen that is widely used. pepper has many types but in one pepper in Indonesia that are excellent are small chilli. is small but do not doubt the taste. Camera: Canon EOS 1100D Focal Length: 39mm Shutter Speed: 1/50 s Lens: 18-55 canon ISO: 200 Aperture (F-Stop): f/5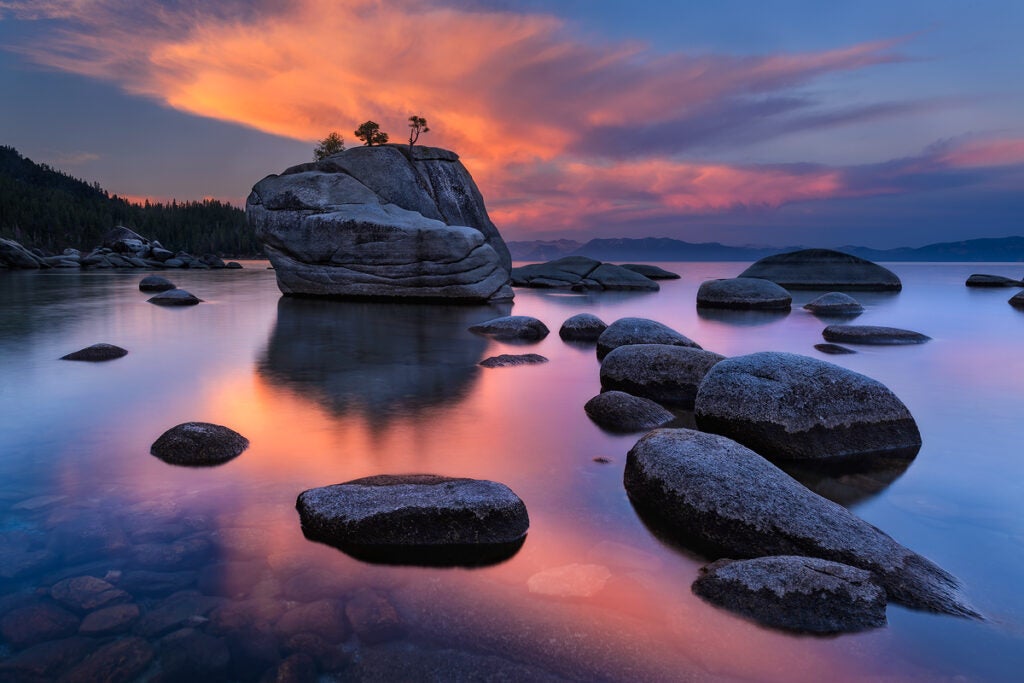 Morning Tranquility
By Wilson Ng I have been keeping an eye for weather pattern at Lake Tahoe after learning how low the water level there now. On a morning with good clouds and calm lake water, I drove 4 hrs one way to be here and captured this wonderful scene. Camera: Nikon D800 Focal Length: 22 Shutter Speed: 8s Lens: 16-35mm ISO: 100 Aperture (F-Stop): f11
FOCUS ON KNOWLEDGE
By JOPHEL YBIOSA A youngster having a study at home. Camera: Nikon D5200 Focal Length: 18 mm Shutter Speed: 1/125 sec. Lens: 18-55 mm kit lens ISO: 160 Aperture (F-Stop): F/11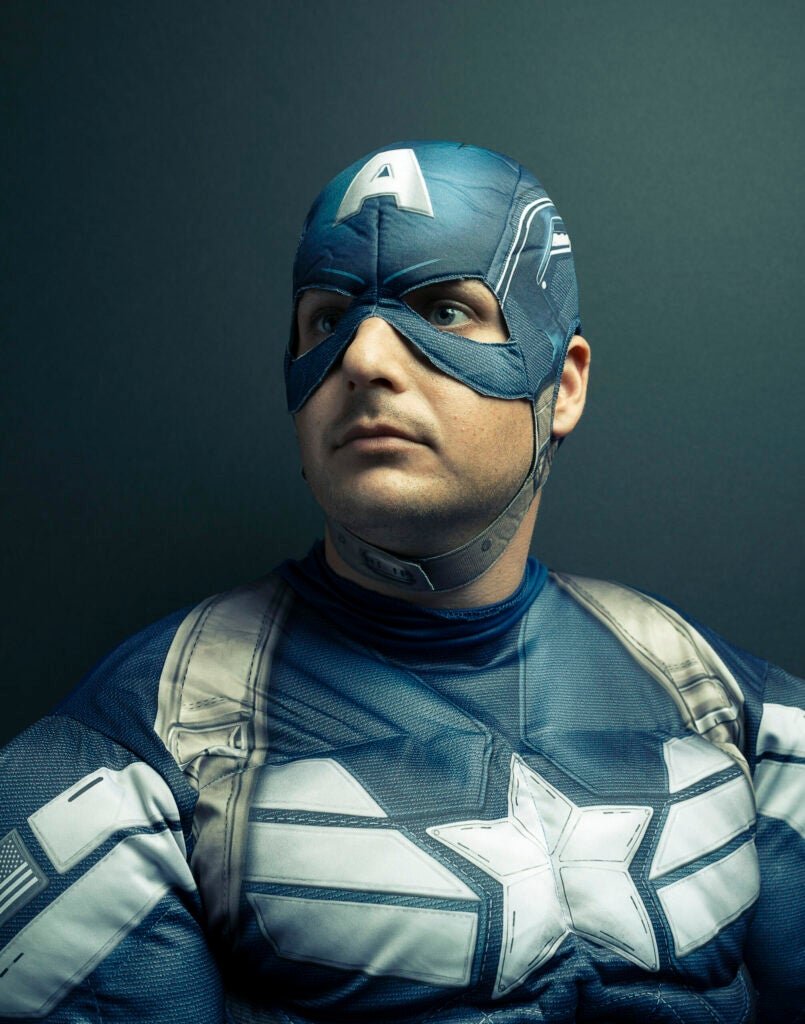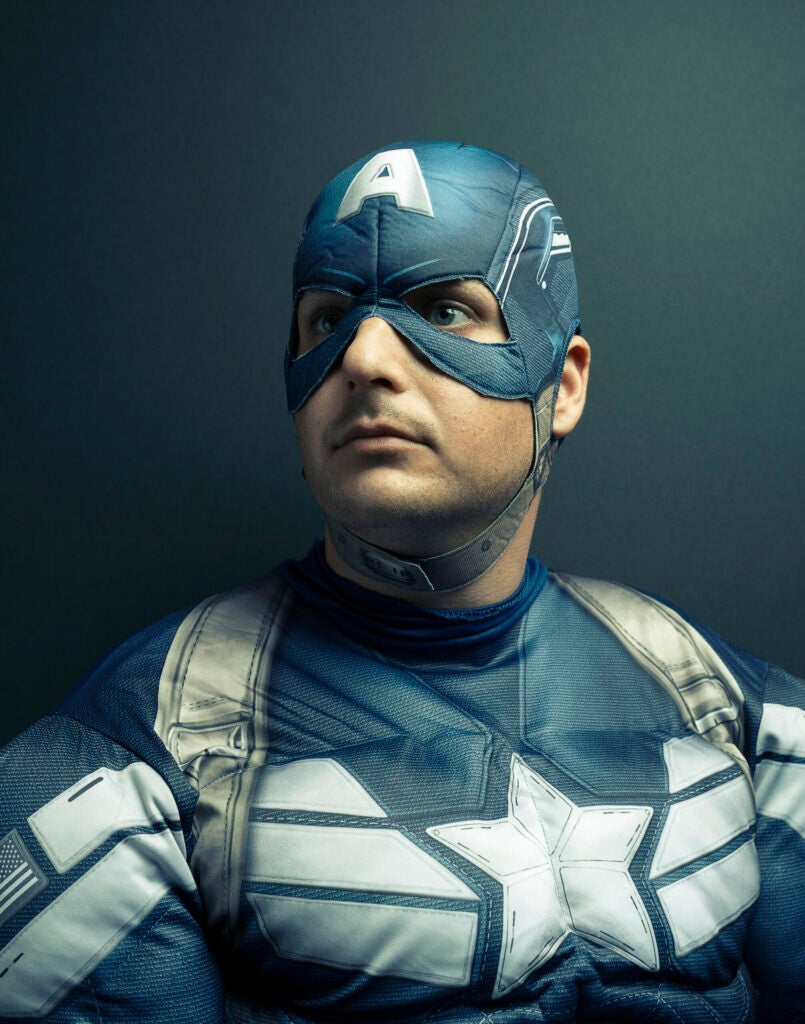 American Superhero
By Matt Barr Halloween is fascinating in a sense that it blurs fantasy into the fabric of our identity. Who we choose to be is often influenced by our personality, desires, ego, and those around us. Some are perfectly happy with who they are, while others take advantage of the only day each year that it is socially acceptable to be anything else. First image of a Halloween portraiture project.(Self-Portrait) Camera: Nikon D600 Focal Length: 35mm Shutter Speed: 1/125 Lens: Sigma 35mm 1.4 DG HSM "Art" ISO: 100 Aperture (F-Stop): 8.0
Somewhere
By Jeremy Bennetts A horse captured grazing under a rainbow. Camera: Canon 5D Mark II Focal Length: 16mm Shutter Speed: 1/500 sec Lens: Canon 16-35mmL ISO: 400 Aperture (F-Stop): f/2.8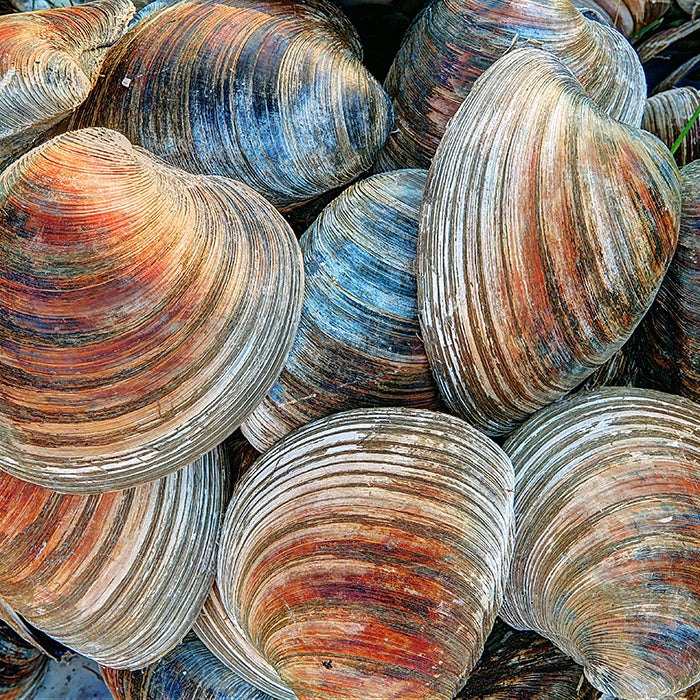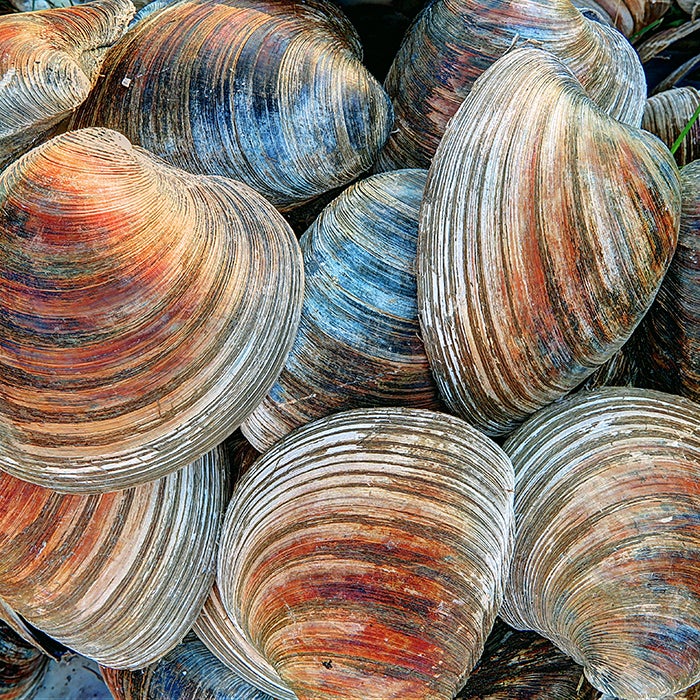 Clam Shells
By Mike Cable I found this pile of large clam shells at a rural boat launch. I really loved the shapes, patterns, colors and textures of them. I used the camera's 1:1 aspect ratio for a stronger composition. Camera: Canon G1X Mark II Focal Length: 24mm Lens: 24-120mm ISO: 100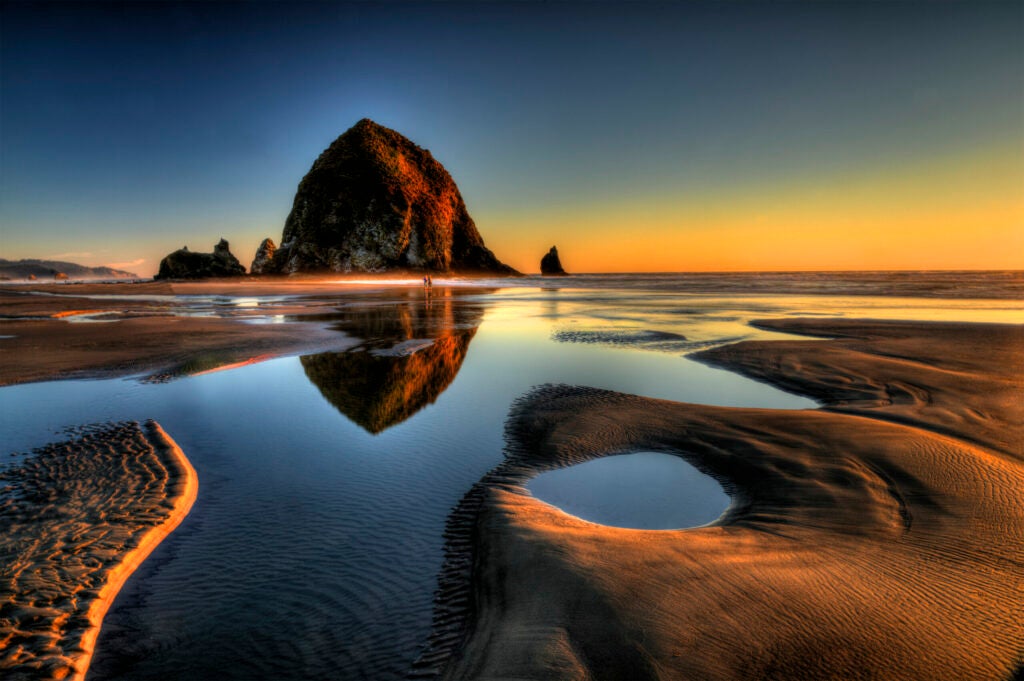 Cannon Beach tidal pools
By Doug Bauman Tidal pools around Haystack Rock at Cannon Beach, Oregon create a beautiful mosaic at sunset.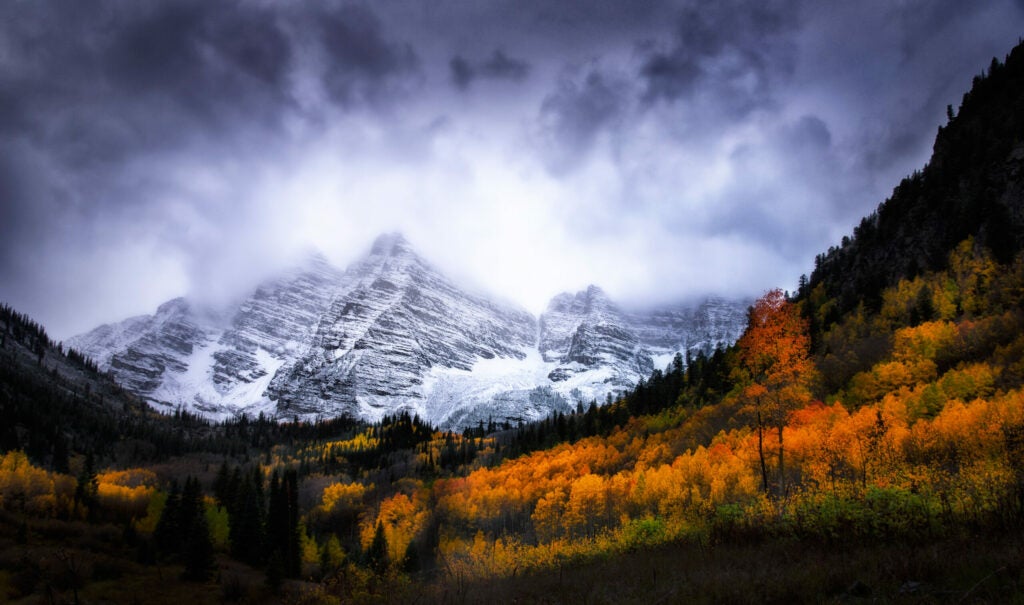 Maroon Drama
By Taylor Franta My first trip ever to Aspen, Colorado and I was greet with a light snow shower and overcast skies. I was hoping for a pretty sunset to shoot but I arrived at the Maroon Bells the peak was completely obscure behind the clouds. I was about the give up when the clouds briefly opened up revealing this hidden gem! The changing aspen trees made for the perfect foreground in this wonderfully dramatic scene Camera: Pentax K5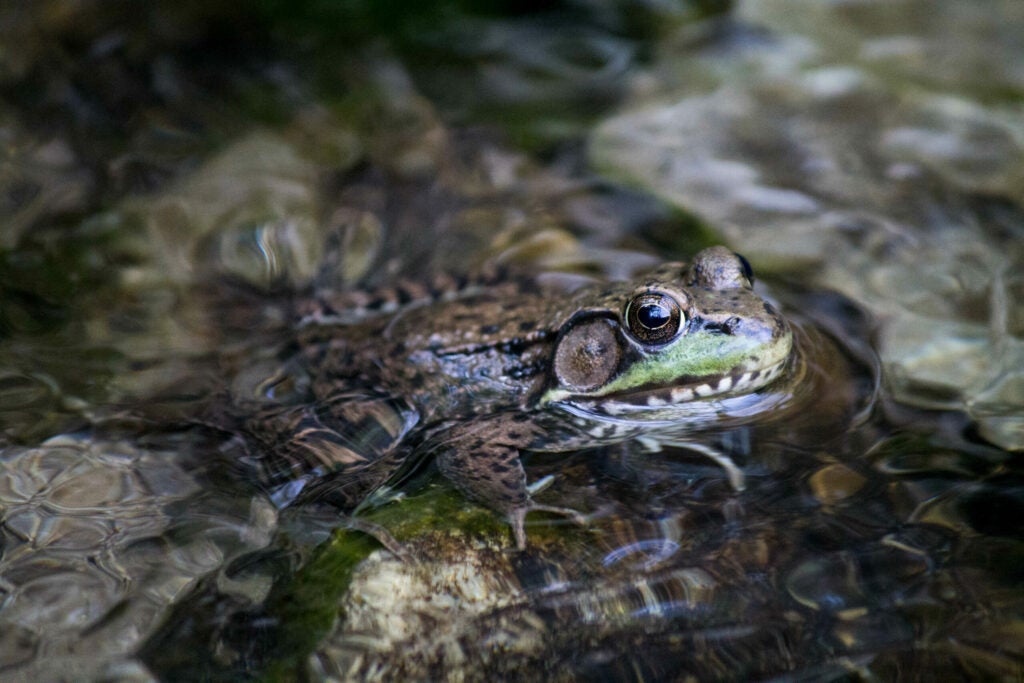 Frog
By Evan White I took this photo at a local stream. Even though I used a long focal length, I'm surprised he let me get close enough to get this shot, and I'm glad he did. I love the detail in his eye, and I see that as the focal point of the image. Camera: Canon T3 Focal Length: 250mm Shutter Speed: 1/250 sec. Lens: Canon EF-S 55-250mm 1:4-5.6 IS ISO: 3200 Aperture (F-Stop): f5.6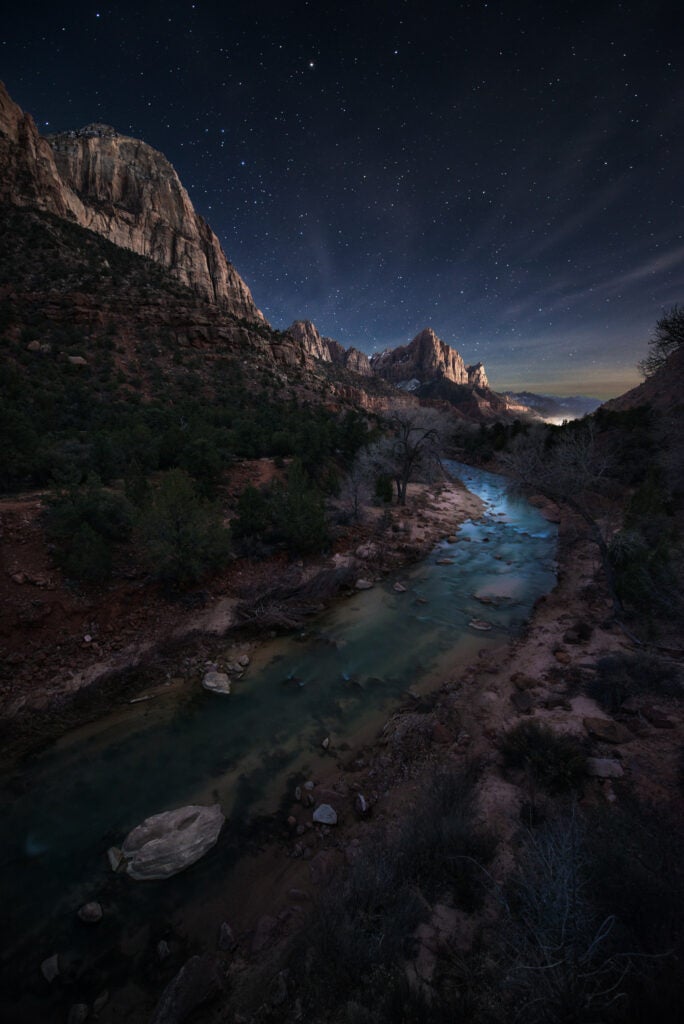 The Night Watchman
By Moe Chen An alternative view of the famous Zion Watchman. The moonlight paints the foreground while stars light the sky. Camera: Nikon D800 Lens: Nikon 14-24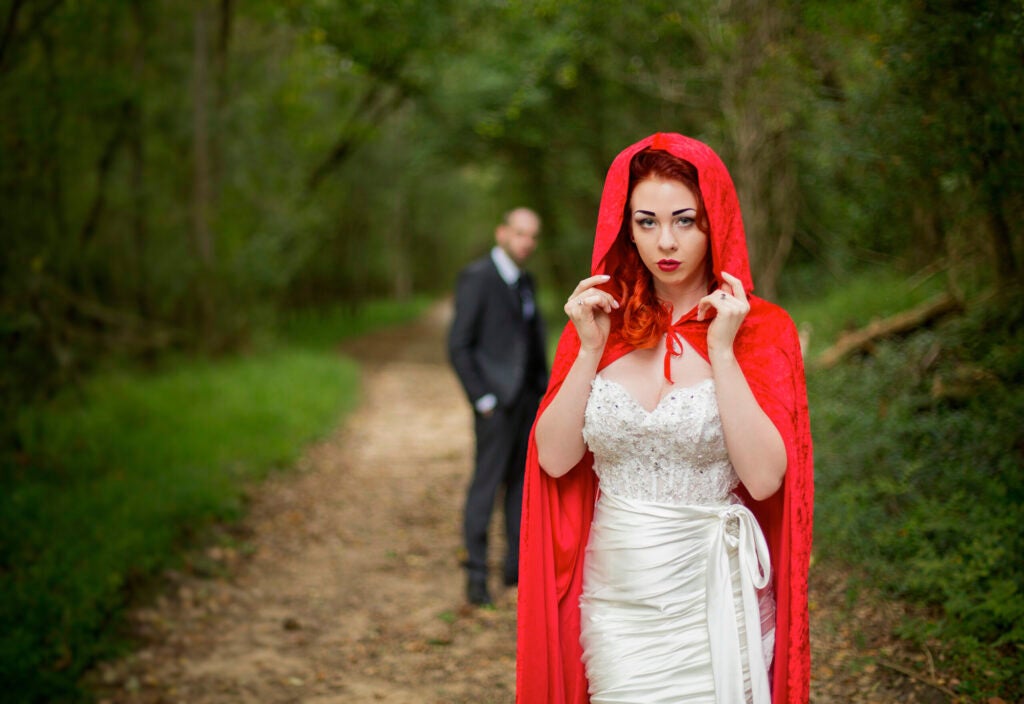 Little Riding Hood Gets Married
By Martin Guarderas The story of Little Red Riding Hood was always about a loss of innocence for me . Almost a right of passage. The wolf was a symbol for man . Here a wedding couple let me capture a modern right of passage and weave my vision of Little Red Riding Hood. Camera: 5D Mark III Focal Length: 50mm Shutter Speed: 1/160 Lens: 50mm Canon F 1.4 ISO: 400 Aperture (F-Stop): F1.6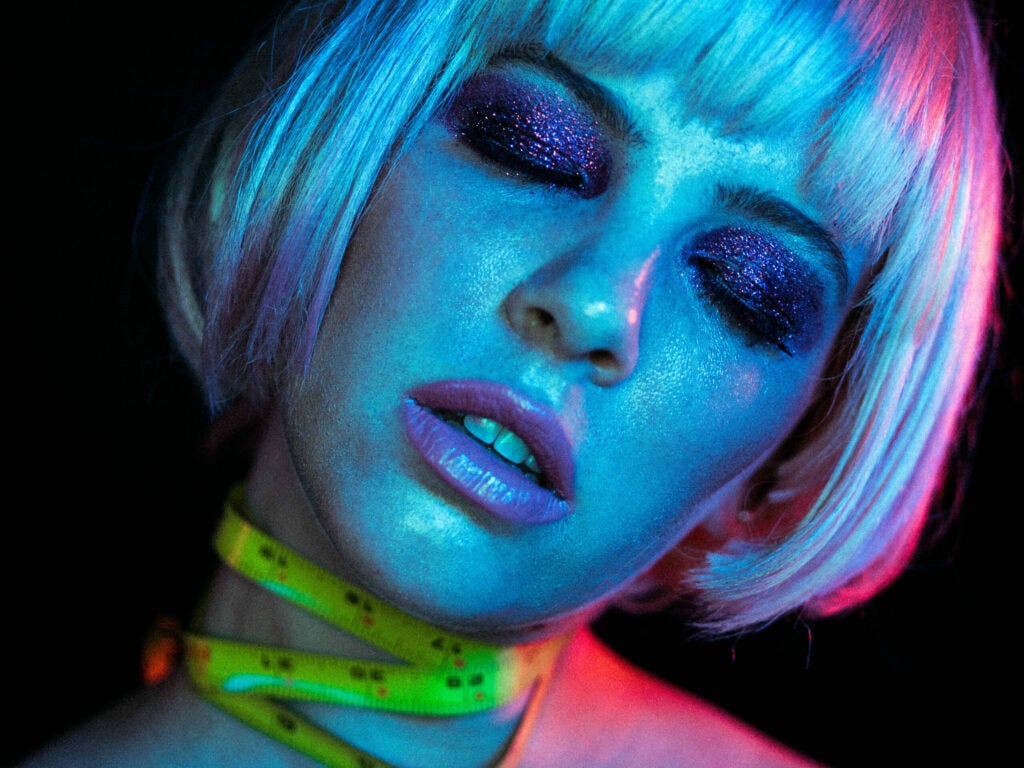 'Im Fine' Series
By Lara Wyss There is much complexity in this image and therefore is intended for the viewer to see without much explanation. This represents the struggle of todays women to be beautiful, yet sexy, skinny, yet curvy. Resulting for some younger generations to fall between blurred lines of sexual and beautiful or vulgar and self-conscious. Camera: GH4 Lumix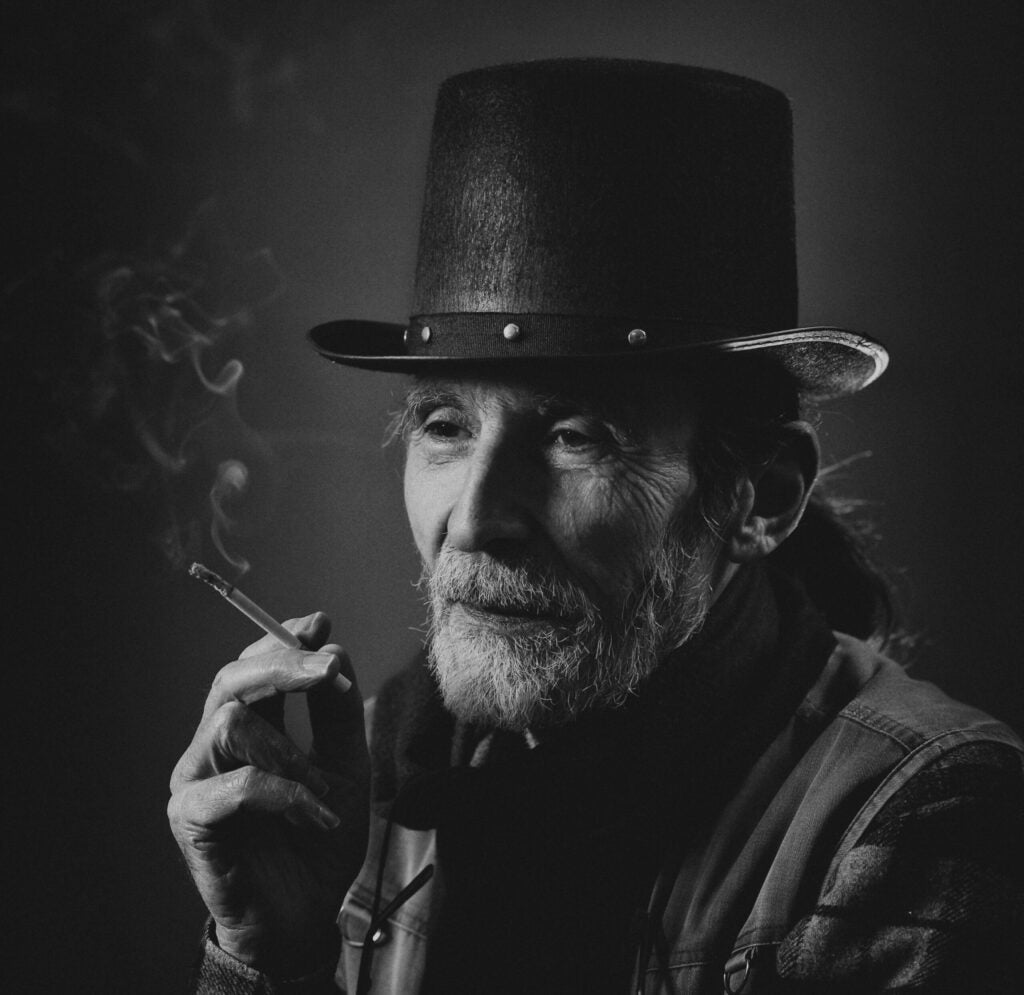 Mr Tihov
By Plamen Kozhuharov A studio portrait of my friend and colleague – the Bulgarian photographer Mr. Pencho Tihov. One front/side and one rear light sources were used. Camera: Canon 5D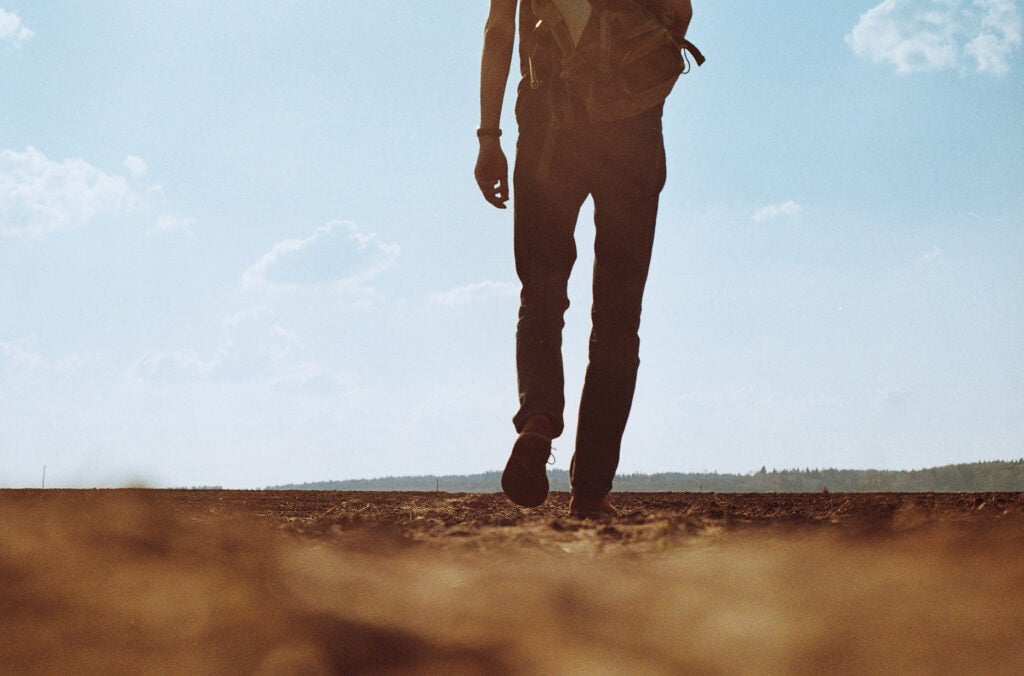 Leave out the dreams
By Stepan Shashero It's a selfshot. Camera: Nikon F80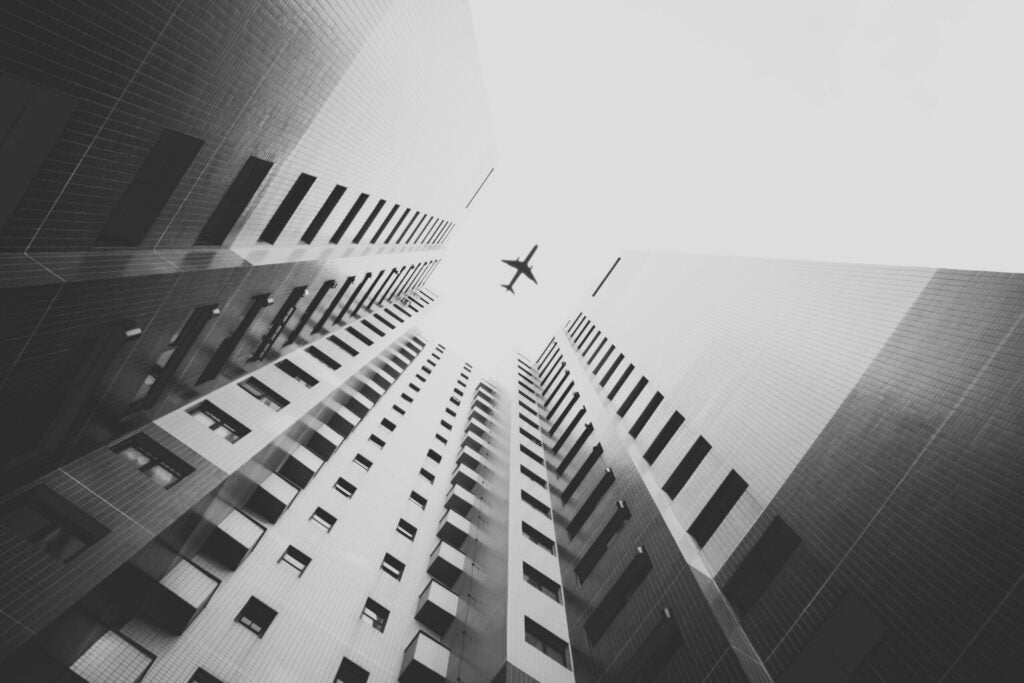 A plane flies over a building
By Tomas Martins As I was wandering around the building on the photo, looking to take some photographs, I looked up and found this perspective. Later at home, when I finished editing the photo, I was satisfied with the results, but I felt that the photo wouldn't stand up by itself, it needed something to make it stand out. So I decided to add a plane. Camera: Canon EOS REBEL T3i Focal Length: 20mm Shutter Speed: 1/160s Lens: EF-S18-55mm f/3.5-5.6 IS II ISO: 100 Aperture (F-Stop): f/4.5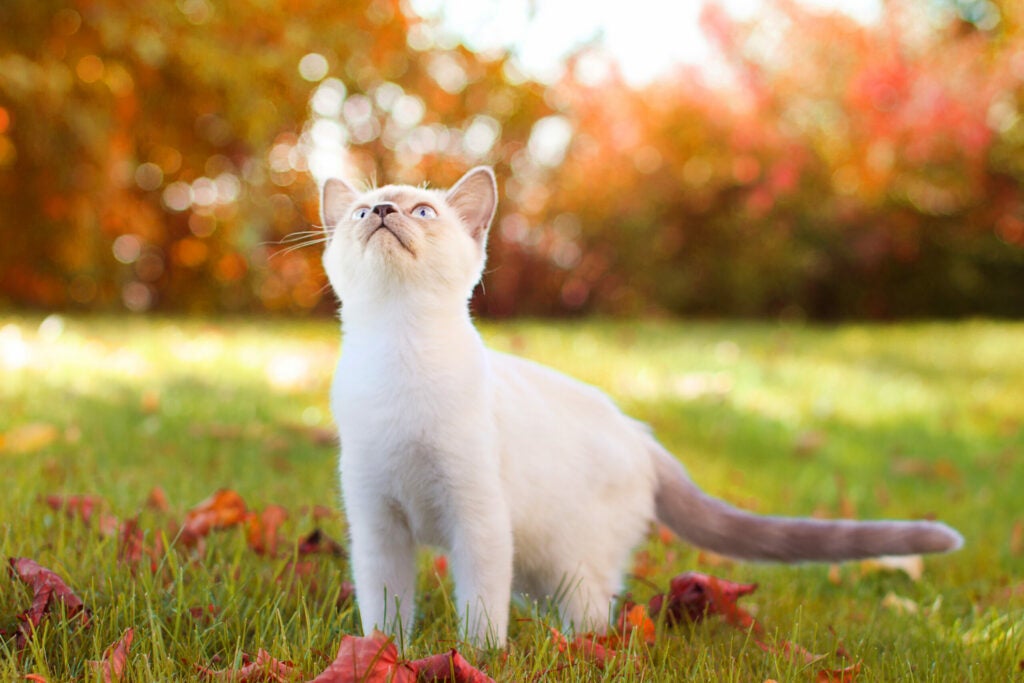 Discovery
By Cuony Pierre My little and his first Autumn. Camera: Canon Focal Length: 50mm Shutter Speed: 1/320 Lens: 50mm ISO: 100 Aperture (F-Stop): 2.8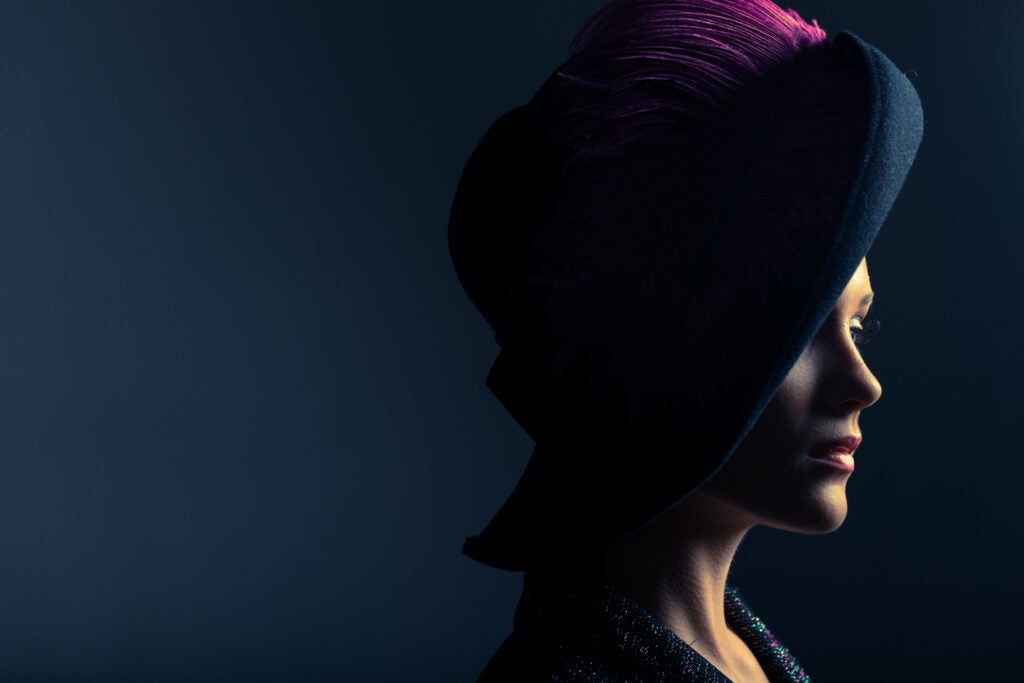 Waiting
By Elena Petrova The picture was taken in a small studio, i used just one strobe with some softbox…The wall was white, but the model was 3-4 feet away from the wall, so it turned into grey and after some post process, using just one filter in lightroom, it became grey bluish Camera: Nikon D-800 Focal Length: 24-70 mm Shutter Speed: 1/250 Lens: 70 mm ISO: 125 Aperture (F-Stop): 7.1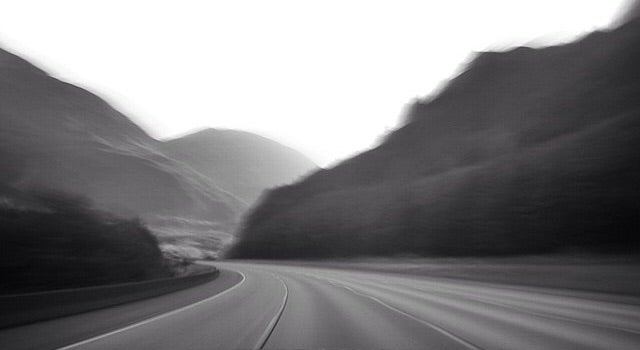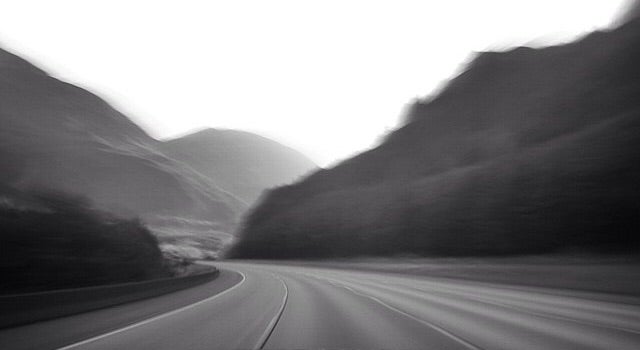 On the road
By Jahaziel Vazquez Coming back from Seattle on the road looked great this picture says it all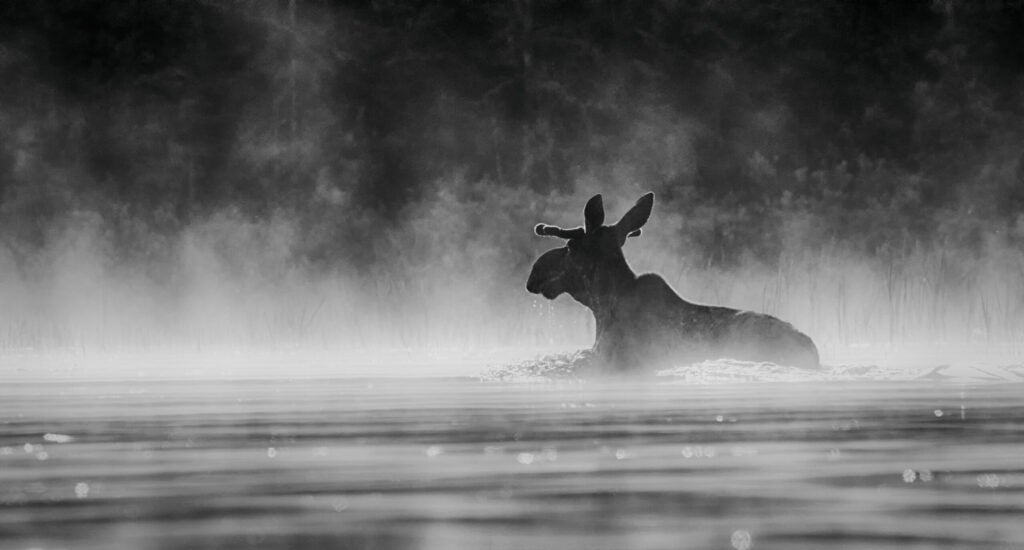 A Misty Departure
By Stuart Clark This was snapped during a 2 night canoe and camping trip of Tim Lake in Ontario Canada. We were fortunate enough to have an astounding 15 moose sightings during our visit. This particular shot was taken just a couple minutes after 7am. Not only did we have a beautiful sunrise but the mist is what set the scene! What a memory! Camera: Sony A77 MKII Focal Length: 600mm Shutter Speed: 1/2000 Lens: Minolta 600mm F4 ISO: 1250 Aperture (F-Stop): 7.1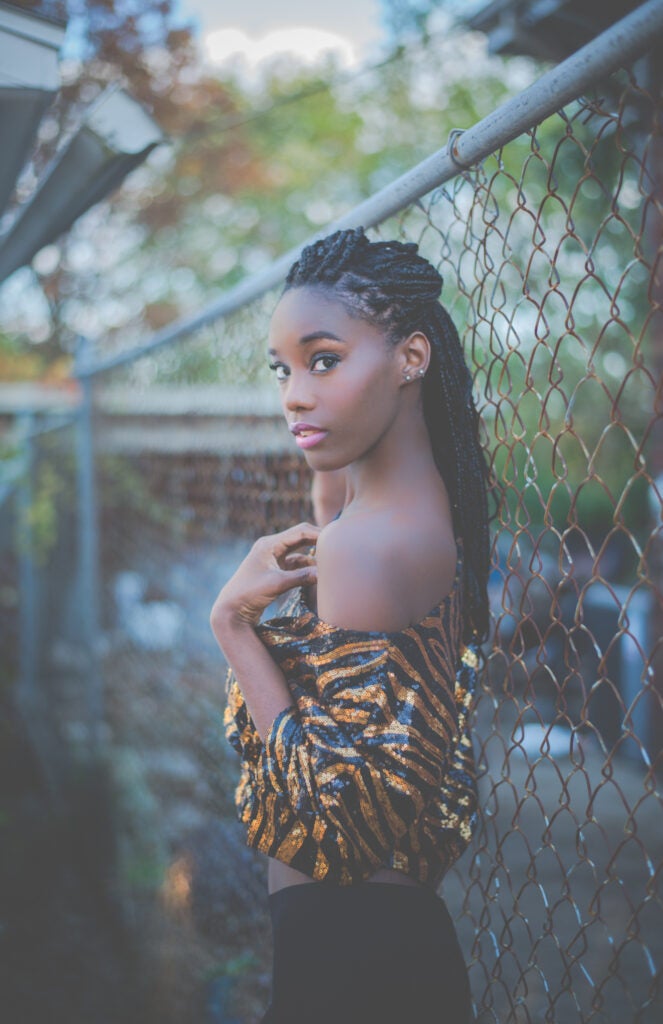 Chain Link
By Laura Carlson Model: India Nikon D800 Lens: 50mm 1.8 ISO: 180 F 2.0 1/320 sec Fashion photography session shot October 21, 2014 Photographer: My name is Laura Carlson, Owner/Photographer of Lcphotoart LLC, in business since 2012. I am 35 years old and live in Southern Indiana. Photographing Weddings and Lifestyle photography. More information can be found at my website: www.lcphotoart.com and on FB: www.facebook.com/lcphotoartevansville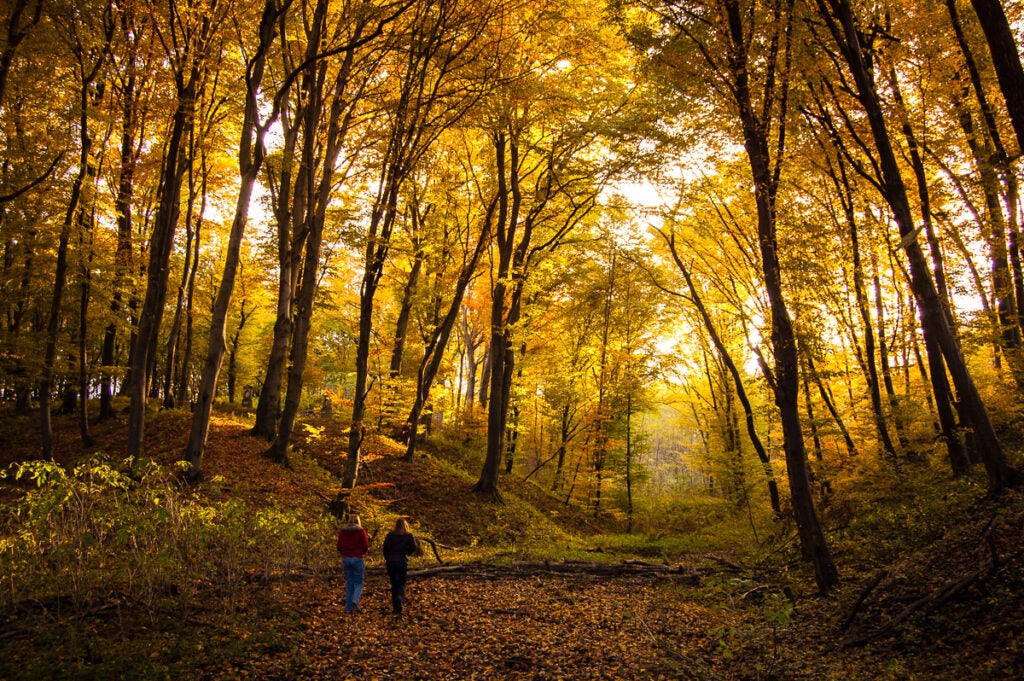 In The Autumn Forest
By Balázs Törő Trees glow with the golden hues of autumn in the forest of Zala County, Hungary. Camera: Nikon D40 Focal Length: 22 mm Shutter Speed: 1/30 sec Lens: Nikon AF-S DX Nikkor 18-55 mm ISO: 200 Aperture (F-Stop): f/6.3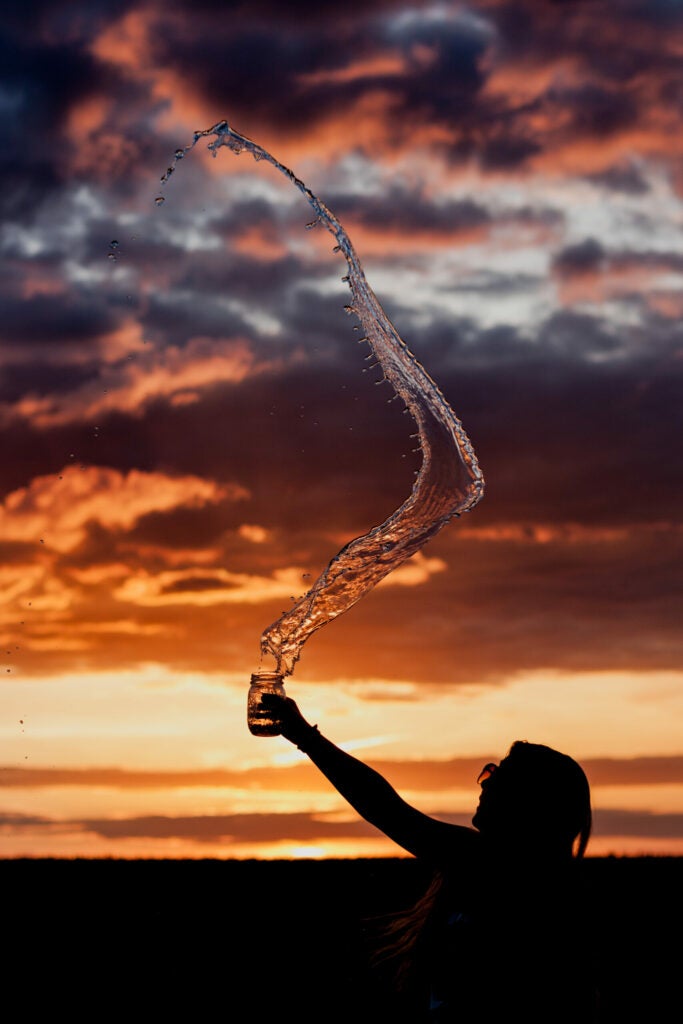 Defying Gravity
By Corey Jacobson For late night date night, Lily and I decided to catch the sunset try something new. She read somewhere about throwing water so we gave it a shot with the stunning clouds behind her. this is one of my favorite shots I've ever taken. Camera: Canon 50D Focal Length: 50mm Shutter Speed: 1/800 Lens: 50mm 1.4 USM ISO: 100 Aperture (F-Stop): 2.5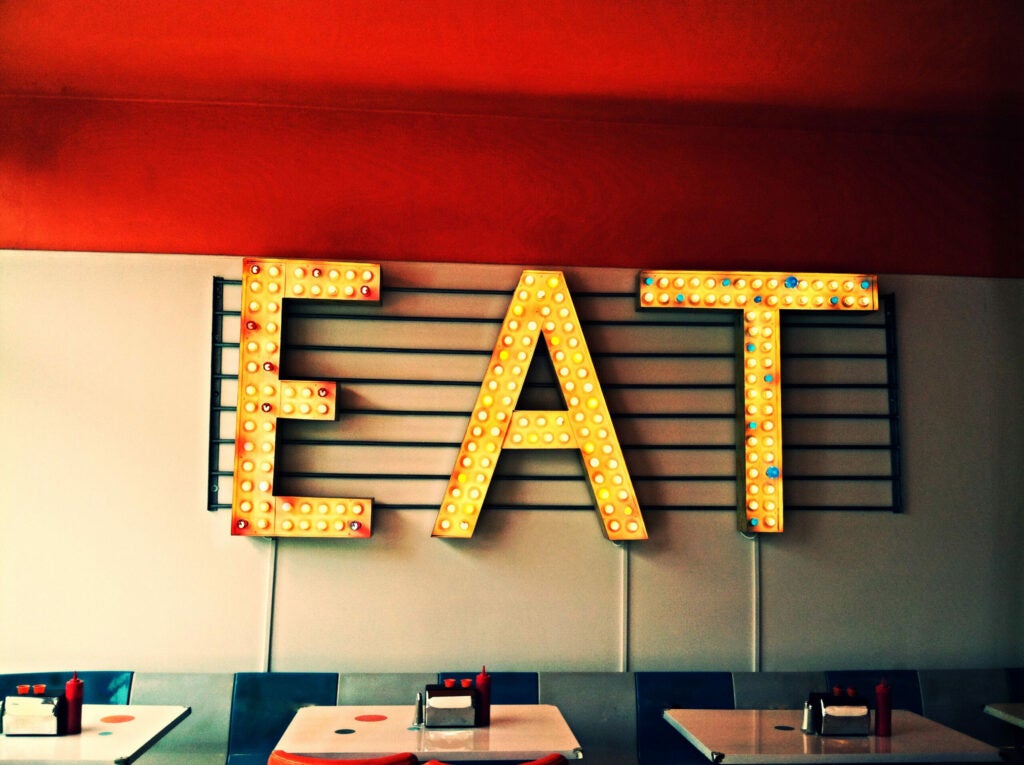 EAT
By Ian collins Sign in the shake shake shake of Tacoma WA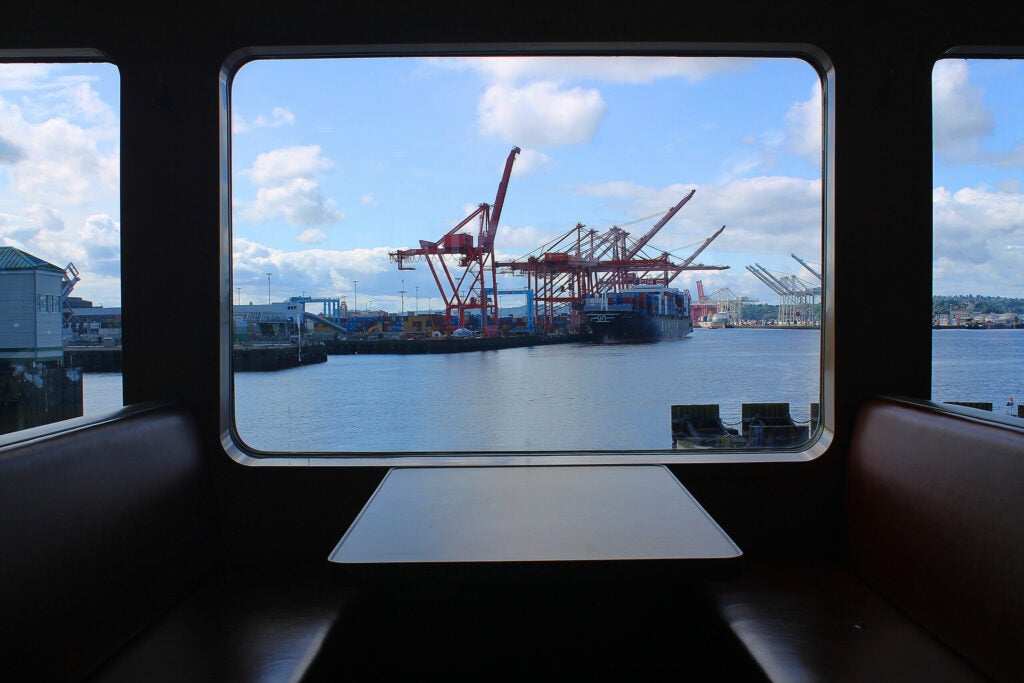 Ferry Ride
By Bayilani Vidal Taken on a ferry ride to a small Washington island. Camera: Canon Rebel T3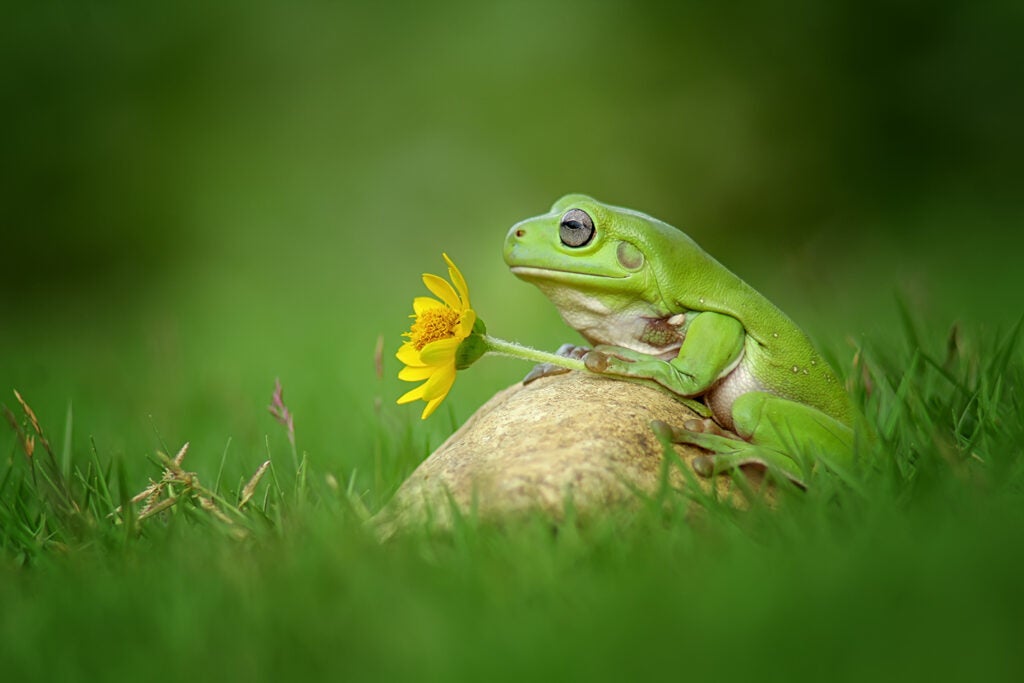 Waiting for you
By Dede Almustaqim This photo tells a male frog is waiting for her lover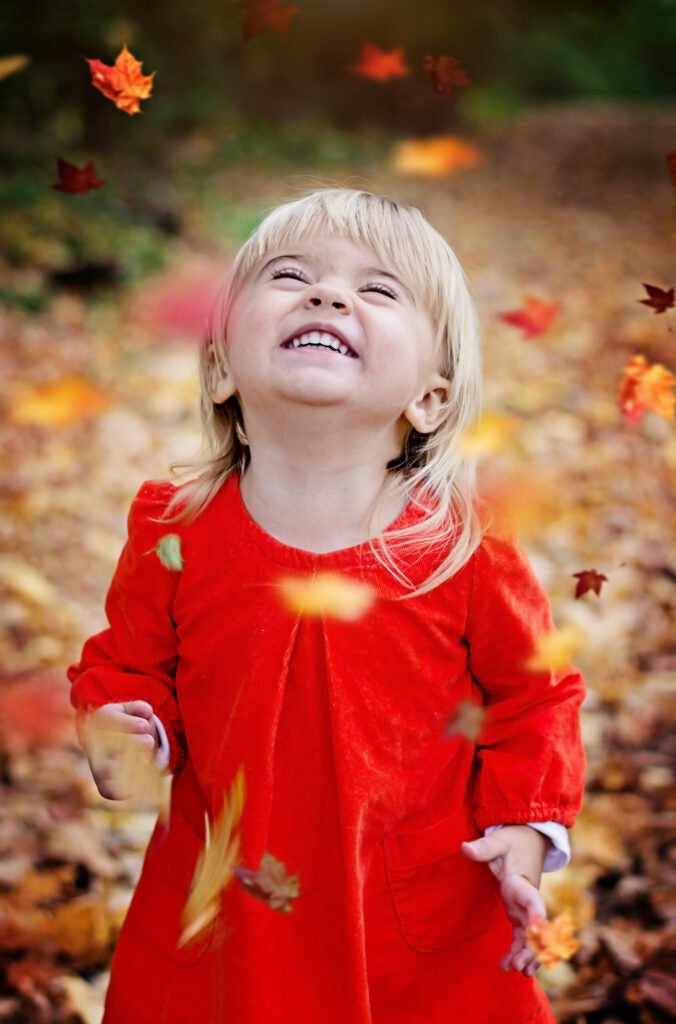 Falls' Bliss
By Shauna MacDonald Taking a moment to stop and enjoy Connecticut's fall leaves on a walk with my daughter and husband. I love being able to capture the raw beauty of life. Camera: Nikon D3200 Focal Length: 50mm Shutter Speed: 1/125 Lens: Nikon 50mm 1.8G ISO: 100 Aperture (F-Stop): 2.8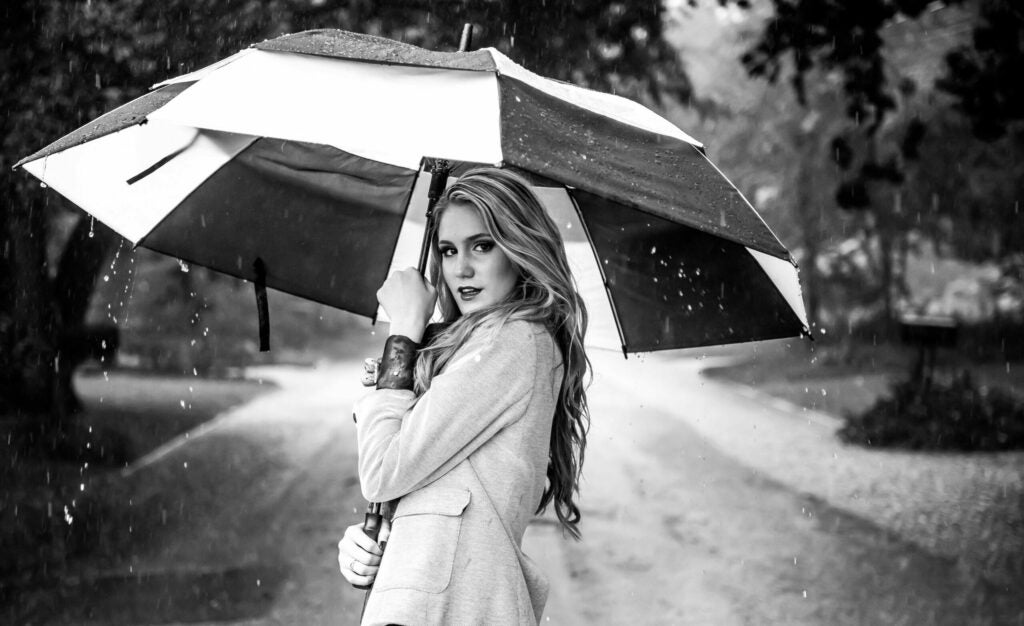 Umbrella Time
By william carson This photo of American Idol finalist Shannon Magrane was taken during a recent photo shoot in "sunny Florida". The downpour gave us the chance to pull out the umbrella. Camera: D800 Focal Length: 62mm Shutter Speed: 1/320 ISO: 1600 Aperture (F-Stop): f.3.2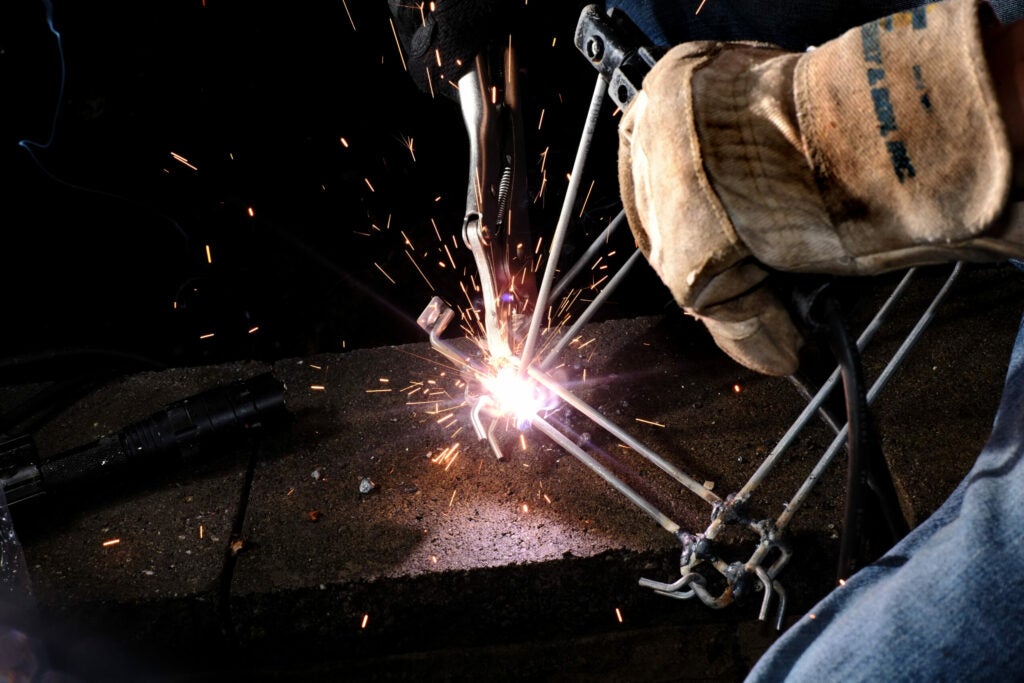 Late Night Welding
By Victor Gee Work after work. Camera: Fuji X-Pro1 Focal Length: 53 Shutter Speed: 125 Lens: XF 35 1.4 ISO: 800 Aperture (F-Stop): 9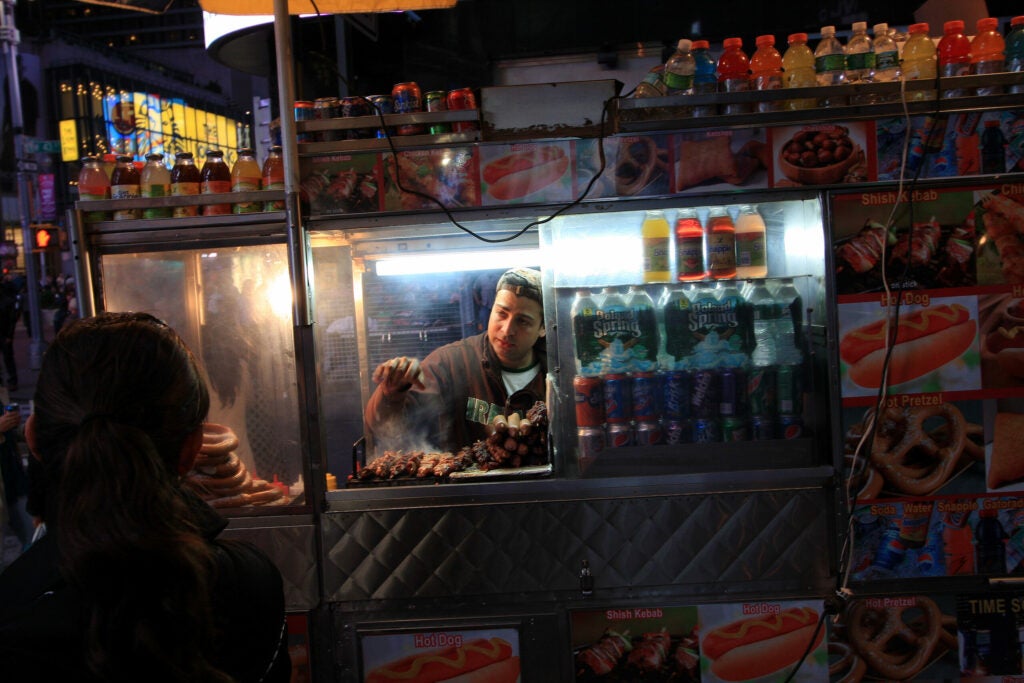 Hot Dog Vendor
By Rick Miller One of the many Street Vendors in NYC. Camera: Canon 40D Focal Length: 22mm Shutter Speed: 1/25 Lens: 10-22mm ISO: 320 Aperture (F-Stop): 5.6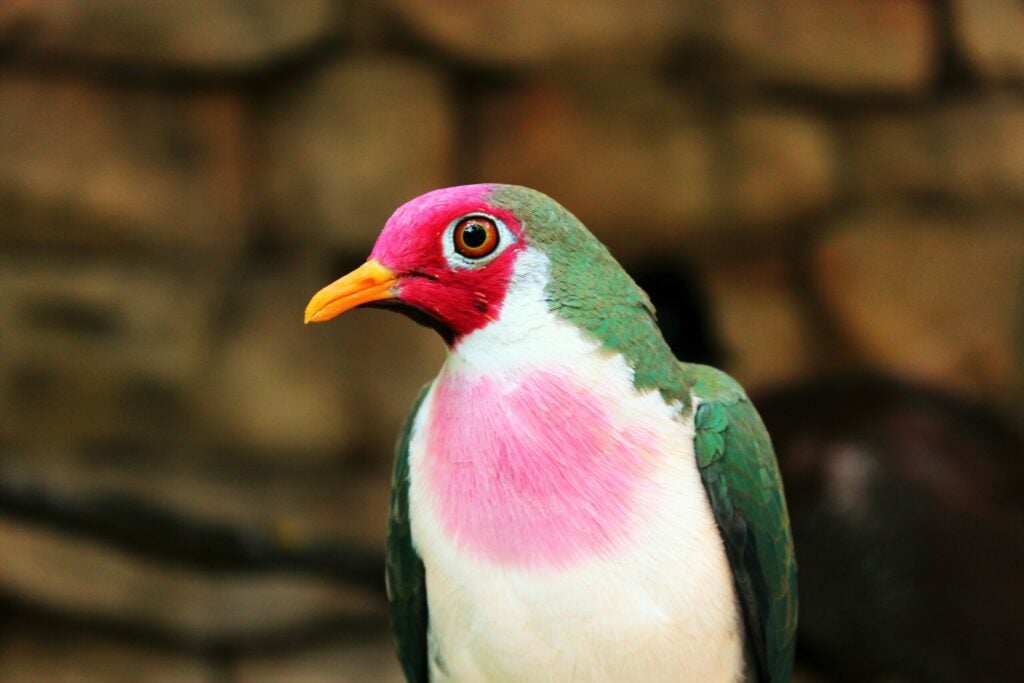 The Wise Bird With A Pink Mask
By Madeline Bonner While my family and I were visiting sea world for the first time, we decided to stop by the aviary. Little did we know, we would encounter one of the most majestic and beautiful birds we had ever seen. This bird starred right at me for what seemed like an hour, and I attribute this to its unseen intelligence and wisdom. Camera: Cannon Rebel T3i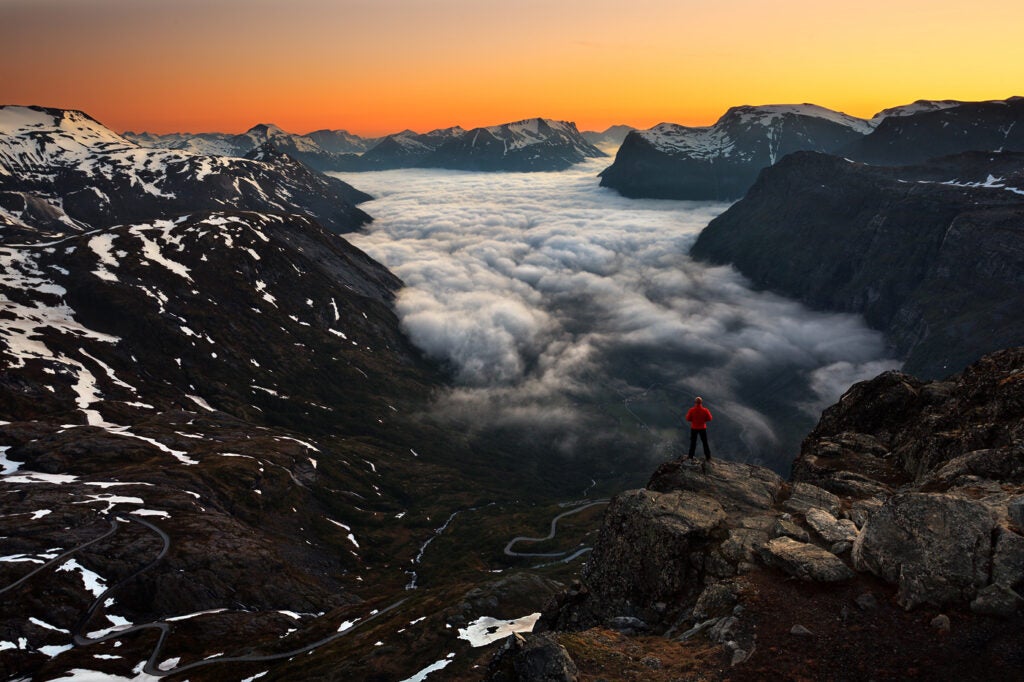 One…
By Krzysztof Browko Dalsnibba. Norway. June 2014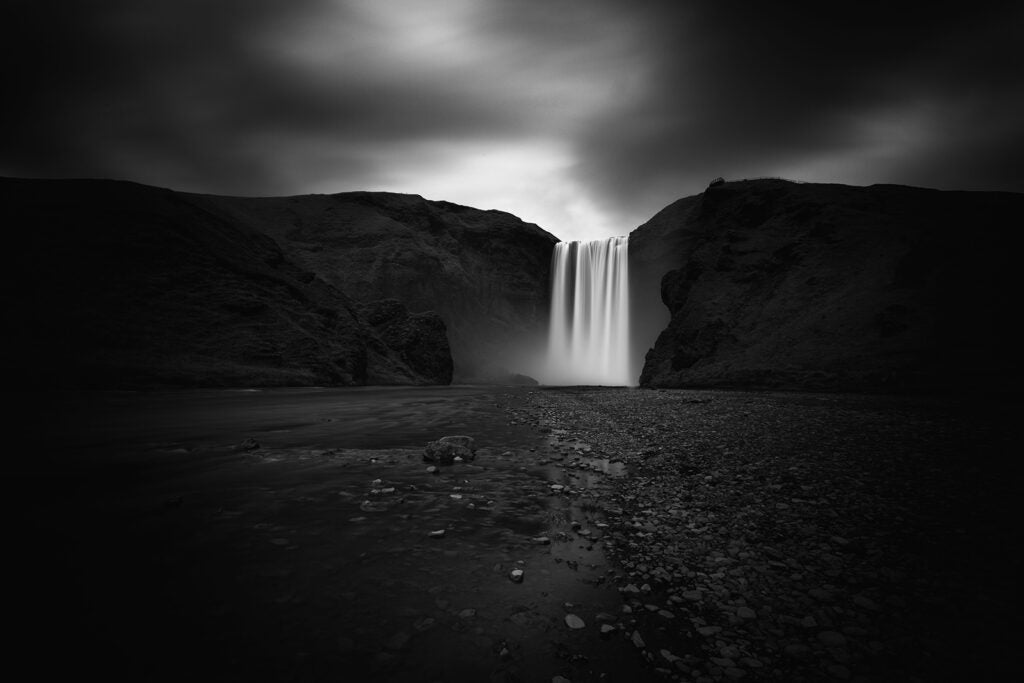 Dark Waterfall
By Patryk Pulawski Skogafoss waterfall, Iceland Camera: Canon 5d mark iii ISO: 100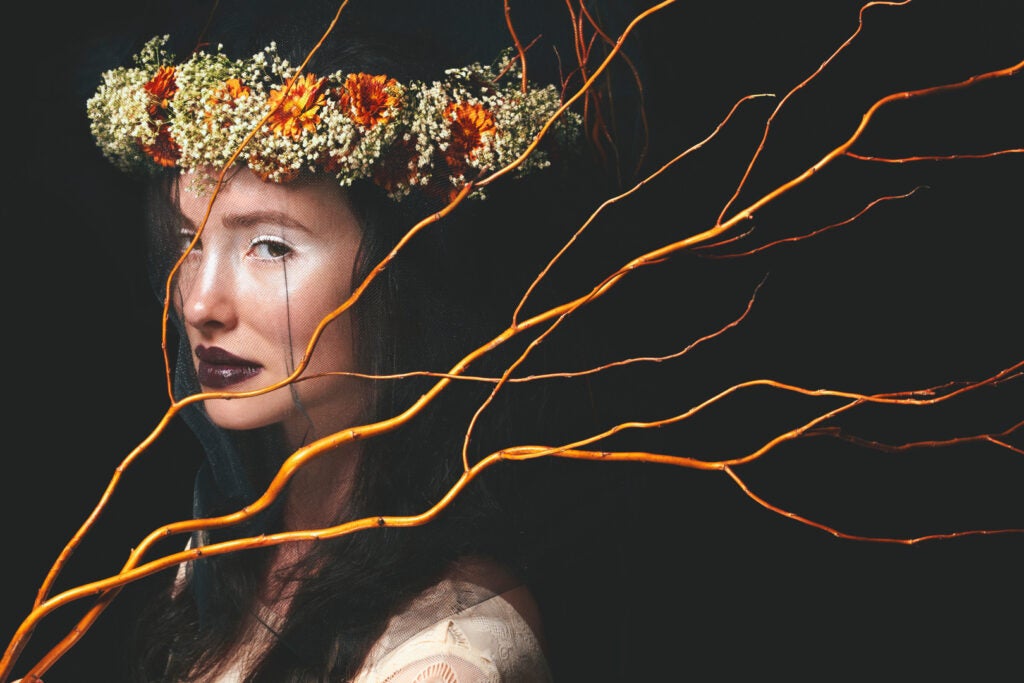 The Fawn
By Sabina Miklowitz Model: Kelsey @ Major Models NY Camera: Canon 7D Focal Length: 50mm Shutter Speed: 1/125 Lens: Canon EF 50mm f/1.4 ISO: 100 Aperture (F-Stop): 14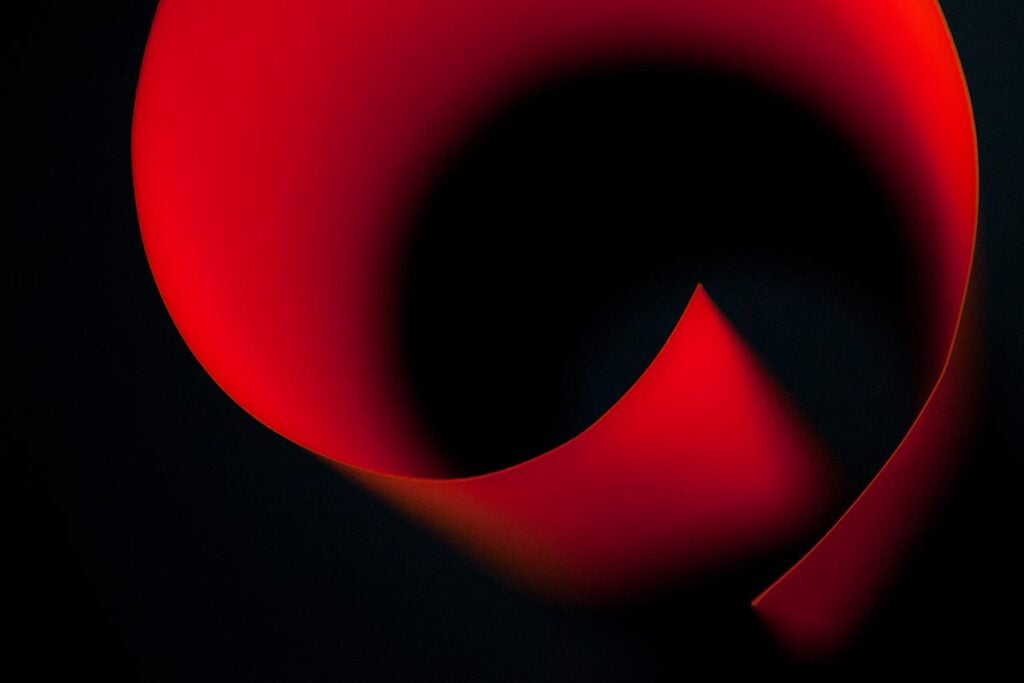 Nine
By Sonny Abesamis I've been taking a lot of macro shots but this time I wanted to try and focus to take macro photos of paper. I think paper's texture, forms, lines, could make for an interesting photograph. With this photo I wanted simplicity of lines and shadows. Camera: Canon 5D Mark II Focal Length: 100 Lens: EF100mm f2.8 Macro ISO: 100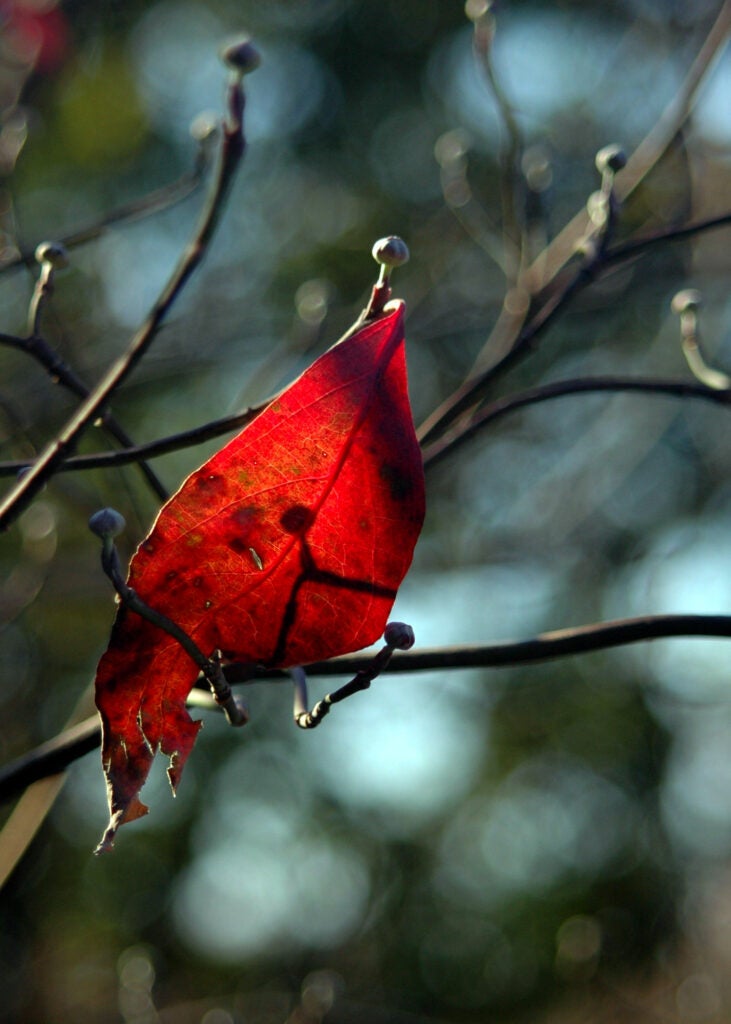 Last Leaf
By TIM LAUR I was intrigued by this final leaf refusing to give in to the inevitable (was Charlie Brown waiting?). On a bright sunny fall day, the lighting was perfect to bring in the translucent nature of the leaf with the shadows shown through it. Interestingly, several people who have viewed the image thought at first that it was a bird sitting on the limb–an interesting interpretation. (Tim Laur) Camera: Nikon D200 Focal Length: 105mm Shutter Speed: 1/125 Lens: Nkkor 85-300mm ISO: 500 Aperture (F-Stop): f/4.5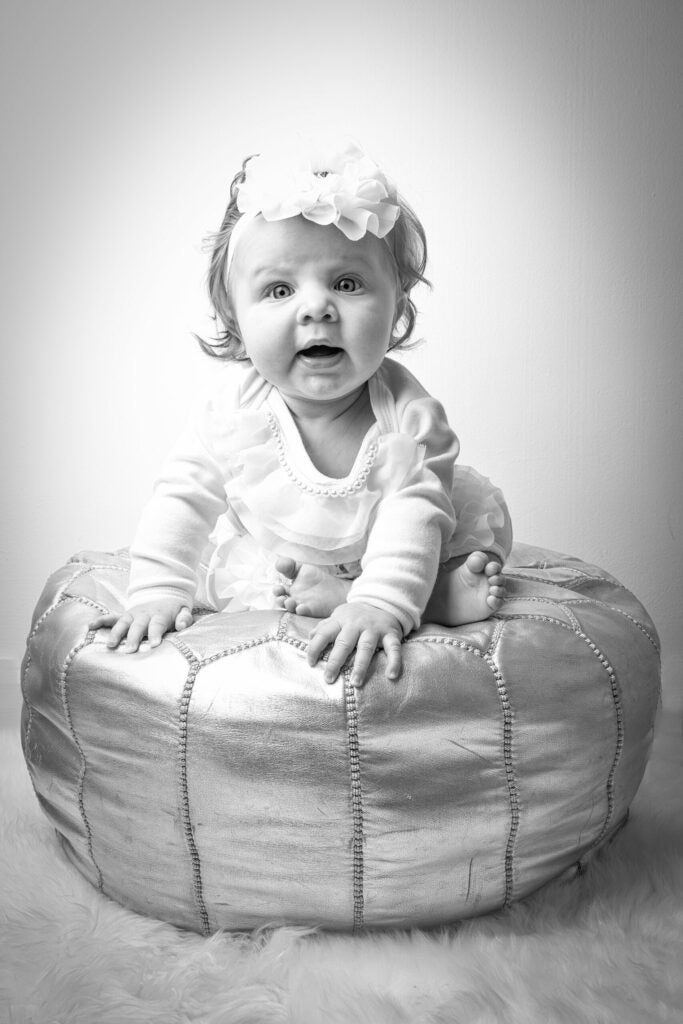 Piper Capri Wilson
By adam wilson Baptism Photo Camera: 5D MK III Focal Length: 35mm Shutter Speed: 1/80 Lens: Canon 24-70 MK II ISO: 100 Aperture (F-Stop): 10.0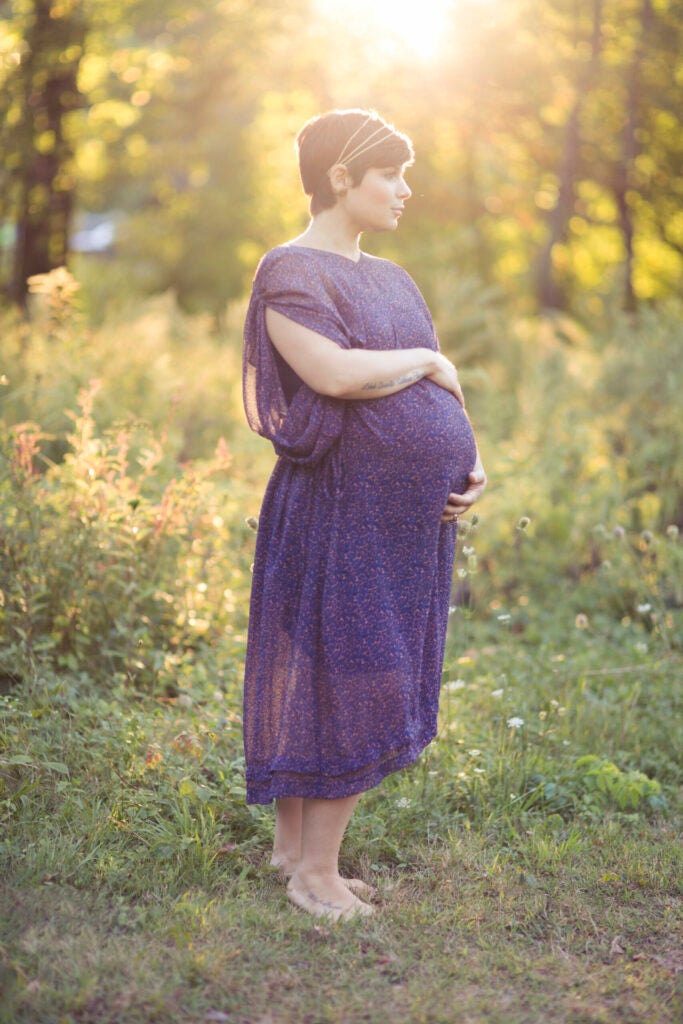 the glow
By Brittany White This was a magical shot I took of my beautiful cousin at magic hour. Simply the right frame at the right time. Camera: Canon 5D Mark III Focal Length: 50 Lens: 50MM 1.4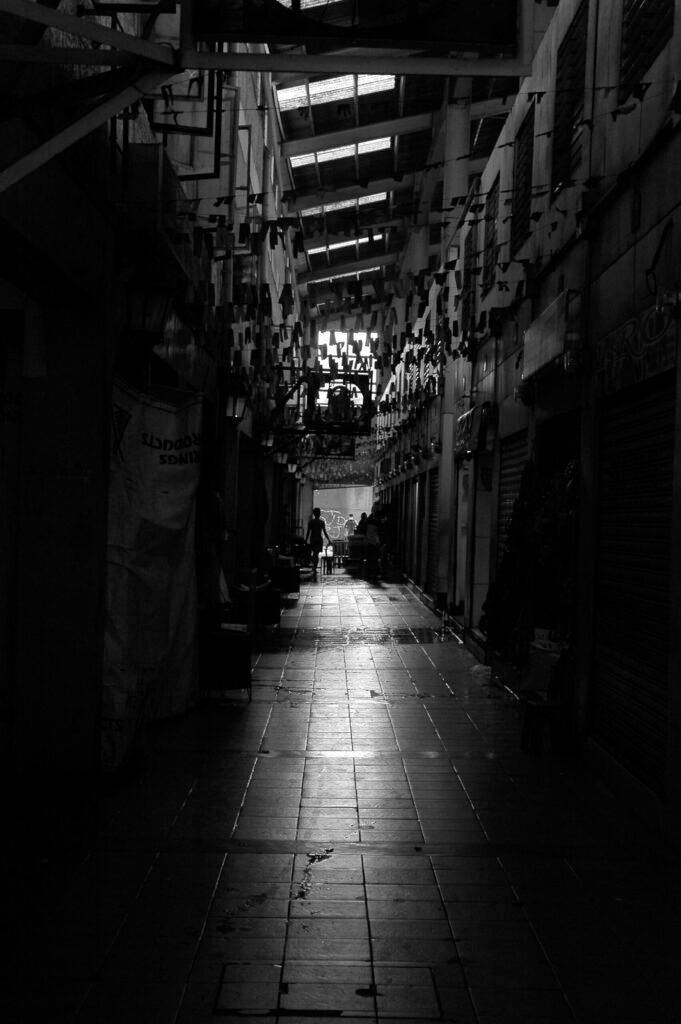 Passage
By Arturo Asuncion, Jr. It was a shot I took in Cartimar Pasay City, Philippines. It was during the Scott Kelby Worlwide Photowalk 2014. It was early in the morning most market stalls were still closed. I passed by this aisle & noticed it was still dark but illuminated by the other end of it, also by the opening in the roof. I got attracted by the shadows & texture of it so I took a shot or three. But this one for me was the best so far. Camera: Nikon D70s Focal Length: 40mm Shutter Speed: 1/100 Lens: 18-70 ISO: 400 Aperture (F-Stop): f/4.5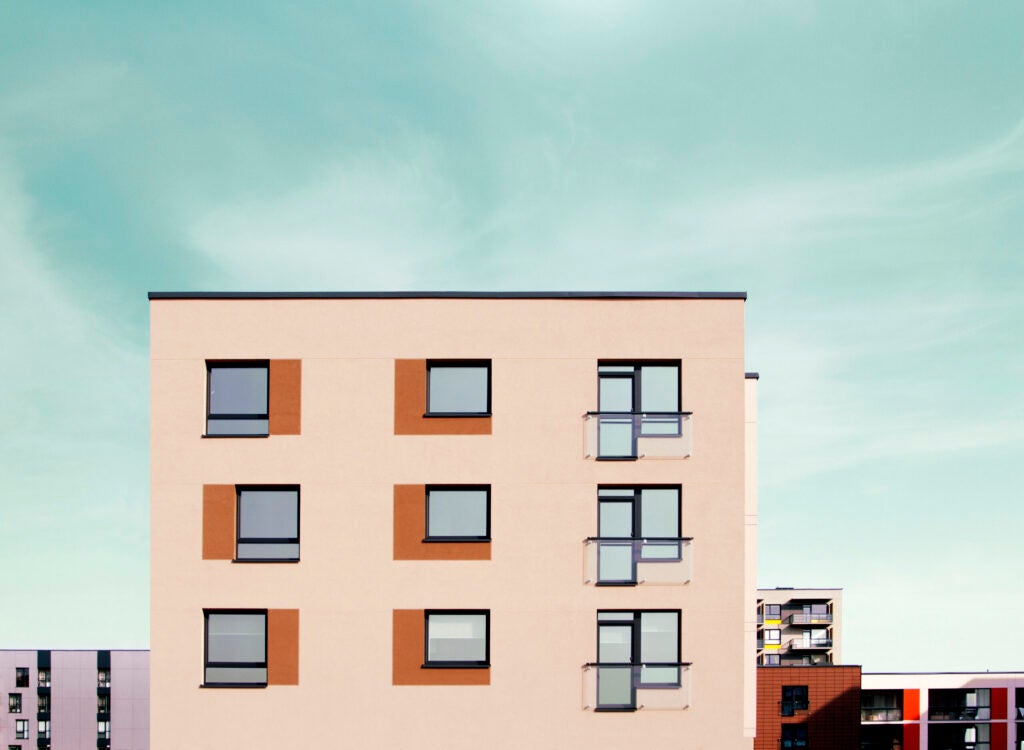 MODERN CITYSCAPES.
By Simonas Linkevicius A photograph from project 'MODERN CITYSCAPES'. Camera: Canon Lens: 24-105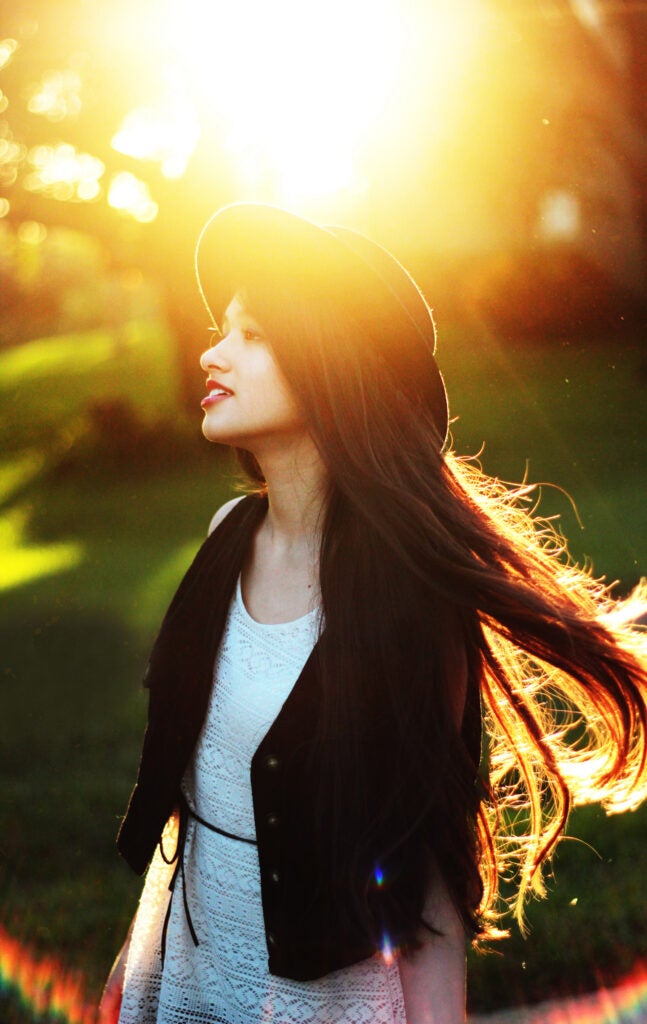 Before the Sun Goes Down
By Haley Marshall Taken during golden hour. All flares are natural and there was minimal post processing. Camera: Canon T3i Shutter Speed: 200 Lens: 50mm 1.8 ISO: 200 Aperture (F-Stop): f/1.8
Timeless Sweetheart
By Kathrine Rosser Was this picture taken in the present day? Or was it captured during a different era? This picture is a timeless representation of the beauty and innocence of childhood. Camera: Nikon D3200 Focal Length: 50 mm Shutter Speed: 1/160 Lens: 50 mm 1.1.8 ISO: 800 Aperture (F-Stop): 1.8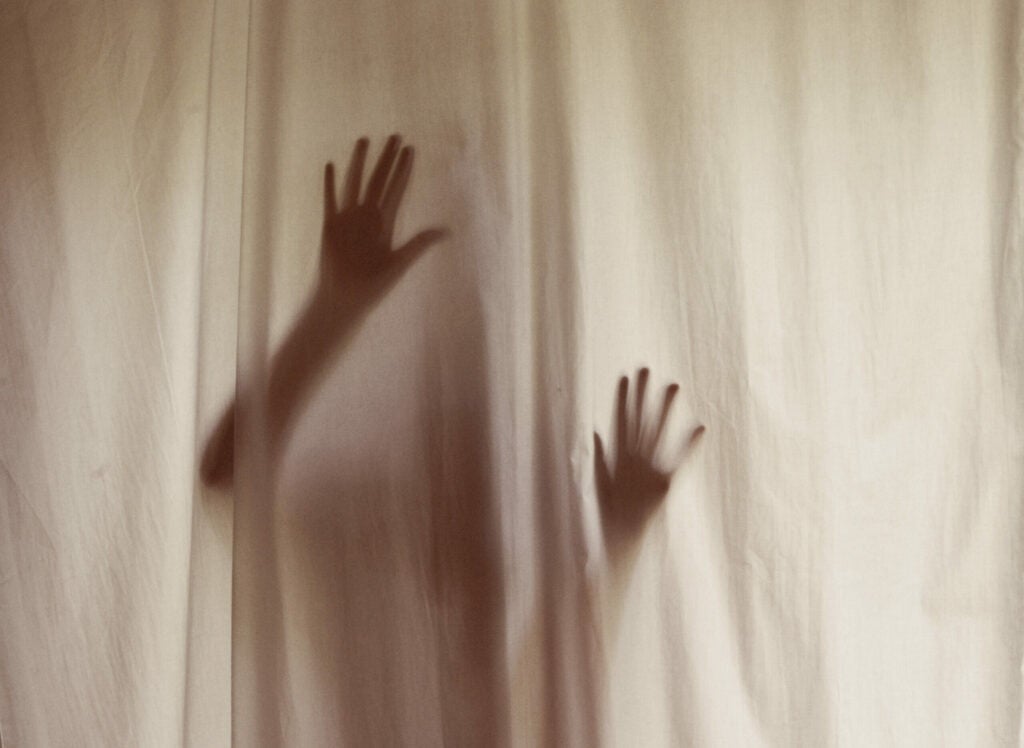 Trapped
By Stephanie Streicher I took this picture in my living room by taping a simple, white curtain in front of a window. This gave me room to get behind the curtain with the window light shining behind, making a silhouette of my figure. I had to use my Sunpak 6000PG tripod along with a Nikon remote in order to capture the picture. Camera: Nikon D5100 Focal Length: 50mm Shutter Speed: 1/15 sec Lens: Nikon 50mm f/1.8 ISO: 1000 Aperture (F-Stop): f/14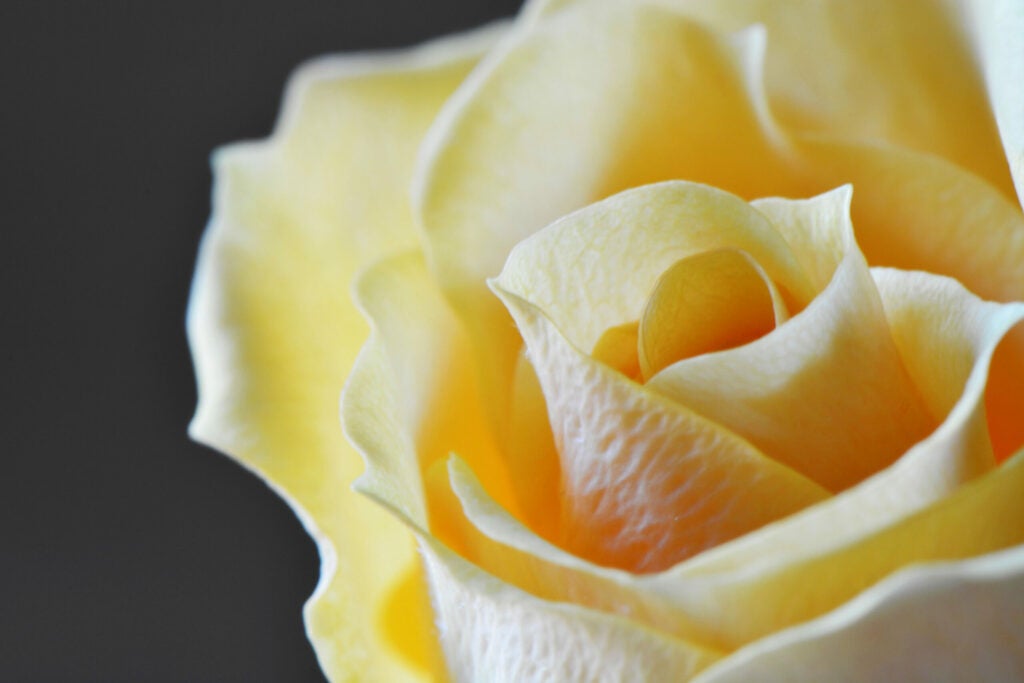 Yellow Rose
By LeAnn Schultz One of the many roses I received for my birthday. Camera: Nikon D7100 Focal Length: 105mm Shutter Speed: .62 sec Lens: 105 mm macro ISO: 200 Aperture (F-Stop): f/16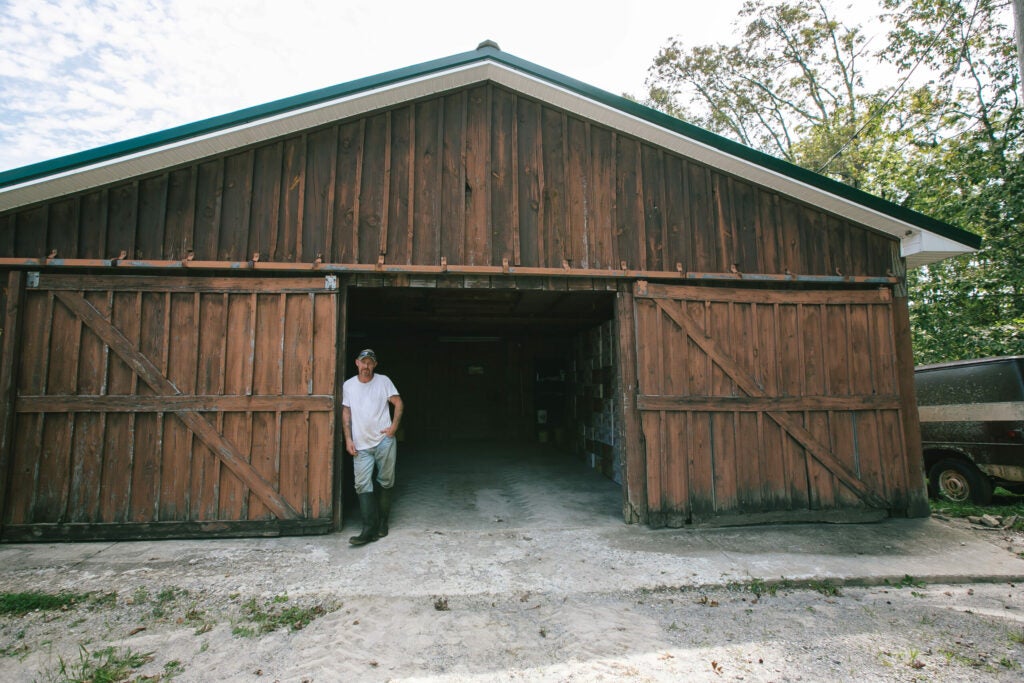 American Apple Farmer
By Corey Critser Portrait of an apple farmer in Signal Mountain, Tennessee. Camera: Canon 5D Mark III Focal Length: 16mm Shutter Speed: 1/320 Lens: EF 16-35mm f/2.8 II USM ISO: 400 Aperture (F-Stop): 6.3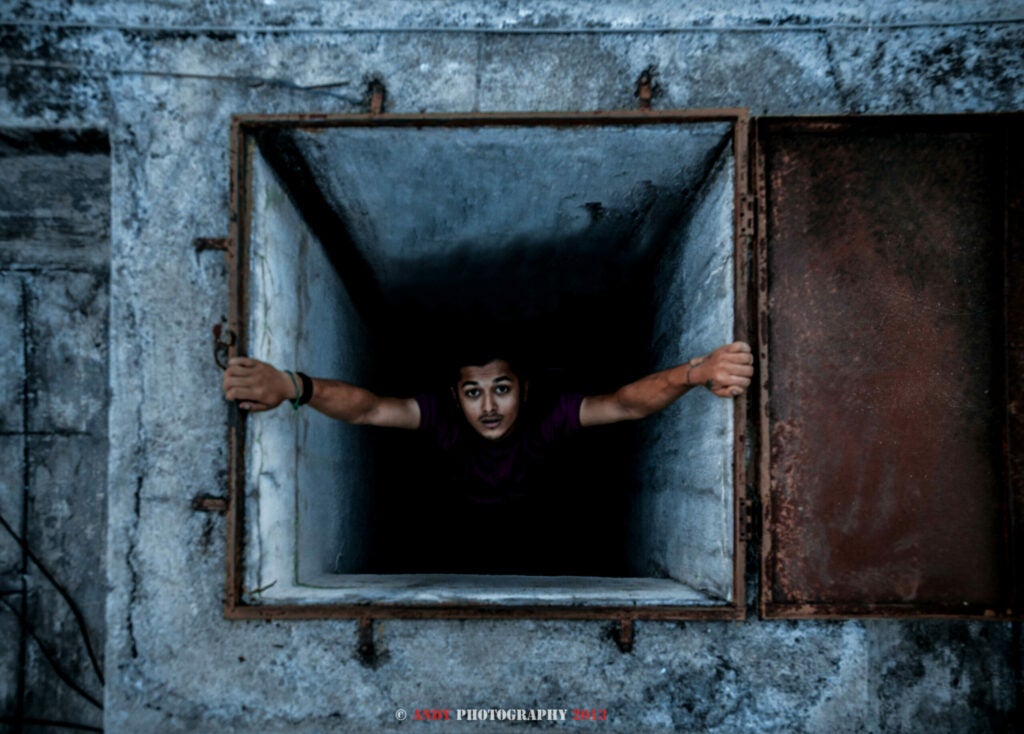 No way out
By Anand Fernando One of my favourites Camera: Canon EOS 5D Mark II Focal Length: 24mm Shutter Speed: 1/80 Lens: 24-105mm ISO: 800 Aperture (F-Stop): 4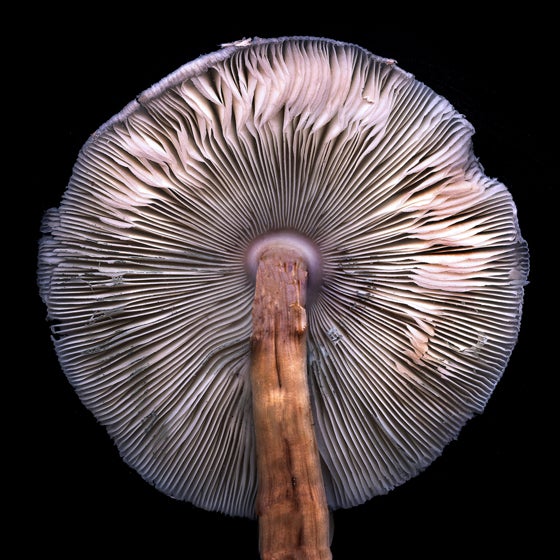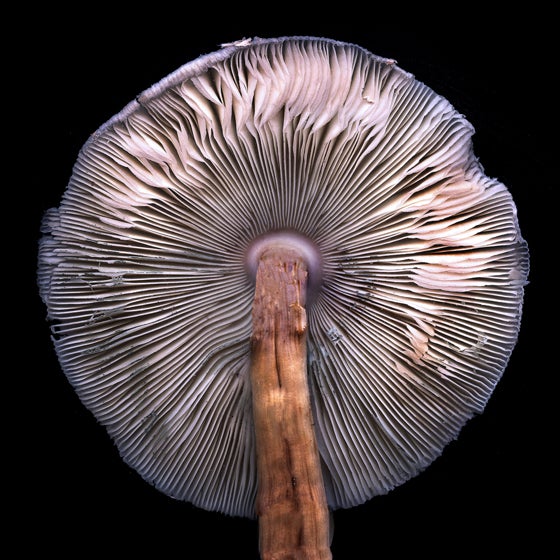 Natures Umbrella
By Larry Singer This picture was created with an Epson Perfection V500 Photo scanner as part of an experiment to see if I could create fine art photography on a simple and humble scanner.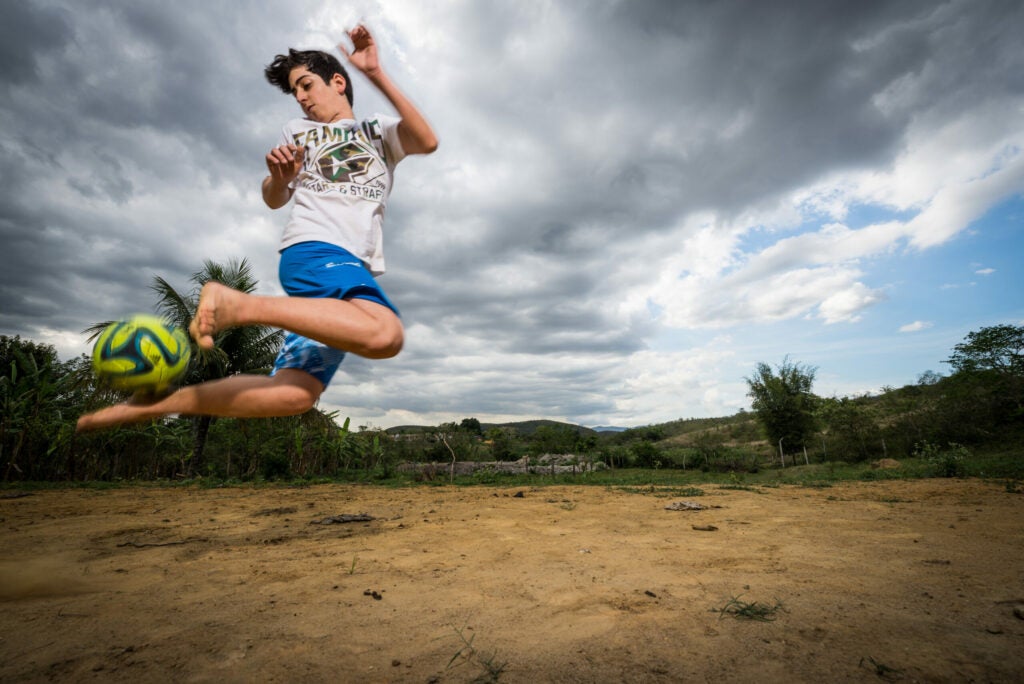 Free to play
By Elias Moreira The concept of this image is to show the raw meaning of freedom and happiness. the young boy with the dirty feet and nothing else express this feeling. Camera: Nikon D610 Focal Length: 14 Shutter Speed: 160 Lens: Nikkor 14-24 ISO: 400 Aperture (F-Stop): 8