Your Best Shot Photo Gallery: August 2014
This month's collection of awesome user-submitted photos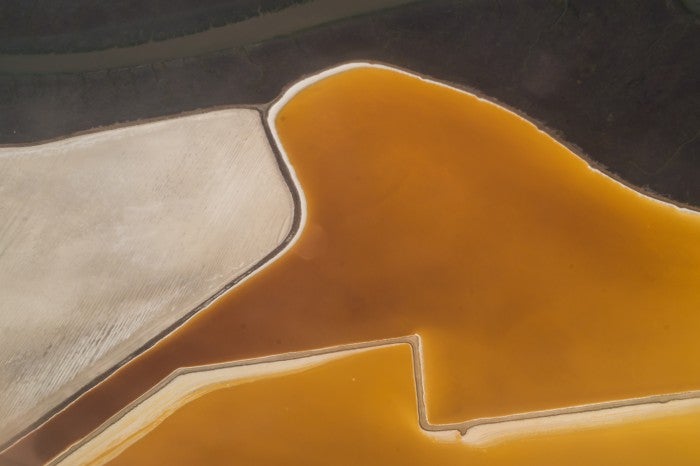 Every month, we ask our talented readers to share some of the photography on which they have been working so hard. Every month, it takes me longer than I expect to sort through them because there are so many excellent entries.
Now, the days are getting shorter and the kids are going back to school, but that means we get to enjoy all the fun photographic opportunities afforded to us by autumn.
Once you've clicked through the gallery and you're feeling inspired, head on over to our contest page for more chances to show off your work and win great prizes.
We can't wait to see what you shoot next.

Untitled
Photo: Hosain Nazari A woman cleaning stalls used by king elephants, now a tourist spot in India.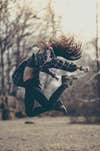 Joy
Photo: Eyal Azrad Jumping for joy as we adventure through a random part of the woods.

San Francisco Salt Ponds
Photo: Jeffrey Goodman Shot this looking out the window of an airplane while flying over San Francisco Bay. These colorful designs are salt evaporation ponds located at the southern tip of San Francisco Bay. The differing colors come from the different types of algae that grow on top! CAMERA: Sony ILCE-5000 FOCAL LENGTH: 55mm SHUTTER SPEED: 1/1000 sec. LENS: sony 210 mm e-mount APERTURE (F-STOP): f/20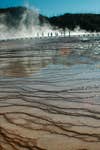 Wonderland Walk
Photo: Madelyn Carr Bonnett This photo was shot in the hot springs area of Yellowstone National Park near Old Faithful Geyser and Inn. I was shooting in the opposite direction from the same boardwalk my subjects are on when I turned around to see this perfect scene with them in front of the steam and the reflection in the hot water running down the worn rock ledges. I quickly stooped to get as low as possible and got two shots off before most of the visitors had moved away from the steamy background. CAMERA: Nikon D70 FOCAL LENGTH: 28mm SHUTTER SPEED: 1/160 sec. LENS: Sigma Telephoto/Macro APERTURE (F-STOP): f/9

Surrender
Photo: Katherine Gould This is a self portrait that was inspired by the feeling of being completely and wholly swept up in the love of Christ. CAMERA: Nikon D600 FOCAL LENGTH: 35mm SHUTTER SPEED: 1/2000 LENS: 35mm ISO: 800 APERTURE (F-STOP): F9.0
Sun setting
Photo: Richard Bianchi As the sun sets over the Coney Island boardwalk. CAMERA: Nikon D7100 FOCAL LENGTH: 18 mm SHUTTER SPEED: F6.3 LENS: Nikkor 18-55 mm ISO: 400 APERTURE (F-STOP): 1/200

Wonder
Photo: Erin Gray The wonder of a child's mind CAMERA: Canon Rebel T1i

Veins of Sand
Photo: Lara Matthews I hiked through sinking sand, stopping to look around for areas where shadowed gradients met the light. When I arrived at this location, no one was in sight. I sat for hours by my tripod, emptying my mind and breathing in the soft desert air. Shadows crept across the barren landscape and long lines raced across the desert floor. Golden rays shined on the sand, highlighting its beauty and form. The sun kissed the sand one final time before falling out of the sky. I photographed in silence. CAMERA: Canon EOS 6D FOCAL LENGTH: 20mm SHUTTER SPEED: 1/15 sec LENS: Sigma 20mm ISO: 100 APERTURE (F-STOP): f/20

Fair
Photo: Zoe Hull Taken in swimming pool with a pair of curtains.
Session Road
Photo: Christina Itchon Taken in the Philippines, this old lady is a sidewalk vendor who sells traditional homegrown herbs strewn across a flattened cardboard box. The lines on her face convey such deep emotion and the promise of interesting stories. CAMERA: Canon EOS 500D SHUTTER SPEED: 1/100 LENS: Canon EF 24-105mm ISO: 250 APERTURE (F-STOP): ƒ/4.0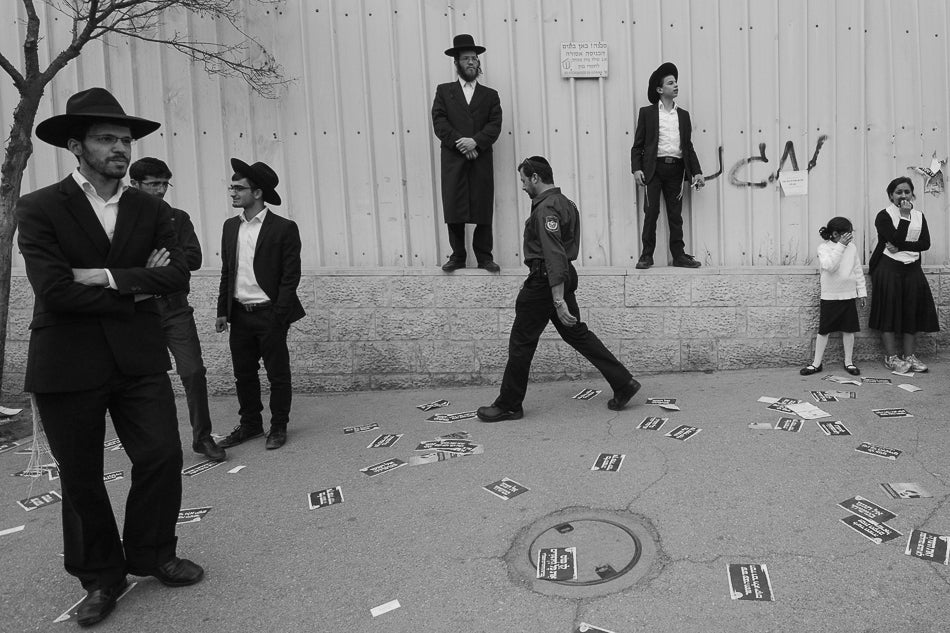 Jerusalem
Photo: Eli Basri Jerusalem's Ultra-Ortodox neighborhood CAMERA: Nikon d800 FOCAL LENGTH: 16 mm SHUTTER SPEED: 1/1000 Sec LENS: Nikkor 16-35 mm/ f4 ISO: 800 APERTURE (F-STOP): 8

Like books
Photo: Roberto Pestarino A building near Milan Italy

This beautiful girls
Photo: ERNESTO BORGES Love this amazing and beautiful girls!!!!!!! @roxycontinstyle and @razzisuicide @instrumentalbodies by @ephcto LA River CAMERA: 5d mark 3 FOCAL LENGTH: 135 SHUTTER SPEED: 1/10s LENS: 70-200 2.8 L ISO: 500 APERTURE (F-STOP): 3.5

São Paulo, Brasil – Night Sky
Photo: Alex Parke The photo of one of the most dangerous city's in the world. This photo is the picture of the beauty of the city that poor steal and people rome freely. This picture is taken from the top of a building and is directed towards the road that meets the biggest favela in Brazil. CAMERA: NIkon D90 FOCAL LENGTH: 35mm SHUTTER SPEED: 5" LENS: AF-S Nikkor 35mm 1:1.8G ISO: 3200 APERTURE (F-STOP): 1.8

The wall
Photo: Abhijit Patil Streets of india are always known for their vibrant color, chaos,culture & stories. I took this photograph when I was hanging around with friends for eating spicy street food. CAMERA: NIKON FOCAL LENGTH: 28 mm SHUTTER SPEED: 1/50 sec LENS: 18-55 ISO: 100 APERTURE (F-STOP): 4.5

Republic Day
Photo: Kapil Lalwani India

Hunting Sun
Photo: DUNG TRAN Fishing on River

Sleeping Boo-ty
Photo: Katie Dennison This is Boo, the Weimaraner. She belongs to my aunt and uncle in Michigan, and she is a big bundle of energy, so capturing this image of her in a deep sleep is rare! Weimaraners are such beautiful dogs, and Boo is one of our favorite furry friends!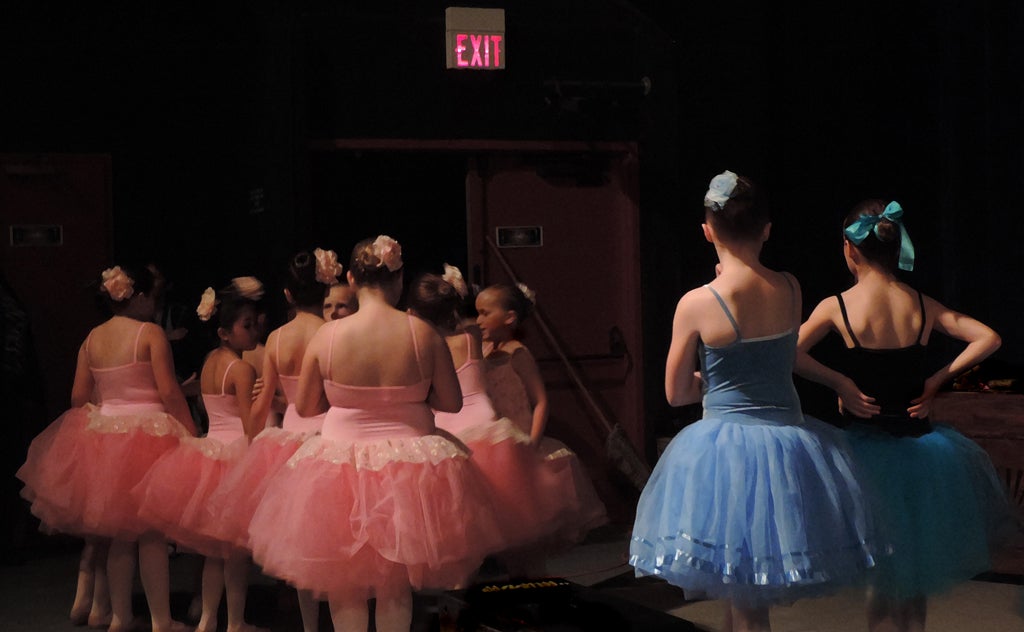 An Homage to the Pink and Blue Ballarina Paintings of Degas
Photo: Charles Hillestad Backstage Waiting at a Dress Rehearsal for a performance of Cinderella at the Gallery Theater in McMinnville, Oregon. The image is heavily manipulated in editing, mostly with art filter plugins of Elements and Topaz software, to give more of an appearance of a painting. CAMERA: Nikon P520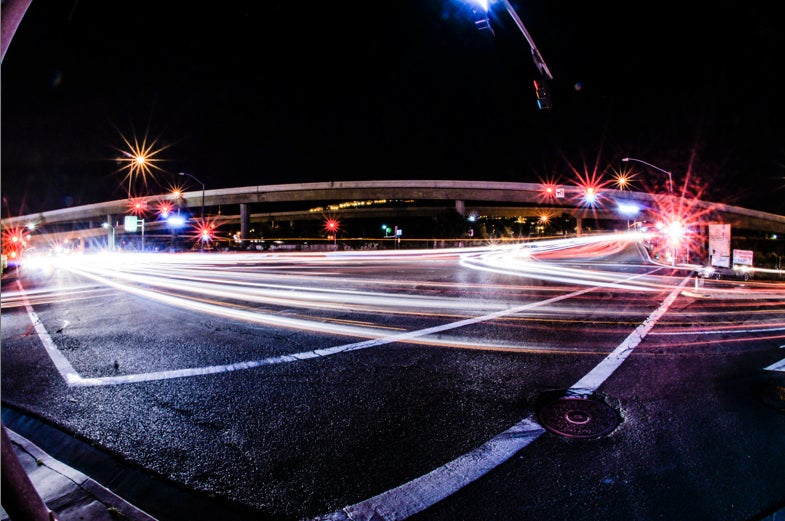 The Speed of Light
Photo: James Owen This photo was taken in the El Cajon area on Broadway, which is located near Highway 67, making it easier to capture as many car headlights/taillights as possible. After learning about open shutter photos in my high school photography class, I felt inclined to go out that same day once the sun dropped to capture this picture. CAMERA: Sony Alpha 55 FOCAL LENGTH: 10mm SHUTTER SPEED: BULB LENS: Sigma 10mm Fisheye 2.8f ISO: 400 APERTURE (F-STOP): f/16

911 memorial
Photo: Jason Crockett Very somber feeling standing there remembering the events of that day. Felt the black and white edit captured more of the mood I felt. CAMERA: Canon 60D FOCAL LENGTH: 19mm SHUTTER SPEED: 1/30 LENS: Sigma 18-35mm F1.8 ISO: 100 APERTURE (F-STOP): 16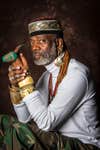 Daryl
Photo: John David Richardson Portrait of Daryl Harris. Northern Kentucky University, Professor of Theater. CAMERA: Canon 50D FOCAL LENGTH: 50mm APERTURE (F-STOP): 8.0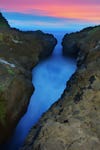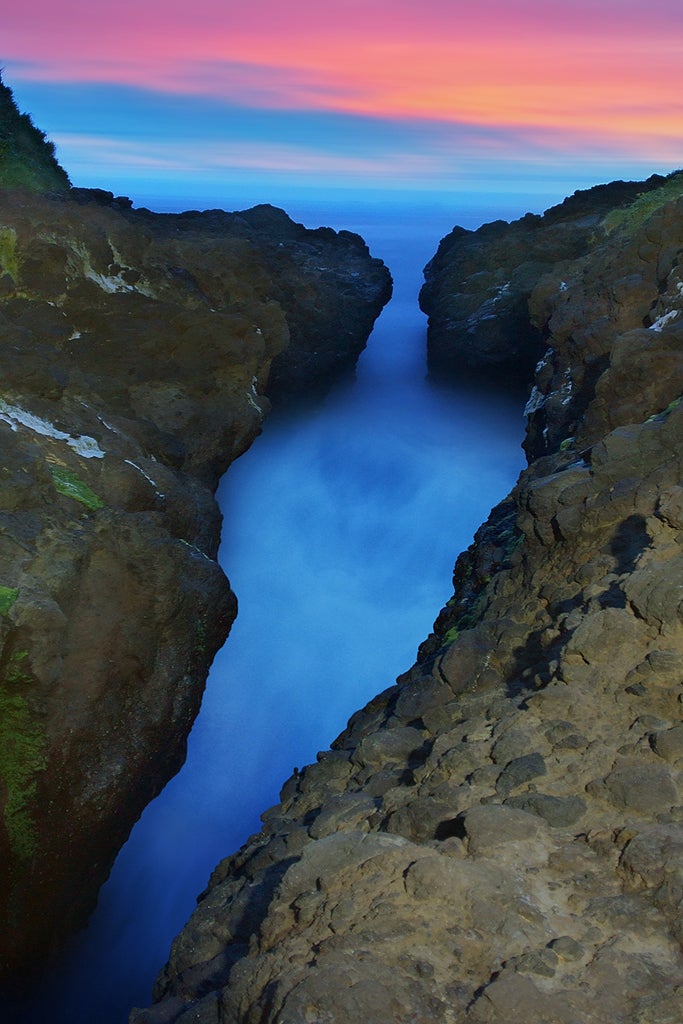 Scorpion Cove
Photo: Craig Bill Long exposure image of Cape Perpetua, Oregon, USA CAMERA: Sony A77

My Amsterdam
Photo: Delphine Gidoin It was this sort of gloomy day in Amsterdam, again… I took a walk by the river banks of het IJ on my way to the cinema. This August in Amsterdam has barely seen any sunshine however on that day, in that moment, it appeared to me one brief instant in between clouds creating a magical scenery. For me that best describes the Dutch skies and light. CAMERA: Samsung S4 mini FOCAL LENGTH: 3.7 ISO: 100 APERTURE (F-STOP): 2.8

The Forgotten
Photo: Clara Wilson The feeling of being alone, ignored and forgotten in a world where people keep walking by….forgotten. CAMERA: Canon60D FOCAL LENGTH: 50mm SHUTTER SPEED: 160 LENS: 50mm ISO: 100 APERTURE (F-STOP): 2.8

Place du commerce, Lisbonne
Photo: Sébastien Bouvier Place du commerce, Lisbonne, people, touristes CAMERA: D5100

Zebra
Photo: Deryl Deese This was the beginning of a zebra fight at the zoo, I took several shots of the action, but liked the contrast of this body shot. CAMERA: Canon 50D

Traditional Dancer
Photo: Roy Denish At the Sri Lankan festival, Santa Monica, California. CAMERA: Canon FOCAL LENGTH: 18-55M SHUTTER SPEED: 1/400 ISO: 100 APERTURE (F-STOP): 5.6

Moon over Sydney
Photo: John Santacruz Photoshopped moon over Sydney night skyline. CAMERA: Canon 7d SHUTTER SPEED: 20 sec ISO: 100

Equilibrium
Photo: Samantha Conte The dancer in this photo was balancing on a strip of stone wall that was about two and a half inches wide.

Man Of Bromo
By Michael Pekasa Picture was taking in bromo with man with horse to rent just wait for someone to hire. CAMERA: canon 6d FOCAL LENGTH: 22 SHUTTER SPEED: 1/320 LENS: 16-35 mm usm cannon ISO: 250 APERTURE (F-STOP): 7.1

Shooting
Photo: DUNG TRAN Shooting on sunrise.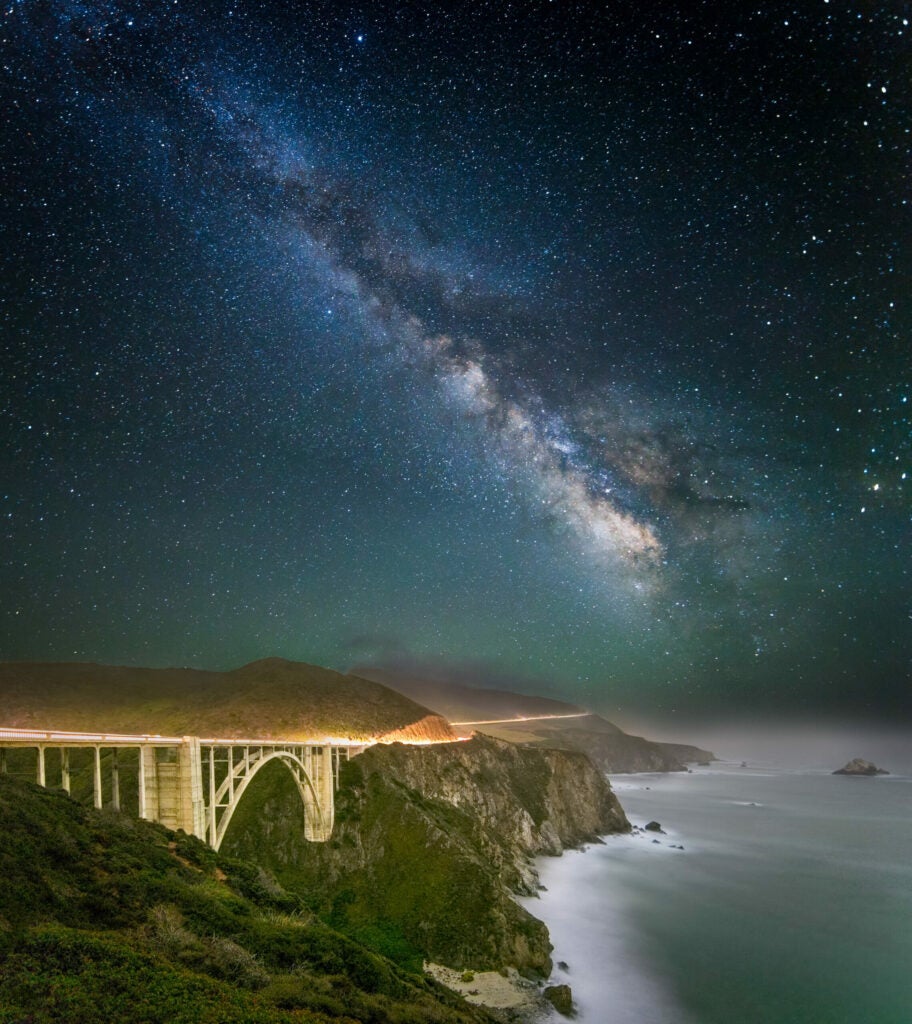 Bixby Bridge by Starlight – Big Sur, CA
Photo: Christopher Axe I returned to Bixby Bridge after photographing it before in an attempt to include the Milky Way in the image. This time a did a three image panorama. The foreground and bridge was exposed for 5 minutes at f2.8 and ISO 1250 the additional sky images were exposed at f2.8 for 30 seconds at ISO 2000. The light streak is of a south bound car. CAMERA: Canon 5D Mark III FOCAL LENGTH: 14mm SHUTTER SPEED: 5 minutes LENS: Canon 14mm f2.8 L ISO: 1250 APERTURE (F-STOP): f2.8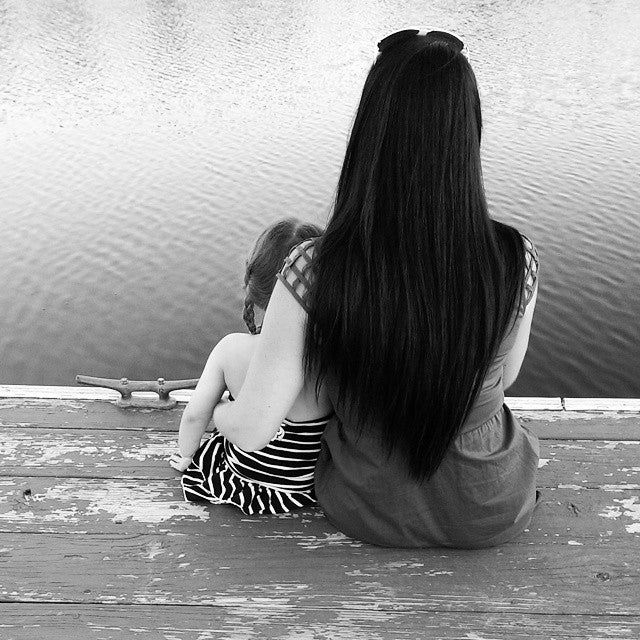 Sittin on the dock at the bay
Photo: Desiree Manwiller This photo was taken at Ocean Pines Maryland. My 3 year old niece and I were sitting on the end of the dock overlooking the bay to Ocean City.

Laguna Verde, Bolivia
Photo: Navjit Bhamra Magnesium lagoon located on the border between Chile and Bolivia. Large deposits of Borax in the ground. Licancabur volcano can be seen on the right. CAMERA: Nikon D7000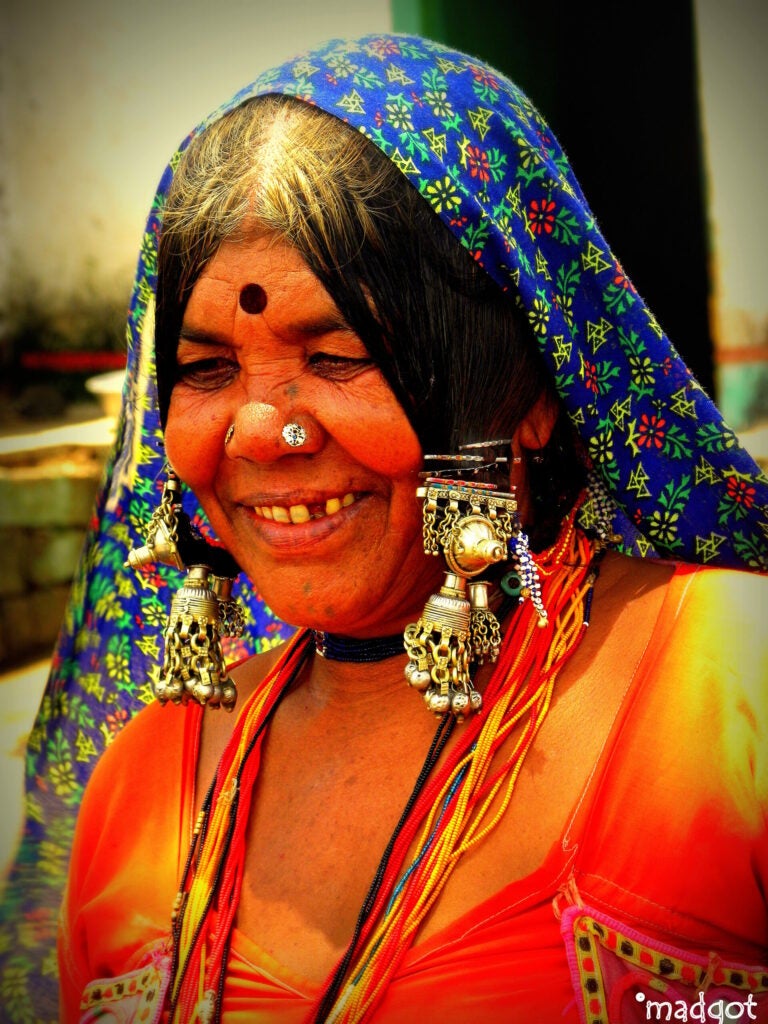 Peace and Relationship begins with smile
Photo: Gottumukkala Madhu She is Tribe women and an Social Activist. Her role is in protecting water is so tremendous. Her photo published in UNICEF year calendar. CAMERA: Nikon cool Pix P 90 FOCAL LENGTH: 29mm SHUTTER SPEED: 1/85 LENS: 1.7 ISO: 64 APERTURE (F-STOP): f/4.5

Storm Clouds Over Bruges
Photo: CLAIRE THORNE Bruges's colorful Grote Markt in Belgium being threatened by storm clouds. CAMERA: Sony DSC-H9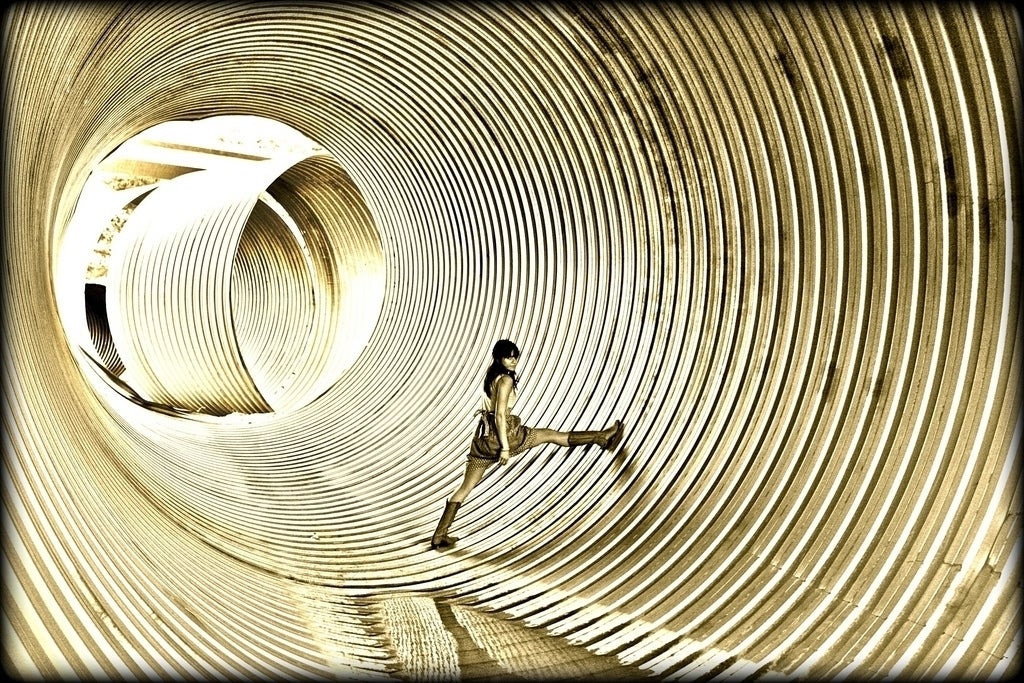 Tunnel Vision
Photo: Shawn Conro Inside a spiral construction site tunnel.

Youth Balance
Photo: Shako Oteka Youth CAMERA: canon 5d mark 2