Your Best Shot Finalists: July 2014
This month's collection of awesome reader-submitted photos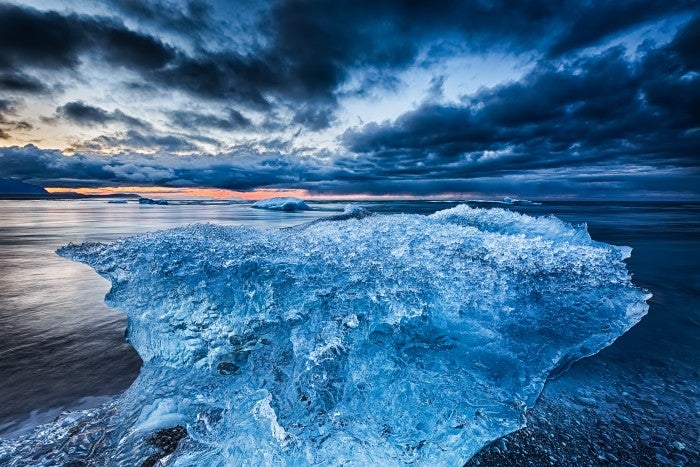 Summer is one of my favorite times for taking photos. It's warm enough to go adventuring and the sun stays up so long that you feel like you could shoot forever. July is the apex of that, which translates into a crazy good crop of photos from July's Your Best Shot contest.
As usual, the entrants cover a very wide array of subjects and styles, which is really the thing I love most about this contest. There were a ton of great star trail photos, probably because warm temperatures and clear skies make this a great time to try them (Learn how here). There are also portraits, wild life shots, street photos, and a little bit of everything else. There are even some decidedly non-summery photos (like the one posted above shot by Lewis Abulafia) from Iceland.
Once you've clicked through the gallery and are feeling inspired, head over to our Contests Page to find out how you can participate in our challenges and win great prizes while showing off your work.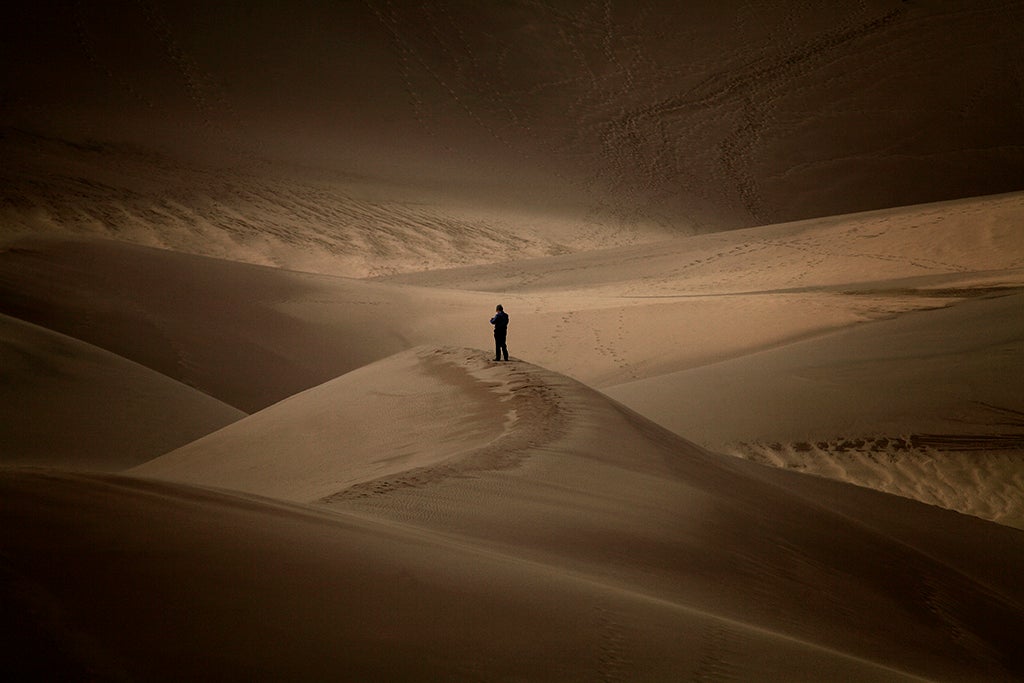 One Huge Sandbox
Photo: Linn Smith Surpassing the ordinary especially in size and scale, the Great Sand Dunes National Park is one huge sandbox of epic proportions. CAMERA: Canon 5D, Mark II FOCAL LENGTH: 370mm SHUTTER SPEED: 2000 LENS: 100-400mm ISO: 200 APERTURE (F-STOP): 7.1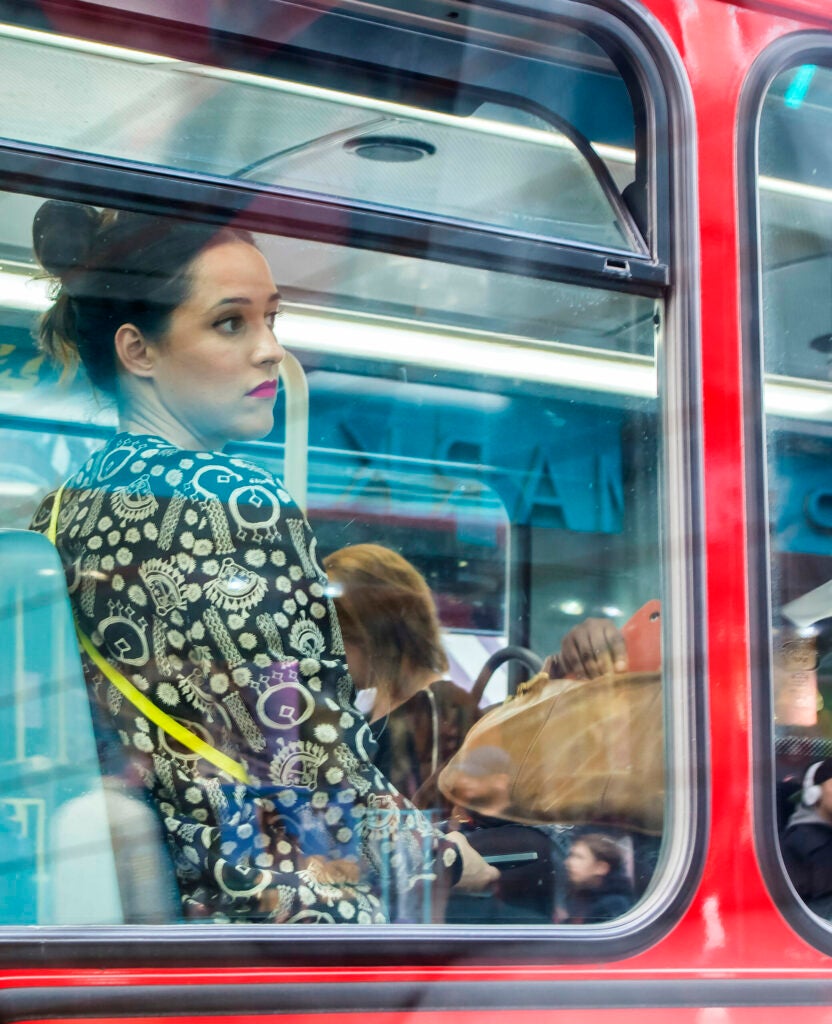 The Girl on the Bus
Photo: Jay Wilson A morning commuter in London, England. FOCAL LENGTH: 35mm SHUTTER SPEED: 1/20 LENS: Sigma 17-70 ISO: 400 APERTURE (F-STOP): 5.6

Water, Fire, Earth and Air
Photo: Anh Doan

The Changing of the Guards
Photo: Maria Raggousis In Greece, the changing of the guards is called Evzones. They dress in traditional clothing. CAMERA: Canon Powershot S90

Holy Hill
Photo: Michael Metzger Photo of Holy Hill in Wisconsin. CAMERA: Sony A57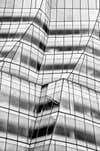 Glass Tower
Photo: Marv Kaminsky Glass office building in lower Manhattan. Zoomed in on portion of building to create an abstract look. Adjustments made in PS CS5 and black & white conversion using Topaz B&W; Effects 2. CAMERA: Nikon 7000 FOCAL LENGTH: 72mm SHUTTER SPEED: 1/60 LENS: Nikon 18-200 f/3.5-5.6 VR ISO: 200 APERTURE (F-STOP): 11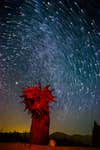 Dance of the star serpent
Photo: Susan Angiolillo Taken in the Anza Borrego desert combination of several images blended together to create the star trail light painted as well. CAMERA: Canon6D FOCAL LENGTH: 17 SHUTTER SPEED: 30 LENS: 17-40 ISO: 1600 APERTURE (F-STOP): F/4


Event Horizon
Photo: Craig Bill Snow clouds over the Grand Tetons CAMERA: Sony a77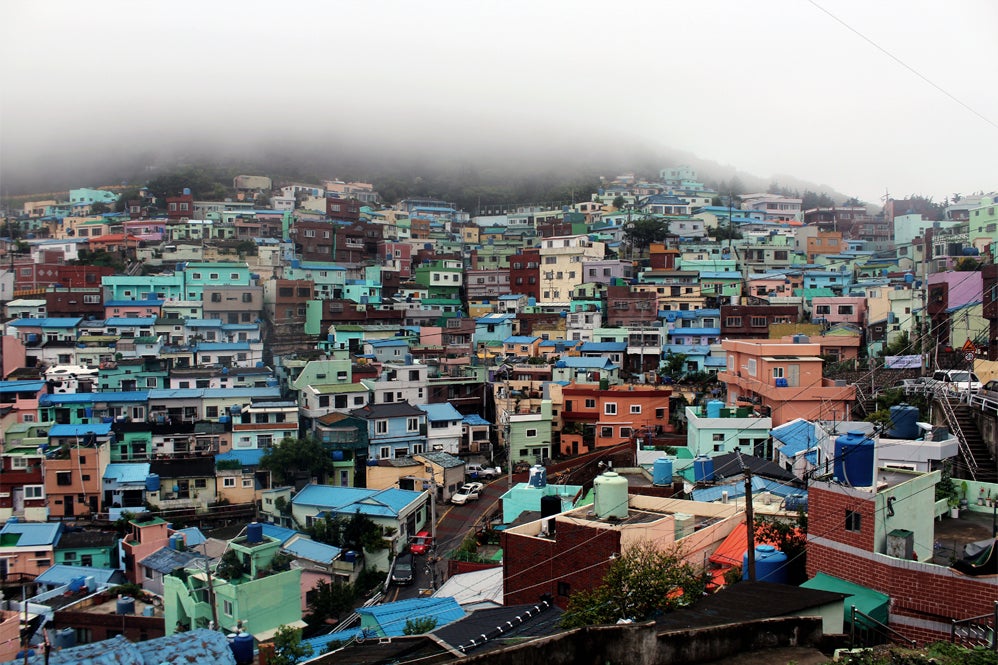 Dreamy Gamcheon Village
Photo: Kiho Suh Gamcheon Village is located in the Southeastern part of Korea near the sea. A load of people came to the village in order to evacuate from North Korean attack during the Korean War. People in Gamcheon Village were poor, so they painted the houses with whatever paint they could find. Now, the village has an array of colors. CAMERA: Canon T3i

Lloyd Harbor
Photo: Kevin Schultz Sunset at Lloyd Neck Beach in Lloyd Harbor, NY. CAMERA: Canon Rebel XT FOCAL LENGTH: 44mm SHUTTER SPEED: 3.2 sec LENS: 18-55mm ISO: 400 APERTURE (F-STOP): 10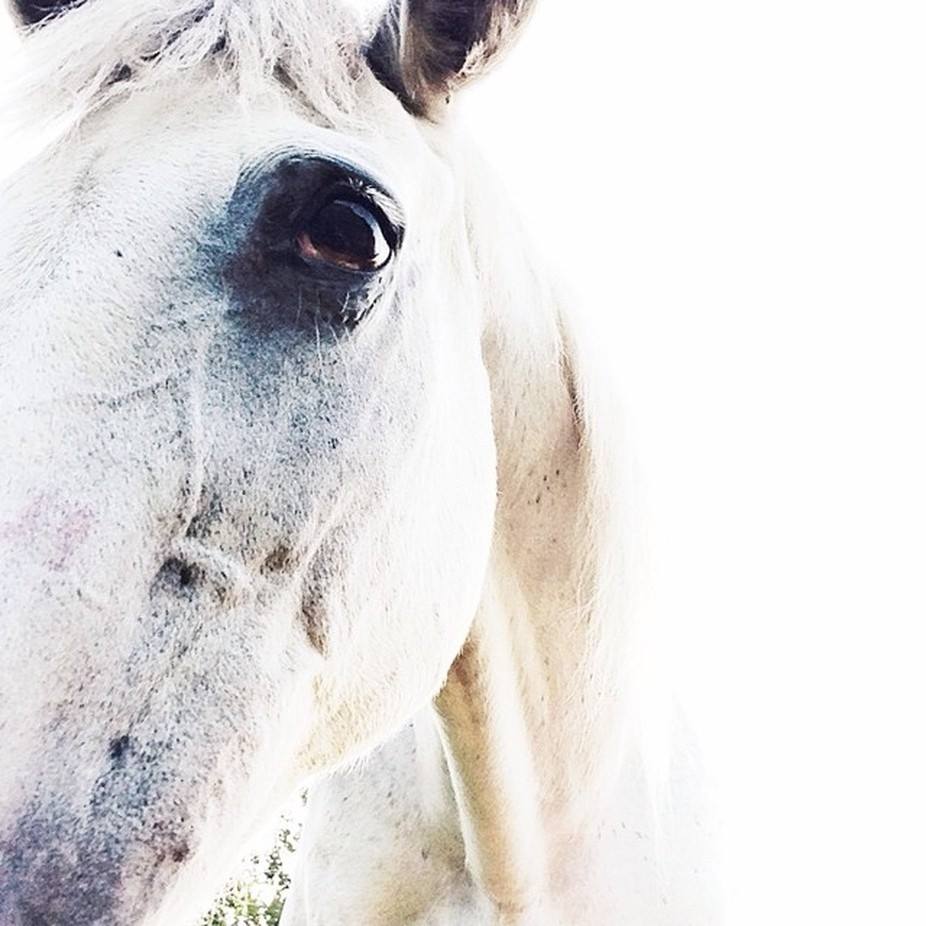 Misty
Photo: Joelle Arner Misty.

Large Gathering
Photo: Swapan Mahapatra A Large Gathering of Trinamool Congress activists,using an umbrella as it rains during a rally in Kolkata,West Bengal,India to celebrate Martyr's day(Shaheed Diwas).TMC activists observe Shaheed Diwas to mark killing of 13 Youth Congress activists in 1993. CAMERA: NIKON D4S FOCAL LENGTH: 14mm SHUTTER SPEED: 1/250 sec LENS: 14-24mm ISO: 800 APERTURE (F-STOP): 6.3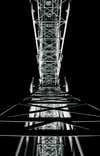 Bones
Photo: Geyser Gonzalez A b&w; ferris wheel structure

Iceberg Beach #3
Photo: Lewis Abulafia On a lagoon in Northern Iceland is a black beach where melting icebergs come to rest. As they melt many different and fascinating shapes appear. Capturing the incredible shapes is both a challenge and a joy. CAMERA: Canon 5D MK lll FOCAL LENGTH: 16mm SHUTTER SPEED: 0.6 sec LENS: Canon 16-35mm F2.8 ISO: 100 APERTURE (F-STOP): 16

The Shoemaker from Trastevere
Photo: Lars Poeck A very special picture for me. Taken in Rome on a early morning walk through Trastevere, the Old Town in Rome/Italy. I saw this really old Shoemaker Shop. I was a bid shy to enter this place but when I entered I met this amazing old man posing for me in his Shoe Shop. CAMERA: Canon EOS 550D FOCAL LENGTH: 11mm SHUTTER SPEED: 1/50 LENS: Sigma 10-20mm ISO: 1600 APERTURE (F-STOP): 3,5

Brightness Devotion
Photo: Somnath Chatterjee It is the picture of The Bahuda Jatra or "The Ultorath"of Puri.The people were in a procession.Through it was a festival of joy and happiness,the people were all very serious,as they were deeply engrossed with the religious sprit of the day.Their serious devotion visiable in their facial curves and body movements, attracted me,gradually.But the first thing which captured my interest was the colour of the sky,and the colour of the garments of the devotees. CAMERA: NIKON D7100 FOCAL LENGTH: 10MM SHUTTER SPEED: 1/400 sec LENS: SIGMA 10-20 MM ISO: 200 APERTURE (F-STOP): F 9
Motion
Photo: Romeo Doneza This image was taken at Highland Kodak Theater. I situated myself on the third level to get a nice top view and used a relatively slow shutter speed to capture the movement of human elements.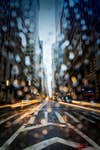 The Split
Photo: Taren Cooper This shot, taken on a rainy day in New York, is a composite of three images Photoshopped into one. CAMERA: Canon EOS Rebel T1i FOCAL LENGTH: 18 mm SHUTTER SPEED: 2 LENS: 18-55 mm ISO: 100 APERTURE (F-STOP): 22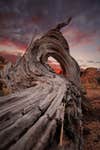 Drift Away
Photo: Bob Larson After shooting Watson Lake on a near constant basis for the last 7 years, it's hard to find a rock formation or ground element I haven't come across before. This piece of driftwood was found on my way back to the car after shooting sunset. I took a shortcut that used to be under water and I popped through to an area I hadn't been in before. I got so excited to find something I hadn't seen before I ended up shooting this wood from about every angle imaginable. CAMERA: Canon T2i FOCAL LENGTH: 10mm SHUTTER SPEED: 1/2 LENS: Sigma 10-20mm ISO: 100 APERTURE (F-STOP): F/10

Getting (almost) away from it all
Photo: Charlie Nutting I wasn't able to get good milky way shots due to the full moon, so I opted for a shot that featured 4 different types of lighting: The moon, the stars, my headlamp to paint the foreground, and the distant light pollution coming from Moab's town center. CAMERA: 5D Mark III FOCAL LENGTH: 16mm SHUTTER SPEED: 20sec LENS: 16-35 f2.8 canon ISO: 1250 APERTURE (F-STOP): 2.8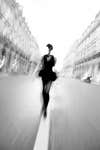 Blur
Photo: Quentin Cherrier On the street, near place Vendome.

Light Box
Photo: Justin Falucho A surrealistic portrait taken in my bedroom with available light. CAMERA: Canon 60D FOCAL LENGTH: N/A SHUTTER SPEED: N/A LENS: Sigma 17-50mm f/2.8 ISO: N/A APERTURE (F-STOP): N/A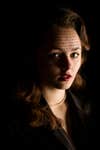 Femme Fatale
Photo: Jaimie Sutton Part of a studio based project focusing on Film Noir, in particular the Femme Fatale. Shot in a professional studio using two lights and two soft boxes, with flash. CAMERA: Canon EOS 600D FOCAL LENGTH: f/1.4 SHUTTER SPEED: 1/125 LENS: 50.0mm ISO: 100 APERTURE (F-STOP): f/4.0
Ghosts of Brooklyn Bridge
Photo: Beyti Barbaros At night, ghosts come to visit the most beautiful bridge in NYC CAMERA: Nikon D800 FOCAL LENGTH: 24mm SHUTTER SPEED: 13s LENS: 24.0-85.0 mm f/3.5-4.5 ISO: 800 APERTURE (F-STOP): f11

Palm Branch Water Drops
Photo: Christopher Johnson After watering the plants on our lanai I noticed the beautiful beads of water drops that formed on the leaves of the small palm. Between light wind gusts I took a series of macro shots in order to catch one frame without movement. The light was diffused from the clouds so the exposure was nice and even allowing the right amount of shadow to give the leaves and water drops some definition. CAMERA: Olympus E-5 FOCAL LENGTH: 50mm SHUTTER SPEED: 1/2 LENS: Zuiko 50mm ISO: 100 APERTURE (F-STOP): 22

Daisy
Photo: Brooke Duncan Make life as simple and beautiful as a daisy. CAMERA: Canon EOS Rebel T3i LENS: EF-S 55-250 mm

Piano Attack
Photo: Nathan Cool A self-portrait composite, showing my love for classical music and hard rock and roll. CAMERA: Nikon D600 FOCAL LENGTH: 28mm SHUTTER SPEED: 1/60 LENS: Nikkor 28mm f/1.8 ISO: 100 APERTURE (F-STOP): f/8

Golden
Photo: Thanh Tran A pretty portrait I did of Rebekah.

Pointing to the Heavens
Photo: Dan Buckenmyer I tried to get the cross on this church to point at Polaris to give the effect of it controlling the stars circles. Unfortunately, I had to cut the exposure time off at 30 minutes because there was some type of large animal snarling at me as it was running toward me. I grabbed the camera and ran quickly to the car. The wind this night was in the 30-40 mph range. CAMERA: Nikon D7000 FOCAL LENGTH: 14mm SHUTTER SPEED: 1803 seconds LENS: Tokina 11-16mm ISO: 100 APERTURE (F-STOP): f/2.8

Munnar Mornings!!
Photo: Shilpesh Pillai Munnar is a tourist location on the southern part of India. Its a hill station and the early mornings are clearly the highlights of the place.

Worker
Photo: Garrett Byrum Beginning of the work day

Mount Garfield
Photo: Taylor Franta View from atop Mount Garfield outside of Grand Junction Colorado. CAMERA: Pentax K5 II

Mammoth
Photo: James Huddleston Stopped to get fuel up at a gas station and looked out at the empty landscape. I off roaded for about 2 minutes, jumped on my car roof, and told me brother to stand out in front of me with a flash light. I didn't do much editing at all to this picture. CAMERA: Canon 5d FOCAL LENGTH: 50mm SHUTTER SPEED: 6/1 LENS: canon 50mm f/1.4 ISO: 800 APERTURE (F-STOP): 1.4

Sweat and water flies with each punch
Photo: Sophie Merlo Lawrence Bennett fighting Chris Keane in Swindon – a title eliminator. It's so hot in the ring that boxers have water poured on them between rounds – which means when they go back to fight, the water on the skin sprays with the punches. CAMERA: nikon d700 FOCAL LENGTH: 35 SHUTTER SPEED: 1/500 LENS: 35 ISO: 2000 APERTURE (F-STOP): 1.8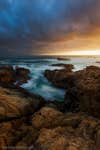 Garrapata Drama
Photo: Jared Ropelato A stormy sunset in Garrapata State Park along the northern California Coast CAMERA: Canon 5Dmkiii FOCAL LENGTH: 16mm SHUTTER SPEED: 2 sec LENS: canon 16-35mm ISO: 200 APERTURE (F-STOP): 16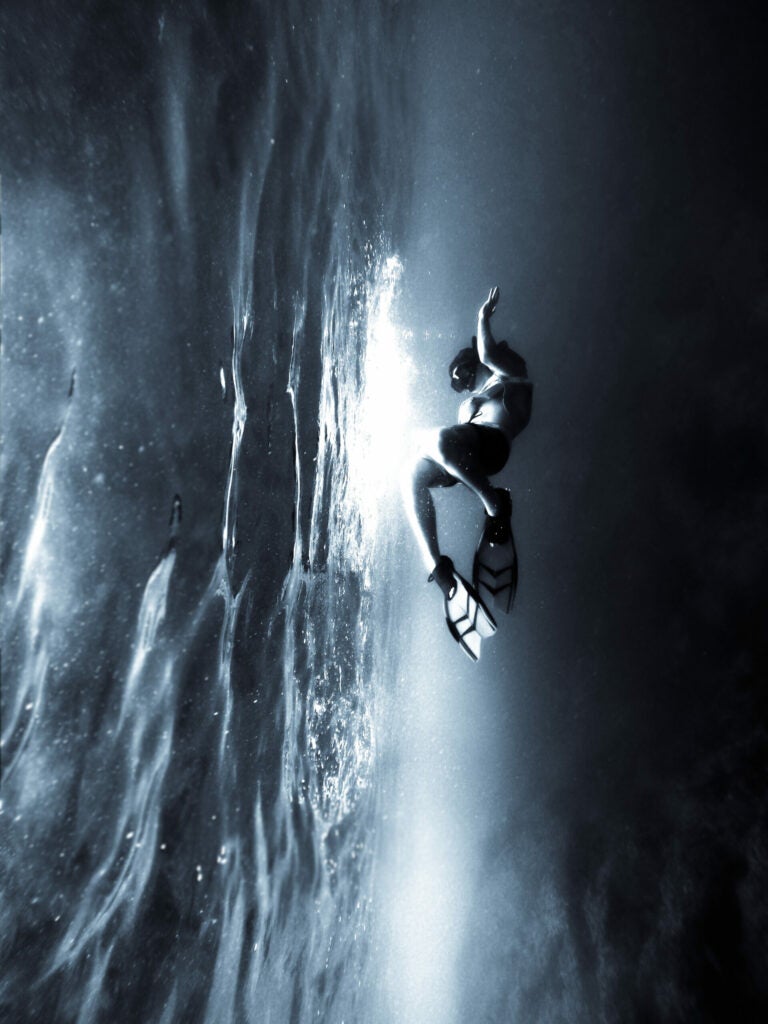 Changed Perspective
Photo: Sammy Nelson Taken with a GoPro, thought it'd be cool to change the angle for a new idea behind the photo.

A Lone Tree Against the Pacific
Photo: Joey Bina In a recent road trip, I stopped in Carpinteria. It was the town before Santa Barbara. On the beach, there is one tree that stands alone. Its a beautiful thing to see as the sun goes down. I was just lucky enough to be there! CAMERA: Nikon D3200

Windmills on the Palouse
Photo: Harvey Jewett A beautiful mix of organic painterly farm fields and man-made power producing windmills. CAMERA: Canon 5D Mk II FOCAL LENGTH: 210mm SHUTTER SPEED: 1/160s LENS: Canon 100-400L ISO: 100 APERTURE (F-STOP): 11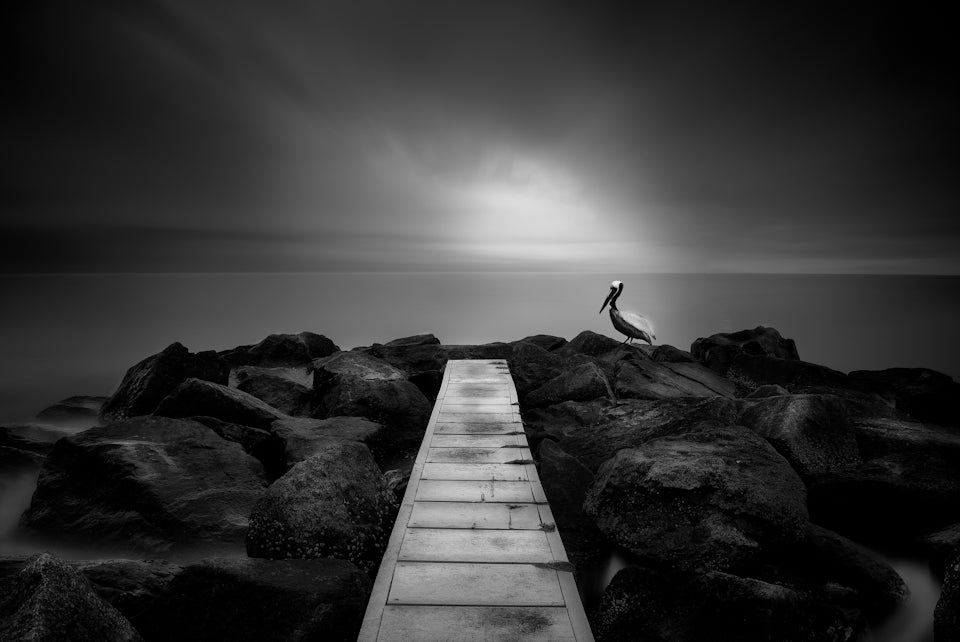 Pelican
Photo: Dennis Ramos 2-shot long exposure at Honeymoon Island in Dunedin, FL USA CAMERA: D300S FOCAL LENGTH: 24mm SHUTTER SPEED: 150 LENS: Tokina 12-24mm f4 ISO: 100 APERTURE (F-STOP): f/16

Skyway I
Photo: Dennis Ramos Non-panoramic version of Sunshine Skyway Bridge, St. Petersburg, Florida USA CAMERA: D300S FOCAL LENGTH: 100mm SHUTTER SPEED: 120 LENS: Tokina 100mm f2.8 ISO: 100 APERTURE (F-STOP): f/11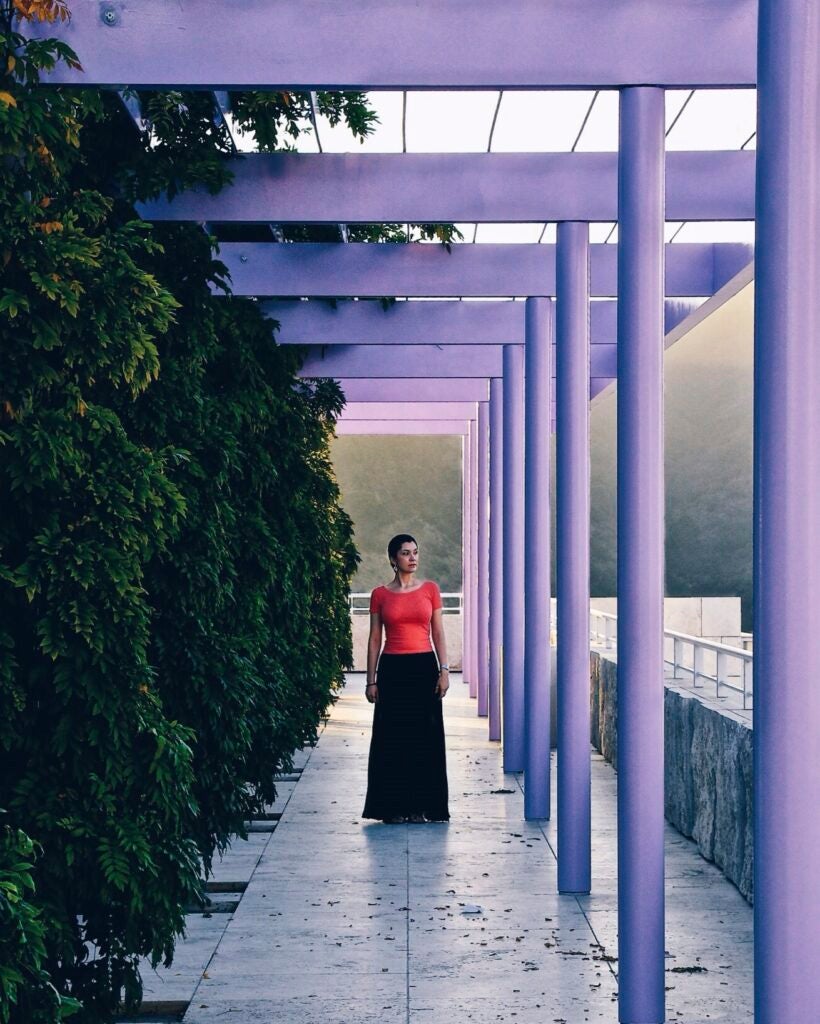 Shades of Summer
Photo: Michael Stein My friend and I were wandering the endless architectural beauty that makes up the Getty Center, I caught a glimpse of her perfectly framed between an organic wall of greenery and pastel painted poles. I told her to pause and I captured this shot. I loved the #dream like effect it offers with the pop of soft colors and the sunset lit mist covered mountains in the background. CAMERA: Canon EOS 70D FOCAL LENGTH: 50 mm SHUTTER SPEED: 1/100 sec ISO: 250 APERTURE (F-STOP): f/10

Dancing Devils
Photo: Luis Sanmiguel The Dancing Devils (in Catalan, "Ball of dimonis") is one of the most initially rooted traditions in Catalonia, especially in Tarragona and nearby, and later in the Valencian Community. Currently, participation in parades, processions and correfocs (correfuegos) have become an essential part of the major festivals in many towns and cities. CAMERA: Canon EOS 40D FOCAL LENGTH: 18mm SHUTTER SPEED: 1/640s LENS: Tamron ISO: 400 APERTURE (F-STOP): f/8

The flower keeper
Photo: Pauly Pholwises the flower keeper. CAMERA: canon 6D FOCAL LENGTH: 85mm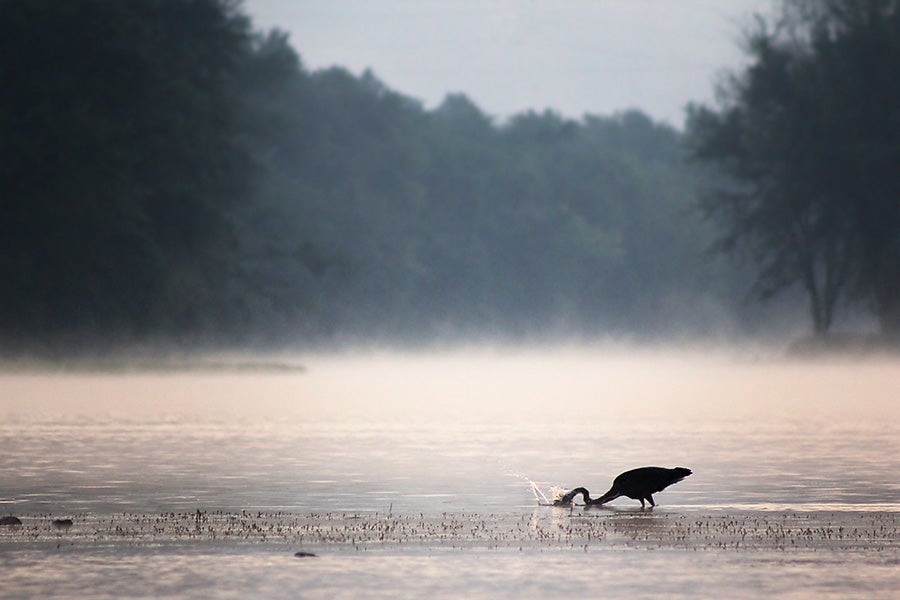 Breakfast
Photo: Gina Snow This was taken early morning along the Allegheny river. I was attempting to get a photo of a heron with his catch, but this one kept missing the fish. At least I got this shot! CAMERA: Canon 60D FOCAL LENGTH: 300mm SHUTTER SPEED: 1/800 ISO: 250 APERTURE (F-STOP): 5.6

A rising sun
Photo: Katie Tardif I sat quietly in the Namib Desert watching the most peaceful and stunning sunrise over Dune 45. CAMERA: Canon Rebel FOCAL LENGTH: 18 SHUTTER SPEED: 1/125 LENS: 18-55mm ISO: 200 APERTURE (F-STOP): 7.1

Wasting Our Young Years
Photo: Alexandra Foraker Self Portrait, always reaching for the light.

GIVE ME
Photo: RITWICK DEY This photo took from Kolkata in God of Krishna's festival. Local calling ANNAKUT(RICE). CAMERA: Nikon D200 FOCAL LENGTH: 18 mm SHUTTER SPEED: 1/125 sec LENS: Nikor 18mm-200mm ISO: 400 APERTURE (F-STOP): f/5.6

Skyline at Sunset
Photo: David Camhi Taken from the Meeker Avenue bridge in Brooklyn, N.Y., on a late summer afternoon, looking towards New York. I had spotted this view a number of times while crossing this bridge. Once, when traffic had come to a halt because of an auto accident, I quickly snapped this photo. CAMERA: Pentax FOCAL LENGTH: 50 mm SHUTTER SPEED: 1/100 LENS: Takumar ISO: 100 APERTURE (F-STOP): 5.6

Majestic Light
Photo: Nathaniel Weir My dad and I woke up at 4:30AM to drive from our hotel to Convict Lake. The sun rose behind us and cast gorgeous warm light over the mountains. I used a Lee Big Stopper to make the clouds streak and a low angle to capture the reflection. CAMERA: Canon 5D Mark III FOCAL LENGTH: 17mm SHUTTER SPEED: 439 LENS: Canon 17-40mm F/4L USM Lens ISO: 125 APERTURE (F-STOP): 14

Boston Skyline
Photo: Tyler Clark Photo was taken on a parking garage in Boston's Back Bay. Sun was just going down and the city light were starting to turn on. CAMERA: D600 FOCAL LENGTH: F/16 SHUTTER SPEED: 30.0 sec ISO: ISO 50

Nebraska Night
Photo: Stan Rohr I visit my parents in southeast Nebraska every year and I finally had a clear night with no moon to contend with. I moved my father's tractor into the open and got a shot I've been wanting for 5 years. CAMERA: 6d FOCAL LENGTH: 14mm SHUTTER SPEED: 15 seconds LENS: 14mm Samyang 2.8 ISO: 8000 APERTURE (F-STOP): 2.8

Kleine Scheidegg
Photo: Douglas Croft On the Panorama trail near Kleine Scheidegg on a cloudy day in the Alps. CAMERA: Nikon D7000 FOCAL LENGTH: 18mm (27mm equiv) SHUTTER SPEED: 1/400 LENS: Nikkor 18-300mm ISO: 200 APERTURE (F-STOP): 8

Sunset Love
Photo: Amanda Muelas This picture is very important to me because it makes me feel happy. It´s wonderful to see that there are still good things on earth and that I can share this image with others to show that makes me happy. CAMERA: Canon EOS 550D FOCAL LENGTH: 18mm SHUTTER SPEED: 1/50 sek ISO: 800 APERTURE (F-STOP): F/9