Your Best Shot Finalist Photo Gallery: June 2014
This month's collection of amazing reader-submitted photos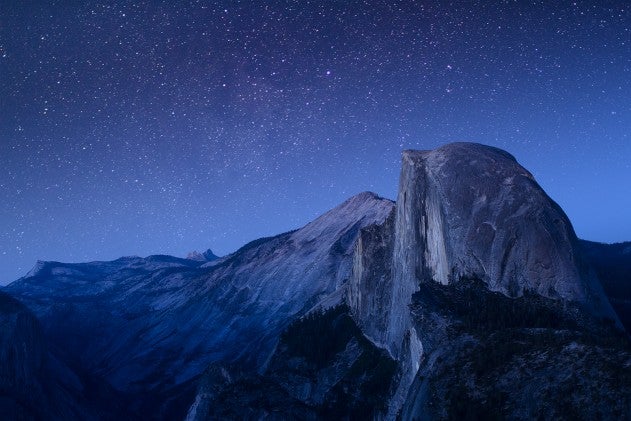 Summer time is an awesome time to get out and take photos. But, the one kind of photography that really seems to thrive when the temperatures rise is landscape. This month's contest had a ton of great photos, but the concentration of amazing outdoor and nature shots is almost staggering. There are sweeping mountain shots to dramatic sea scapes and everything in between. It's a nice indicator that, with the polar vortex of the winter over, people are grabbing their cameras (and their tripods) and heading out to make awesome images.
Despite the hefty number of nature images, there's also a nice mixture of other stuff, too. There's a small-but-strong showing by black and white photographers and, as always, some excellent portraiture as well.
Once you've gone through the gallery for inspiration, head on over to our Contests Page for your chance to show off your own images and win some great prizes.
Oh, and if you're primarily a smartphone photographer, be sure to check out our Mobile Photo Contest. There are already some incredibly impressive entries in there.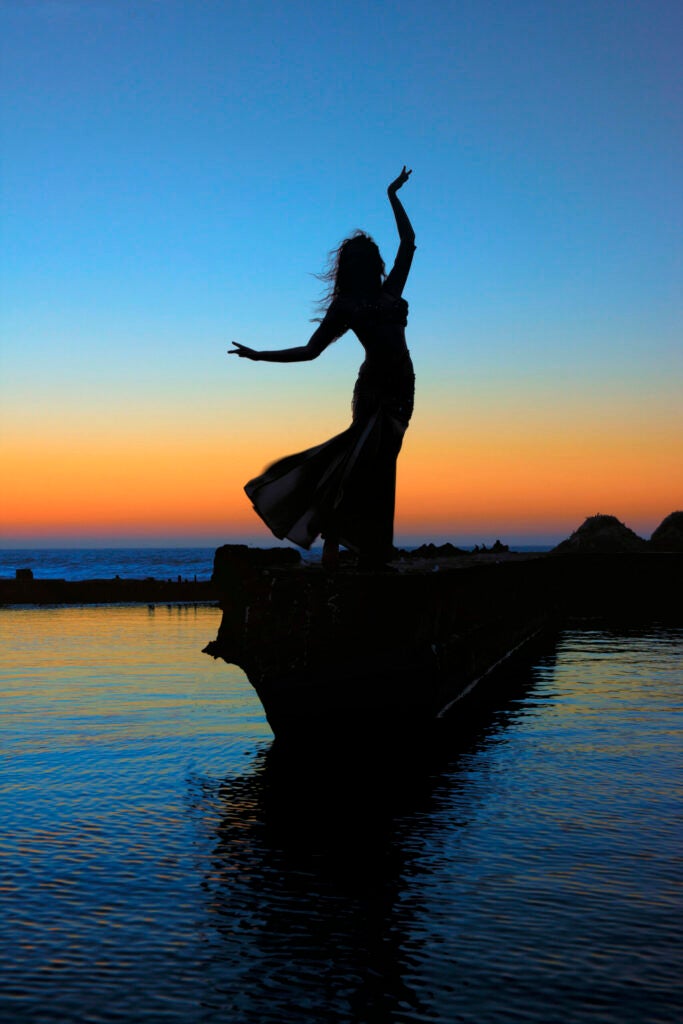 Dance to your own rhythm
By Sapna Reddy As the sunset this lady seemed to move to her own rhythm on the beach at San Francisco.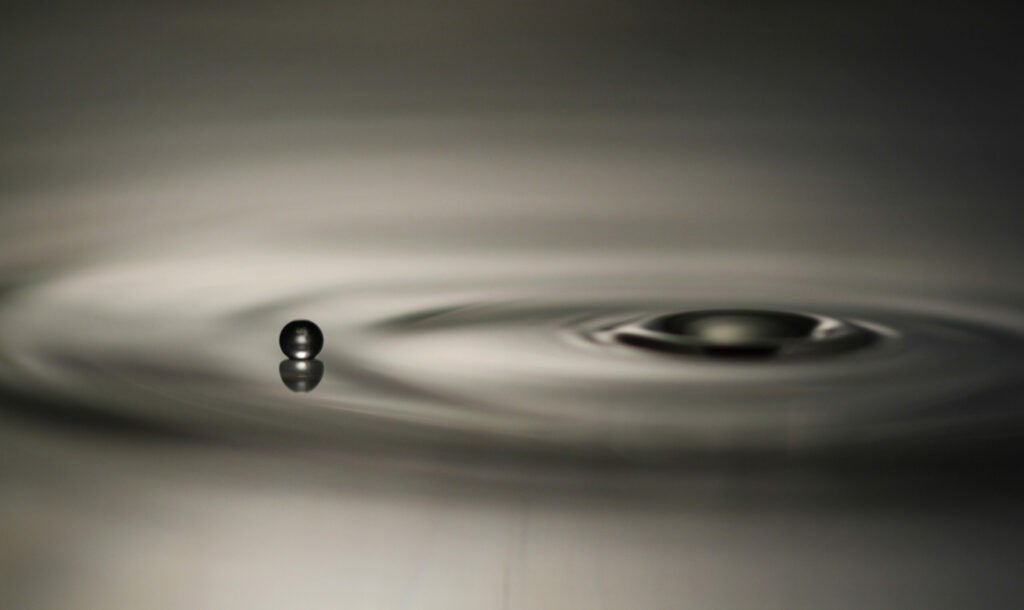 H2O Drops
By Riley Mundia These are water drops I captured with a macro hook-up with a 50mm lens.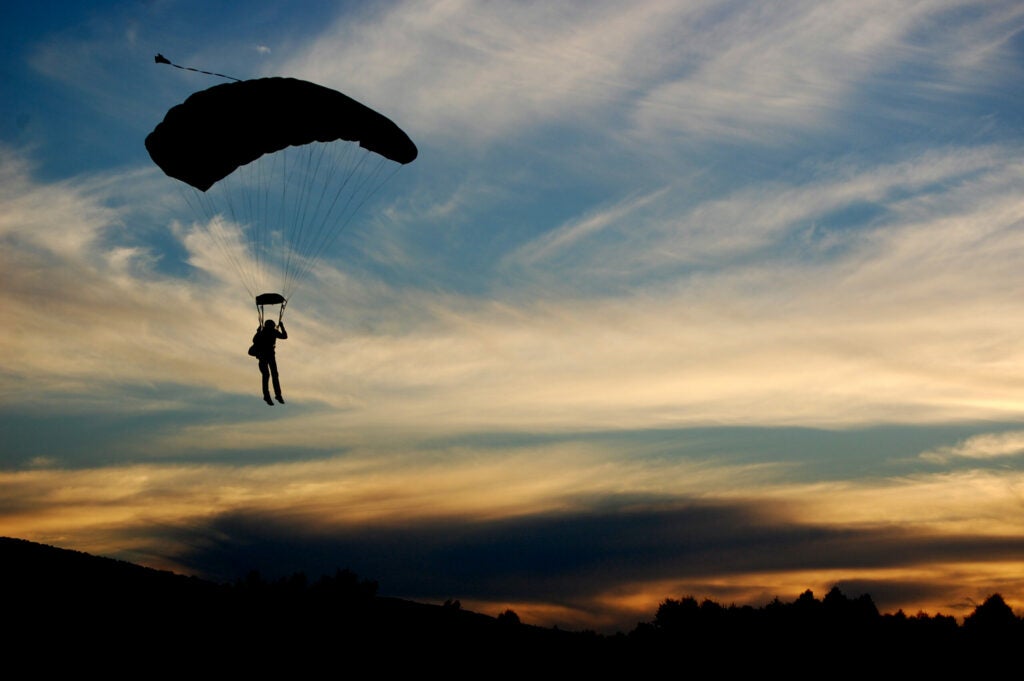 Sunset Skydiver
By Larissa Valdez One of my favorite things to do was to go to the skydiving range as the sun was setting and take photos. There was something inspiring about the serene beauty of the environment and the graceful act of bravery as the divers glided through the sky. The photos I took there are my favorites in my collection.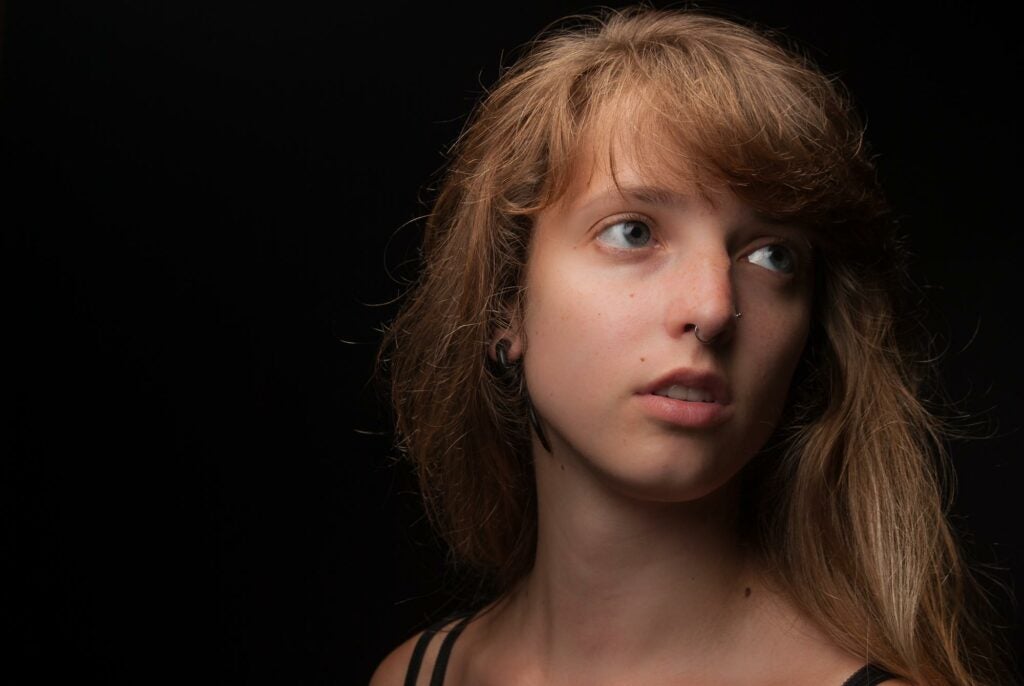 By Meryl Goeke
By Meryl Goeke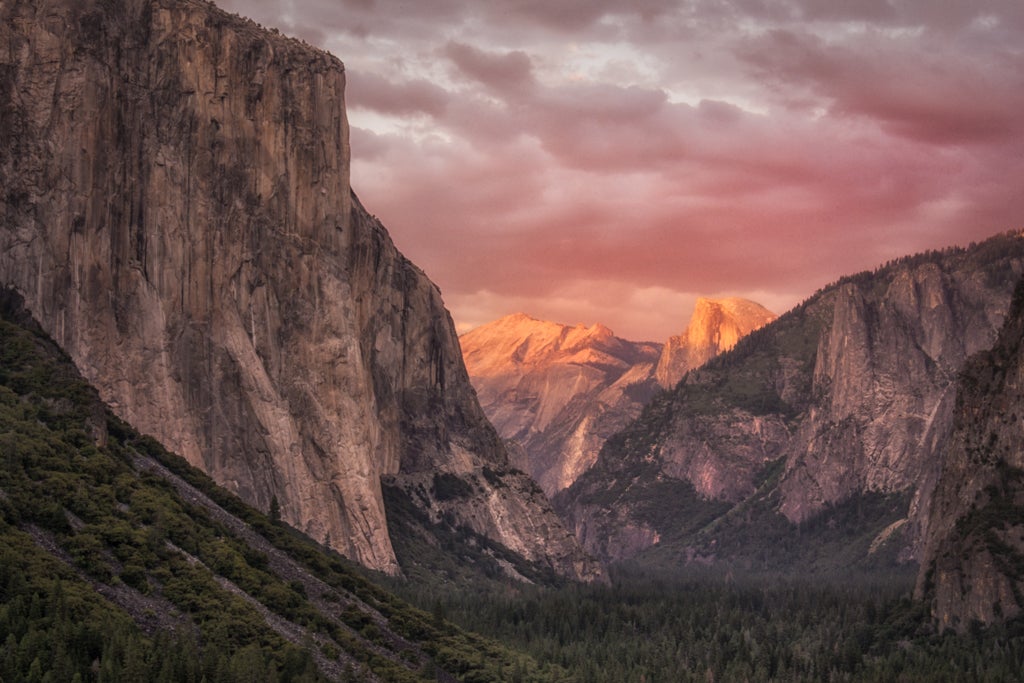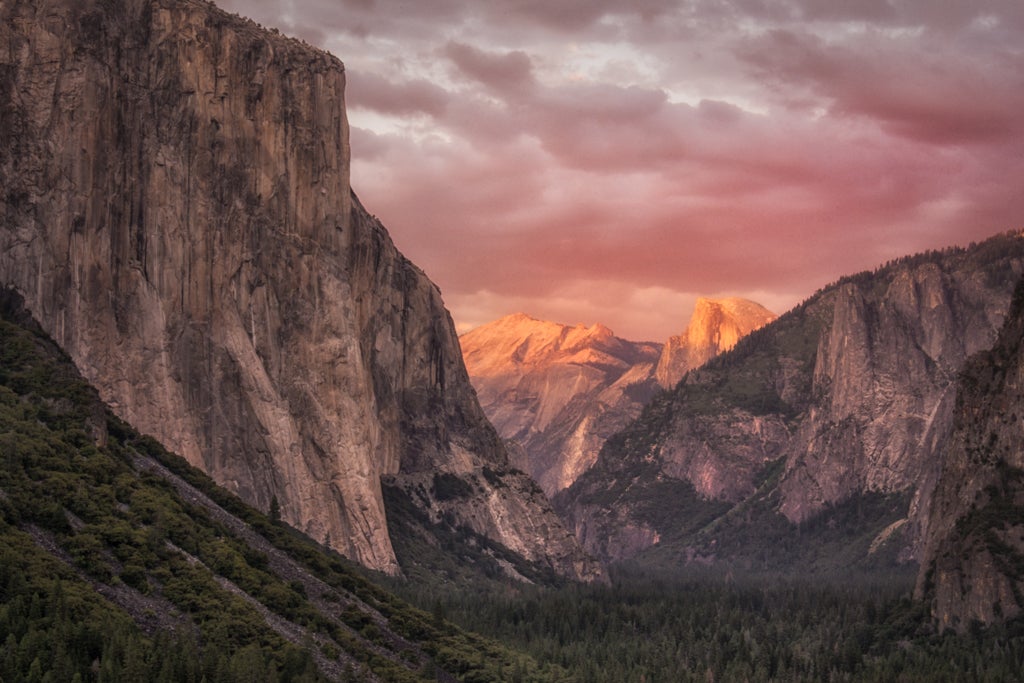 Tunnel View Sunset
By Casey Malone This sunset photograph was taken at Tunnel View in Yosemite National Park. Half Dome is in the background.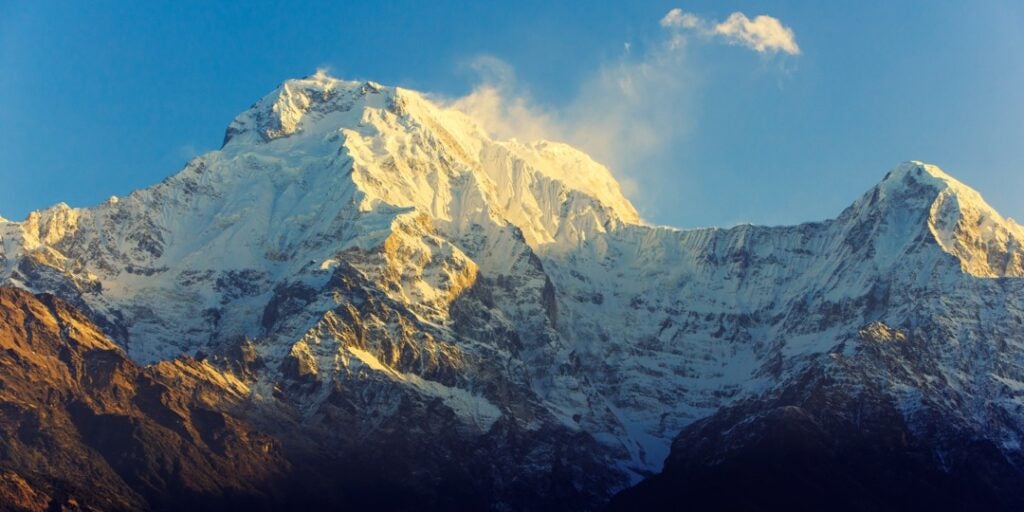 Sunlit Escape
By Michael Muntz Trekking through the Annapurna Range in the Himalayas offered many opportunities to stare out at the beautiful scenery while catching your breath from all that walking. Despite the view, we weren't even close to being at the same height as these peaks!
Untitled
By Dan Pomykalski I took this photo when my wife and I stopped to take a timelapse.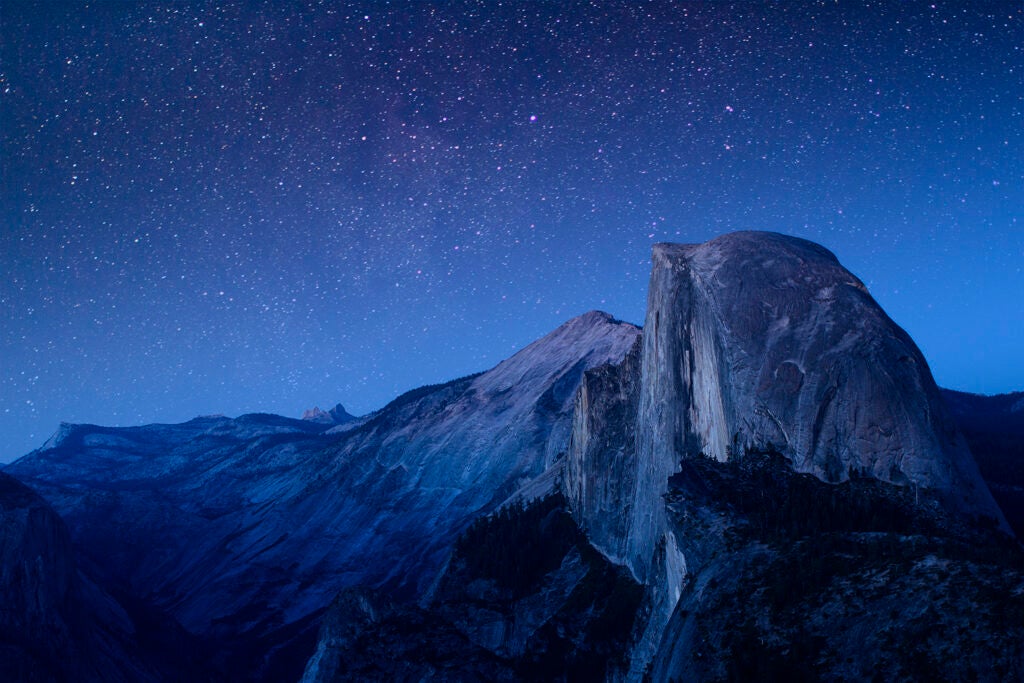 Sierra Night
By Kaz Canning High up in the Sierra Nevada Mountain range, Yosemite is hours away from any significant source of light pollution. I knew that during the night I would see a show of stars like no other I had ever seen before. I made my half-hour long drive up Glacier Point Road long before sunset to ensure I could claim the spot I wanted before other star gazers got there. As the sun dipped behind the granite mountains in the west, the stars began to shine.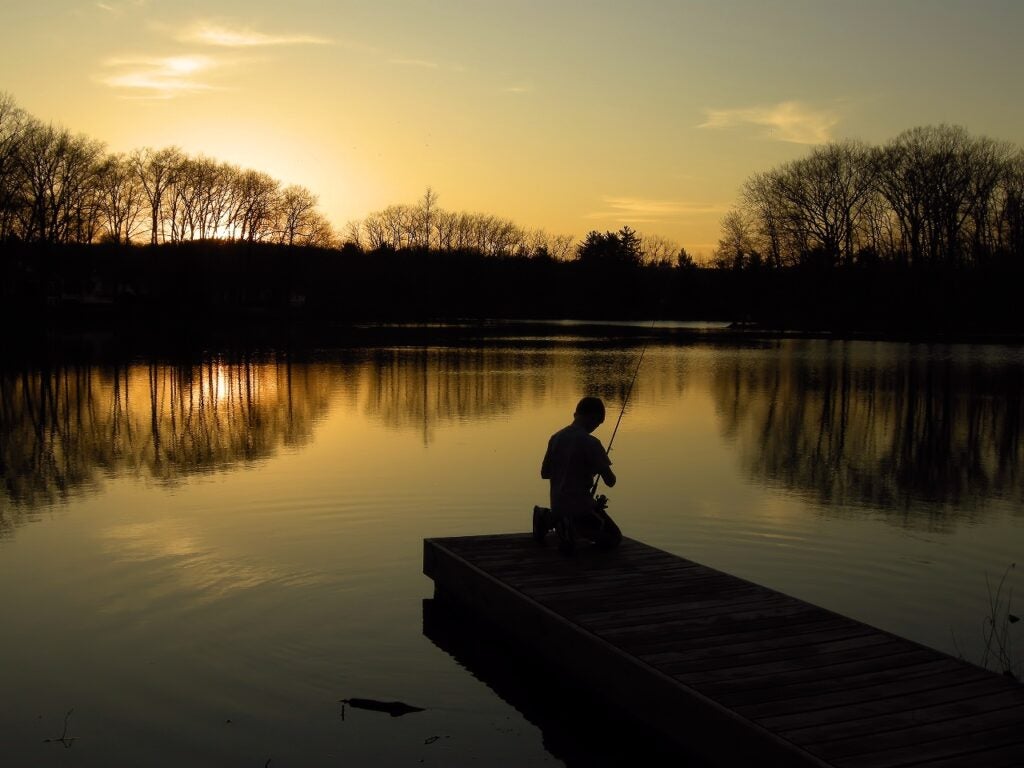 A boy and his fishing
By Donna Wieland My son taking advantage of the last moments of daylight to fish. Reflects a peaceful moment with both and fishing rod.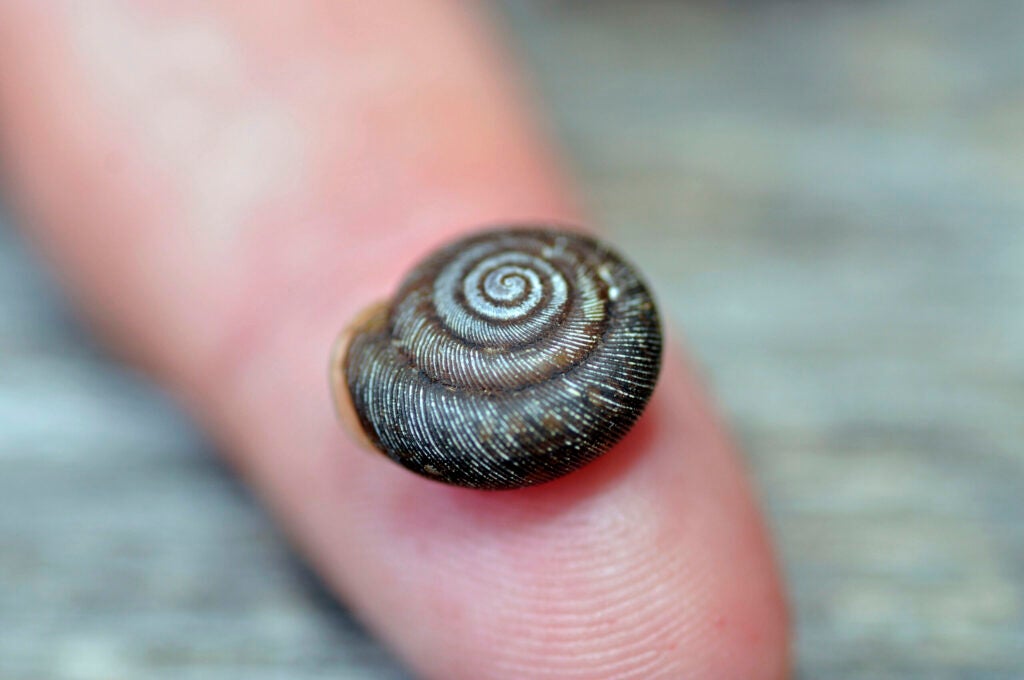 Balance
By Kelly McAdams My son with a shell.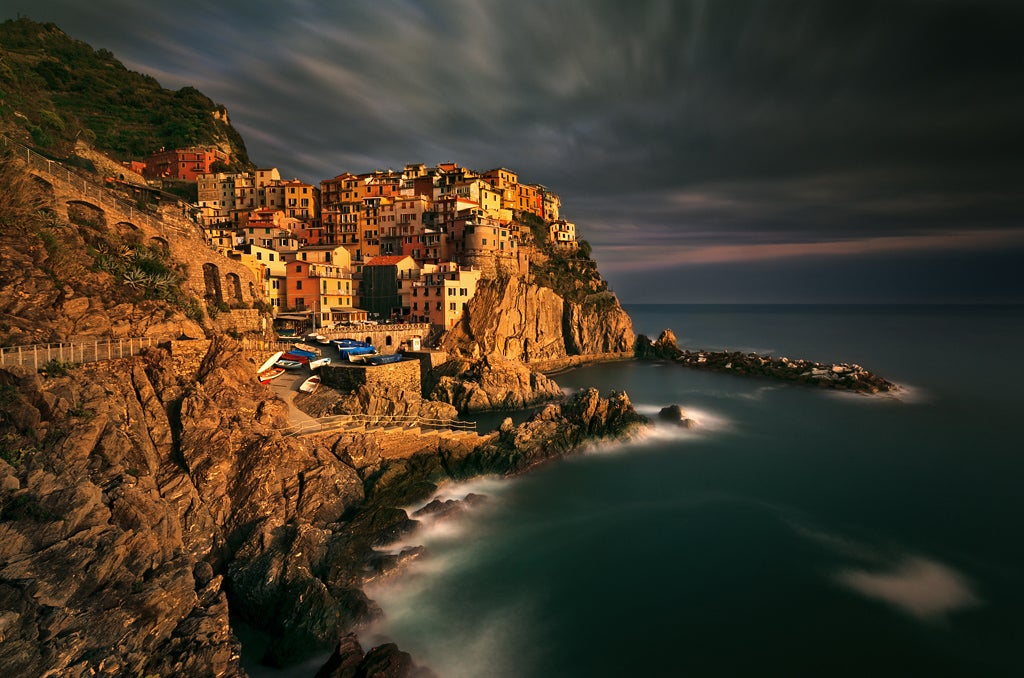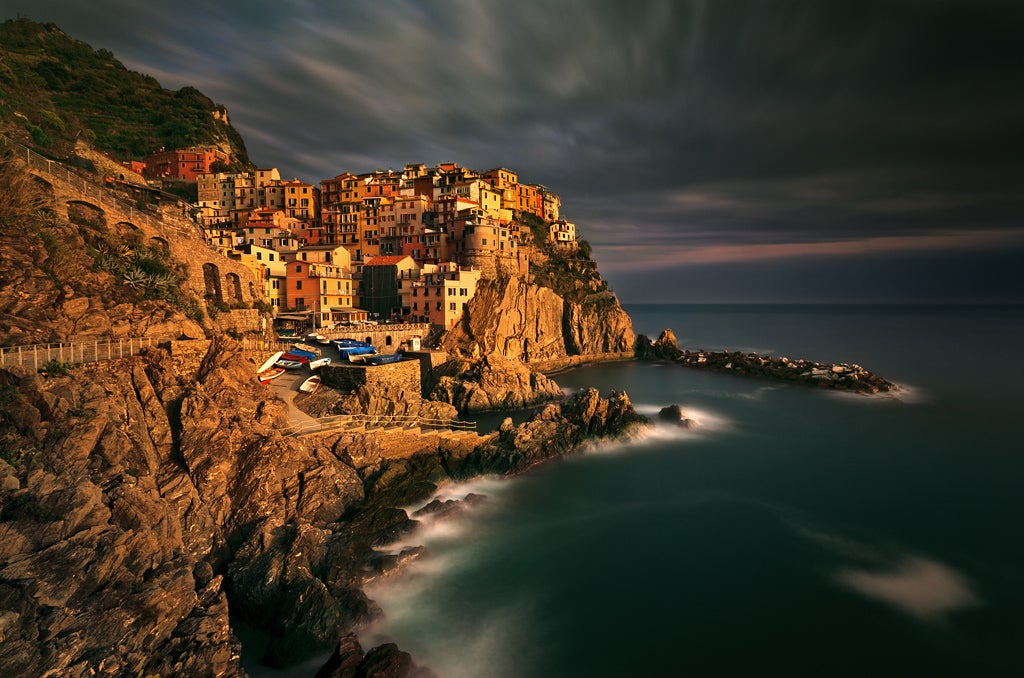 Manarola…
By Krzysztof Browko Manarola.Italy.April 2014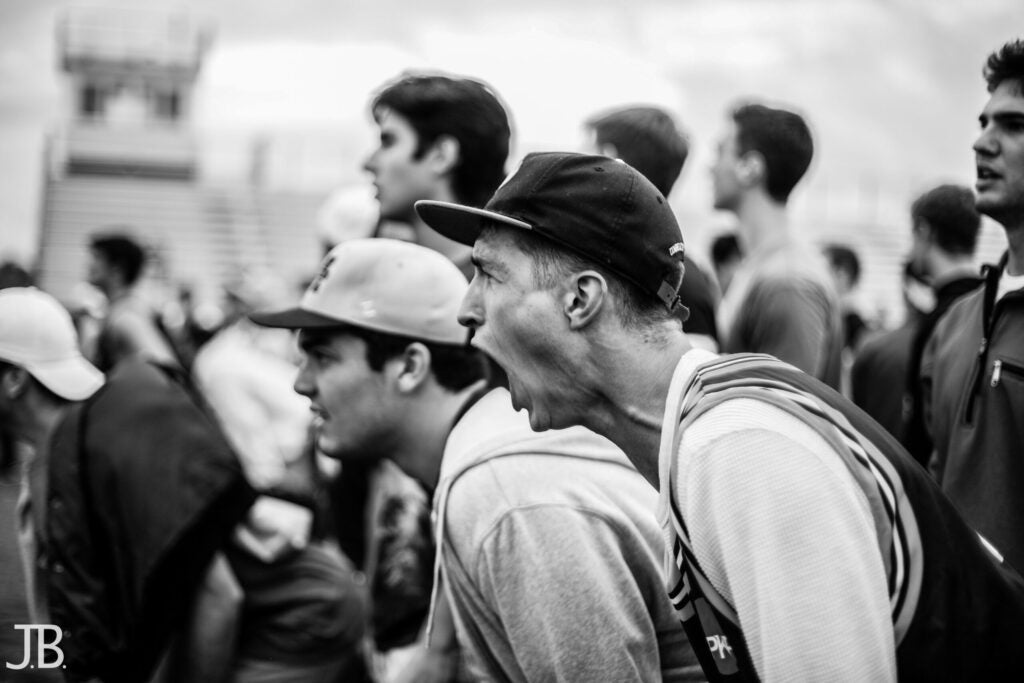 "Team Spirit"
By J.B. Armstrong Capturing a moment of human excitement and passion, as this young man cheers on his fellow fraternity brothers in a brutal game of football.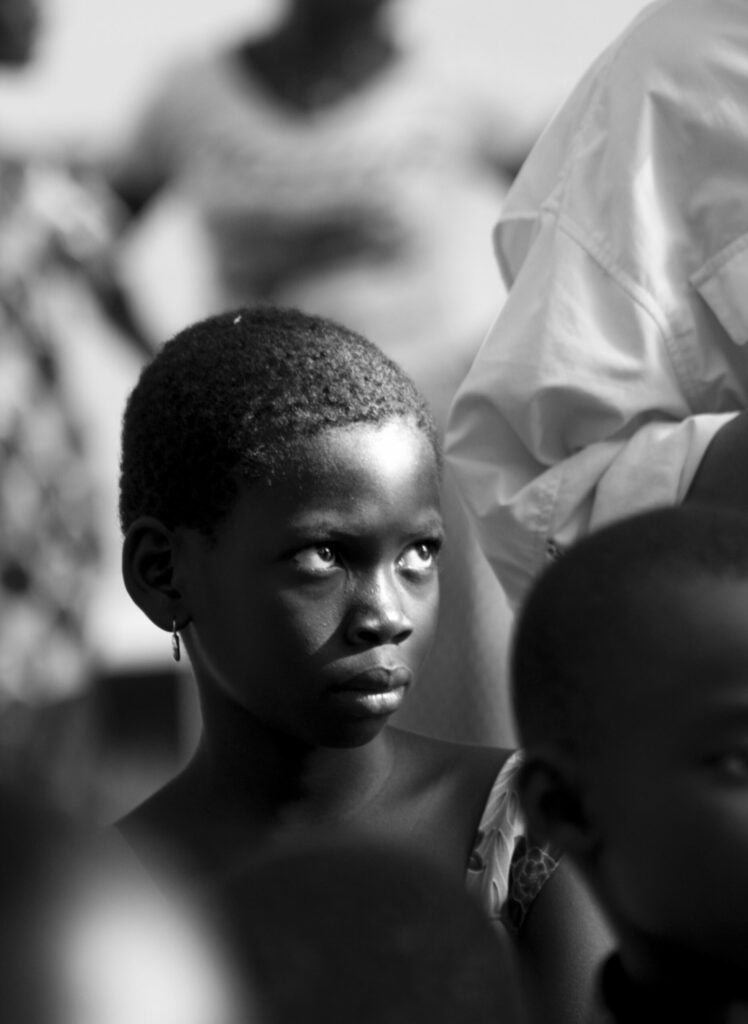 Light in a Dark Place
By Tara Leigh I spotted this girl while a group gathered for prayer.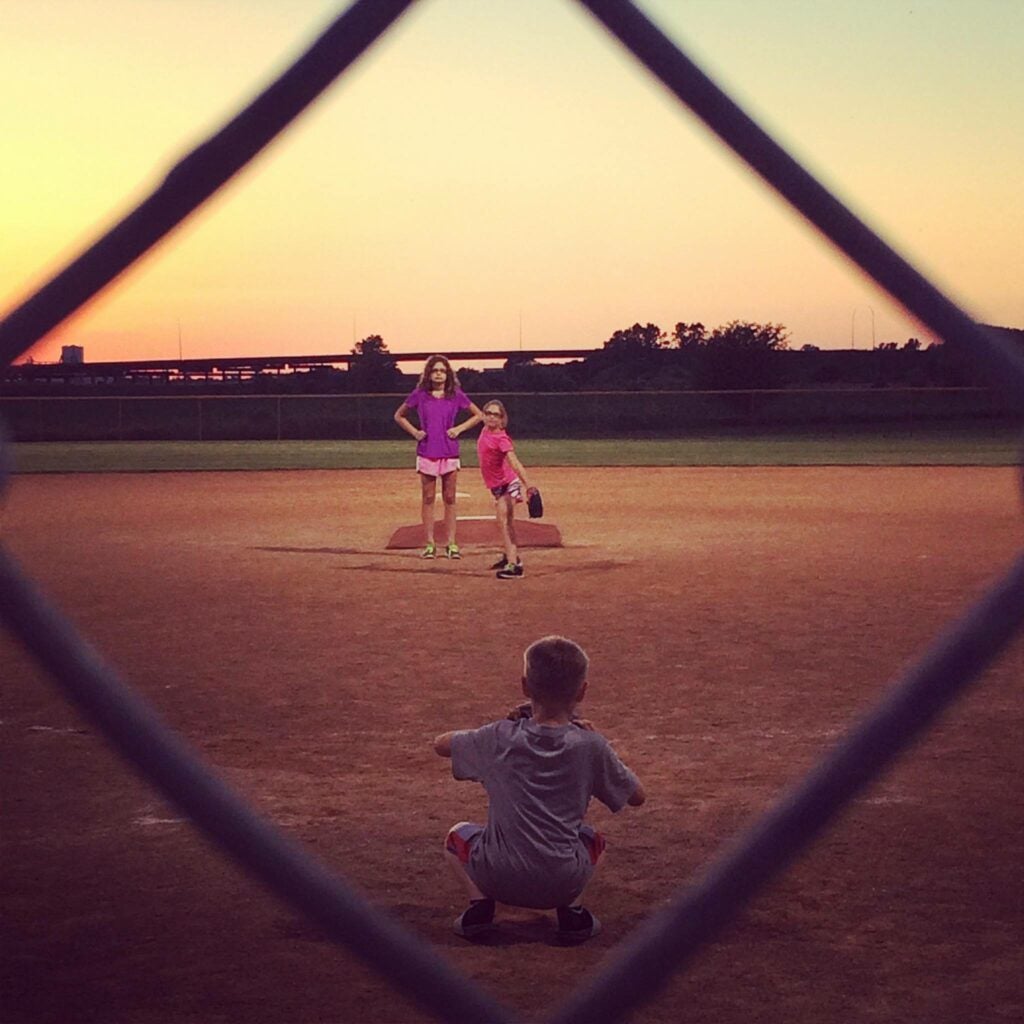 Play ball!
By Marcela Williams I captured this rare photo of my three kids playing softball together. I had to hurry up and take it before they noticed me!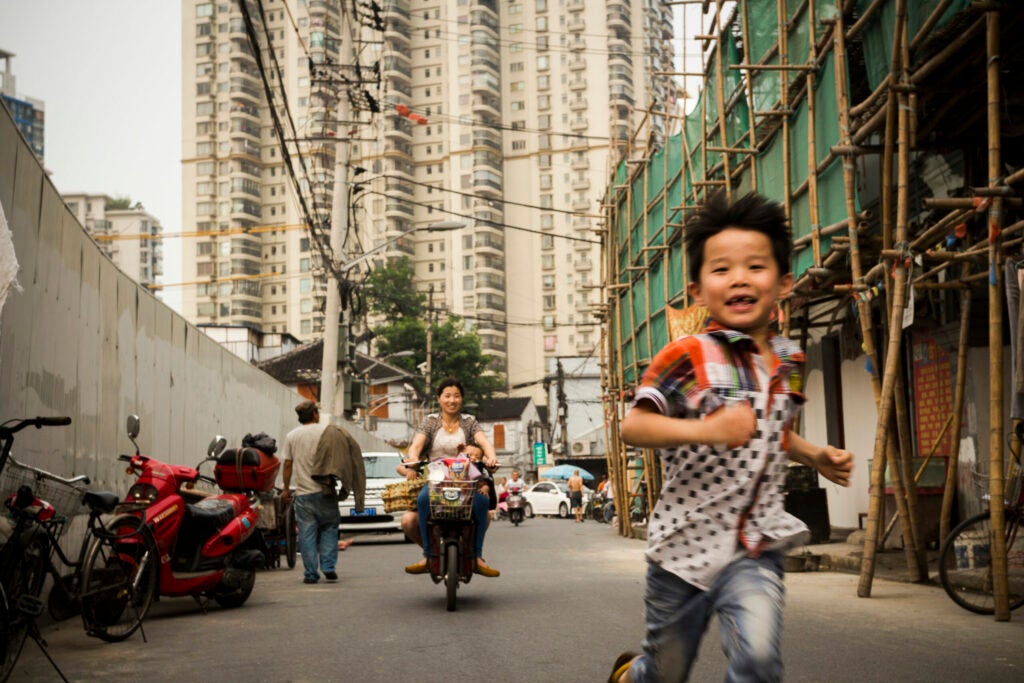 Shanghai Streets
By Jack Morey I took this photo in Shanghai in a very poverty stricken area. Everyone who I saw on this street gave me a feeling of anxiety and depression. This little boy running down the street while his mother chased him, both laughing hysterically, gave a breath of fresh air to the otherwise dull street.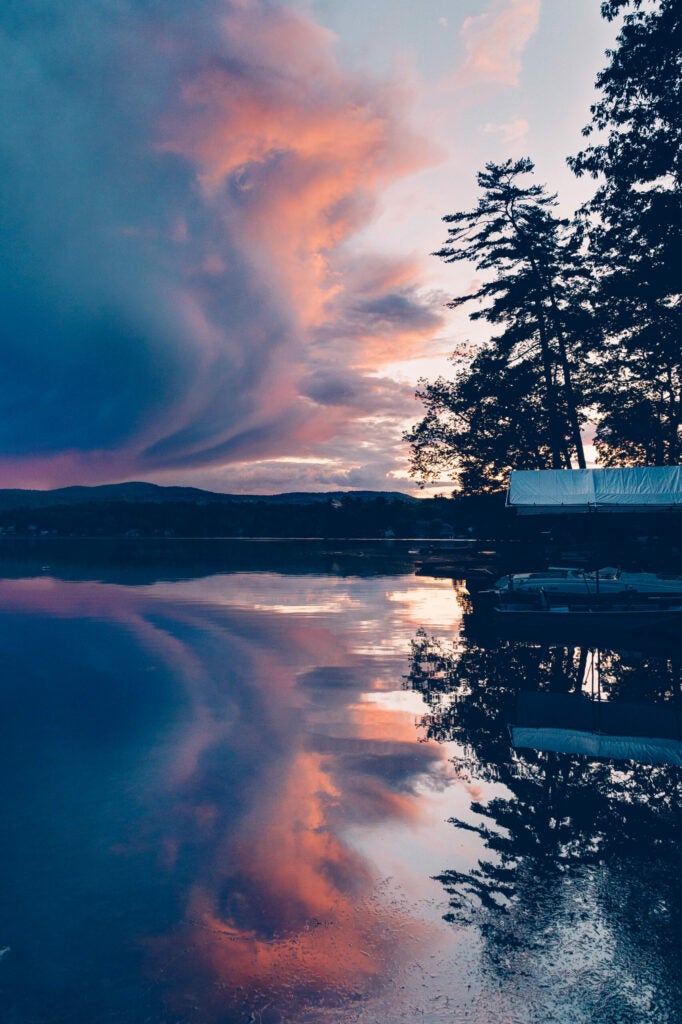 Sailor's Delight
By Kathryn Yeaton This photo was taken at my husbands family's lake house on Glen Lake in upstate NY near Lake George in the Adirondack Park region. I was in the family room editing wedding photos and my mother in law pointed out the bright pink sunset. I ran down to the dock with my telephoto lens and captured a few images of the pastel sky. Then I ran back to grab my wide angle lens. By the time I made it back outside, the clouds had moved into this dramatic position, perfectly reflected in the water below.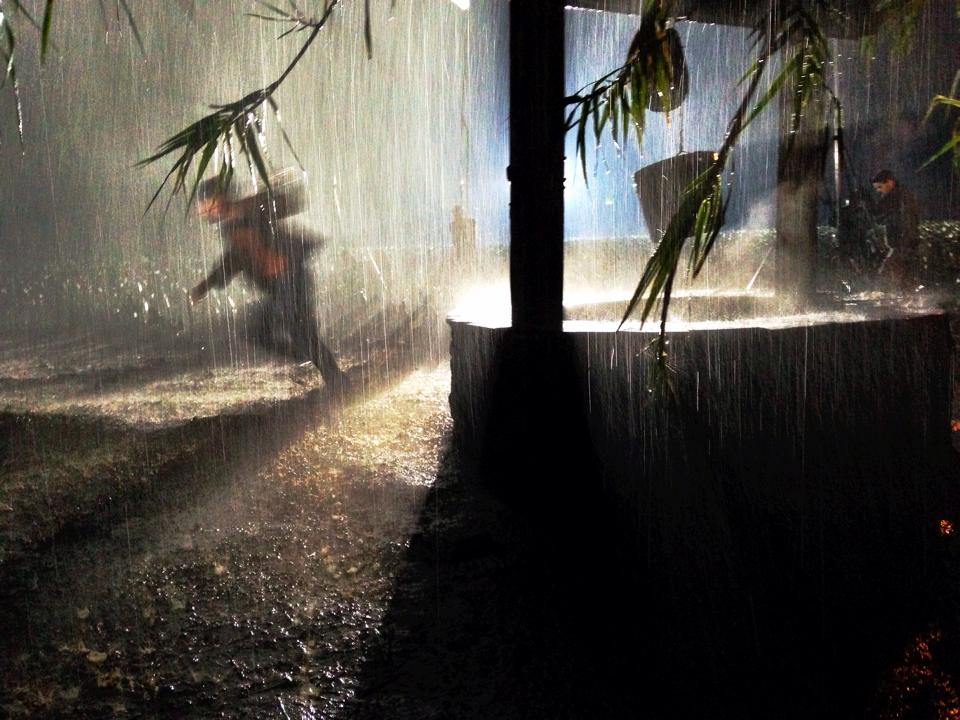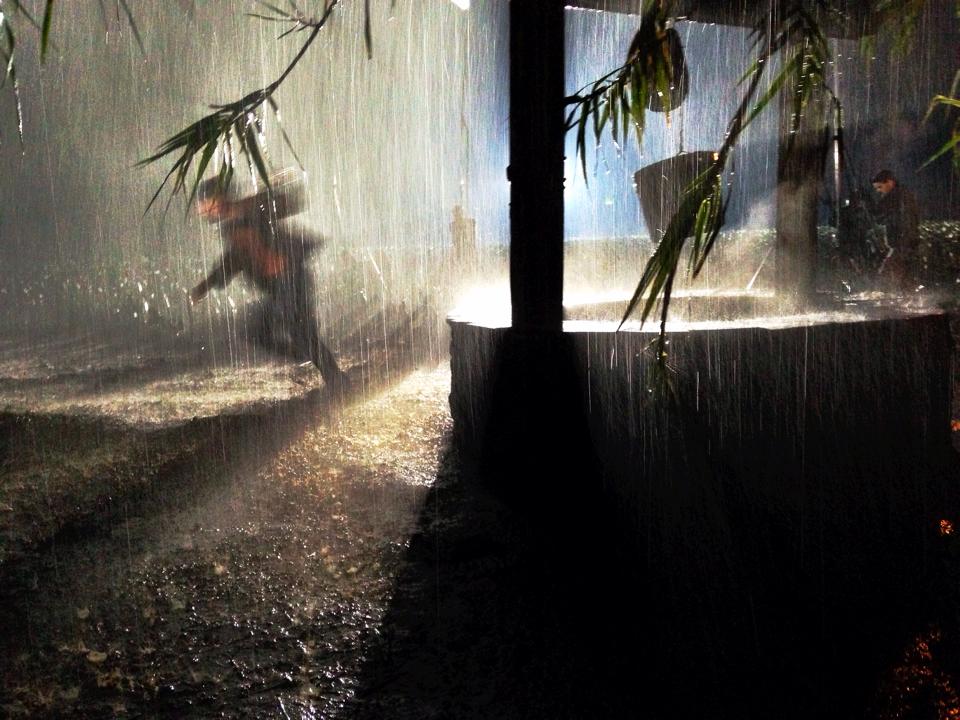 Vanishing in the light
By ALONSO MARAÑON Editing program: Camera + Rainy night in Mexico City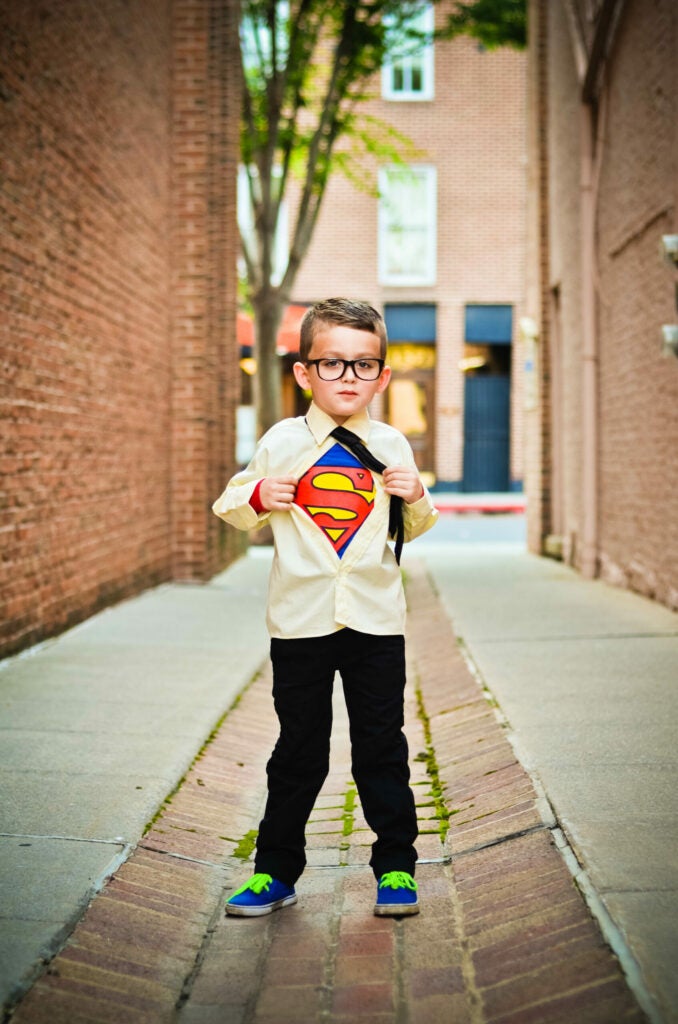 SuperManny
By Jen Garcia My son wanted to have a superhero theme for his room. I took this picture to add to his decor.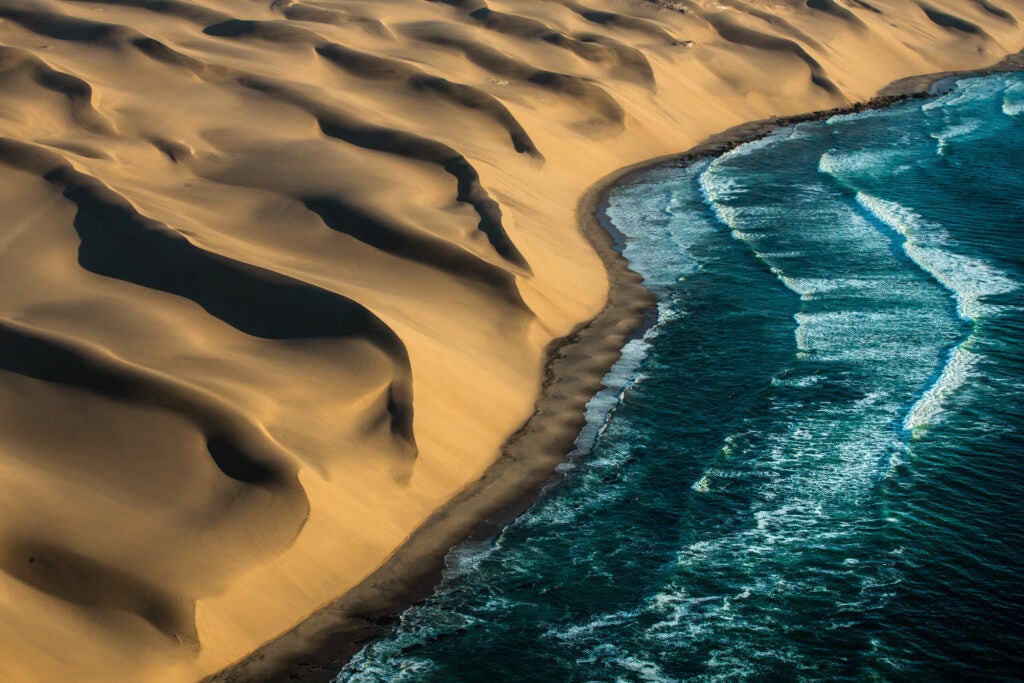 Two elements
By Maxim Babenko The place where the ocean meets the desert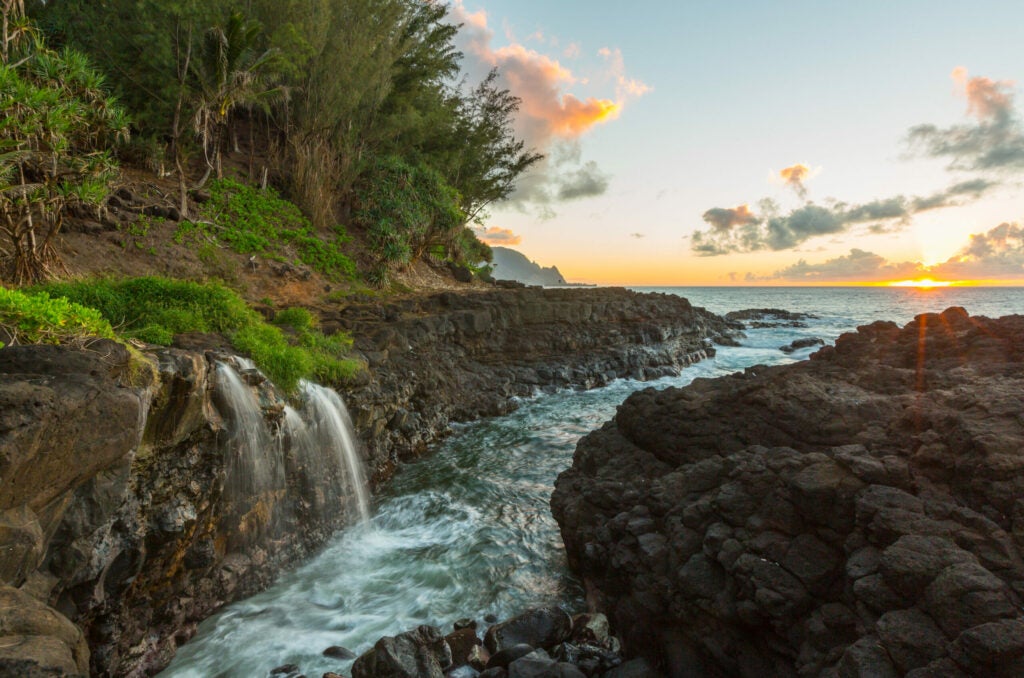 Flowing out to Sea
By Sarote Tabcum Beautiful water fall carrying rain water out to sea just as the sunsets. This was down the trail to Queens Bath in Princeville, Kauai.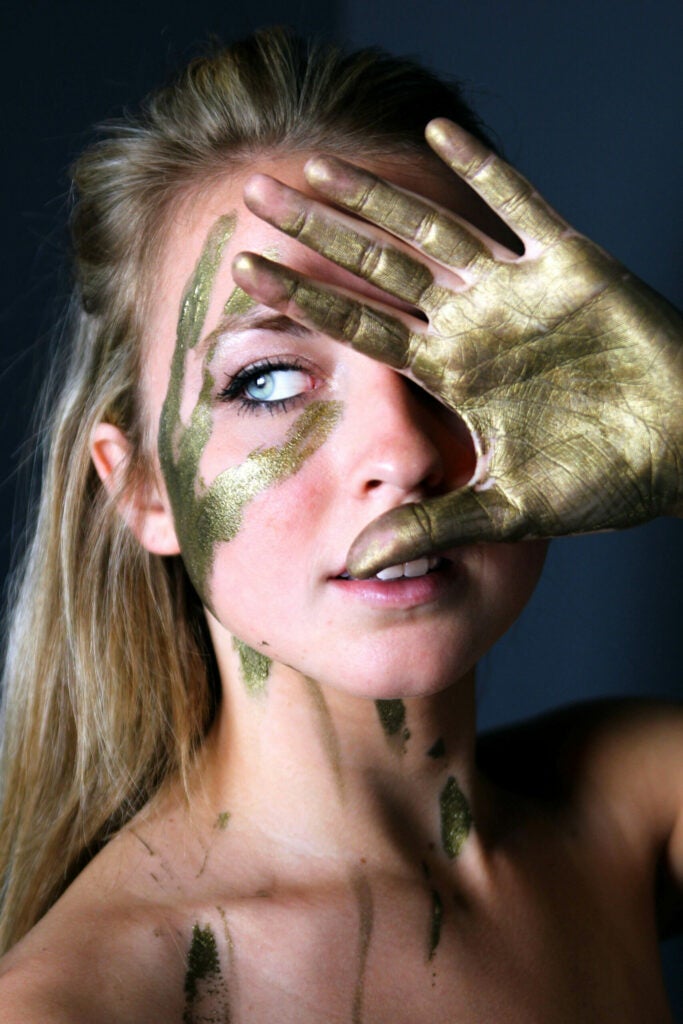 Golden girl
By Erica Thorpe I was really inspired by the idea of gold. For this photo We used gold paint and it was a very natural vibe since gold is one of the most precious metals, it was nice to dress the model down and have the paint adorn her body instead of gems and clothing.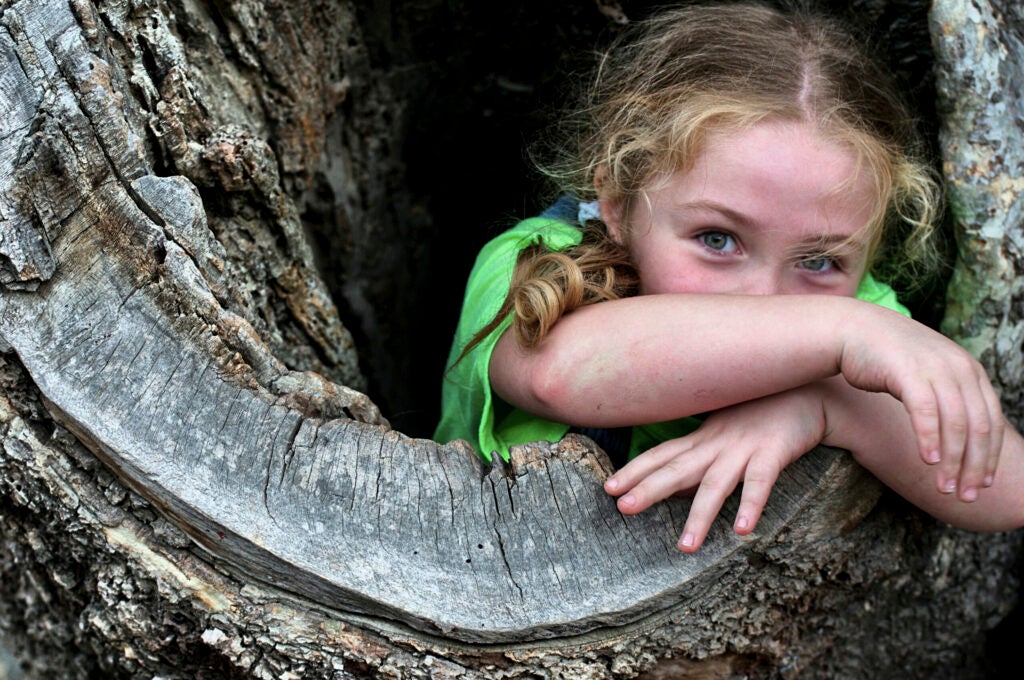 Between Giggles
By Anastasia Foss My little sister in-between her giggles as she climbed through a dead tree! With spiders and bugs this little one didn't care she just wanted to climb through and nothing was stopping her!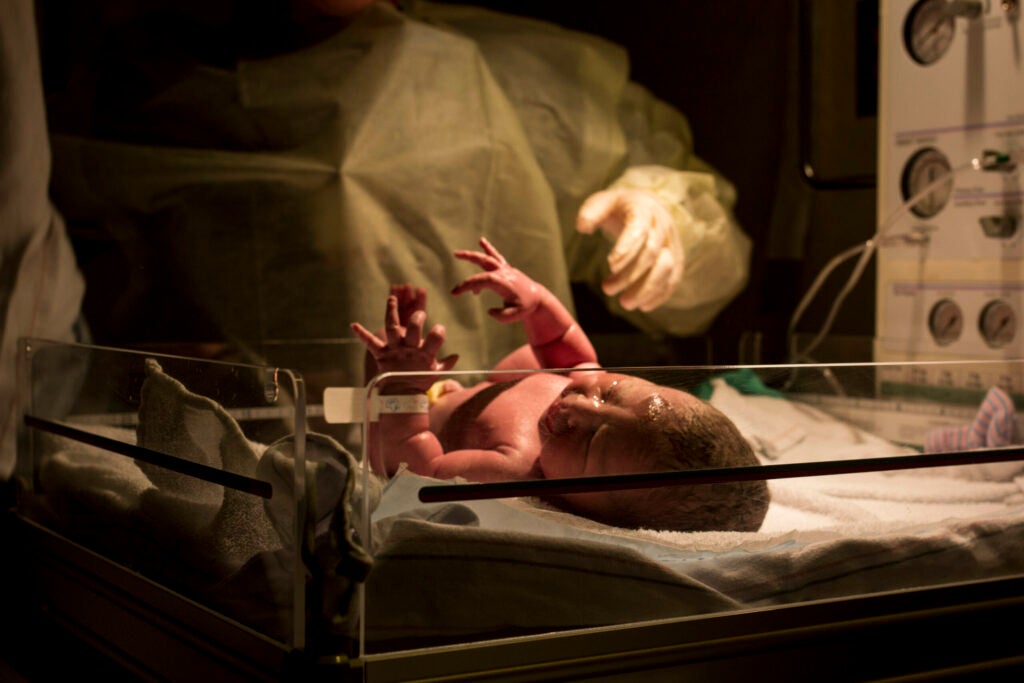 Welcome.
By Kelsey Sasser My newborn niece getting checked out after being born.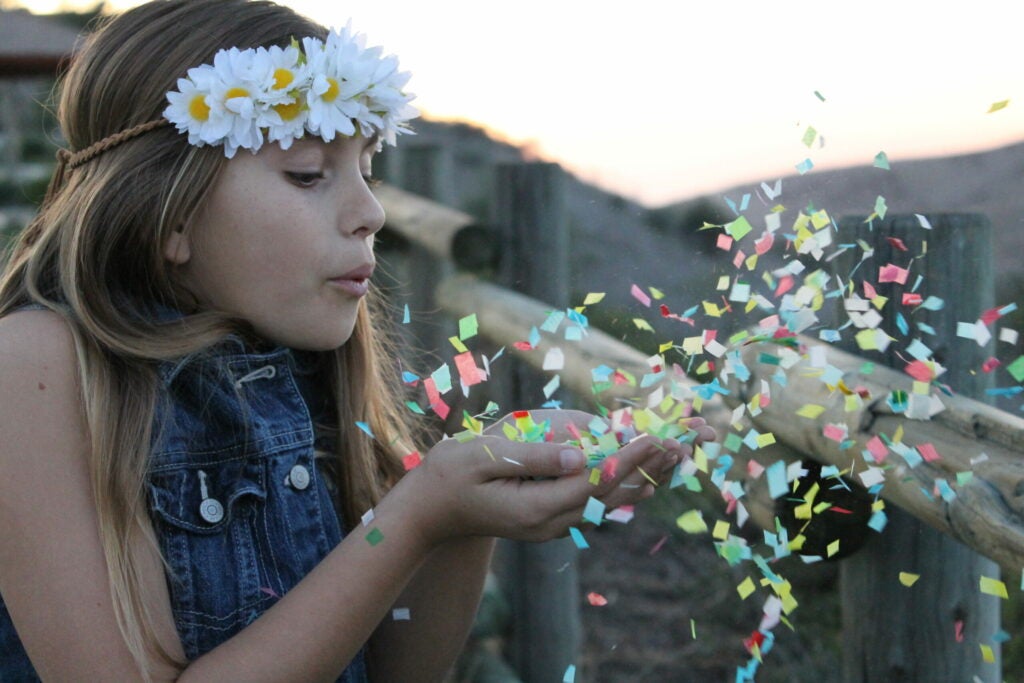 confetti
By Payton Tate celebration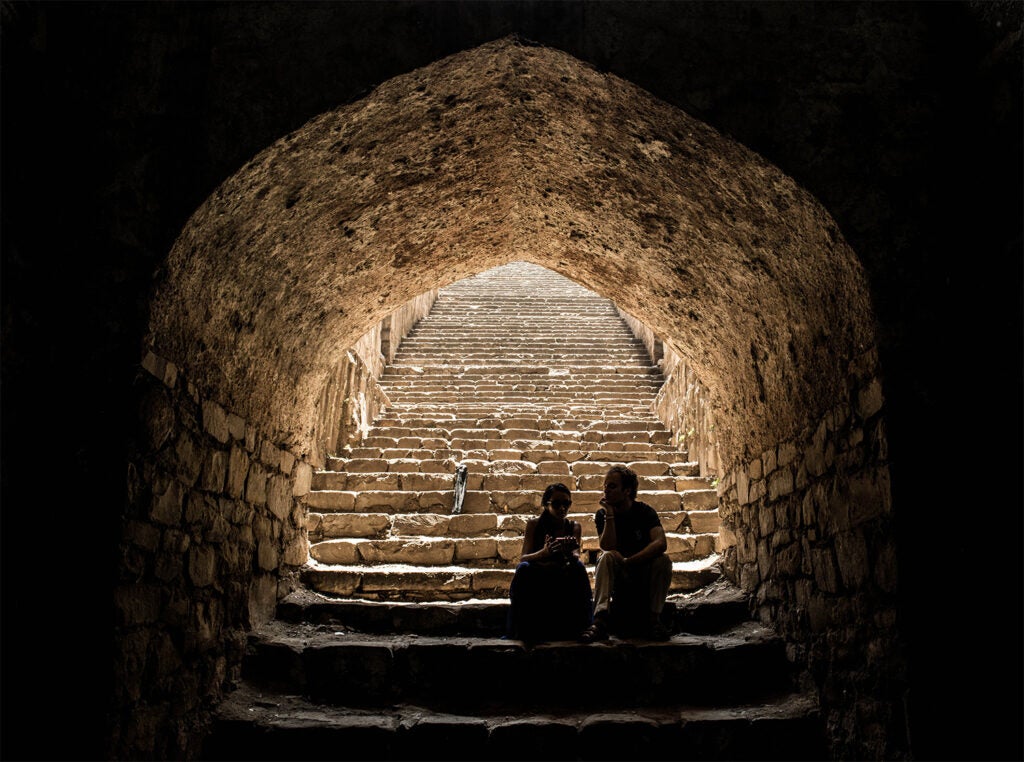 Stairs to the Heaven
By Krishna Dhyani I was at Ugrasain ki Baoli, near Mandi House, New Delhi. Pleasure to see the architecture of that Baoli.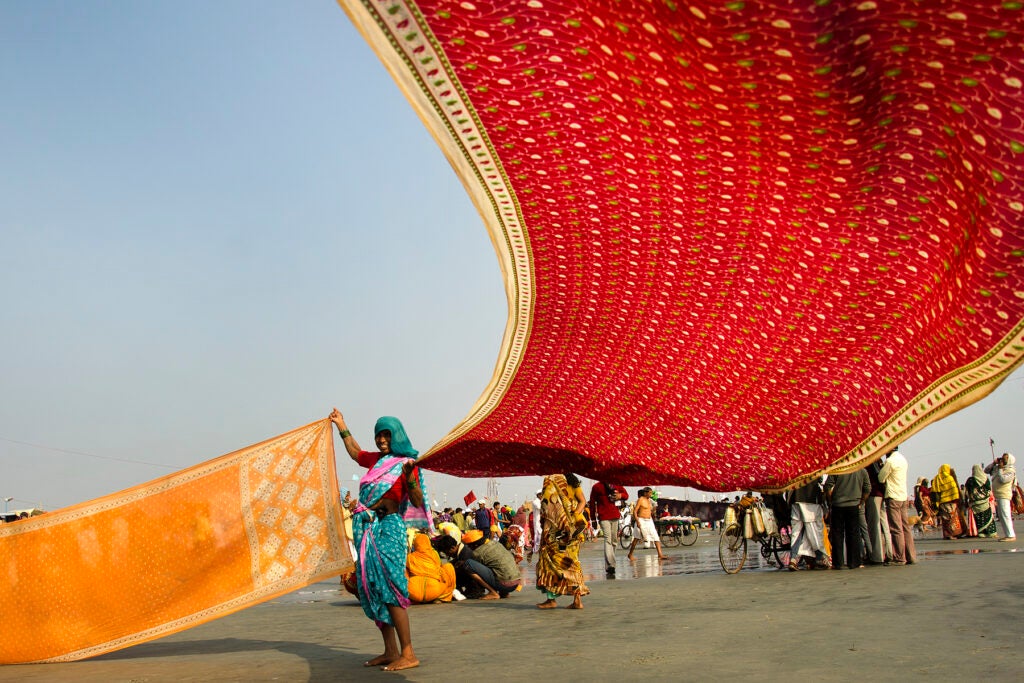 Drying Life
By Bidyut Goswami After the holy dip into the river Ganges the pilgrimages of Ganga Sagar Fair are shown drying their clothes in the open air by holding the corner of their clothes and flying rest to the air.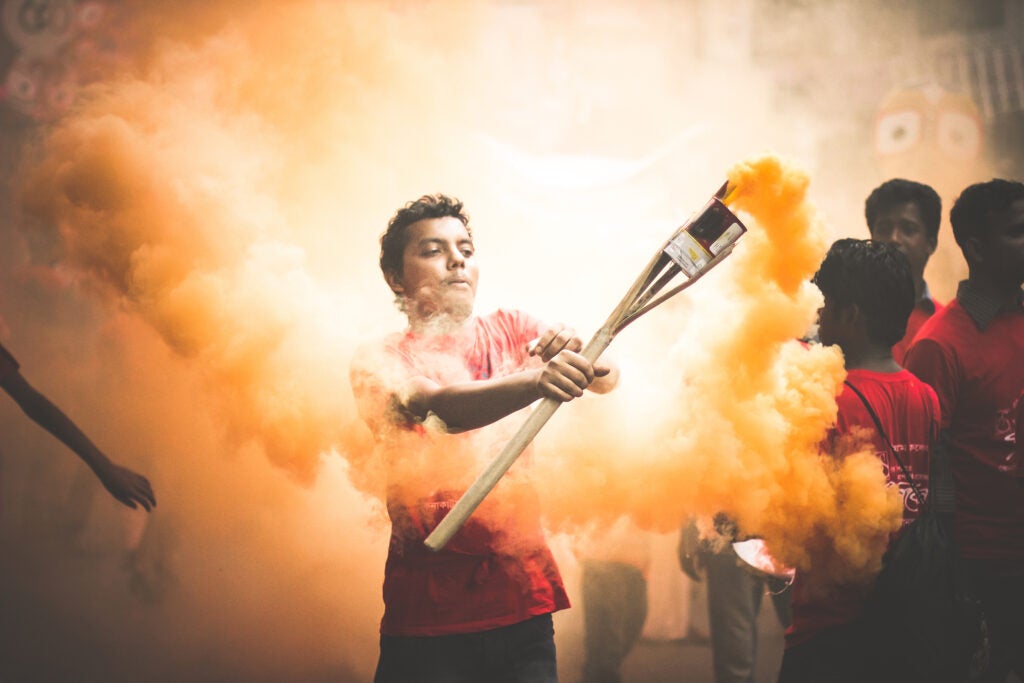 Walk Through Colors
By Samuel Adhikary 'Roth Jatra,' is a traditional Hindu occasion where the followers go on a parade around the city. They often use colors to celebrate this auspicious occasion.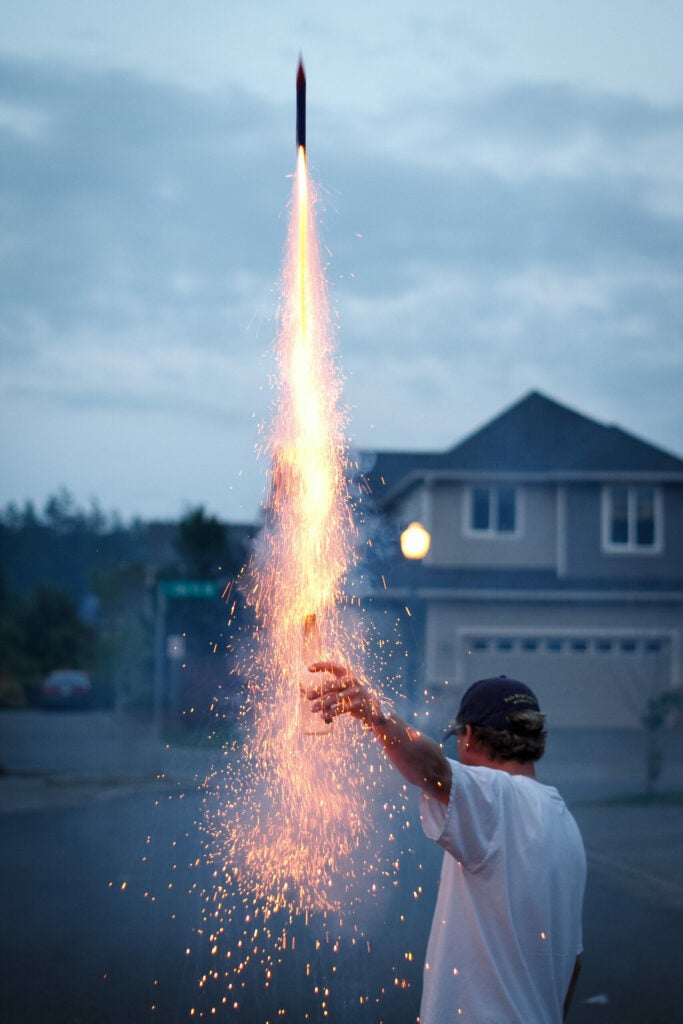 Fourth of July Bottle Rocket
By Jason Groepper Using a fast lens and a fast shutter speed I captured a bottle rocket spraying a neighbor with sparks during our neighborhood Fourth of July celebration.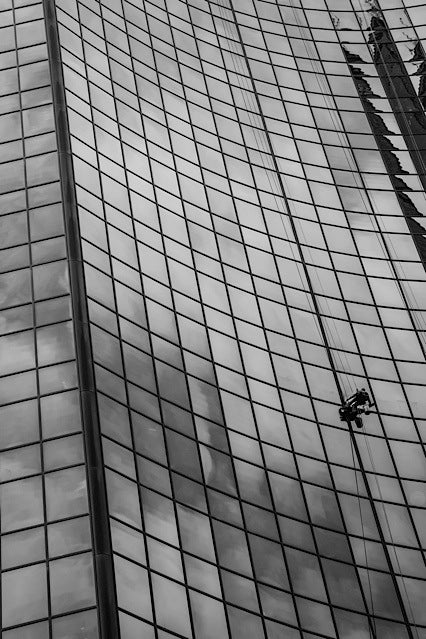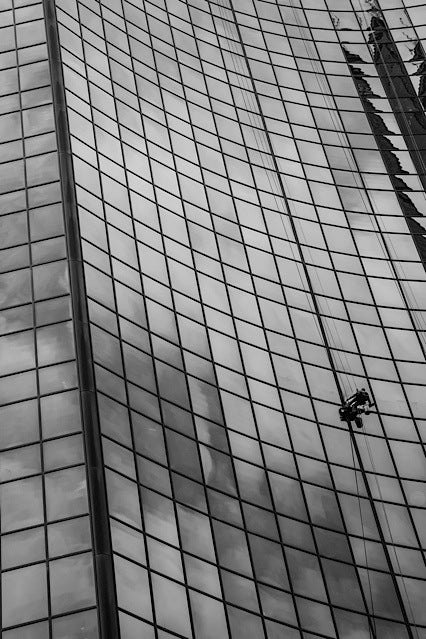 Risky
By Barry Mink Taken in Chicago on the Chicago River boat cruise last month of a window washer on belay. Edited in LR5 B&W.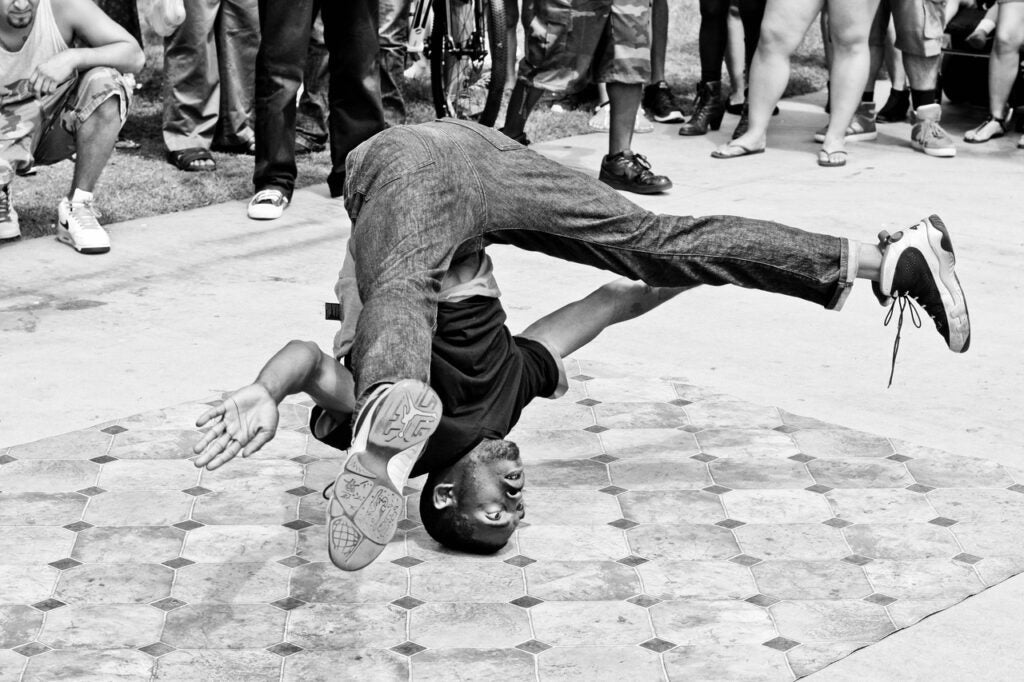 Breakdancer
By Owen Emerson
A breakdancer mid motion spinning on head near the boardwalk of Santa Monica beach. Camera: Canon Rebel XS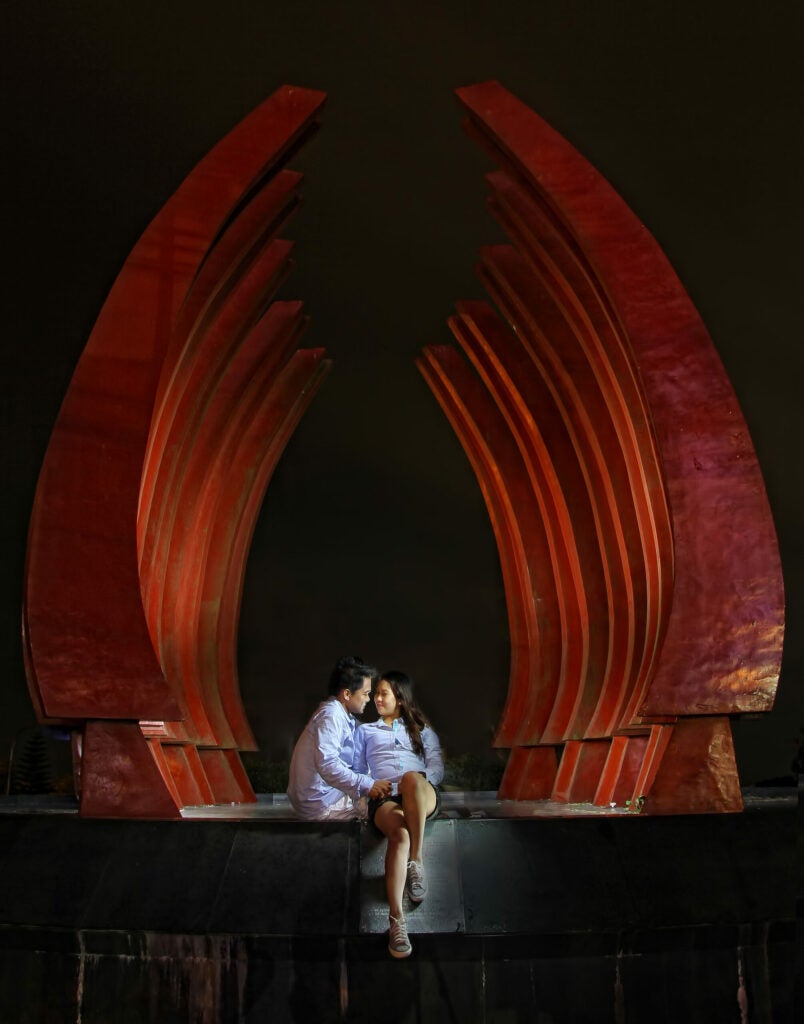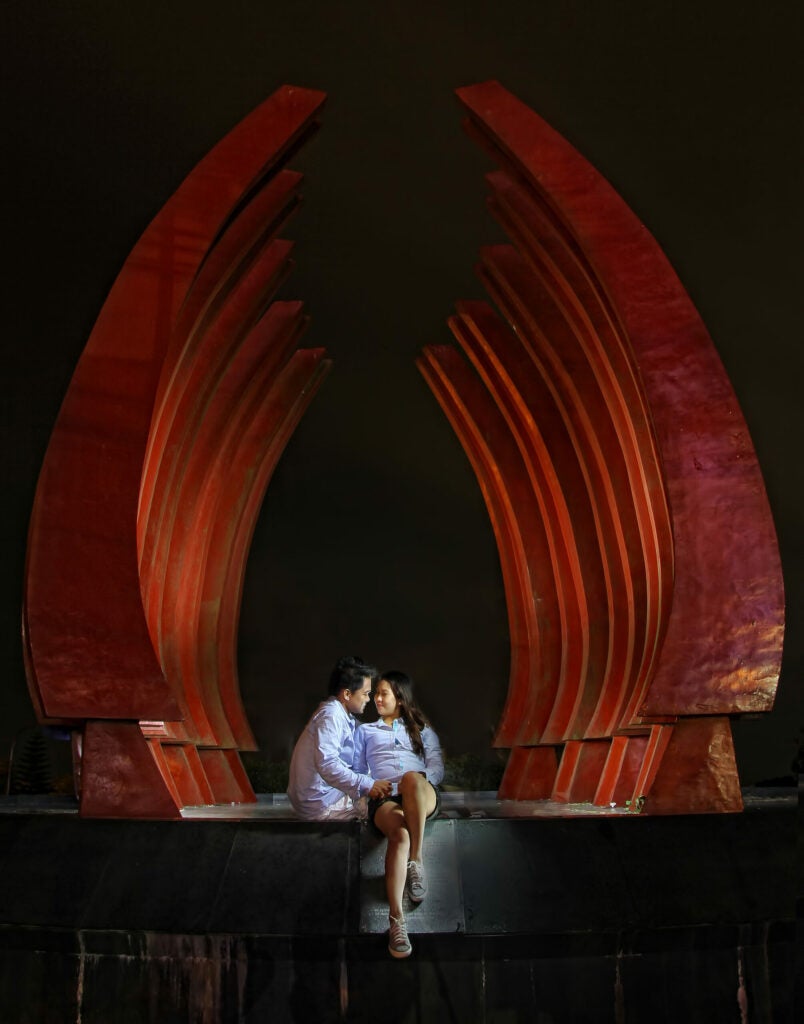 Light Painting Pre-Nup
By Carlito Pullan I Use YAKE LED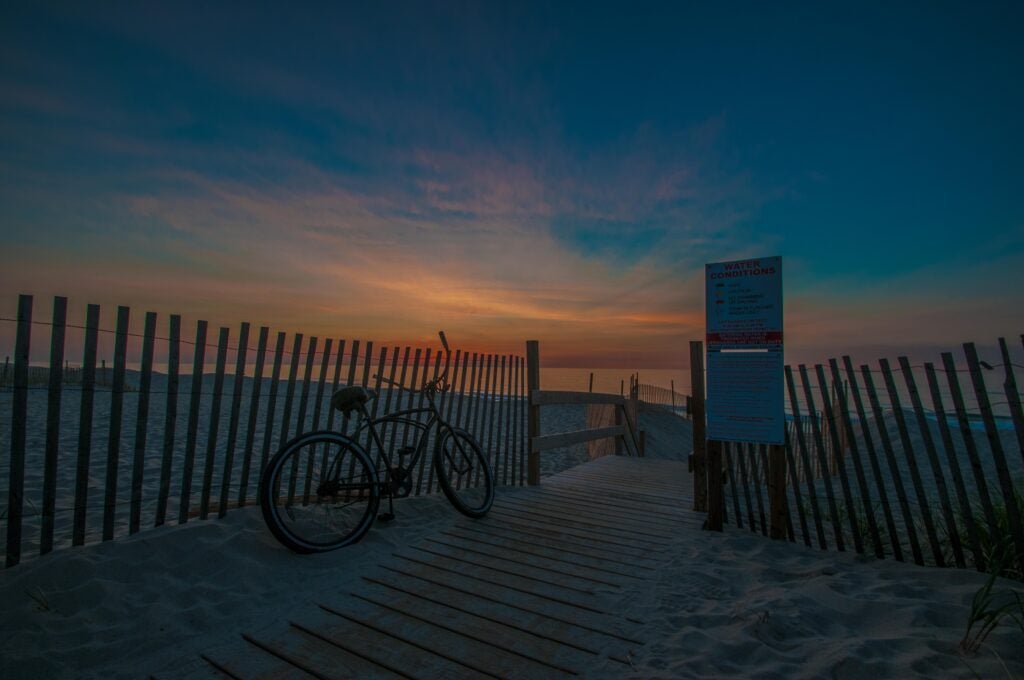 Sunrise of NJ
By dan hamecs Early morning sunrise, perfect colors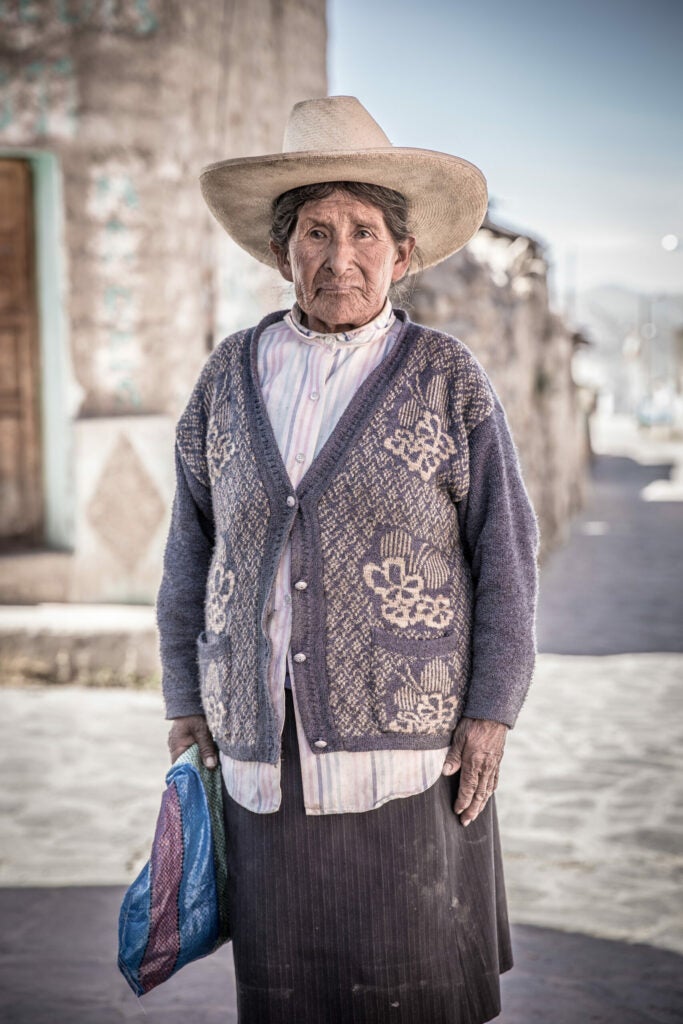 Woman of Peru
By Jeremy Barnard While in Peru I was staying in the village of Viraco. While there I was taking and printing pictures of kids in the village for them to keep. While walking back to my room this woman stopped me and asked to have her picture taken. She had heard I was in the village and wanted a printed picture of herself. I took this shot and printed it for her. She was very happy.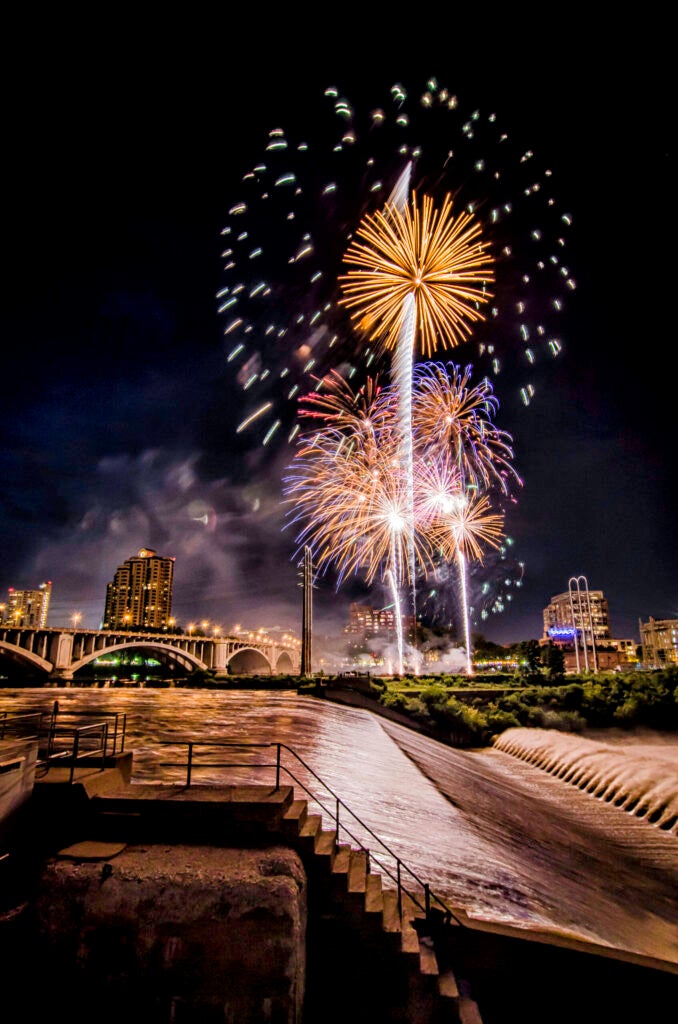 Lighting up the Minneapolis Locks
By Patrick Hibbard We received an exclusive firework viewing invitation from one of my friends who works at the Lock and Dam #1 in Minneapolis. I jumped at the chance to see the fireworks this close, and brought along my tripod and camera. Our family loved the sights and sounds of the evening.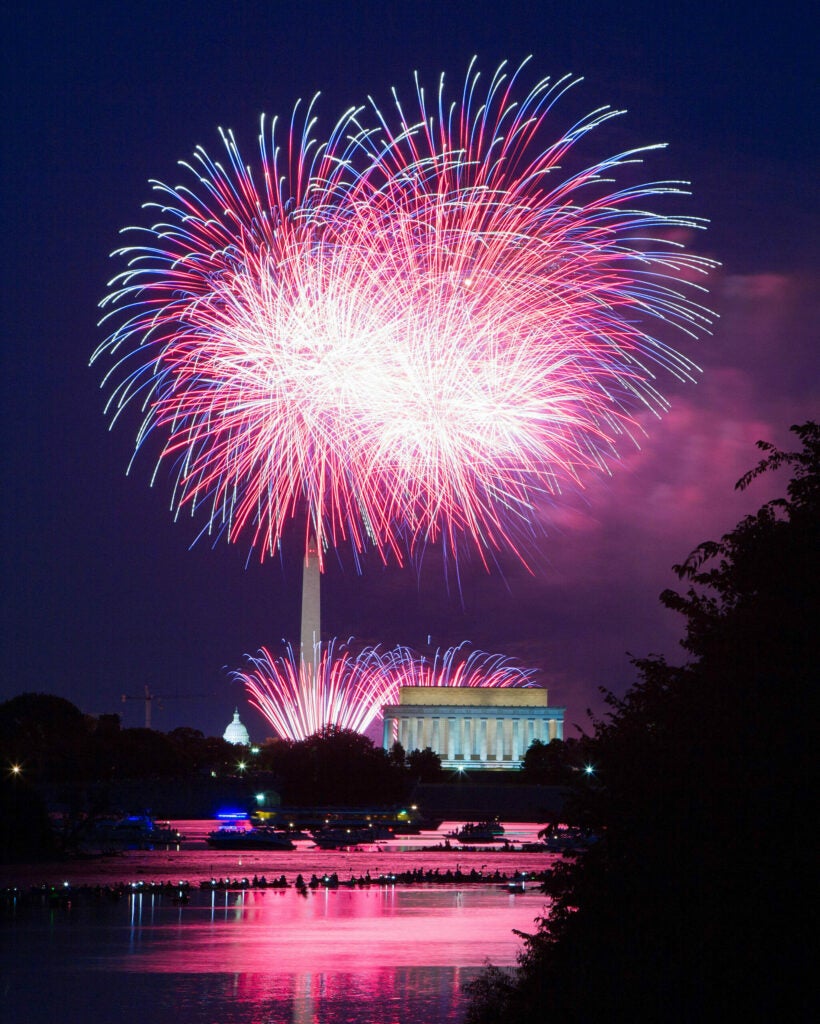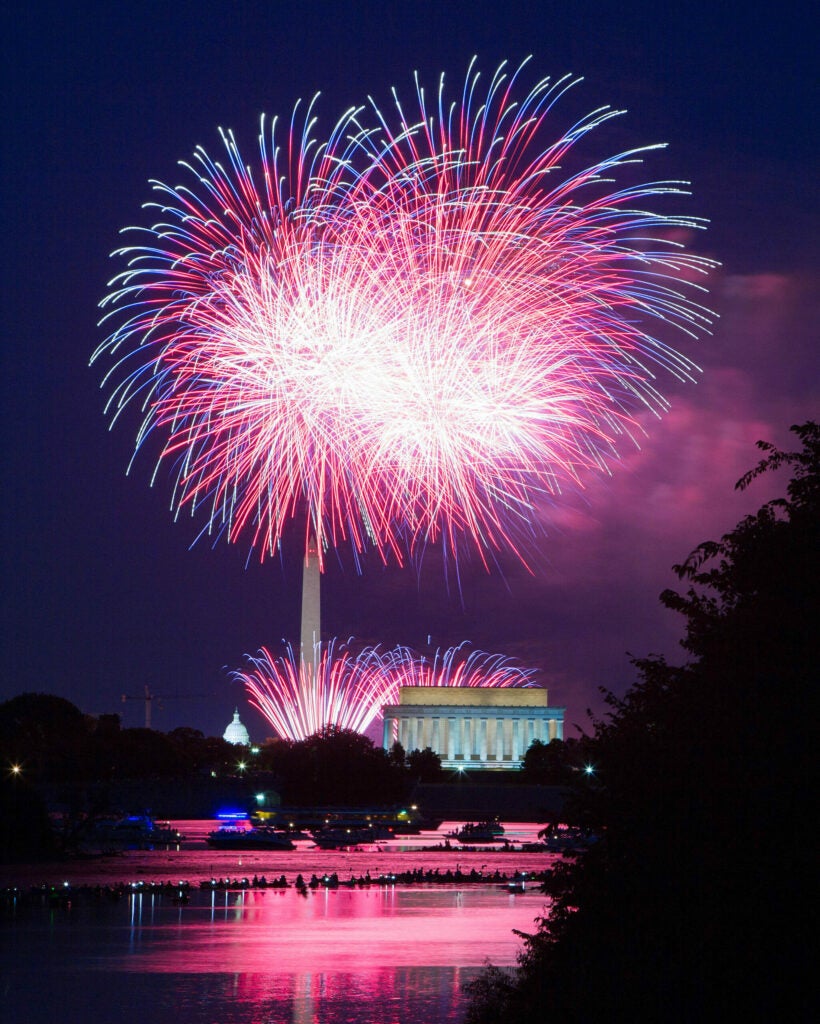 Fireworks in our Nation's Capital
By Megan Young July 4th fireworks in Washington D.C. over the National Mall.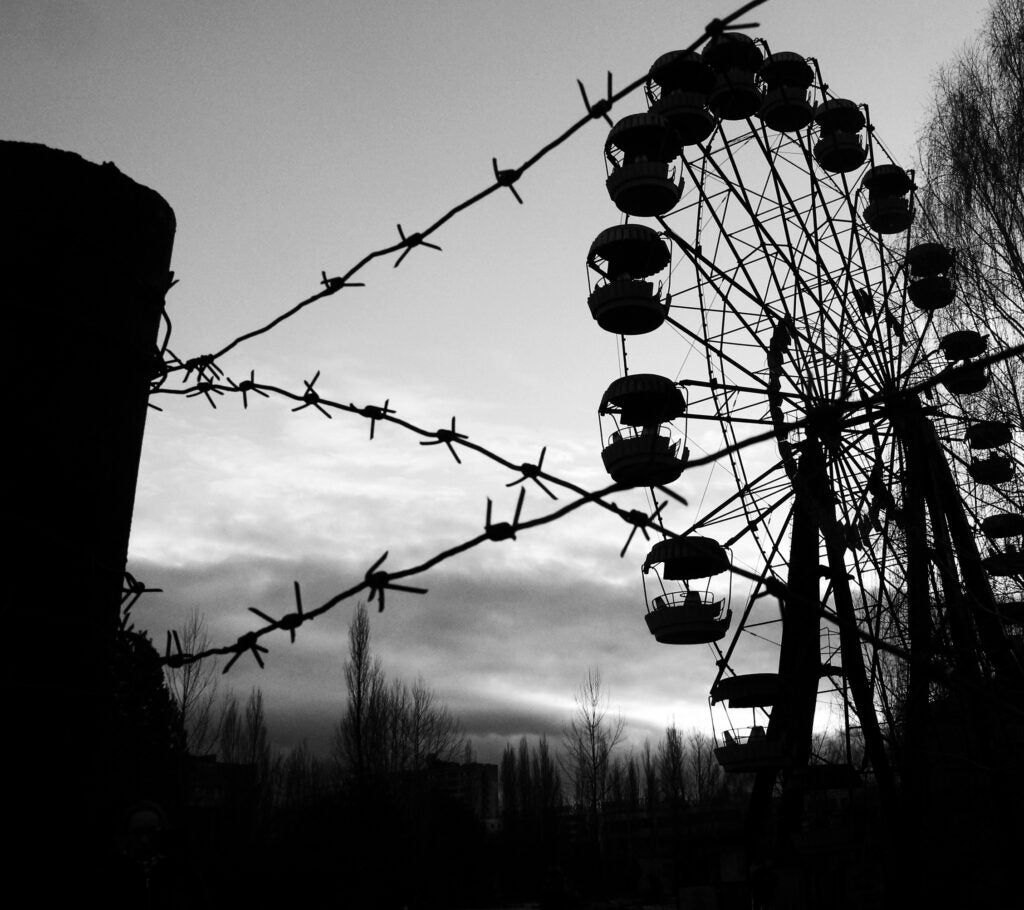 Chernobyl – "The Ghost Town"
By Toth Frantisek This rusty iron construction was supposed to bring joy to all the people but ultimately it remained a symbol of human irresponsibility. With these photos I want to hold a mirror up to the entire humanity and to draw attention to the fact that bad decisions can often have tragic consequences.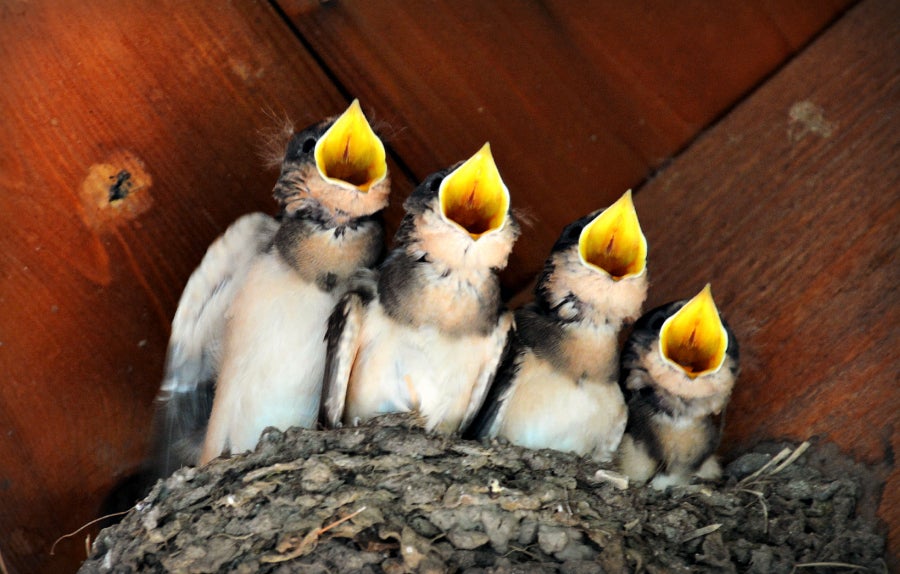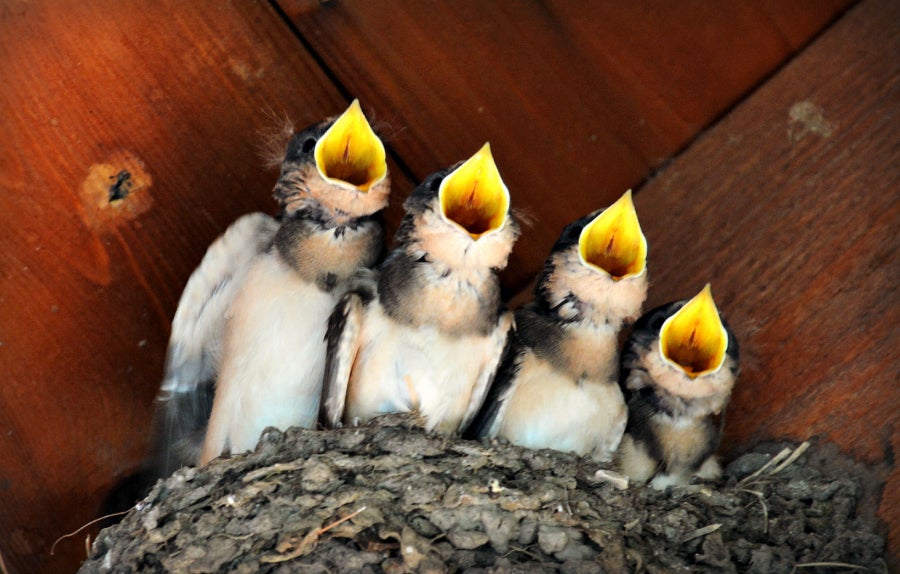 Bird Quartet
By Chandra Whitfield a nest of baby swallows ready for their mom to feed them. It looks like they are singing.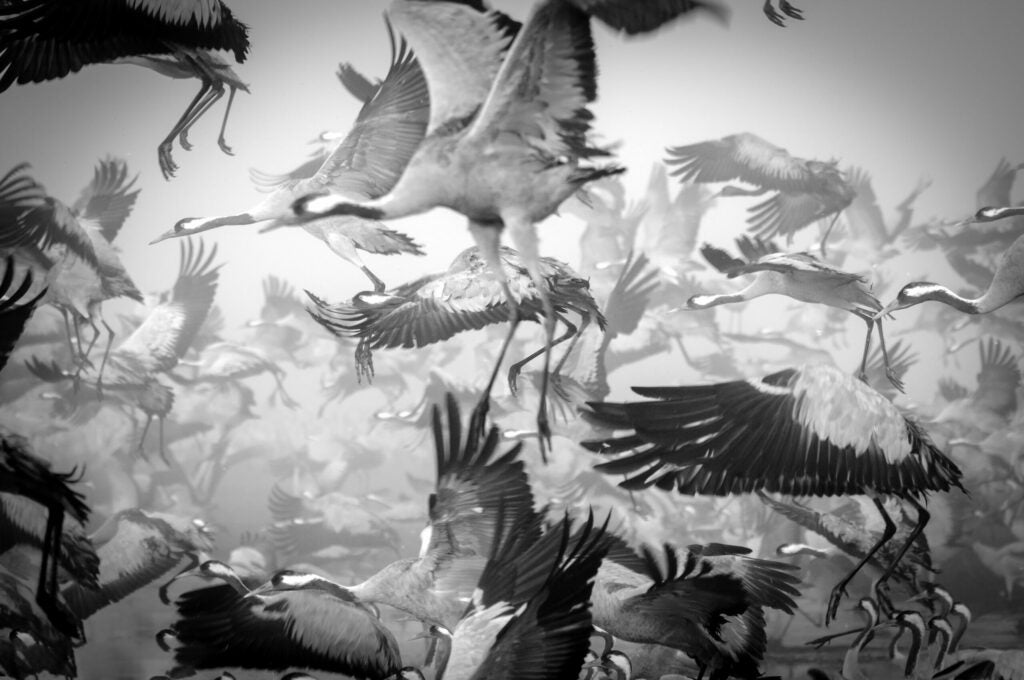 Chaos
By ido Meirovich hanging in migration pattern of the Grus grus (crane). Every winter, thousands of Cranes migrate from Russia to Africa in search of warm weather. During the months of December-March they pit stop at Chula lake in Israel to refresh and move on, but recently most of them decide to pass the winter in a small, tiny field. During these months 35,000-70,000 cranes are located in the field, making a spectacular show for bird lovers.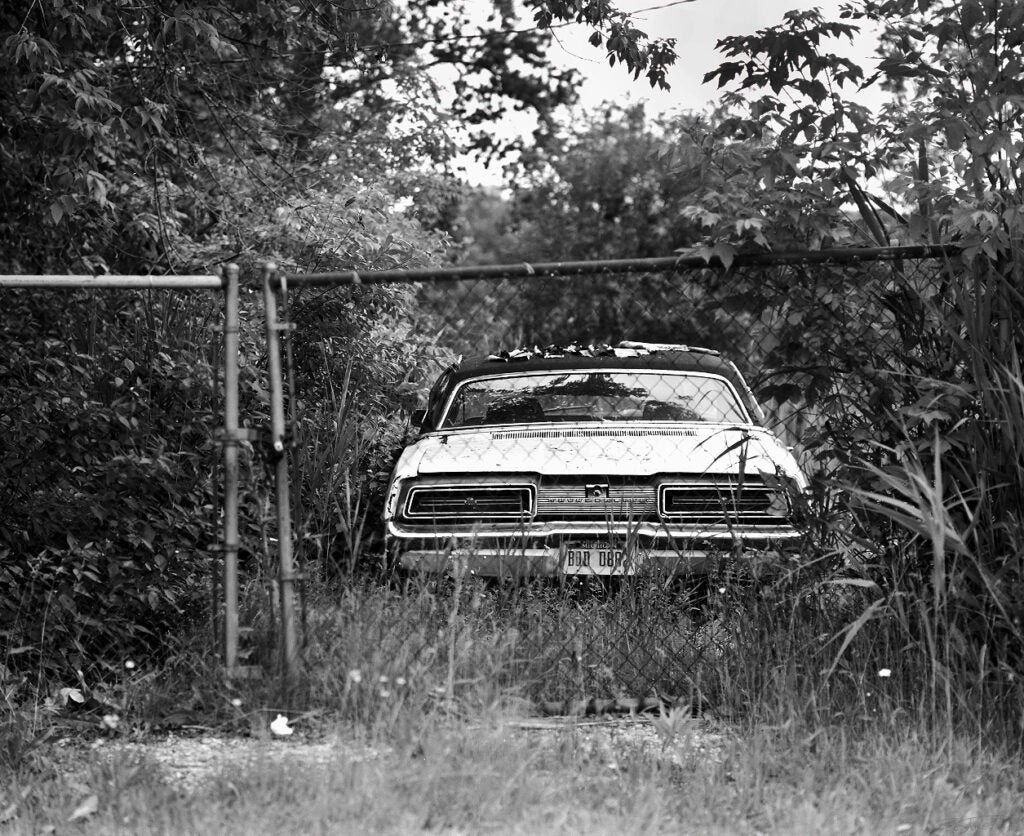 Thunderbird
By Derek Boswell A nearly pristine, albeit seemingly forgotten Ford Thunderbird sits locked away, trapped in ever-thickening overgrowth. (Shot on Kodak TMAX 100).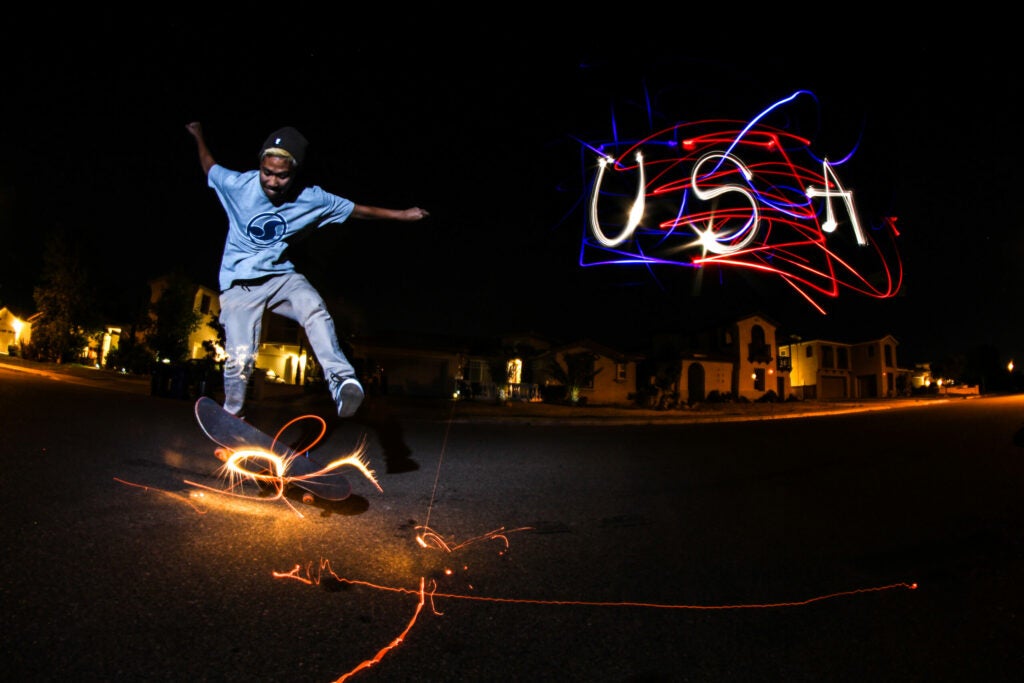 2 Things I Love: Skateboarding and Long Exposures!
By Cyril Soliman Took this photo in honor of Independence Day. I had sparklers attached to my skateboard and timed my speed light to flash when I was in the air in the middle of a 1/4 sec exposure. Second, I drew the "USA" with some finger lights I had and blended the pics together in post. 🙂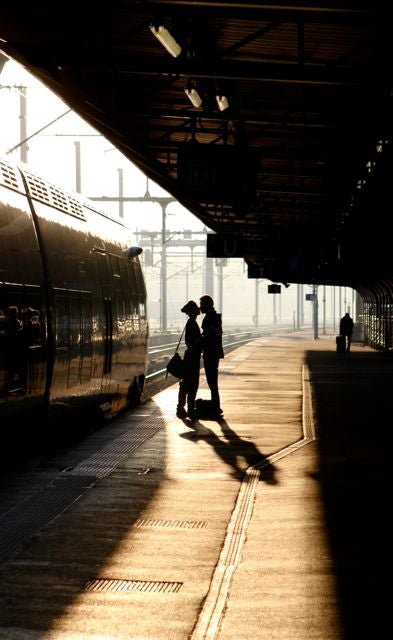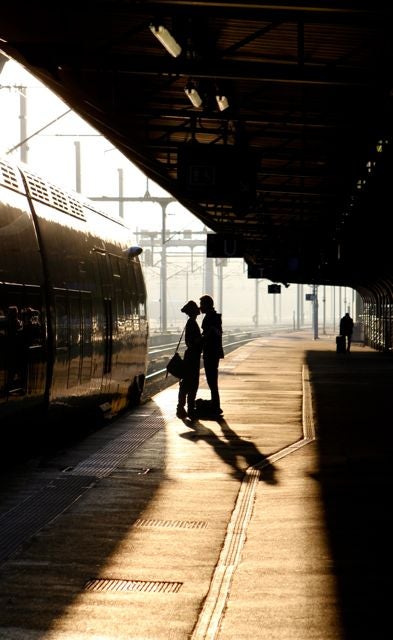 Kiss Goodbye
By Daniel MacIndoe A woman kisses her husband goodbye before he boards the first train to Paris.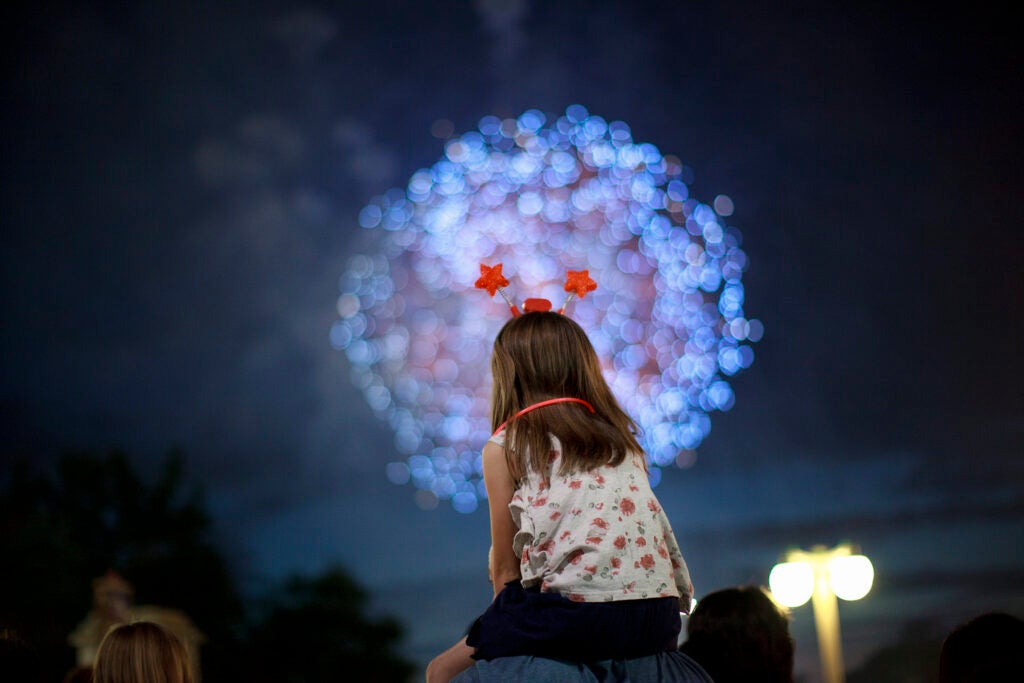 Canada Day
By Lu zhang A girl sitting on her dad's shoulders watching the Canada Day fireworks on Parliament Hill, Ottawa, Canada.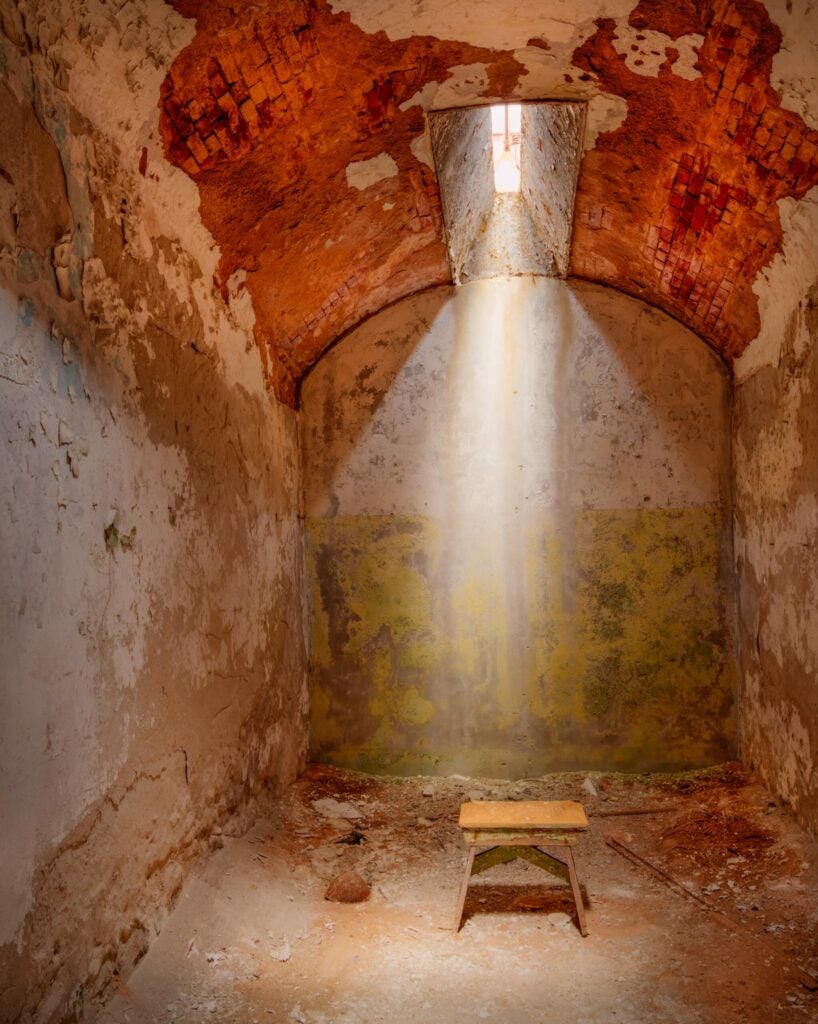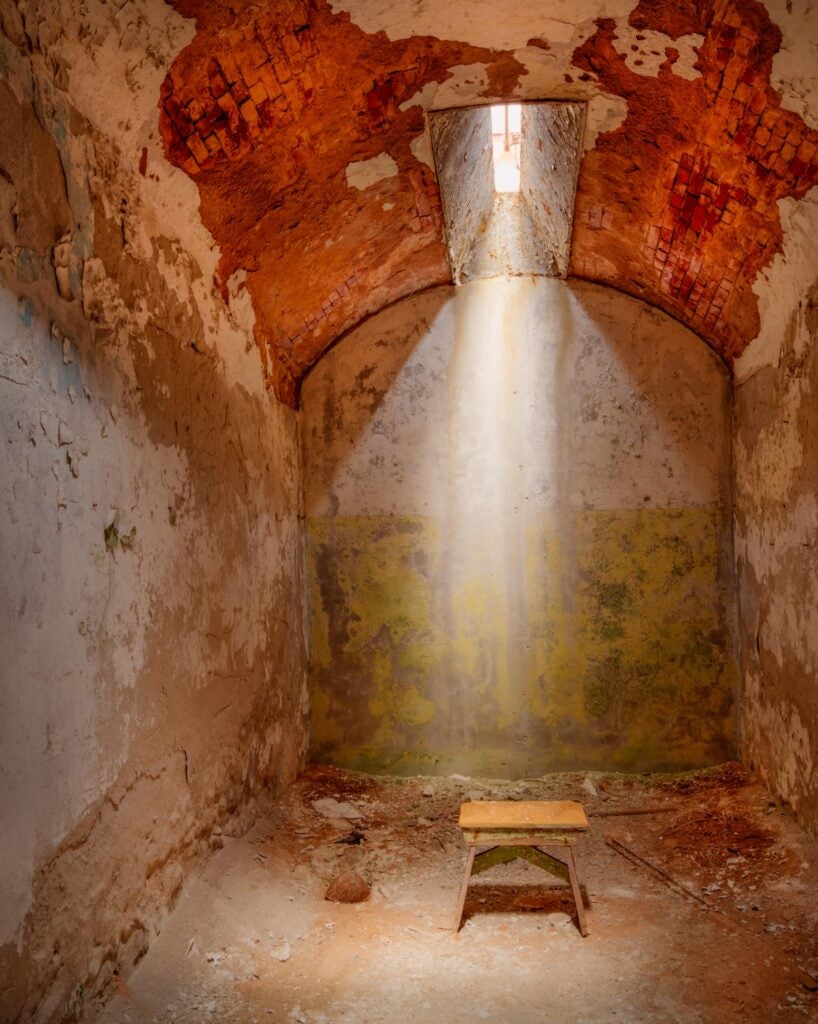 Cell No. 3 – Eastern State Penitentiary – Philadelphia, PA
By J. J. RAIA Used HDR software using 5 images separated by 2/3- stop to capture the wide range of exposure values from the skylight to the darker recesses of the cell. One of the few cells where the ceiling plaster had fallen away to reveal the red bricks. Spent an entire day there from when they opened to when they closed enjoying all the interesting colors and textures of each cell.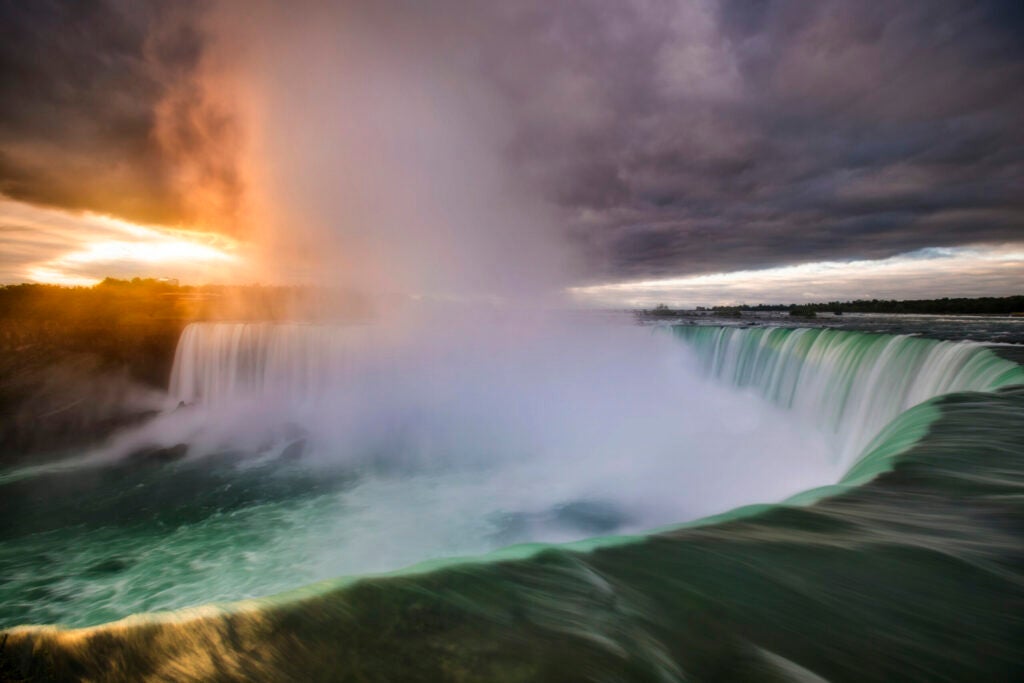 Sunrise in Niagara Falls
By Argen Elezi It had been a year since my last trip to Niagara Falls and it was time for another visit. Though I'm not really a morning person, this photo was taken at 5:30 am. I decided I would get up early so I could get some good lighting conditions and enjoy this place peacefully.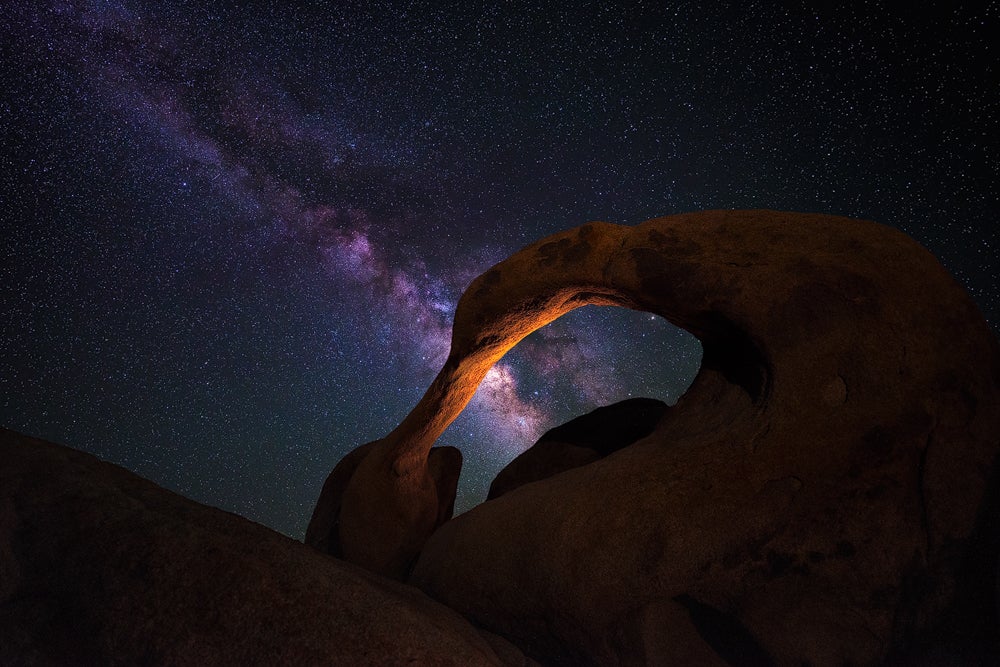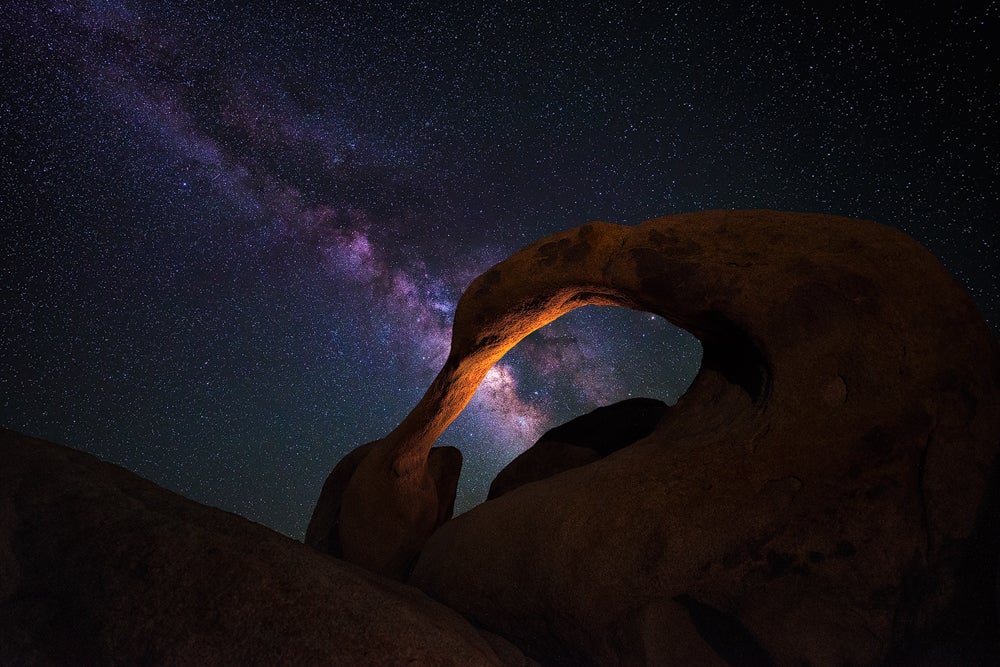 Mobius
By Ryan Engstrom Alabama Hills, CA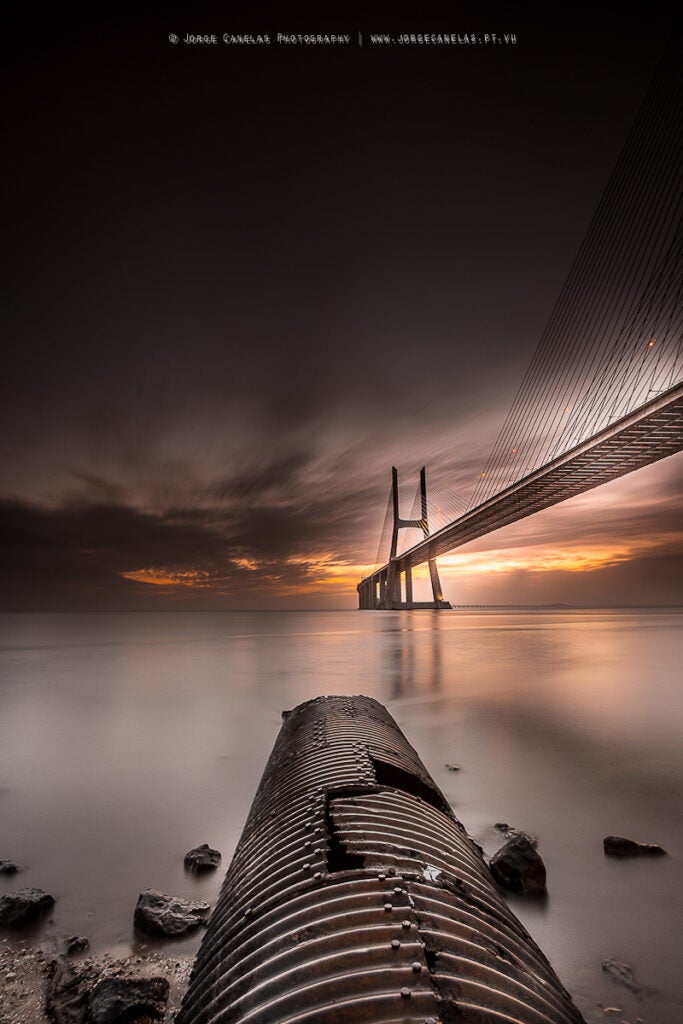 Magic Light
By António Jorge Canelas I want to share with you my favorite photo, an NDS "epic" (For me of course) in Vasco da Gama Bridge.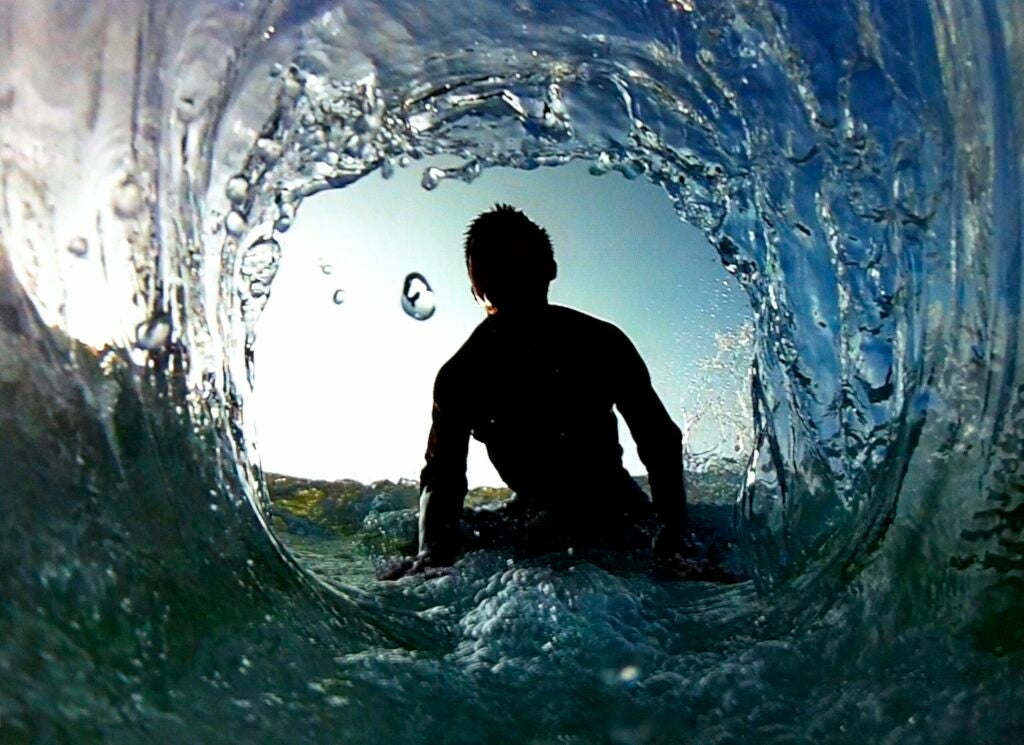 Tubular
By Maximo Mejia Shot taken from my GoPro while waiting for waves in the lineup at Haleiwa, Oahu. My coolest selfie ever. Or probably my only good selfie.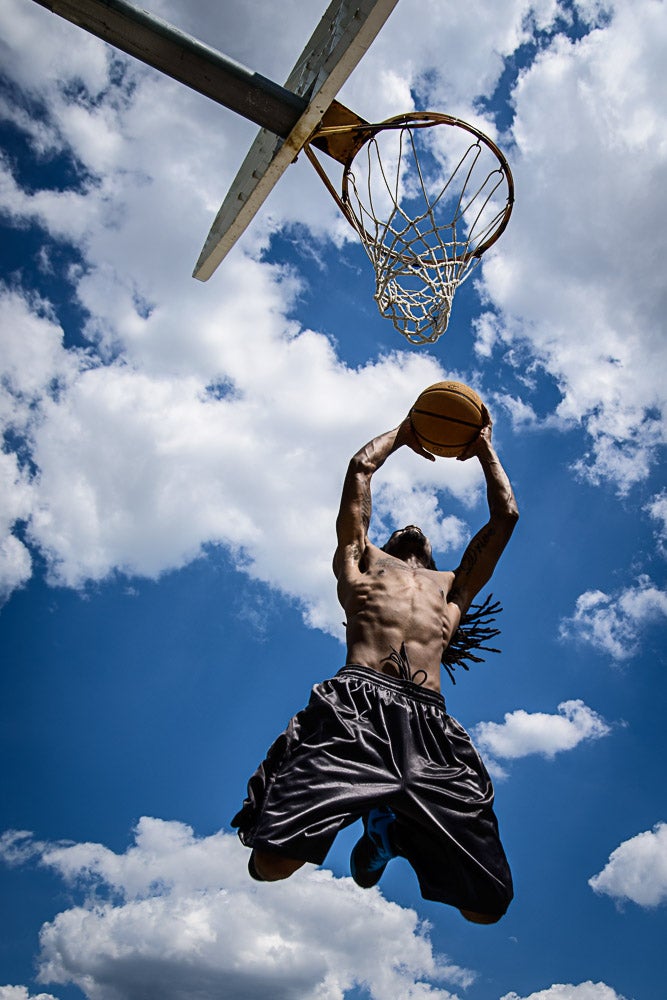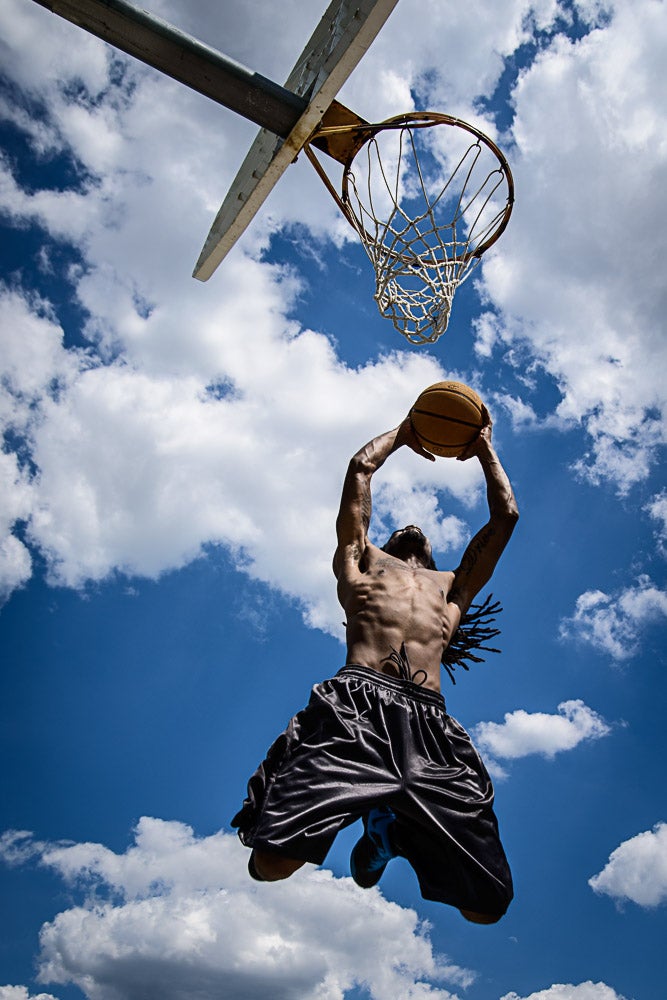 Air
By Wes Carrasquillo The clouds were perfect for a backdrop, so we grabbed the ball and took some shots. I had to lay on the ground to get this but it was worth it for the perspective. Minimal processing in Lightroom (mostly clarity).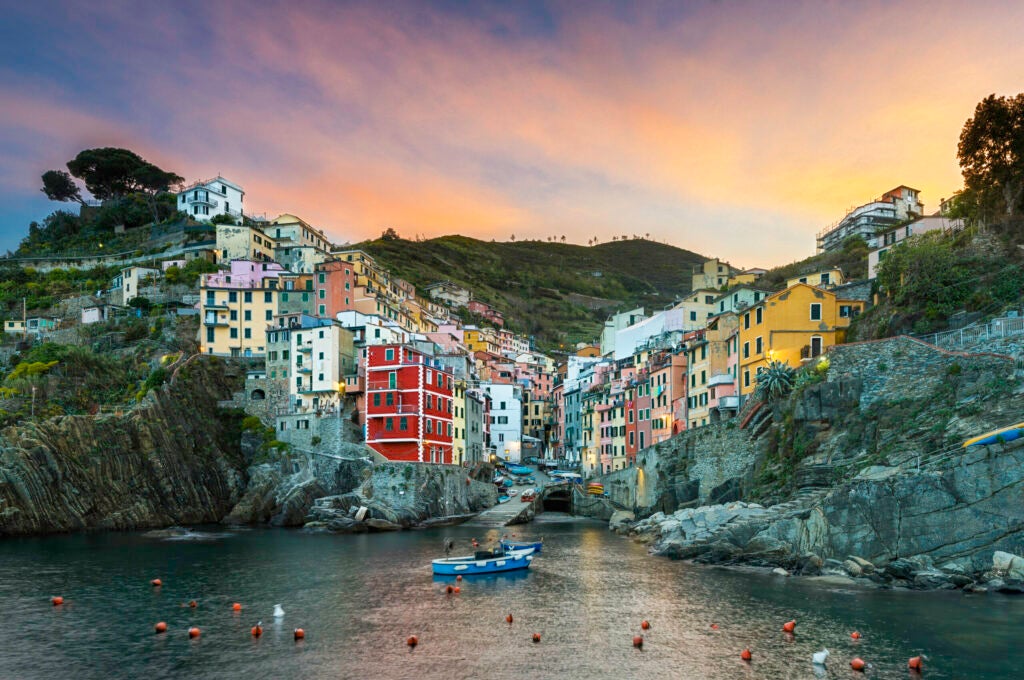 Visible spectrum
By Rilind Hoxha Another early morning, going through the harbor stones was quite difficult since i arrived there before the light showed up. But when the sun began to rise, those magnificent colors formed on the sky made me forget almost everything and combined with the beautiful colors from the town, i decided to name this shot as Visible Spectrum. It was shot at f11 to have maximum depth and detail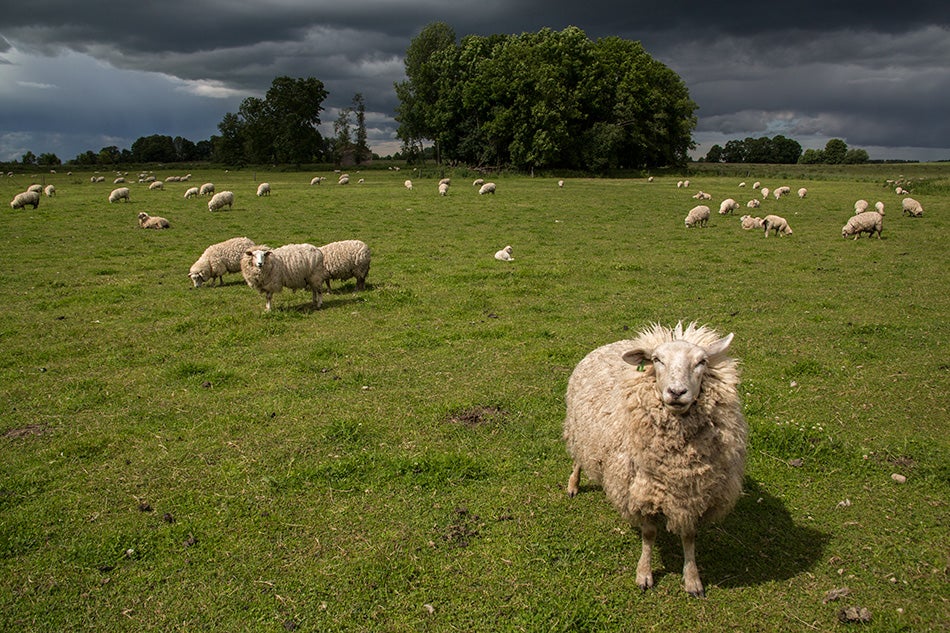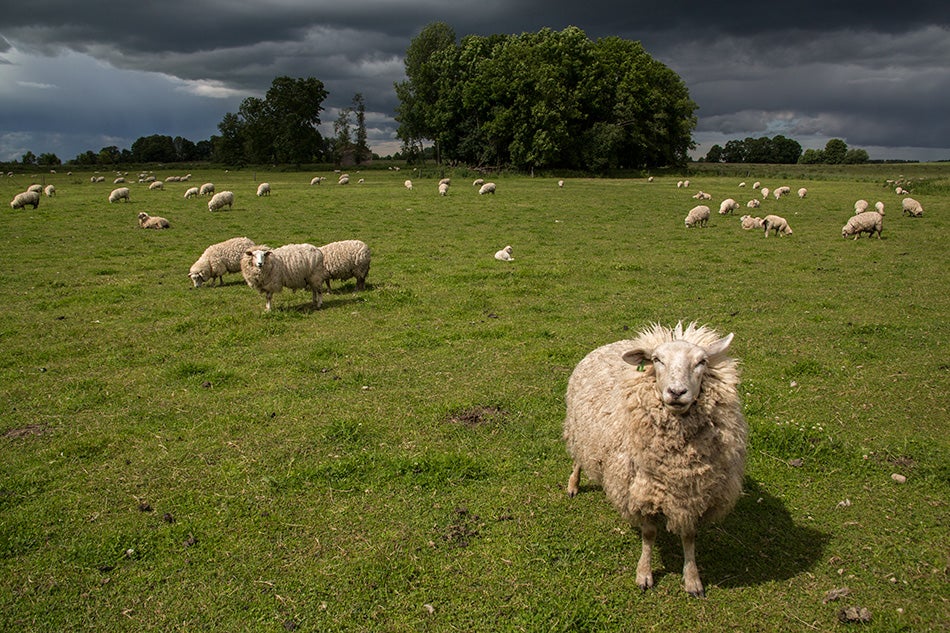 bad haircut
By argo argel a portrait of a lamb in natural environment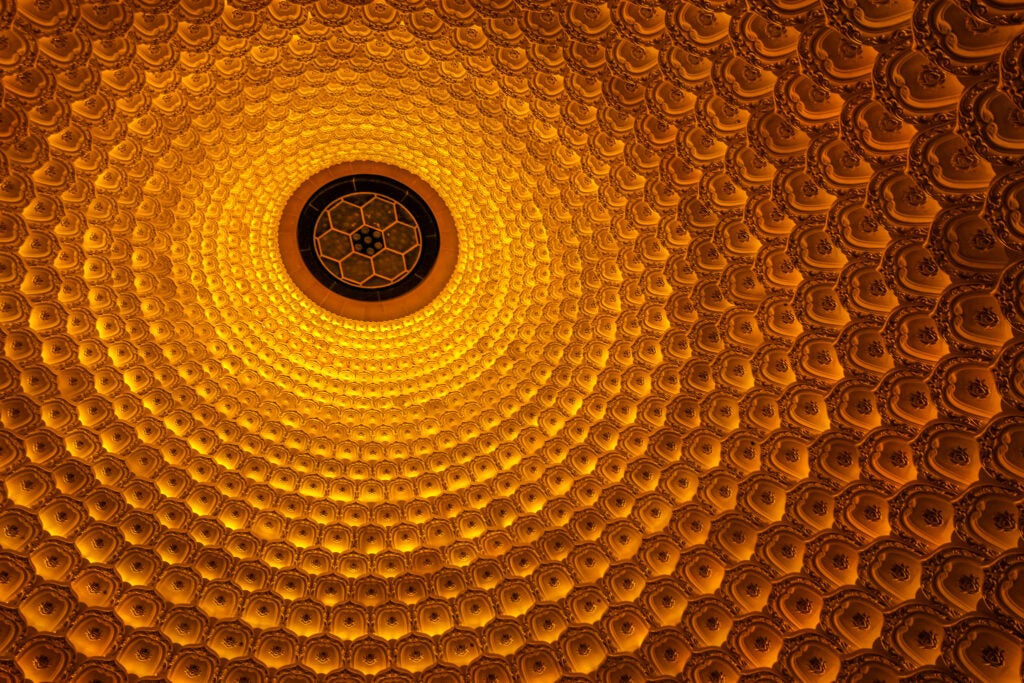 Sunburst
By Kevin Yang This image is a photo of the ceiling of a circular theater inside the Ling Shan Brahma Palace in Wuxi, China. During the show, the ceiling would change colors very dynamically with interesting animations to set the mood for what was going on on stage. This picture reminds me of sun rays radiating outwards. Color, contrast, and cropping adjustments made in Adobe Photoshop Lightroom 5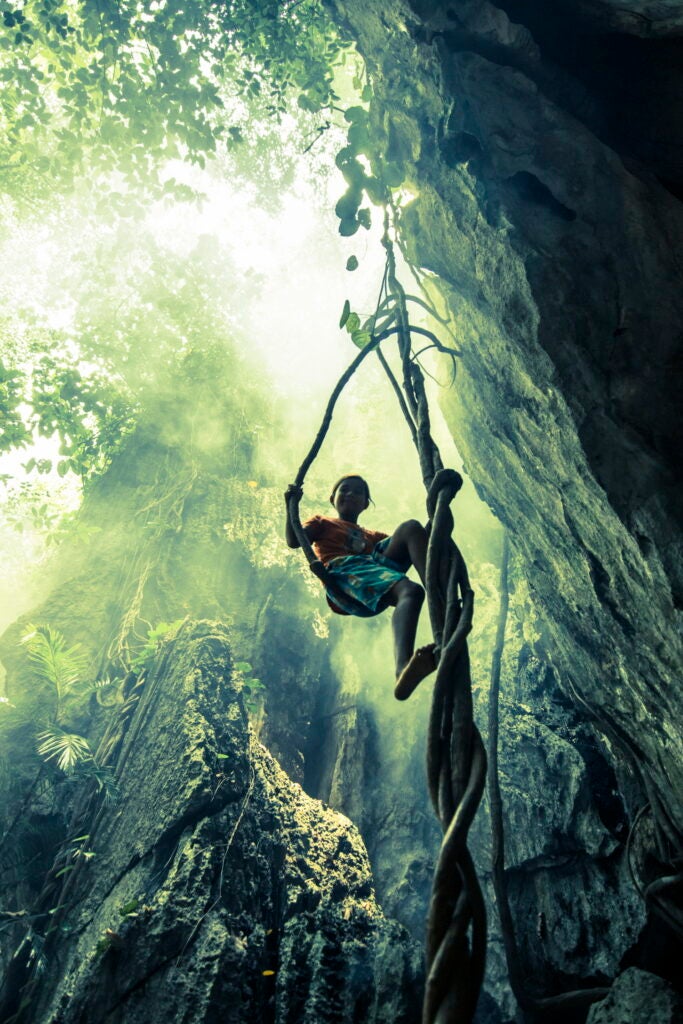 play at forest
By Arik S Mintorogo Play with tree roots and smile happy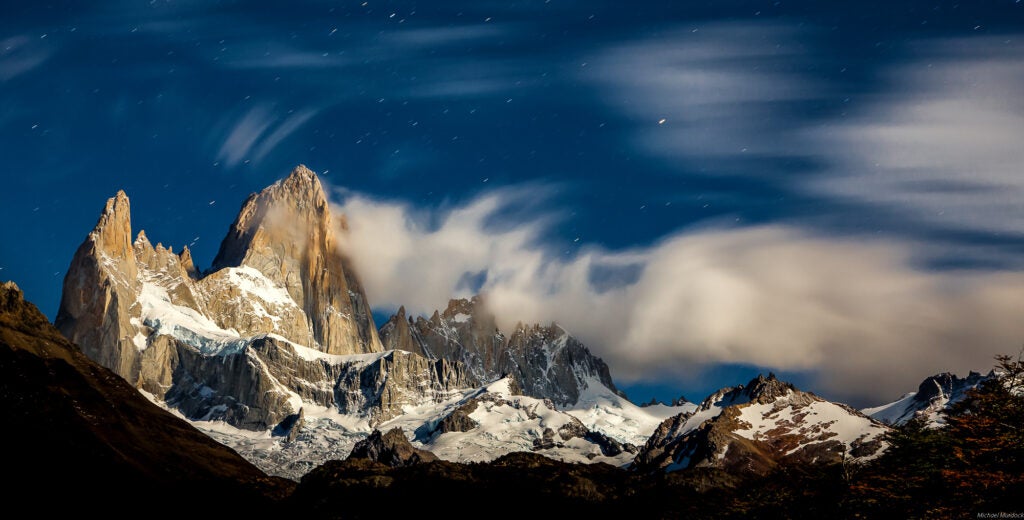 Mt Fitzroy – Late Night
By MIchael Murdock Late night shot of Mt Fitzroy with a full moon behind us.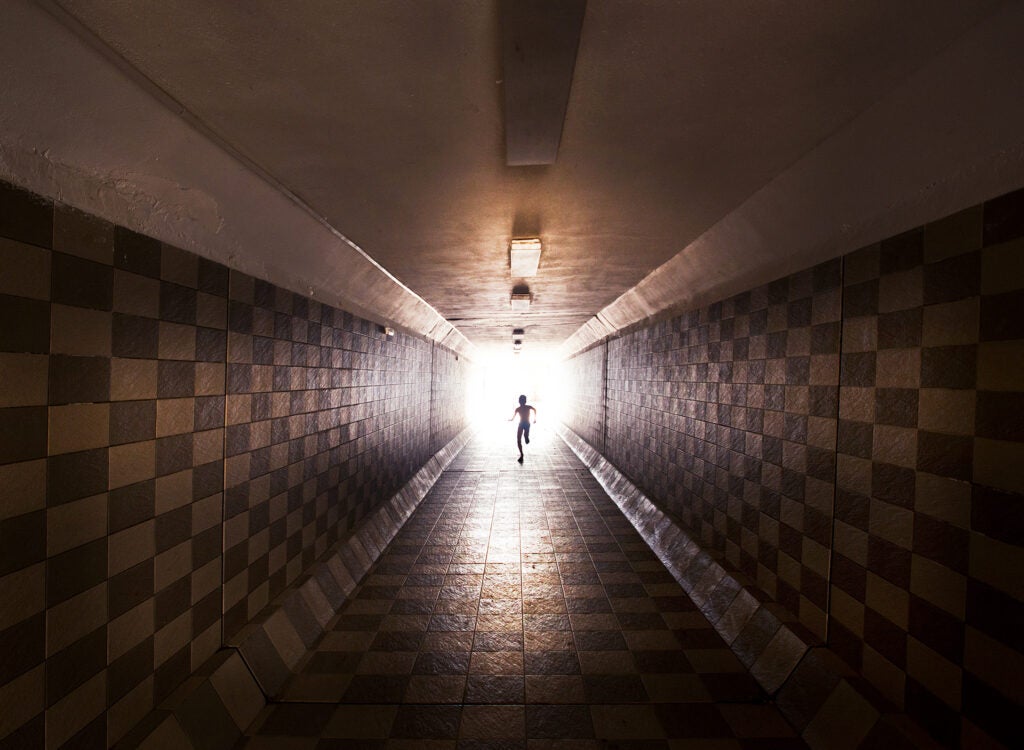 Tunnel
By Ivan Vukelic Child runs through a tunnel.