Your Best Shot Finalist Photo Gallery: May 2014
This month's most impressive photography from our talented readers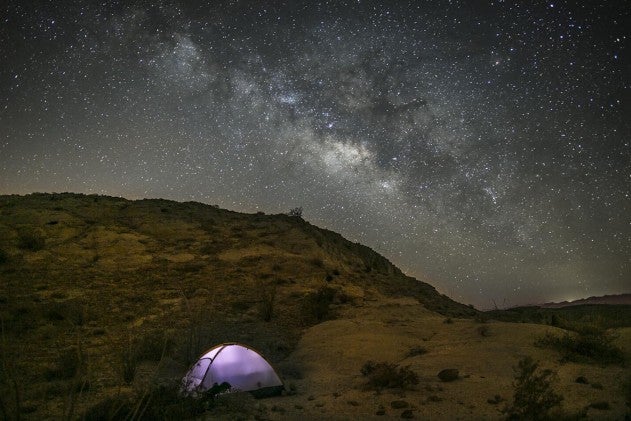 We're back with another month's worth of awesome images from our talented readers. You might notice that this month's gallery is one of our biggest yet and that's because the submissions just keep getting better. Of the nearly 3,000 entries, there were tons of photos that could make the cut. In fact, I'm publishing this gallery late because of the extra time it took to trim it down.
What's left, however, is a truly great gallery full of awesome pictures. It really is a little bit of everything. There are portraits, street photography, epic landscapes, and just about everything else you can do with a camera.
Feel free to let us know which one is your favorite in the comments. Then, once you're feeling inspired from all these great photos, head on over to our Contests Page for a chance to show off your own work. Right now, we have our Readers' Mobile Contest going, too, which is worth checking out if you're a ninja with your smartphone camera.
Good luck and get shooting!
The Center of My World
By Mike Melnotte The kids have been such a great help in improving my photographic skills. They've been very patient with me and it's just one more reason why I love them so.
Mauna Kea Sunset
By Bill Boswell Taken just before sunset on a return visit to Mauna Kea. The previous night was excellent but I believe this image was improved since there were clouds both below and above our position at 14,000′
Banded Water Snakes
By Asia Sansalone A banded water snake sits on the bank of a creek basking in the sun.
Desert Sunset
By Yan Li This photo was shot at Grand Falls inside Navajo Nation, USA. The waterfall only flows during snow melt season in March and April. However, even the waterfall dries out during the rest of the year, its geographic feature still attracted me to drive two hours on bad road condition to get there.
Envy
By Pamela Stefl Dadlani Taken during the Easter Parade on Fifth Avenue, this bored little girl was overlooking the festive carnival below from one of the most elite private clubs in New York City.
Frozen Falls
By Anthony Reda Drove through the night from New Jersey to Canada to see this rare event. Photo taken just after sunrise
Wet Floor
By Richard Bianchi Inside Convention Hall.
The Manhattan Window
By Kaz Canning As my day in New York came to a close, a massive storm started approaching the city of New York. This was the final spot I wanted to take a photo of that night, and the rain made this scene that much more amazing with the wet road.
Pensive
By Christian Cannon A shot of a friend while we were out surfing waiting for the next big thing, wave or something else.
The Drama
By Christopher Johnson As the storm passes overhead the dim lighting creates a dark dramatic feel as the highlights of each wave crashing over the rocky shoreline finds its way back to the ocean. Once again I found my way to this location during low tide which enabled me to get right up to the mouth of this large hole in the rocks. I only got mildly wet when a wave spit up over me which abruptly ended my photo shoot.
Flying owl
By Mariana Silva Owl used in hunting exercises in the Arabian desert.
Morning Hunt
By wendy jensen I spend my weekend mornings "hunting" coyotes around Lake Mead. This one looked like he was hunting also
Sprinklers, Southern Methodist University
By Sean Deuby Shot with a D60, I noticed the play of sprinklers in the sunlight on the SMU quadrangle one summer evening.
Pittsburgh Curves
By Robert Jinks This is the view from Washington overlook, shot with a Nikon D600 and a 70-200mm.
The Spark Of Industry
By Sheri Baker My husband is employed at a machine shop and I wanted to capture him on the job. It took a few shots to get the shutter speed just right so as to get the look I wanted. At the end of the shoot, this photo came out exactly how I pictured it in my mind. Other than the removal of a few dust spots, this is how the photo looked straight out of the camera.
Tranquility
By Balazs Toro After a long weekend in the Canadian Rockies I was lucky to take this photo of the beautiful reflections on Vermillion Lakes, near Banff, AB, Canada, early in the morning on my way home. 10 minutes later the wind became stronger, and destroyed this amazing view.
World of Girl
By Jim Darling In the Blue Hills settlement on Providenciales, we drove past this local beauty salon a few times before stopping to photograph it. Inside we met Rose and her children before the start of her work day.
DOWNHILL MOUNTAIN BIKING
By ben bergh Dropping in off of a vertical wall of sand.
Bixby and Beyond
By Matt Walker It was crystal clear on the coast, except for a blob of fog developing right above the hills in the background. I just started shooting, and hoped for the best. someone started light painting the bridge with a powerful light. I couldn't see them, or hear them, but I knew it was another photographer. I'm pretty sure it helped illuminate the bridge. Shortly after this shot, the fog came in. I got some cool shots with the fog streaming in, but chose this shot as it showed the MW the best.
Red Canyon Waterfall
By Givanni Mikel Back-country waterfall in southern Utah.
Solitude
By John David Richardson Photograph from the series "The Burbs", which explores the unsettling moments within suburban life.
Universe in my hand
By Katya Agatucci "Universe in my hand" was one of my first compositions that I used in photo shop with layers and multiple pictures. When I took this photo, I was really pleased with the settings that i used for this camera because the lighting came out perfect on my hands.
Curious Cow on Green Acre Rd.
By Jennifer MacNeill Driving around the countryside near my house after a rain storm. This cow wanted her photo taken.
Camping Under the Milky Way
By Laura Zirino I woke at 3:00 a.m and saw the Milky Way was right over our tent. I set the focus at infinity because I couldn't see anything in the dark, had my boyfriend light up a flashlight inside the tent (no more than 1 second to avoid blowout highlights) and took this shot. There was no moon so the sky and tent came out fine, but the cliff was completely dark. I did a lot of lightening of the exposure and highlights plus color adjustment in Lightroom to get the cliff detail to show.
Bending Backwards
By Igor Burlak I used a very talented ballet dancer. I asked him to do a crazy jump and he did!
Carbonated Flower
By Katelyn Schuetzenhofer Digital photo I took of a flower submerged in club soda. The goal was to get a nice layer of bubbles for a strange affect and texture.
Light at the end of the tunnel
By Adam Duffy The famous california wedge, here the waves pound on the shore often swells 15-20 feet hit the shore break with neck breaking power, this day was a bit more fun, 6-8 feet and I managed to time it perfect with the sunrise!
Sunset River Crossing
By Daniel Foeller Nothing like kicking off the shoes and walking across a river on a summer night!
Silhouette
By LUKE JOHNSON Setting sun on Kabul with NATO helicopters on a mission.
Waiting
By Sarah Folega Photo taken at Cusworth Hall on a gorgeous bridal shoot. All natural light using white board reflectors. Make up – Make up by Jenni Hair – Alison Jenner Hair Stylist Head Piece – Lottie Loves Vintage Dress – KMR Bespoke Bridal
Searchlight
By Reid Murphy Spending the weekend in the Mojave Desert brought many flashbacks of old cowboy films from my childhood. It's hard to imagine living in such a desolate climate but as soon as the sun goes down it's easy to see why many choose to brave the heat and aridity.
Yin Yang
By Johann Von Carlo Molo This photo was taken at Lower Seletar Reservoir Park in Singapore. My original composition was facing to the left of this photo while waiting for the sun to set and noticed that the light coming from the sun was so orange which created a division of colours in the sky. I had to recompose and got this shot.
Maasai Lady
By christian chiza bahati The Maasai people of East Africa live in southern Kenya and northern Tanzania along the Great Rift Valley on semi-arid and arid lands. The Maasai occupy a total land area of 160,000 square kilometers with a population of approximately one half million people. this photo was taken in kenya.
Eagle Eye
By John Matzick Even though this was shot at 210mm, I was surprised how close this magnificent bird allowed me to get to take this profile shot.
Acadia
By Ben Janson While hiking along the ocean, I noticed this grouping of rocks and how the waves splashed over them. Having brought my welding glass in my backpack, I set up the tripod and used the welding glass as a neutral density filter. As the waves crashed over a 30 second exposure, my camera captured this image.
The Sky is Talking
By Alfred Walker This was taken at around 7:30pm on Jacksonville Beach, right after the tornado on May 17th,2014. All natural lighting no post production at all. Plain scary. I thought the sky was on fire. Just Beautiful.
Air Infiltration
By Matt Hecht I had to do a tactical barrel roll out of a Black Hawk to get this shot of U.S. Air Force Senior Airman Sean Meehan, left, and Staff Sgt. Kane Lawlor providing cover after a tactical air infiltration by a UH-60 from the New Jersey Army National Guard's 1-150th Assault Helicopter Battalion during Operation Hammer North, a training mission at Joint Base MDL, N.J.
The warmth of the daytime seemed like a dream now
By Anjum Singhania Clicked after a hour of effort, this is probably one of my finest clicks.
A Tunnel's Child
By Ahmed Deeb Mohamed Al-lhwane, 12, a Palestinian refugee, Mohamed spending 6 hours a day at work inside the tunnel, he returns late at night while in the morning he goes to school
Summer Rain
By Claire Crouse Just a quick shot taken after a light rain.
Dancing with Fire
By Erika Ward Erin, one of the many seniors I photograph each year. Her dad manages controlled burn prairie fires in Southeast Minnesota and Erin has helped him for a number of years. She is also an amazing dancer. I wanted to incorporate both and am just thrilled with the results. She was so close to the flames that her skin turned pink during the shoot! Such a unique opportunity and I'm so thrilled to have been able to capture it!
Cy Young Award Winner David Price
By William Pruitt I was hired by Nardo's Natural of ABC's Shark Tank to take behind-the-scenes pictures of a commercial with David Price of the Tampabay Rays. We had a few minutes on the field at Tropicana so I quickly snapped this shot from the dugout of Price looking back at his fellow teammates. I could have brought the shadows up but I thought it look better in it's original form. The detail of his uniform and profile. There's no mistaking who it is.
Beautiful Chaos
By Dustin Baker This photo was taken in a school left abandoned after Katrina. Though the place was trashed, there was something beautiful about the way the light hit the mess.
morning glory
By samm belaguin sunrise taken on top of a hill on a resort on an island cove.
Sacrifice
By Wes Carrasquillo Portrait of a basketball player on his way up. I'm so glad he was on-board for taking this picture the way I envisioned it. It truly showed his personality and soul. This was shot on a black background with an Alien Bees unit with attached Beauty Dish. Lightroom for clarity and contrast.
Cherry Blossoms Last Stand – Angelia Fenton
By Angelia Fenton The last of the cherry blossoms
Struggle between heaven and earth
By Robert Ungurianu Struggle between heaven and earth on Mount Rarau, January 14. Rarau Mountains are part of the Eastern Carpathians. The area is usually accessible from May to October.Summer and Winter blizzards bring in Rarau, each in their own way, mysterious and meditative beauty, all against a landscape that combines shades of gray-white limestone with dark green of coniferous forests and alpine meadows at the open, colorful embroidered with mountain flowers. Here I caught the beginning of a storm at 1450m
Rivers of Light
By Steven Short I walk across this bridge daily on my way to class. Finally I made it down to capture the light trails I had envisioned for months! I shot at twilight so that there was still some color to the sky.
Sky of fire
By Vlad Ilaş I think that day was the most beautiful sunset I ever seen, taking a lot of great shots. It was very hard to pick some for publishing, since all looked so nice 🙂 This is one of them!
It's Coming
By Vitali Hantsevich Stormy morning near the Island In The Sky.
NotSmart
By Duncan Cunningham Tribute to artist Jeffrey Smart
PERFIL DE OTOÑO
By Francisco Tenllado Digital Photo
Stasis
By Emma Canfield This image is part of a new and still evolving body of work, exploring the relationship between the human figure and expansive natural settings. A single figure juxtaposed against living and inanimate components of the natural world is used to question our relationship to nature, and perhaps to provoke thought and dialogue about our future role on this planet. This image was captured at Sequoia National Park
I am alone
By Vijay Kant Pansari Sand Dunes
Ruck's Daily Plunge
By Danielle Mitchell There is no dog who loves water more than this one. He is the Michael Phelps of dogs! I was out experimenting with my new camera and ended up getting this beautiful shot of Ruckus on a beautiful Texas day!
Baby Cardinals Abstract
By Mike Cable I found this nest of baby cardinals in my backyard. I had to climb the tree and hang from a branch while holding my Canon G10 to get the photo. It took at least 30 shots before I managed to get the one I wanted.
on cloud nine
By Robert Sommer It was the first time that i was on this small island Heligoland in the nort sea and it was absolutely amazing. These Northern Gannets are everywhere and you can watch them and take picture right next to them. They are on top of a cliff, 60m above the sea. It was really a great experience! =)
The Rocks
By Rodolfo Lara Fotografía tomada en Creel, Chihuahua, México. Piedras naturales en forma de hongos de varias dimensiones. Camara Nikon D7000 Lente Sigma 10-20 10 mm, 30 seg,Iso 3200, f/5
Samba
By Undine Vinh Took this shot during a samba show and loved the lighting. It gave the whole scene a very dramatic and passionate kind of feel.
Running Water
By David Tuskowski The stream at Southford Falls State Park in Oxford CT was running strong after a day of heavy rain.
Pacaya
By John Crux This is the eruption of Pacaya Volcano in Guatemela. Earlier in the day local towns had been evacuated and flights had been cancelled in the capital's airport. However by the afternoon things were returning to normal, and myself and a few other lucky visitors were allowed access in to the park. To get this shot involved waiting till night to capture the glow of the lava, and then hiking across smoking rocks in the dark!
Lagoon Sunset
By fabio tomat Sunset with a long exposure
Damnation Creek
By Jarred Decker My wife and I took a road trip down the west coast. She had never seen the redwoods. This was taken on the Damnation Creek Trail, just south of Crescent City, Ca.
Alone in the crowd
By Nathan Hess Walking around during the Make Music Pasadena festival, I spotted this woman watching an act on stage, just a few steps back, completely separate from the rest of the crowd.
Maci
By Thanh Tran A photo I did with my friend Maci.
Pretty in Pink
By Susan Pitts The first signs of spring in Kansas are usually the beautiful pink blossoms on the magnolia trees. This one was just starting to bud when I took this shot.
Milky Way Rising
By John Dale The milky way rising above Crater Lake at about 1:00 AM.
Little Lady
By Heather Clapp This cute little lady bug was hanging out in my back yard just waiting for her photo shoot.