Five Under 20: Young Photographers You Should Know
They boast legions of followers, shoot projects for brands like Nike, and have photos on the covers of bestselling novels. They are some of today's hottest photographers—and they are all under 20 years old.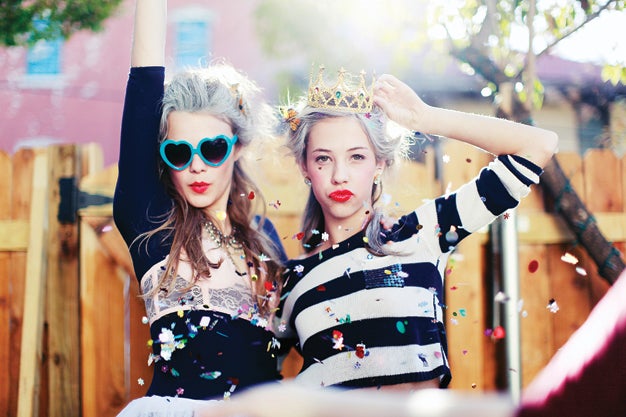 Young photographers today find inspiration, share expertise, and develop their photography in ways that previous generations couldn't have imagined. To learn how this group of teens has become so successful so quickly, we spoke to some of the most talented (and most followed) photographers of the under-20 set. Though they all have plenty in common, each in this cross-section has their own unique relationship to photography.
It's All About Play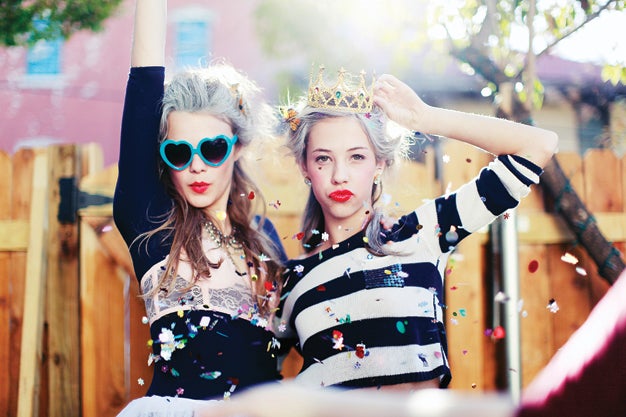 Ann He
Nineteen-year-old Ann He took the Marie Antoinette-inspired image above when she was a mere 17-years-old. Now a student at Stanford University, this enormously talented fashionista has been hired by the likes of Nike and America's Next Top Model, and has been published in numerous blogs, online zines, and print publications.
For He, the passion for fashion photography grew out of a childlike desire to play. She and her school friends would descend on local shopping malls, forage for clothing and accessories, and then organize ad-hoc fashion shoots. Her sometimes spirited, sometimes poetic images ultimately found their way into her Flickr stream and then beyond.
"I guess you could say that I was 'discovered' on Flickr," says He. "The pictures often ended up on Flickr's 'Explore' tab, and that led to lots of traffic and followers." Today, her work is all over the internet with substantial presences on Tumblr, Instagram, Facebook, BlogSpot, and of course, Flickr.
Teen photographers tend to truly enjoy photography, says He. "Present-day technology has made for the democratization of the medium. Everybody has great cameras and software, and can produce technically compelling images. We're often not all that perfection-oriented, and the attitude is more casual than it possibly once was," she says.
But He warns against drawing broad conclusions about young photographers. "Sometimes they seem to pull from the same pool of image types," she says. "You have people doing road tripping, documenting teenage life, flowers, and Alice in Wonderland or mythical shoots. I've seen a million Ophelias. I don't think it's important to focus on an individual photographer or one body of work. What's interesting is that companies like Levis and the New York Times are hiring young photographers, because, in a cultural sense, they see us as important and worth paying attention to."
_**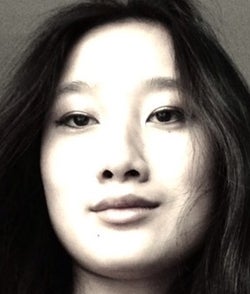 __Ann He**
This fashion photographer from Dallas, TX has been published in international fashion magazines, blogs, and websites, and was also one of five finalists in Seventeen magazine's 2011 Pretty Amazing contest and a 2012 American Visions medal winner in the Scholastic Arts and Writing Awards. She is a freshman at Stanford University. See more at www.annhe.com._
The Fine-Art Attraction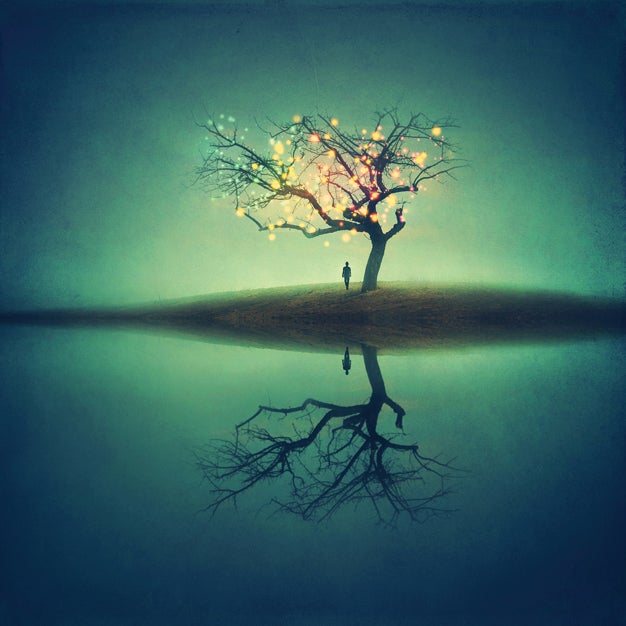 Felicia Simion
Like Ann He, Felicia Simion of Bucharest, Romania, dove enthusiastically into photography at a very young age. Photo sharing sites introduced Simion to compelling photography and inspired her to attempt to make her own images. The creator of the dream-like scene on the opposite page, Simion discovered photography (and photo illustration) as a visitor to the DeviantART website when she was thirteen. "I remember falling in love with [photography] instantly," says the now-19-year-old. "I knew that this was what I wanted to do for the rest of my life." She purchased her first camera, the Canon EOS Rebel XTi, because, among other reasons, "it was popular among my favorite [online] photographers."
Simion does little to actively grow her followings on Facebook, DeviantART, or on her personal website, but her online presence has catapulted her to phenomenal success by Internet standards. Her Facebook page boasts 73,000 Likes and over 4,500 comments. Her DeviantART pages have garnered over 2.3 million page views and 43,000 comments, and have led to image sales for book covers for bestselling authors such as Paulo Coelho and Elizabeth George, as well as online usage by the BBC, Yahoo, the Irish Times, and other news websites. She looks forward to the day when she can support herself through her photography. "It will always be the greatest passion for me. Receiving commissions and assignments will only help me develop my style further."
How does Simion see "young" photography? "I think today's photographers have somewhat nontraditional goals. They're not motivated by the desire for gallery shows or money, but they want to create for the love of art, with a desire to share. They want their art and experiences to inspire others."
_**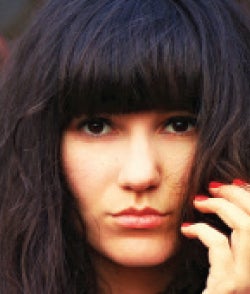 Felicia Simion**
Born in Craiova, Romania, this 19-year-old is a student at Bucharest's National University of the Arts. She has either won or been a finalist in competitions including Travel Photographer of the Year, Sony's World Photography Award, and the 2013 Teen Photo Photography Contest at teenagephotographer.com. See more of her work at feliciasimionphotography.com._
A New Approach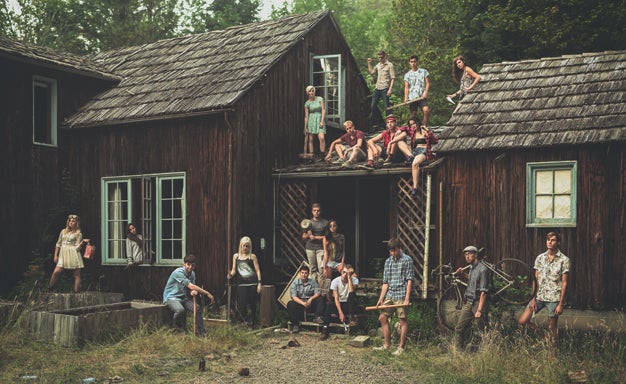 Brendon Burton
Brendon Burton, the 19-year-old from Eugene, OR, who created the large, composited group portrait on page 53, also sees teenagers as taking a new approach to photography. "I think a common trait among young photographers is a shared perspective on the world around them, along with a fascination for storytelling and documentation of [our] lives. [We're] pushing the boundaries of art and how it can be shared by a community," he says.
Photo sharing sites and apps have also been instrumental in the development and dissemination of his photography, says Burton. Both Flickr and Tumblr have produced large and avid audiences for his work. He wields online resources for distinctly different ends. He uses Flickr and Facebook for showcasing individual pieces, while "Tumblr is a great way to keep a [running] blog of all your work, almost like a photo journal." Instagram, he says, is invaluable for its utility as a mobile photo platform.
Says Burton: the Internet has made the art community "an even playing field" and presents enormous opportunities for young artists. He believes that success and popularity are based on the merit of their images, and not on who they know, what school they attended, or their access to major media markets.
_**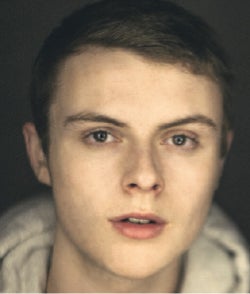 Brendon Burton**
Now 19, Burton developed an online following in 2011 with a 365-day self-portrait project that was featured in articles at the Huffington Post, PetaPixel, and on MyModernMet.com. He currently resides in Eugene, OR, where he attends the University of Oregon and majors in photography and journalism. Visit his website at www.brendonburton.com._
Taking a Different Path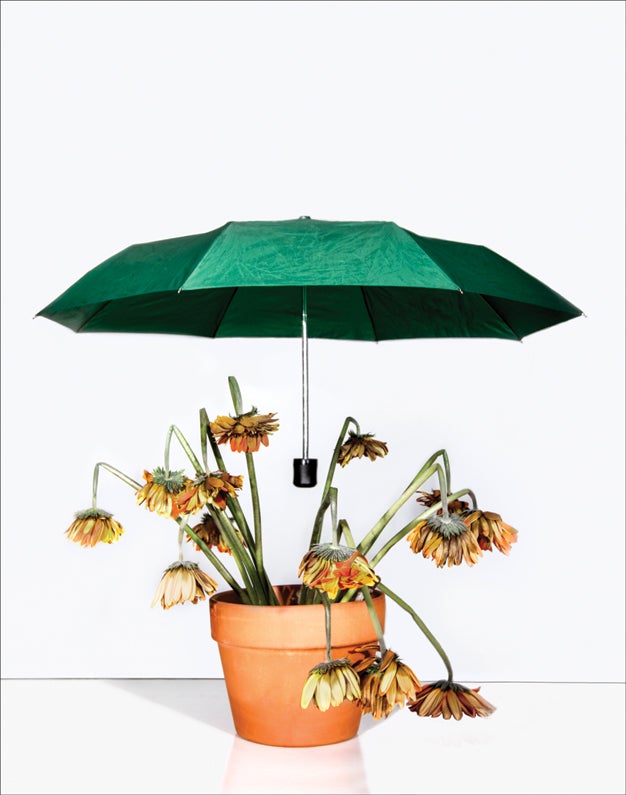 Max Wolens
Unlike his peers, 18-year-old Max Wolens of North Dallas, TX, could be the exception that proves the rule: While he posts his photography on a personal website, he otherwise makes only limited use of Internet resources. Instead, this young photographer finds almost everything he needs in his St. Mark High School's photography program.
"I have such strong support for my work from my teacher and classmates, I really haven't had to rely on the Internet for it," says the photographer.
Some of Wolen's strongest images are studio still lifes built around a concept such as an implied cause-and-effect relationship between objects. Like his shot of the umbrella-shaded sunflowers on the facing page, his pictures are deceptively simple, solidly composed, with clean upbeat color palates, and sometimes a delicious streak of humor. The sunflowers belong to his Self-Destruction series, in which, he recalls, "I brainstormed causal relationships between common objects that could be juxtaposed in a way that clearly spelled doom. Plants and their need for sunlight and water immediately came to mind."
_**
Max Wolens**
An 18-year-old high school senior in North Dallas, TX, Wolens was twice honored as one of Texas' top ten high school students by the state's Association of Photography Instructors. He has won more than 40 photography awards, including First Place in Adobe's Teen Photo International Contest. You can see more of his work on his website, maxwolensphoto.com._
Natural selection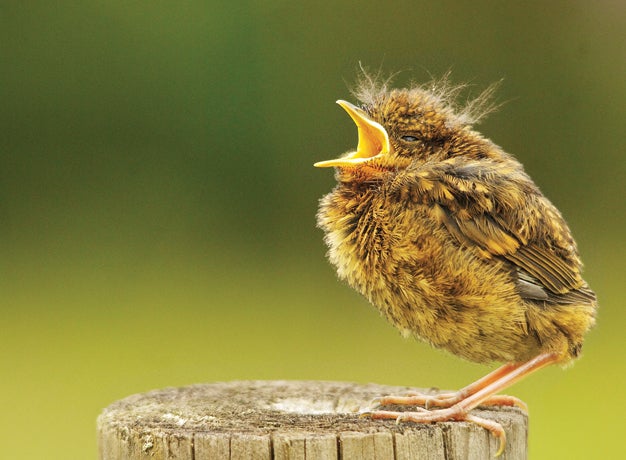 Alex Berryman
Alex Berryman, a 16-year-old A-Level student from Fleet, Hampshire, UK, specializes in wildlife photography and has a closet full of awards to show for it. "I dedicate the vast majority of my spare time in trying to achieve the best images I can and using [them] to share amazing wildlife with others," says the photographer, who captured the fledgling robin below.
This intense desire to share—if not profit—from his images is something Berryman has in common with many of his generation. One of its hallmarks, Berryman feels, "is [that for us] photography is increasingly seen as a hobby rather than a career aspiration. One reason, I think, is the unpredictability of the industry, [but also] because well-paid areas of photography are seen as so highly competitive.
"Young photographers are also very willing break rules and experiment," he continues, "which undoubtedly results in unique images." He cites his unusual series of kingfisher portraits which we hope will soon to be uploaded to his website. In them, he shoots the birds directly from below for strikingly abstract depictions of the creatures that are usually portrayed more realistically. He's grateful for the ability to share them and for the help he received in the form of tips for photographing kingfishers from—yup—a nature-oriented photo-sharing website.
**_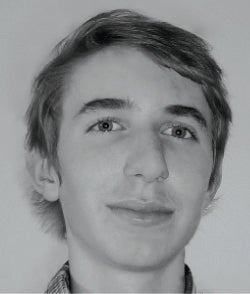 Alex Berryman_**
This 16-year-old from Fleet, Hampshire, UK, started shooting at age 12, focusing on wildlife, birds, and insects. Among the dozens of photography awards to his credit, he's most proud of being dubbed Junior Photographer of the Year (2013) by the Zoological Society of London. See more of his wildlife and landscapes at www.alexberrymanphotography.co.uk.