My Project: Laurent Chehere's Floating Houses
This whimsical essay will float your boat and your house too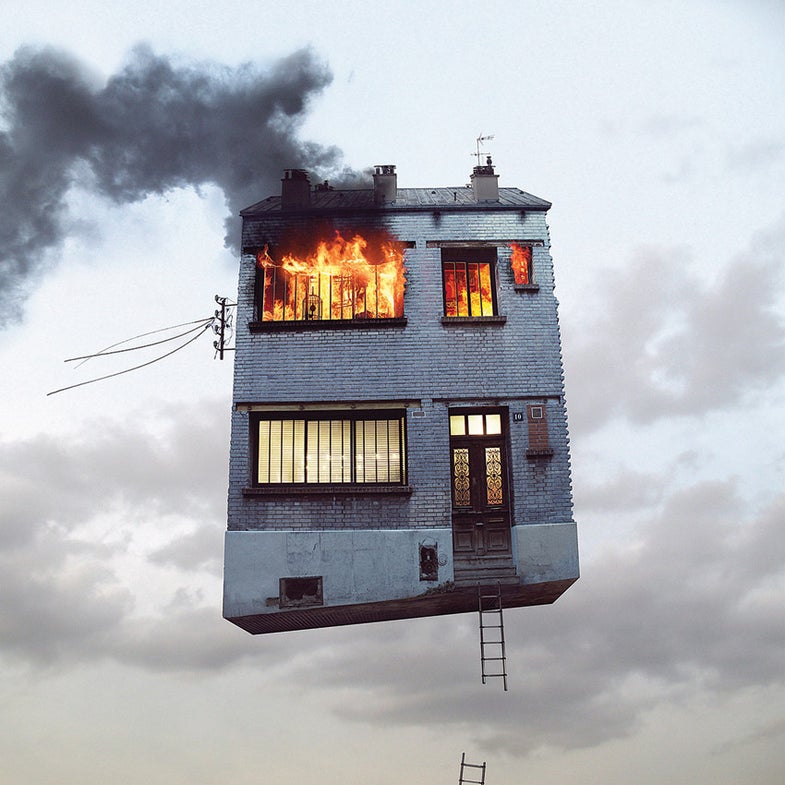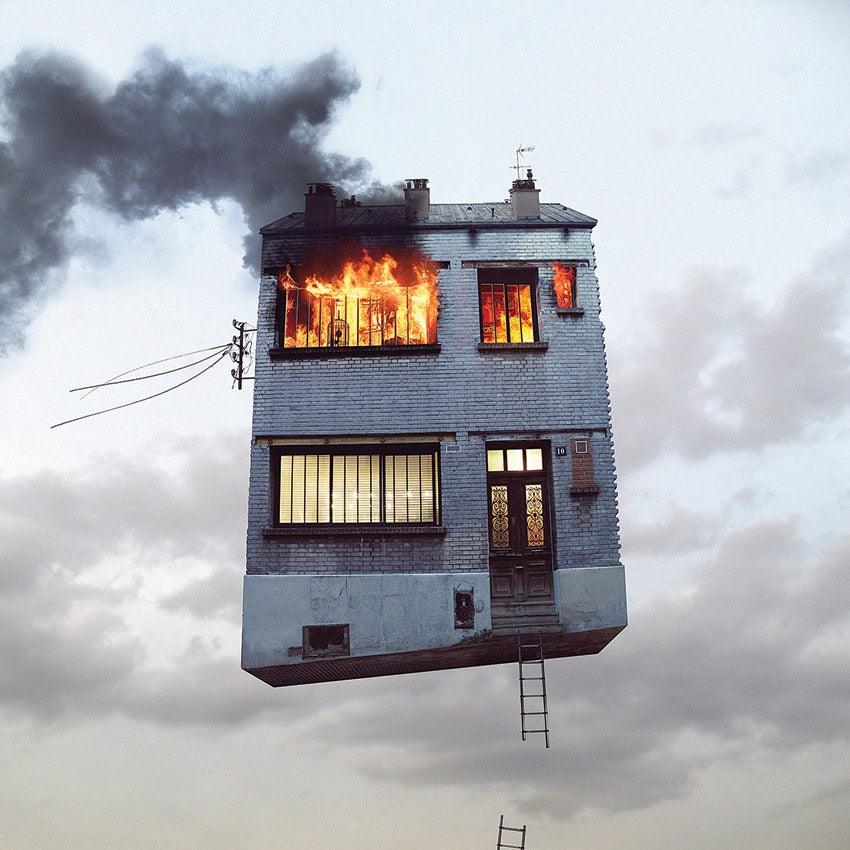 When Parisian photographer Laurent Chehere first began shooting some of the buildings in his city's less-privileged outlying neighborhoods in 2007, he hoped to "show their hidden beauty," he says, "by getting them out from the anonymity of the streets." He did this in the most literal way possible, with the creation of his series Flying Houses.
The commercial pro, now 41, didn't want to just displace these buildings physically. "I wanted to help them tell their stories, real or not, funny or sad," he explains.
So after photographing them, he began weaving fantastic narratives for the buildings using Adobe Photoshop, often inspired by the plots of films: ranging from childrens' classics such as Albert Lamorisse's The Red Balloon and Hayao Miyazaki's Howl's Moving Castle, to art-house favorites by the likes of Marcel Carné, Federico Fellini, and Wim Wenders.
The idea for each image was inspired just as much by the character (and people) of the neighborhoods, including urban Parisian districts Ménilmontant and Belleville, as well as quieter residential areas, with casts of characters ranging from gypsy caravans to circus clowns, and buildings that might be "an old erotic cinema in Pigalle, a small neighborhood café, or a pretty little house in a boring suburb."
After shooting hundreds of images with his Canon EOS 5D Mark II—typically in the same area in the same light, he would sit down to make his careful composites. Incorporating the buildings against their background skies as well as dozens of collected added details—graffiti, assorted windows, flying birds, and phone cables for each building's "tether."
Some may be recognizable as direct cinematic references; "Red Balloon," for example, and "Circus," which pays tribute to Fellini's La Strada_. Others are more about the neighborhood: One portrays the often dangerous passage undertaken by Paris' immigrant population as_ a "far-from-charming Noah's Ark."
With 18 photos in the series completed, Chehere is now in the process of compositing an added 20 for a book that will be published next year; he also has a show opening November 1 at New York City's Muriel Guépin Gallery.
Chehere says the works are as much about the imagination of the viewer as his own. "In the end, everyone makes their own stories of the Flying Houses."
Laurent Chehere is commercial and fine-art photographer based in Paris. See more at [laurentchehere.com](http://laurent/ chehere.com).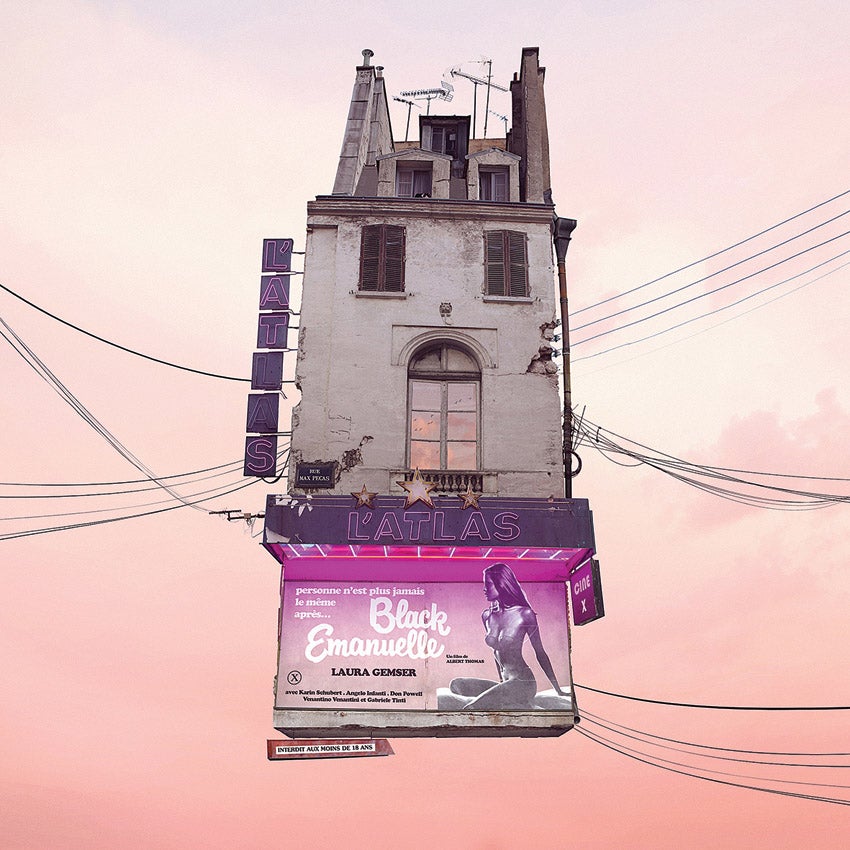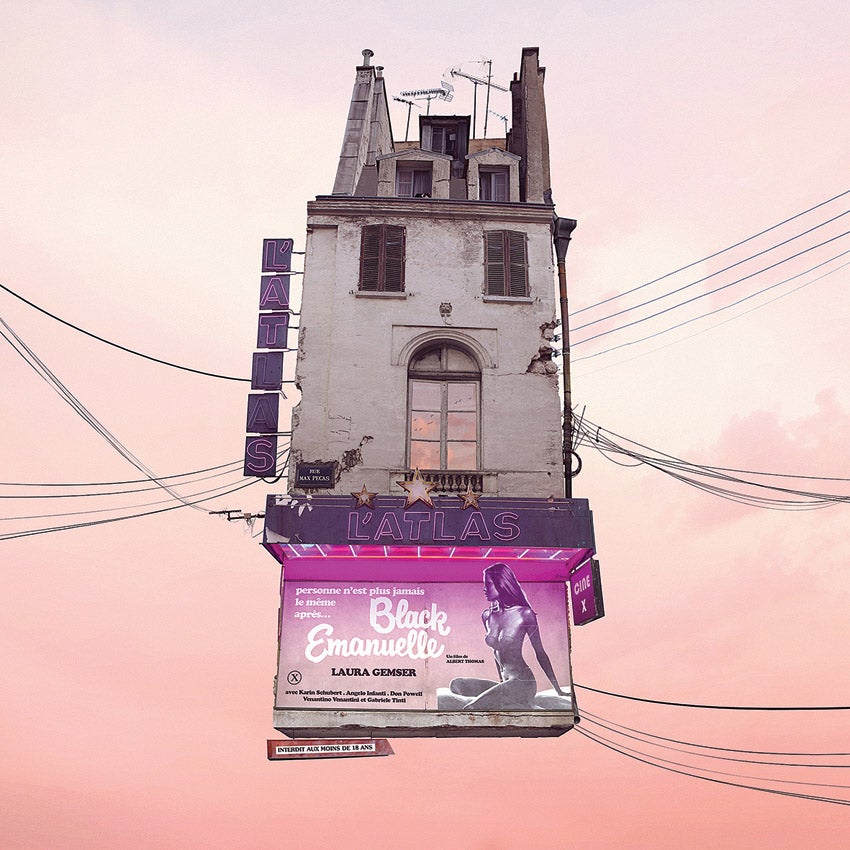 The Cinema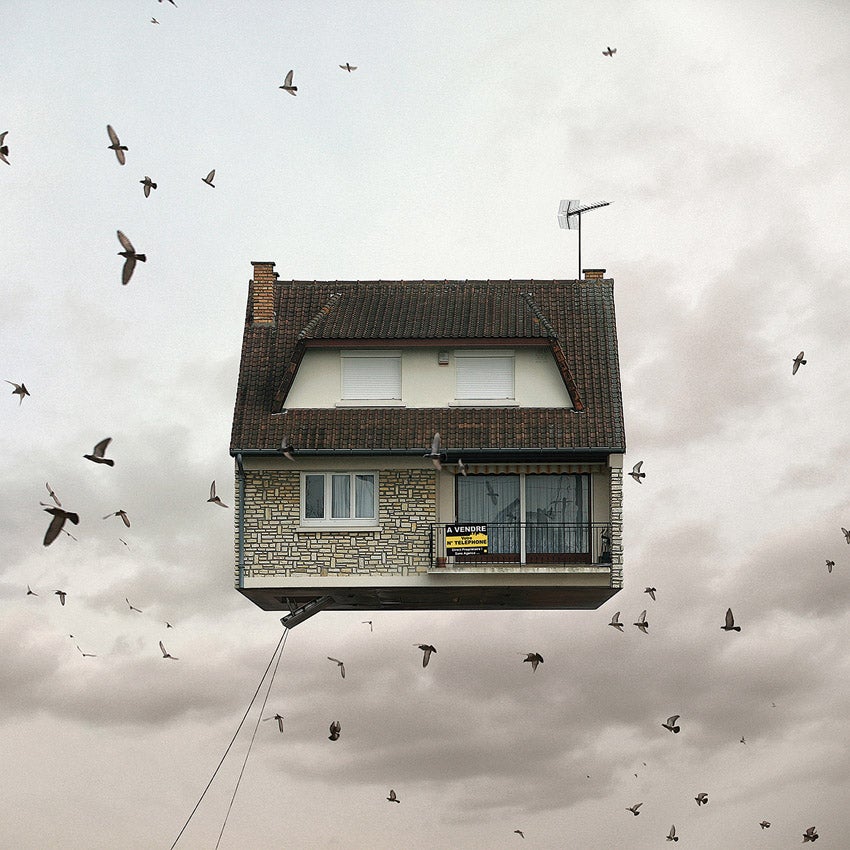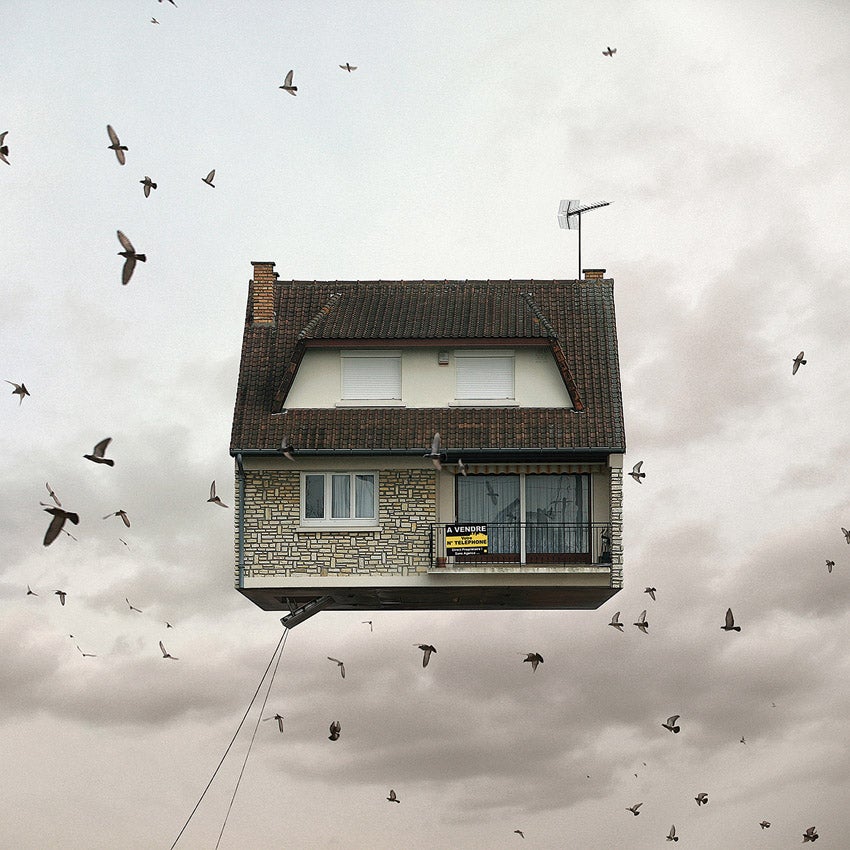 For Sale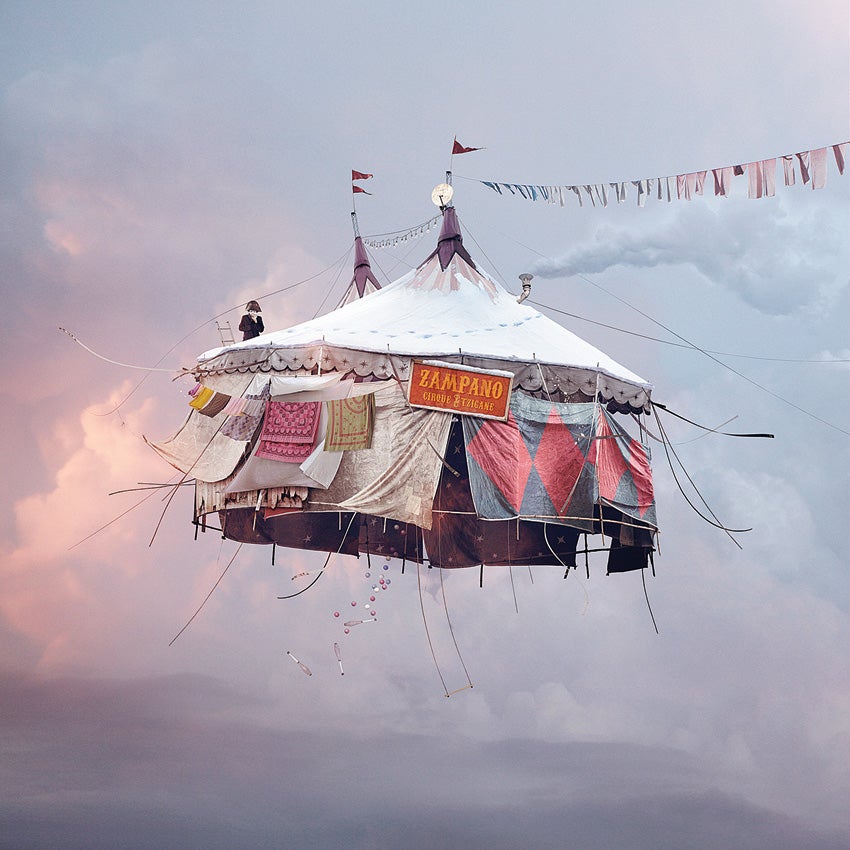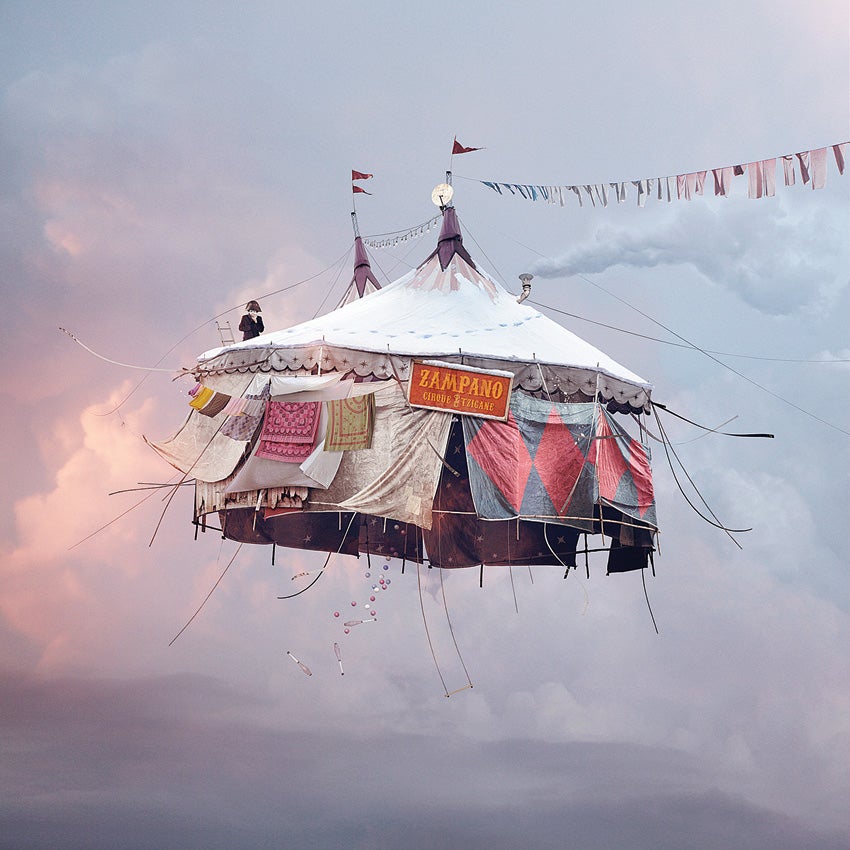 Circus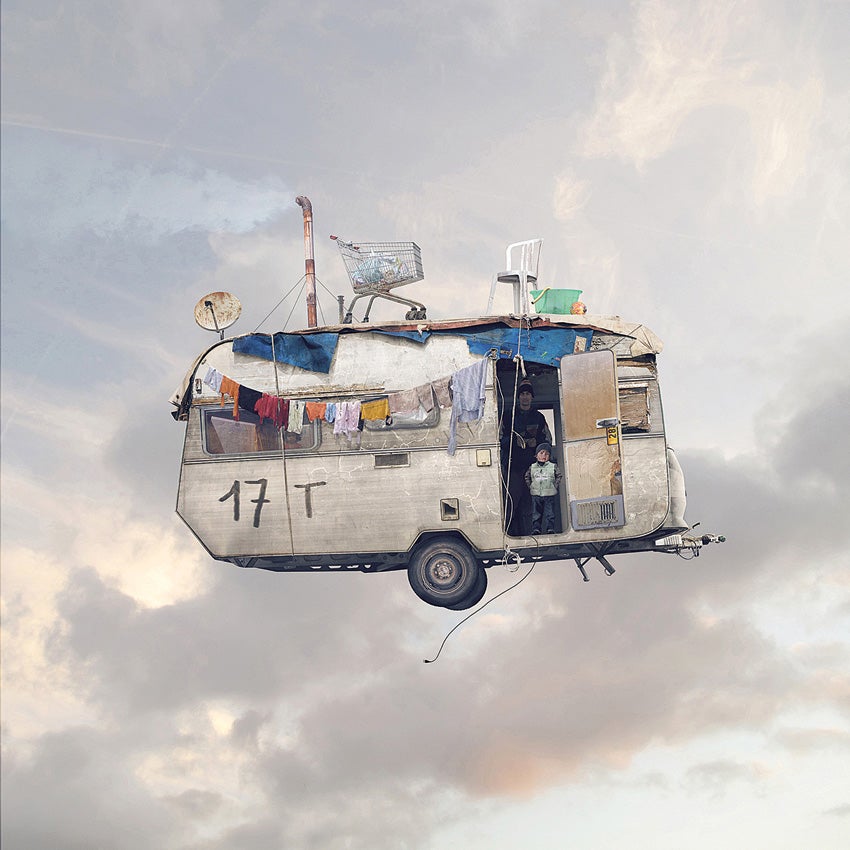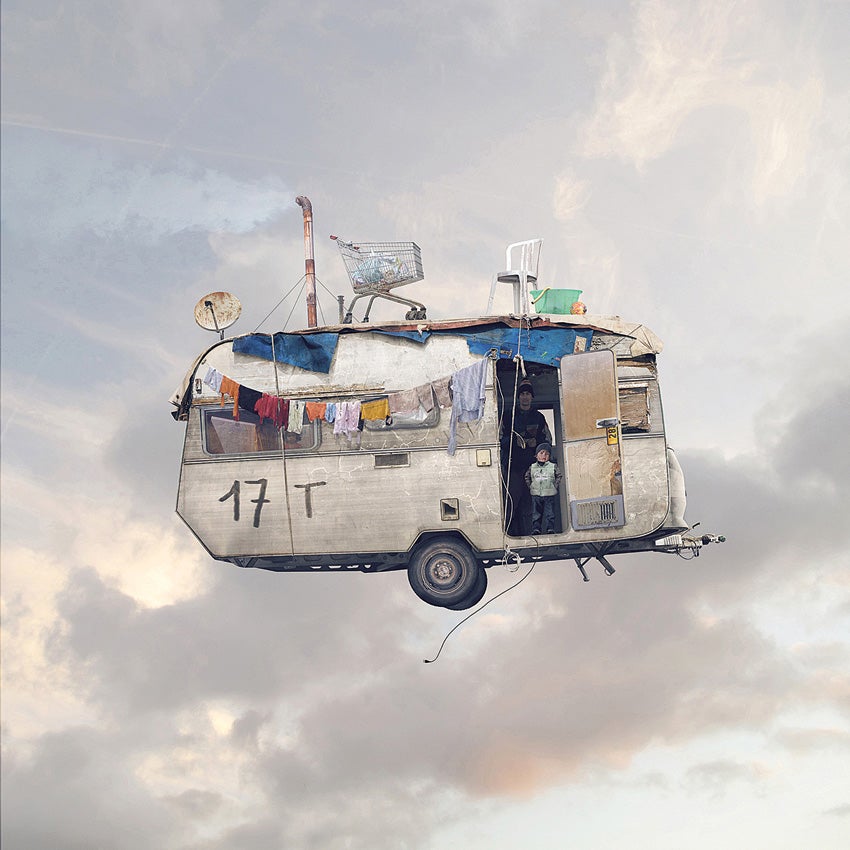 Caravan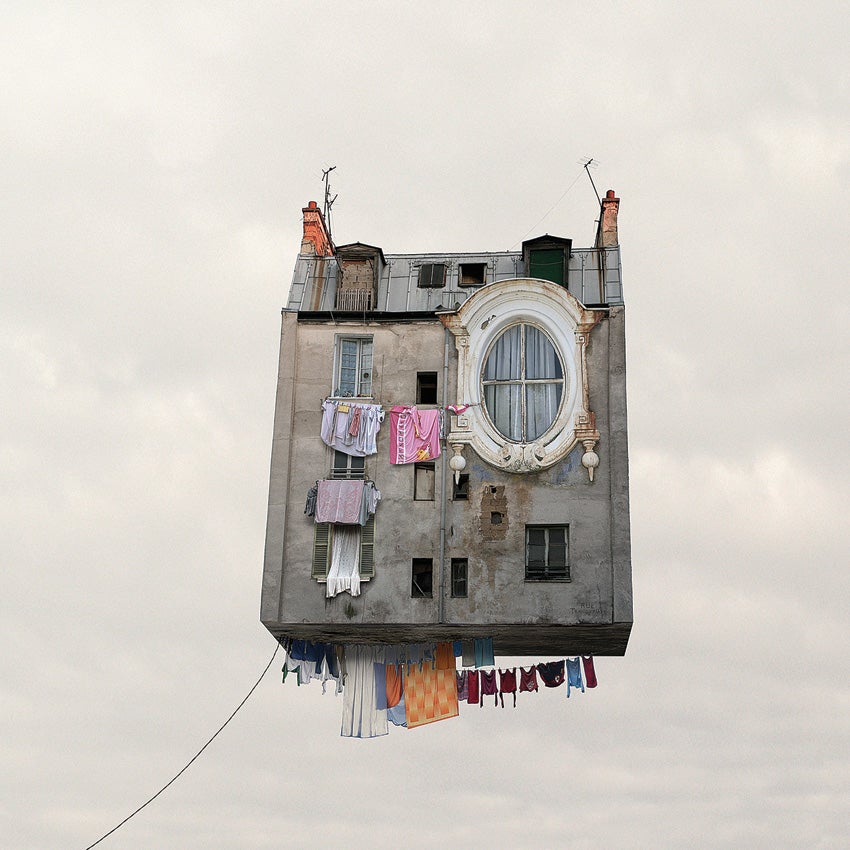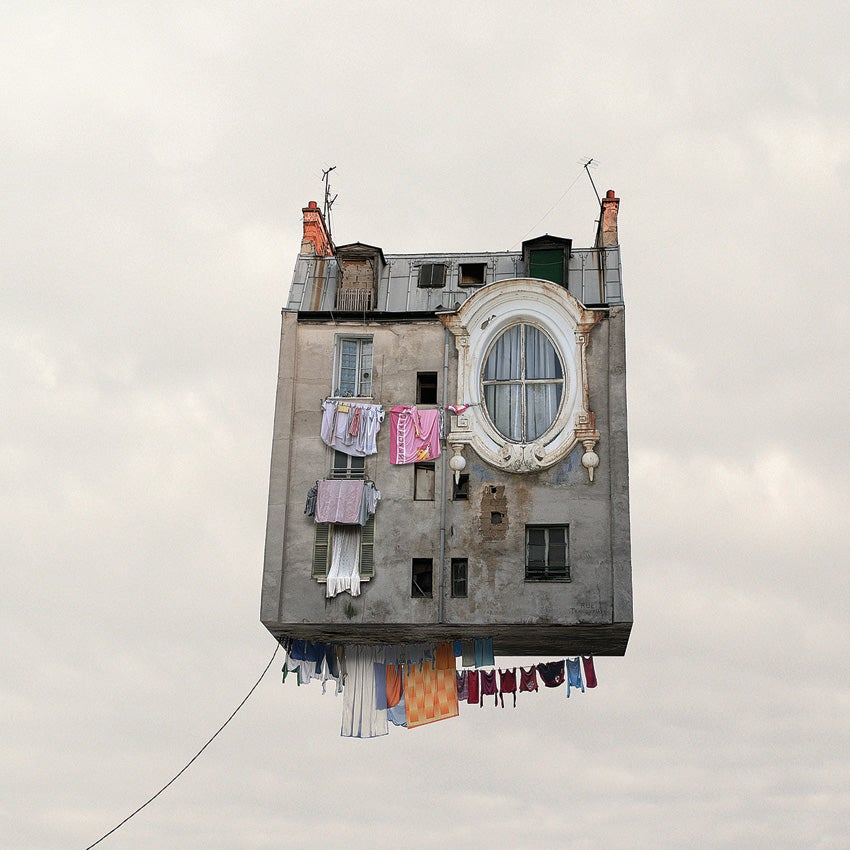 Linen Which Dries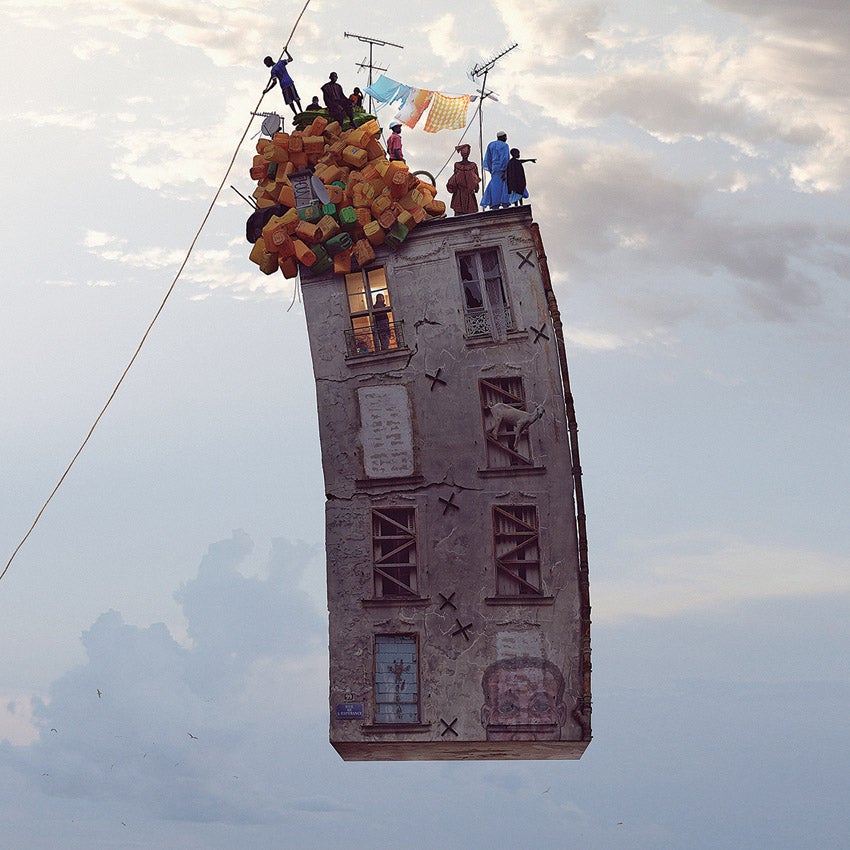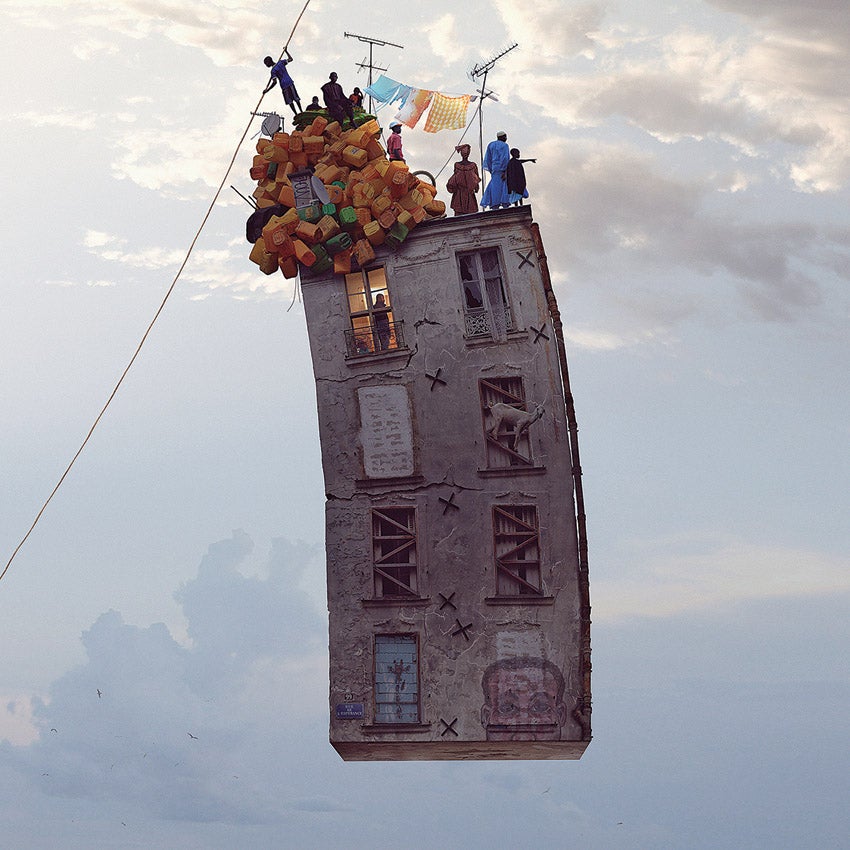 The Great Illusion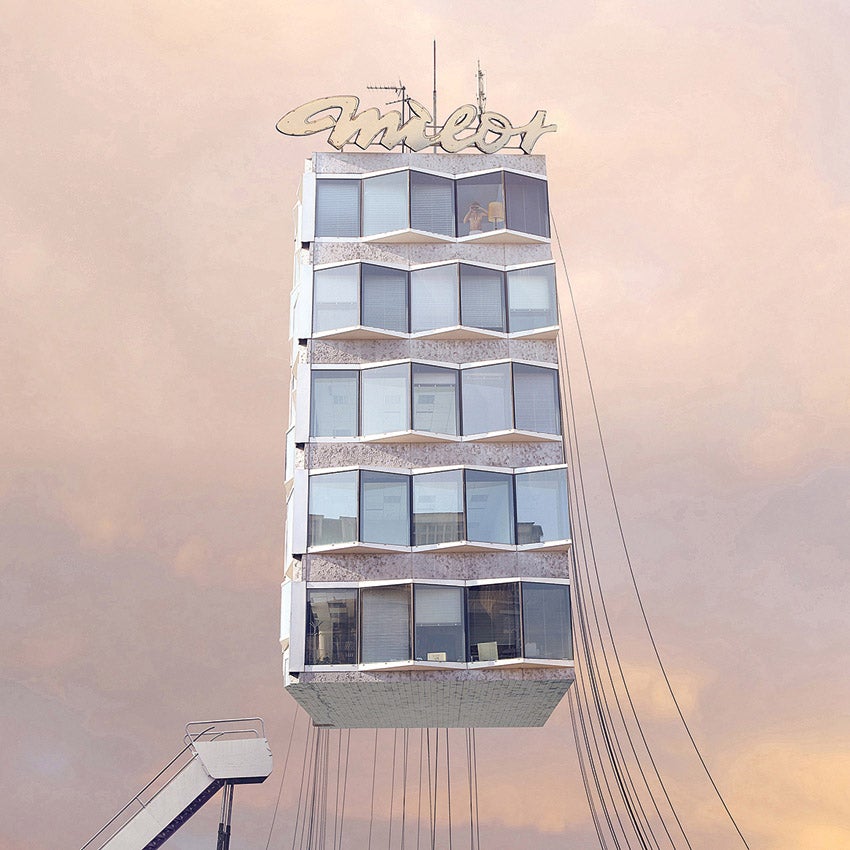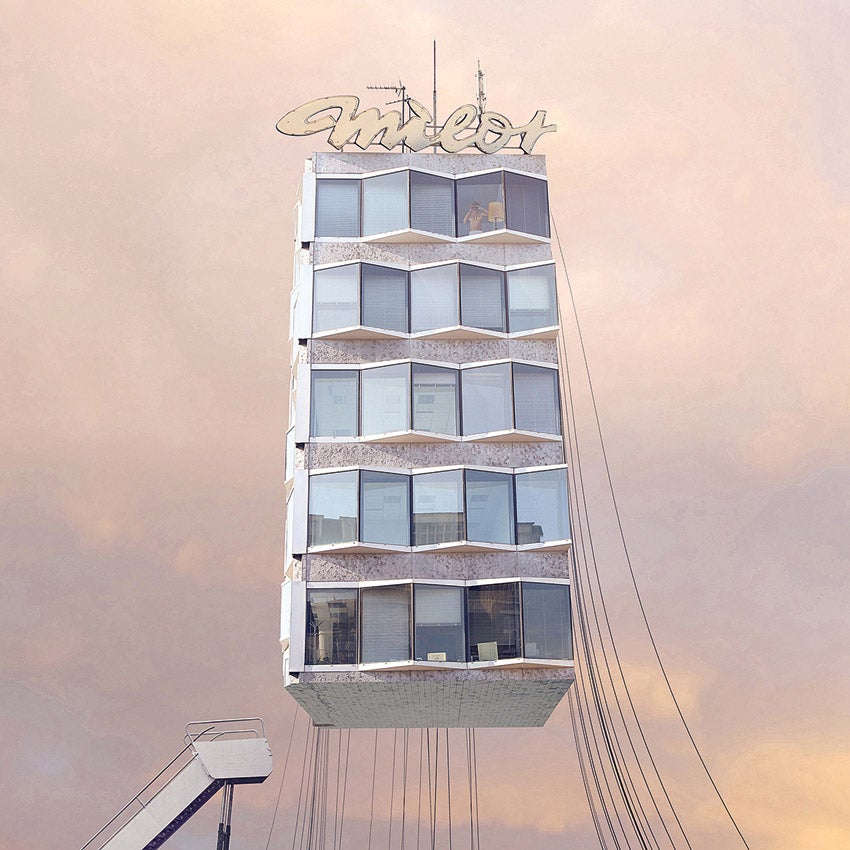 The Voyeur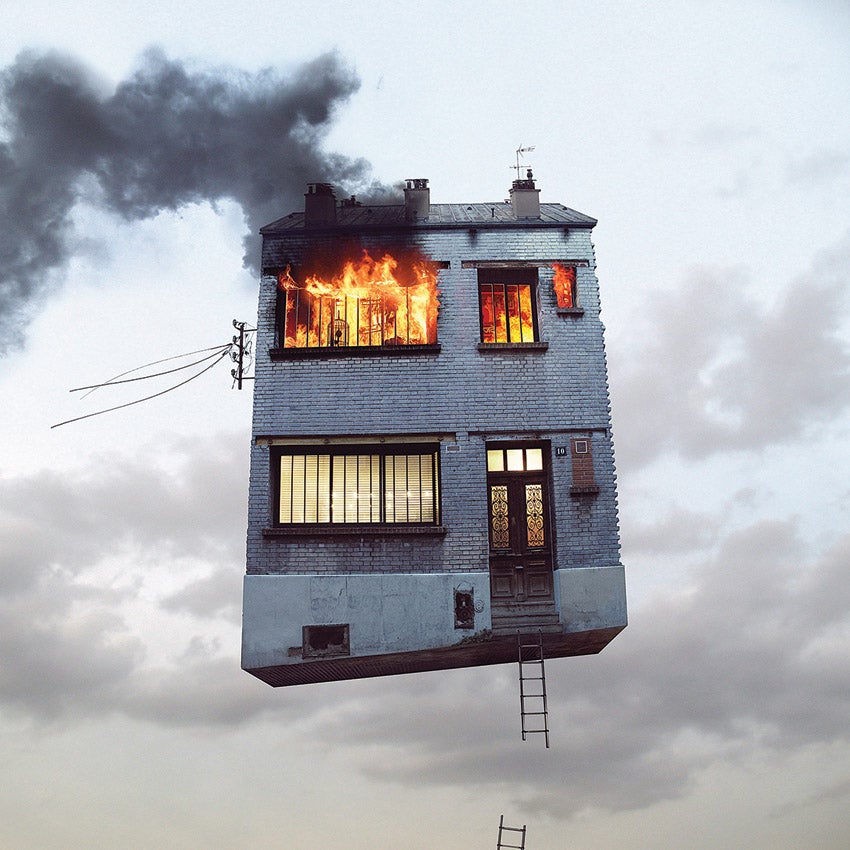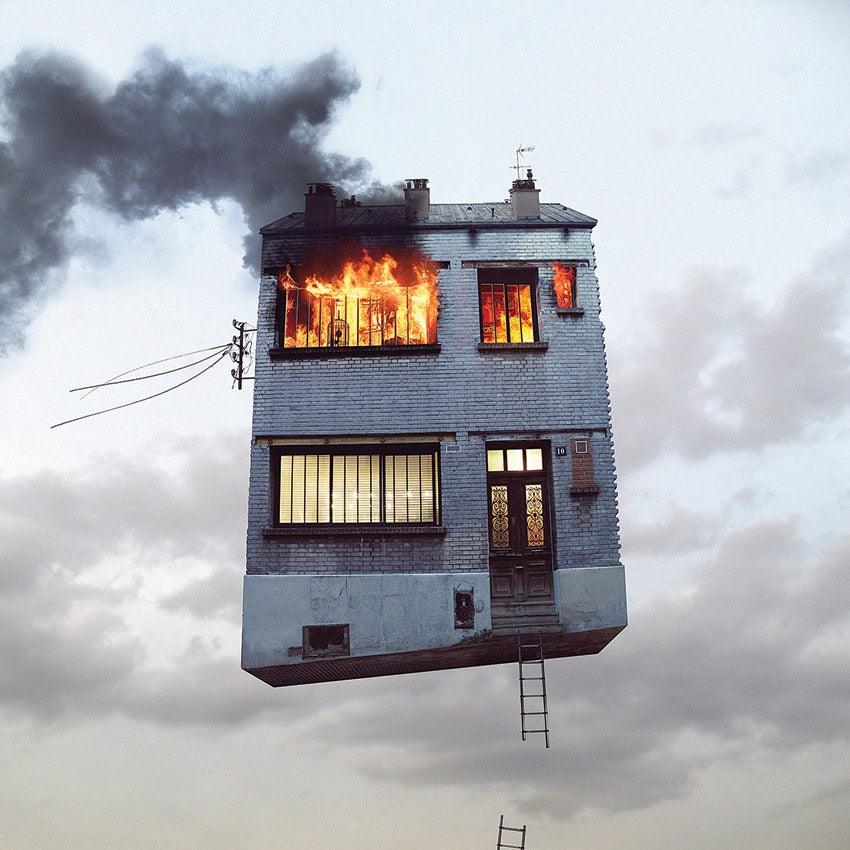 Fire
Fire