How To: Take Great Family Photos
Capture your family's personality in pictures with these tips from the pros.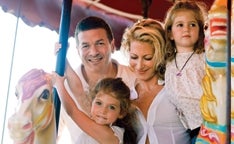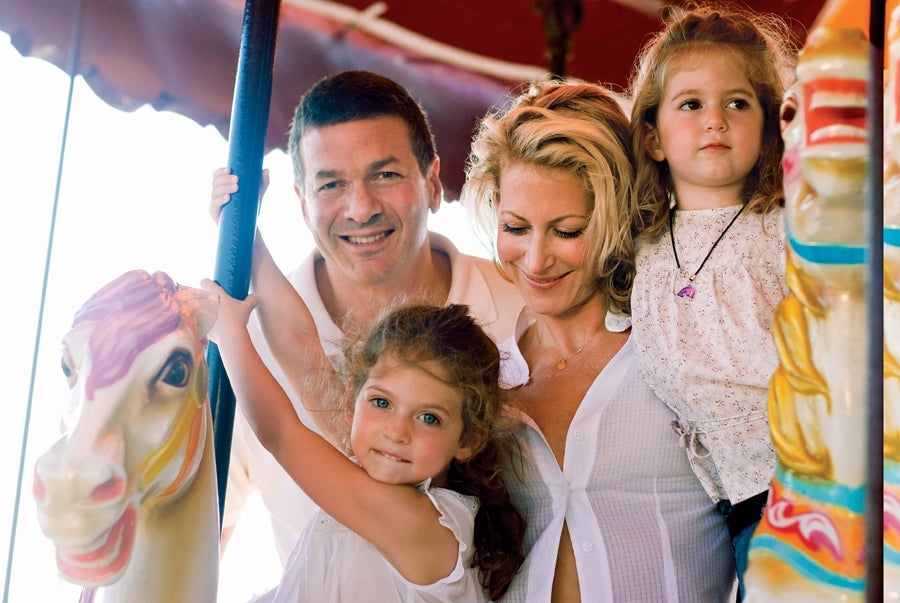 Keep-It-Real
We asked a dozen successful amateur and pro portraitists for tips on better family photos. Our interviews turned up a surprising number of common strategies for succeeding with this classic subject. Here's how they suggest you capture your family's personality in pictures. *Keep It Real*Small reminders of daily life are more precious than posed images. The family pictures that will mean the most to you (and others) will be the most candid. Try to capture family members interacting with each other and the world around them. Keep from directing or posing people—it may vex your subjects and reduce your chances for good photos. (Above Photo) Pro Sue Barr chose a Coney Island location for this family portrait. It lent color to the background and coaxed lively expressions from the kids.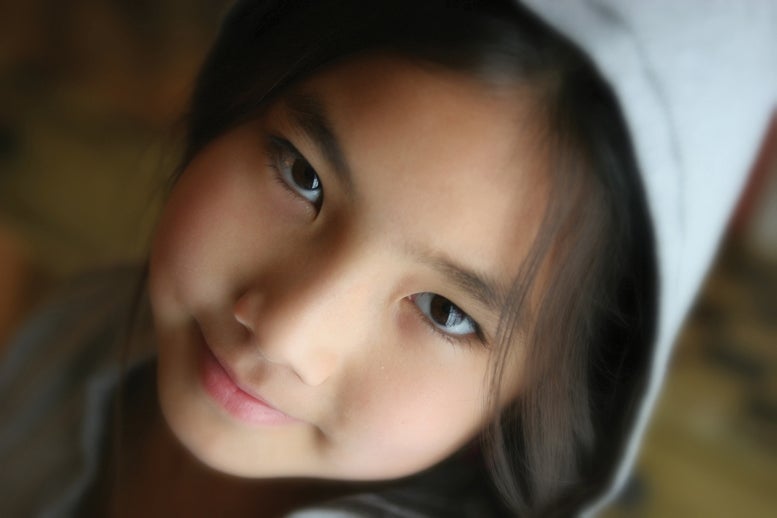 Don-t-Make-It-A-Big-Deal
*Don't Make It A Big Deal *"I shoot my children not just during the holidays, but almost daily," says Bing Liem, who lives in Ridgefield, CT. "It lets me document their lives and physical development, plus gets them comfortable with having a camera around." At the same time, Liem learns more about photography in a risk-free environment with willing models. (Above Photo) Shallow focus helps hold viewers' attention exactly where you want it.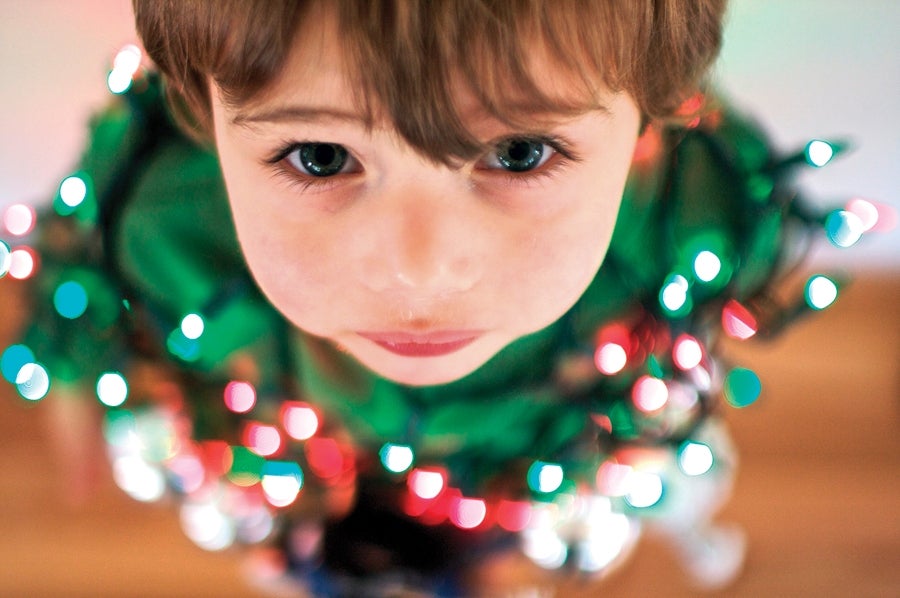 Tell-A-Story
*Tell A Story*Shetha Nolke of Portland, OR shot the above photo of a boy encircled in holiday lights and it's more than just cute. The lights were strung by an older brother, and you can see in the child's eyes the years of teasing he's taken from that sibling. Says New York-based pro Andrew Matusik, who took this black-and-white group photo, "I shoot my family like I'm doing a photo essay. I want the photos to tell a greater story and show the bigger picture. To do that, I look for narrative elements that can tie the images together, like the grandchildren in my shot here."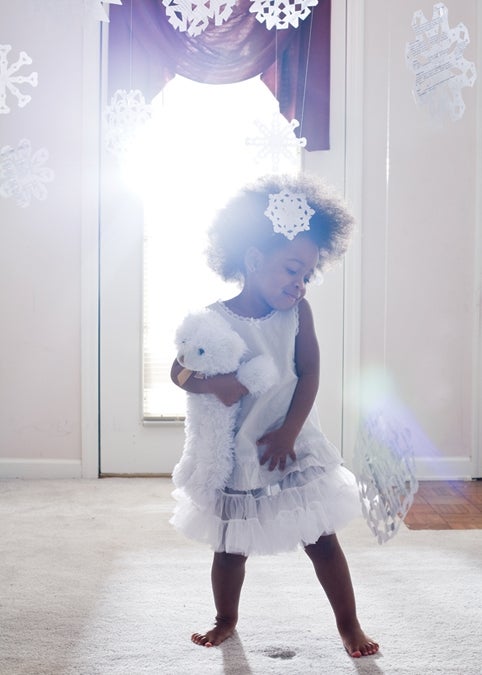 Staging-Is-Okay
*Staging Is Okay*While it's not good to pose people, it can help to stage a shot. Know, for example, where the best light in your home is, and coax your subjects into it. If possible, declutter those spots beforehand. Sue Barr, a pro based just outside of New York City (www.suebarr.com), recommends semistaging a shot using wardrobe. "Try to dress everyone in similar tones—it will visually unify the group and makes exposure easier, too. Not too matchy, though."(Above Photo) For this after-dark shot of his child, Teddy Madison mimicked daylight by placing his strobe out on the lawn.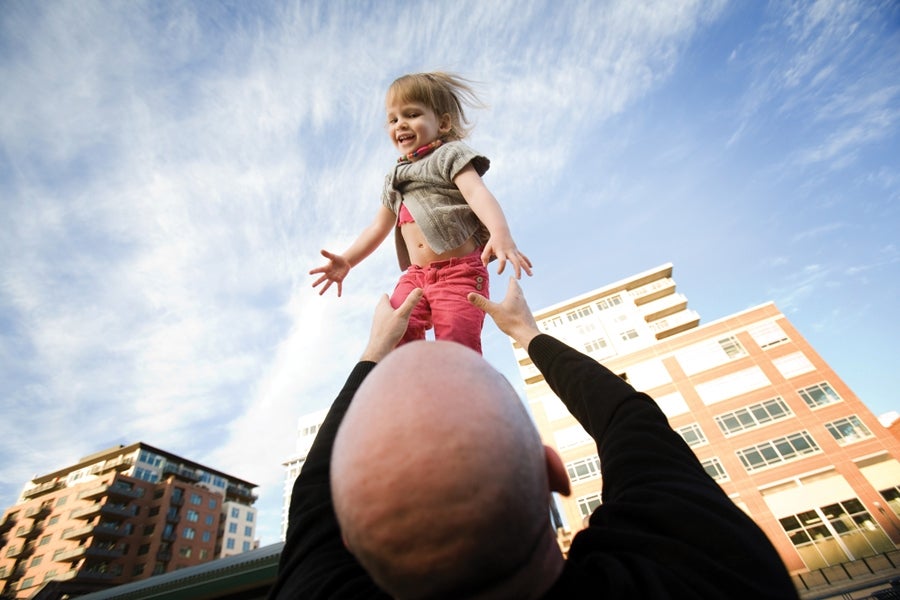 Make-The-Location-Count
*Make The Location Count*If you're not shooting at home, look for colorful locations that your subjects will find stimulating and distracting. Zoos, carousels, circuses, and amusement parks will banish lifeless expressions and drab backgrounds. "Make sure your subjects are having fun," says Teddy Madison, a pro from central Georgia who specializes in families (www.exodusphoto.com). (Above Photo) Interaction is the key to great family portraits, says Charlotte Geary.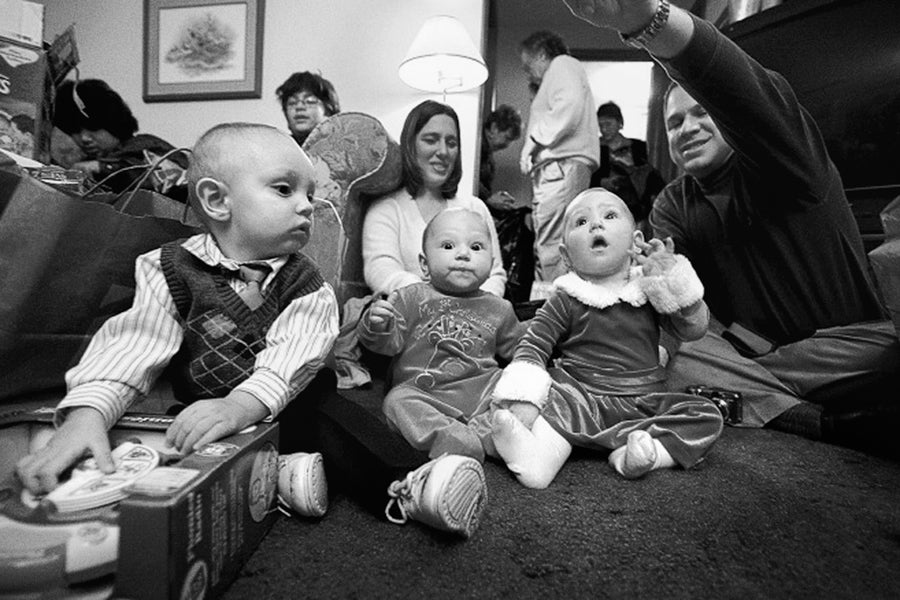 Look-For-A-Full-Range-Of-Emotions
*Look For A Full Range Of Emotions*Grab your camera, even when family members are bored, tired or cranky. The tendency is to shoot only when a scene seems funny or "sweet," but sweet just tells part of a family's story. Every emotion your parents, siblings, or children display is worth capturing—fascination, tears, passion, even boredom.Interaction between family members will prompt these emotions. "I try to tease out character by prompting unscripted behavior," says Charlotte Geary, a pro from Manitou Springs, CO (www.charlottegeary.com)."I give vague suggestions instead of specific poses. I'll ask, for example, that subjects touch or hold each other, or I'll say, 'Try to make her laugh.' They interpret my requests, and the reactions usually look natural and realistic."
Stay-Awhile
*Stay Awhile*When working with groups, be patient. Eleonora Chornaya, a pro from Kiev, Ukraine (www.evachornaya.com), advises that the best shots often come deep into a shoot, when subjects are tiring and lacking the energy for artificial seeming poses. In her father/daughter portrait above, she intentionally left her subjects alone "to give the scene time to settle. I watched them from a distance, and when they relaxed almost to the point of boredom, I took out my camera." Learn to work with children. Bing Liem, who specializes in shots of his daughters, says that if you're shooting children you should get down on their level at first. Then change your point of view. "Shoot from slightly above to emphasize the child's eyes, or from below to give a child a monumental, adult treatment," he says. Tilting the camera so the subject isn't square within the frame is an effective way to produce tighter shots that don't look like elementary-school portraits. "But be careful not to include door jams or windows in the background, because the tilted camera will show these normally horizontal and vertical lines askew, which can be subconsciously off-putting," says Liem. And, "shoot in relaxed settings that the kids are accustomed to," he advises. "Hauling out big lights only makes them nervous." You should work quickly. "Flow from moment to moment," counsels amateur Nolke. "Work with the child's poses, expressions and moods. Don't dictate."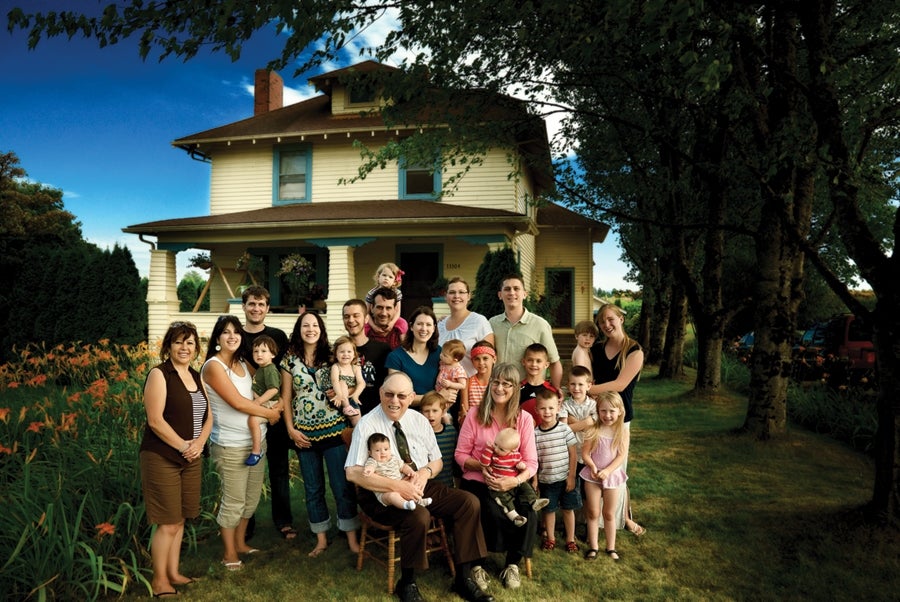 Keep-Lighting-Soft
*Keep Lighting Soft*Direct flash almost never works—it often fights the sense of intimacy, warmth, and naturalness that characterize the best family portraits. "I avoid direct flash like the plague," says Sue Barr. "It will flatten an image and drain it of all spontaneity."To work without flash, you'll want the fastest lens you can afford. This allows you to shoot in low light, defocus (and thereby declutter) backgrounds, and use fast, kid-freezing shutter speeds.Another lighting tip: avoid direct sun. "I like shooting on cloudy days," says Barr, "and I use gold or silver reflectors to add spark." The latter helps lighten the shadows of wrinkles, making it helpful with older family members. Family portraiture is rewarding because it gives you the chance to celebrate something that's life affirming and positive. As amateur photographer Jeremy Rule (www.fiickr.com/ photos/JeremyRule) of North Bend, WA—whose portrait of an extended family above —says, "Family portraits rarely focus on disease, divorce, fighting, business, addiction, or a recession. When you hand a family a portrait, you're giving them something to celebrate, bond, and rally around."