UN Photo Contest Focuses on World Foods
The competition aims to increase awareness of the potato's role in developing nations.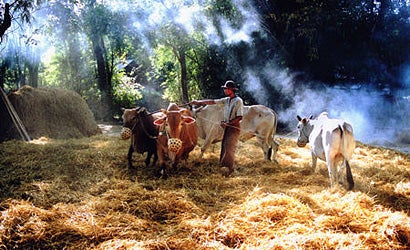 In celebration of the International Year of the Potato, the United Nations' Food and Agriculture Organization has announced a photo contest for amateurs and professionals worldwide.
Individuals aged 18 and older may enter the contest with either one single JPEG image or a photo story of four to eight images. Prints and film will not be accepted. Images must depict a theme including biodiversity, cultivation, post-harvest and processing, trade, marketing, and consumption and utilization, and must feature potatoes. There is no fee to enter.
Submissions must be adhere to photojournalistic guidelines, and may not include multiple exposures, composite photographs and manipulated images. Minor color correction and dodging/burning is acceptable. Entrants may also submit images in black and white.
First through third place prizes will be awarded to photographers in both the professional and amateur categories, and include a combination of cash and Nikon cameras and lenses. The first place winner in the professional category will receive $4000 US and a Nikon D300. The first place amateur winner will be presented with $2000 US and a Nikon D60.
Entries may be submitted online or mailed to the Food and Agriculture Organization's headquarters in Rome, Italy by September 1, 2008. A panel of eight judges including Steve McCurry of Magnum Photos and Francesco Zizola of Noorimages will select the winners. A list of contest rules can be found on the IYP Web site.