Q&A with Andy Patrick
The liveBooks CEO believes photographers can change the world, but only if they learn to communicate with NGOs.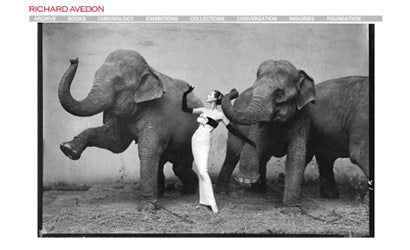 About 10 years ago, Andy Patrick had just sold a very profitable company that set up huge e-commerce sites like AppleStore.com — and he was wondering what was next. Walking the streets of New York, he bought himself a digital camera, suddenly remembered how much he'd loved the medium back in high school, and soon had fallen in love all over again. Being the entrepreneur that he is, his mind immediately latched onto photography and began to ponder the best way to include it in his larger plans. Below, he tells that story and shares some of the wisdom he has gained from working with photographers and non-profit organizations for the last decade.
Now the CEO and president of liveBooks , which designs and hosts photography websites, Patrick is also the executive director the NGO Fifty Crows and a founding advisory board member of National Geographic's All Roads photography program. LiveBooks also recently announced its Conscious Communities initiative, which brings together the many educational and social change projects the company supports.
Andy Patrick: I went home to Ohio where I grew up and I had dinner at home and started talking to my mom and dad about wanting to get into this social change work. I wanted to get into that but I also wanted to get into photography, and I saw the two coming together because I'm always amazed at the wealth of amazing photo essays that never see the light of day. So I went to bed that night and at like four in the morning I woke up to all this noise. I went to the window and the tree outside was covered in crows and they were all looking down at me and cawing. And it woke my mom and dad up too and they walked in and my mom said, what's going on. And I said, I don't know, there's like 50 crows and they're all yelling at me. And so I ended up calling Lily, my wife, back in San Francisco and I said, Lil this amazing thing happened. So she got out a book about Native American animal myths, and crow is said to be the keeper of the sacred laws, the laws that supersede those created by man, the laws of justice and harmony. And it was said that crow looked out of one eye into the past and one eye into the future, and that with this information crow was going to lead us to a place of peace and harmony and justice. And I was like, that's it! We're going to start a nonprofit, it's gong to be called Fifty Crows and we're going to take documentary photography and work with photographers to wake people up like the crows did to me, and to shout out to them that, hey there's all this stuff going on in the world. You've got to wake up. To me that really has become such a great symbol, because to me the photographers that are doing such great work are kind of like that myth in that they are looking into the past and the future but they are capturing the present. And it immediately becomes the past but it leads us to think about what's coming in the future.
As I got into photography I started to realize that grant programs are great, we can all use an additional $5,000 or whatever the grant might be, but ultimately that doesn't create a career. That doesn't create a sustainable business; it doesn't create food on the table or mortgage payments or kids going to school or the next camera or whatever it may be. And so over the years I've come to learn how important it is to kind of support the whole photographer. With All Roads, one of the things I said early on to Chris [Rainier] is, the grant's great, but it has to be a workshop, there has to be a way to take these indigenous photographers that are documenting their own culture and bring them together and teach them basic skills that in the business world we sometimes take for granted. Like how to shake hands and make eye contact. We're trying to get photographers to understand the importance of building a set of skills beyond the skill of the eye. So that ended up transforming into a relationship with Michael [Costuros], my partner at liveBooks. LiveBooks was his original concept and then we formed a corporation in 2005. And the idea then and still now is to create a suite of applications across the entire workflow that makes photographers' job, their business, their passion much more efficient and helps them to get their work out into the world and helps them to make their business sustainable.
Miki Johnson: What's going on with Fifty Crows now?
AP: The most recent exhibition was in conjunction with the organization CARE and it was Phil Borges's work called Women In Power. I thought what was so cool about that was to use it as an example for other photographers and for the general public at large about the impact that a photographer working with an organization can have on the world. That photography has become a real centerpiece to a re-branding of all of CARE, and Phil and CARE and Fifty Crows and Phil's wife have leveraged so many different venues and distribution points. I have no idea what the numbers are, but it's millions of people that have seen that body of work and read those stories, and that's so cool. So I really wanted to use that as an example.
LiveBooks is now able to offer a website to Ed Kashi for his new book [Curse of the Black Gold]. We offered a website to Stephanie Sinclair's work around the brides. You know, Fifty Crows gave Stephanie a grant back in 2004 for that child brides work. And I got this lovely email from her saying without that grant she never would have continued that body of work. Now you see what that body of work has become. Not because of Fifty Crows but because of her perseverance.
And then Fifty Crows in conjunction with liveBooks is helping with the What Matters book. Twenty photographers coupled with incredible journalists and Pulitzer prize-winning authors writing about, what are the twenty most important issues of our time. We're supporting that a lot. What I find is that, again, we could give another $5,000 grant, but these are the type of things that make for sustainability.
A little side story. I was at the Palm Springs Photo Festival and I was on a panel with Antonin Kratochvil and Bruce Davidson and Adam Weintraub and Michele [Dunn Marsh] from Aperture and it was to be about social change photography. So Antonin showed his slides and Bruce showed his slides, and I was like, you know what guys, I just have complete and utter respect . . . I do what I do and I work my tail off because of people like you, so don't get me wrong, but I'm pissed. I'm tired of this. We come to these festivals and we show our slides and we show our work and that's it. We all bitch and moan about the state of the world and we feel good about ourselves because we are fighting the good fight — but we are losing. We are getting our butts kicked. So the crowd sort of cheered. I'm like, we need to come together, the photographic industry, the publishing industry, the non-profit and NGO industry and once and for all figure out what the hell are we really going to do here? That's not so say a body of work put into a book that's going to cost $39 and they're going to print 3,000 copies . . . it's not to say that's not important. Yes it's important. It's an incredible historic document. How many people around the world see it? Eh, you know, fair amount, but not huge. How many people see an exhibition of Darfur work that Fifty Crows showed four months ago? Fourteen-hundred? In San Francisco? We're kind of singing to the choir there. So that's great and we definitely should keep doing them, but we need to figure out how we're going to pool resources. What would happen if all our organizations said, in 2009 we're going to take 10 percent of our budgets and we're going to put it into a pool and we're going to find somebody to match that and we're going to do one thing. I don't know what that one thing is; we'd get together and figure that out. But that one thing should create change.
MJ: Do you still see that change coming through photography and how?
AP: I see the language of photography as being a major part of that change. But I don't think we need to put the pressure on ourselves that photography's going to change the world. I think it is a language that can provide great transparency and honesty and truth about situations that are going on in the world, that bring about awareness, that lead to change. And that's why I say I think this needs to be a kind of holistic approach.
I gave a talk to the Hewlett Foundation a few months ago; this is a huge organization, I think it was $380 million they distributed last year. They're doing incredible work and their understanding of the language of photography was at a first grade reading level. So that's not a criticism, that's a challenge for us in the industry to improve their reading skills, and get that language up to PHD level or whatever. So they understand that no, [photography] isn't an expense, this is an investment that bears HUGE returns. I gotta tell you, with the photography of Borges and related photographers that CARE has used, I don't know the numbers but I know the results — they're huge. It's completely re-branded CARE. So that's what I mean by language.
At liveBooks I can look at our support team and I can see, wow that's a big expense, but you know what, I'm going to pull out my iPhone and read you and email I got sitting at lunch about two hours ago, because I can't say it any better, it's beautiful. "Hi Andy, I've been with liveBooks for over a year now. I had a technical issue and changes to my site last week. I just wanted you to know by making one phone call at one o'clock to liveBooks on a Monday I had three phone calls from your company by four o'clock to help solve the issue the same day. Everything was solved brilliantly by three o'clock the following day. Site changes were up and running. Way to go by hiring great talented people." I sent him a response immediately thanking him and saying, you know, like most things in life, liveBooks is not going to be 100 percent 100 percent of the time. But knowing that, if you have great people that you're kind of in it with, whatever the experience might be, it's a better experience. And that investment in support pays off ten-fold, it's what makes liveBooks this nice experience. Likewise, an investment in photography and in photographers pays off ten-fold for organizations. And the really smart organizations have figured that out and are continuing to figure it out.
MJ: You know so many nonprofit organizations and photographers. I wonder if you have any insights into funding routes that photographers are overlooking or funding routes that are changing that may become more important in the future.
AP: A lot of people say, I've sent my stuff there and I don't hear back from them. Well, you have to cultivate a relationship; it goes back to that language I was talking about. Hewlett Foundation gave $380 million last year, so they have tremendous resources, REALLY smart people, really well-traveled people. So there has to be a relationship that's developed. They don't really know how to talk to photographers. They just think, well, could you send us some of your photos? So the really good photographers build a good relationship and they get to a point where they can sit at a table and they can start brainstorming a little bit. This is about how are you and I going to collaborate and create something that's magical? You have to find those people that you can create magic with. And when you do, they don't just hire you by saying those are really great photos, we'll take three of those for our annual report. They hire you on an ongoing basis; they give you projects because they believe.
At National Geographic with the All Roads winners, we bring them in and all the editors from National Geographic and the other magazines come in and start talking. And I remember one of the editors saying to the photographers, you know, when you send me a portfolio, or your website, that is part of it. But ultimately I need to figure out a way that I can trust you with $40,000 to go out with a writer for three weeks, and I'm on deadline and I need to know that you're going to have something. So how do I get to that trust level with you? So you know, is there money in the hills of NGOs and do they have opportunities? Absolutely. But that takes cultivation.
You need to take some risks as a photographer. Not just in your photography but in your approaches to people. I've heard photographers say, that's really great but I don't have those ideas. Ok, then I would suggest that you start to talk to people. Get with people that are writers, people that are journalists, people that are artists. Get with people in the colleges that are doing policy kind of work. Chat 'em up. I heard Salgado, you know he was trained as an economist; he's looking at macroeconomic global statistics. That's how Migrations came about. It's not just that he's got great connections and he's Salgado . . . he's smart as hell. And he really does his homework.