New Networks for Conservation Photographers
More than just pretty pictures - these institutions promote the use of photography for conservation purposes.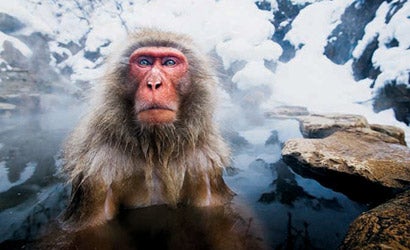 No longer content just to take pretty pictures, many nature photographers these days have refocused their efforts on something more meaningful: the conservation of landscapes and the wildlife and indigenous peoples that inhabit them. Once the domain of a handful of National Geographic shooters, conservation has emerged as perhaps the driving force linking today's aspiring and established nature shooters.
In response, a number of institutions have arisen to address the needs of this fast-growing group of eco-conscious shooters. First and foremost is the Colorado-based North American Nature Photography Association (NANPA), which was established in 1994 at the impetus of famed ornithologist Roger Tory Peterson. The organization today marshals the collective power of more than 3,000 photographers, editors, and photo buyers to promote the use of photography for conservation purposes.
Hundreds of NANPA members have volunteered to work for environmental groups and government agencies documenting endangered species and landscapes across the continent and beyond. The group also helps conservation groups directly with ongoing campaigns: Recently it joined an effort by the Alaska Conservation Foundation to step up wilderness protections on some of the 49th state's most endangered lands. The association has also been active as a voice for increasing federal, state, and local funding for, and protecting access to, public lands through its Resource Relations Committee. "There is something to be said for an organization with 3,000 members asking a park manager to reconsider a policy," says Kathy Adams Clark, a professional nature photographer who currently serves as NANPA's president.
CONTACTSNorth American Nature Photography Association Tel: (303) 422-8527 Website: nanpa.org Blue Earth Alliance E-mail: info@blueearth.org Website: blueearth.org International League of Conservation Photographers Tel: (703) 304-1440 Website: ilcp.com
Anyone interested can join NANPA for a nominal annual fee and take advantage of its many tangible benefits, such as good rates on equipment and travel insurance, discounts at camera retailers, and access to the myriad resources available from the organization's newsletter and members-only Website. Networking and learning opportunities abound at NANPA's annual member summit and at various hands-on instructional events around the country.
Another organization on the cutting edge of conservation photography is Seattle-based Blue Earth Alliance, which teaches photographers how to raise money for and stage documentary projects about threatened environments, endangered cultures, and related social issues. Photographers can essentially borrow the group's nonprofit 501(c)(3) status to attract tax-deductible donations from interested individuals, companies, and foundations. Beyond serving as a fiscal sponsor in this regard, Blue Earth coaches photographers on how to organize, shoot, fund, and publish special documentary projects. Since its inception in 1996, the group has served as the fiscal go-between on more than $1 million for 55 different photography projects, including exhibitions, books, and Websites.
Executive director Adam Weintraub points out that the group works with established shooters such as Frans Lanting and Gary Braasch as well as passionate upstarts like Benjamin Drummond, whose project Facing Climate Change tells the story of how climate change is affecting groups all over the world. "We are always on the lookout for great photographic storytellers with compelling projects," says Weintraub.
© Benjamin Drummond
A reindeer herdsman in Norway by Blue Earth's Benjamin Drummond.
While anyone can join NANPA or the Blue Earth Alliance by writing a check, the recently formed International League of Conservation Photographers (ILCP) is a more exclusive club. New fellows can be nominated and approved only by the existing membership. And quite a club it is: The group's impressive list of "fellows" includes Art Wolfe, Chris Rainier, David Doubilet, Jack Dykinga, Joel Sartore, Kevin Schafer, Michael K. "Nick" Nichols, and Robert Glenn Ketchum, along with 38 other acclaimed nature photographers.
The ILCP was launched at the 2005 World Wilderness Conference in Anchorage, Alaska, at the urging of photographer Cristina Mittermeier, to "help create a culture of appreciation, understanding, and stewardship for the natural world." Mittermeier directs the fledgling yet prestigious organization from her home in Virginia.
The group collaborated with the nonprofit Wildlife Conservation Society to publish Human Footprint: Challenges for Wilderness and Biodiversity in 2006, a richly appointed coffee table book showcasing imagery by ILCP fellows that documents man's impact around the globe. In addition the group recently launched its first Rapid Assessment Visual Expedition (RAVE), in which a team of ILCP fellows and researchers descended on Mexico's Triunfo region for ten days to document all aspects of this environmentally threatened area, then distributed their findings through the media. This kind of high-profile operation, a photographic Delta Force tasked with saving specific regions, is at the heart of the ILCP's mission.
Of course any success in conservation photography must be measured one individual action at a time — so it's up to individual photo enthusiasts to point their cameras in the directions that will make the most difference. That said, organizations like NANPA, Blue Earth Alliance, and ILCP are making it that much easier to amplify and harmonize what might otherwise seem like lone voices in the wilderness.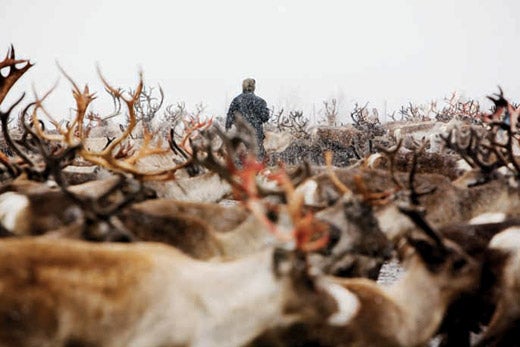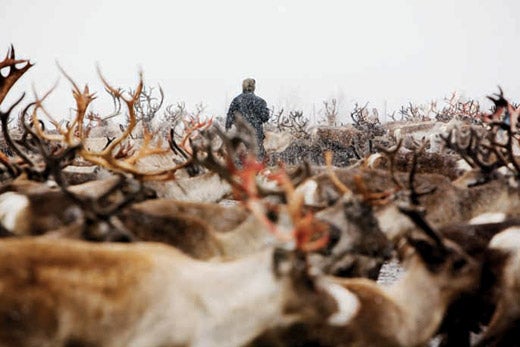 New-Networks-for-Conservation-Photographers-A-r
A reindeer herdsman in Norway by Blue Earth's Benjamin Drummond.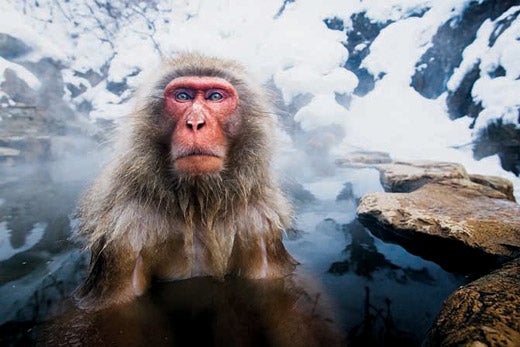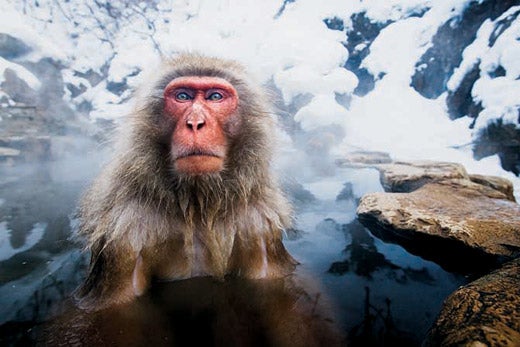 New-Networks-for-Conservation-Photographers-A-J
A Japanese macaque captured by NANPA's Jeremy Woodhouse.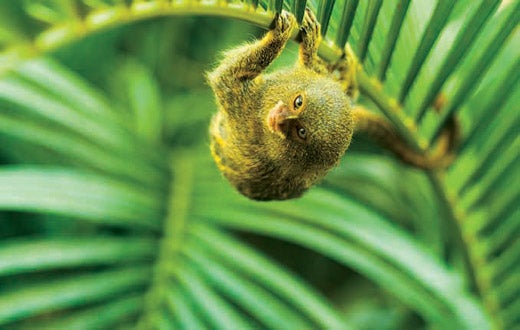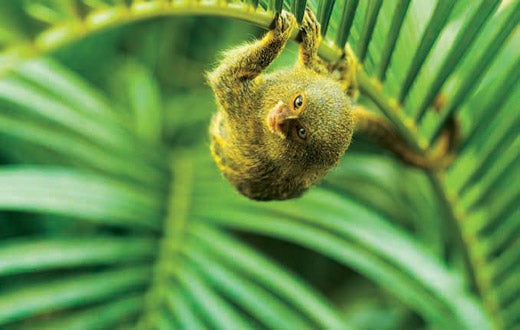 New-Networks-for-Conservation-Photographers-A-p
A pygmy marmocet by NANPA's Brian Guzzetti.