New Loretta Lux Images at Yossi Milo Gallery
The exhibition of new color photos by the German-born artist runs through June 24.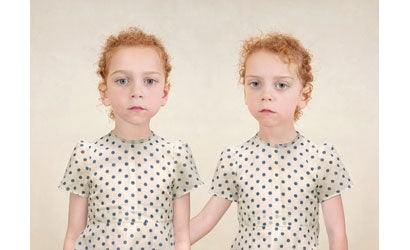 German-born photographer Loretta Lux has burst onto the fine art scene in the last few years, winning prestigious awards and confounding critics and fellow photographers with her meticulously manipulated portraits of children.
An exhibition of new color work by the German photographer is now on display at the Yossi Milo Gallery in New York City through June 24. The new series, created between 2004 and 2006, continues to explore familiar themes of isolation and distance, and is likely to bring more attention to Lux's highly original combination of painting, photography and digital manipulation.
In 2005, Lux described her work to American Photo thusly: "These are not portraits in a classic sense because they don't represent the actual child's psychological or personal situation. … It doesn't matter what I intend [with the photographs]. People are allowed to think what they please. What matters is whether or not the pictures work."
See our Calendar pages for a complete list of photography exhibitions.