Photo of the Day September 30, 2013
Today's Photo of the Day comes from Flickr-user, Steven Kessler. As fall hits here in the US, the sight of … Continued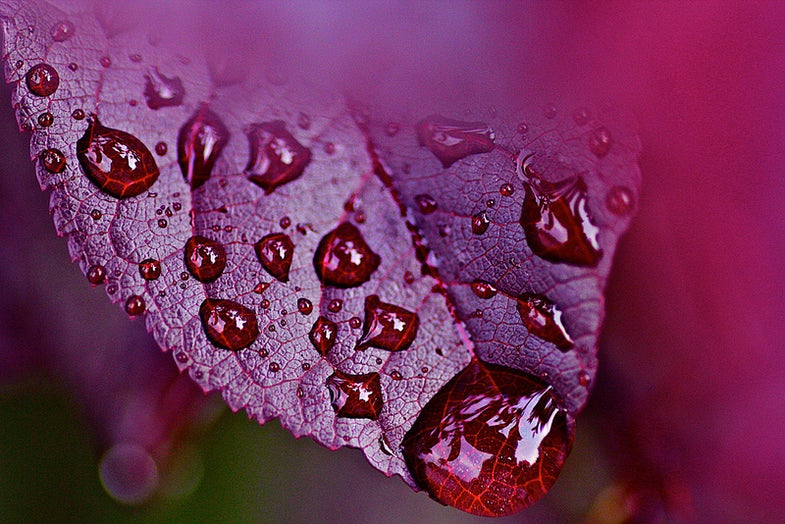 Today's Photo of the Day comes from Flickr-user, Steven Kessler. As fall hits here in the US, the sight of red leaves will become more and more common. Looking for a twist to help keep things lively is a great way to make a photo stand out from the rest of the foliage stuff. The water droplets on this leave add another layer of complexity.
The out-of-focus leave framing the subject is also doing a nice job to add visual interest and direct the eye to the most important area.
If you want to submit your own work for Photo of the Day, join up with our Flickr group here.