Photo of the Day April 25, 2012
Vidya made this long exposure image in Arches National Park. From the photographer: "I waited for close to two hours … Continued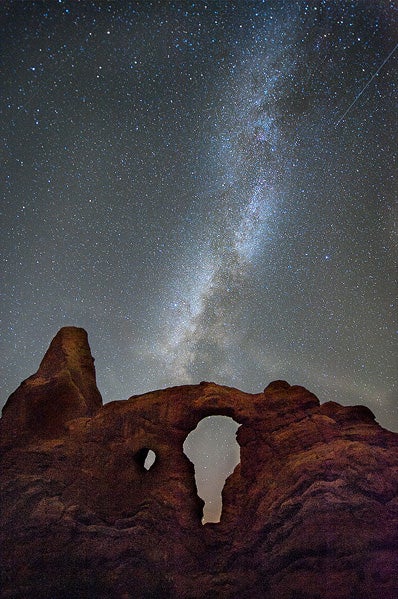 Vidya made this long exposure image in Arches National Park. From the photographer:
"I waited for close to two hours past sunset to ensure that there was no ambient light. At that point, I had the 120 square miles of the national park to myself !! Even as I battled with the mere logistics of finding my way around the darkness, I wasn't happy with the composition in the first location. I finally trooped towards the Turret Arch area and tried a few different compositions in the dark. I finally liked this one with the Milky Way seemingly emanating from the arch."
See more of her work on Flickr.