Photo of the Day April 9, 2013
Today's photo of the day is by Sergio Garcia Rill, who combined multiple images to create what you see here: … Continued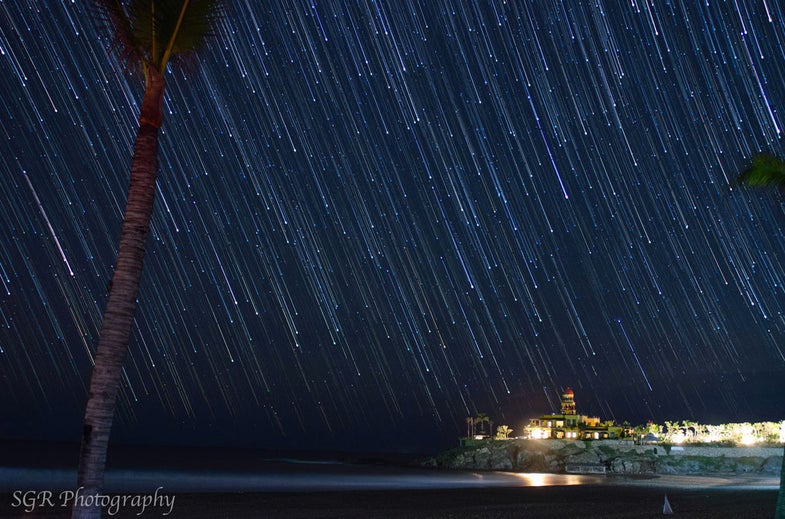 Today's photo of the day is by Sergio Garcia Rill, who combined multiple images to create what you see here:
"I made this image out of 80 individual frames each taken with a Nikon D7000 and the Nikon 24-70 f/2.8, for 20 seconds and ISO 2000, then I blended them in Photoshop to generate the star trails.
The gaps you see in the trails are due to some clouds moving through the horizon during some of the frames.
The structure over the cliff is the hotel Hacienda Cerritos in Cerritos Beach Baja California Sur, Mexico."
See more of Sergio's work here.
If you want to be considered for Photo of the Day, submit a photo to our Flickr group, here.