Photo Challenge Finalist Gallery: Flowering Trees
A colorful collection of spring photos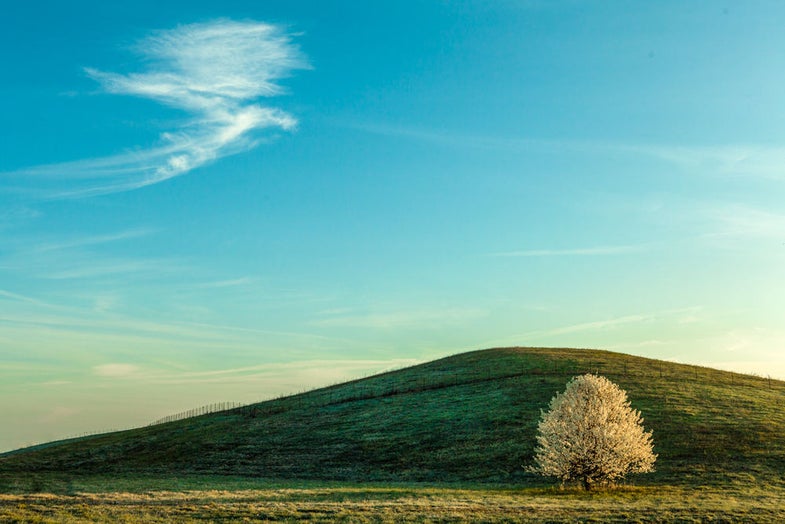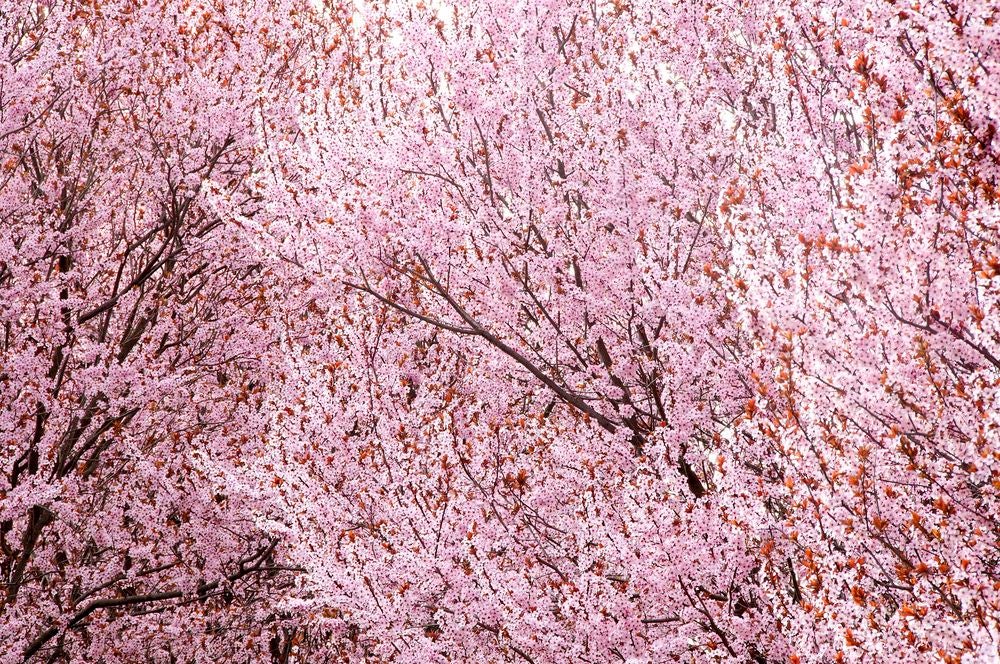 Pink Sea
I zoomed in tightly to eliminate any distracting elements and so that the image contained only the color and texture of the flowering trees.
This spring, we challenged our readers to get out there and capture the spring time fashion show put on by mother nature every year. Flowering trees can be amazing subjects on their own or can act as an epic backdrop for a portrait or a unique landscape photo. Check out the gallery, then head over to our Contests page to see how you can show off your work and win great prizes.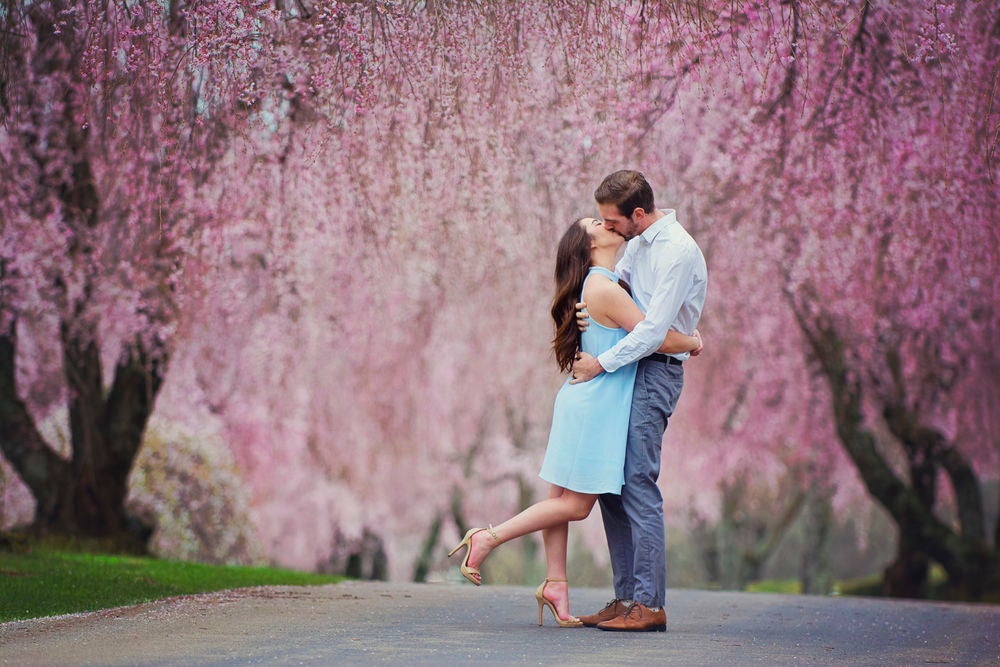 Young love under weeping cherry trees
This couple got engaged under blossoming weeping cherries.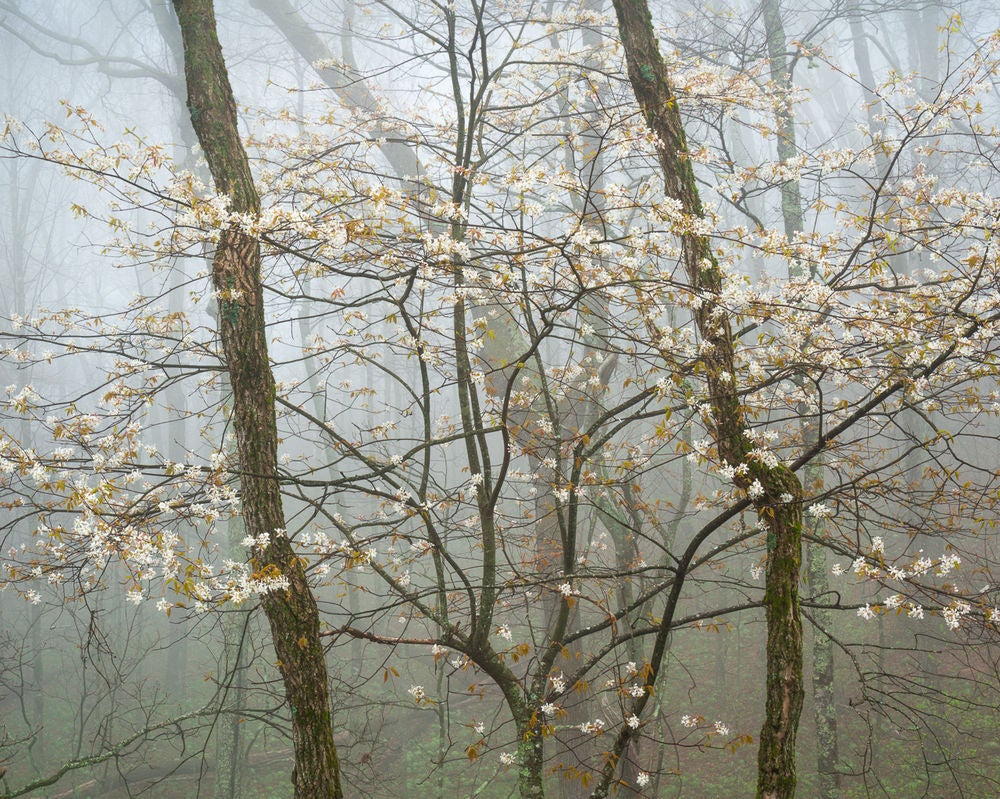 Serviceberry in Spring Bud – Blue Ridge Parkway, NC
Serviceberry during a spring trip through the Blue Ridge Parkway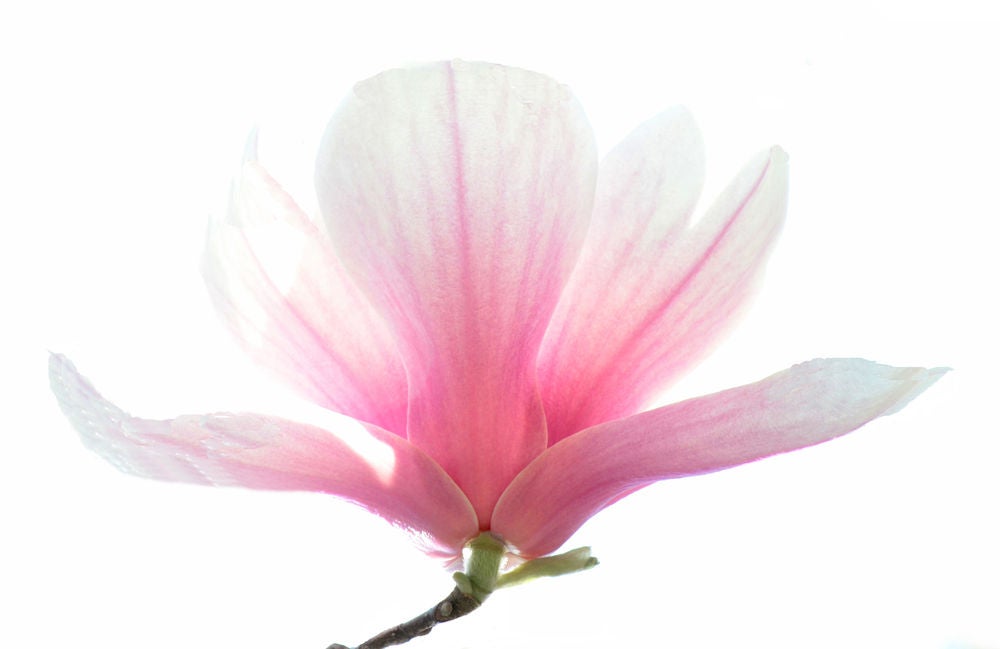 Magnolia Highlight- LaCorte Magnolia
Nikon D-7000, Tamron 18-270 – In the northeast the March rain, snow and wind collude to create a short window to capture the stunning range of pink subtleties found in the delicate bloom of the Magnolia.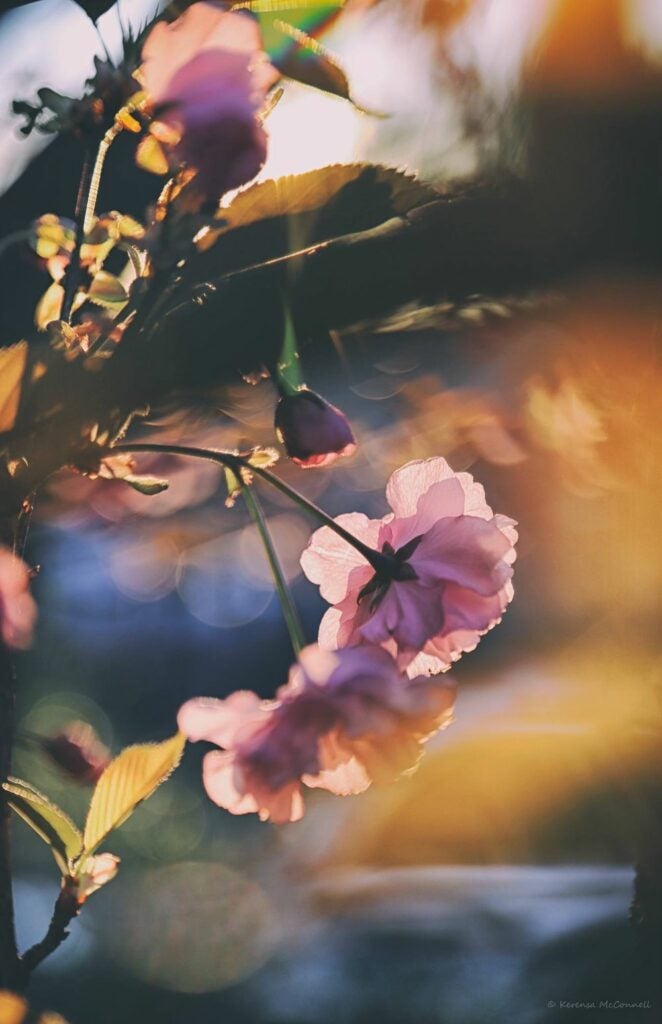 Golden Hour
I was test driving the Canon 6D with the 24-105mm lens with a rental camera, and shot this picture of blossoms on a tree in the front yard.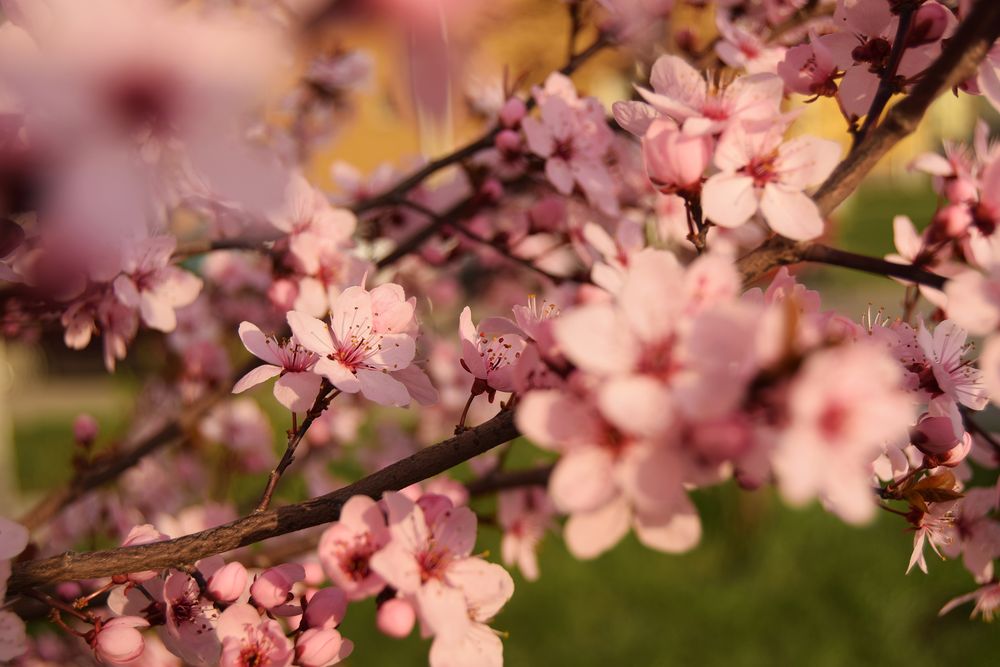 Pink spring
When nature revive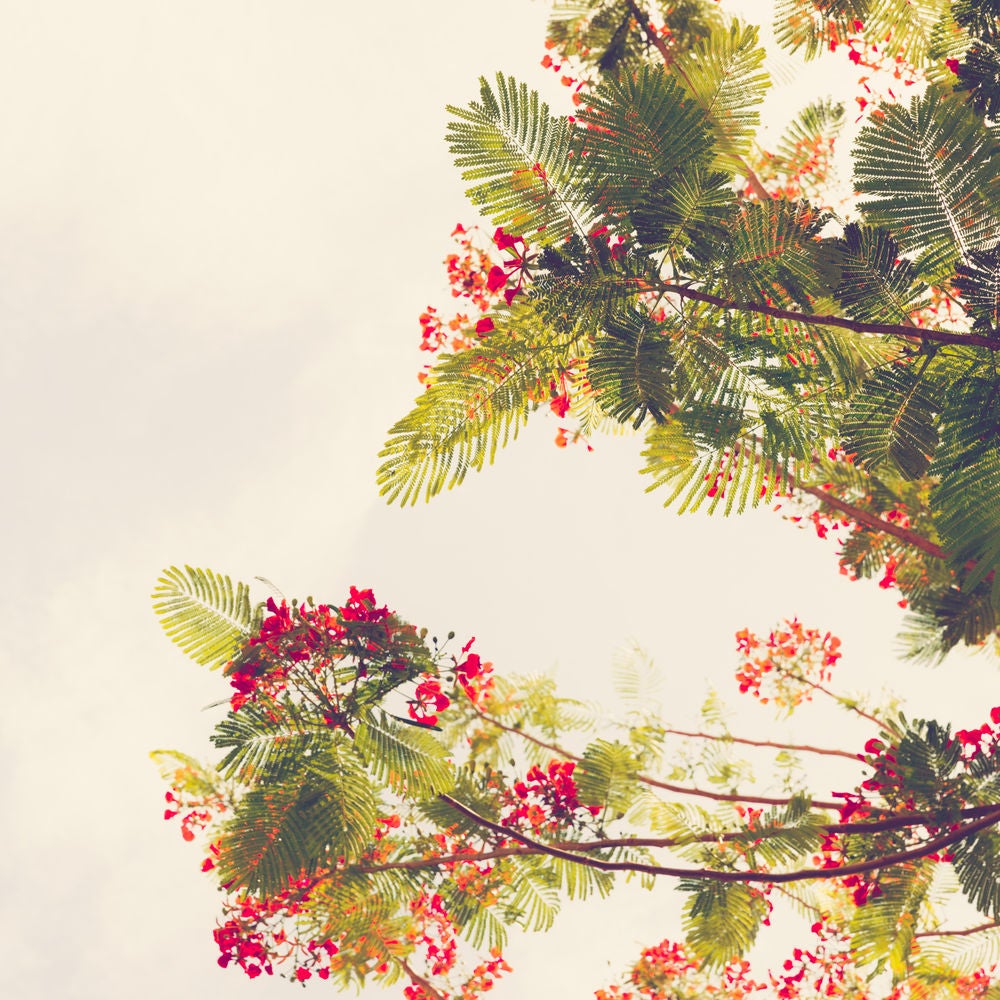 Tree Branches
A filtered look of a flowering tree branches. Captured with Canon 5D Mark III, 67 mm focal length, ISO 100, 1/125 sec at f/8. Shooting handheld from the ground up to the sky. Post processed in Lightroom.
Nangijala
Spring in Copenhagen, My home. I call this photo "Nangijala" – Named after an amazing story from Swedish author Astrid Lindgren, "The Brothers Lionheart"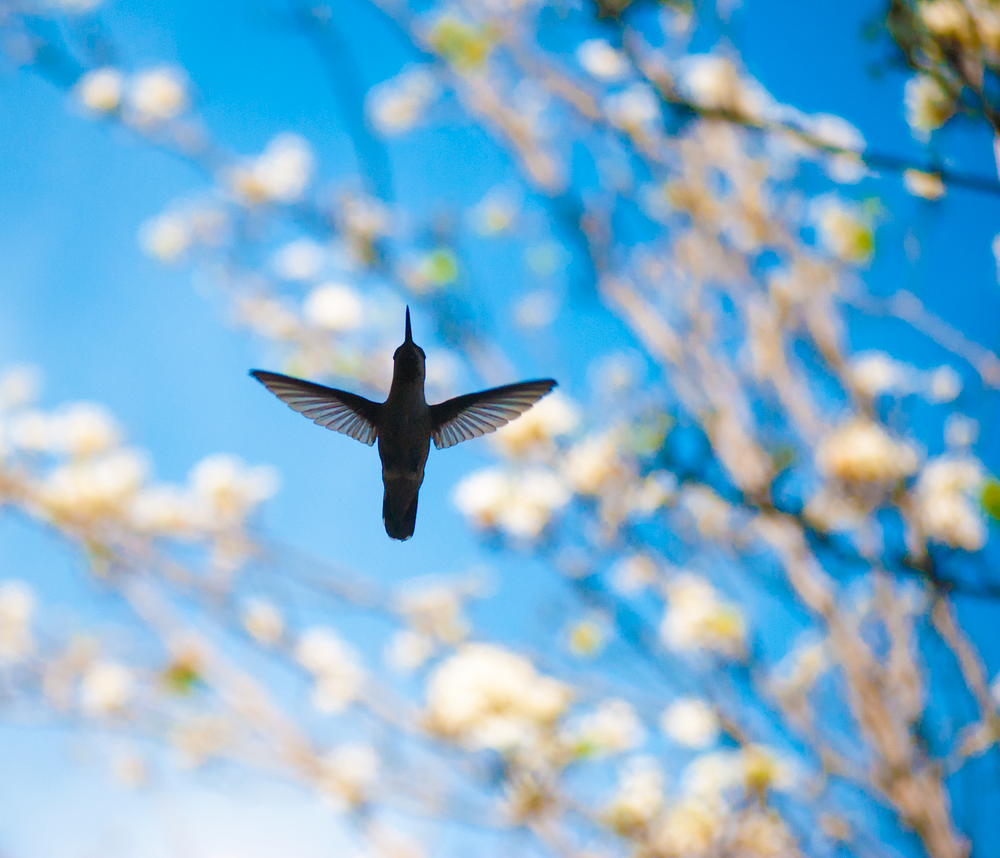 Mid-flight
Captured a shot of this hummingbird flying around the tree in our yard.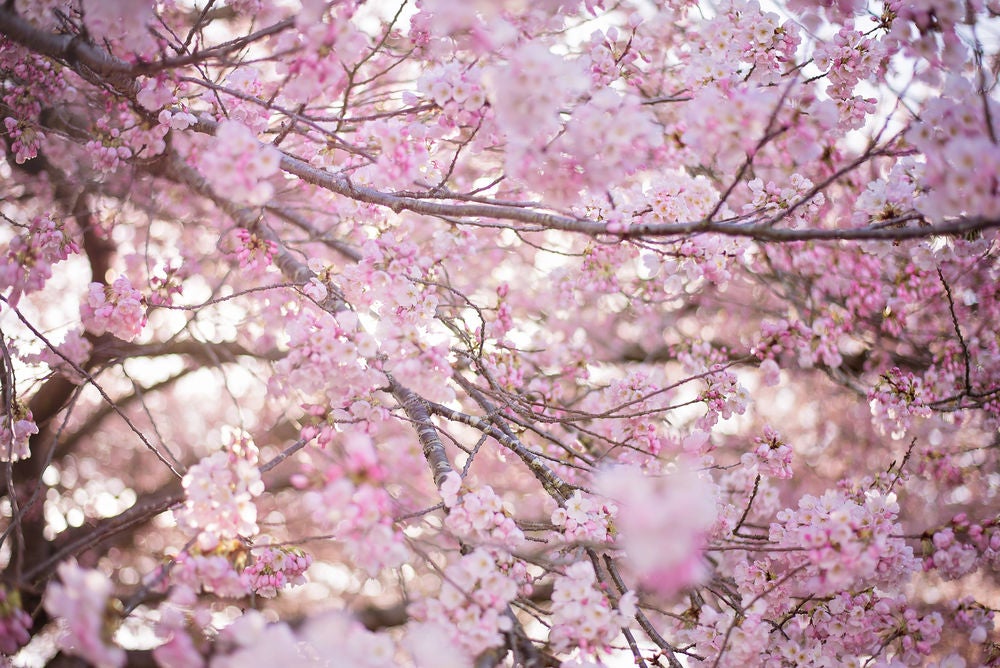 Beautiful blossoms
Don't you just love spring? Spring gives birth to new ideas, possibilities, and dreams. I love the smells, sunshine and blossoms that are all apart of this season. These beauties were shot with a Nikon D610 using a 50mm 1.8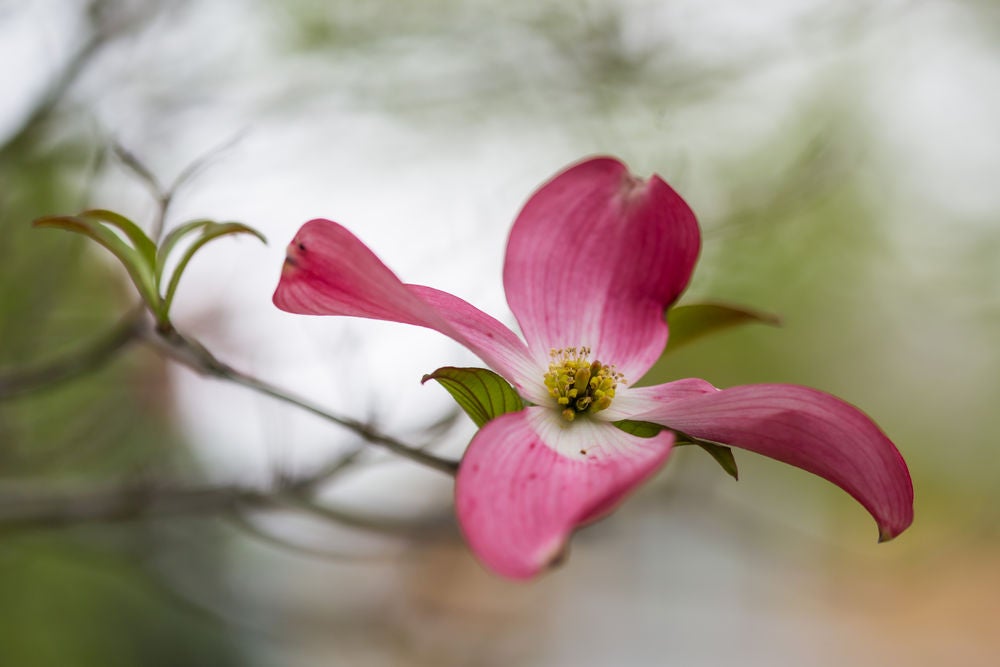 Pink Dogwood
A cloudy day provided just the right light to capture this image of a dogwood bloom. Canon 6D, Tamron SP 90mm Macro, ISO 100, 1/800 sec at f2.8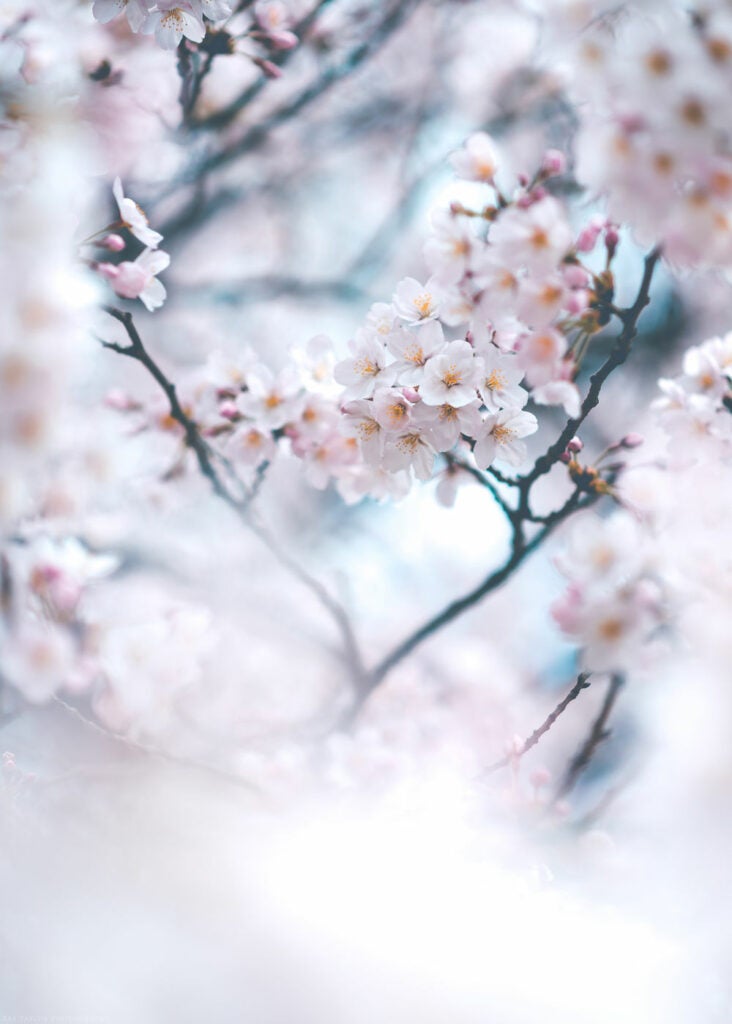 Blossoming Dreams
There are so many places in Japan to photograph cherry blossoms, it can be difficult to know where to start. My personal recommendation would be Shinjuku Gyoen, in the heart of Tokyo, where I took this image. With a hundreds of blossoms and lots of space, it's a fantastic spot to take in the scenery of the season. Although, don't be fooled by the serenity of this image – there were a couple dozen other photographers hanging around each tree. It's easy to understand why with beauty like this!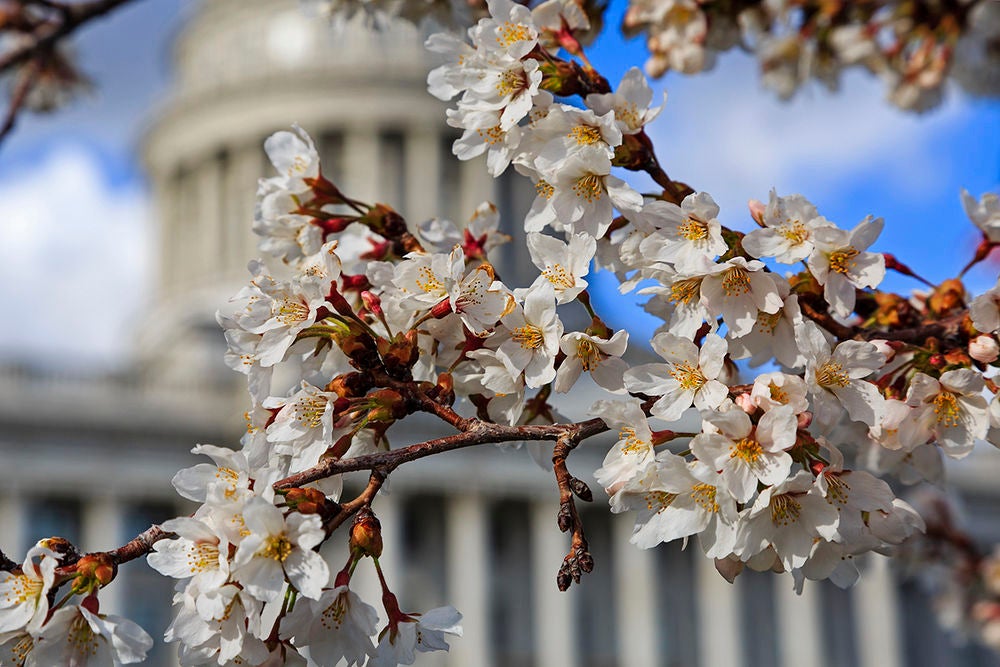 Close-up of Yoshino cherry blossoms
This is a close-up view of a cluster of Yoshino cherry blossoms with the Utah State Capitol Building in the distance. These beautiful cherry trees line the Capitol Hill Memorial Walk, a walking trail that circles the building. It is always a treat to see when these trees blossom in late March and April. Canon EOS 5D Mark III with Canon EF24-105mm f/4L IS USM lens.
Honey Bee Look
As I was working for different angles and compositions on this tree I noticed several honey bees. This little gal caught my eye as I was capturing hers.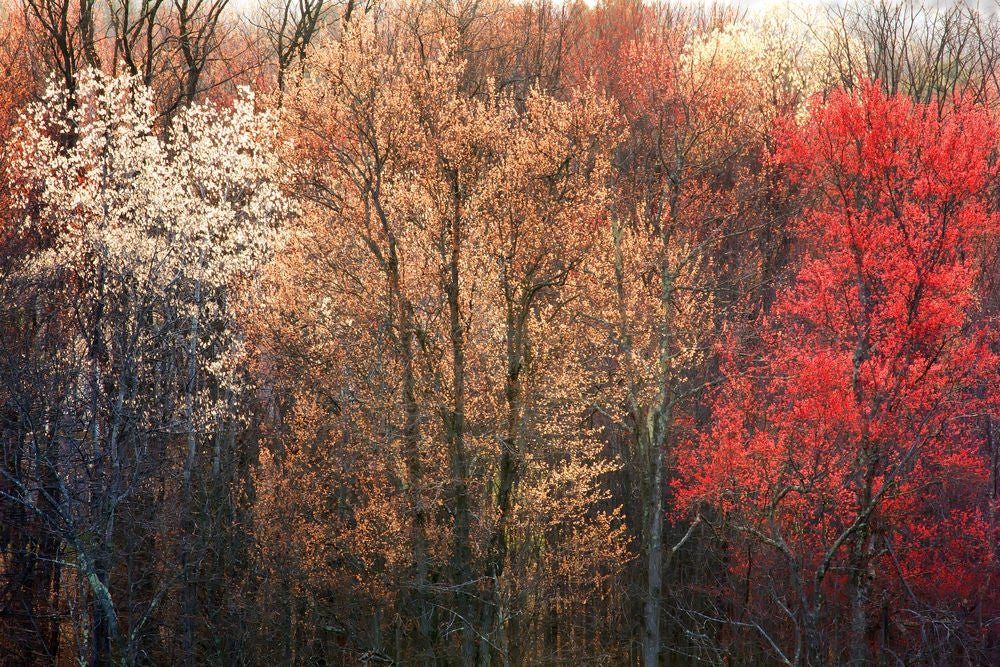 Spring Burst
These backlit red maples produce a dazzling spring display as their buds expand, causing the trees to take on this hazy appearance.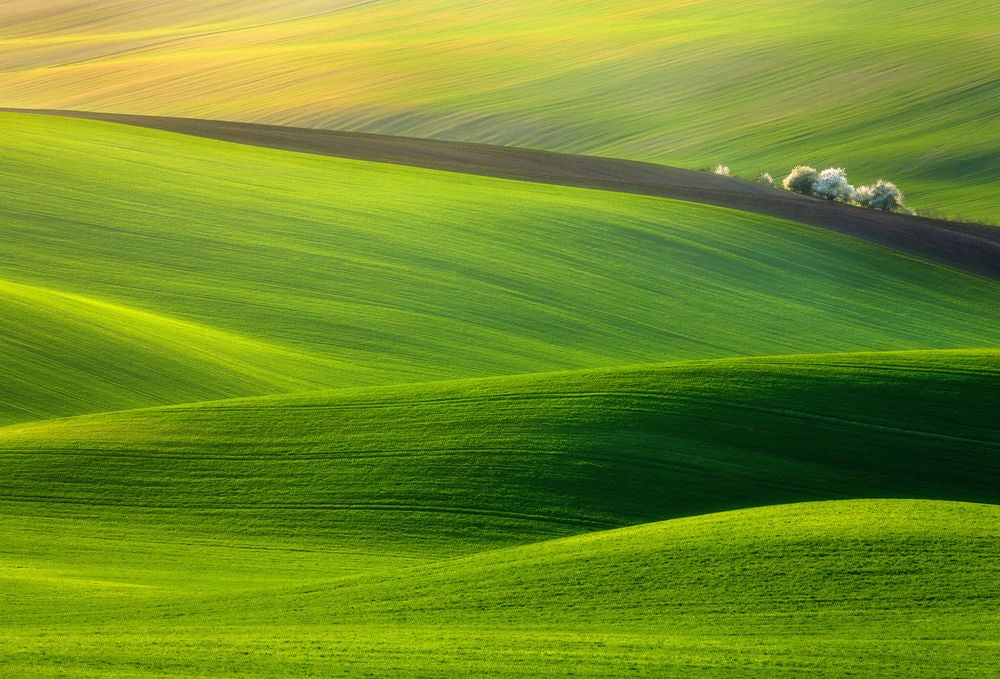 Spring time…
South Moravia. Czech Republic. Fields. Agricultural areas.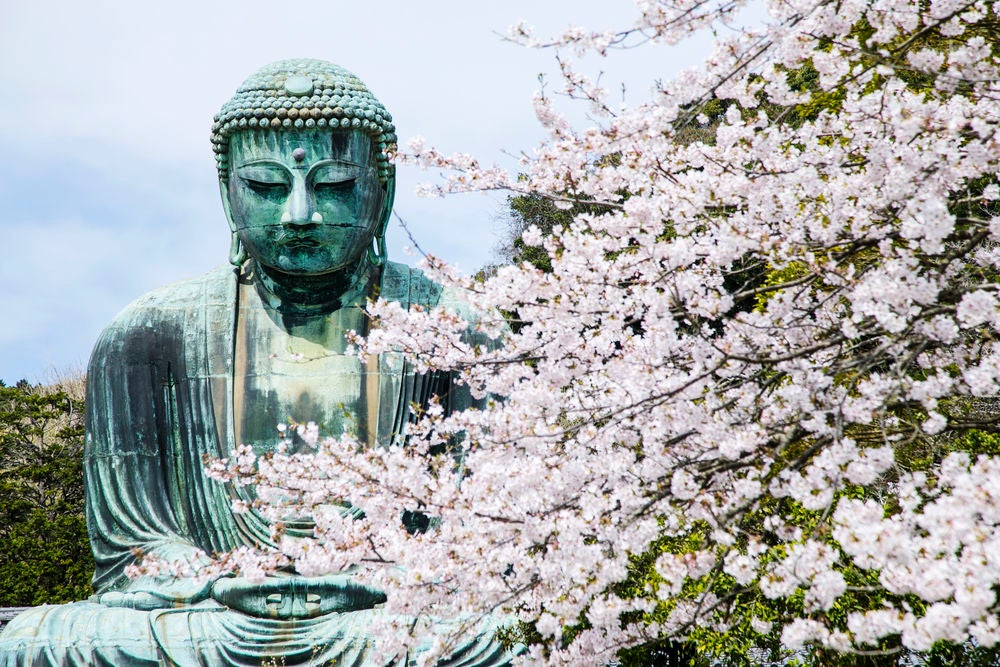 Spring in Kamakura
Kamakura with beautiful cherry blossoms.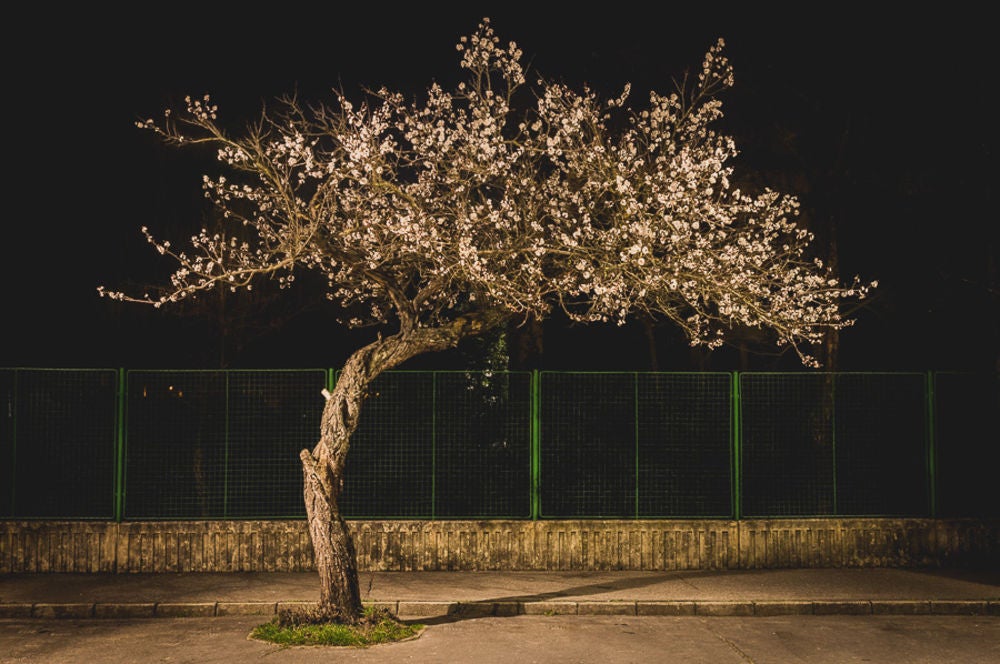 Bonsai
Pentax K-3 + Tamron 17-50mm f/2.8 30mm / 30s / ISO200 / f/7.1 Adobe Lightroom 5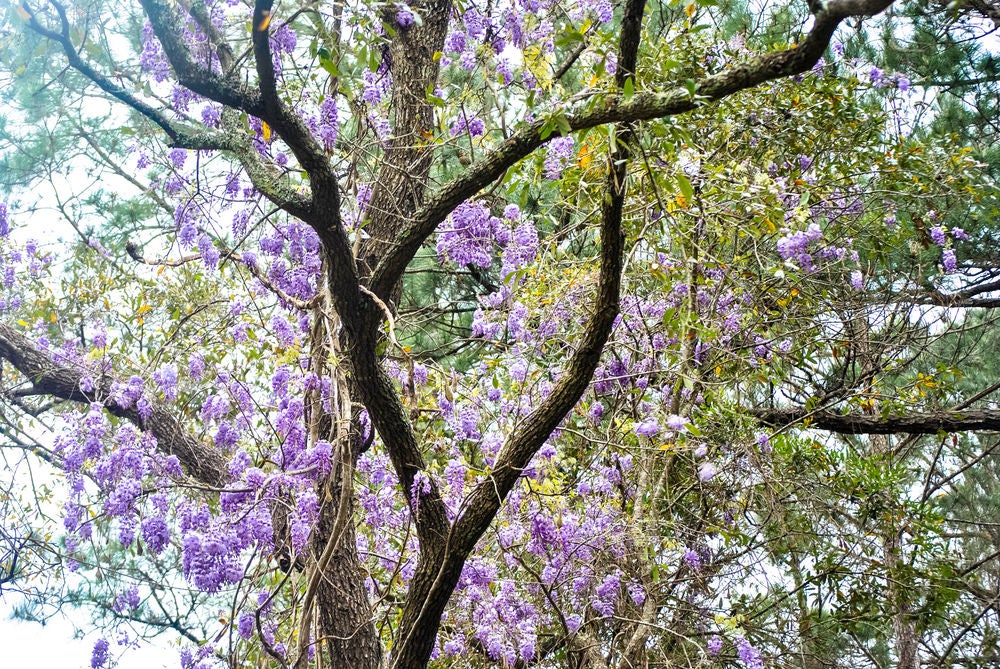 Lexuss Steed
My name is Lexuss Steed. I am 23 yrs old and I live in Charleston, SC. I am a graphic designer and a nursing student. I started experimenting with nature and landscape photography my senior year of high school and went to college for it in 2011. My first camera was a Nikon D3000. This photo was taken using that same camera with a Nikon AF-S DX VR Zoom-Nikkor 55-200mm f/4-5.6G IF-ED Lens. This shot was taken right in my back yard during mid evening. Sitting on the ground with no tripod, I searched for the perfect angle to catch a magnificent amount of light and shade at the exact same time. Using this exact magazine for a few years now, I have learned even more photography tricks helping myself improve my skills.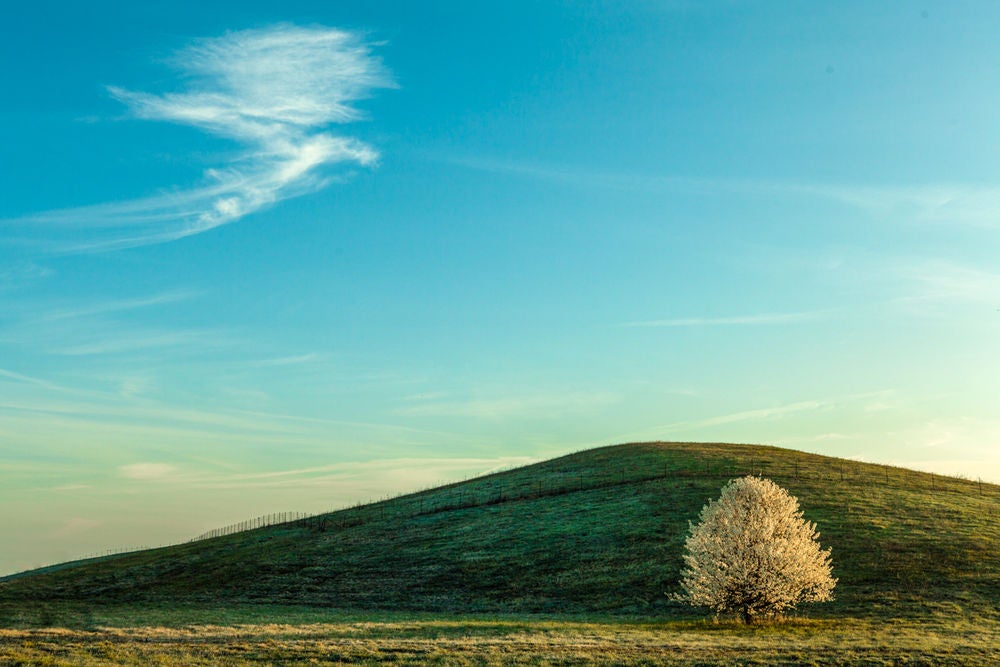 Flowering Tree
On an early spring frosty morning, I brought my daughter to skating and passed a park near my home. A white flower tree against a small hill caught my attention. After dropping my daughter off at the skating rink, I immediately went back to the park and the golden morning light was just what I wanted for this peaceful image. This one was made on my Canon 5D Mark II with Canon EF 24-70mm f/2.8L lens at f/8.