Photo Challenge Finalist Gallery: Complex Landscapes
A collection of impressive landscape photos that go beyond the rule of thirds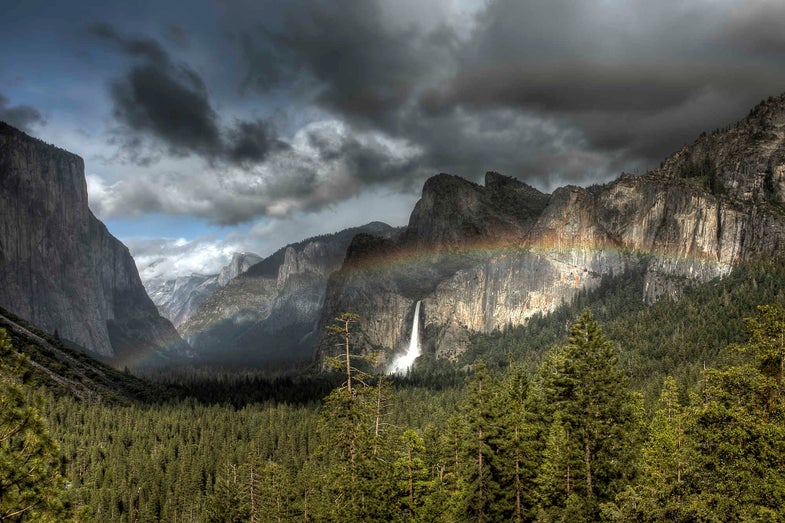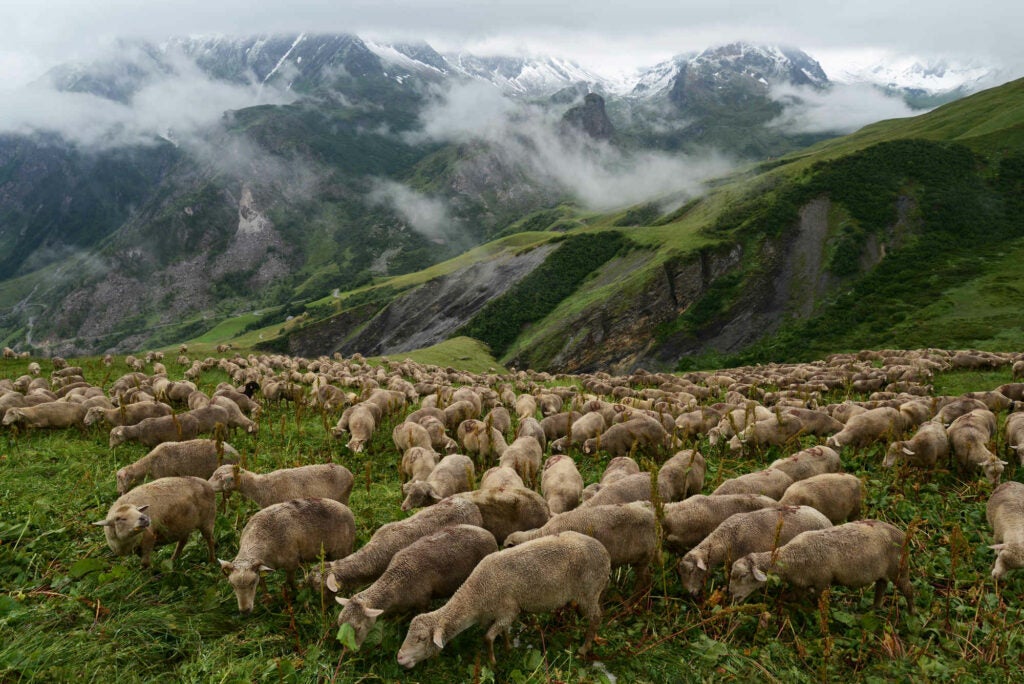 Sheep and The Mont-Blanc
The photo was taken during the "Tour de Mont-Blanc" trek, downhill from one of the highest peaks of the journey, few kilometers from France-Italy border. We started the day going down from the lodge (Refuge de Bonhomme) located in height of 2480m. Thick fog was all over the view and the road barely seen in the deep snow, remnants from yesterday storm (a different fascinating story). As we went downhill the weather improved and first blue sky was seen after three days. Out of nowhere, after 3 hours of traveling through high waterfalls and wide valleys, herd of sheeps appeared from the valley. Hundreds of sheeps popped out, filling the landscape as the mountains and the glaciers at the background- as you can be impressed.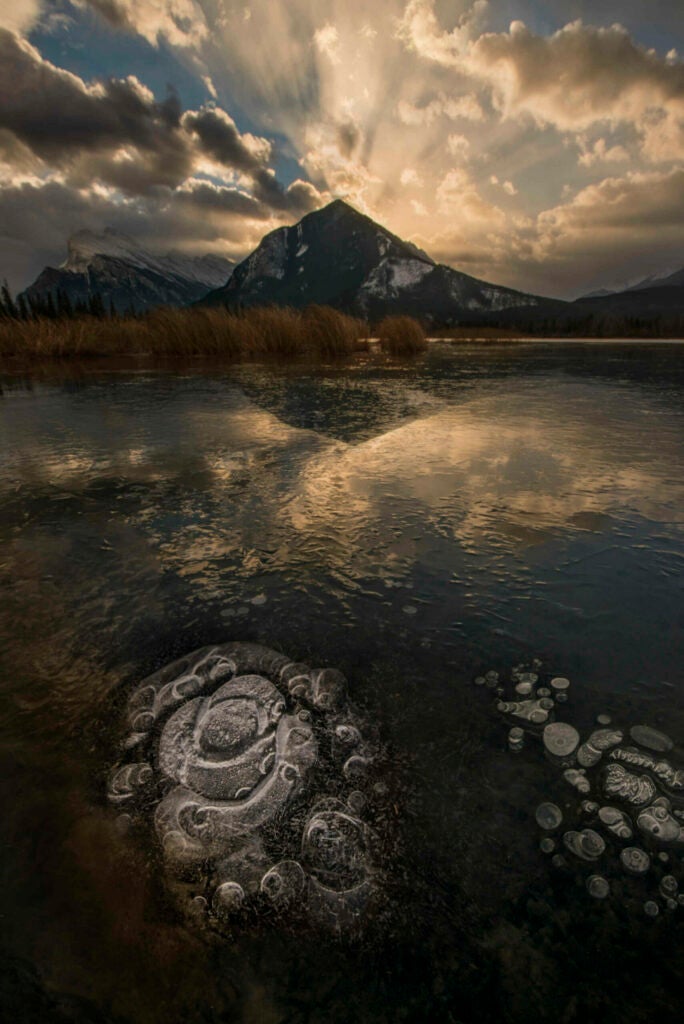 Frozen Rose
Some landscape scenes can be photographed without much effort, but this particular scene, in Banff National Park took a bit more effort. Sunrise over the Vermillion Lake was stunning but this scene presented 2 problems: a huge depth of field and a huge dynamic range. To make these frozen air bubbles stand out, I had to get very close to them. Mt. Rundle, in the background, was a mile away. The bubbles sat hidden from the sun while the bright sky cast rays out from the mountains. I had to capture several photos, focusing both near and far, and then repeat using various exposures, and then combine in Photoshop to make this photograph.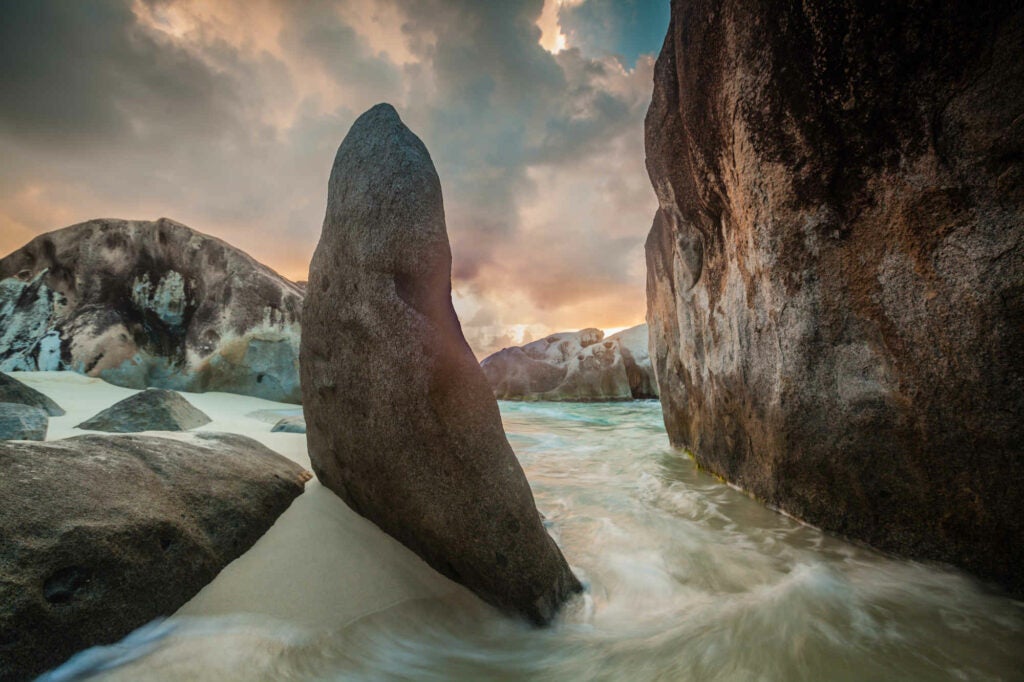 Spring Bay Split
A beautiful sunset in Spring Bay in the British Virgin Islands. The rocks in the foreground provide the perfect composition for the scene.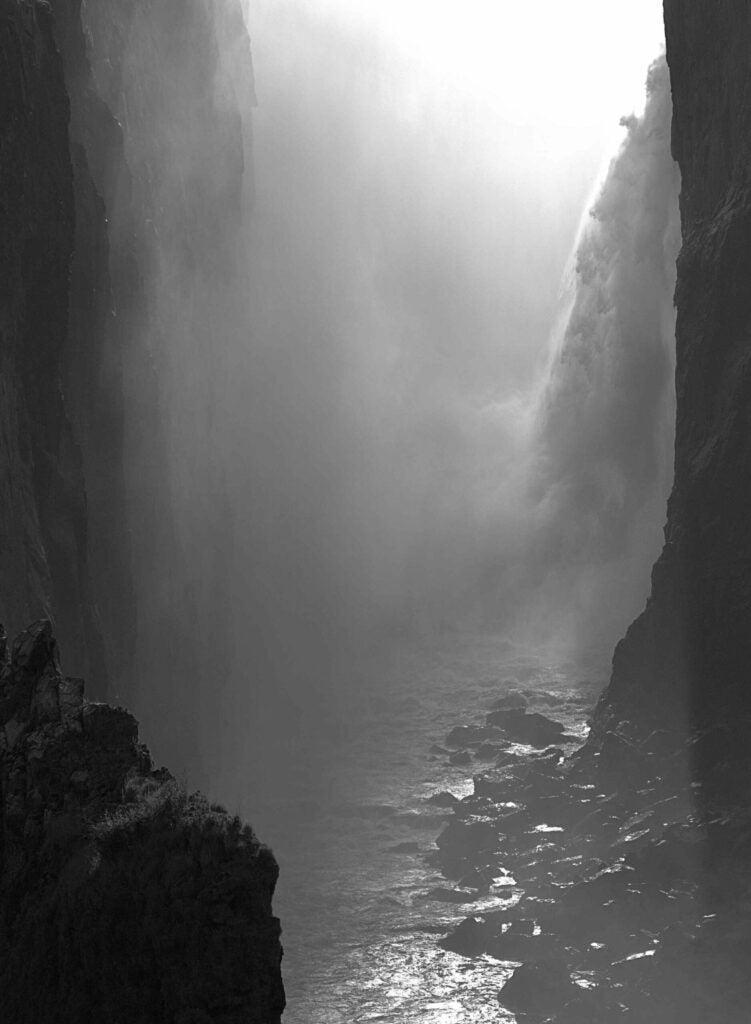 Victoria Falls
Victoria Falls is one of the largest falls in the world. We visited the falls during the dry season and also during a drought. Only a fairly small portion of the falls was flowing. However, the diminished flow made for spectacular backlighting near sunset on the Zambian side of the falls.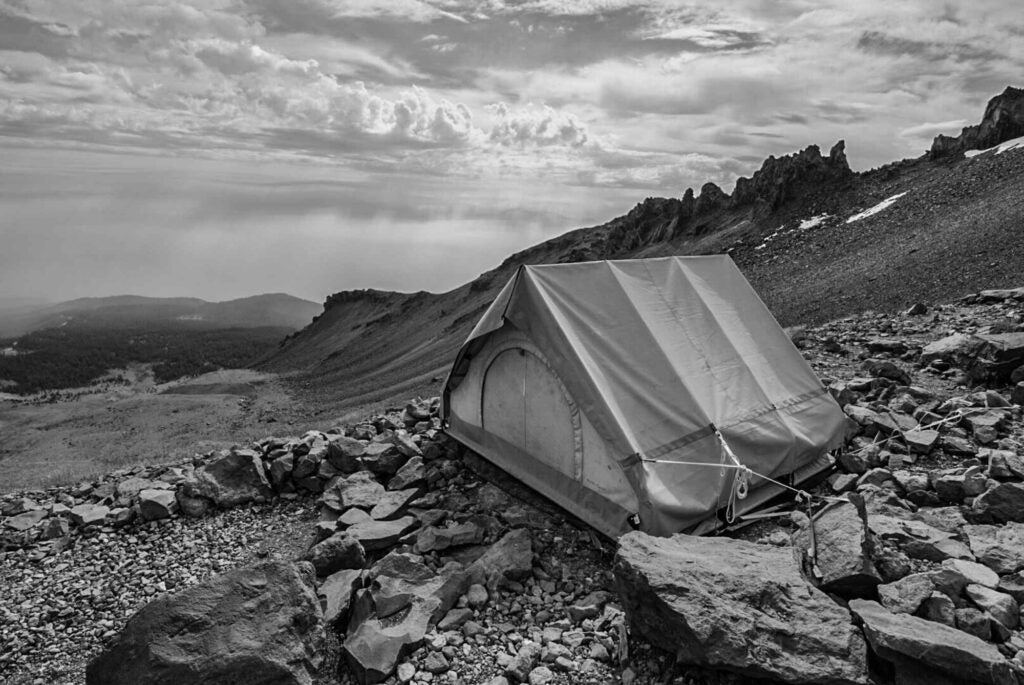 Sunset at Lake helen
11,500 ft. Ending day 1 catching the last light of the day before sumitting mt shasta the following morning.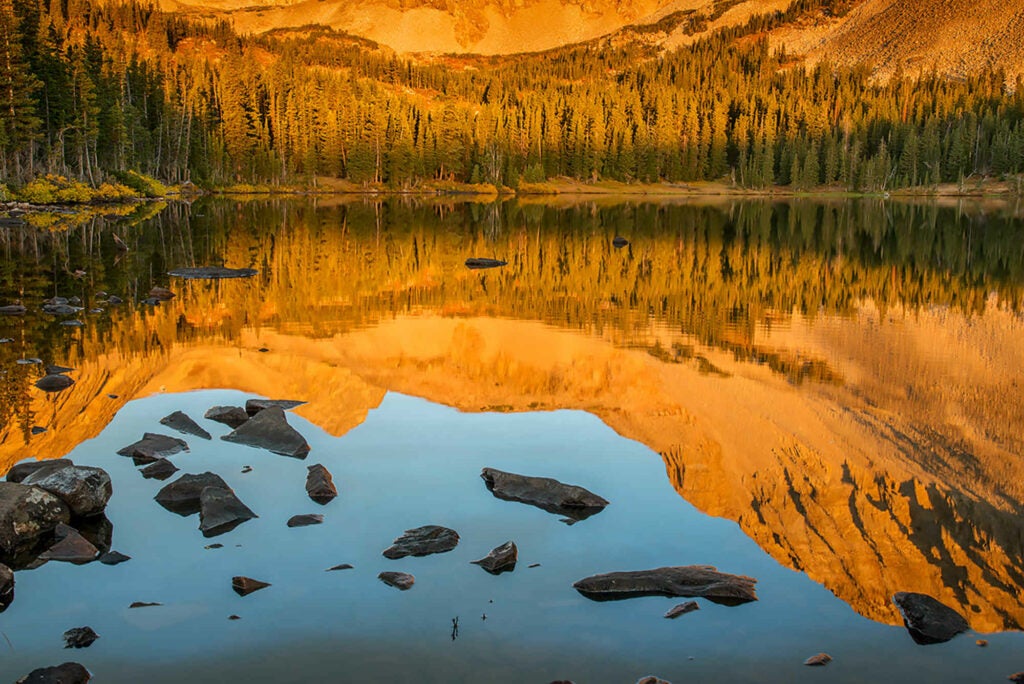 Heaven's Door
Sunrise on Mitchell Lake in the Indian Peaks Wilderness in Colorado.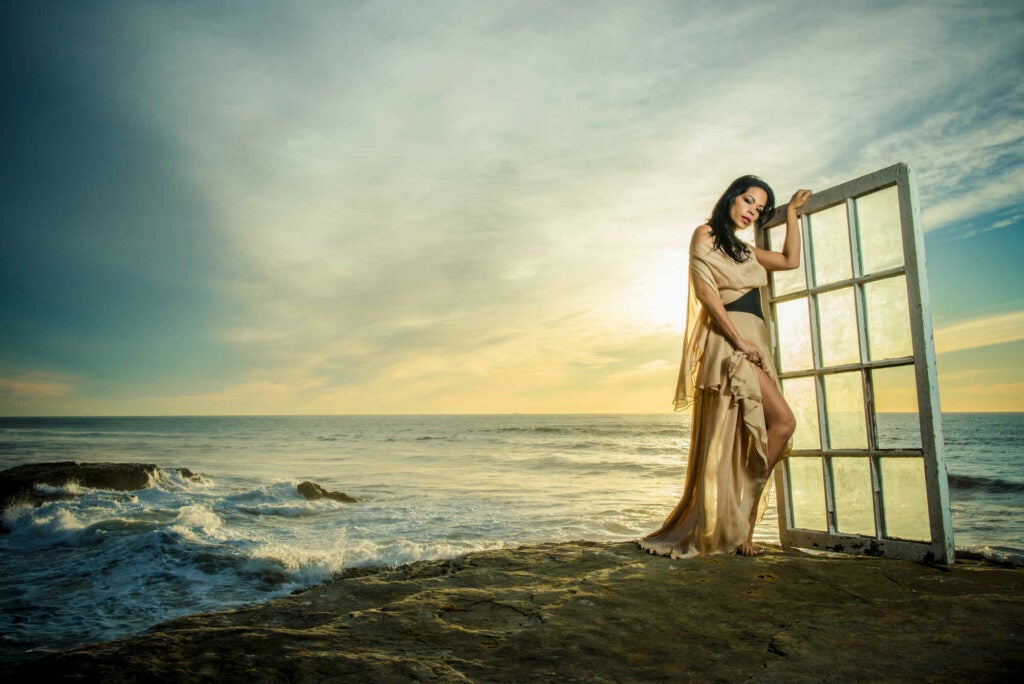 Goddess of the Sea
Shot with a D800 24-70 lens, Alien Bee with a Beauty Dish camera right. This image depicts natures true beauty. As a single mother of two sees that despite the struggles of life, there is a radiant light beaming, shining upon her.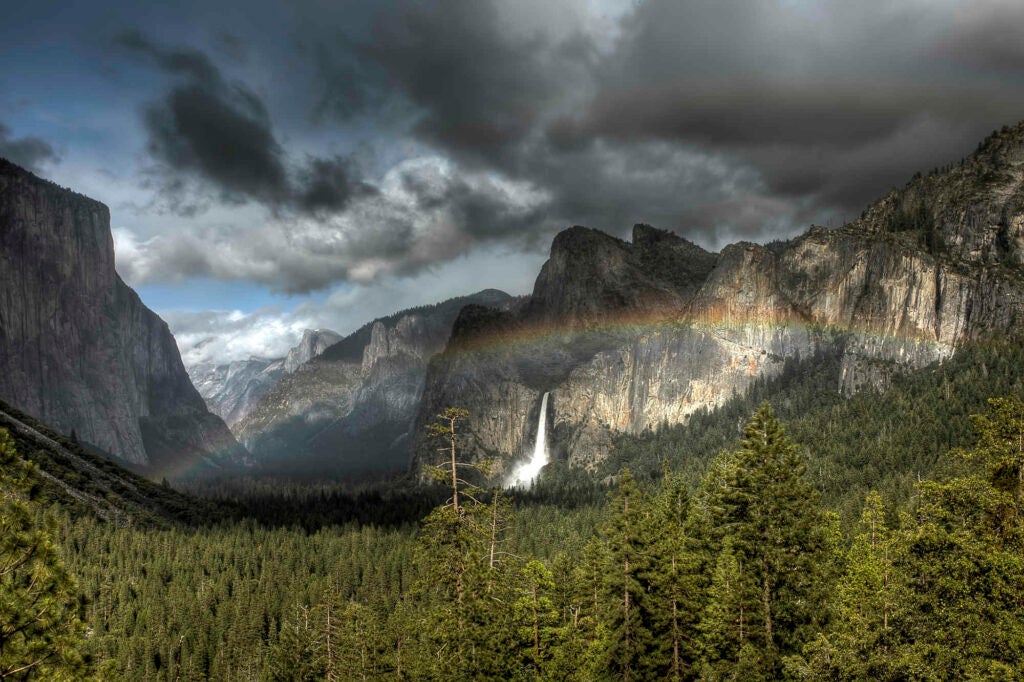 rainbow over the valley
Forming of a double rainbow over the Yosemite Valley at the Wawona Tunnel overlook.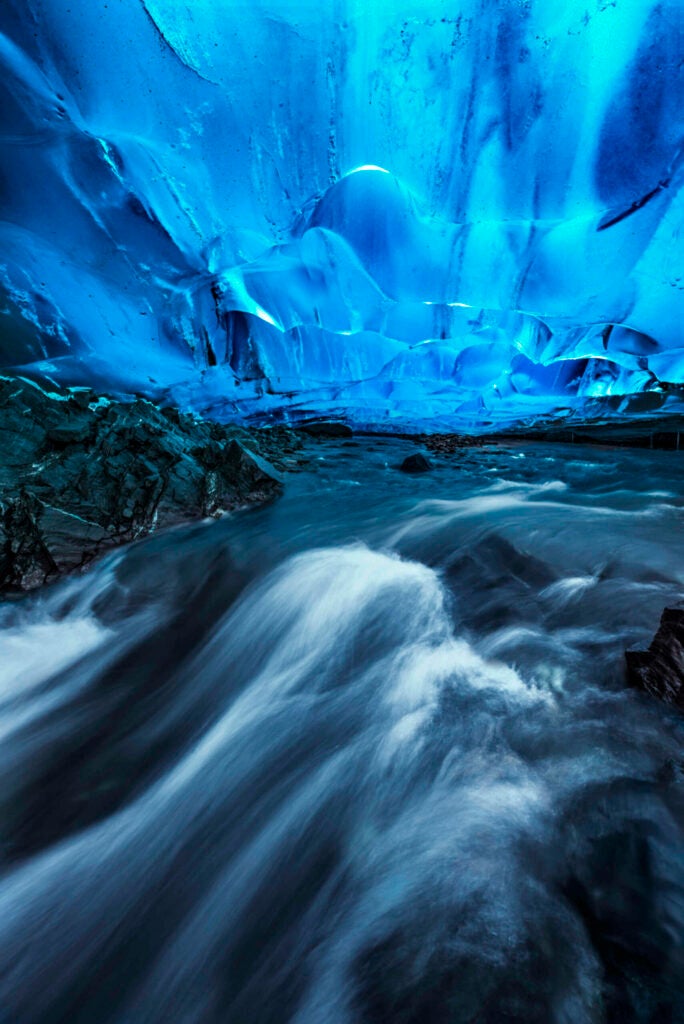 Iced In
Mendenhall Glacier in Juneau, Alaska dominates the landscape in the area. Hiding under it, however, lie some intricate and beautiful caves, hidden from most peoples view. After a several mile hike out to the glacier, we had to pick our way carefully over and around the glacier until we found a small crevice that lead to this cave. Gushing glacial melt meant this water was frigid cold, and a low hanging ceiling meant a helmet was required. I didn't want to leave my tripod in the water for long, for fear of the cold water freezing the carbon fiber legs. In all it was quite worth it!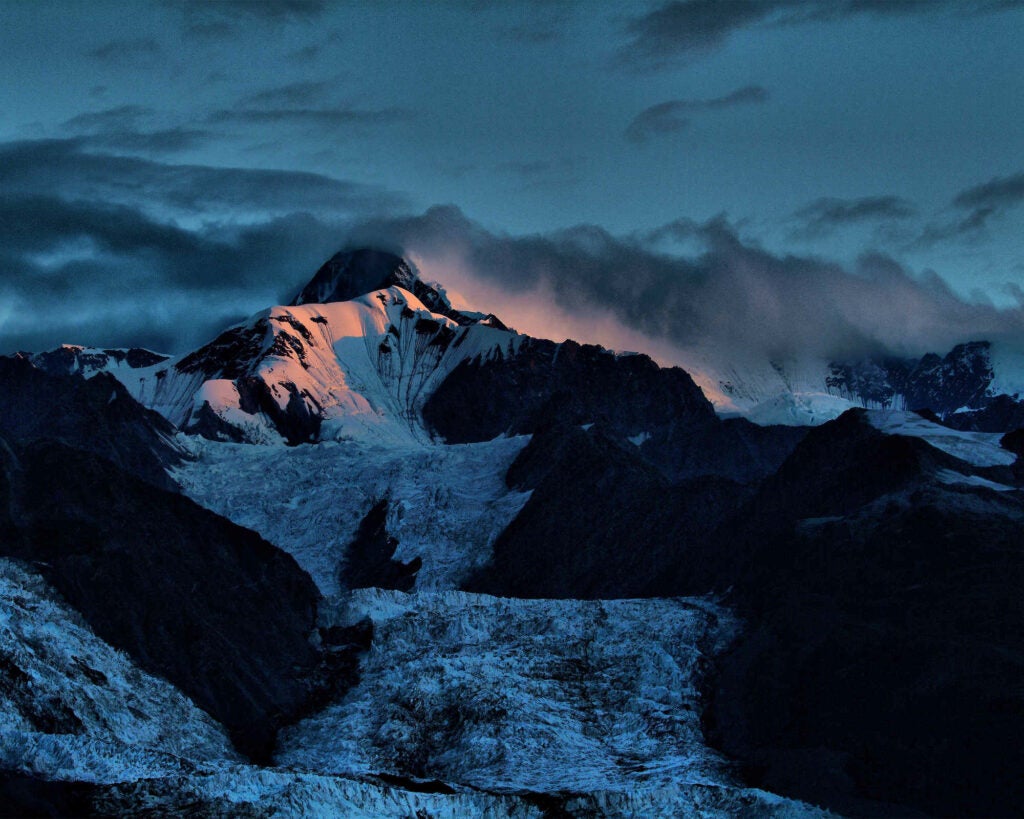 Alaska Mountain Light
Morning light on an Alaskan Glacier.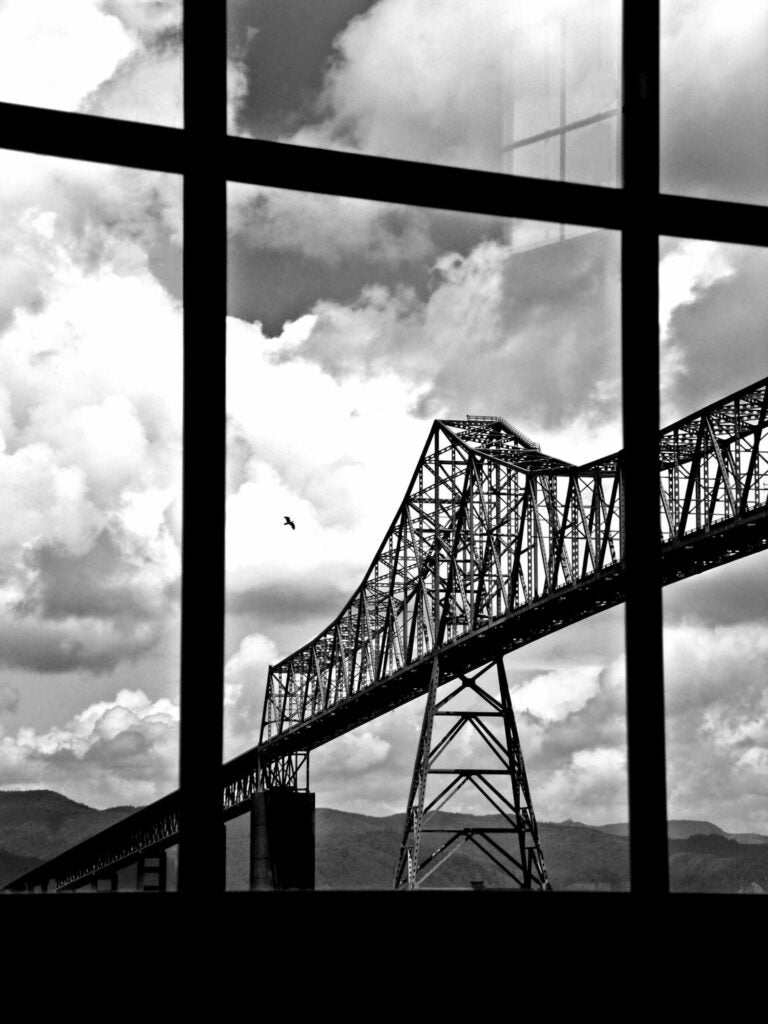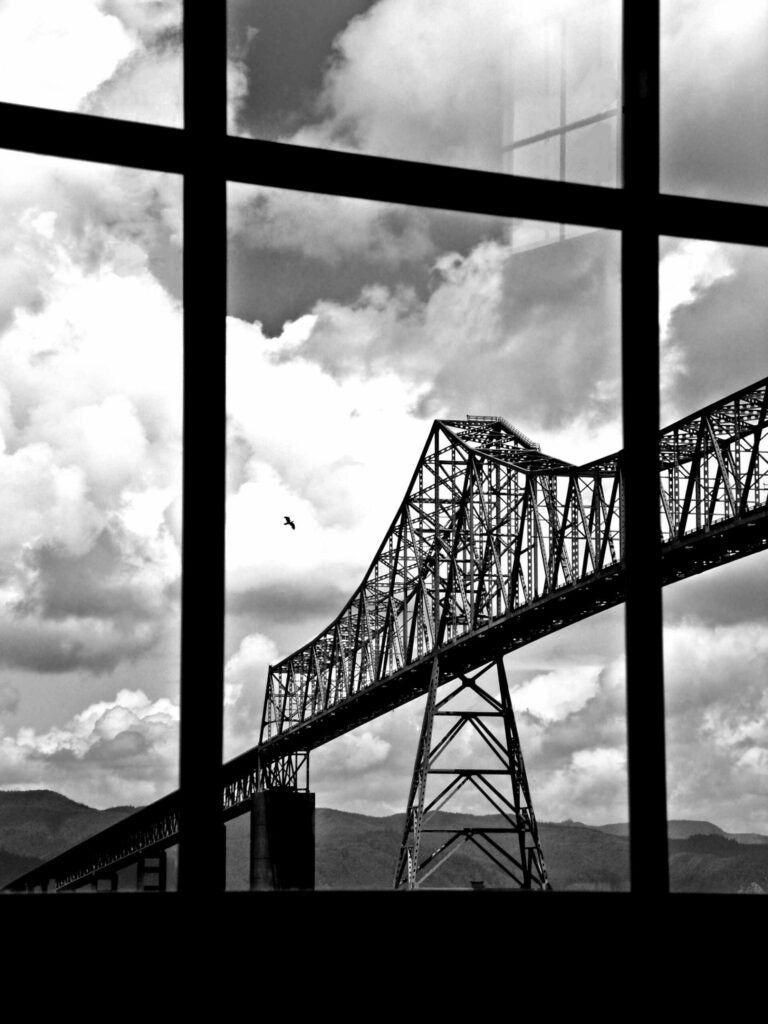 Crosses and Crossings
The Astoria-Megler Bridge crossing the Columbia viewed from a window on a pier.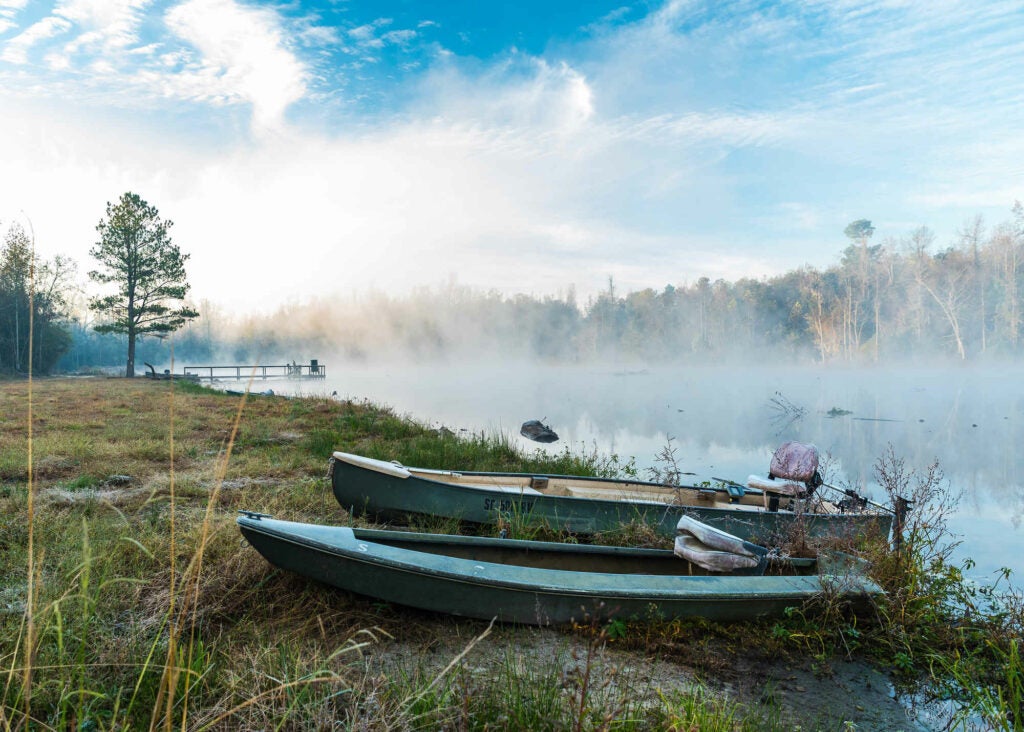 Cold Morning Mist
Shot on a cold Fall morning with a Nikon D3, and a Nikon 70-200 f2.8 lens…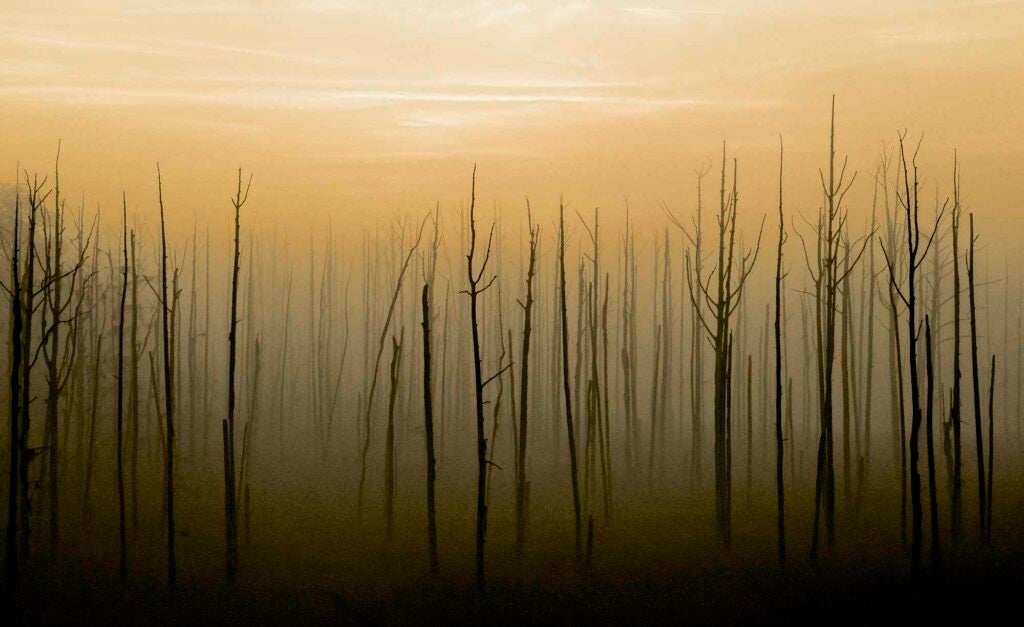 Afterlife
A foggy morning along the Cape Fear river area in Wilmington, North Carolina.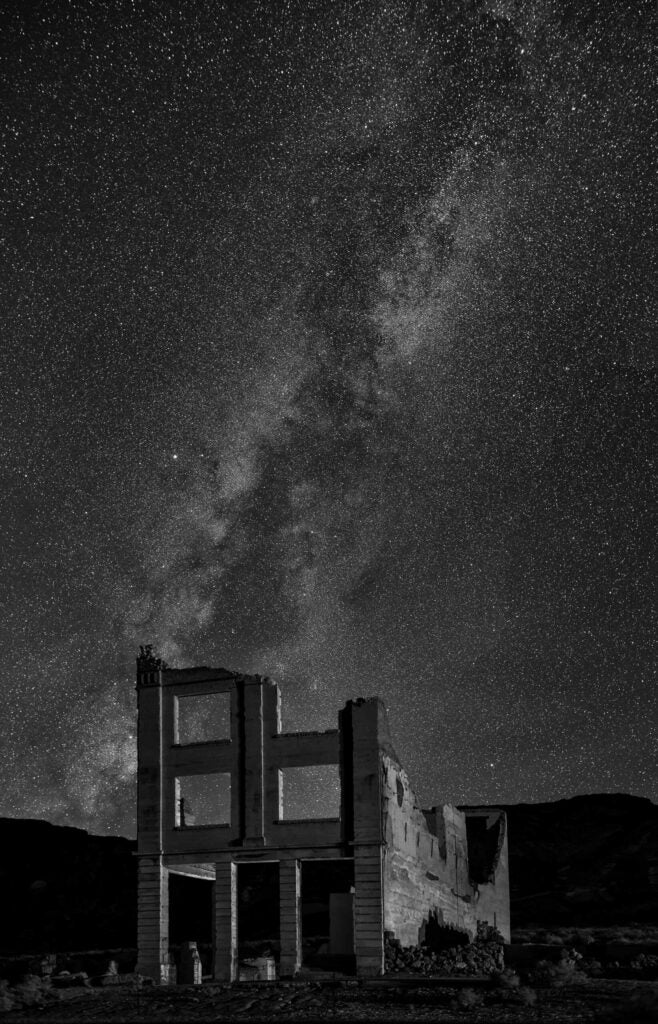 The Ruins
The Milky Way looms over the ruins of the old bank building in Rhyolite NV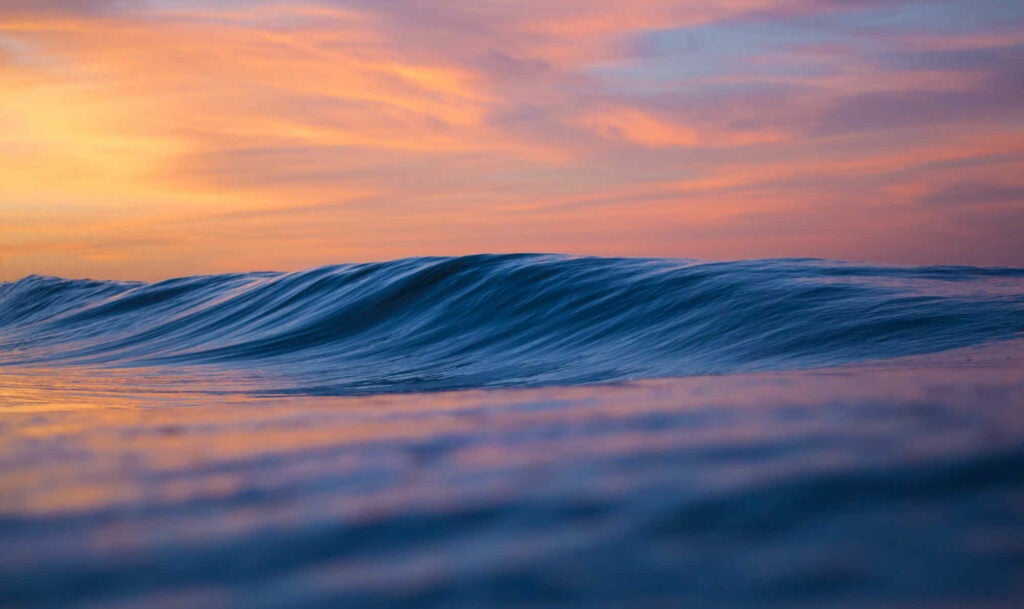 Untouched lines
When that first light hits the water…its something everyone should witness at least once in there life. For me i try to see it as much as possible. Yeah i just woke up but it feels like I'm still dreaming. For those that don't have the ability or time to see that first light touch the ocean water, I'm glad i can share my view of the morning with them.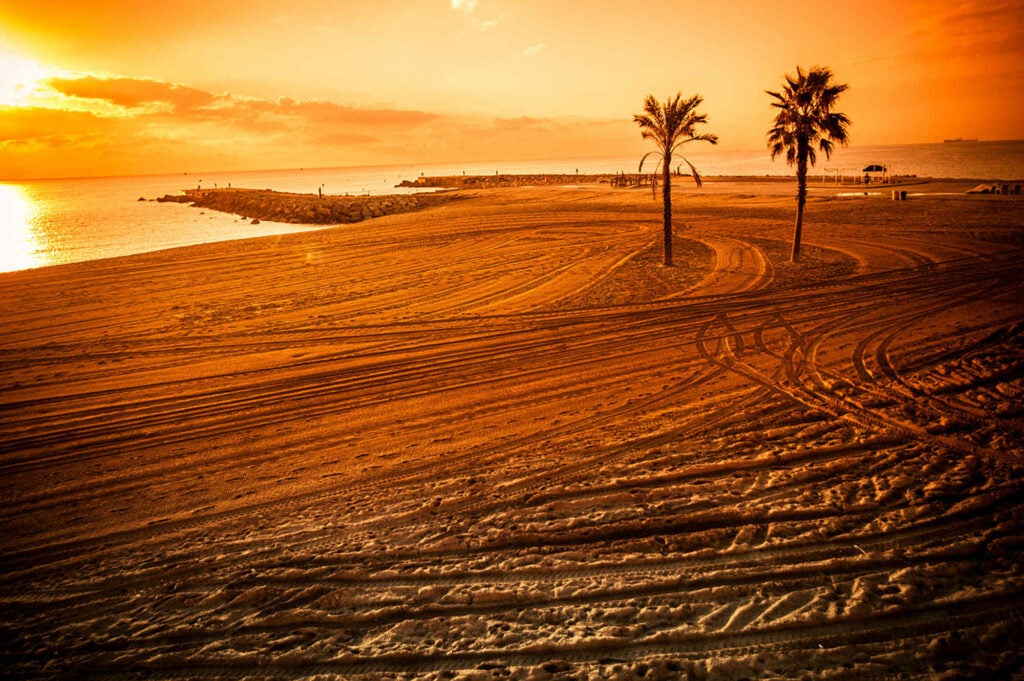 Barcelona dream
Coast of Barcelona, Spain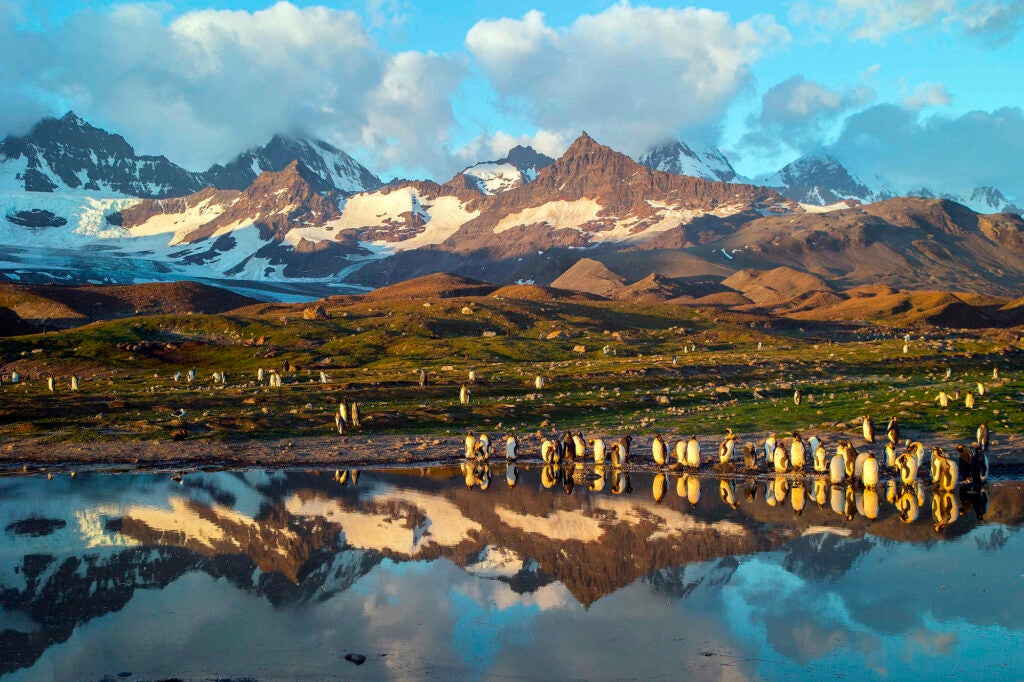 Dawn at St. Andrews Bay (South Georgia)
We arose at about 3 AM to be able to land at St. Andrews Bay in South Georgia, for an opportunity to capture first light. The King penguins and snow-draped mountains reflected in a glacial pond rewarded our sleepy Zodiac landing.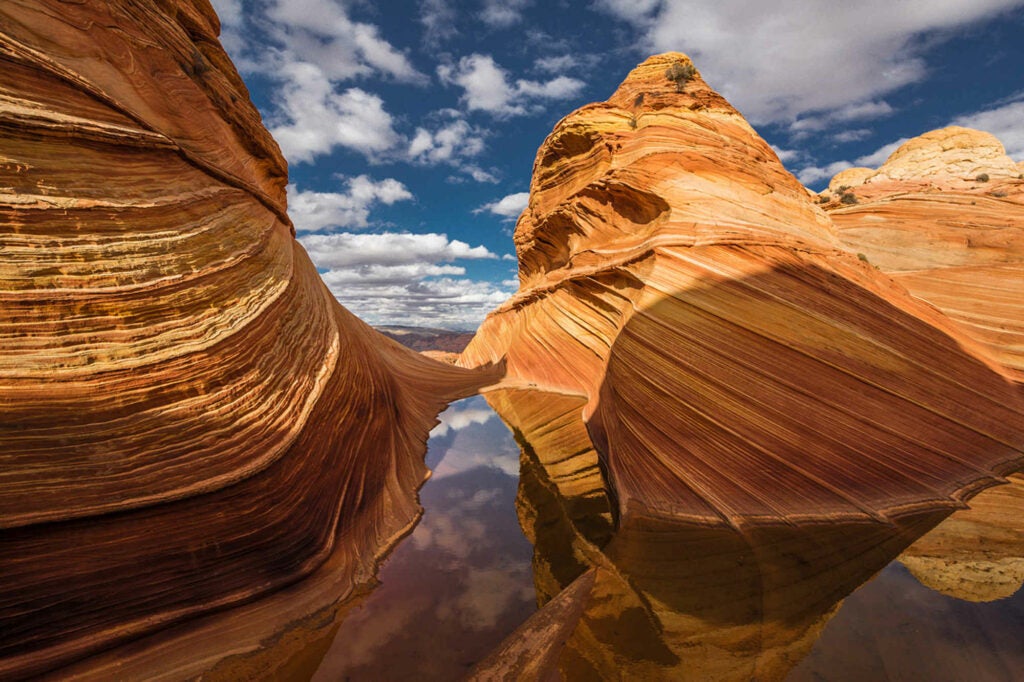 The Wave
This famous rock formation near the Arizona-Utah border was flooded, so the "classical" shot wasn't an option. I had to roam around to find this composition.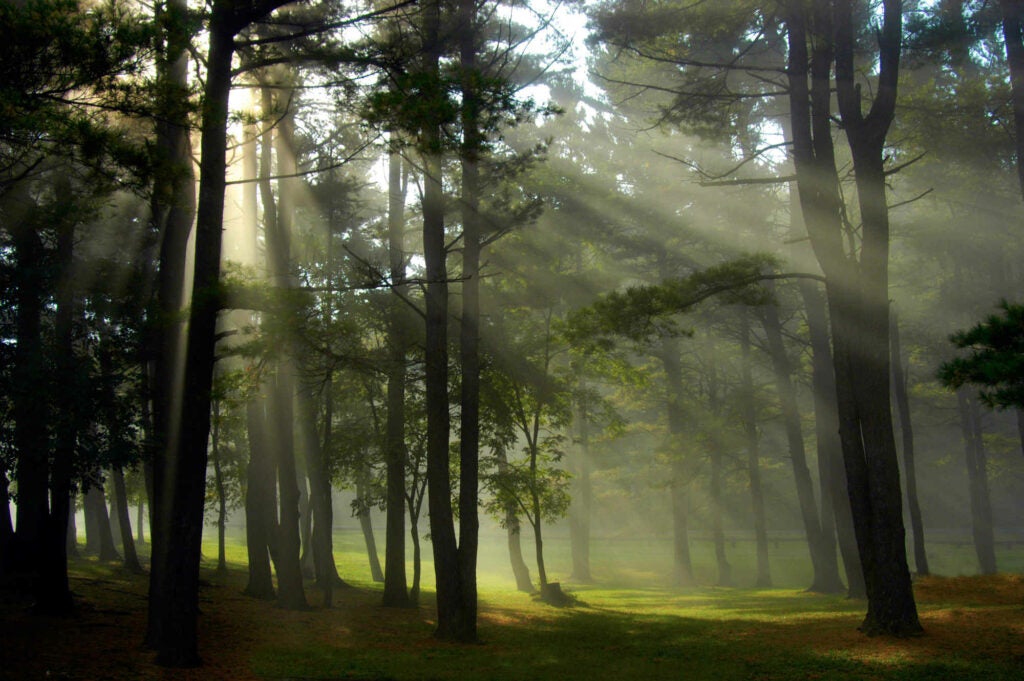 Trees In The Mist
Taken in the Heldeberg mountains in upstate NY Nikon D300 Nikon 18-200mm lens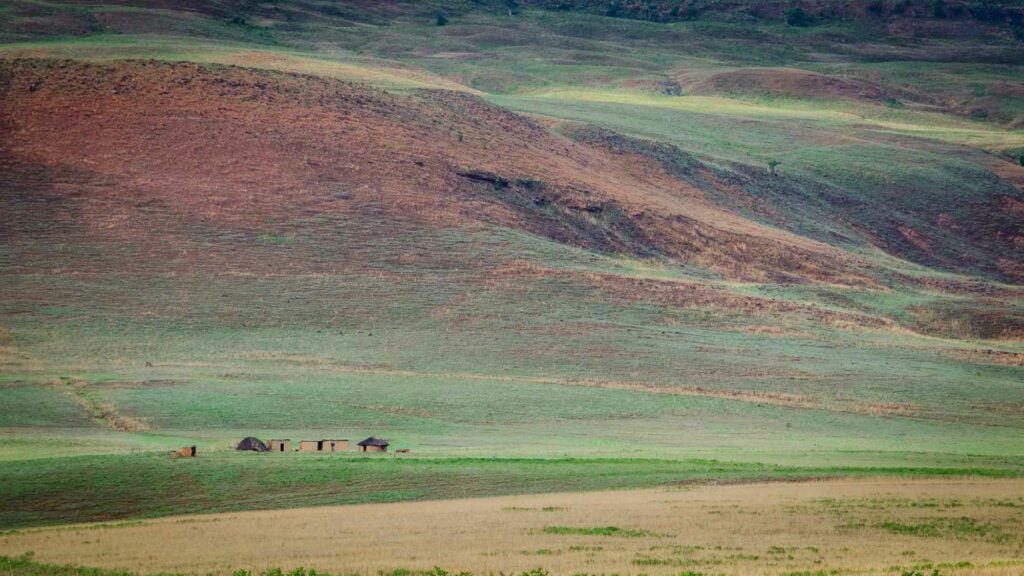 Zulu huts
Authentic South African Zulu huts in the middle of nowhere. Well the Drakensburg.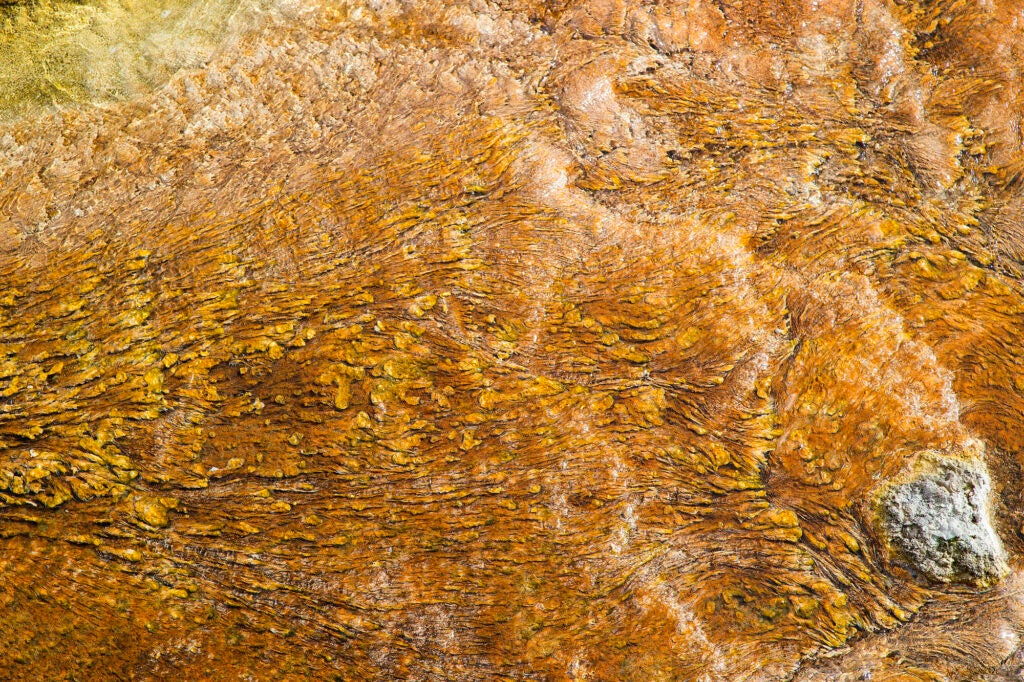 Algae at Yellowstone
I enjoyed photographing various types of algae in geothermal water flows during our most recent trip to Yellowstone. The patterns and colors yield abstract images that encourage viewers to ask "What is that?"
When it comes to judging contests, we see a lot of landscape photos. I seriously cannot count how many nearly-identical photos of Horseshoe Bend I have seen over the course of my time here. But somehow, there's still fresh landscape stuff to see every month. Maybe it's the unbeatable talent of our readers of the endless supply of natural beauty dished out by mother nature. Either way, I was expecting a lot of great images for this Complex Landscape photo challenge and you didn't disappoint.
One of the things I truly enjoyed about going through this batch of entries was the different interpretations of what makes a landscape complex. Sometimes it's a matter of carefully composing an image with tons of different elements, all of which need to be carefully considered before being placed in the frame. Some have a more simple initial appearance, but force the viewer to really study the picture in order to understand its true meaning. Either way, this is a truly spectacular gallery and if looking at it doesn't make you want to grab your camera and head for the outdoors, then I don't know what will.
Once you're feeling inspired, head over to our Contests Page for a chance to show off your own work and be featured in Popular Photography.