Phase One Announces High-End, Blue Ring Schneider Kreuznach Zoom Lenses For Medium Format Cameras
Creating zoom lenses for medium format cameras can be tricky because it's easy for them to get out of hand … Continued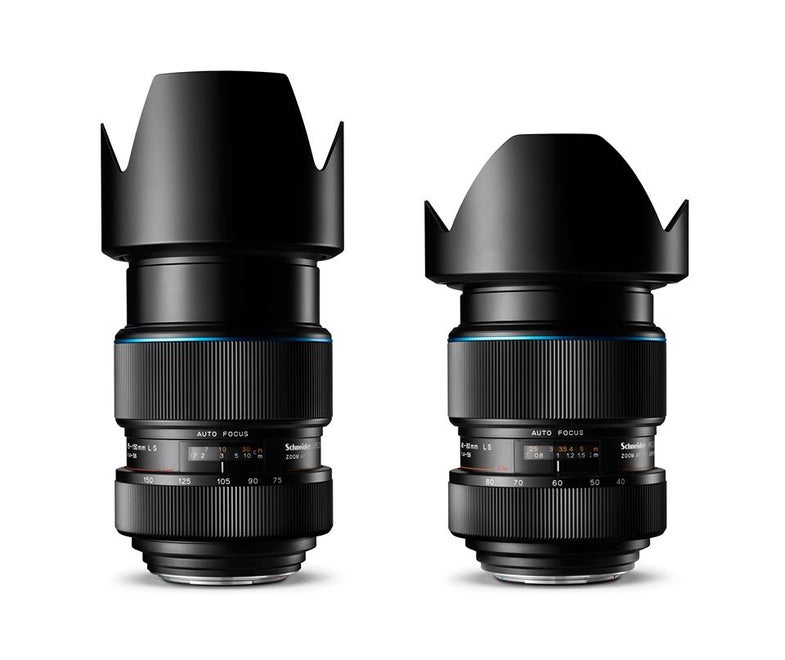 Creating zoom lenses for medium format cameras can be tricky because it's easy for them to get out of hand in both size and price. Now, Phase One has announced two new Schneider Kreuznach zoom lenses for its medium format camera systems as part of the Blue Ring series. The new options include a 40-80mm LS f/4-5.6 Zoom lens and a 75-150m LS f/4-5.6 Zoom.
The lenses have built-in electronics, so they can me micro-adjusted to math a Phase One camera's AF system perfectly. Each lens provides full coverage over the 645 medium format film plane, which makes it compatible with film cameras as well as the bigger 100-megapixel MF sensors found in modern digital medium format cameras. If you do use it with a 50-megapixel sensor, the whole imaging circle sits in the middle of the image circle, which is typically considered the sweet spot.
The lenses themselves look rather fantastic and are made with aerial-grade mechanical pieces. The zooms also have locking mechanisms to keep them from creeping through to focal range. They're also capable of flash sync speeds up to 1/1600 sec, which is typically very useful for a studio camera.
Of course, medium format gear comes with medium format prices, so the 75-150mm LS f/4-5.5 Zoom checks in at $5,990, while the 40-80mm LS f/4-5.6 Zoom costs $8,990. They will both be available August 1st.