Zenfolio gobbles up fellow portfolio/website-building platform Format
Both services are popular with photographers and will initially operate in parallel, retaining their respective employees and customers.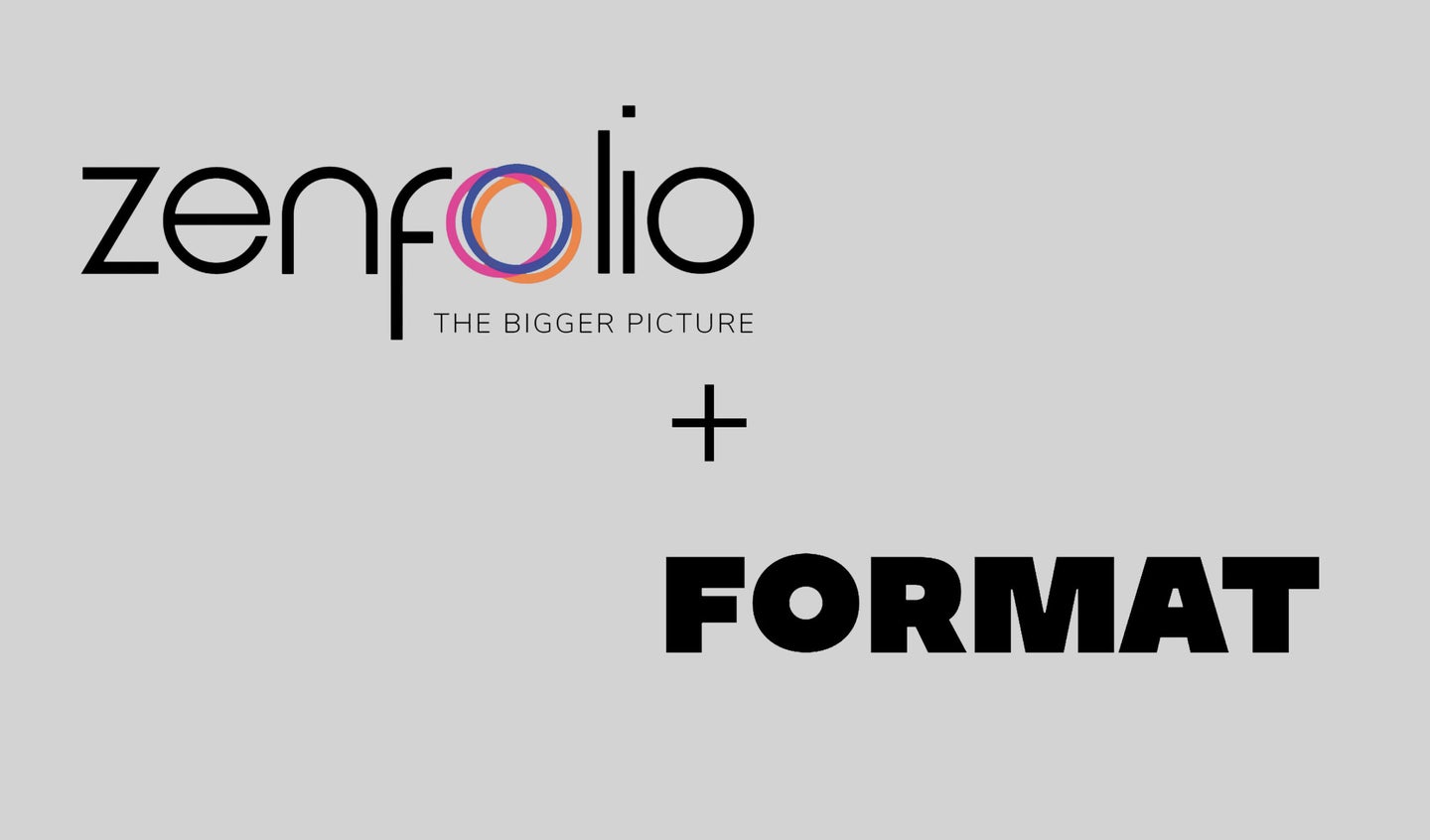 Two of the best-known software-as-a-service tools for connecting photographers with their customers have now joined forces to become one. Format, an online service that allows photographers and other artists to create websites highlighting their portfolios, has been acquired by its long-time rival Zenfolio.
About Format & Zenfolio
Format first launched in March 2010 as 4ormat, before switching to the current iteration of its name in 2014. Headquartered in Toronto, Canada it will continue to operate as a Canadian company going forwards. Zenfolio, meanwhile, launched way back in July 2005 and is based in Menlo Park, California. That location will now become the headquarters of the newly-combined company, but the bulk of Format's staff will remain with the Toronto office.
Two will become one
In a Q&A on Format's site, founder and CEO Lukas Dryja predicted that the acquisition would bring positives for customers of both companies.
"Partnering with Zenfolio is a unique opportunity," Dryja noted. "The Format community will benefit from Zenfolio's extensive platform capabilities while Zenfolio customers ultimately will have access to Format's world-class tools and design resources used to showcase our customers' work."
Zenfolio CEO John Loughlin was equally effusive, promising Zenfolio customers that the acquisition would give them a greater selection of website templates, among other improvements.
"Zenfolio plans to celebrate the Format brand and bring to its tens of thousands of subscribers many of the advanced tools and practices enjoyed by Zenfolio subscribers," Loughlin pledged. "Similarly, Zenfolio hopes to make some of the unique capabilities embodied in the Format experience available to our customers. Our users will have more website template designs available and will enjoy the unique Format brand experience embodied in resources like their magazine and prints marketplace."
Limited financial details
Financial details relating to the acquisition were not disclosed but the resulting company is said to be "one of the world's largest SaaS providers for photographers and artists". Prior to the acquisition, both companies had been busily expanding and developing their services in parallel.
Expanded services
Over the past year, Zenfolio has transitioned its service for customers in the US and the UK to IBM Cloud to enable it to take advantage of AI and machine learning. It also debuted three new pricing plans and recently promised to give away a million dollars worth of three-year memberships to photography students.

Format, meanwhile, launched a new tool suite dubbed Workflow last March. At the same time, the company offered a free one-year Workflow Pro membership to photographers affected by Covid-19.