This charity print sale is your chance to own a photo by Jane Goodall
Vital Impacts, a non-profit founded by two NatGeo shooters, is hosting an end-of-year print sale to raise money for conservation efforts. And the list of photographers featured is impressive.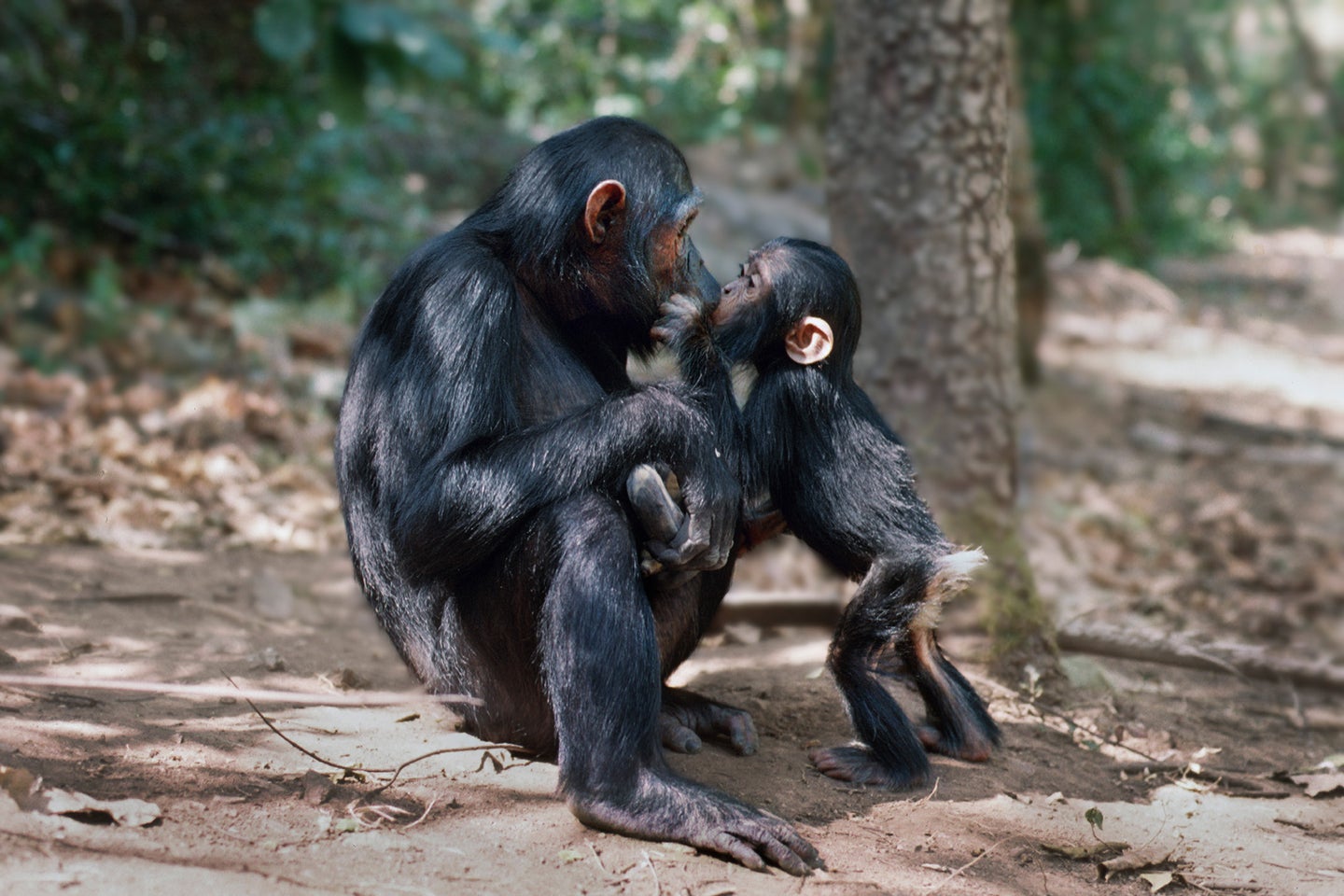 Vital Impacts, a non-profit founded by award-winning National Geographic photographer Ami Vitale and visual journalist Eileen Mignoni, is having a print sale to support a number of conservation charities—and there are some serious names involved including Paul Nicklen, Jimmy Chin, and even Dr. Jane Goodall. If you want to buy some incredible artwork and support a great cause, you can do so until December 31st.
What charities are supported?
The Vital Impacts sale is supporting four conservation charities: Big Life Foundation, Great Plains Foundation's Project Ranger, Jane Goodall Institute's s Roots & Shoots, and SeaLegacy.
60% of the net proceeds from each print will be shared among the four charities. The remaining 40% will go to the photographers to enable them to continue "their critical awareness-raising conservation work."
Between now and the end of the year, Vital Impacts is aiming to raise $1 million for the four charities. When Popular Photography spoke to Vitale at the end of November, they were roughly a quarter of the way to the goal. 
What photographers are involved?
The collection of photographers who are contributing to the sale is, frankly, ludicrous. The list of 100 names is basically a who's who of National Geographic and wildlife photographers, as well as some up-and-coming talents like Hannah le Leu, who won Young Ocean Photographer of the Year.
There are prints for sale from Ragnar Axelsson, James Balog, Nick Brandt, Jimmy Chin, Tamara Dean, Cristina Mittermeier, and Cory Richards as well as dozens more incredible photographers. 
There are also "never before seen" prints from Dr. Jane Goodall, including a stunning self-portrait that she shot over 60 years ago in the Gombe National Park. "For a lot of people like me," says Vitale, "Jane Goodall is a hero. So we just thought of asking her: 'Jane, did you ever take pictures?' And it turns out she did."
And it turns out she was good at it too. Her three photos are some of my favorites in the collection—and this is in a collection of the work of some of the best photographers in the world. 
"The one thing that connects everybody," explains Vitale, "Is that there is just this shared concern and commitment to trying to protect the environment and the planet."
And it's very clear from the work. While there's a huge variety to the styles and techniques on display, almost every image shows the beauty and fragility of our world. 
How do I buy a print?
Prints are available through Vital Impacts' website. There are 60 limited edition prints available for between $1,000 and $30,000 (some of which are already sold out). There are also roughly 150 open edition prints available for between $125 and $675, depending on the artist and the size of the print (you can normally choose between an 11×16 or a 16×24). Most excitingly, every week there is also a flash sale where three prints from the open edition will be available as 8x12s in a limited run of 100 for just $100. What three images are available resets every Tuesday at midnight EST.