Here's what you can expect to see in the night sky throughout May
The Eta Aquarids are expected to peak May 6.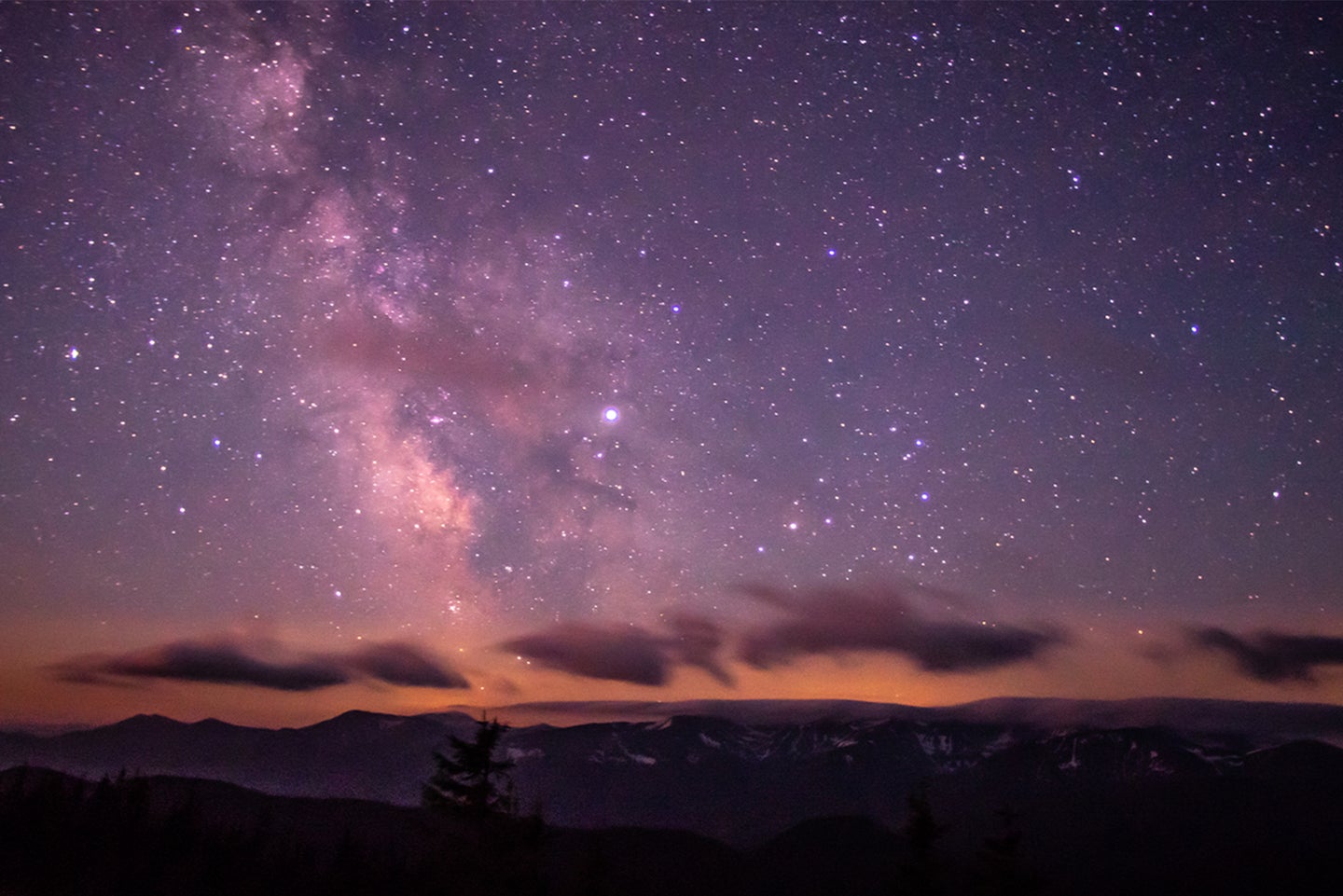 This article was originally featured on Popular Science.
Date Event
| | |
| --- | --- |
| May 4 and 5 | Full Flower Moon |
| May 5 and 6 | Penumbral Lunar Eclipse |
| May 5 and 6 | Eta Aquarids Meteor Shower |
| May 27-30 | Lāhaina Noon |
| May 29 | Mercury at Greatest Western Elongation |
April showers may bring May flowers, but this spring has several meteor showers in store. Between April's Lyrid meteor shower, the official announcement of NASA's Artemis II astronauts, and a particularly strange "hybrid" eclipse, it's a pretty exciting time to be a space cadet. The celestial excitement continues this month–especially around May 5–as the weather warms up and skygazing at night becomes a bit more comfortable. Here are some events to look out for and if you happen to get any stellar sky photos, tag us and include #PopSkyGazers.
May 4 and 5- Full Flower Moon
The Full Flower moon reaches peak illumination at 1:36 p.m. EDT on Friday, May 5. The moon will be below the horizon and in daylight at this time, so the best bet is to take a look on the nights of May 4 and 5. The name Flower Moon is in reference to May's blooms when flowers are typically most abundant in the Northern Hemisphere. 
May's full moon is also called the Budding Moon or Zaagibagaa-giizis in Anishinaabemowin/Ojibwe, the Summer Moon or Upinagaaq in Inupiat, and the Dancing Moon or Tahch'ahipu in Tunica, the language of the Tunica-Biloxi Tribe of Louisiana.
May 5 and 6- Penumbral Lunar Eclipse
Following April's total solar eclipse, May will see a penumbral lunar eclipse. Here, the moon will pass deep into the counterpart of planet Earth's shadow, known as a penumbra. It will be the deepest penumbral eclipse until September 2042. This kind of eclipse is very subtle and those in the regions that can see it will most likely notice that the moon appears a little bit darker, as long as the night skies are clear. 
People living in Asia, Australia, Europe, and Africa will have the best chance of seeing this event.  
May 5 and 6- Eta Aquarids Meteor Shower
We were not kidding when we said that May 5 is a big day for celestial events! The Eta Aquarids Meteor Shower is expected to peak on May 5 and 6, where roughly 10 to 30 meteors per hour can be seen. Eta Aquarid meteors are known to be speed demons, with some traveling at about 148,000 mph into the Earth's atmosphere. These fast meteors can leave behind little incandescent bits of debris in their wake called trains. 
This meteor shower is usually active between April 19 and May 28 every year, peaking in early May. It's radiant, or the point in the sky where the meteors appear to come from, is in the direction of the constellation Aquarius and the shower is named for the constellation's brightest star, Eta Aquarii. It is also one of two meteor showers created by the debris from Comet Halley.
The Eta Aquarids are visible in the Northern and Southern Hemispheres just before dawn, but the Southern Hemisphere has a better chance of seeing more of the Eta Aquarids.
May 27-30- Lāhaina Noon
This twice a year event in the Earth's tropical region is when the sun is directly overhead around solar noon. At this point, upright objects do not cast shadows. It happens in May and then again in July.
According to the Bishop Museum, in English, the word "lāhainā" can be translated as "cruel sun," and is a reference to severe droughts experienced in that part of the island of Maui in Hawaii. An older term in ʻŌlelo Hawaiʻi is "kau ka lā i ka lolo," which means "the sun rests upon the brain" and references both the physical and cultural significance of the event
May 29- Mercury at Greatest Western Elongation
The planet Mercury will reach its greatest separation from the sun in late May and into June. It may be difficult to see from the United States, but is expected to reach this point in pre-dawn hours beginning on May 29. 
The same skygazing rules that apply to pretty much all space-watching activities are key this month: Go to a dark spot away from the lights of a city or town and let the eyes adjust to the darkness for about a half an hour.