The new SmugMug Source service stores your raw files online
SmugMug Source will now store your raw files as well as your jpegs. It works with just about every camera around.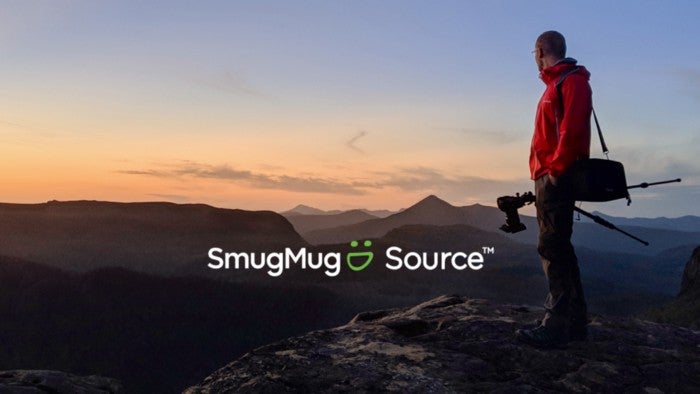 SmugMug Source is a new unlimited RAW photo storage service from Flickr's current owners. Unlike typical cloud storage services like Dropbox or Google Drive, SmugMug Source is designed explicitly for photographers. This means you can do things like preview, sort, and organize your RAW files online—or on any device—just like you can with regular JPEGs.
Source is an add-on subscription for existing SmugMug users. Regular SmugMug plans start at $9/month for unlimited JPEG storage and a personalized photo website and go up to $52/month for professionals looking to sell their photos and provide client galleries. On top of that monthly charge, Source will set up you back $3 for up to 500GB of RAW files, or $5 for up to 1TB and then another $5 for each additional TB, or part thereof. (For what it's worth, 1 TB is roughly 30,000 RAW files—it depends on your camera—so unless you never delete bad photos, it shouldn't get unreasonably expensive.)
From the start, SmugMug Source will support most common RAW formats, including ARW, BMP, CR2, CR3, CRW, DCR, DNG, IIQ, MRW, NEF, NRW, ORF, PEF, RAF, RAW, RW2, RWL, SRF, SRW, TIFF, TIF, X3F. That's all Canon, Nikon, Sony, Olympus, and many other shooters covered. Presumably, Source's RAW support will update as new cameras debut. 
Source also offers a whole host of workflow-conscious photographer-friendly features. It supports sidecar files from editing apps like Lightroom and CaptureOne so you'll see the edited versions of your RAW shots. You can upload and manage files from any SmugMug app or the Lightroom plug-in. There's AI-powered search so you can navigate your overflowing catalog without having to manually tag everything. 
How does SmugMug Source compare to other raw backup services?
I'm currently using the free trial but, so far, Source seems to deliver on what it promises—which is good, because there aren't a lot of fully-featured alternative RAW storage platforms. 
Adobe's CreativeCloud is the closest. It has built-in cloud storage that integrates really well with Lightroom. The big downside is that it's pretty expensive. There are three plans:
The 20GB Photography plan includes Lightroom and Photoshop at $9.99/month. 
The 1TB Photography plan includes Lightroom and Photoshop at $19.99/month.
The 1TB Lightroom plan doesn't have Photoshop, but it's only $9.99/month. 
You can also purchase additional storage starting at $10/month for a TB on top of your subscription. 
Google Photos ($9.99/month for 2TB), Amazon Photos (unlimited photo storage included with Amazon Prime at $12.99/month), and Dropbox ($9.99/month for 2TB) all kind of support RAW files, but they don't have the same photographer focus as SmugMug. They're fine for backup storage but are less likely to fit nicely into your workflow. 
From a purely backup perspective, Backblaze is probably your best bet. You get unlimited file backup for $6/month including RAW files. You won't be able to preview your images online or integrate things as well with Lightroom, but it will keep them safe. 
Don't rely on online RAW storage
As much as I like SmugMug Source so far, I'm still incredibly dubious about the claim you can say goodbye to your hard drives. Adobe has lost user's photos, Dropbox has lost user data, and even Google Photos has had some file-losing quirks. An offsite, online backup is just one part of a good photo backup system, but it shouldn't be the only place you keep your files.