Samsung's ViewFinity S9 is a 5K monitor with built in color calibration
This 5K monitor takes aim at Apple's Studio Display.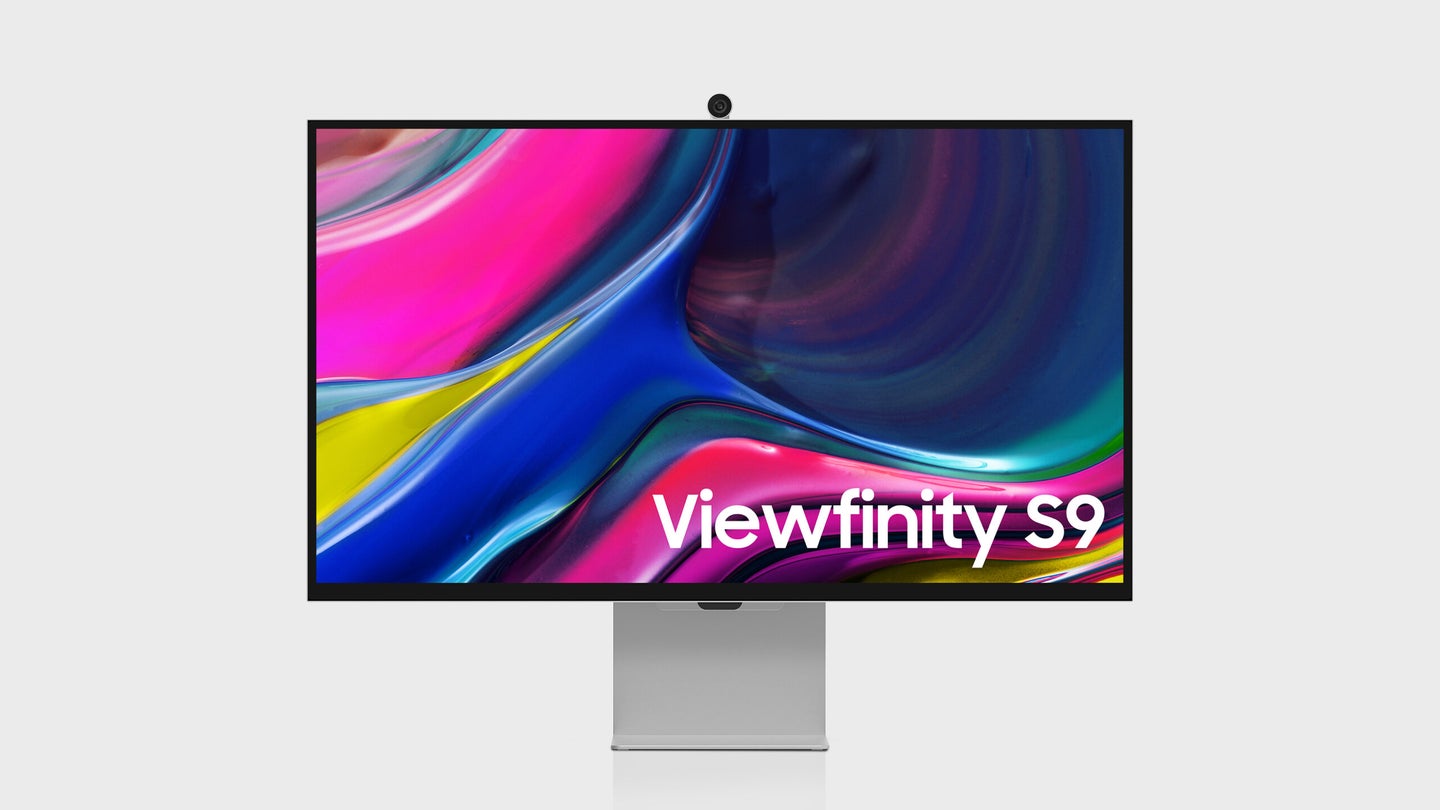 We may earn revenue from the products available on this page and participate in affiliate programs. Learn more ›
The 2023 Consumer Electronics Show kicks off this week, which means we can expect every electronics manufacturer across the globe to unleash a torrent of shiny new products for us to covet. The first fancy new device out of the gate comes in the form of Samsung's new 5K monitor, which is aimed at creatives and competes with Apple's Studio Display. The ViewFinity S9's native 5,120 x 2,880 resolution makes it one of just a handful of 5K monitors on the market at the moment. That's useful for creative work because it allows editing software to display high-resolution previews of photos or videos with room left over around the edges for palettes and editing tools.
Keeping colors accurate
In addition to its high pixel count, the ViewFinity S9 also offers some color-specific features to ensure accuracy when editing photos or videos. Samsung claims it ships from the factory with a Delta E rating of roughly 2. Delta E represents how much an on-screen image differs from a standard output value defined by the International Commission on Illumination. The lower the Delta E value, the closer the monitor's performance is to the ideal set forth by the Commission. Careful calibration can get values even lower than that, but generally, Delta E of three or less won't be noticeable for the vast majority of people.
The monitor's color gamut includes 99 percent of the P3 color space, which should come in handy for high-end video editors. As photographers, we primarily rely on the AdobeRGB or sRGB color spaces, which fit well inside the DCI-P3 color space.
Other ViewFinity S9 monitor features
In addition to the color-specific features, Samsung also fully outfitted this display with high-end utilities. It offers several USB-C and Thunderbolt connections for quickly moving high-res files off of cameras and onto storage devices. Plus, the built-in webcam works natively with popular video apps, so you don't need to keep an external camera clamped to the top of the screen.
This is a CES announcement, which means hard availability and pricing aren't currently available. But we expect to see it this year, and it will have to compete with the $1,599 Apple Studio Display. We're looking forward to trying it out to see how Samsung's new screen compares.