The Samsung Galaxy S23 Ultra brings a 200-megapixel sensor, raw mode upgrades
The new Samsung Galaxy S23 Ultra smartphone boasts a 200-megapixel main sensor along with an ultra-wide and two telephoto zooms.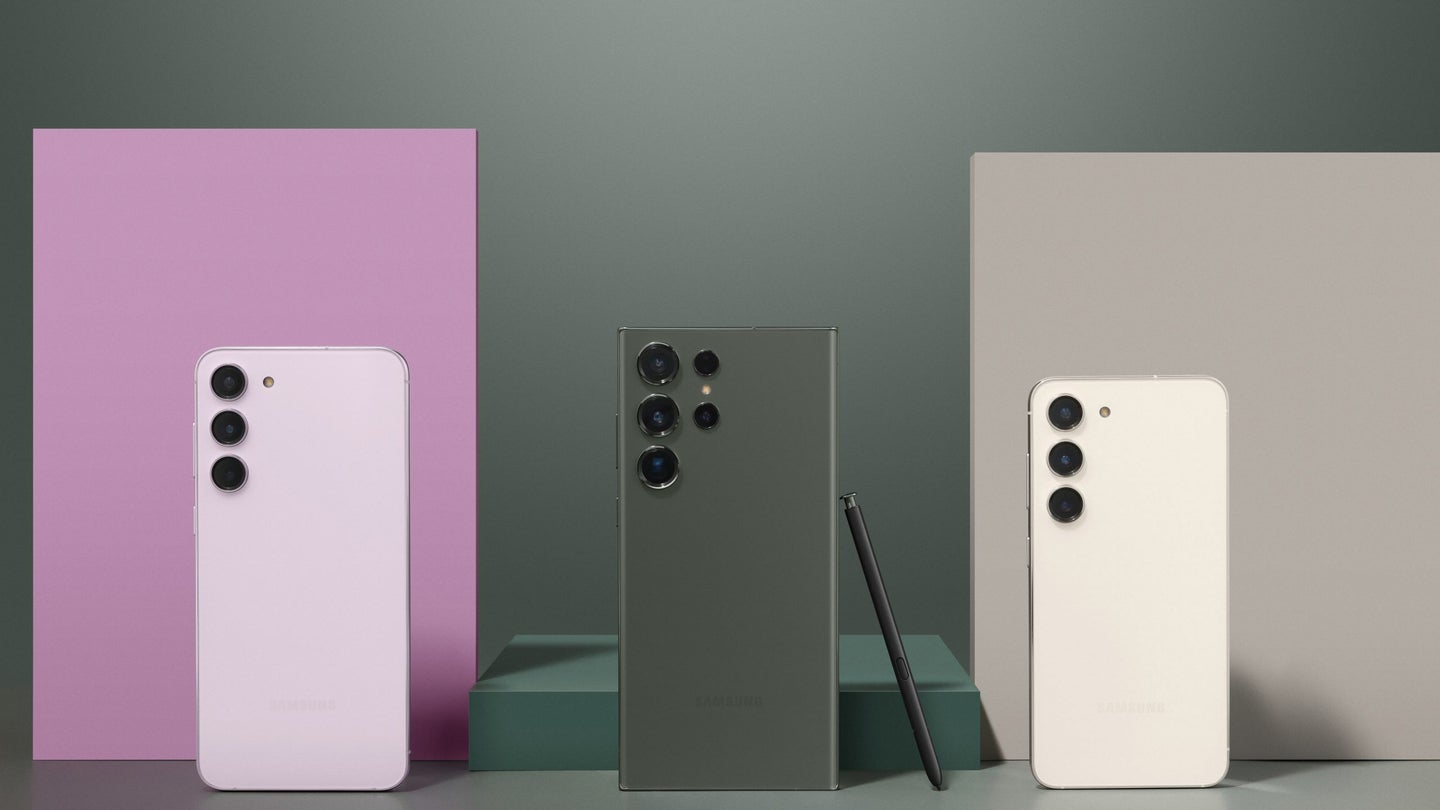 We may earn revenue from the products available on this page and participate in affiliate programs. Learn more ›
Samsung typically uses its flagship Galaxy S smartphone line to show off its latest and greatest mobile camera tech. Now, the company has introduced its new Galaxy S23 line of smartphones and the S23 Ultra comes packing its most advanced mobile camera system so far.
You'll find a total of five different camera modules on the backside of the Galaxy S23 Ultra. The main camera offers a familiar 23mm (equivalent) wide-angle perspective and an f/1.7 aperture. The sensor (called HP2) offers a total of 200 total megapixels, but you won't always get huge 200-mp images. Pixel binning allows it to essentially combine 4×4 pixel squares into one larger capture area in order to improve details and low-light performance. You can capture full 200-mp photos, but each image checks in at more than 15 megabytes and they take longer to process than their lower-res counterparts.
Low-light gets brighter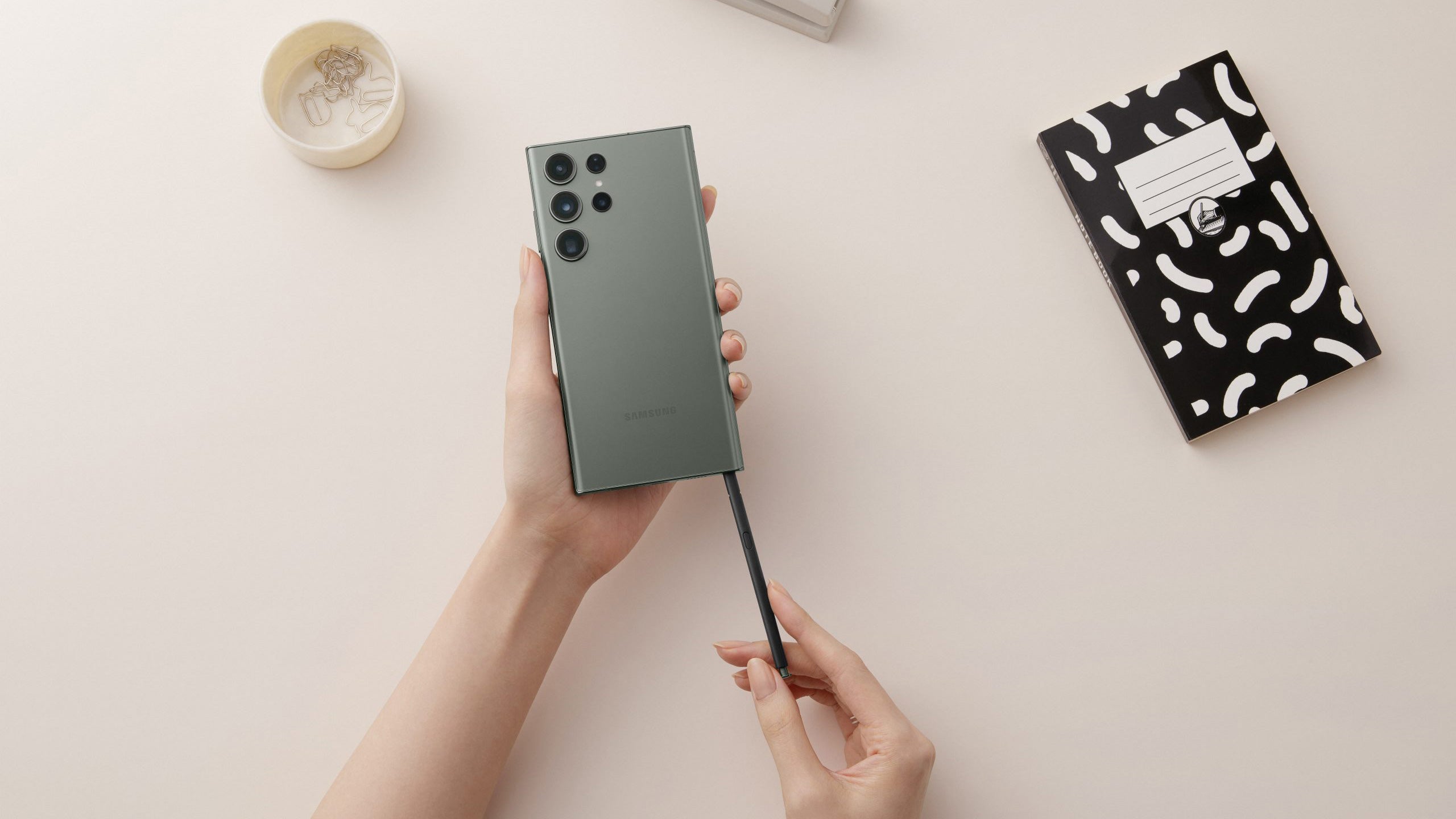 In addition to the hardware improvements for low-light shooting, Samsung says it has enabled an AI-powered system specifically designed to identify and eliminate digital noise that typically comes from shooting in the dark. That kind of tool can sometimes get overzealous and start eating into detail or making things look unnatural, so I'm particularly interested in how it performs in the real world.
In addition to the main camera, the S23 comes toting a 12-megapixel ultra-wide, as well as two dedicated telephoto lenses, one with 3x optical zoom and another with 10x optical zoom and a slower fixed aperture. This is a fairly familiar overall camera offering by now, but Samsung says all the imaging hardware here is new for the S23 Ultra.
Expert Raw gets better
For photographers who would rather eschew some of the AI-powered and automated assistance, the Expert Raw functionality makes that possible. The raw photo mode only captures up to 50-megapixel images—you can't squeeze the whole 200-megapixel resolution out of the sensor. That's likely a good thing in terms of practicality when it comes to editing. Samsung has also now tapped Adobe Lightroom as the default raw editing software, which should make the whole raw capture and editing process feel more robust right out of the box.
Video improvements
From a video standpoint, you can still expect 8K video at 30 fps or the much more useful 4K at 60 fps. The zoom capabilities include up to 10x optical and 20x hybrid zoom when shooting motion. The Super Steady video mode raises the maximum resolution up to QHD from the paltry 1080p in the previous model. It works in both the standard and ultra-wide cameras. Plus, you can now zoom up to 6x with the image stabilization turned on. I'm very curious to see how effective that is.
Price and availability
We'll be running a deeper dive into the camera performance in the coming weeks as we get a chance to test out Samsung's Galaxy S23 Ultra smartphone. Right now, the flagship model starts at $1,199. There are cheaper versions. The standard Galaxy S23 starts at $799 and the Galaxy S23+ starts at $999, but neither device offers the top-tier 200-megapixel camera found in the Ultra.