Welcome to the 'new' PopPhoto
Making images is gaining popularity and changing faster than ever, let's keep up with it together.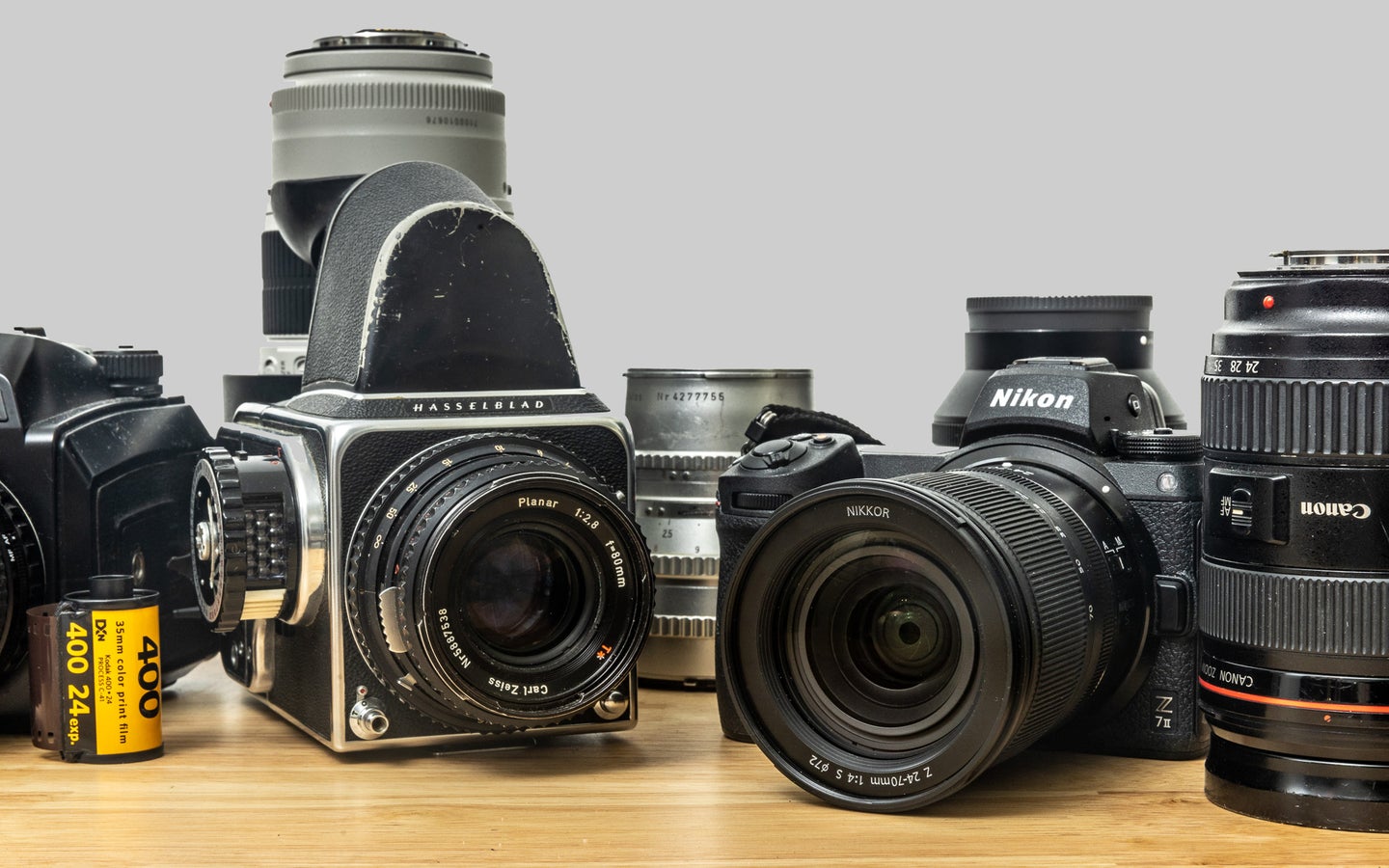 It's been nearly five years since the final print issue of Popular Photography landed on newsstands. We could wax on about how much photography has changed in that time—how the pace of technical innovation has quickened to the point that more has shifted since we last had a dedicated editorial team than in the two decades that preceded it. Because, while that may be true, it's not the point. 
PopPhoto has always believed that—empowered with the right tools and techniques—anyone can take an amazing picture. Our promise to you now: When we say "anyone," we mean it. The "new" PopPhoto embraces the camera in your hand, no matter what it is. The iPhone is the most-used camera in the world. And more people are making more images now than ever before. And they're snapping, sharing, and selling across more platforms than we can count. 
That means you're going to notice some additions to what we write about on the regular. Expect deep dives into computational photography—the silicon-based smarts processing smartphone images—right alongside our regular diet of real-world tests of the latest traditional camera gear. We're also going to be digging into the second-hand market, showcasing the cameras and lenses that stand the test of time and lower the barrier to entry for newcomers. 
This ethos of accessibility also means looking at the role photography plays in our world. The photographic community is a culture unto itself, where new ideas and trends hatch before reaching the mainstream. But at the same time, images can have real impact—whether by peering into outer space or revealing wondrous and weird truths right under our noses. We're here to help you devour all of it.
We're curators, mentors, analysts. Not gatekeepers. We're not here to needle the details on the fringes of frames or sneer at unsightly shots. If an image (either good or bad) making the rounds gives us an opportunity to explain a technique or tip, that's what we'll do. You'll also be hearing from working photographers on a regular basis—not as glad-handy profiles, but to glean insight into their specialized fields. 
Imaging technology isn't going to slow down any time soon, and we can't wait to see what magical things we can do with photos in the coming years and decades. As we embrace new gear and techniques, we're committed to keeping the old ones alive and well. It's all a journey, after all. Be sure to pack a camera…or three.
-The Editors
Dan Bracaglia & Stan Horazcek