Two photographers call for action to help vulnerable women in Afghanistan
Photojournalists respond to the U.S. withdrawal from from Afghanistan with a call to action.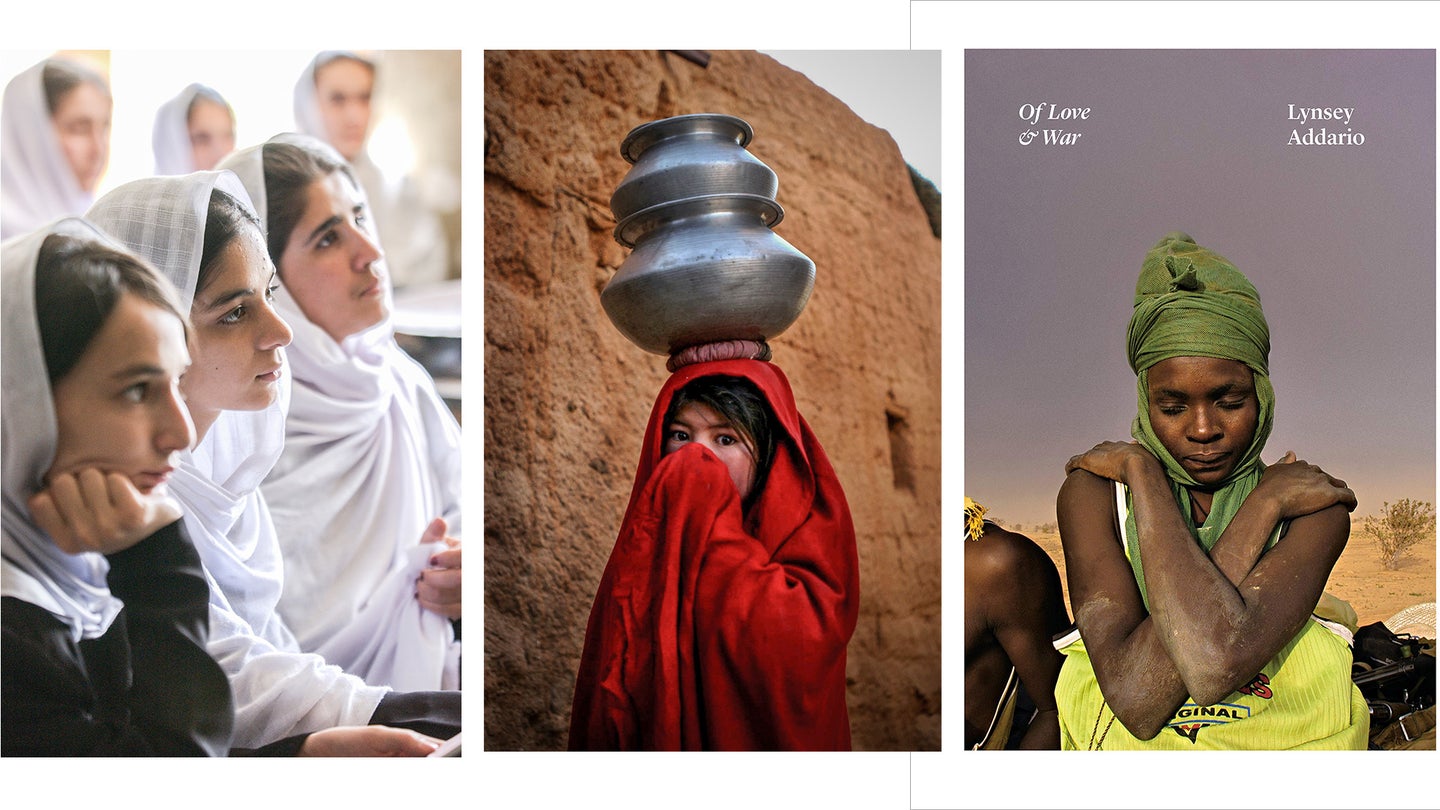 The US military presence in Afghanistan has been called "America's longest war," which is an accurate description of an occupation that lasted nearly 20 years, beginning in the fall of 2001. The ending date had originally been May 1, 2021, set by President Trump after negotiating a withdrawal agreement in 2020 with the Taliban, an Afghan fundamentalist Islamic group that ruled the country from the mid-1990s until 2001. But President Joe Biden pushed back that deadline until August 31, at which time there would be a planned withdrawal of US forces. 
However, not much about the withdrawal of troops has gone according to plan. That's because the Taliban continued to seize more and more territory from the US-backed Afghan government with each passing week (something the Taliban had been doing since the spring of 2021). But in the first two weeks of August, the Taliban began taking control of nearly all major provinces and cities in the country, at which point the US-backed government collapsed. On August 15, Ashraf Ghani, the Afghan president, fled the country and the Taliban seized the capital city of Kabul.
Individuals across the spectrum, including photojournalists who have worked in Afghanistan over the past 20 years, are tremendously concerned about the fate of the most vulnerable in the country—particularly women. In fact, on August 10, the United Nations issued the following statement: "Disturbing reports of Taliban violence against communities now under their control in Afghanistan have been condemned by UN rights chief Michelle Bachelet, who on Tuesday backed a return to peace negotiations in Doha…. The High Commissioner for Human Rights said in a statement that there was 'fear and dread' across Afghanistan, which had driven people to flee their homes. Women have been flogged and killed in areas overrun by the extremists, while journalists and human rights defenders had also been attacked and killed, Ms. Bachelet said."
But in the face of this chaos, two award-winning photojournalists—Ami Vitale and Lynsey Addario—have published Instagram posts and information on other social media accounts about how the public can help the women of Afghanistan.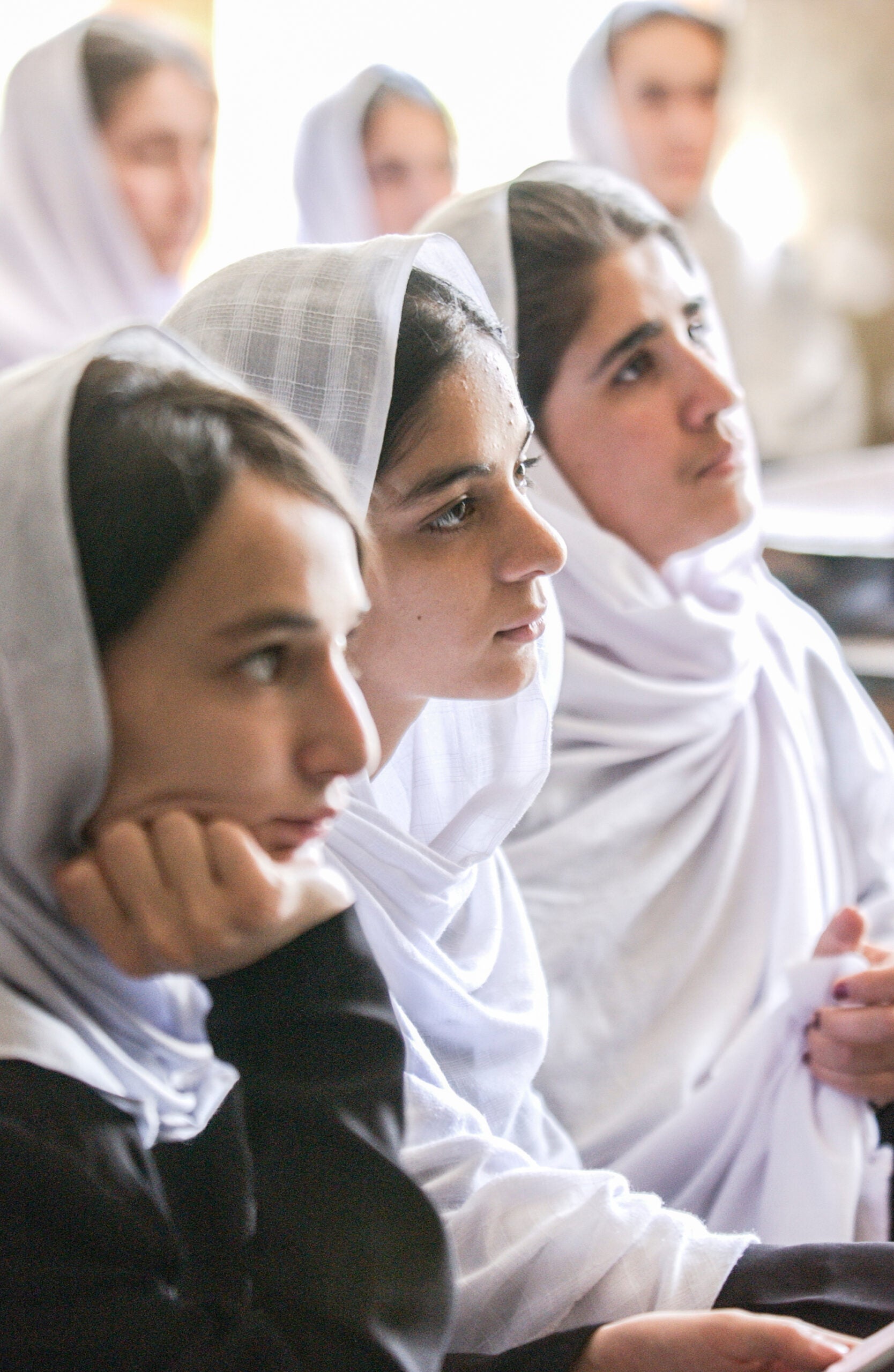 Ami Vitale's Instagram Post
Award-winning photojournalist and National Geographic magazine photographer, writer and filmmaker, Ami Vitale began her career photographing in some of the most dangerous parts of the Middle East and other regions, including Kashmir and Afghanistan. Often, during these early years, she focused on capturing women and children.
On her Instagram feed, Vitale wrote a plea for helping the vulnerable in the region, "The Taliban have taken control of Afghanistan. How can we turn our backs on all the innocent human beings who will be targeted? I will be searching for ways we can help."
Vitale goes on to list some resources for getting involved and helping those who are vulnerable in Afghanistan: "This post from the @GeorgetownUniversity Institute for Women, Peace and Security at giwps.georgetown.edu/how-to-save-the-lives-of-afghan-women/ is a good place to start. In the meantime, we can support humanitarian visas, support those protecting those who spoke out and ask the U.S. government to make protecting women, minorities and activists a priority." 
She also recommended an article that currently appears on Fast Company magazine's website, titled, "How to help Afghanistan: Things you can do right now for a country in crisis"
Additionally, Vitale recommended following several "brave, thoughtful journalists." The list included, among others, the following photographers' Instagram feeds:   
To see more of Vitale's work, go to her website at amivitale.com.
Lynsey Addario's Instagram Post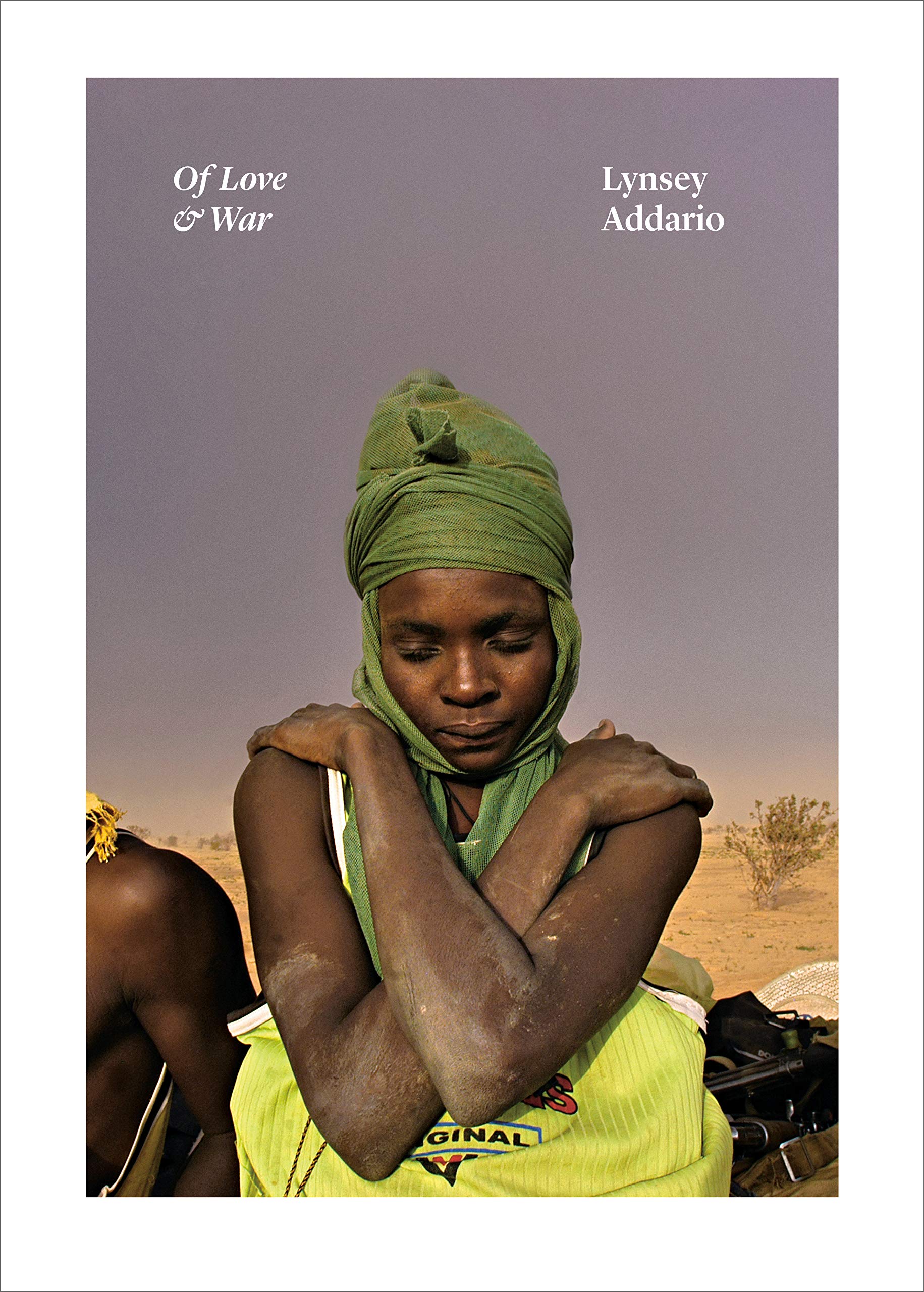 Another photographer who has captured many powerful images of Afghanistan over the past two decades is Pulitzer-prize winner, Lynsey Addario. In fact, Addario just published a powerful story on her work photographing women in Afghanistan over the past 20 years. And a story she's written for The Atlantic, entitled "The Taliban's Return Is Catastrophic For Women" is a must-read for any photojournalist. 
As an American photojournalist who regularly works for The New York Times, National Geographic, and Time magazine, Addario began her career in 1996. Not long after that, in 2000, Addario first traveled to Afghanistan "to document life and oppression of women living under the Taliban, and made three separate trips to the country under Taliban rule before September 11, 2001." She's covered every major conflict and humanitarian crises of her generation, including those in Afghanistan, Iraq, Darfur, Libya, Syria, Lebanon, South Sudan, Somalia, and Congo.
Like Vitale, Addario is always thinking of ways she and others might be able to help those who are vulnerable. That's why she posted the following call to action on Instagram: "So many of you are asking how to help Afghanistan. THIS is where you can help!! I am partnering with @stephsinclairpix and @tooyoungtowed to help evacuate and resettle high risk Afghan women. Please see link in bio and donate any amount if you can."
In 2019, I interviewed Addario about her book, "Of Love & War" for Digital Photo Pro magazine. In my interview, I asked her why she took the photographs she captured, which many times focused on women. "I've always been interested in telling stories about women," she said, "and not only the injustices but also celebrating strong women. And so I think it was sort of natural for me to focus on women where I had more access. Afghanistan, especially under the Taliban was very segregated—male, female—and men who are not blood relatives couldn't actually get into family homes or go into the women's hospital. So, I realized that my gender as a woman was an asset and that I could focus on these women's stories."
In that same interview, I also asked Addario about why she photographs war. She said, "People always associate war with the most horrific things, because, of course, it brings out the worst in humanity. But it also brings out the best in many. I see generosity, I see kindness, I see love and inspiration."