The photographer behind Pulp Fiction's iconic poster lost his rights to the photo
Photographer Firooz Zahedi, who shot the iconic 1994 movie poster, waited too long to file his copyright infringement lawsuit.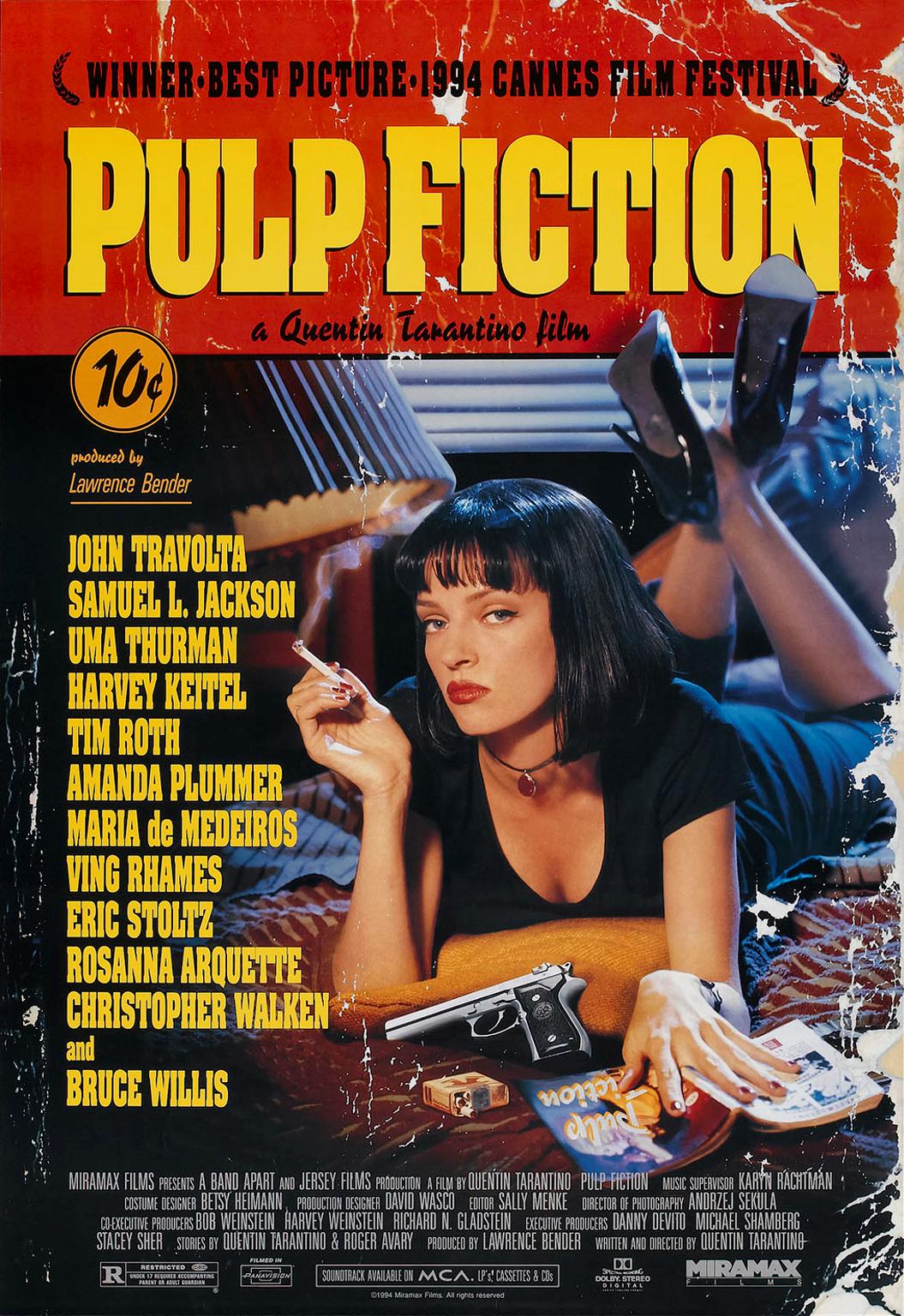 Firooz Zahedi, the photographer behind the iconic Pulp Fiction movie poster, has had his copyright infringement suit against Miramax, the production company behind the film, thrown out because he waited too long to file it. In a very 2021 twist, the key evidence against Zahedi was a six-year-old Instagram post by his stepson. 
Here's what happened—and how you can stop it from happening to you.
20 years later…
Zahedi took the Pulp Fiction shot of Uma Thurman as Mia Wallace smoking a cigarette at his private studio on April 7, 1994. Later that year when the movie was released, Miramax registered the copyright for the poster. 
And that was kind of it for 20 years. Zahedi sold prints of the image through a number of galleries. He also used it on the back cover of a book of his works. Miramax slapped it on any Pulp Fiction-related products they could. 
The story picks up in 2015, when Zahedi was gifted a Mia Wallace action figure by his stepson; the packaging prominently featured his famous image. Then, again, in 2019, when he was given a pair of socks with the photo on them. These gifts are what prompted him to ultimately sue Miramax. 
Who owns the photo?
In his suit, Zahedi contended that he owned the copyright to the image. While Miramax countered that Zahedi had taken the photo under a work-for-hire agreement, meaning it would own the copyright. However, everything got a little messy. 
Miramax couldn't find the documents from 1994 showing that there was a work-for-hire agreement in place. And they credited Zahedi as the copyright holder on the cover of the script. In ruling on the suit, District Judge Dolly Gee found that Miramax's 1994 copyright filing didn't repudiate Zahedi's ownership claim "because Miramax's copyright registration could plausibly be understood to cover only the poster, and not the underlying photograph."
While this sounds like it could have been good for Zahedi, it all ended up being an entirely moot point. 
Undone by Instagram
When Zahedi's stepson gave him the Mia Wallace action figure in 2015, he posted a photo to Instagram of Zahedi holding it with the caption, "Happy Birthday to my Stepdad @fitzphoto. Turns out he didn't get toy royalties for his famous photo of Uma TM… But at least he has the toy now…" Zahedi then commented, "Thanks… Sometimes it's best to settle for the little things in life."
Unfortunately for Zahedi, Miramax's lawyers found the post and used it to show that Zahedi had known of Miramax's "plain and express repudiation of his ownership" in 2015. However, the statute of limitations for such a breach is three years meaning that Zahedi had to file his suit by 2018 in order to protect his copyright. 
He waited too long and so the judge issued a summary judgment against him. According to The Hollywood Reporter, the judge ruled that:
"Zahedi's receipt in 2015 of an action figure prominently featuring the iconic photo, bearing Miramax's copyright notice, and failing to credit Zahedi is uncontroverted evidence of his actual knowledge of Miramax's plain and express repudiation of his ownership… While it may be true that Miramax changed its position on its copyright claim over the decades since 1994—Zahedi is correct that Miramax credited Zahedi as the owner of the photograph on the cover of its 1994 script, and the record is not clear at what point Miramax stopped crediting Zahedi—it is clear that Zahedi understood in 2015 that Miramax claimed more rights in the photograph than Zahedi believed it had."
What's next for Zahedi?
Technically the lawsuit isn't over. Miramax counter-sued Zahedi for his alleged breaches of its copyright for the image. Given the way the ruling went, it's probably safe to assume the counter-suit will quietly disappear. Miramax hardly won a resounding victory—it's more that Zahedi failed to protect his copyright in time. 
What this means for you
I wrote about image copyright in-depth in my article on how to keep your photos getting stolen on the internet, but the gist of it is that the US system is "essentially toothless" if you don't also register the work with the U.S. Copyright Office, according to Coco Soodek, a lawyer at Seasongood Law, Inc. You should check out that article for more tips on protecting your copyright, though there isn't a lot of good news. 
Like Zahedi, if someone is breaching your copyright you have to fight them in court to get anywhere. Though, unlike Zahedi, you shouldn't wait five years to file your suit.