This year's Home Run Derby contestants will wear connected cameras during the competition
T-Mobile is equipping this years' Home Run Derby contestants with connected, wearable cameras.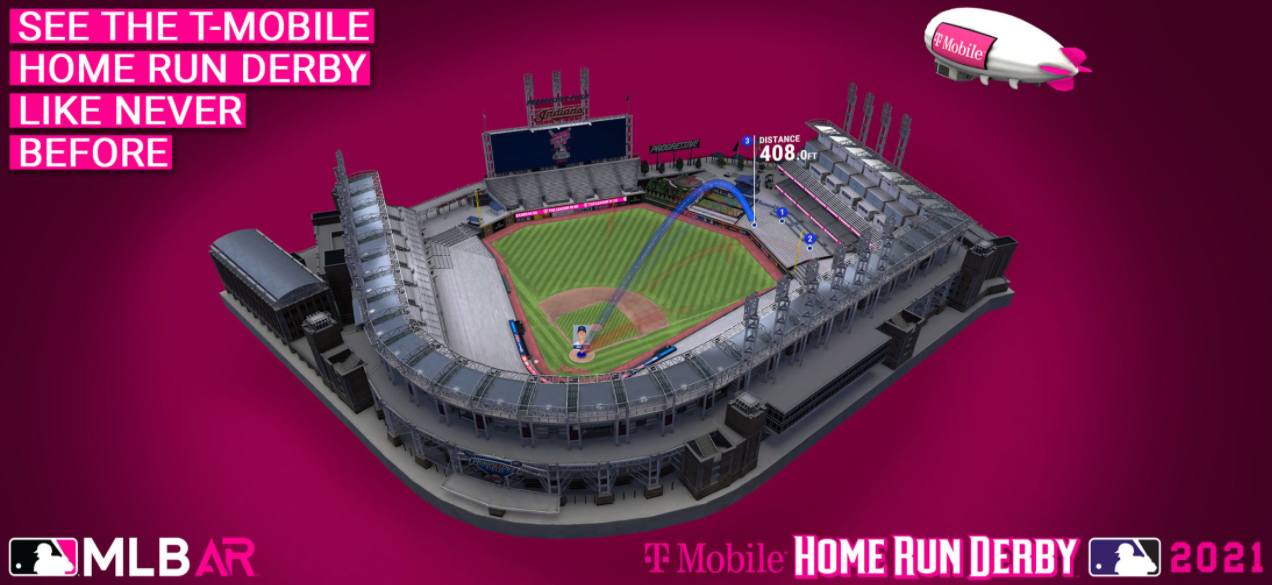 Growing up in the 1970s, I was one of those intense Major League Baseball fans who could have used some therapy. After all, I was and still am a New York Mets fan. During those years, I'd grab my own Louisville Slugger and pretend I was facing John Candelaria or Don Sutton. With the bases loaded and two strikes on me, I'd swing and imagine that I'd crushed the ball and sent it over left-field wall. Then I'd trot in place, making sure I'd stepped in each imaginary base, making my way to home plate. This year, the MLB is giving fans an easier way to envision themselves crushing dingers with point-of-view cameras during the Home Run Derby.
How to watch the Home Run Derby in AR
According to a recent press release,T-Mobile will be using it "5G network to upgrade the fan experience at the T-Mobile Home Run Derby, as a part of MLB All Star Week." Fan will need to download the new MLB AR (augmented reality) app, which was created by MLB in partnership with T-Mobile. Then, they can use it to have an immersive AR experience during the Home Run Derby (which takes place in Denver on Monday, July 12 at 8pm EDT, with batting practice starting at 6:30pm) by including 5G-integrated cameras mounted on player hats and catcher masks during batting practice and the Derby, seen "all from the players' point-of-view."
It will be interesting to see just how immersive the experience will be on the new app, which will be available for iOS and Android devices. According to the press release, "This is the first time EVER 5G-embedded wearable cameras are being integrated into a professional sports league's jewel event, and the cameras, created in partnership with ActionStreamer, are the first-ever to deliver live, synchronized HD video and audio media over 5G thanks to T-Mobile's nationwide 5G network." It won't be 4K-resolution video, but I'd guess that's to ensure the footage is more manageable (since HD would be most likely be a smaller file size than 4K).
Expect more AR
There's also indications that T-Mobile might be working on additional augment-reality type projects in the future, which would include immersive video and photography. According to Mike Sievert, CEO of T-Mobile, "We'll continue partnering with MLB to reinvent new fan experiences unlocked by our 5G network, through the MLB AR app and beyond, so fans can truly see what the future of baseball could look like. It's going to be epic, and this is only the beginning."
This isn't a totally new concept. As far back as 2014, the NHL was attaching GoPro cameras to to players to give fans a player's-eye-view of the action.