You can finally save and export Game Boy Camera photos with this new device
23 years after its debut, there's finally an easy solution for saving and exporting Game Boy Camera snaps. Say hello to the Analogue Pocket.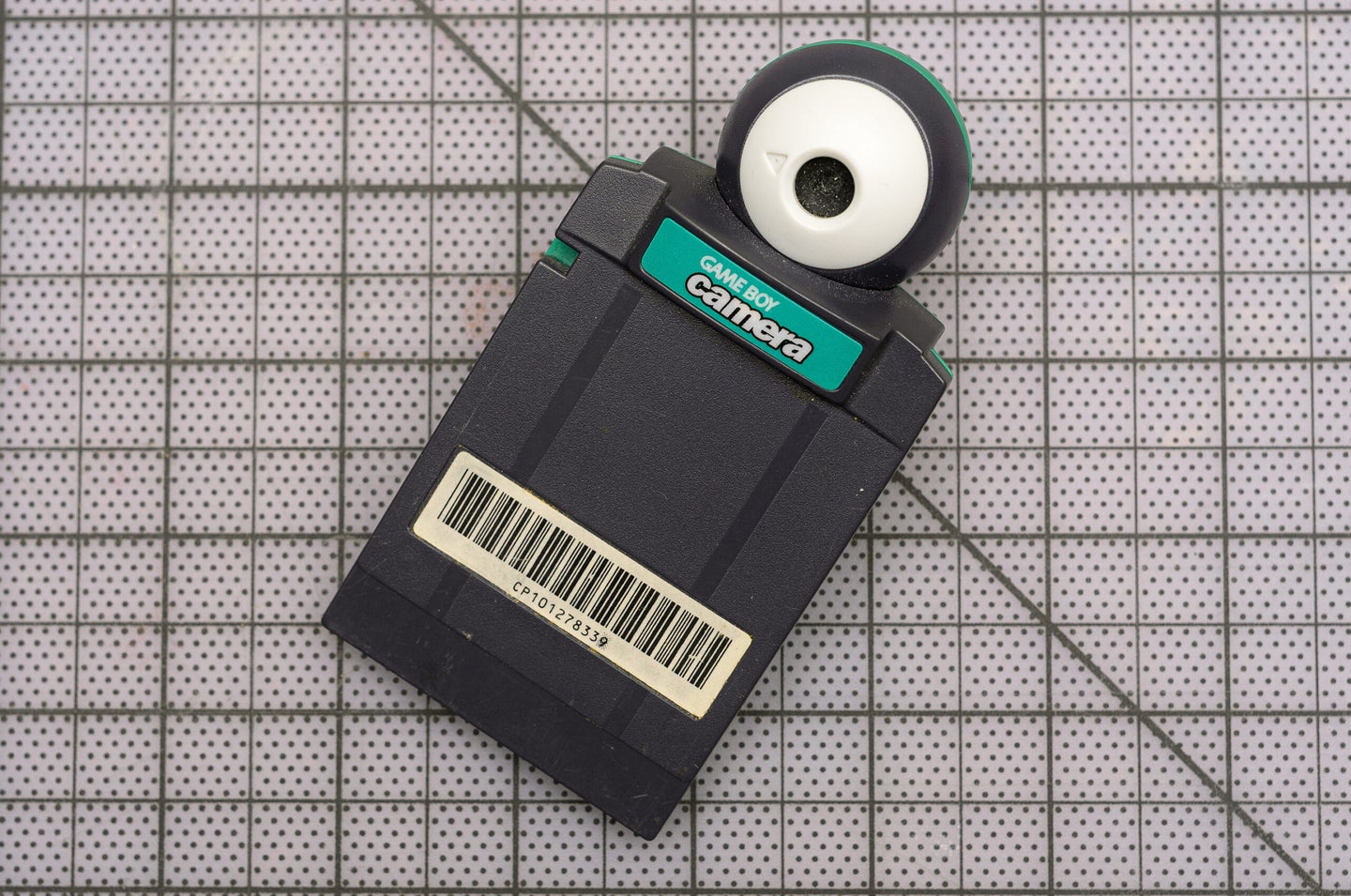 The Analogue Pocket has been getting rave reviews, including one from our colleagues at Popular Science. But, as well as being able to play any official Game Boy, Game Boy Color, or Game Boy Advance cartridges right out of the box, it also breathes new life into one of the strangest devices Nintendo ever made: the Game Boy Camera.
That weird camera
The Game Boy Camera was a fantastically odd device. Its swiveling lens was built into a Game Boy cartridge, so you could use it to take selfies before they were even called "selfies". Inside was a 128 x 128-pixel CMOS sensor that cropped images to 128 x 112 pixels, and could only capture four different shades of grey. Even for 1998, it was a pretty bad camera. 
Still, it was a lot of fun to use, especially when you printed the pixelated 2-bit images onto small stickers with the official Game Boy Printer accessory.
Over the years, it's retained some loyal fans who do things like, create Canon EF lens adapters or use it to take street photographs. But workflow has always been an issue—getting photographs from the camera cartridge has required hacks and workarounds. 
Until now. 
Analogue Pocket power
The Analogue Pocket is, by all accounts, an incredible device built with pure reverence for 90s handheld gaming. (Unfortunately, it's back-ordered until 2023 so it will be a while before I get to try it!) As well as allowing you to play your old games, it also adds new quality of life features, like nicer controls, a better screen, and the ability to save your game state at any time. 
And it has a MicroSD slot. 
That microSD slot is designed to allow you to update the system firmware as well as offload saved game files. But, according to Gizmodo, the soon-to-be-released Analogue OS 1.1 will add support for saving Game Boy Camera files to a microSD card. 
For Game Boy Camera fans, this is a pretty huge deal. Yes, you'll need a back-ordered $220 dollar device, but it will make it much easier to actually share images you shoot without having to use hacks and workarounds. 
How to buy an Analogue Pocket
You can pre-order an Analogue Pocket on Analogue's website. Right now, they're taking orders for an unspecified date in 2023. The chip shortage has really affected their production ramp-up. 
Still, if you've managed to wait 20-odd years to play your old Game Boy games or pull out your Game Boy Camera, you can probably wait another little while! I know I'm going to have to.