Get a fully waterproof 4K action camera for $139 at Amazon right now
The Akaso Brave 7 shoots 4K video at up to 30 fps and it's fully waterproof down to 33 feet without a case.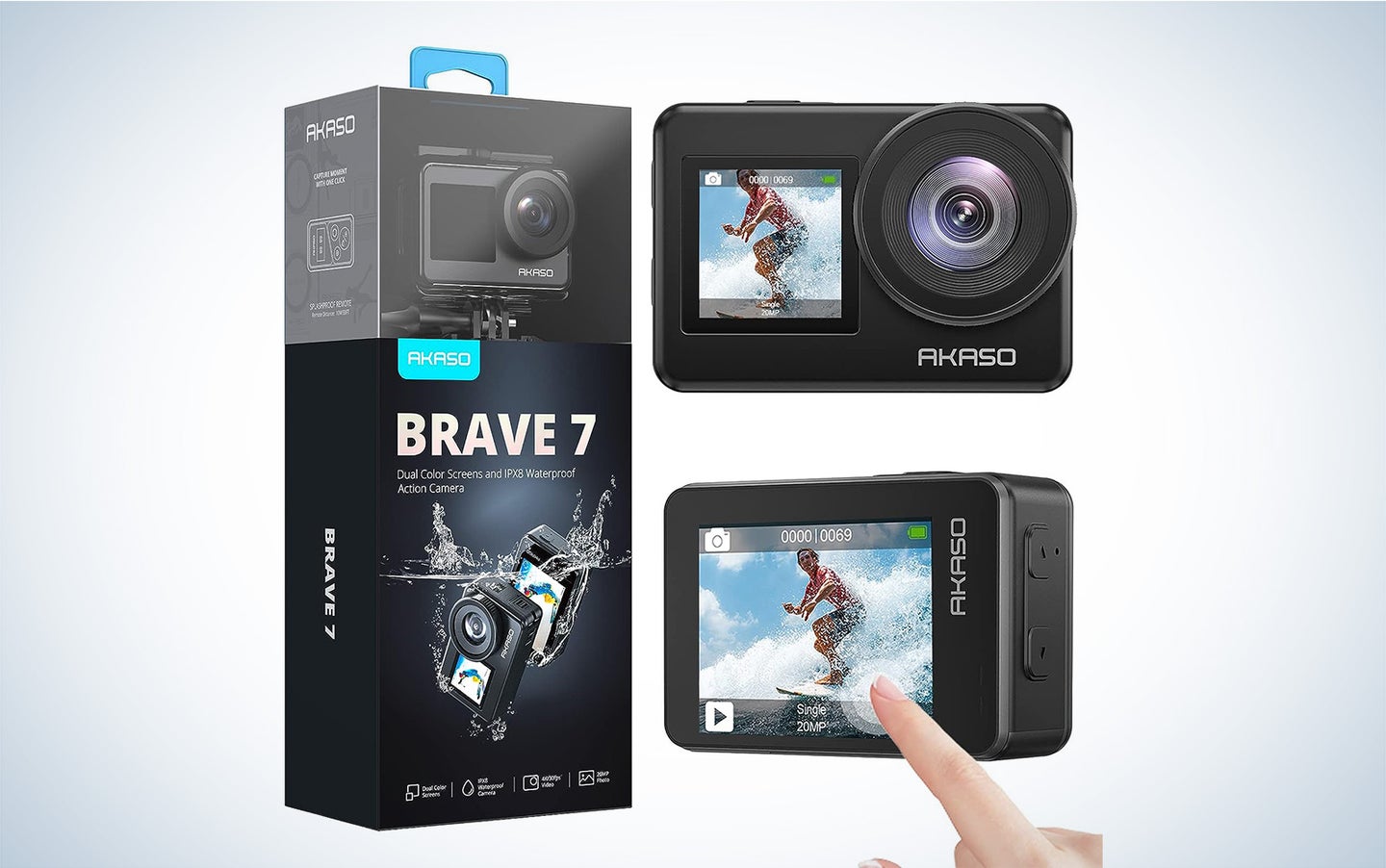 We may earn revenue from the products available on this page and participate in affiliate programs. Learn more ›
When you think of action cameras, you probably immediately think of the GoPro. It is the best, after all. But it's also kinda pricey, even when it's on sale. It hurts to drop a $400+ camera into the lake or off of a cliff. Right now, Amazon is selling the surprisingly good Akaso Brave 7 action camera for just $139 when you check the box for the on-page coupon. It offers an unexpected suite of specs for that price and dramatically reduces the anxiety that comes with putting your action cam in serious danger while capturing your adventures.
This action camera can capture 4K footage at up to 30 fps, which isn't quite the high framerates you'd get with a GoPro, but you're also paying less than half the price. It can also capture 20-megapixel stills. The camera itself is waterproof down to 33 feet without the need for an extra case. Its IPX8 rating also suggests that it can withstand bumps, falls, dust, and pretty much whatever else you can throw at it.
The back of the camera sports a touchscreen display, while the front offers a small screen that comes in handy for composing shots of yourself. That's useful for action situations, but it's also great if you're trying to shoot a vlog or some other walk-and-talk style video.
This is a great option if you have a kid that's into action sports and they want to start getting their own extreme footage. Or, if you just like putting cameras in danger to get cool shots and you haven't hit that sweet Mega Millions jackpot just yet.