Photographer Rich Clarkson Has Been Shooting March Madness For 60 Years
This photographer has spent more than half a century capturing college basketball's biggest tournament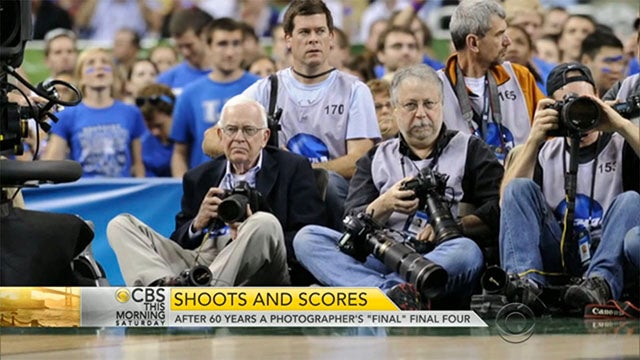 Rich Clarkson is an official photographer for the NCAA and has been documenting sporting events, particularly college basketball's Final Four, since the 1950s. At age 82, he has decided that this year is his last.
With more than 40 Sports Illustrated covers under his belt, Clarkson has been shooting and scoring in the sports photography world since the beginning of his career. Clarkson also practiced photography off the court, acting as the director of photography for National Geographic from 1985-1988 and found that his experience there was essentially universal.
"You're basically a photojournalist," he said in his interview with CBS, "and whether it be sports or natives in Africa, it's all the same thing."
Clarkson sold his first photograph for 75 cents, and is ending his Final Four career with photos that go for around $5,000 each.