The Most Requested Photo in the National Archives is…
Drumroll, please.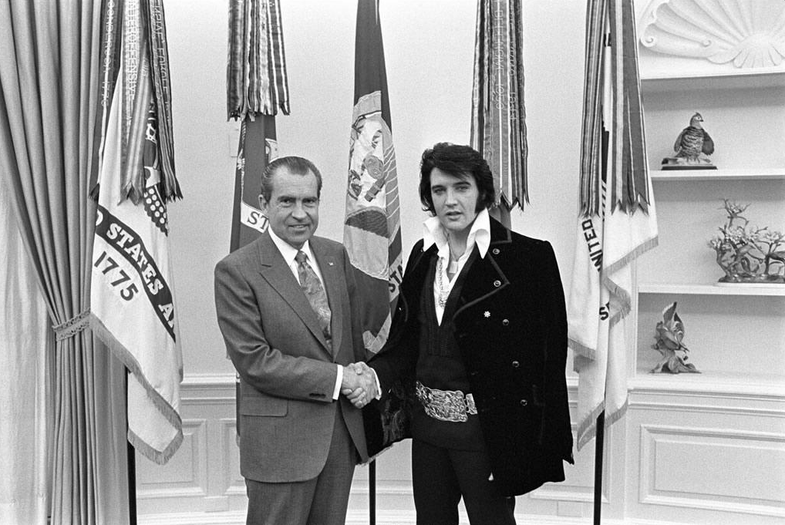 The most requested photograph from the National Archives is a black and white image of Richard Nixon and Elvis Presley shaking hands. Yes, really. The National Archives hold a vast collection of historical photos covering subjects from war, to architecture, to famous figures, but this unlikely pair takes the cake.
The photo was taken in the Oval Office on December 21, 1970, during Nixon's presidency, after Elvis personally requested to meet with the president.
The National Archives has an online exhibit detailing their meeting, including additional photographs.
_Photographs were taken by Ollie Atkins, Nixon's chief photographer _
The interaction shown in this photo was unplanned, as Nixon was not aware of Elvis' visit until that very morning. "Elvis Presley personally delivered a hand-written letter on American Airlines stationary to a security guard at the northwest gate of the White House" requesting to meet with the president.
Elvis arranged the meeting with specific intentions: he wanted to become "'a Federal agent at large' to work against the drug problem by communicating with people of all ages."
While the photograph is an unlikely depiction of Elvis shaking hands instead of hips, it's amazing that it is requested above all the other significant historical options.
[h/t: Petapixel]