GoPro Hero4 to Get Updated Photo and Video Modes
Including new time-lapse, auto-rotate, and burst shooting features for the Hero4 Silver and Black editions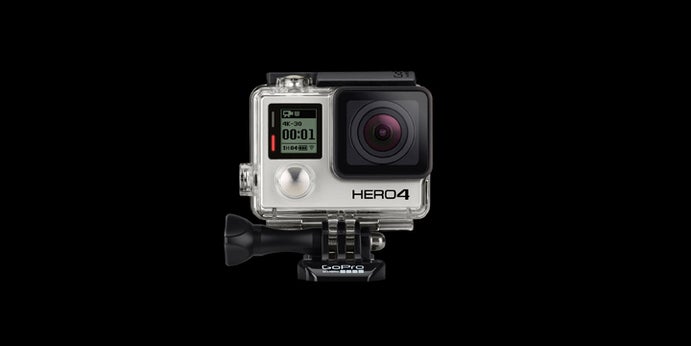 In case you weren't already pumped about that GoPro you got for the holidays, the company has just announced that the Hero4 Silver and Black editions will be getting updates.

The updates will include a mode that auto-converts time-lapses into videos, and a burst-photo setting that can capture 30 pictures over the span of six seconds.
In addition to these changes, both cameras will no have auto-rotate, a much needed feature for action photography. Auto-rotate will mean never recording another upside-down video, because the camera will be able to detect that the positioning is wrong, and flip the video itself.

The Hero4 Black edition will be receiving even more new features. You will now be able to capture 720p at 240fps for some great HD slow motion videos. 2.7K video will be updated to have a higher frame rate of 60fps. Plus, you will now be able to add "highlight" tags during playback, after video capture.
GoPro has not confirmed an exact release date for these updates, but they are set to happen in the next couple of months.
[Via: Engadget]