What Top Photo Blogs Pay Their Contributors
From LENS and LightBox to Slate and CNN, who pays what and who doesn't pay at all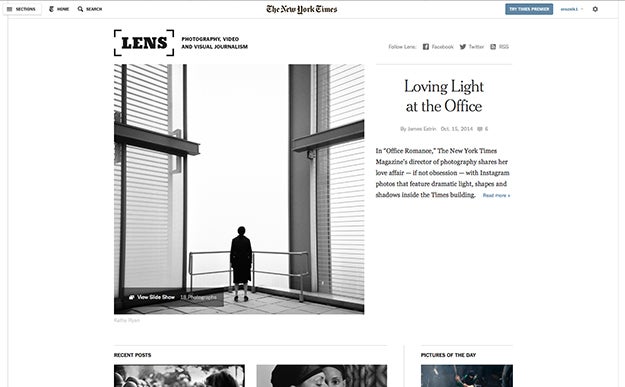 PDN recently published a fascinating feature on the proliferation of documentary and fine art photography blogs that revealed the rates many big name websites pay their contributors to showcase great work. David Walker writes:
The Wall Street Journal recently announced plans to publish "more and more original content" on its Photo Journal blog. Director of Photography Jack Van Antwerp says the newspaper is "pushing forward digitally…[and] visuals are key to making that successful. Photography generates traffic." The blog will publish up to several stories per week, and pay around $400 for each one, Van Antwerp says. The New York Times Lens blog, one of the most prestigious photo blogs, was among the first to publish slideshows of projects, and interview and write about photographers. It pays $350 per slideshow. Other sites with cache among photographers include The New Yorker Photo Booth (which pays $250), CNN Photos ($600), and TIME Lightbox ($750).
Many other blogs online with far smaller audiences outside the photography community don't have the budget to pay at all. Read insights from the leading photo editors and photographers Walker interviewed on when it's appropriate to push for a higher rate, why someone would want to contribute for free, and most importantly, how to leverage that unpaid attention to land bigger assignments.