NBA To Drastically Cut The Number of Photographers On the Floor During Games
It's getting tougher and tougher to find a seat on the baseline of a pro basketball game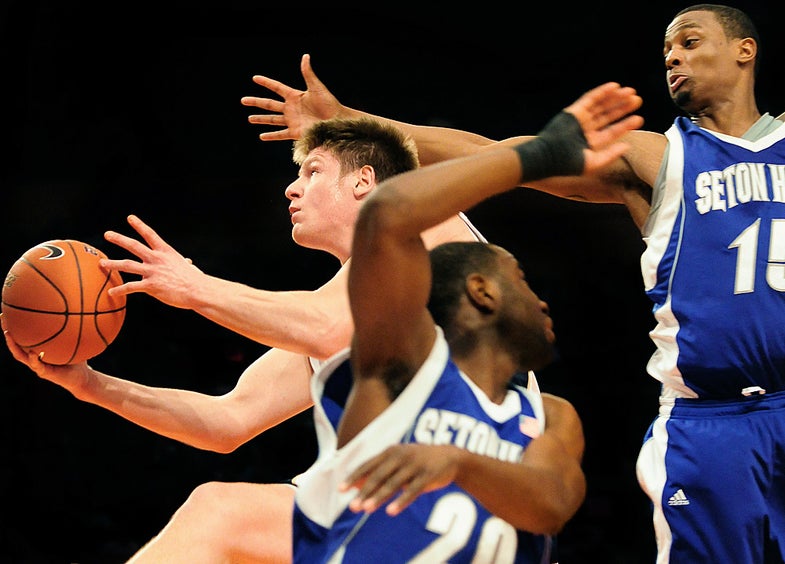 For many sports fan photographers, sitting on the floor and shooting an NBA game is a dream assignment. But, now there will be even fewer opportunities to do it with a new policy put in place by the league. According to an official statement, the number will be down a bit from this season, but a lot from 2010-2011 season.
"Only 20 camera positions, 10 on each baseline, will remain, down from 24 last season and 40 during the 2010-11 regular season. Each baseline can have six photo spots on one side of the basket and four on the other, and dance teams or other entertainers cannot be stationed along the baseline."
It's a sad thing to happen for photographers, but it's not an illogical move for the league. Just recently, star player Paul George had his leg severely broken in an awkward fall at the baseline. By moving the photographers away from the goal, they're giving the players more room to bail out if the play requires it.
From a photography standpoint, there are fewer and fewer outlets with dedicated photo staffs, which means many of the outlets will simply be picking up photos from one of the big agencies that will still be on the floor in the more coveted spots.
Ultimately, this decision won't have much of an impact on most of us. The spots were already very difficult to get and, if you didn't have a hard assignment from a notable news source, you weren't likely to have the opportunity anyway. Plus, maybe this will encourage venues and photographers to get even more creative with their shooting angles.
There are still a lot of opportunities at the college level, though. Here are some tips for getting a shot below the pro level.