Photographer Takes Underwater Images—Using A Desktop Scanner
With a variety of custom built housings, photographer Nathaniel Stern has taken his experimental scanner-based photography into the seas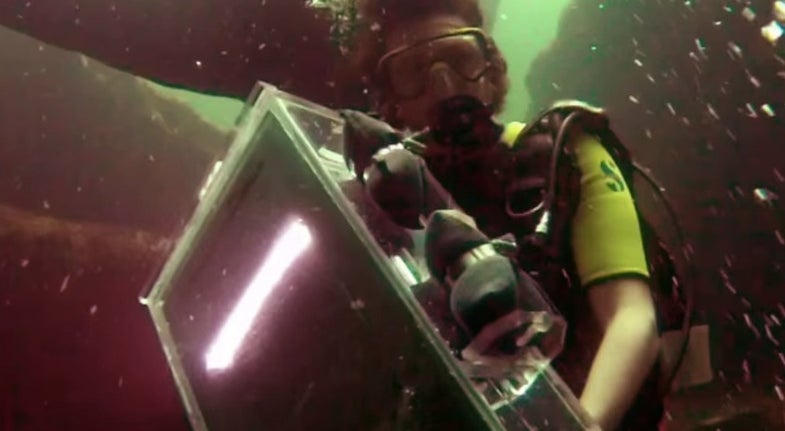 Nathaniel Stern isn't the first photographer to experiment with using flatbed scanners, and he isn't the first to take his love of photography under the water. But he just might be the first person to combine the two, bringing his innovative take on photography into a new environment, and producing some absolutely intriguing images.
This series is called Rippling Images, and for it, Stern and his team designed and then constructed an array of custom made underwater housings for the scanner. While it's fairly easy to purchase a standard underwater photography rig, it's not every day that someone wants to take a document scanner into the depths, so it required a fair amount of ingenuity to put together. As he explains on his site:
Everything leaked, everything broke, nothing did what I wanted or expected: and this is precisely what must have happened to finally see the 18 wondrous prints that premiered when I was the featured artist at the Turbine Art Fair, Johannesburg in July 2014, and as a solo show at Tory Folliard in Milwaukee, WI in October of the same year. This work has been produced with support from the UWM Graduate School.
Stern calls this type of photography Compressionism, and with each of them, he uses the scanner to interact with his environment in unique and interesting ways. And, as he says in the video below, it's often the mistakes that create the most interesting images.
[via BoingBoing]