Nikon Officially Releases Capture NX-D 1.0
The controversial application is now out of beta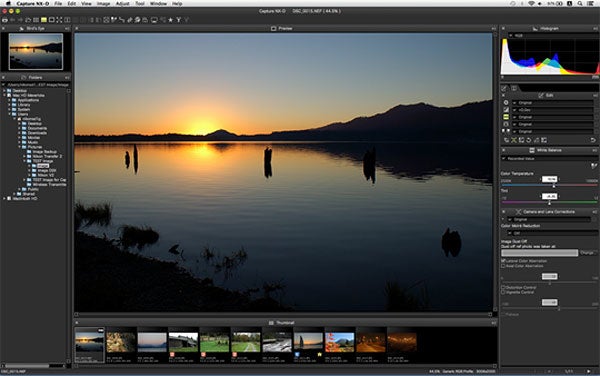 We may earn revenue from the products available on this page and participate in affiliate programs. Learn more ›
Nikon has long offered Capture NX, its own Raw conversion and editing application for those who don't want to venture into the waters of third party software. But, in 2012, Google bought out Nik Software, the company that created the underpinnings of Capture NX, leaving Nikon with some decisions to make. Now Nikon has released a totally new app, Capture NX-D.
One of the big selling points for previous versions of Capture NX was the "U-Point Control System", but this tool vanished with Nik Software, leaving many photographers feeling frustrated. And while Nikon has now made the software free, comments on earlier betas suggest that Capture NX-D is essentially just a new skin on top of the widely used Silkypix engine.
Comments on the official release mixed, with some people criticizing its slow speed, lack of editing tools, and most worryingly, poor compatability with Capture NX2 files—some users claim you'll lose all your edits if you bring in old NEFs, restoring them to straight out of camera files.
If any of our readers have experimented with either the NX-D betas, or this official release, sound off in the comments or on Facebook, and let us know what you think of it.