Surf Photographer Clark Little Takes Amazing Photos of Crashing Waves
See what drives this innovative surf photographer to take some of the wildest wave photos we've ever seen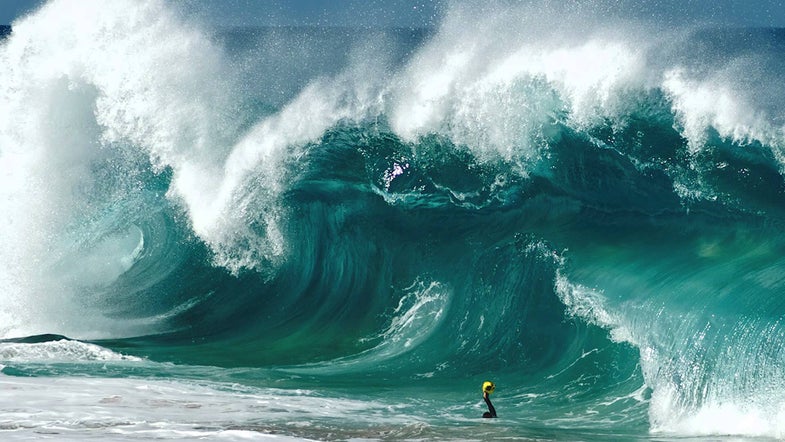 Clark Little is a photographer who takes a very different approach to wave photography. Rather than snapping perfect tubes of water, he puts himself at the shorebreak, where the wave hits the sand. This perilous position means that big waves slam into him with full force, and he's often not deep enough to dive under them—but also means that he captures some of the most incredible photos of waves that we've ever seen.
Little has just put out a book called Shorebreak, and a new video from Inertia does something to show how Little got into this sort of photography, and his remarkably Hawaiian take on getting his name out there. He just took the photos that he loves, and everything else followed.
The photographer got his start by using an extremely simple setup, shooting a Canon SD500 with a basic underwater case. Now he's moved on to bigger and better rigs, and is in fact a brand ambassador for Aquatech housings.
You can also learn a bit more about Little in this profile by Vice from last year. If nothing else, Little's story should encourage us to go have fun with the way we take photographs, and to chase out passions.
[via Reddit]