Photographer Struck and Killed While Trespassing on Railway Bridge
A train can take more than a mile to slow down to a full stop. Please be careful where you shoot.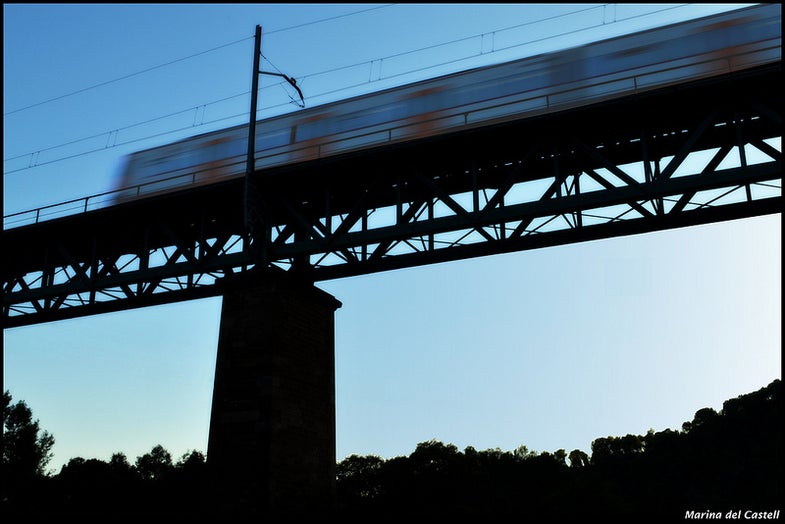 Last weekend, a photographer near Sidalia, MO was struck and killed by a train, while illegally trespassing on a railway bridge for a photoshoot. Photographer Jonathan D. Eade and another individual were taking on a narrow train overpass over Highway 50, and didn't hear the train coming with enough time to get off the bridge safely.
According to the Sedalia Democrat, the bridge was too narrow for both a person and a train, and was clearly marked to try and prevent trespassing. According to Sedalia Police Sgt. Josh Howell:
The blind corner combined with traffic noise may have explained why the individuals didn't hear or see the train coming in time. The Amtrak driver reportedly sounded all the warnings and put the train into an emergency brake, but it wasn't able to come to a stop in time.
Earlier this year, a Camera Assistant on the film Midnight Rider was also struck and killed on a railway bridge when the crew had just 60 seconds to clear all shooting equipment from the path of an oncoming train.
Photographers, please be extremely careful around train tracks, unless you're completely sure that they're abandoned. Despite being enormous and loud, railways are often isolated with poor visibility due to natural formations or trees. Yes, they're awfully picturesque with strong lines and composition, but they can be remarkably unsafe.
[via SLRLounge]
Image: Going Home by Marine de Castell, used under a Creative Commons license.