Photographer Kevin Lynch Shows Off His Portable, Studio-Sized Lightbox
It allows him to shoot with even, daylight-like lighting in any situation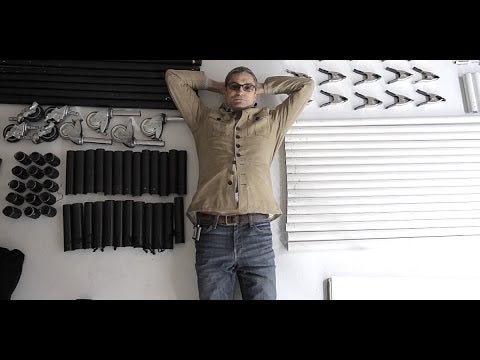 Celebrity photographer Kevin Lynch has come up with an interesting way of getting even, repeatable lighting regardless of the situation he's called in to shoot. With just a set amount of space, he and his army of assistants, have a portable "white box" that can be assembled from basic piping and backing cloth, and allows Lynch to achieve an even and controlled lighting setup.
This video, produced by Western Digital, gives a bit of a peek at how the box comes together, and how Lynch uses it. As he describes it, it "was created to emulate, at any time of day, outside lighting." Given that Lynch is often called out to studios or sets, having something collapsible and controllable means that he can reliably create quality images wherever he goes.
Of course, having a number of people to help him set it up certainly makes the box a lot easier to use. It's a bit like those light boxes used to take photos of small things you're selling on eBay, just much bigger.
[via ISO1200]