iOS 8 and OS X Yosemite Bring Substantial Photo Upgrades to iPhones and Macs
The next version of Apple's mobile OS has some things people have long been waiting for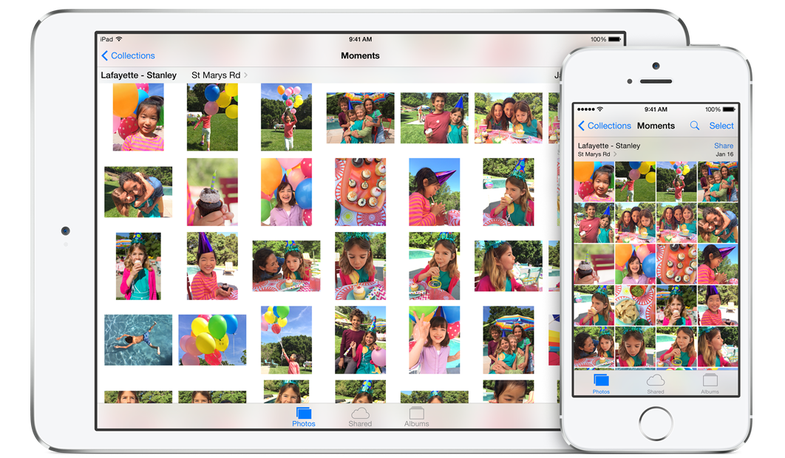 Yesterday, Apple kicked off the 2014 Worldwide Developers Conference with a keynote speech that unveiled a legion of software changes and updates and introduced Mac OS X Yosemite and iOS 8. Amidst the huge number of features revealed were a large number that photographers will find useful, especially for the iPhoneographers in the audience.
Perhaps the most fundamental issue is how your iOS device and Mac will transfer images back and forth. For some time Apple has been critiqued for making it overly difficult to get photos off your iPhone, and Photo Stream doesn't really cut it. Now, all your photos will by synced and available between all your devices using the new iCloud Photo Library.
iOS will also be getting a far more powerful set of baked in image editing controls, with powerful smart adjustments and filters (which are non-destructive, so you can always revert). iOS 8 will also be able to record timelapses on its own without requiring a third party app.
Organization has also received an overhaul with better search tools to dig through your images.
A big part of the new versions of both OSs is iCloud Drive, a new Dropbox like use of your iCloud storage, where files will be stored, and can be accessed from any device, and any app that has the tools to see it. Doubtless you'll now be filling up your storage space even faster, and Apple has announced cheaper iCloud storage, too. You'll get 5GB for free, 20GB for $0.99 a month, or 200GB for $3.99 a month. Apparently plans will be available up to the petabyte level.
As much fun as these new editing tools will be, most dedicated iPhone photographers probably don't do too much editing from the Photos app, instead using more powerful tools like VSCO Cam or Snapseed. Well, photography and editing apps are about to get much, much better too. Apple unveiled a new Camera API that allows apps to access manual controls for the camera, so they'll hopefully be able to manually set ISO, shutter speed, and the like. We doubt you'll see RAW images, though, but we remain hopeful.
Perhaps one of the most surprising new announcements was a framework called Extensibility, which allows for iOS plugins. During the keynote, speakers demoed sharing to Pinterest from Safari, and editing inside VSCO from within the Photos app. That's right, no more need to open another app, import an image, edit it, then export it. This should massively speed up the editing workflow for people who run through a lot of apps.
On the desktop, Apple is also retooling iPhoto from the ground up to make it play more nicely with iOS photos—though that won't be available until next year.
All told, amidst a keynote full of major new features and tweaks, photographers have a loot to be excited about. If you shoot a lot with your iPhone, hopefully you should soon have better manual controls for editing; easier sharing to your computer; and an improved pipeline for editing.