Canon To Totally Overhaul Digital Photo Professional With Version 4.0
With support for just four cameras, and only 64-bit operating systems, Canon is pushing some major changes with DPP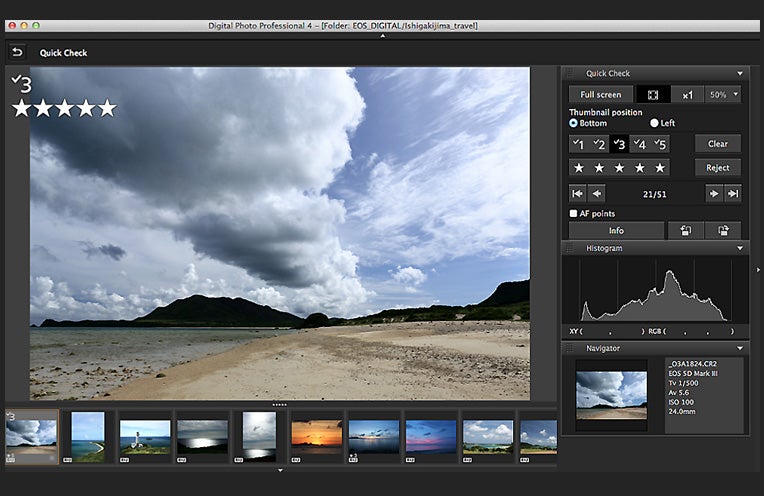 We may earn revenue from the products available on this page and participate in affiliate programs. Learn more ›
Canon Europe has announced that version 4.0 of Digital Photo Professional (DPP), is going to see the largest overhaul of the application since its first launch. And while we haven't heard anything about it from the USA branch of Canon, it could mean a major change in the way Canon photographers process their images.
The new version of DPP has been dramatically revamped from the ground up, and Canon is emphasizing not just new features, but also dramatic speed boost, and a retooled UI for easier use.
According to Canon, the big changes are:
Faster, real-time adjustments.
Improved RAW file workflow.
Better, more approachable user interfaces.
Compatible with 64-bit native environments.
Colour adjustments for specific colour gamuts.
Improved highlight recovery provides expanded tonality.
Improved shadow recovery function.
Support for movie playback.
Auto Lighting Optimizer can be applied to JPEG images.
Better integration with EOS Utility.
In addition, you can now run DPP across dual monitors, for those of you working with more than one screen. Canon details some of these improvements in the announcement, if you want to delve a bit deeper.
However, since this is such a significant retool, there are also some major caveats that come along with it. DPP 4.0 will only work with 64-bit operating systems, that means " Windows 7, 8 and 8.1, plus Mac OS X 10.8 and 10.9." It'll also launch with support only for full-frame cameras, specifically it is "compatible with Canon's current range of full-frame DSLRs, including the EOS-1D X, EOS-1D C, EOS 5D Mark III and EOS 6D". Everyone else will have to use an update of DPP 3.14 that's in the works.
With the large backlash against Adobe's subscription based Creative Cloud service, now is an excellent time for other companies to get in, and try and pick up those customers who are dissatisfied. While DPP might not be widely used, now is exactly the time for Canon to try and pick up users who are not interested in paying a monthly fee for a Raw development workflow. That said, Nikon's recent changes to Capture NX went rather poorly, and Canon will need to rapidly improve compatability if it hopes to bring more photographers on board.
[via Imaging-Resource]