Your Best Shot Finalist Photo Gallery: April 2014
Another amazing collection of reader-submitted photos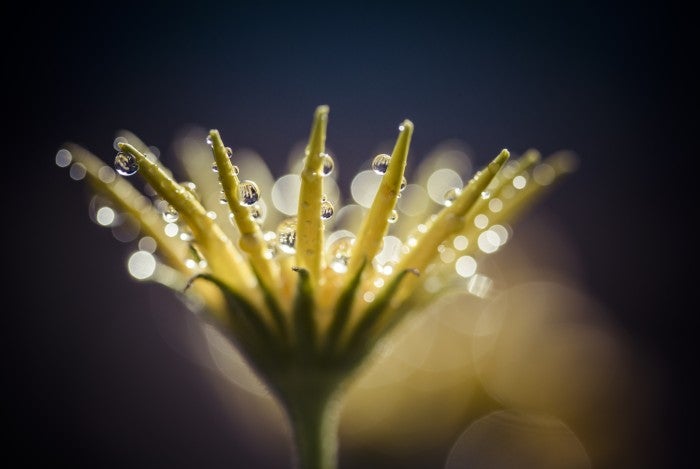 It used to be that I could wait until the contest was over to start picking out images to include in this gallery. Now, we get so many entries that I need to keep tabs on what's coming in as it happens. We get so many incredible photos every month that narrowing them down has become a rather huge task and it's one that I greatly enjoy.
It wouldn't take as long if so many of the photos weren't just plain great. This month, there are quite a few impressive portraits, stunning landscapes, and even some excellent abstract images that go beyond the typical genre definitions.
Once you've made your way through the gallery, head over to our contest page for your own chance to submit your best work and show off your photos.
CLICK HERE TO LAUNCH THE GALLERY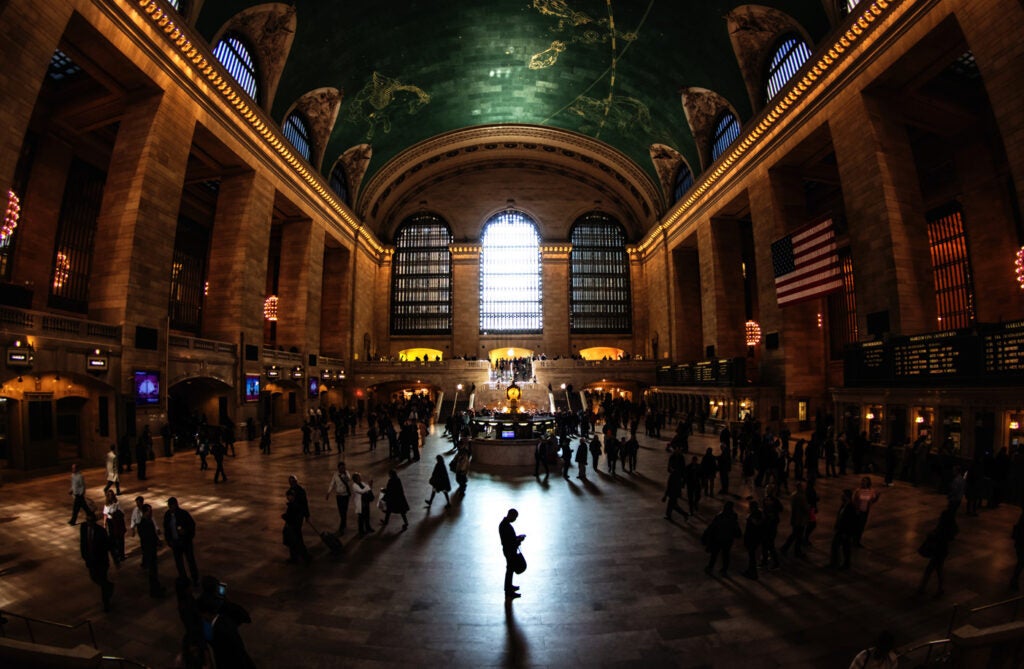 Time Stands Still
By Jay Wilson Grand Central Terminal, New York City CAMERA: Pentax K5 IIs FOCAL LENGTH: 11mm SHUTTER SPEED: 1/25 LENS: Pentax 10-17mm ISO: 800 APERTURE (F-STOP): 6.3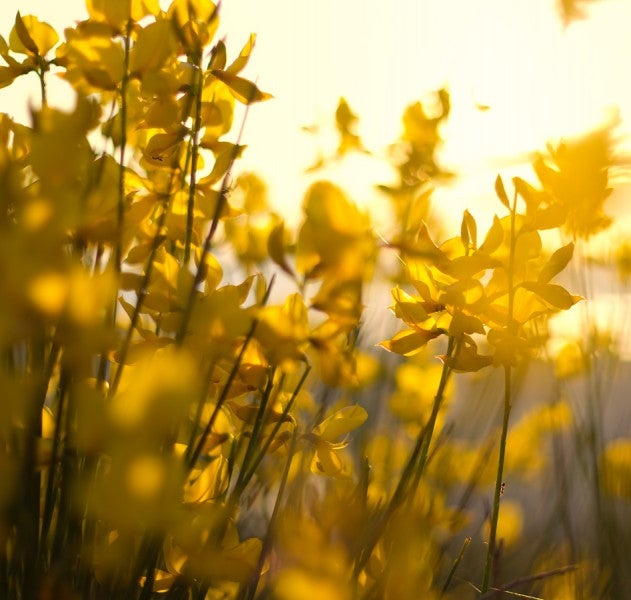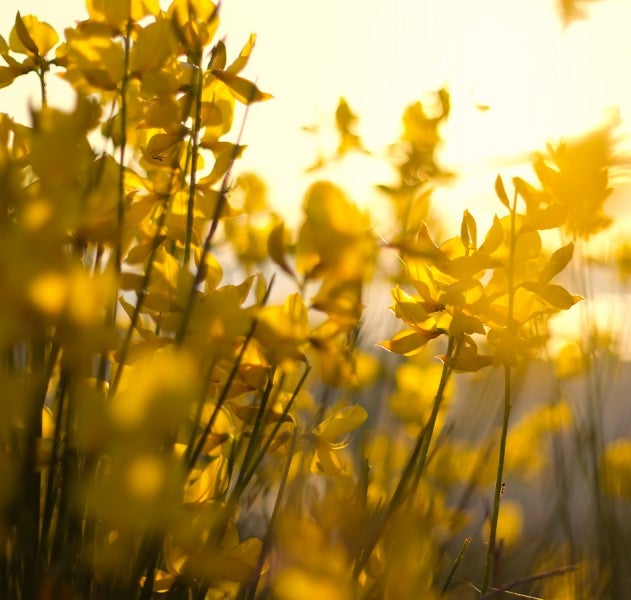 Aspalathos
By Ivan Galic Calicotome villosa CAMERA: Canon EOS 60D FOCAL LENGTH: 50mm SHUTTER SPEED: 1/800 sec LENS: Canon EF 50mm f/1.8 ISO: 100 APERTURE (F-STOP): 2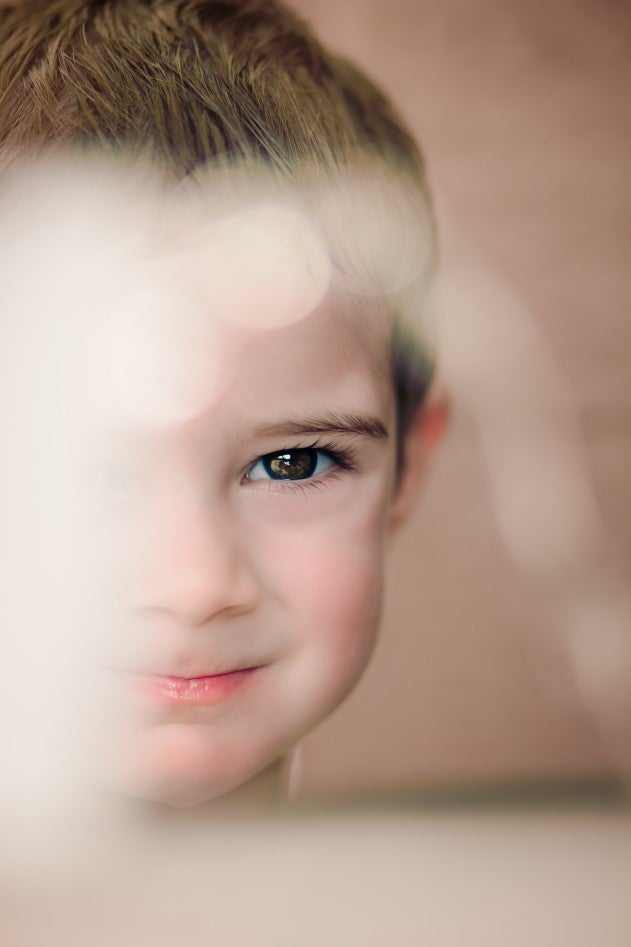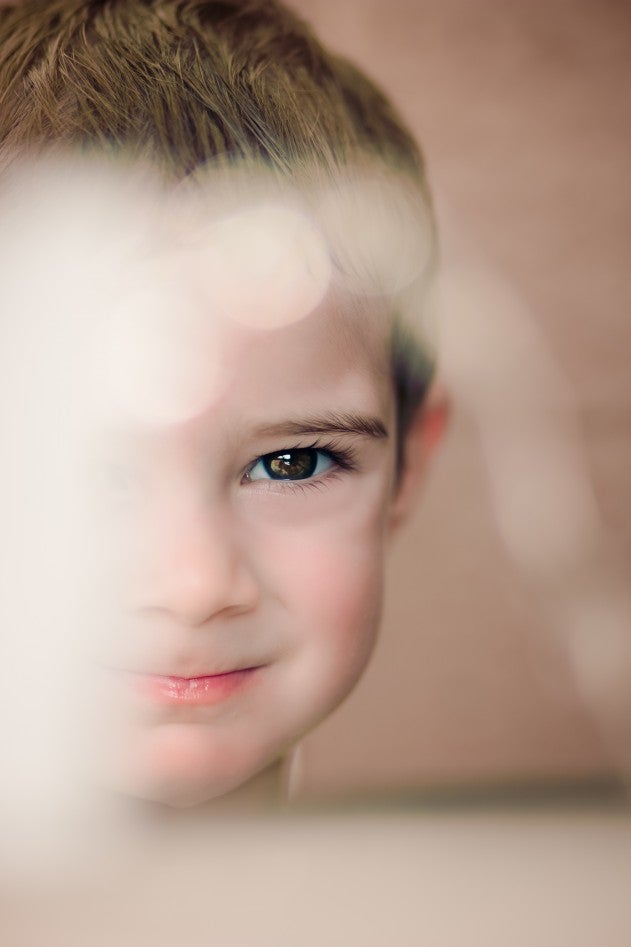 Water Fountain
By Julie Savage I caught my 2 year old son looking at me through the water fountain after taking a sip. It was the perfect smirk. I captured the image in Raw and processed in Adobe Photoshop (skin smoothing and eye brightening) and Lightroom (tone, vibrance, sharpening, luminance).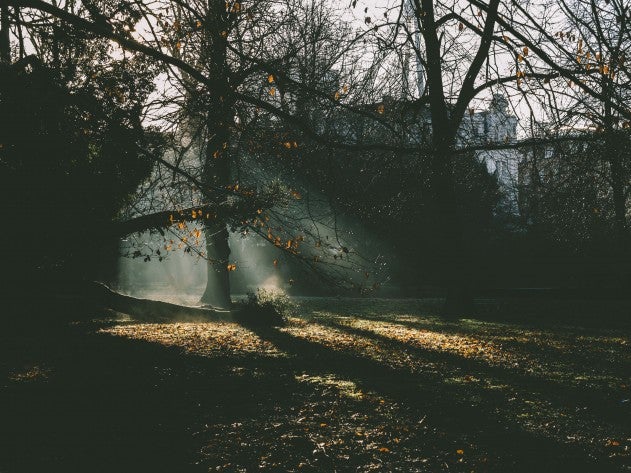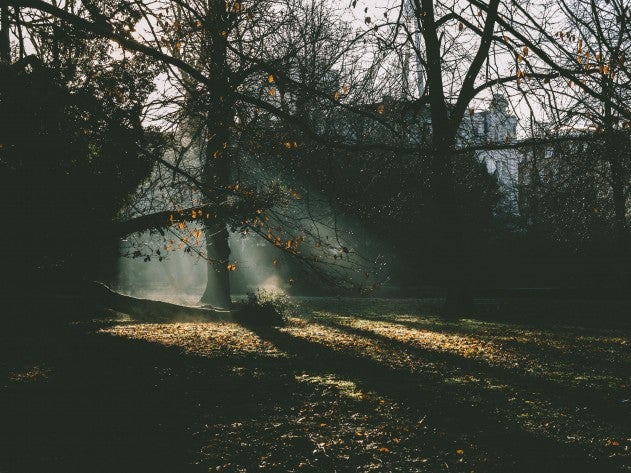 Shadowy Morning
By James Rogers Walking past the park on my way to work one morning, I noticed the sunlight coming through the trees and quickly ran to the studio to grab a camera, and ran back to snap some photos. I was amazed with the outcome of how wonderful the light was striking. CAMERA: Panasonic GH3 FOCAL LENGTH: 35mm SHUTTER SPEED: 1/800 LENS: 12-35mm ISO: 800 APERTURE (F-STOP): 4.5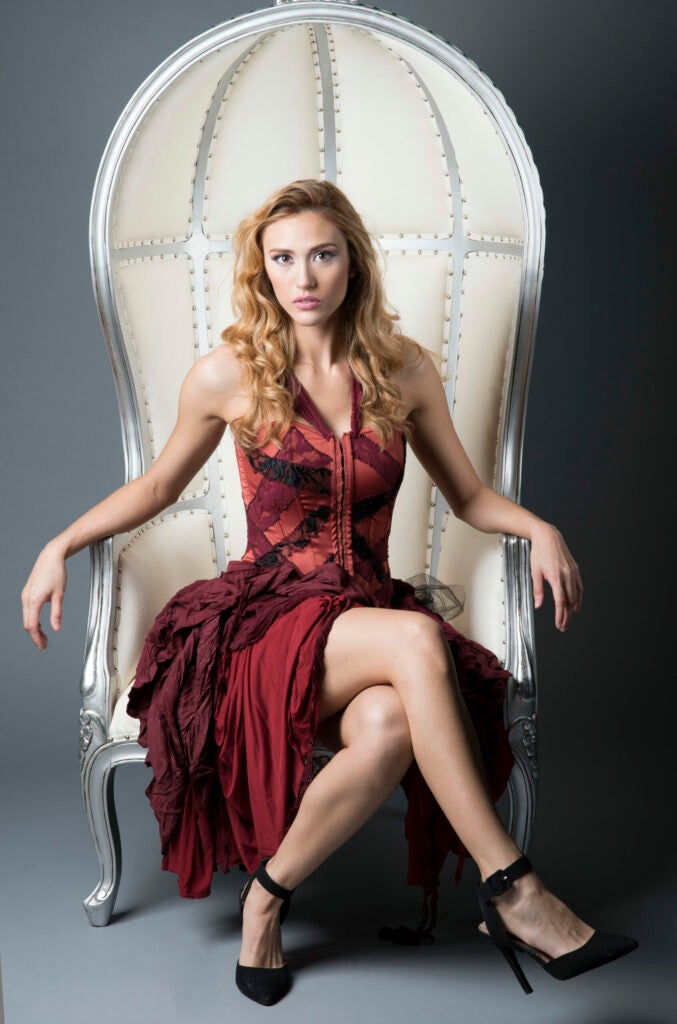 Lady in Red
By Anthony MendoZA Model in red Victorian dress poses in oversized chair.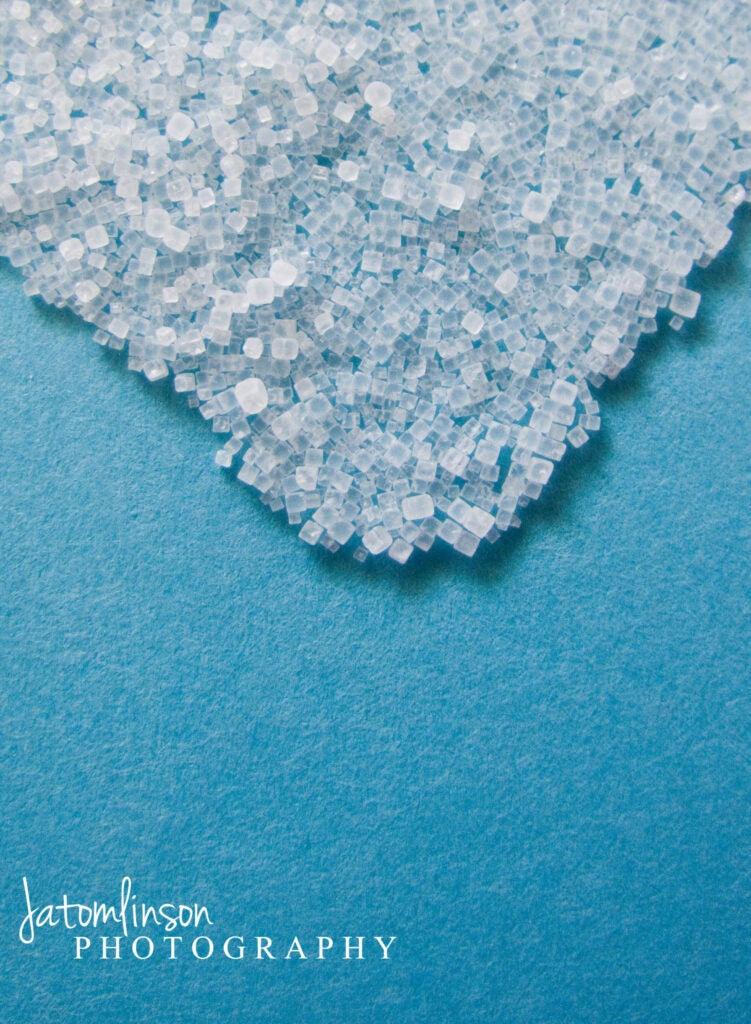 Salt Of The Earth
By Jessica Tomlinson This is table salt on a blue piece of computer paper. This was taken hand held with natural window light, no flash, with a high end point and shoot camera. Shot in RAW. I originally got into macros because someone told me I couldn't take macros without an expensive camera, an expensive macro lens, and expensive equipment. So I started taking macros with my point and shoot to prove them wrong. I fell in love with macros then. This was edited with Photoshop Elements 7.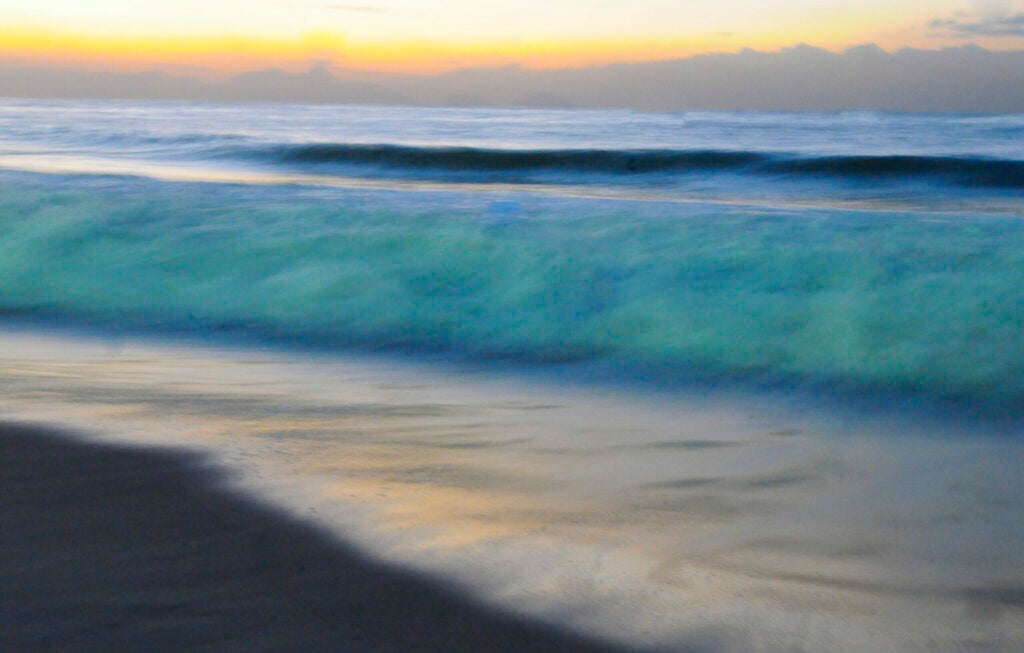 Be Still
By Emily Mallis Copacabana beach at dawn.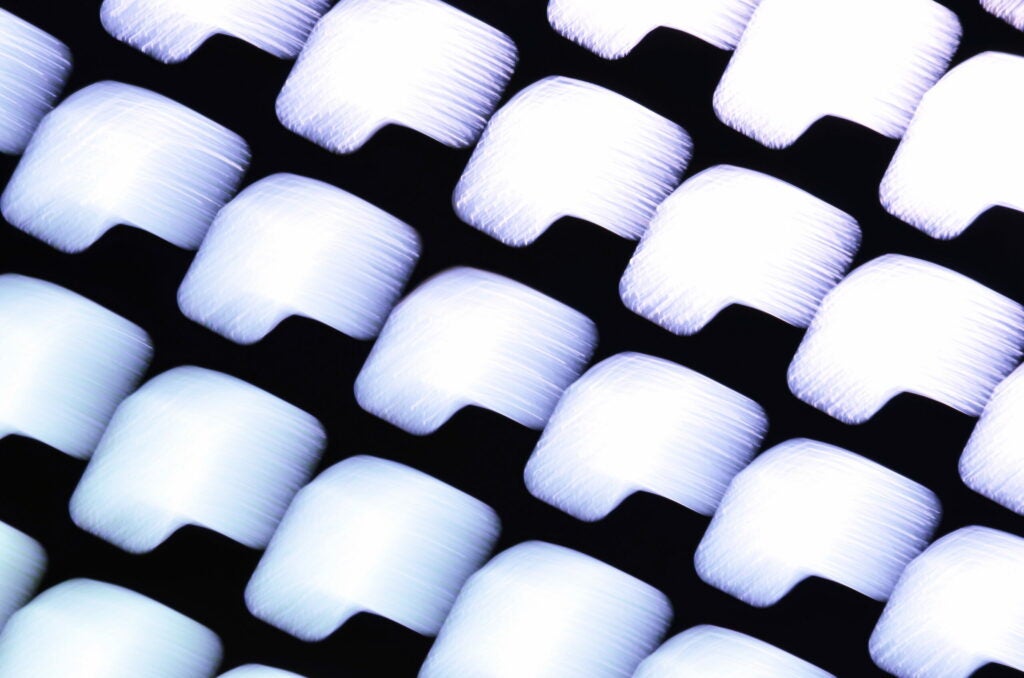 untitled
By Richard Moss This is morning light coming thru a backyard fence. I used a long shutter speed and moved the camera slightly during the exposure. I then adjusted the color later using my cameras color balance control.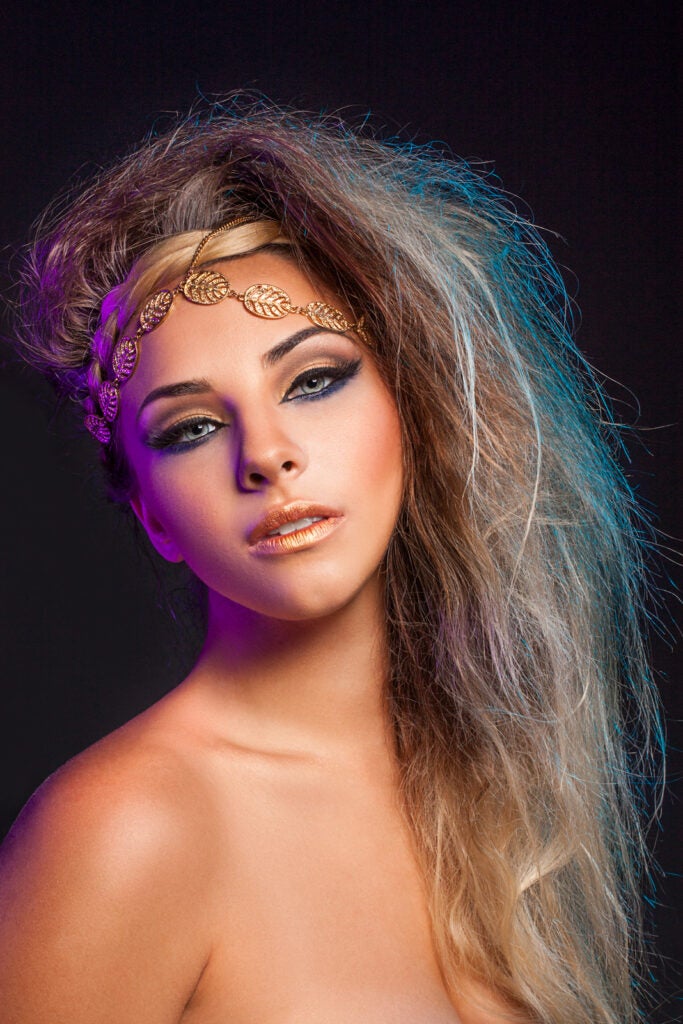 Gold Princess
By Juan Silva This image was inspired by the egyptian and greek gods. I wanted to a golden tone and use gels to add a new dimension and pops of color.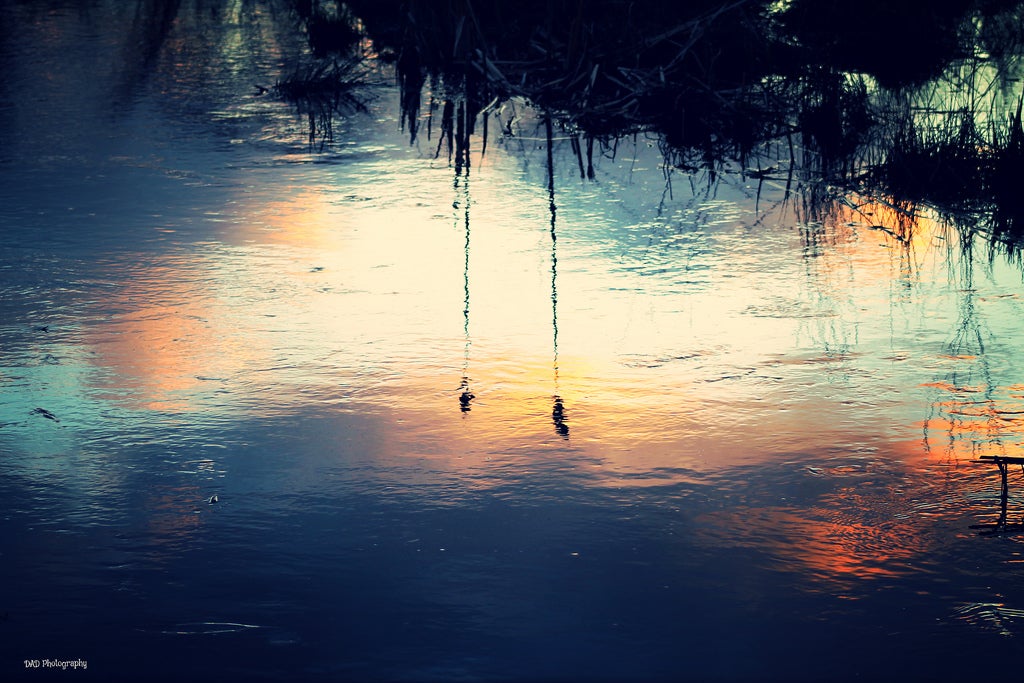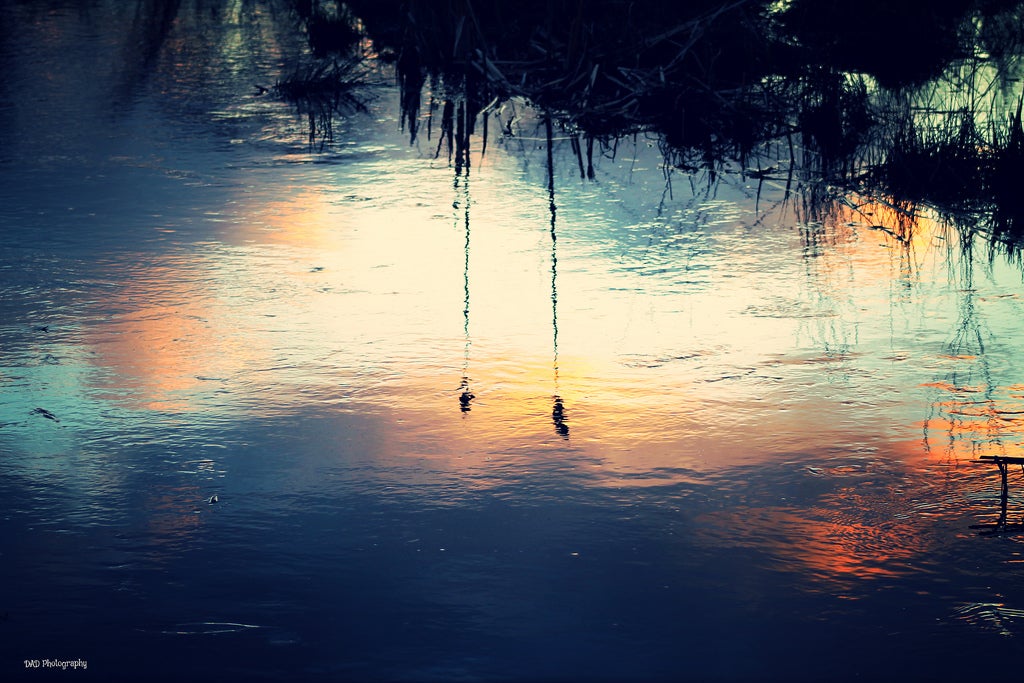 Reflection Of Time
By Dana Doughty I love reflections because you never know what you are going to see in them. On this day it was chilly but my enthusiasm for photography wasn't going to let the weather hold me back. As soon as I started my walk I knew the sunset was going to be beautiful. I just happened to look down at the water at the right time to capture one of the brain teaser pictures.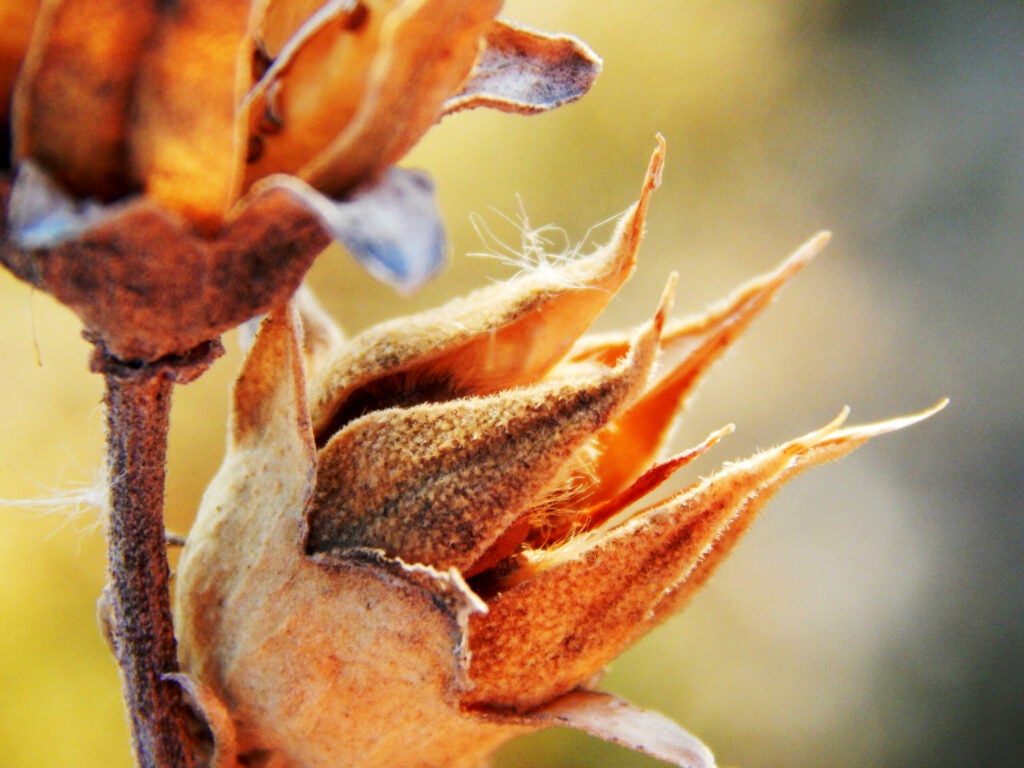 Blossom
By Melissa Troyer This was taken at the in between time of winter and spring, where pretty much everything is brown. My mother challenged me to make brown pretty. So I did. This is one of my favorite photos.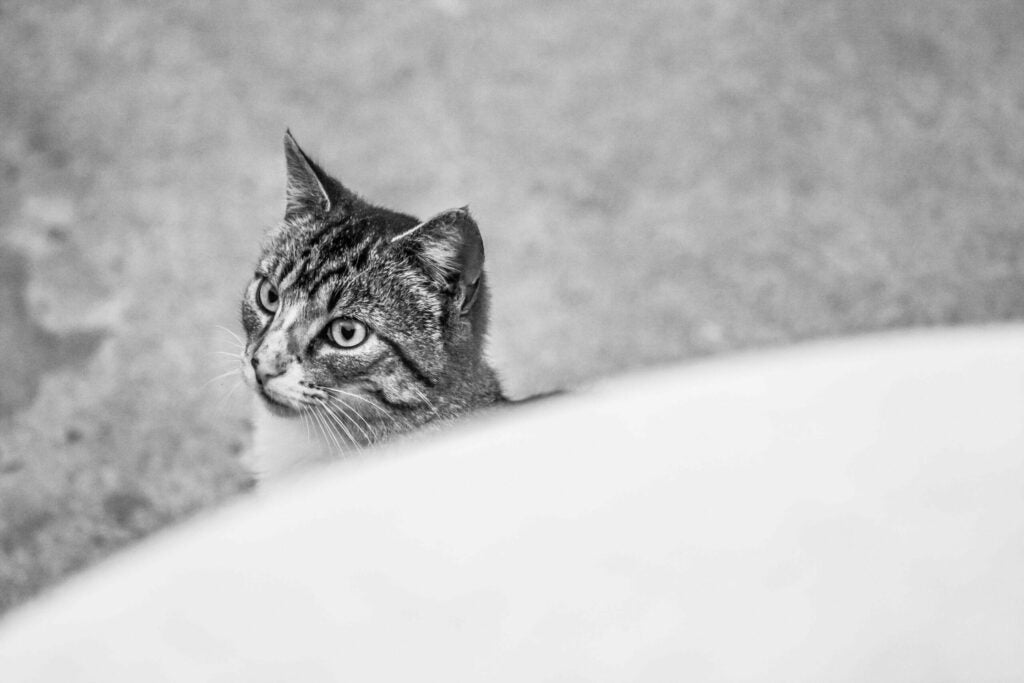 Where
By Maximilian Esterhammer-Fic This guy is the friendliest of the alley cat family behind the shop I work at. He walked right up to me to say hello before jumping down behind a table. He heard me move and poked his head out from behind the table to see what's going on.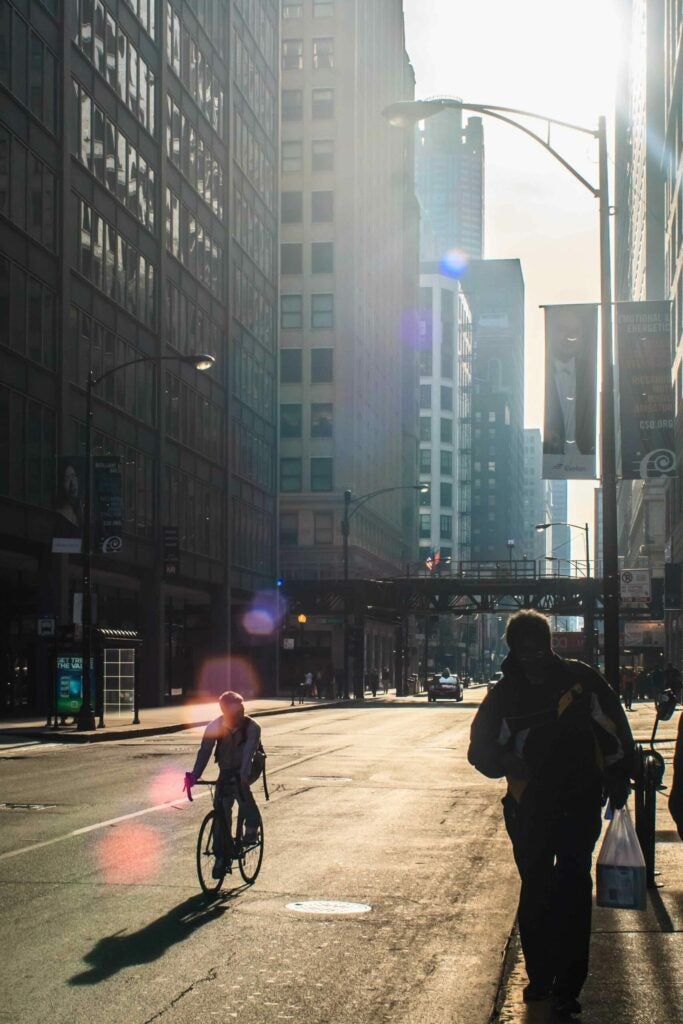 Exodus
By Maximilian Esterhammer-Fic I was looking for a shot to express the aversion to motor vehicles that's present in many of the people who live and work in an urban environment. This depicts the alternatives (walking, biking, and the train track in the background) all moving away and around the distant cars.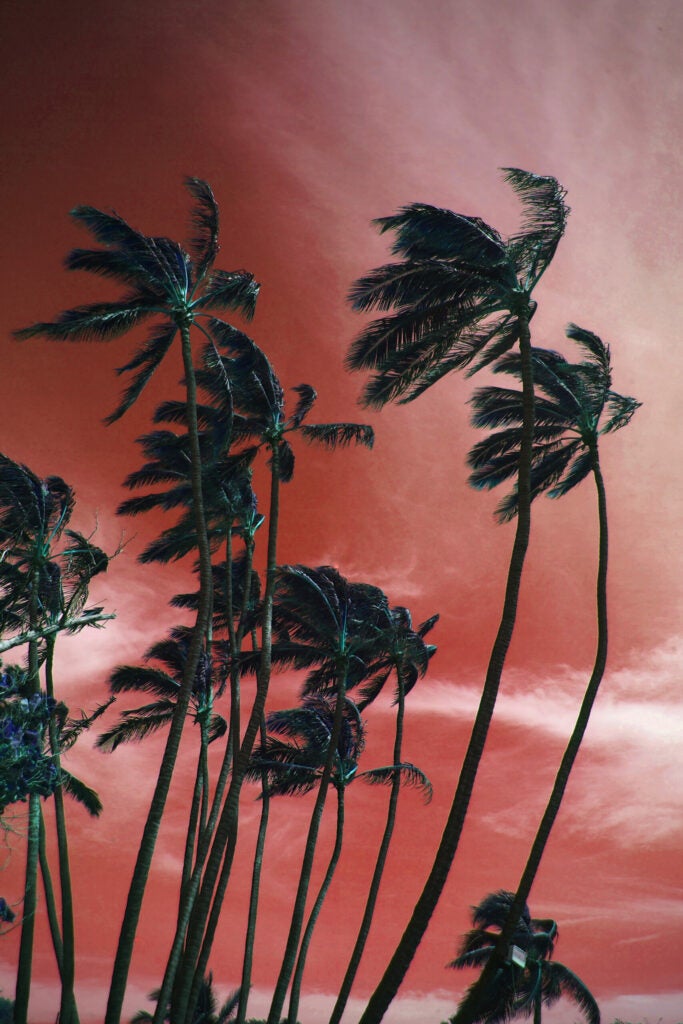 Trade Winds
By Dennis Begnoche Photo taken of trade winds arriving on Island of Kauai.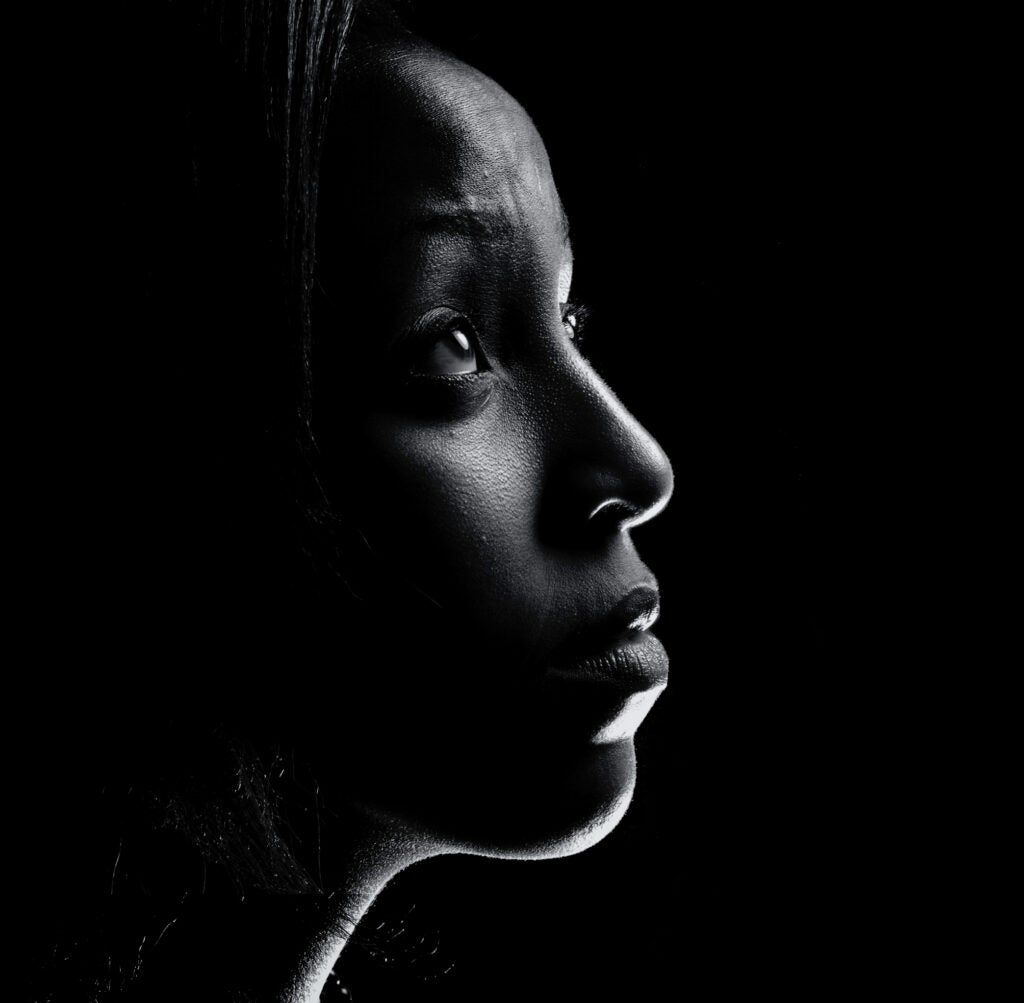 hope is still alive
By christian chiza bahati A studio photo-shoot with Grace.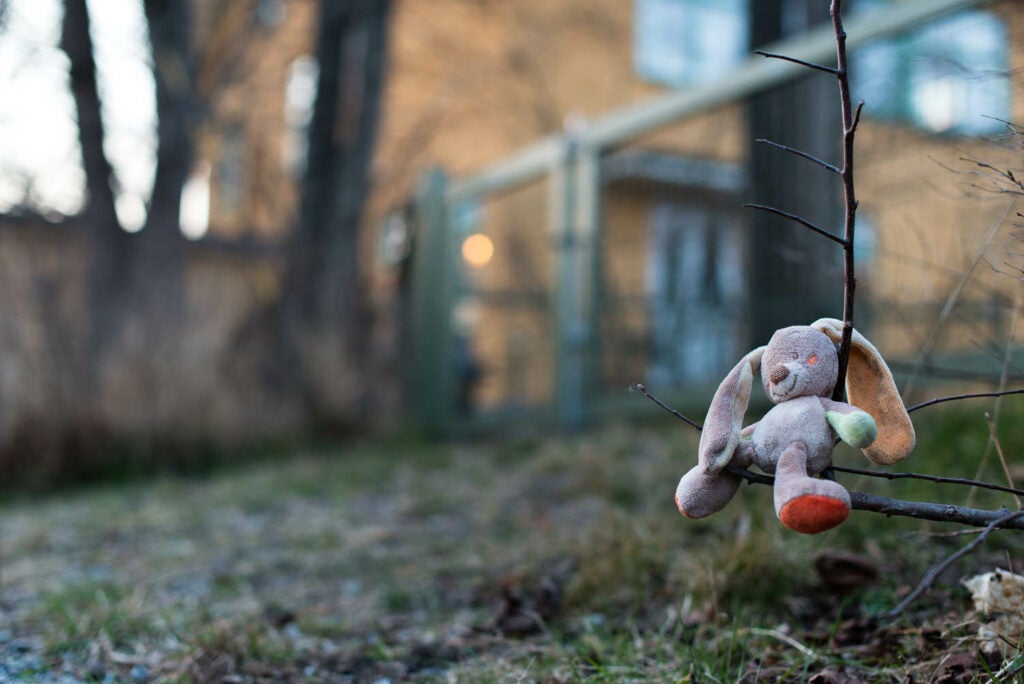 Bear
By Joel Sjöstedt Found a forgotten teddy bear sitting on a branch on the side of the road, just outside of a daycare center. It was like he was waiting to get back home.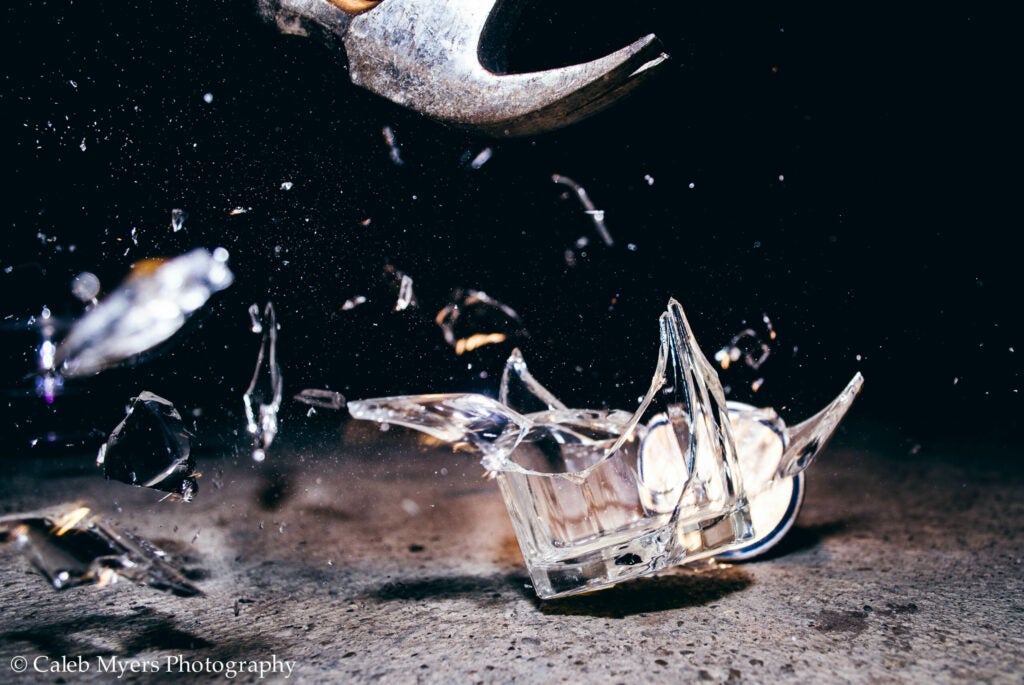 Beauty in the Broken
By Caleb Myers Sometimes we fail to see the good in the bad.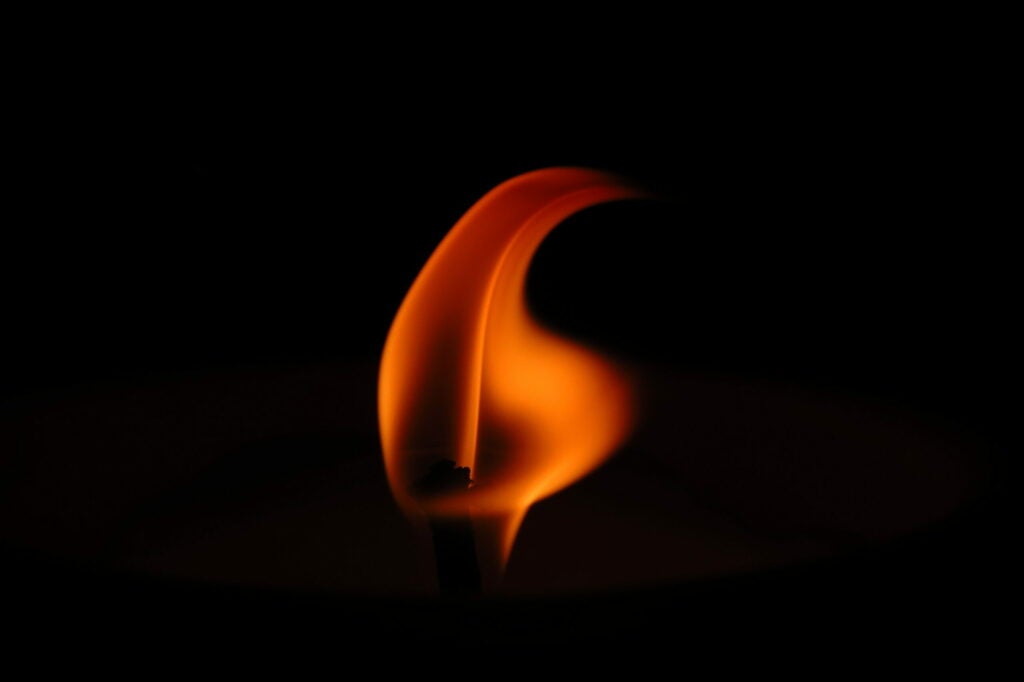 A light from the Shadow shall spring
By Maja Zule Who would know that a candle flame can be such an interesting photography subject, making awesome shapes but never repeating itself… each shape original, even though existing for only a fracture of a second and then disappearing into the unknown?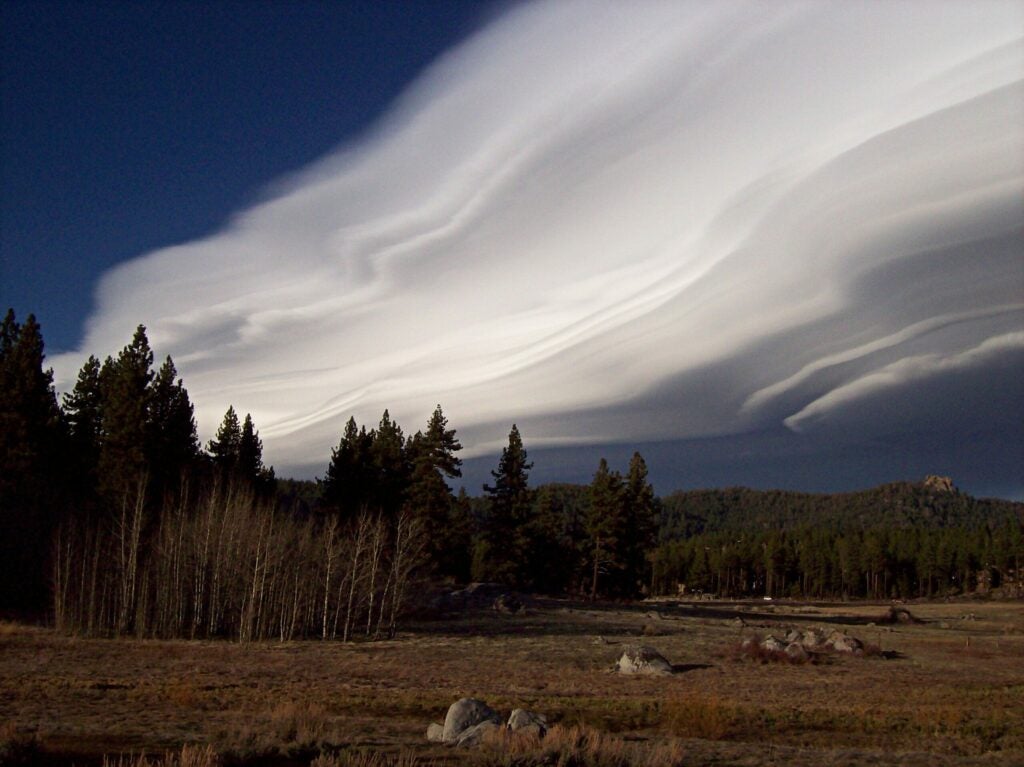 Tahoe Lenticular
By Bryan Hightower I took this with a Kodak point and shoot camera in 2006. What a cloud. It lasted for several hours in this same position.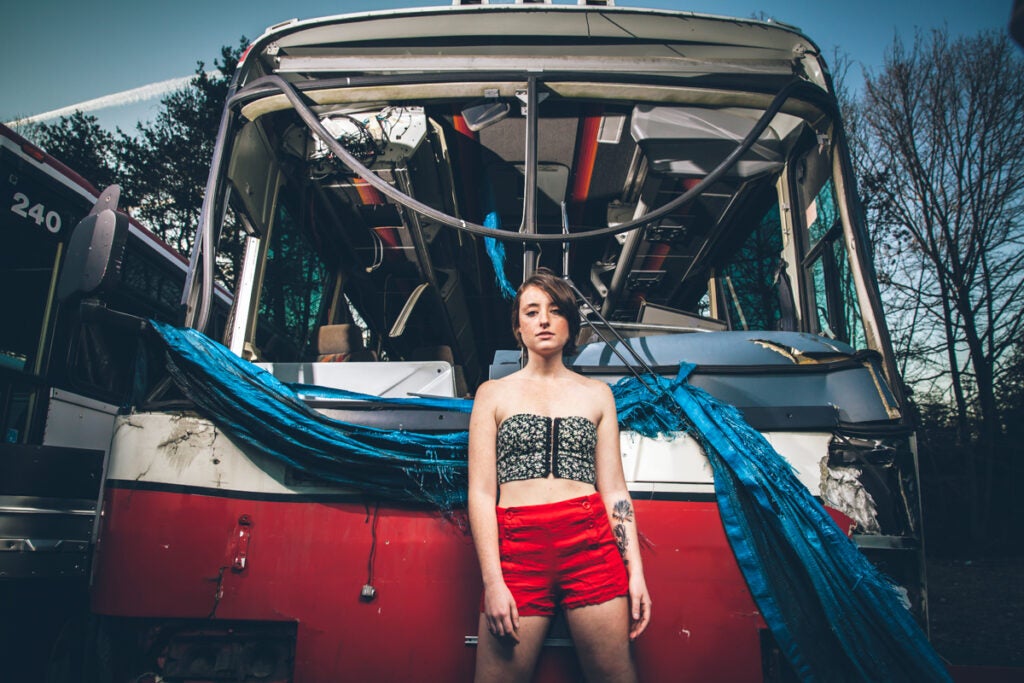 "Untitled"
By Adrian Elliott Just a dope location.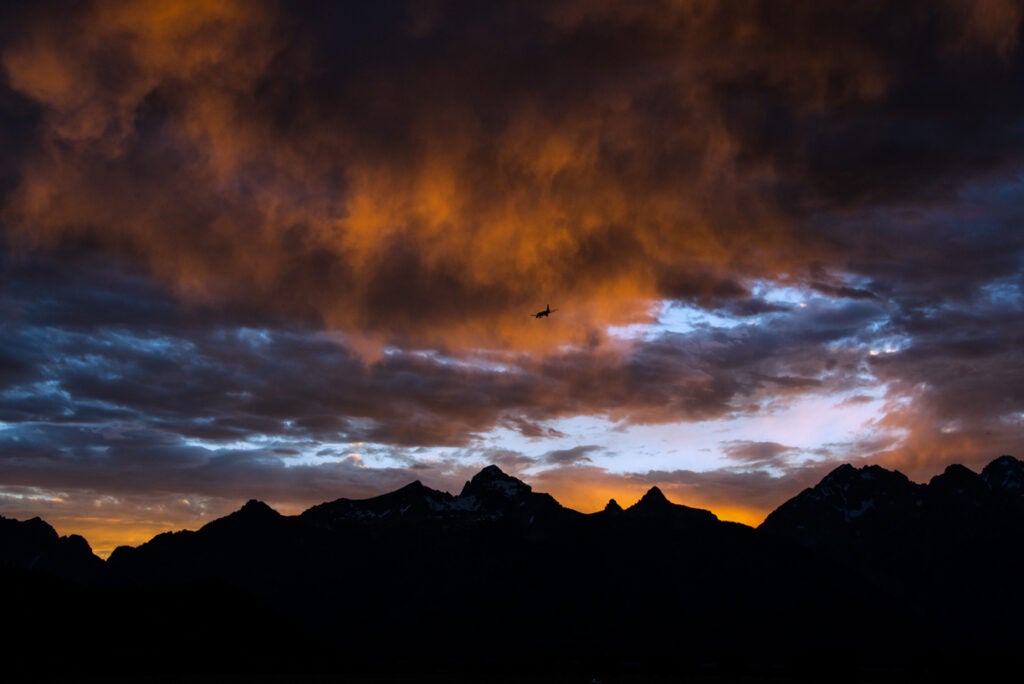 Heaven Bound
By Stan Singer It was after sunset and the clouds over the Grand Tetons came alive. I not only managed to capture the scene, but the airplane as well in the center of the image, on its mission in the heavens.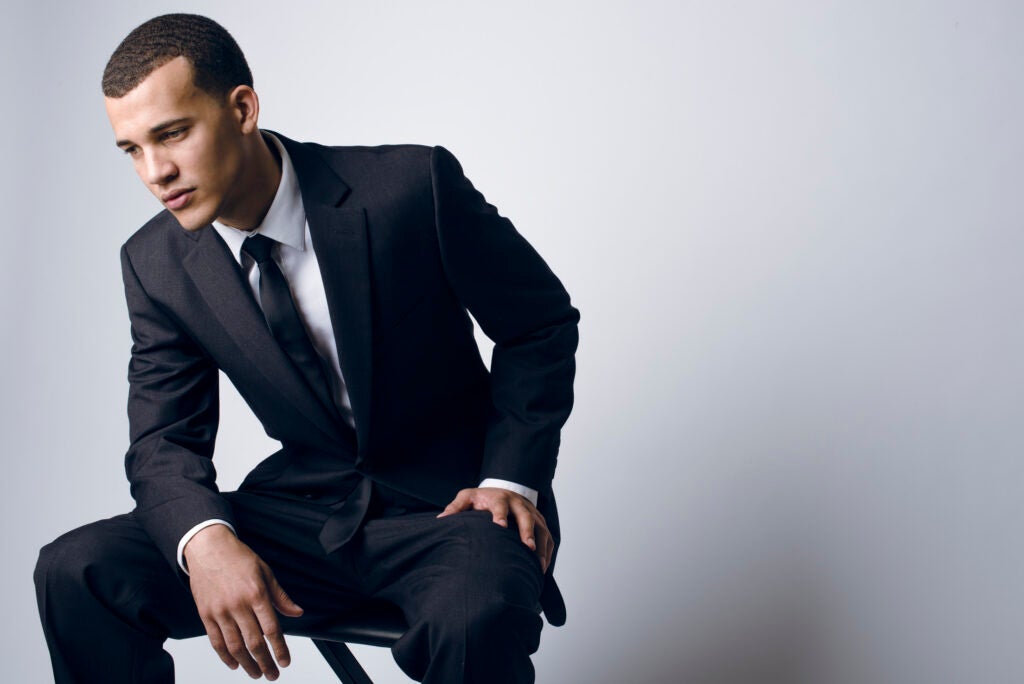 Business Complex
By Daniel Nguyen Fashion with simple business attire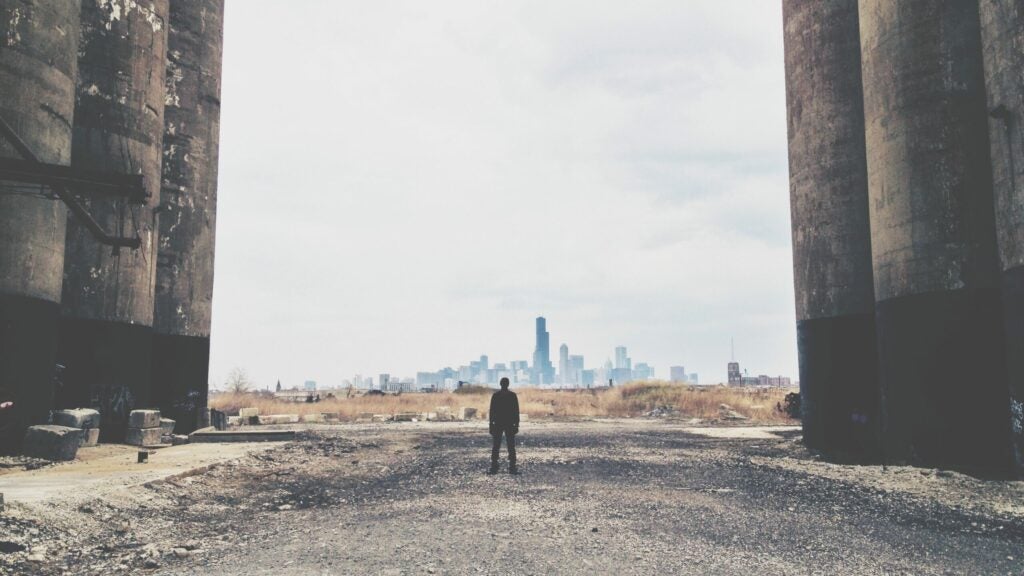 True Rebels Walk Alone
By Emmanuel Camacho This photo was captured during a music video shoot with artist, Amilcar. As Amilcar was walking away I asked him to stop and turn toward me. I snapped the picture and didn't really get a chance to reflect on the image until after the shoot. The images creates a sort mystery as to who the subject is, and his stance sort of mimics the stiff, upright, monotonousness of Chicago's Skyline. I shot and edited the image completely on my iPhone 4s.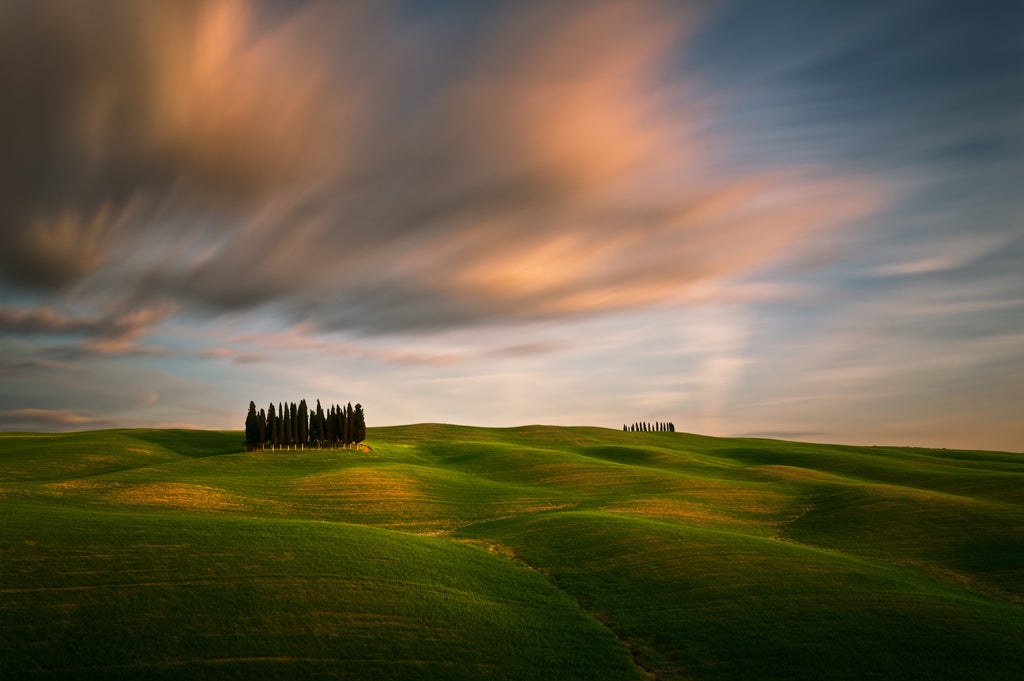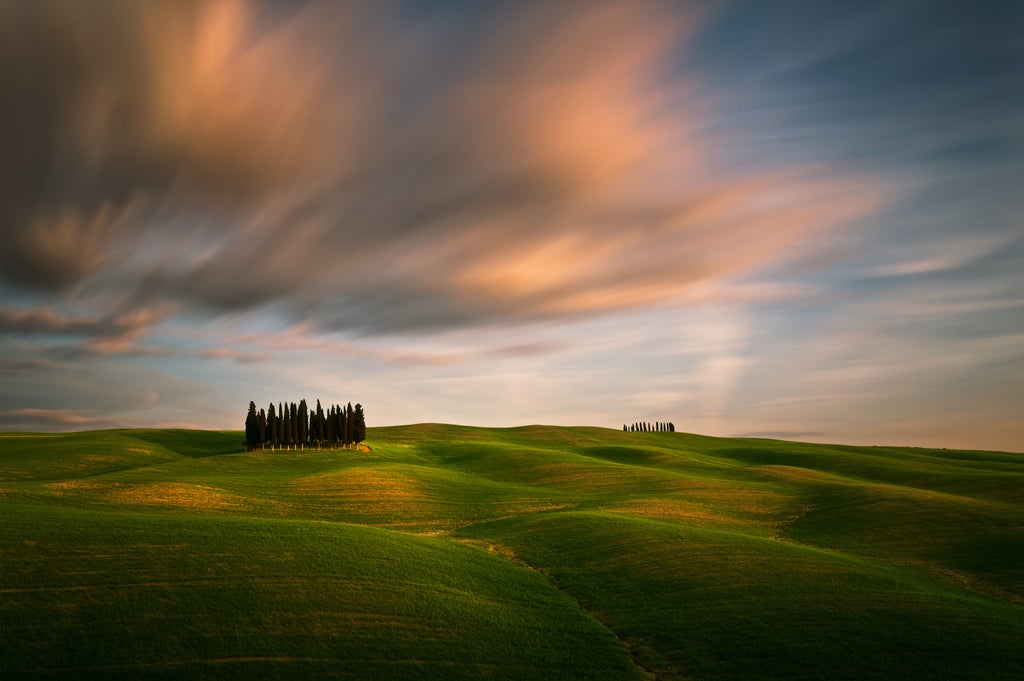 Fields…
By Krzysztof Browko Fields near San Quirco d'Orcia. CAMERA: Canon 5d mk2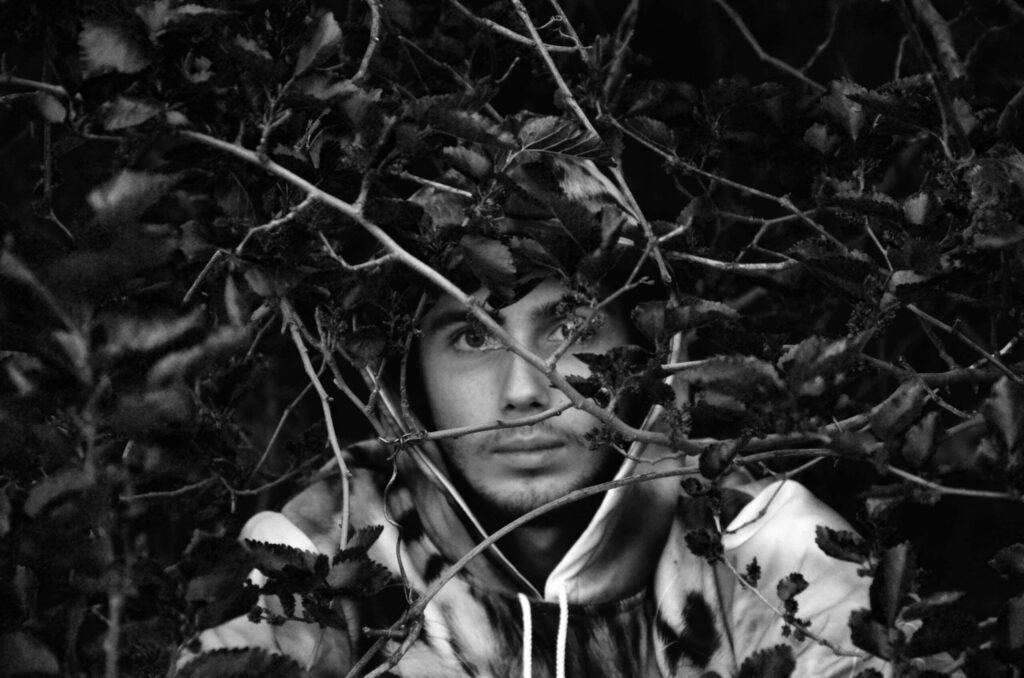 Casey in the bushes
By Tim Frazier Casey in the bushes for Beloved Shirts. CAMERA: Nikon D7000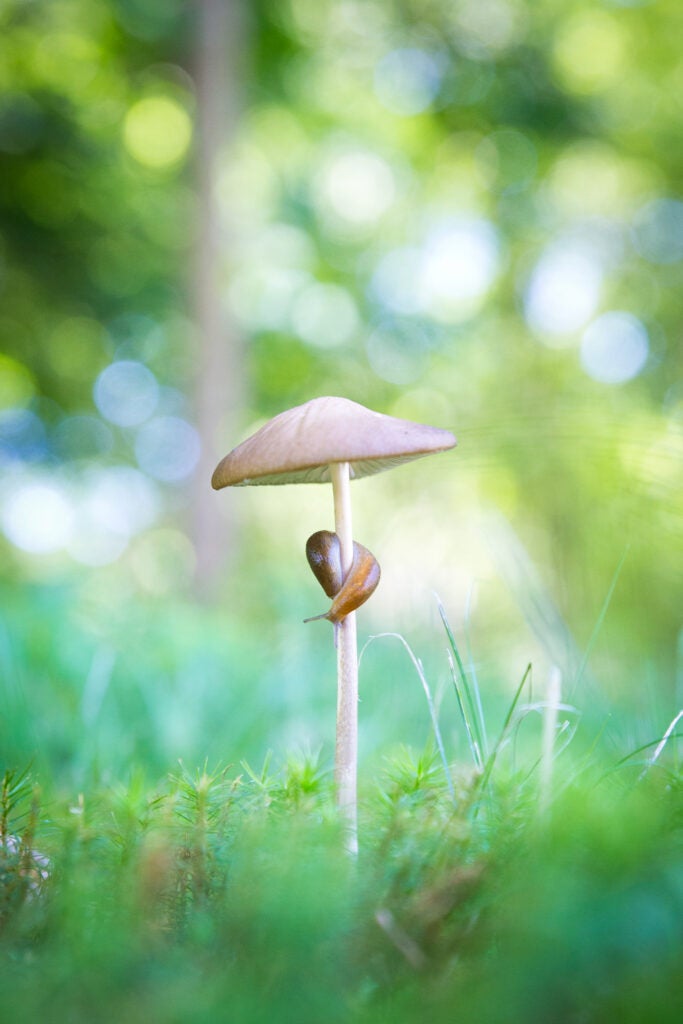 Slug on a Mushroom
By Drew Buonaiuto A slug that climbed up a mushroom only to realize that there was nothing interesting at the top. I got this shot as he was turning around and heading back down.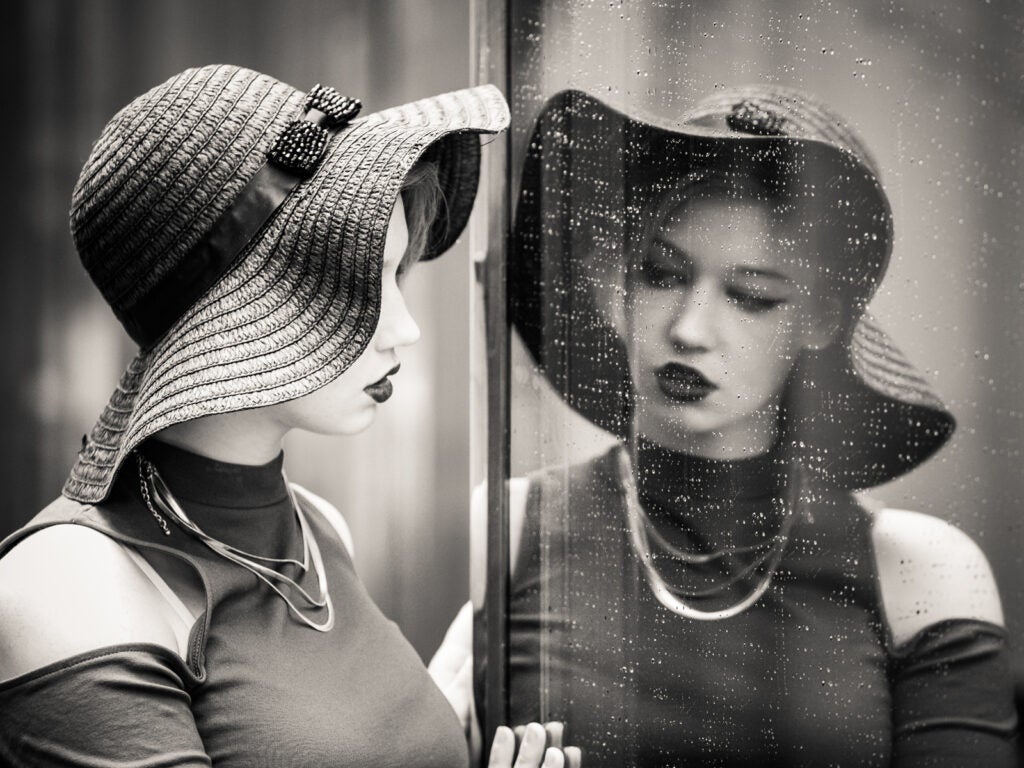 The sad reality
By Vincent Fanmin Tsai Sometimes the beautiful do not see themselves that way.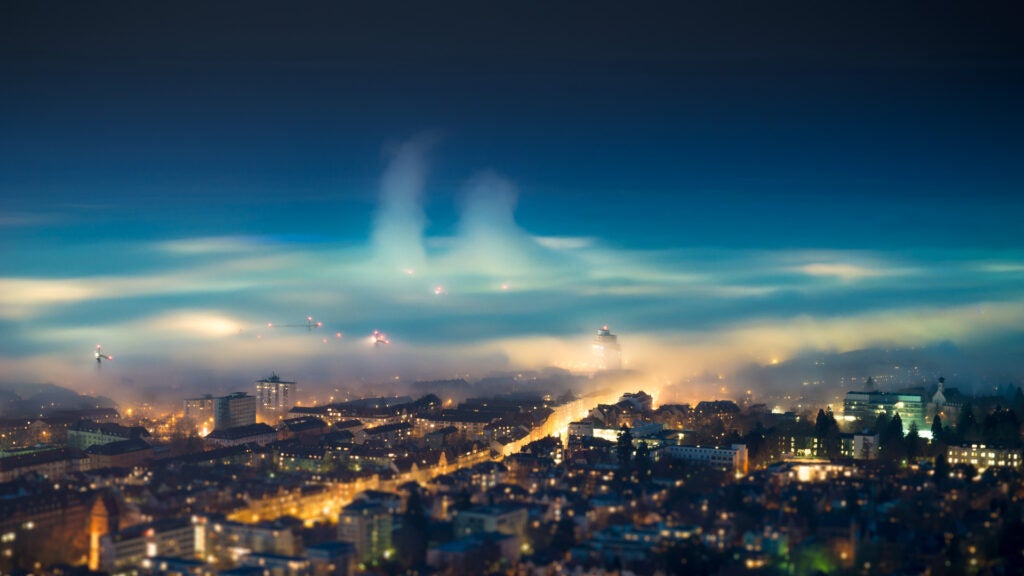 FogL@nd
By Sándor Hegedűs It was really awesome to see when the fog came over the town. I wanted to show you this huge slow moving fog area. I took this Picture in my lovely Freiburg city, from the viewpoint tower!:) (Germany)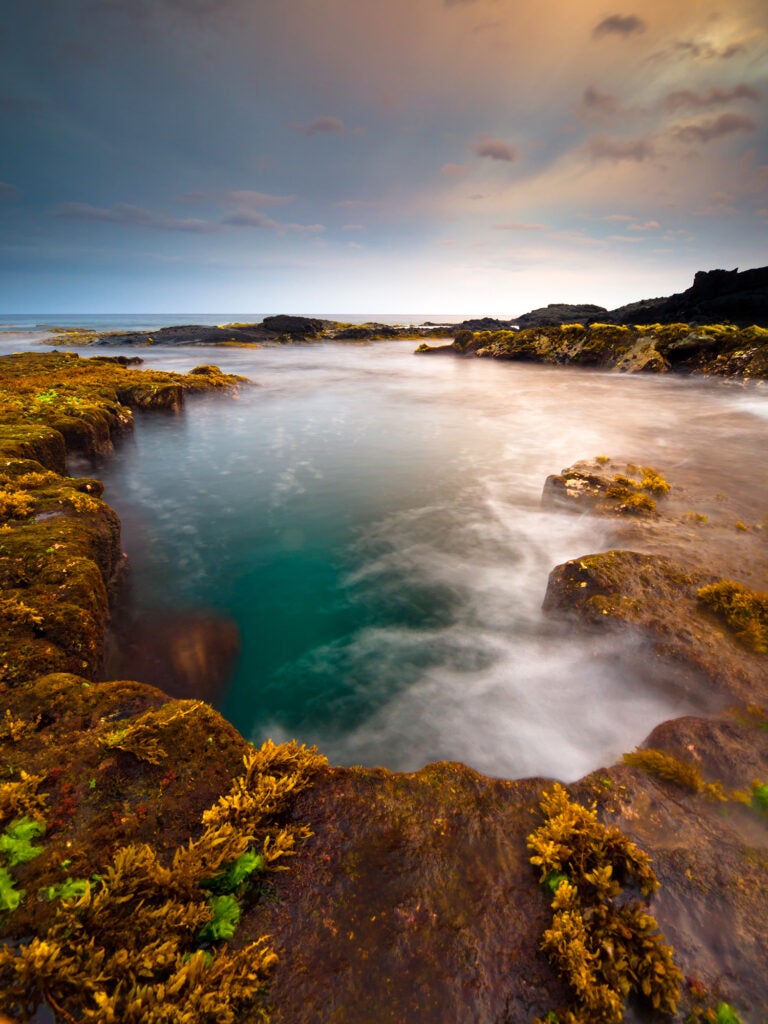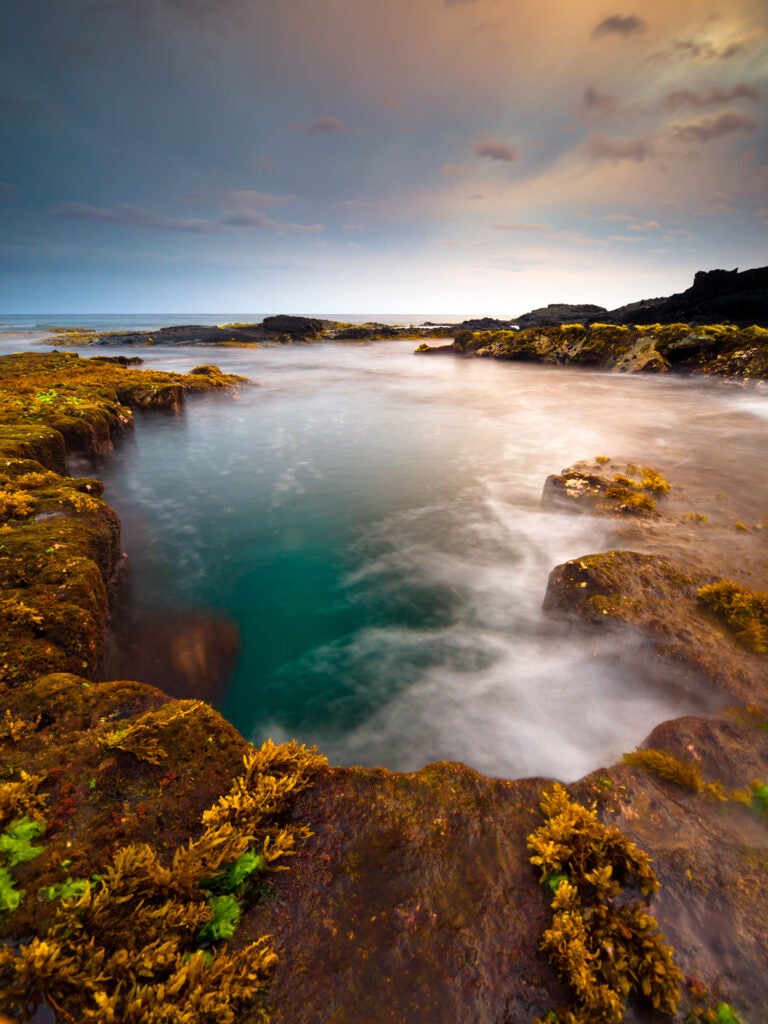 Low Tide at Keahole Point
By Christopher Johnson Photographing at low tide and low surf, I am able to get closer to these otherwise dangerous locations to capture the life and subtle details that make them unique. It also allows me to slow down, make my adjustments, and frame up the shot without the speedy setup, continuous lens cleaning, or being forced to retreat from a rogue wave. I setup within a couple feet from the mouth of this hole in the rocky shelf and focused my attention on the decorations of seaweed.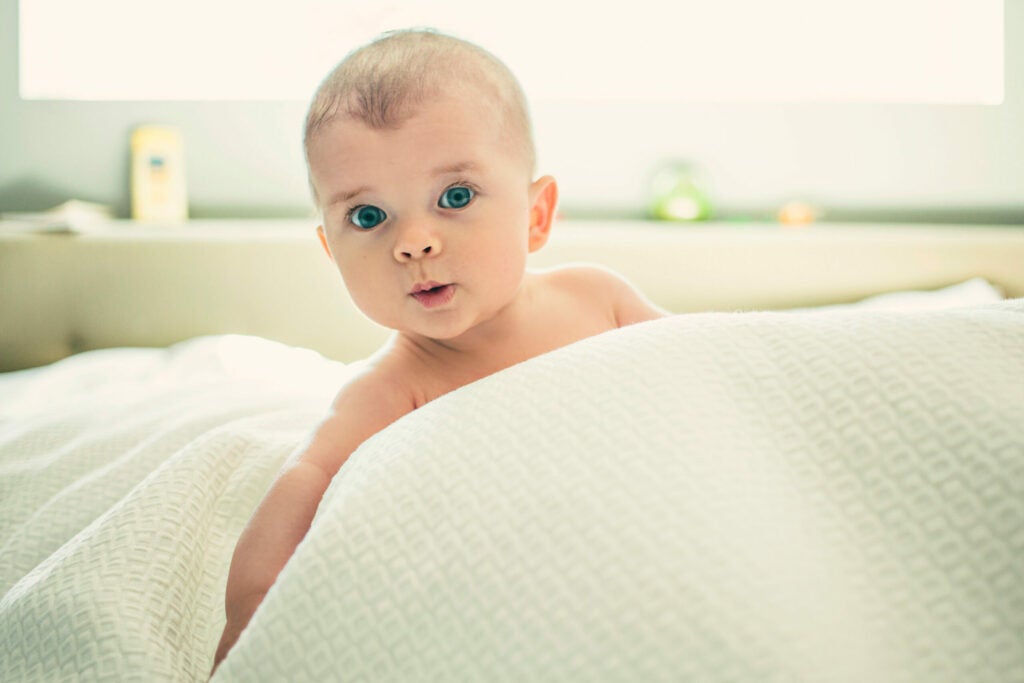 Oh, Hello
By Shannon Bailey My adorable nephew, Carson popping up to say hello! CAMERA: Canon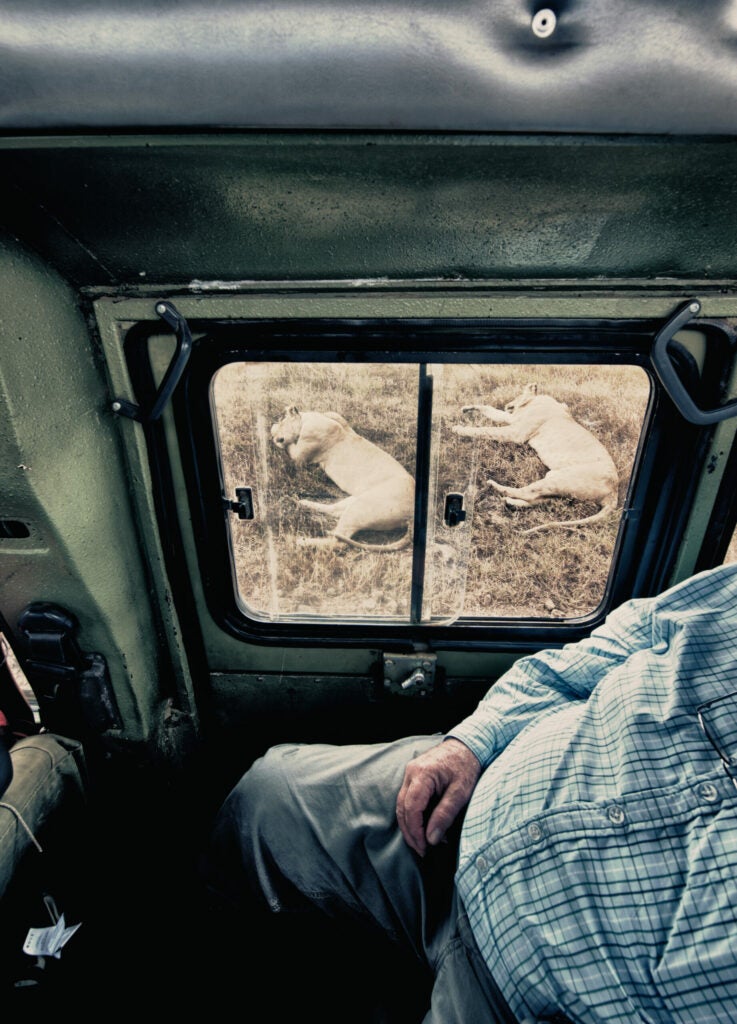 Clem and the Lions
By chrystina geagan While on safari in the Ngorongoro Crater, Tanzania, I realized that the best shot of these two sleeping lions was not from the rooftop view, but straight through my jeep's windows. I had the added bonus of having a safari mate enjoying the view along with me.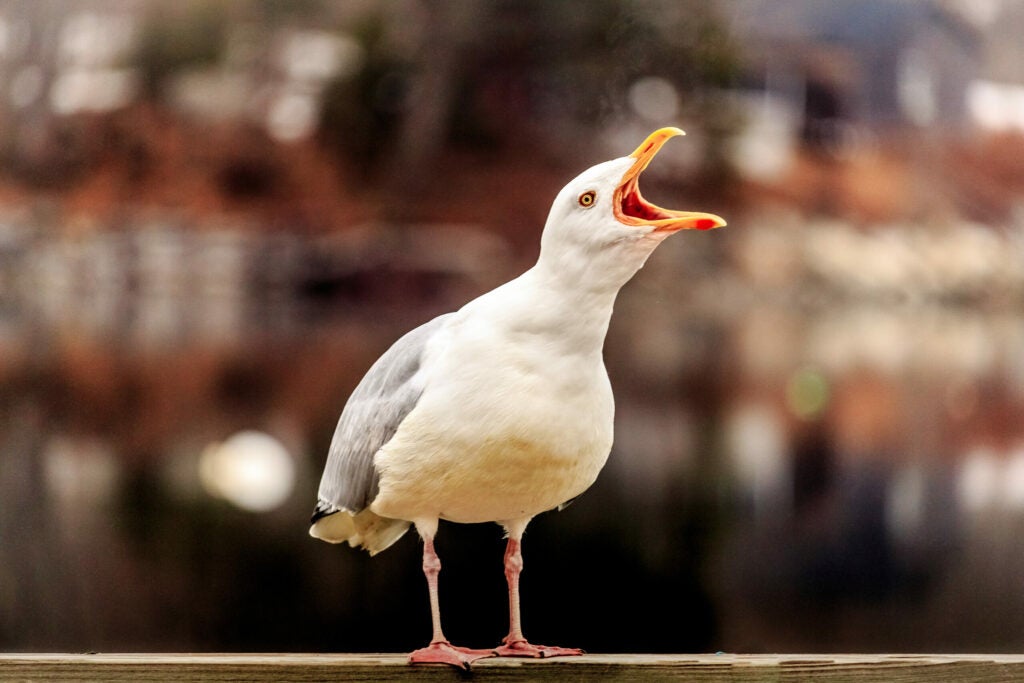 ANGRY BIRD
By LAURA ZAMFIRESCU THIS BIRD WAS ASKING FOR FOOD PROBABLY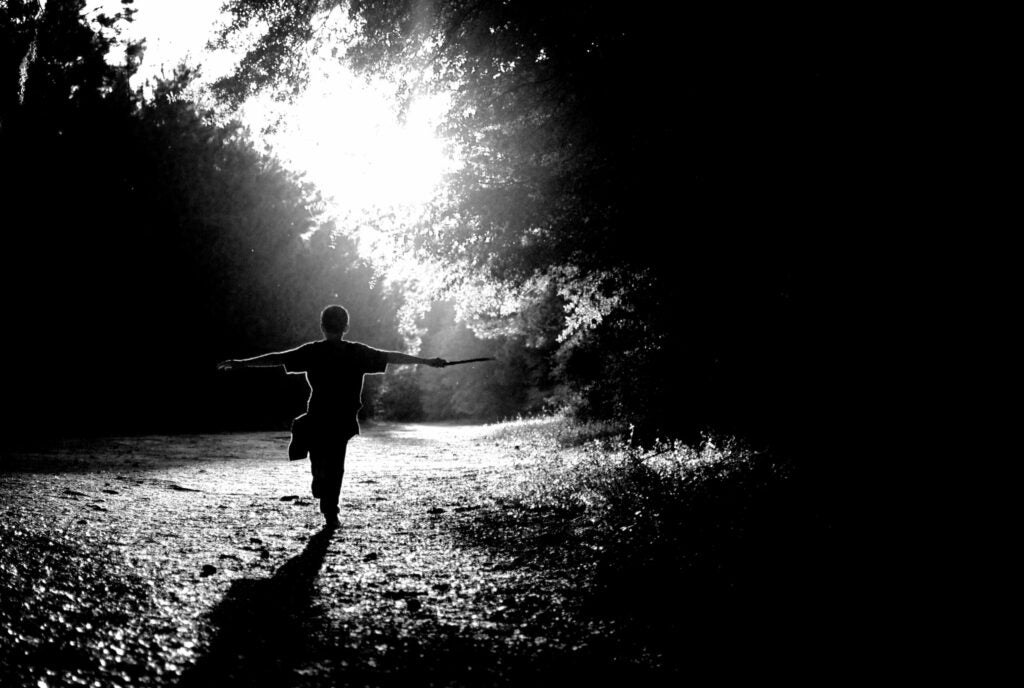 Embrace the Light
By Mike Melnotte My son, emerging from a wooded path into the sun's setting light.
Simple Beauty
By Greg Schneider I've always been drawn to the simple beauty of trilliums. For me, trilliums are a beautiful example of form and texture, and I feel that the image in black and white accentuates these aspects. To get the look I was going for I had a flash mounted in an umbrella located right next to the camera on the right side and due to the location of the flowers and the direction they were facing I had to wedge the umbrella between the trilliums and the maple tree they were growing next to.


Kluane National Park
By Jean-Claude Babin Driving to Destruction Bay from Whitehorse, we stopped at Sheep Mountain in the hope of seeing the sheep with their newborns. Unfortunately, they were all up the mountain, way too far to take a decent picture. But the view from the observatory into Slim's River was breathtaking.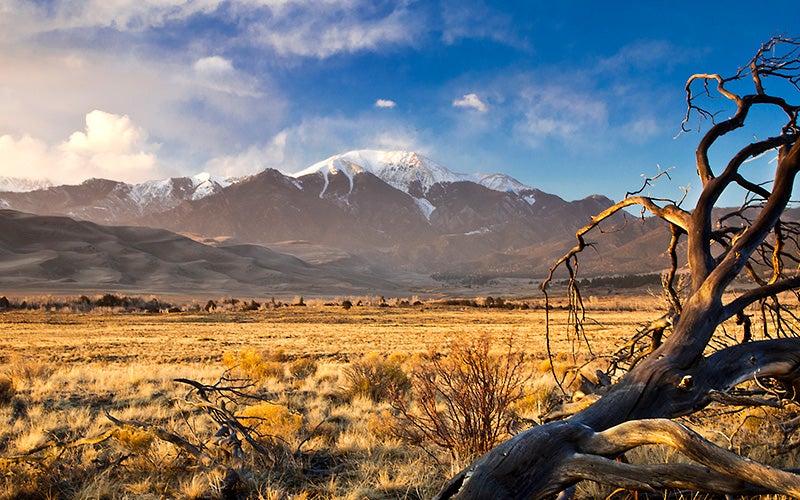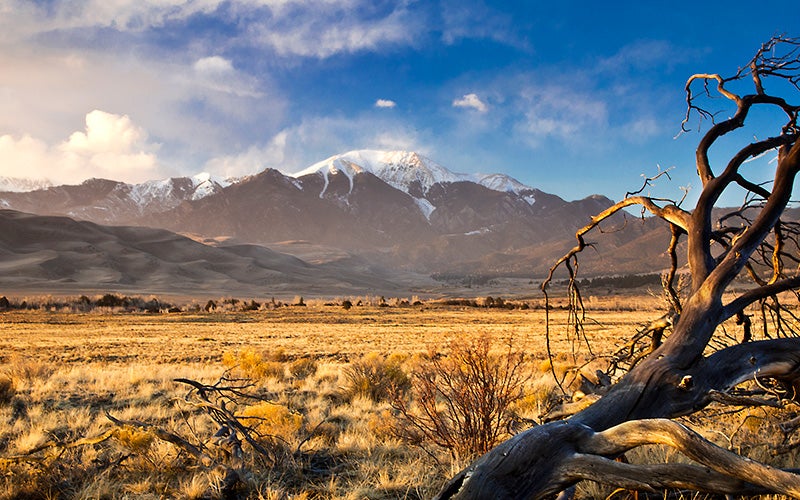 Evening Glow
By Joel Schneider With my first visit to Great Sand Dunes National Park,I fell in love with the park. On this particular evening the sunlight was golden and the sky a rich blue. I was excited to find the tree in the foreground and waited patiently for the like become perfect.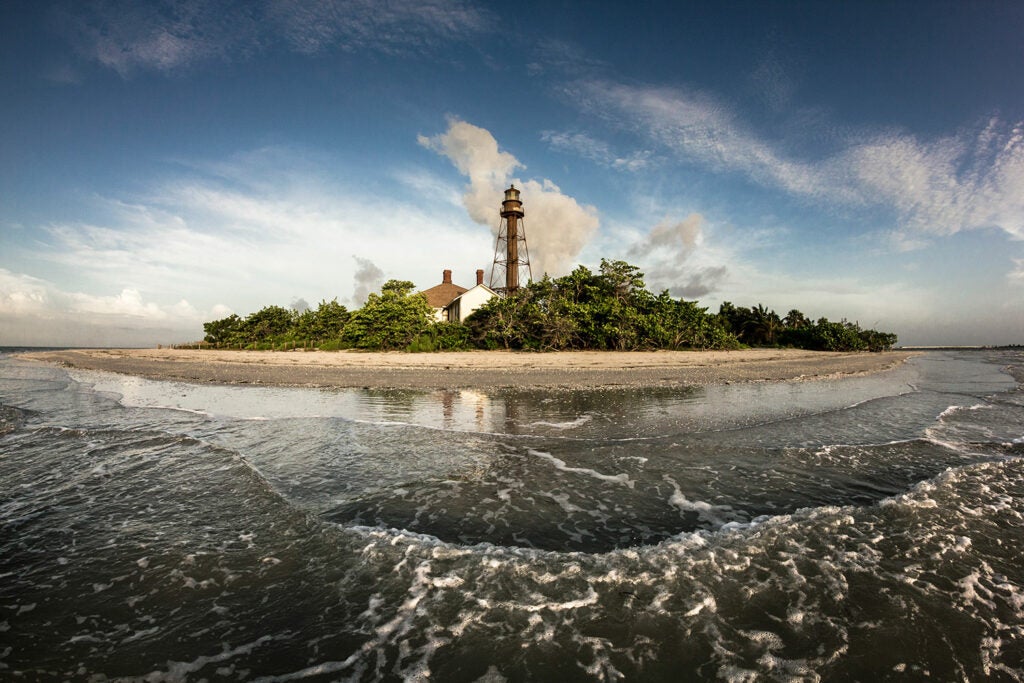 Sanibel Lighthouse
By Jeff Glenn Sunrise at the Sanibel Lighthouse just before it got crowded.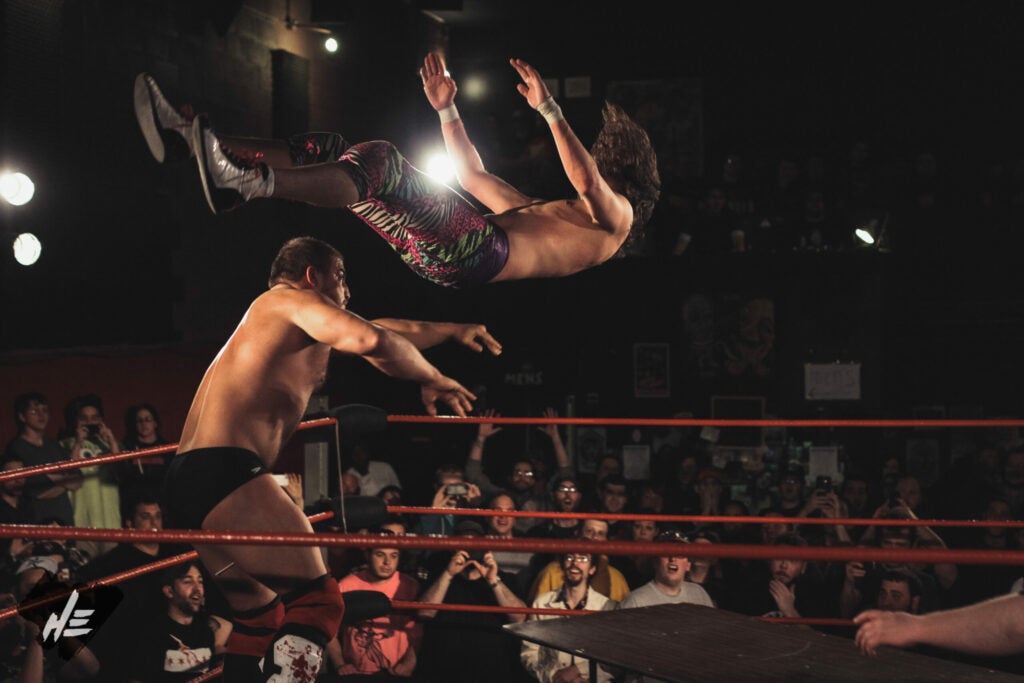 Kings of Crazy
By Harry Aaron Chris Dickinson tossing Pinkie Sanchez through a table at Inter Species Wrestling's "Trapped in the Closet" event in Danbury, Connecticut. Exposure slightly changed, +PS Beauty II preset applied as base for color-correction.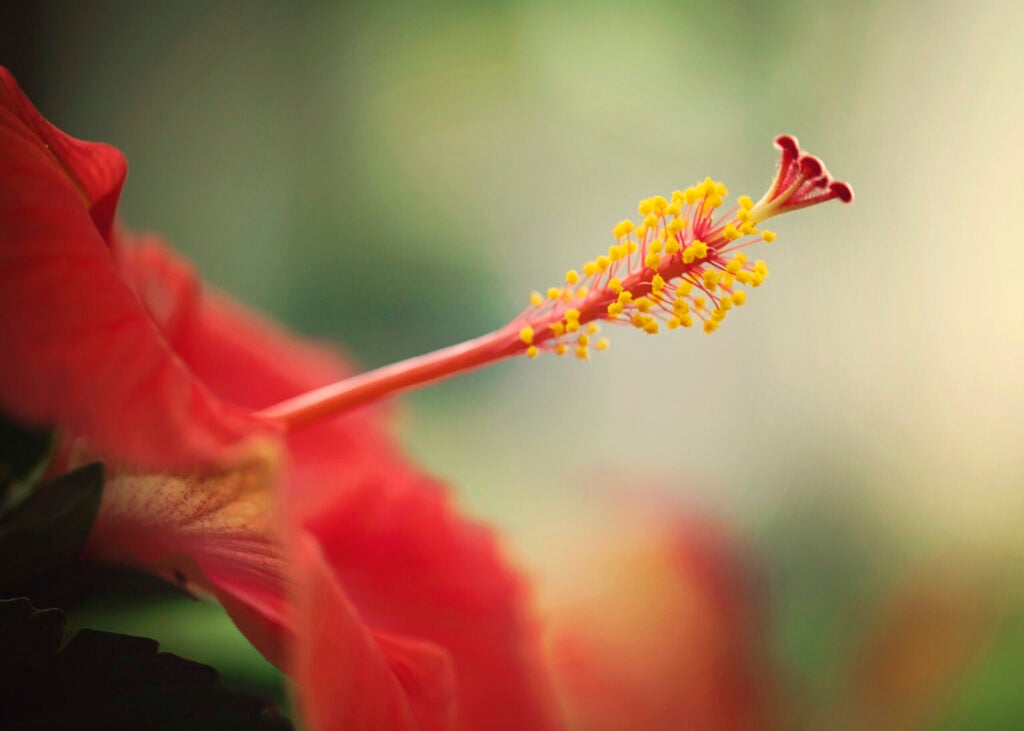 Hibiscus Bloom
By Patti Gary Hibiscus blooms are delicate with scalloped, lacy petals with a center pistil. The various components are interesting to photograph. I focused on the pistil (the long portion coming our of the center with yellow on it) as the focal point. The wind was gently blowing adding to the delicate nature of the lacy petals supporting the pistil. The morning sun peaking thru a perfect backdrop.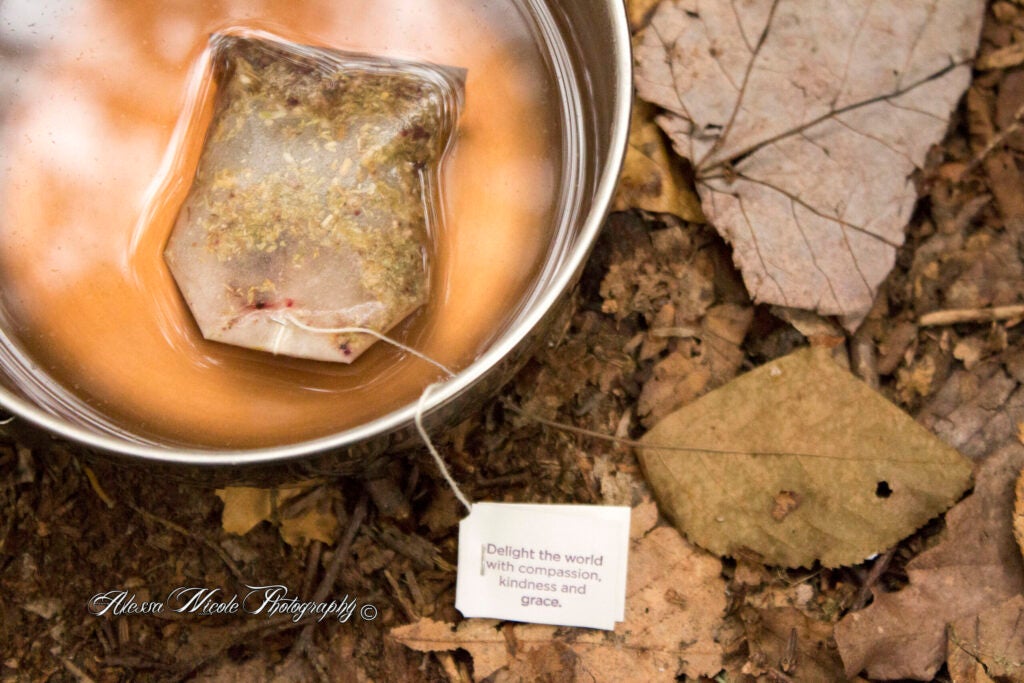 Tea in the morning
By Alyssa Bonelli Backpacking CAMERA: Canon T4i *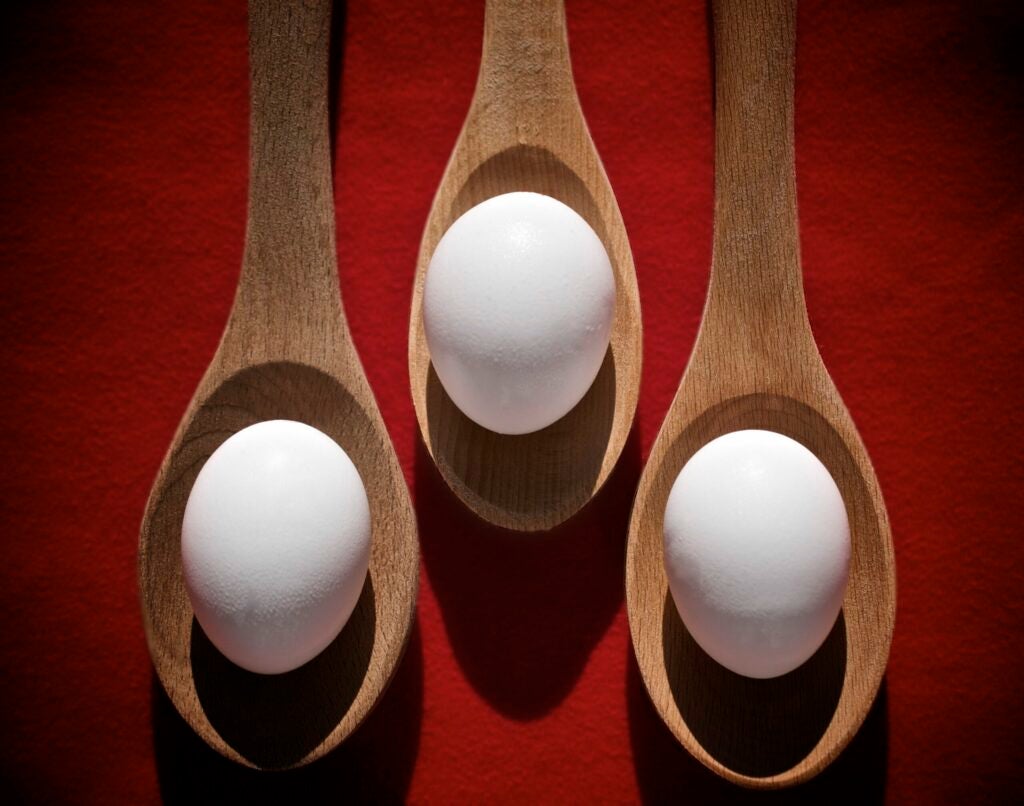 Thrice
By Mike Melnotte I was looking for something bold to stand out in the strong setting light…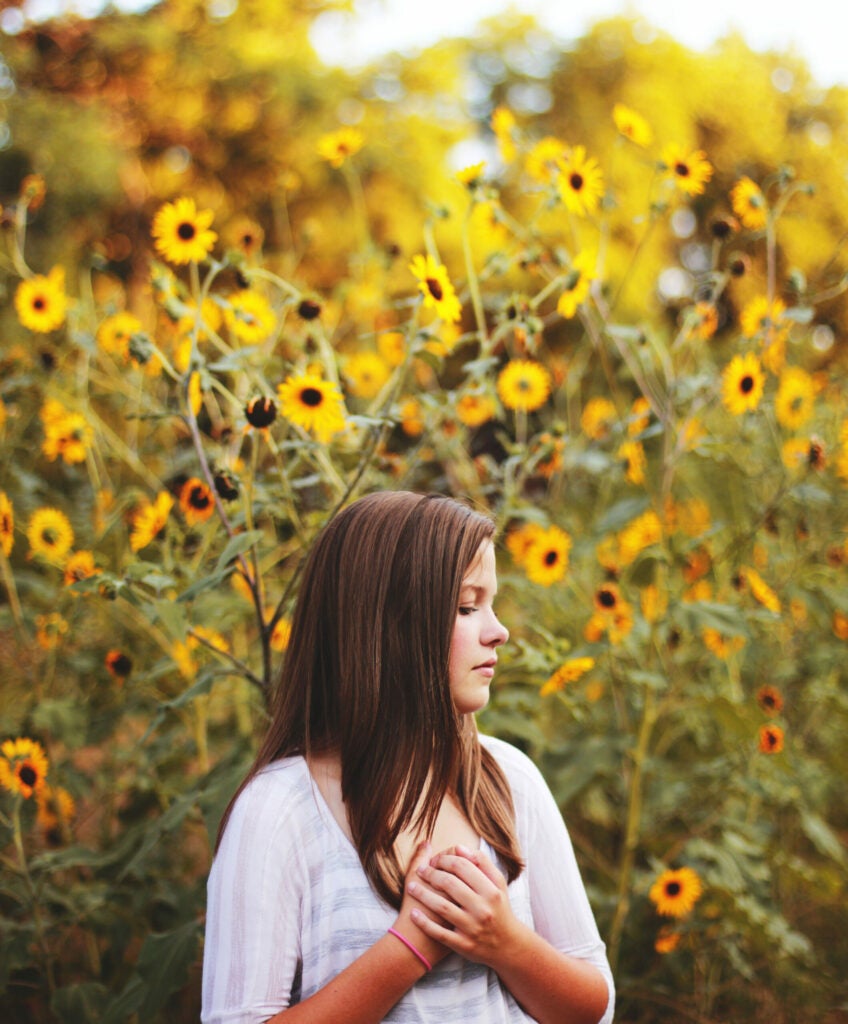 Wisdom and Youth
By HD Tolson Exploring with no set destination always lead to the best locations and findings – and this photo did not disappoint. Just a little hike from my house was a huge field, dotted with patches of these tall plants with the most beautiful yellow flowers. After taking and editing this photo, it sort of became my summer photo, full of the yellows and the greens and the pose – it all added together to that summertime feel.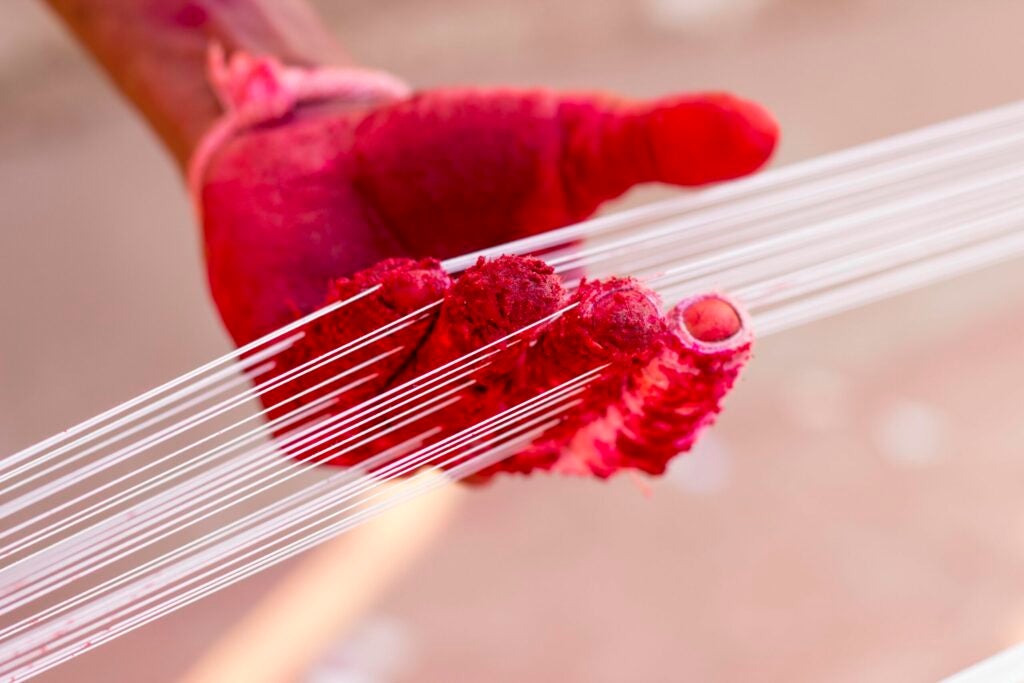 Maanja – Men at work before Kite Festival
By Ashwathi Vijaykumar This is how the sharp threads are colored right before the kite festival in gujarat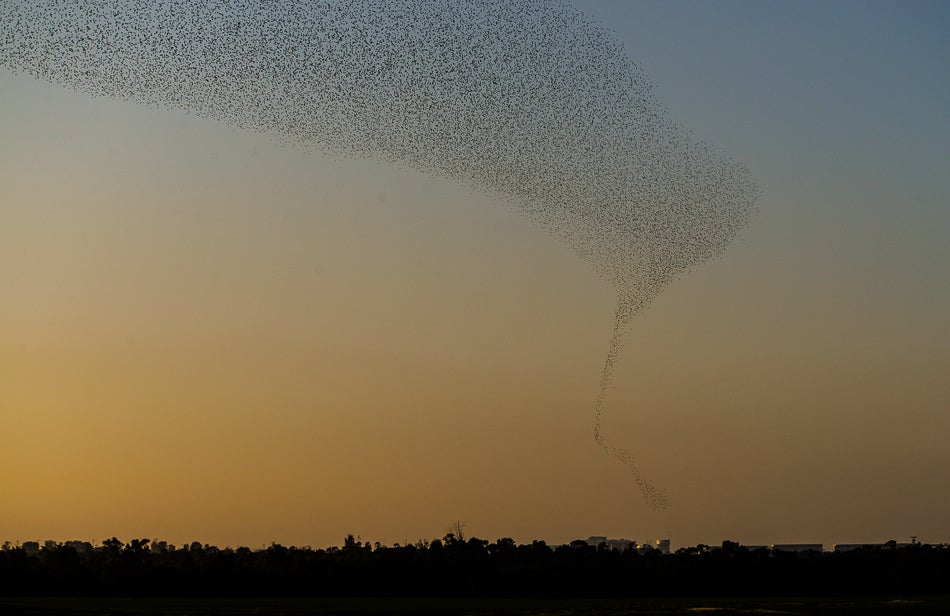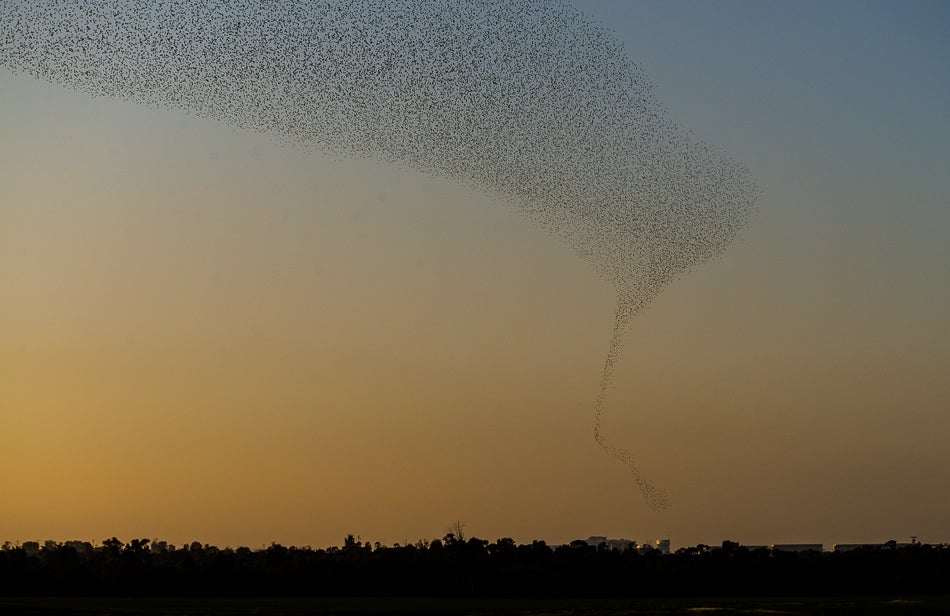 Starling flight
By Eli Basri Starling birds flying befor landing for night sleep in the Wadi of Grar, southern Israel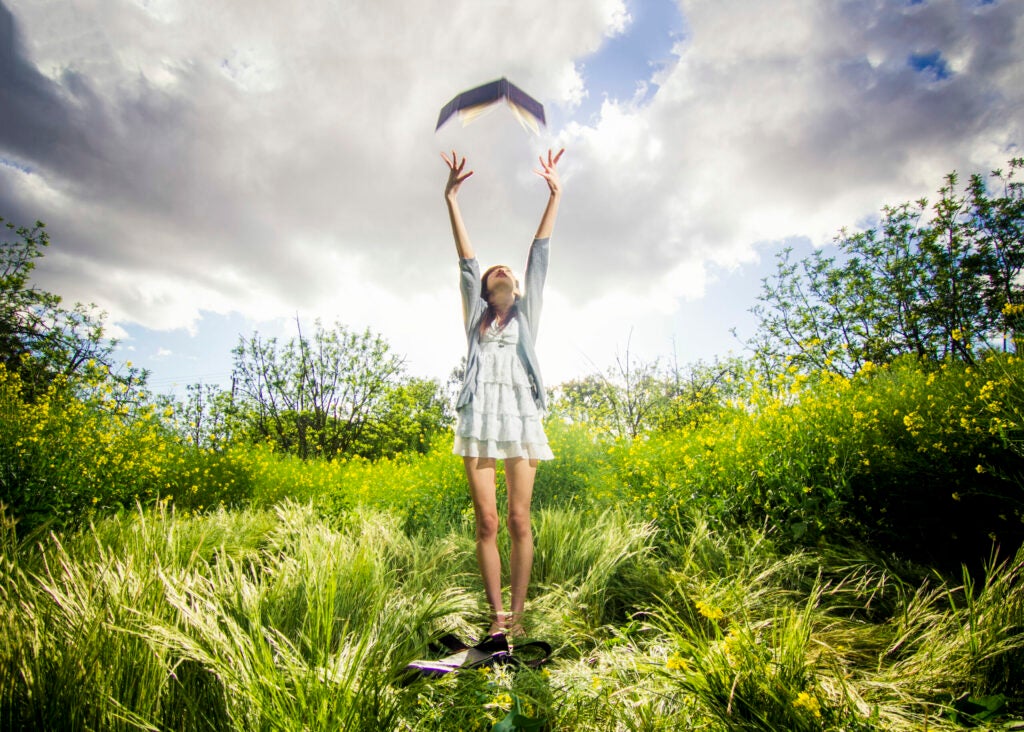 Let it go
By Tam Duong Yeah, I know the title is not even close but…come on. My friend asked for a photo shoot and I asked her to wear whatever she wanted. She showed up with this cute short dress and she was carrying this awesome leather notebook with her and this is the shot I came up with.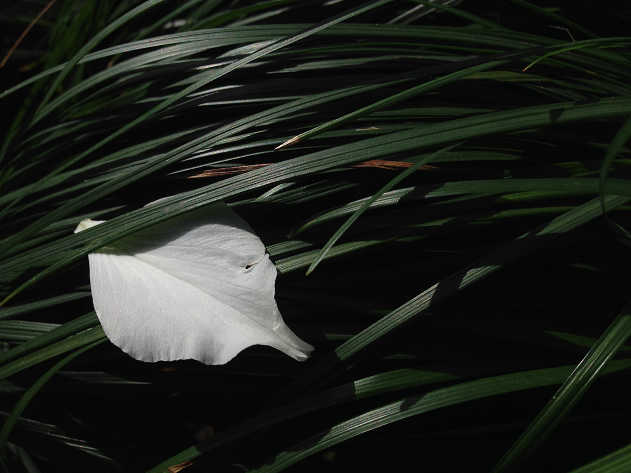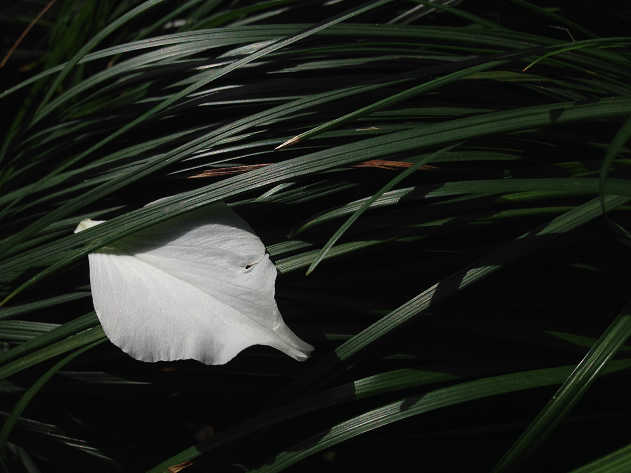 White
By Ken Lai Simple beauty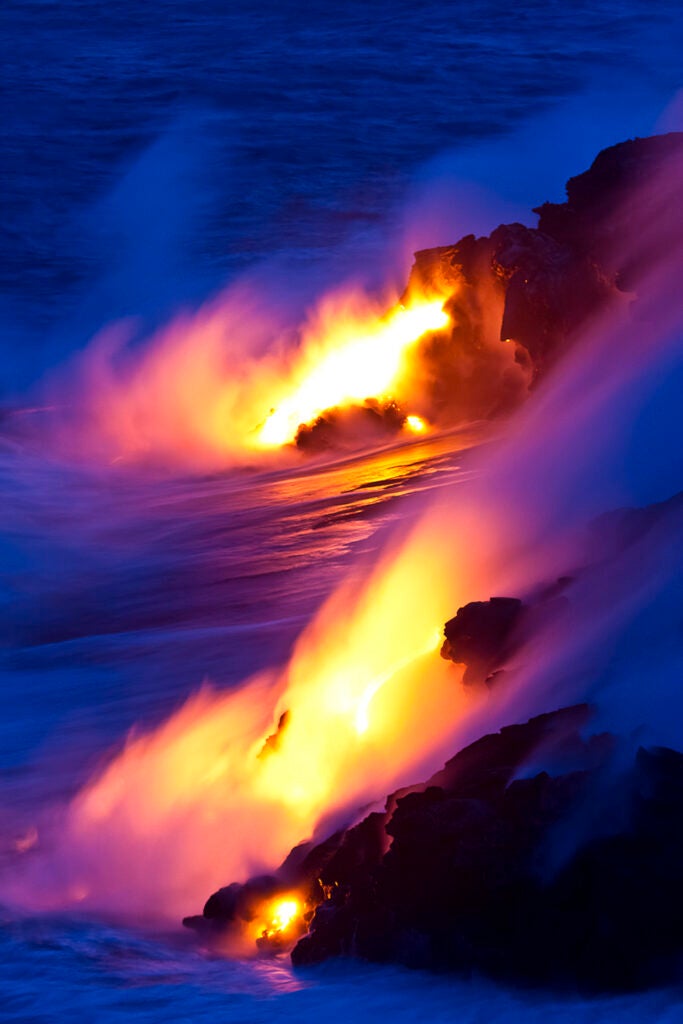 Where Hot Meets Cold
By Leighton Lum Walking a total of 3 miles in the dark, on lava rocks does not seem like the most brilliant idea. To see something new land being made on the island of Hawaii, is just amazing. The Big Island may never stop growing, especially with its active volcanoes.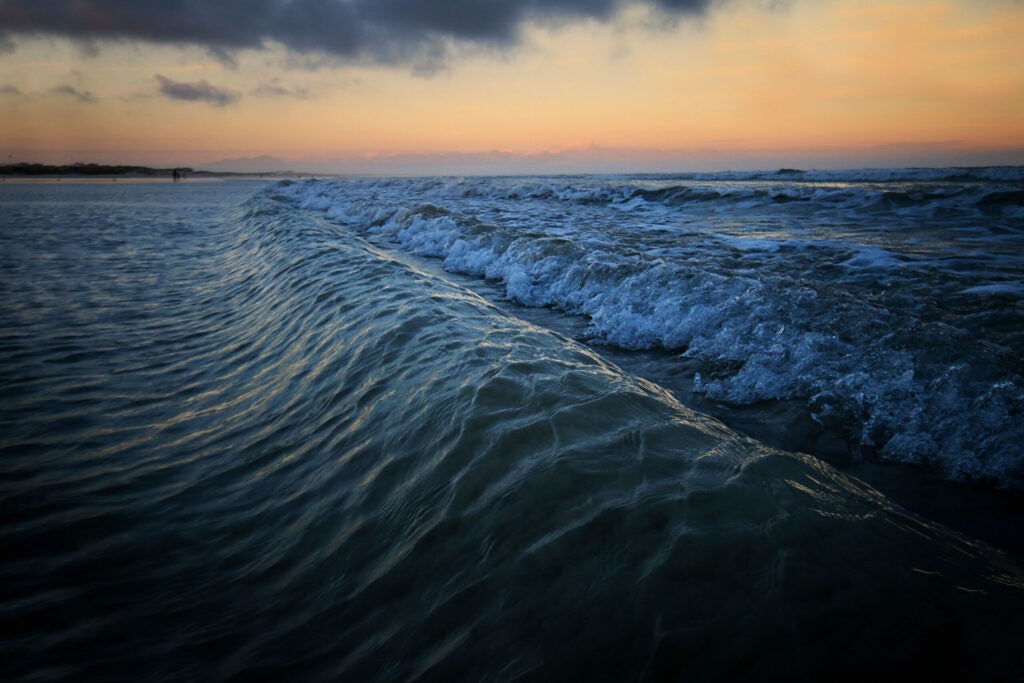 Backwash
By Liam Cornell I took this photo one evening at Muizenberg beach. The tide was pulling out and the backwash was making some really interesting effects in the water. I waded out into the shallows and tried to get as close to the waves as possible.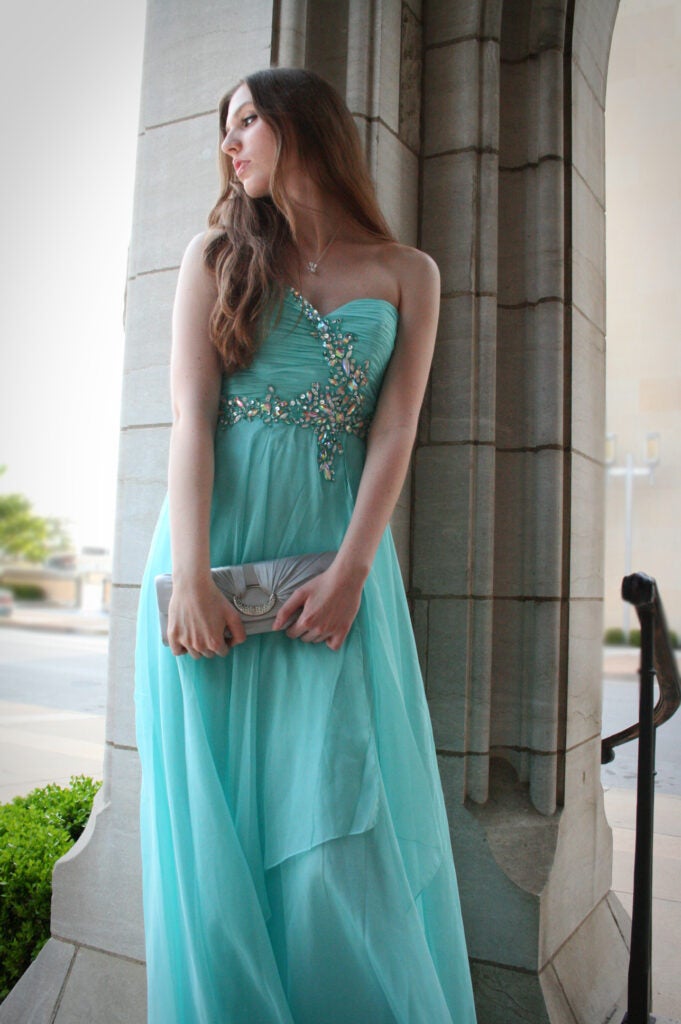 True Beauty
By Sydney Seidel Outward beauty only lasts for a short time, but inward beauty lasts forever.
Let It All Melt Away
By Alexander Sahli North park, Marshall island – The perfect place to just sit and let your worries melt away!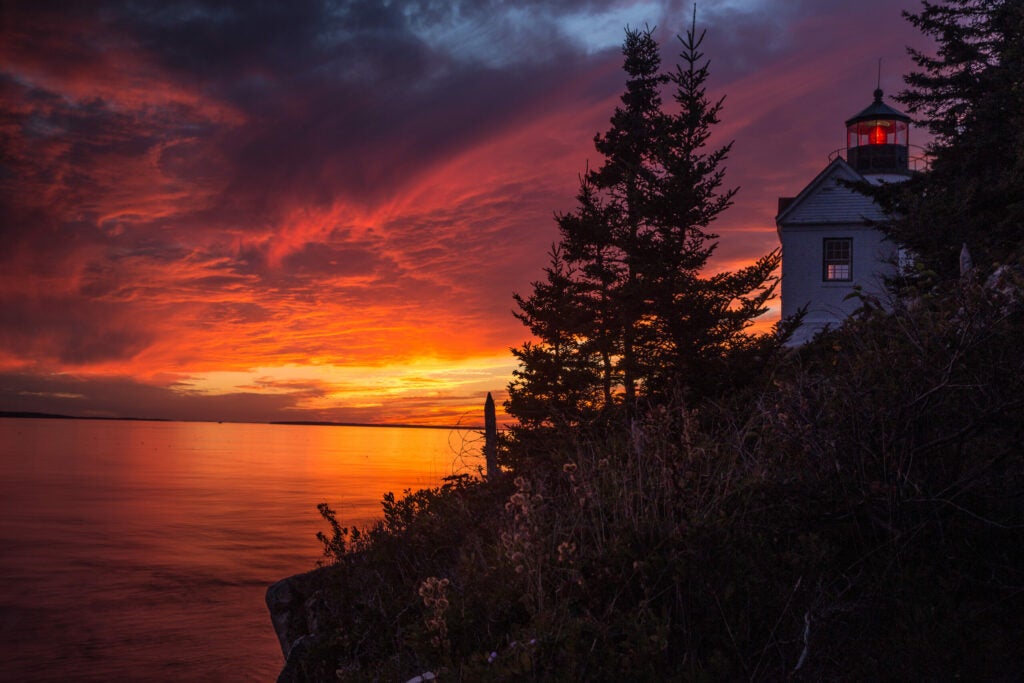 Bass Harbor on Fire
By Lance Wheeler The sun was setting into Bass Harbor displaying an array of light that I had never seen with my own eyes.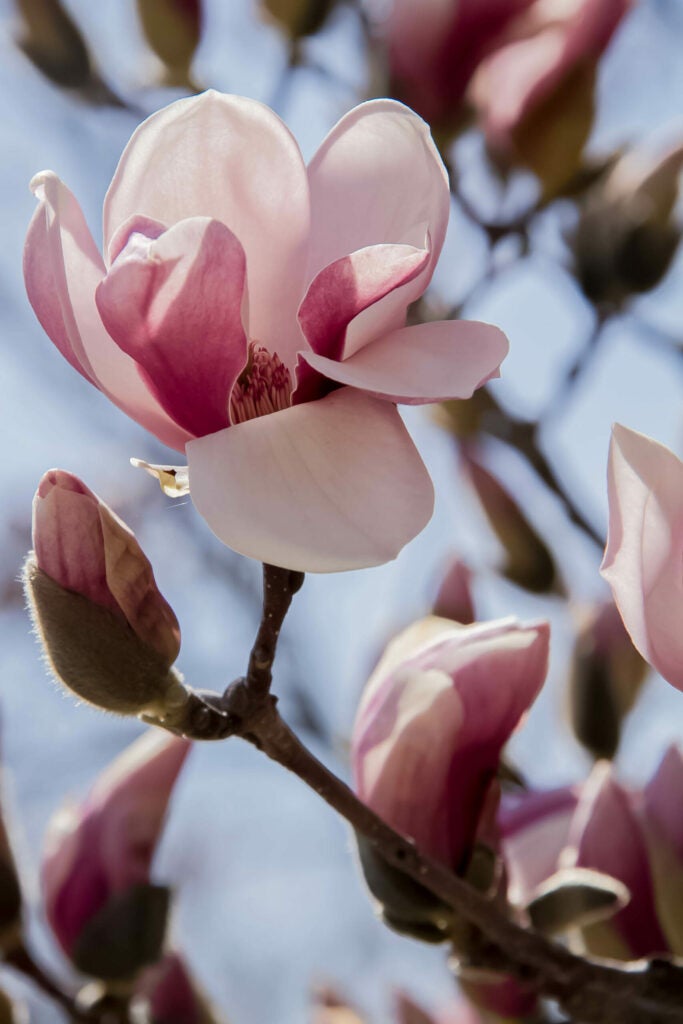 Petals of the Sun
By Alia Haig This is the first bloom I've seen in 2014 after a very harsh winter. My family and I went to Bethlehem, Pennsylvania on my father's birthday. The trees by the welcome center were the only ones in bloom. I saw this picture as truly the first blooms of spring. I definitely missed the sun.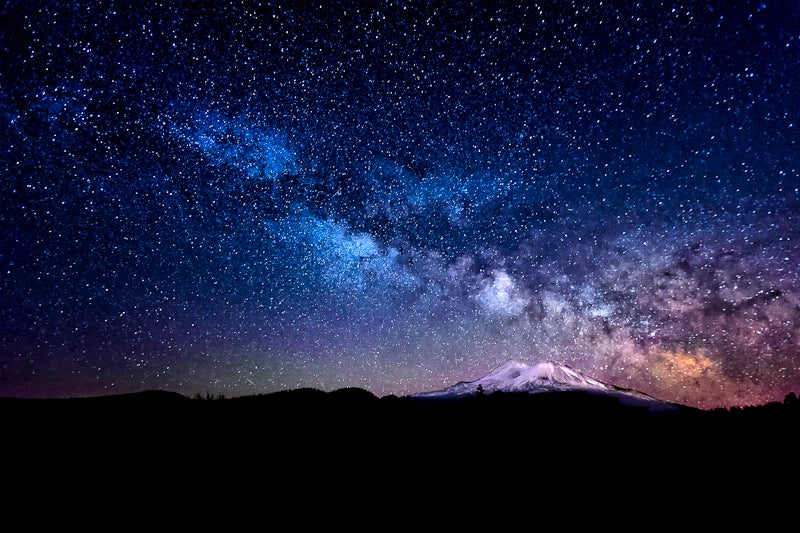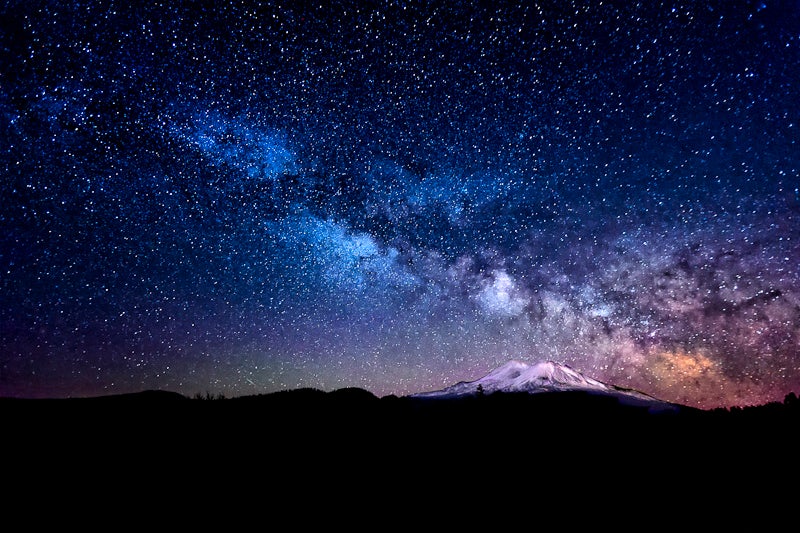 Milky Way over Shasta
By jay schuff On a very cold February night I was fortunate to have clear skies over Mount Shasta in Northern California.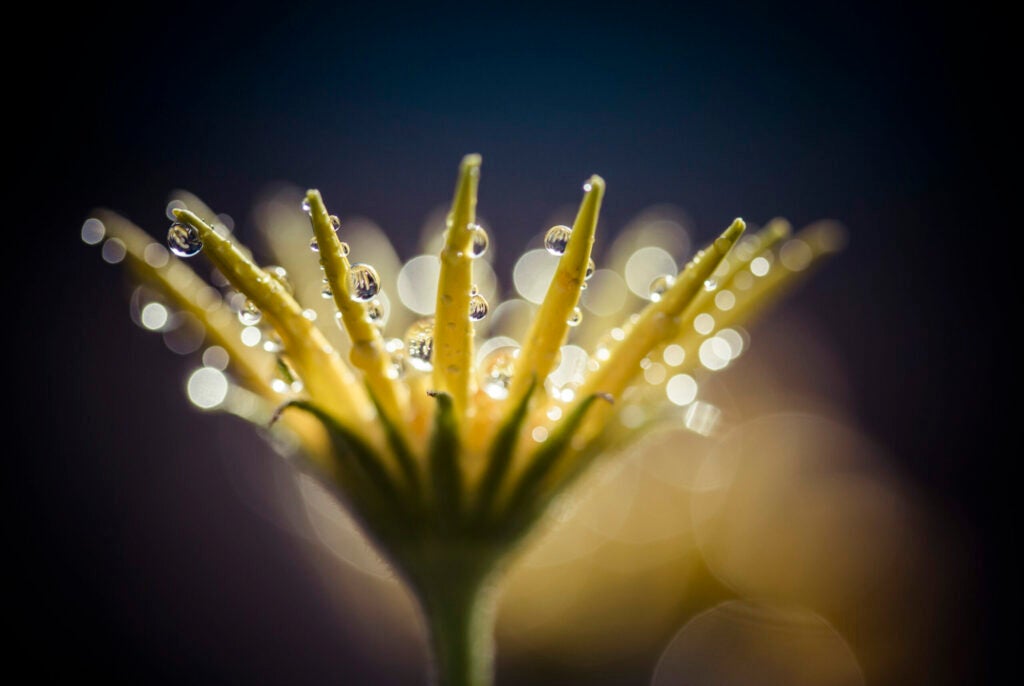 The Crown
By Sarah Bourque Spring means all of the pretty flowers are coming up in the garden. This was taken in the late afternoon. I was misting flowers in the garden to get some pretty water drop shots and this unassuming little yellow flower just looked so pretty.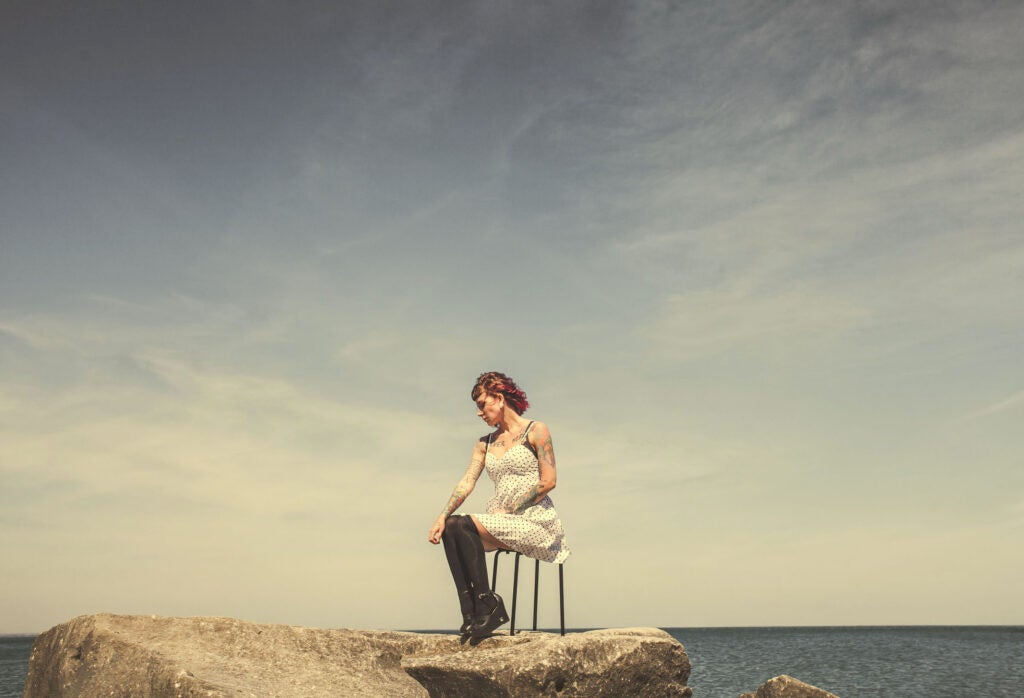 Memphis, on the rocks
By Ian Pettigrew Another on the mighty shores of Lake Ontario, at ht beach when the rocks jut out into the lake.
Home Alone
By Jihan Ros Taken during a random photo-walk last year (2013).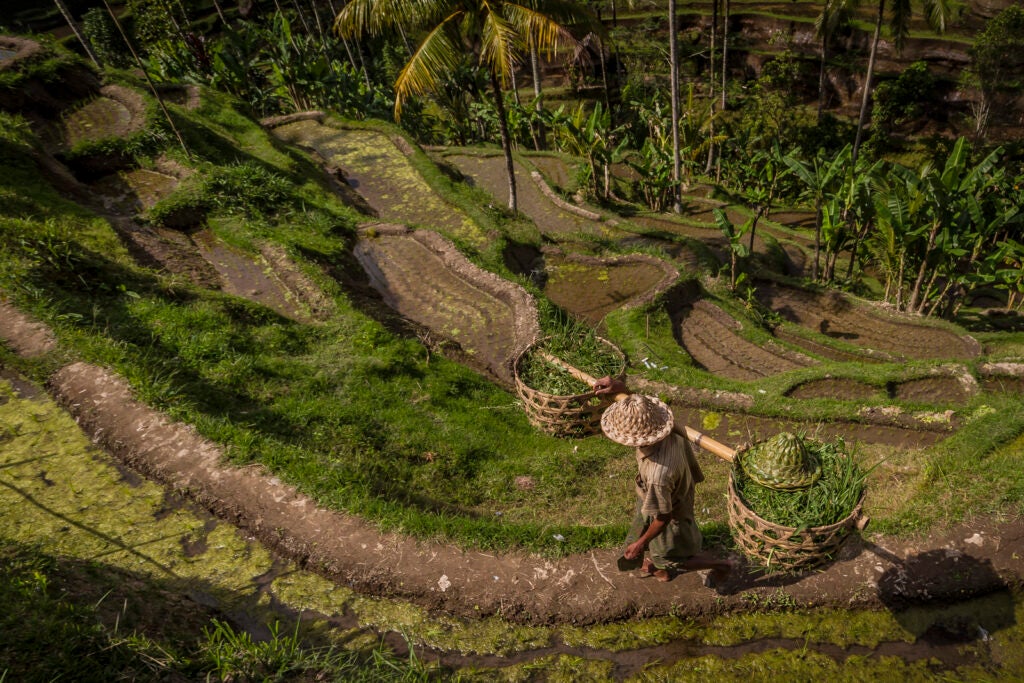 Ready for the day
By Saadi Kawkji This photo was taken in the rice field area of Ubud in Bali. The farmer with filled baskets on his way through the cascading terraces. The photo present how much this work is difficult and the deepness of the terraces.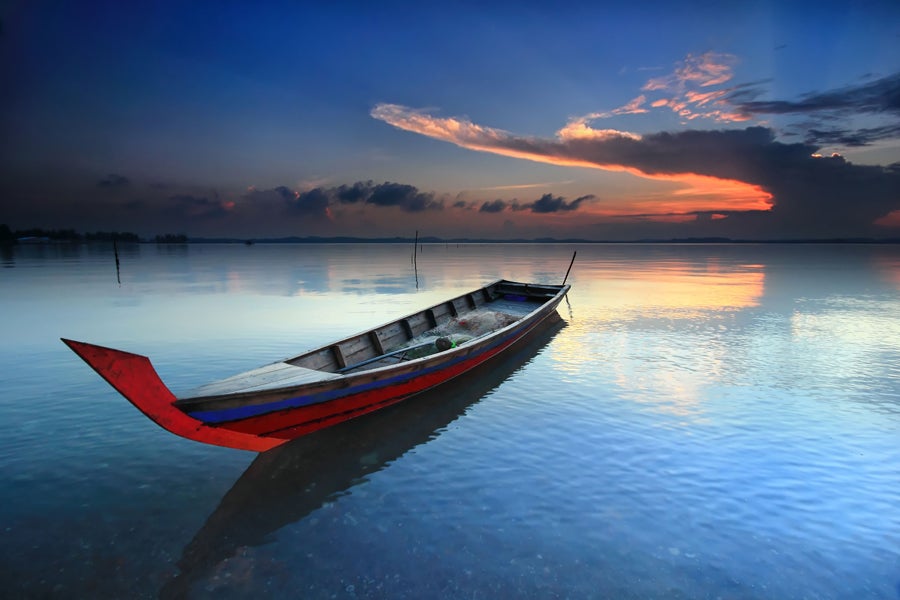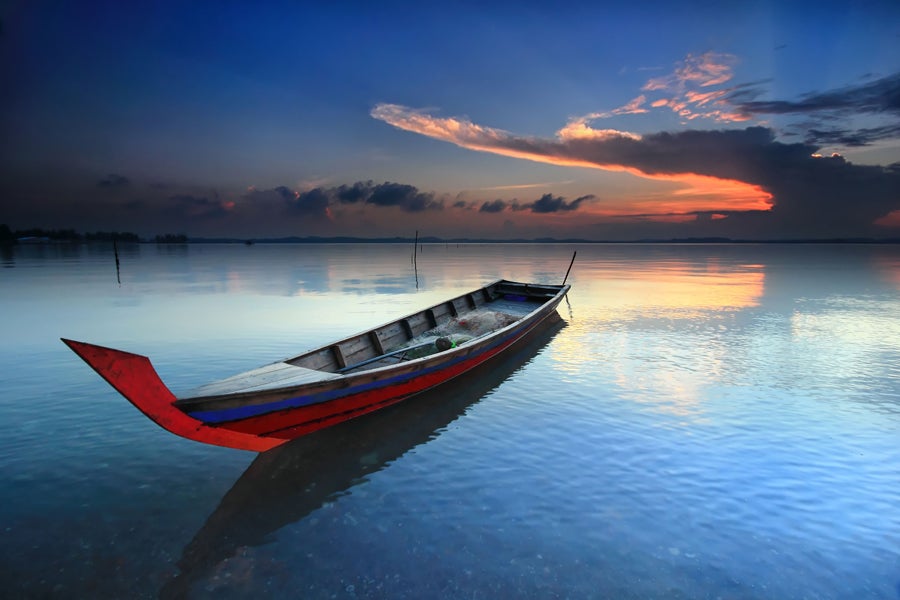 Indonesian Boat
By Danis Suma Wijaya one form of boat in Indonesia

Event Horizon
By Craig Bill Snow clouds breaking like a wave on the Grand Teton Mountain Range.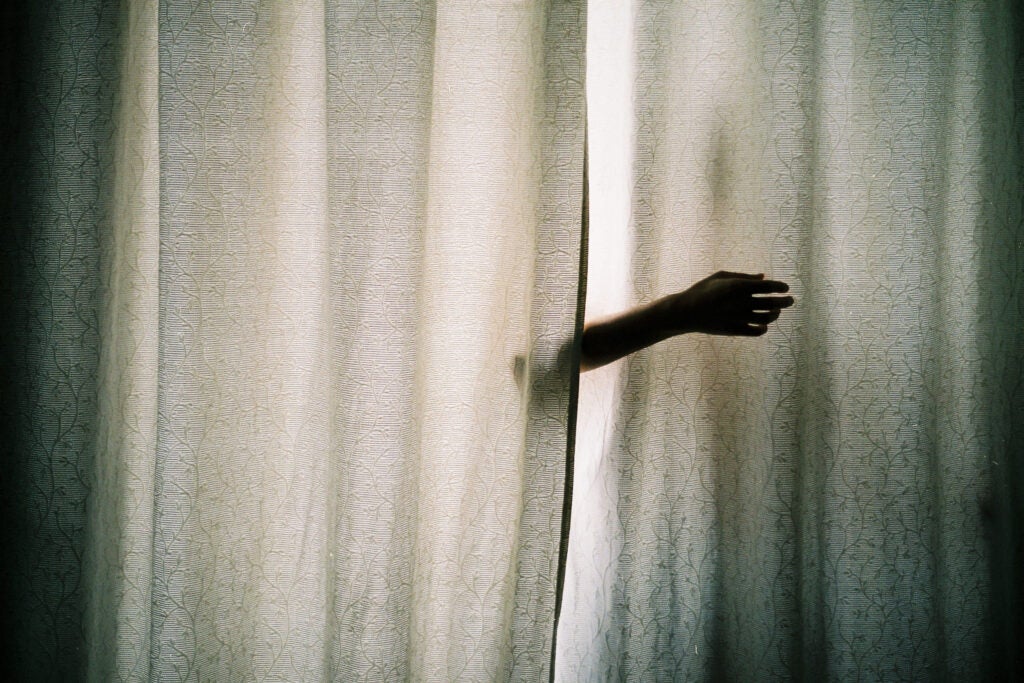 Our Palace
By Irina Munteanu Irina Munteanu www.flickr.com/skippedheartbeats film photography, 35mm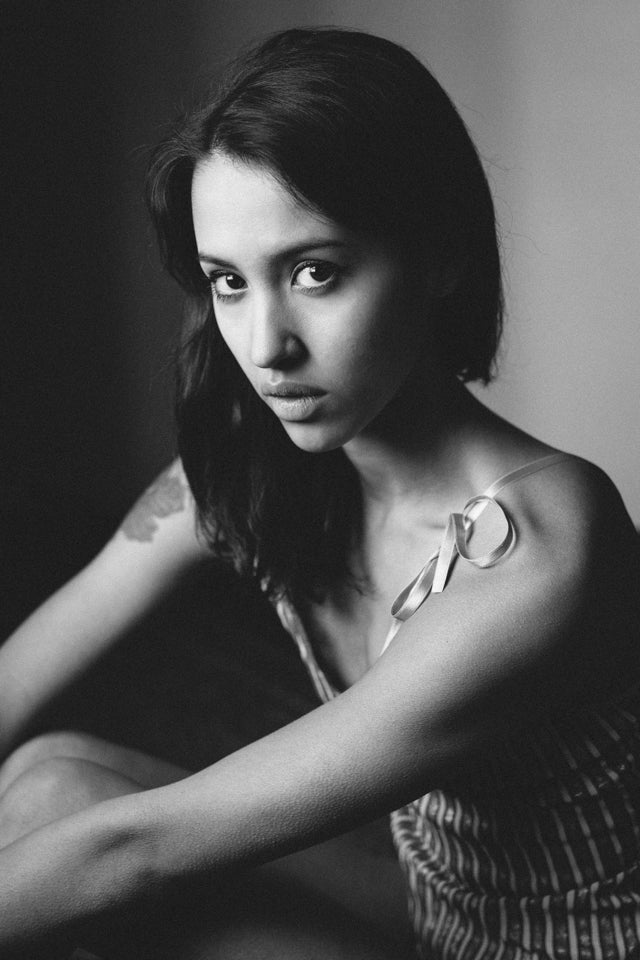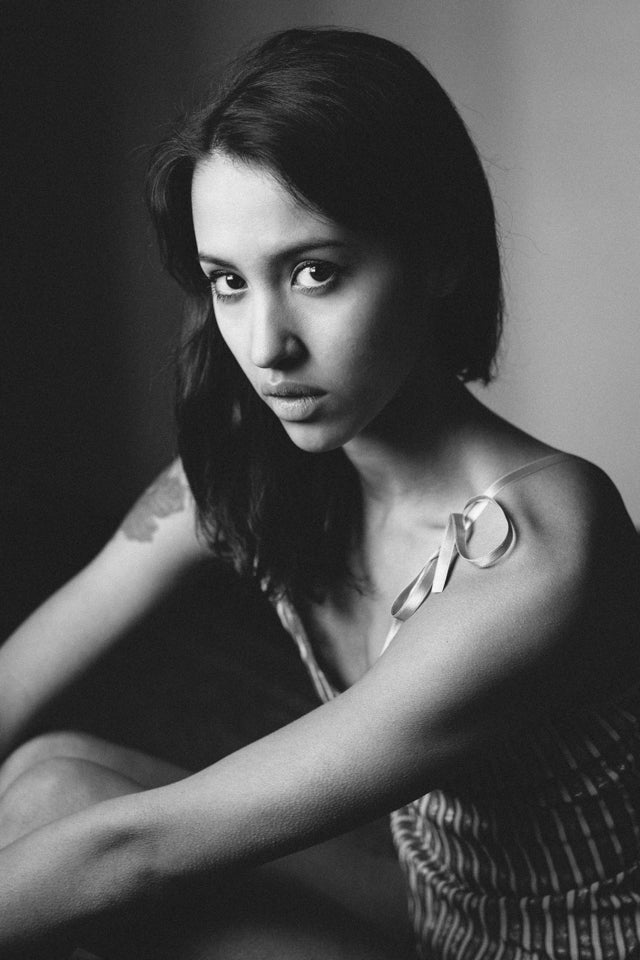 Quite and shadows
By Andrea Livieri Portrait extracted from a personal project about the beauty of simplicity. The soul of the gaze, the most intimate part of women.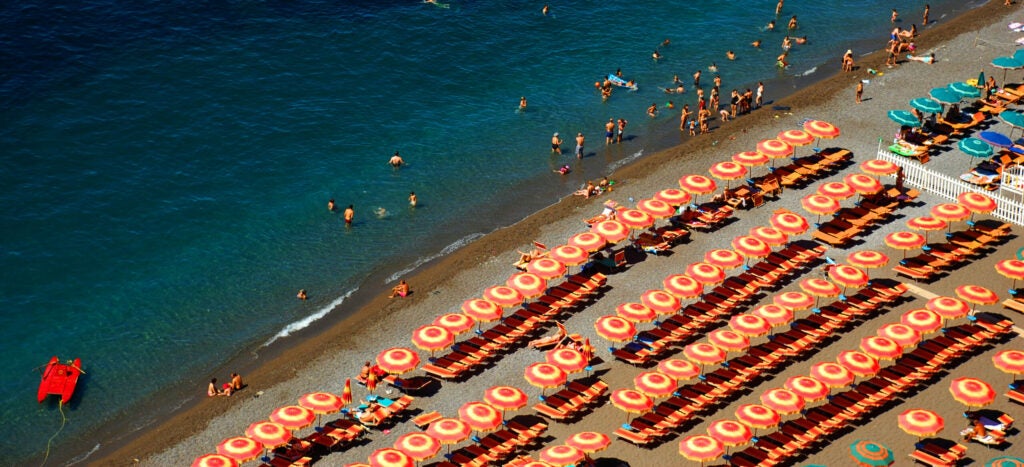 Salerno
By Rebecca Purkey While I was traveling around several regions of Italy, I stopped in the region of Salerno for a couple of days. One afternoon I went for a walk and I saw under the cliff below me this beach full of parallel umbrellas and I couldn't resist taking a picture because the contrast between the blue water and the orange umbrellas was breathtaking.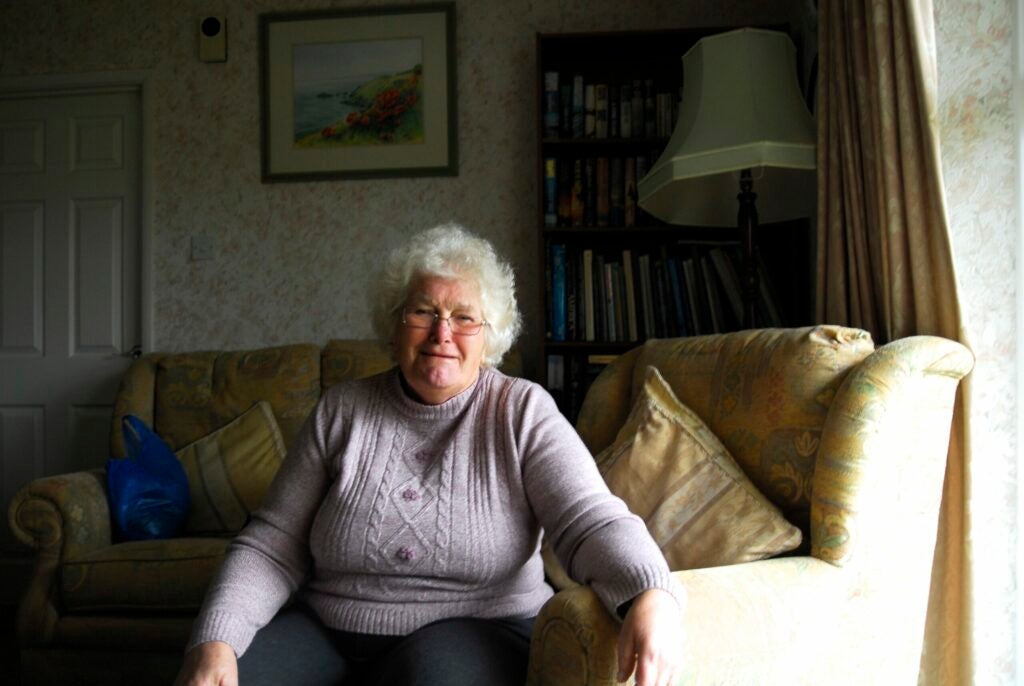 1938
By Sarah Baker Portraits of my Grandmother who suffers with Alzheimer's. All taken within her own home or in locations which are meaningful to her and to encourage her memory. CAMERA: Nikon D5000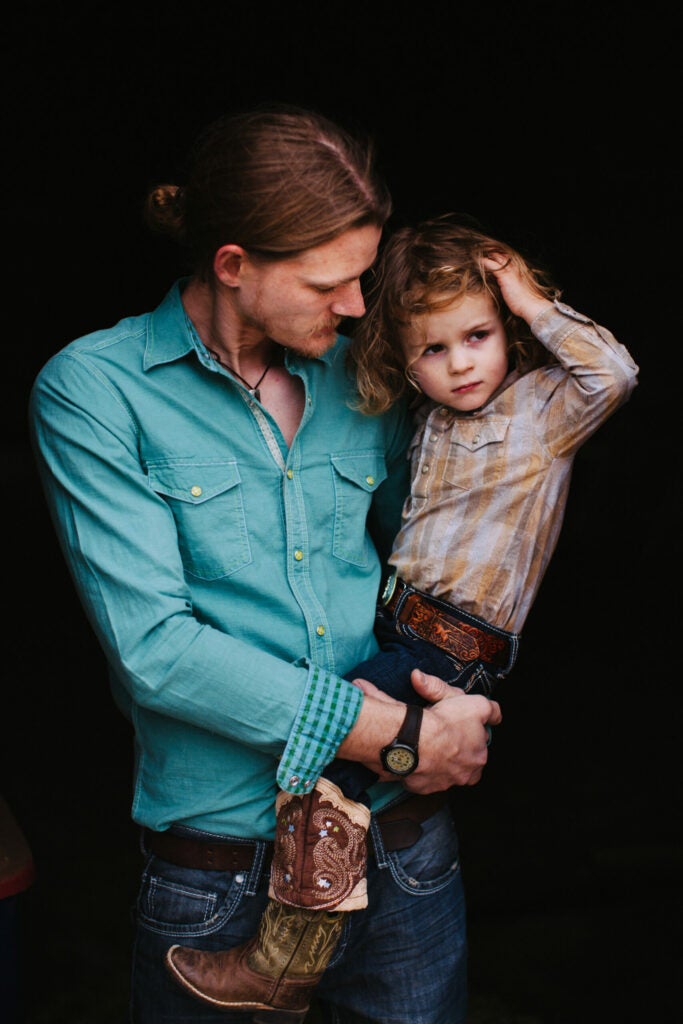 Father and Son
By Brandon Jones I was on an assignment shooting pictures for a campaign, when I noticed some beautiful lighting in one of their stables. During some free time, I asked to take one of the family members and his son off to the side to get some shots in the stable, and this is what turned out. While the son stared off into the distance with indifference, the father gave a loving pose that I am so glad to have captured.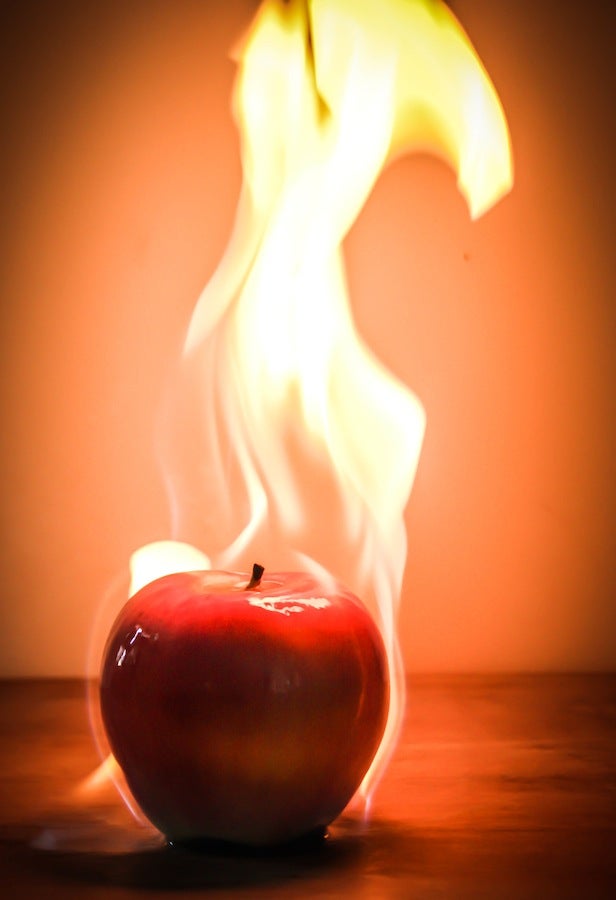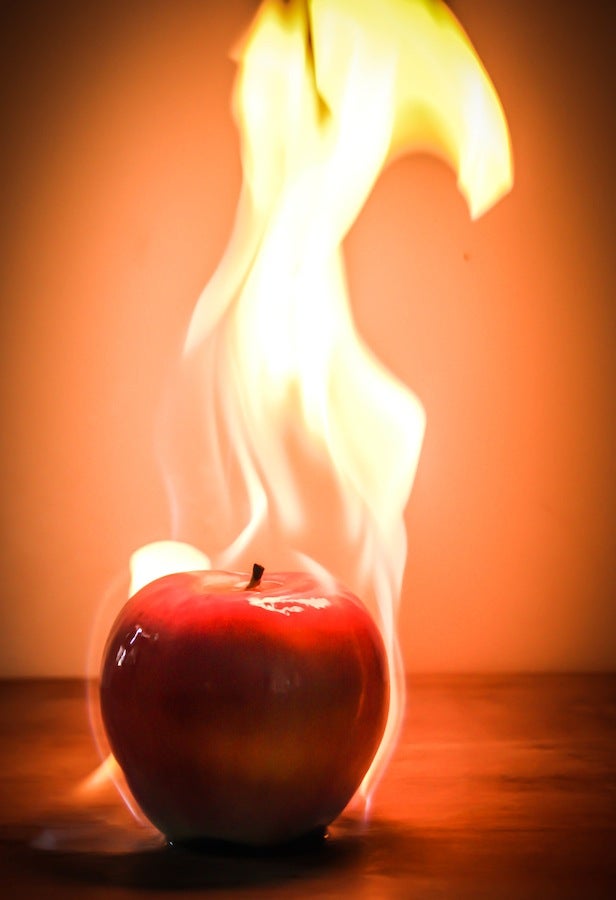 Apple Ignition
By Grant Malo A few pieces of fruit. A little bit of lighter fluid. A rainy afternoon at home. Me and my camera.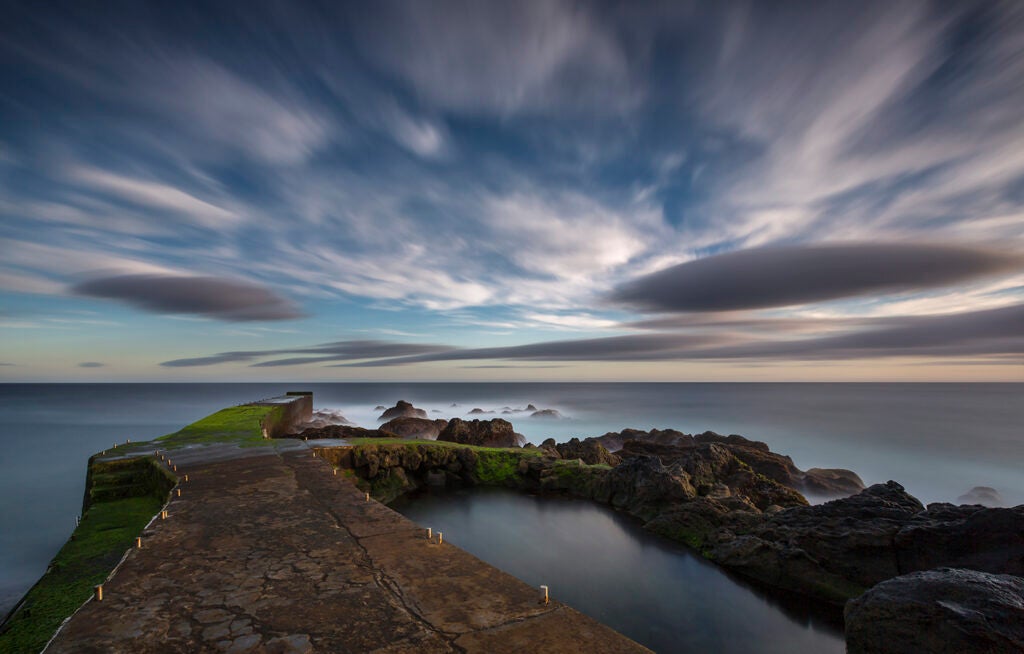 Emotional
By Eduardo Marques Photo taken at Terceira Island, Azores. This photo is part of a collection made during a week vacation in that Island with the main purpose of capturing seascapes.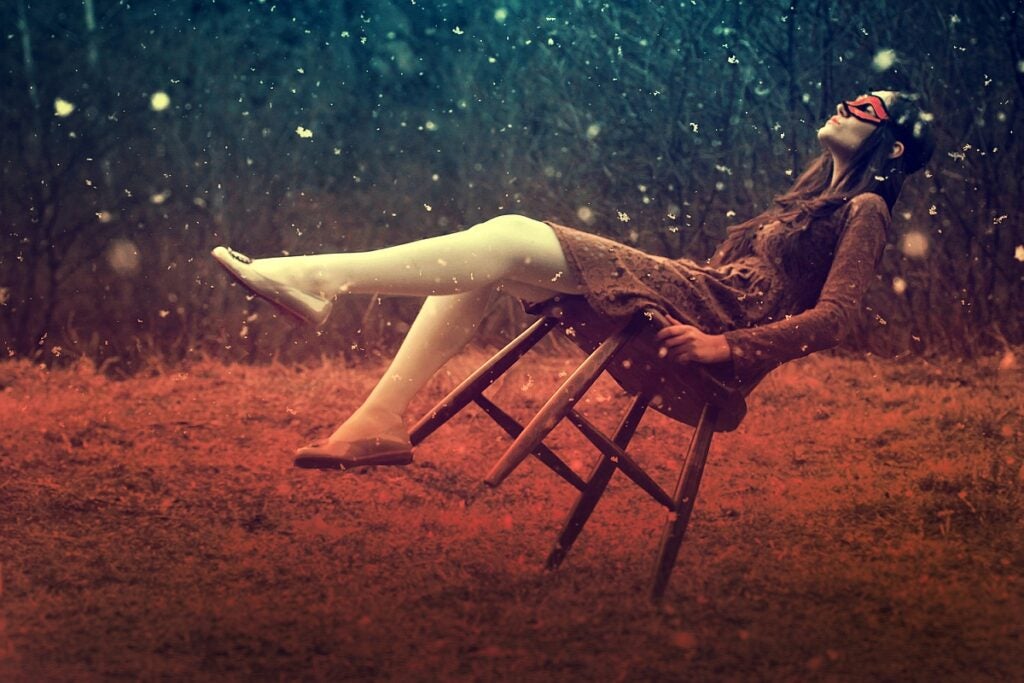 Boundless
By Felicia Simion Sometimes I like to believe beyond the limits of our imagination.
A cold resurrection
By Felicia Simion I've always had a fascination about body movement, which I tried to portray using a long veil and double exposure.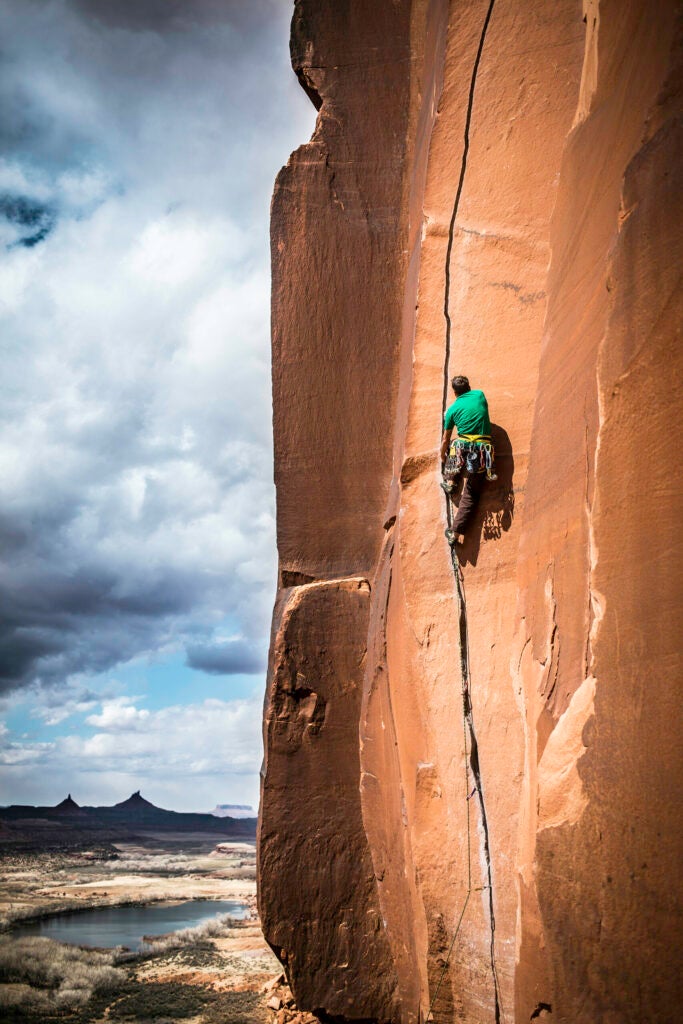 The Scar
By Bjorn Bauer Jonathan Mosher leads Scarface, 5.11, as a morning snowstorm breaks up over the distant six shooters. CAMERA: Canon 5D Mark III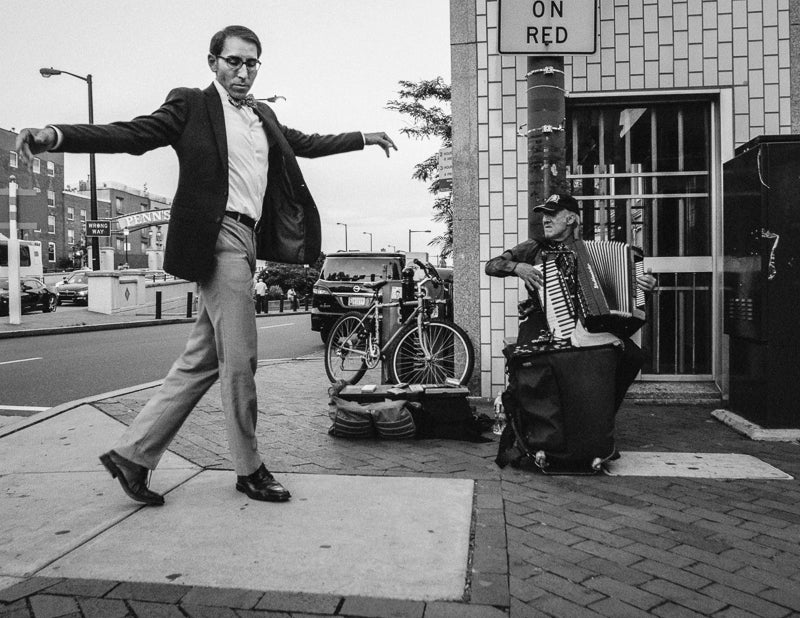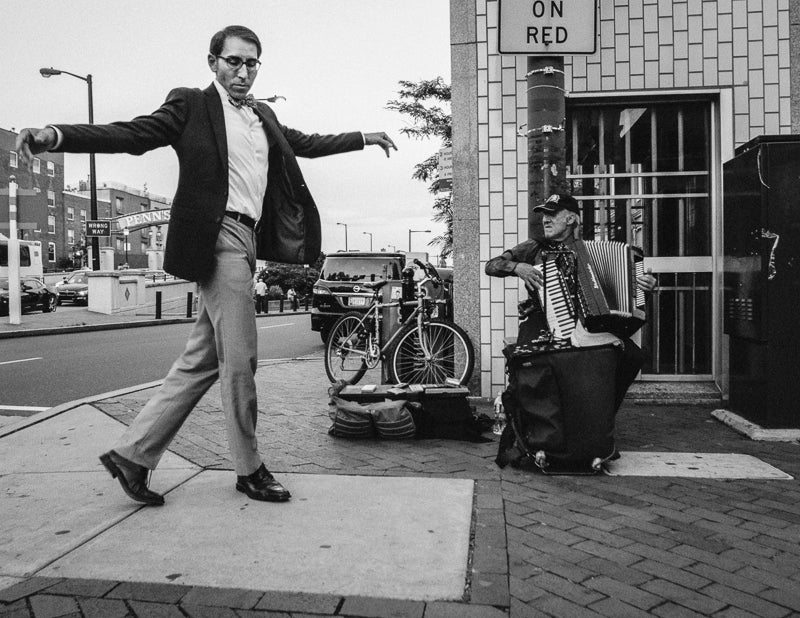 Dance As If Nobody's Watching
By Rebecca Rothey This image, made last year at Penn's Landing in Philadelphia, of a fellow and his lady friend dancing captures a brief moment when she stopped, but he kept dancing, lost in his own world.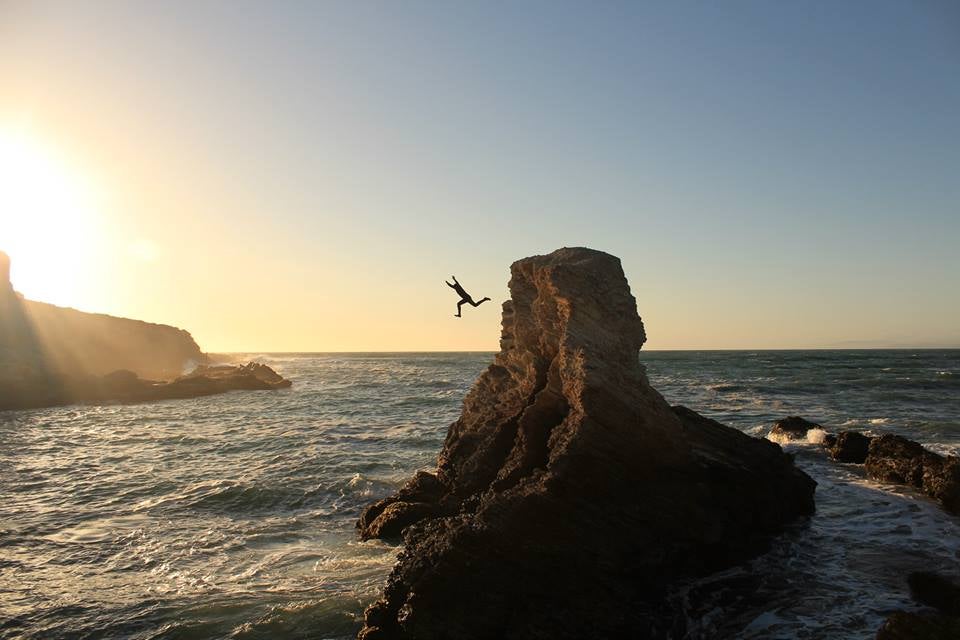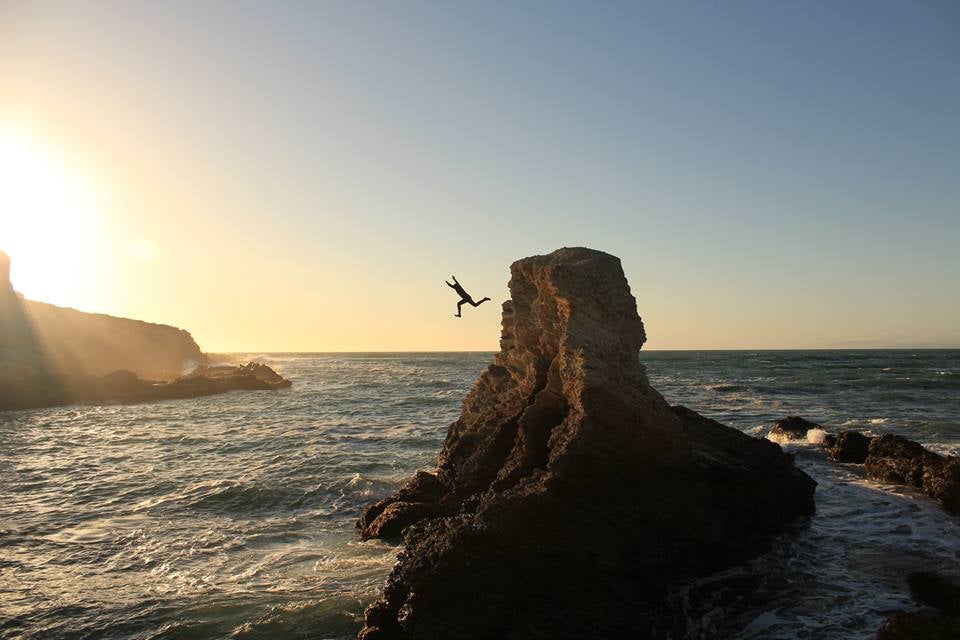 Erik Obrien – Cliffjump
By Zach Thornton Big cliffjump at Montana De Oro, CA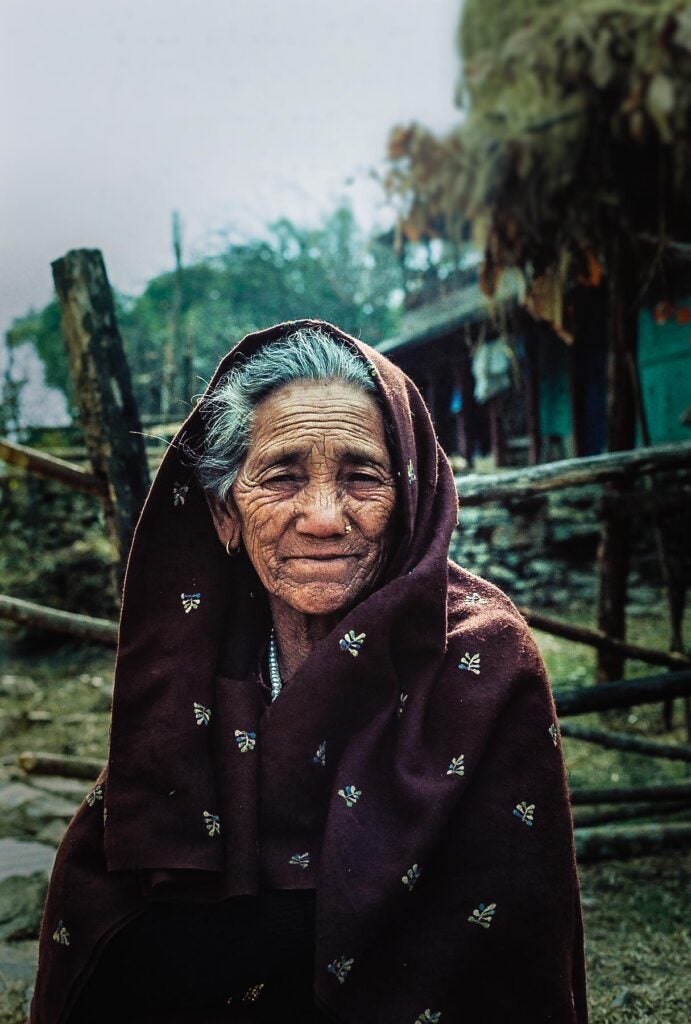 The Mother
By Sabrina Klomp a village 'aama' who cared for a group of traveling californian teenagers in Pumagon, Nepal.