Photojojo Introduces Massive Engineering Prints
These 3' x 4' lo-fi prints are a lot of photo for relatively little money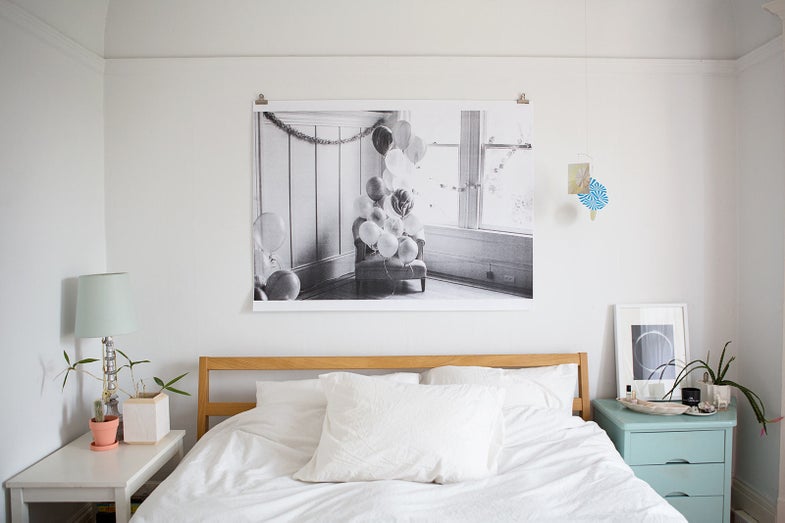 Engineer prints aren't meant for photos. The paper is extremely thin and the overall quality is relatively low, but they're a great way to get a huge print for a very cheap price. Now, Photojojo is getting in on the action, selling 3′ x 4′ prints for $25 (shipping included). Three feet by four feet is a lot of photo.
The prints are actually intended to be used by engineers and architects who need to make large scale prints in a hurry, so the quality is far from what you'd expect from even a typical inkjet printer. The paper is 20-pound bond, which will likely feel a bit like thin newspaper.
If all this sounds familiar, these actually got fairly popular around the web back in 2012 when folks found out you could do them at Staples for less than $10. Some Staples will still do them for cheaper, but when you send your image to Photojojo, it will at least get a photographic eye before being shipped out. The results at Staples have typically been very mixed.
As long as you go in knowing what to expect, this can be a really cool project. And if you look around the web, there are a ton of cool DIY project ideas you can do starting with a big, cheap print.
Since it's a split tone image, I've had the best results converting to black and white before sending the file for printing. You can do it with a color photo, but the results tend to be less impressive.
Anyone have any of these hanging up? How do you like it?