Adidas Loads The Official Match Soccer Ball With Cameras In Lead Up To 2014 World Cup
See the pitch from a unique angle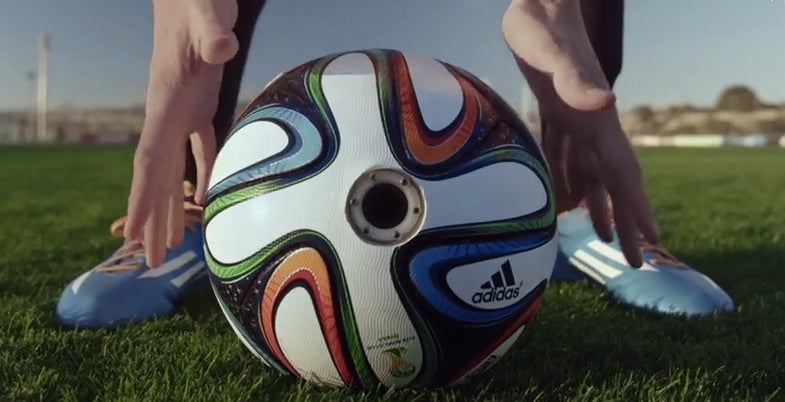 The year's soccer (or football, depending on your background) World Cup in Brazil will see a newly designed match ball making its way onto the field. Dubbed Brazuca, it features a set of six x-shaped panels to create the most spherical match ball made to date. In the leadup to the opening game (and the official use Brazuca), Adidas has loaded up one of these balls with a set of action cameras, and is sending it around the globe for a series of films.
You can see a trailer for series below, and new videos will be uploaded to the Adidas YouTube channel once a week. The Brazuca website will also soon be getting 360° image galleries, and currently has an interactive video, partly shot with the ball.
We've seen various attempts at ball and spherical cameras before, but this is the first time it's been put into an existing sports ball; and also the first time we've seen it associated with such a big endeavor as the World Cup. As far as we can tell, the camera laden Brazuca won't be used itself in any matches, but this might be the first step towards being able to see a game ball's eye view of the action!