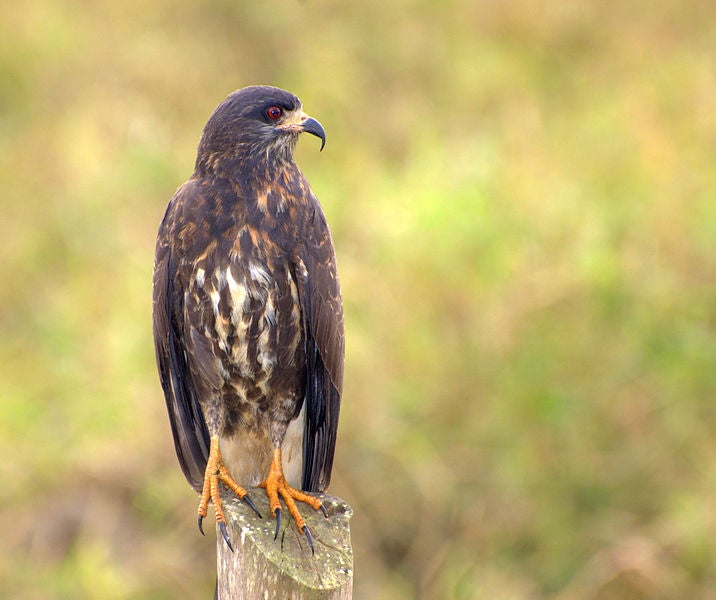 The Snail Kite is a bird of prey that can be found across Florida, through the Caribbean, and down into South America. And while it's not in danger globally, in the Florida Everglades, there are just 400 breeding pairs left—which is why it's officially designated a protected species. Now a Florida wildlife photographer is facing prosecution for disturbing nests of the birds multiple times in order to get photographs of them in flight.
As reported by WESH, Kissimmee wildlife photographer Jim Neiger of Flight School Photography has entered a guilty plea on charges of violating the Endangered Species Act. Under the act, you're meant to stay 500 feet away from the nests of protected birds, including the Snail Kite. However Neiger was spotted multiple times by University of South Florida researchers wedging his pontoon boat into the reefs where the Kites nested, causing them to fly off.
Even though Neiger was seen doing this eight times from 2010 to 2011, he has had the charge reduced to a single count of violating the Endangered Species Act in return for a guilty plea. He could face up to one year in prison and up to $100,000 in fines. However, it sounds like prosecuters are instead looking at a probation period (which sounds far more reasonable), in addition to fines.
You can see one of Neiger's images of a flying Snail Kite in the image embedded below, from his Flickr feed.
Lead image: By Dario Sanches from SÃO PAULO, BRASIL (GAVIÃO-CARAMUJEIRO (Rostrhamus sociabilis)) CC-BY-SA-2.0, via Wikimedia Commons
[via the Phoblographer]