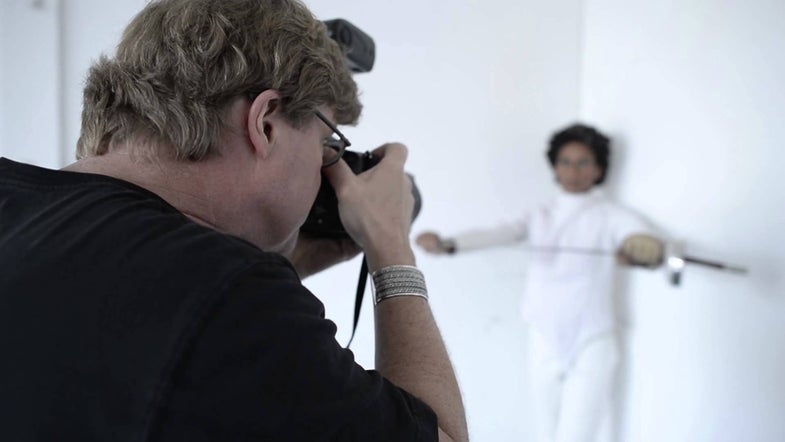 Starting with a video by Joe McNally, Nikon has launched a new series of Behind the Scenes tutorials, designed to help educate users on how to get the most out of their photography. Between now and July 31st, Nikon will be releasing 15 videos, aimed at enthusiast photographers, and helping them dip their toes into slightly more advanced topics.
The initial offering comes from Nikon ambassador Joe McNally, and you can see it below. In this brief video, he delves a bit into shooting with available light, and how to modify it to various effects using a simple, on-camera flash. It's only a three minute clip, so by its very nature isn't particularly technical. But at the same time, for someone who has never used a flash before, it's an important step in the right direction.
What's particularly interesting is that this video is brand agnostic. While McNally obviously shoots using Nikon gear, and there is a gear list at the end of the clip, everything he says applies equally to any manufacturer, not just Nikon. We're curious to see if the rest of the videos continue along this path.
Alongside the video series, Nikon has also launched a Google+ community, where the videos will be posted alongside on YouTube. Here's the full schedule for the next couple of months:
| | | |
| --- | --- | --- |
| Launch Date | Video Segment | Pro Photographer |
| Tuesday, March 11 | Nikon BTS:** **Reading Light | Joe McNally |
| Thursday, March 20 | Nikon BTS:** **Golden Hour Expedition | Corey Rich |
| Tuesday, April 1 | Nikon BTS:** **Photos with the Family and Pets | Tamara Lackey |
| Monday, April 14 | Nikon BTS:** **Small Lighting, Big Results | Joe McNally |
| Thursday, April 24 | Nikon BTS:** **Extreme Action Shooting | Corey Rich |
| Monday, May 5 | Nikon BTS:** **Capturing an Authentic Smile | Tamara Lackey |
| Thursday, May 15 | Nikon BTS:** **Using Light to Tell a Story | Joe McNally |
| Monday, May 26 | Nikon BTS:** **Packing for an Outdoor Shoot | Corey Rich |
| Thursday, June 5 | Nikon BTS:** **Romantic Portraits | Tamara Lackey |
| Monday, June 16 | Nikon BTS:** **Dramatic Portrait Lighting | Joe McNally |
| Thursday, June 26 | Nikon BTS:** **Starry Night Time-Lapse | Corey Rich |
| Monday, June 30 | Nikon BTS:** **Little Kids, Big Personalities | Tamara Lackey |
| Thursday, July 10 | Nikon BTS:** **Advanced lighting | Joe McNally |
| Monday, July 21 | Nikon BTS:** **Action with Video | Corey Rich |
| Thursday, July 31 | Nikon BTS:** **Lenses for Great Portraits | Tamara Lackey |