Hasselblad "Moon Camera" Fetches $900,000 at Auction
This NASA Hasselblad fetched almost a million at auction, but we still don't know if it actually went to the Moon or not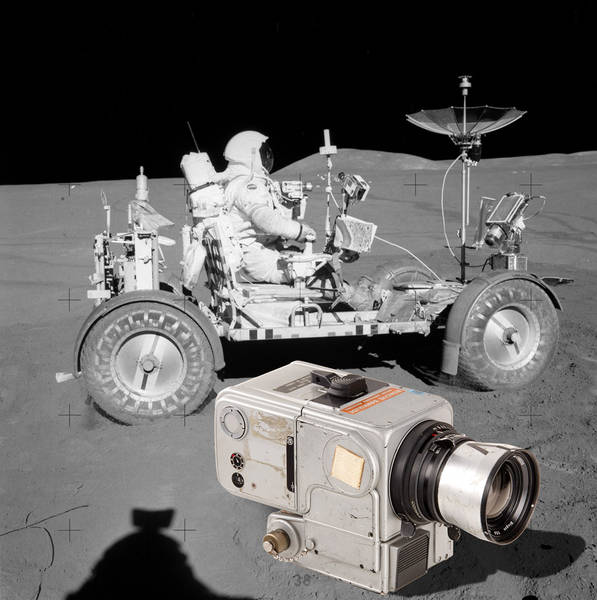 A Hasselblad 500, claimed to have been sent to the Moon and back, has just been sold at auction for a whopping 660,000 Euros, more than $909,000 USD. It was part of a sale by WestLicht auctions, but even with such a huge asking price, there are still significant questions about the provenance of the device.
News of the sale first arrived earlier this year (alongside an estimated selling price of $200,000). But even then, we pointed to multiple sources that raised questions about if this camera could actually have landed on the Moon. Perhaps the most damning of that evidence is that the camera went up for auction before, and fetched approximately $42,000—but was claimed only to have entered Lunar orbit, not to have gone down to the surface.
CollectSpace has put out a detailed followup which shows that there's something decidedly funny going on. They noticed that the WestLicht version of the camera is substantially different from the one up for auction before, despite the identical serial number. It has a different lens and magazine, and a white velcro square has been added. The calibration plate that the camera uses is also different from the examples that are actually known to have come back from the Moon.
The winning bid came from Terukazu Fujisawa, founder of Japanese retail chain Yodobashi Camera. With a selling price of 20x of what it auctioned for last time, it's an impressive testament to WestLicht's ability to drum excitement for the sale. But with all the questions it has raised, we're left wondering if someone has been oversold on what the history of this piece of gear actually is.