DJI Phantom Camera Drone Sent Flying Into The Mouth Of Active Volcano
And somehow managed to miraculously survive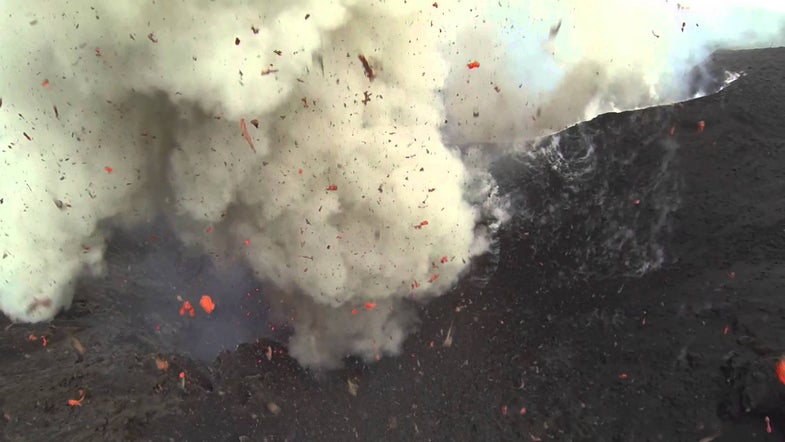 DJI Phantom Quadcopters have become the go-to platform for someone looking to get interesting aerial footage of any scene or event. Usually, people just use them to get a slightly different angle on scenes they're otherwise already comfortable with. But sometimes someone puts a drone camera to good use, going somewhere they otherwise wouldn't be able to reach. Like into an active volcano.
Unfortunately, we know almost nothing about this shoot. The video was put up on YouTube by Shaun O'Callaghan, who simply wrote "Yasur volcano on Tanna island, Vanuatu. Amazingly no phantoms where harmed while filming!"
This short piece of footage is remarkable—not only that the DJI Phantom was able to get close to the volcano, but also that it survived the trip. We've seen multiple cases of photographers crash their drones, and that's without even having to worry about an exploding volcano!
[via Laughing Squid, Gadget Review, Awesomer)