You Can Try Adobe Creative Cloud For a Month, Even If You've Already Done the Trial
Time to get another 30 days free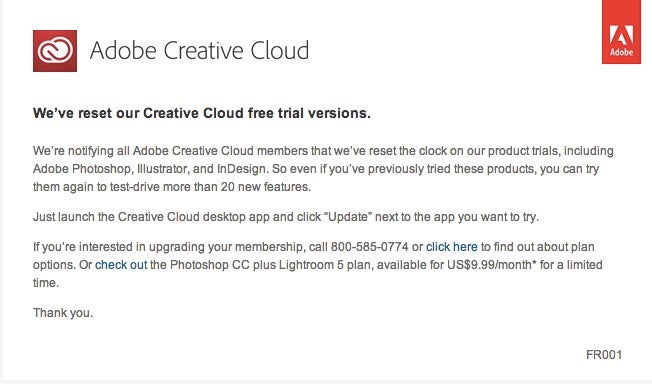 Adobe has been sending out emails to customers, letting them know that the clock has been reset on Creative Cloud trials, giving you an extra 30 days to take the subscription software for a spin, free of charge.
In the email, Adobe says:
One of the major selling points of Creative Cloud is that Adobe will be able to continually update it, without having to push through distinct versions. By resetting the trial, people who might have given Creative Cloud a try when it first launched, but weren't impressed, are now given an opportunity to play with the new features.
Whether it'll work to bring more customers into the highly contentious creative cloud program remains to be seen.
[via Lifehacker]